Photo Story: Visiting the Jeongbang waterfall in Jeju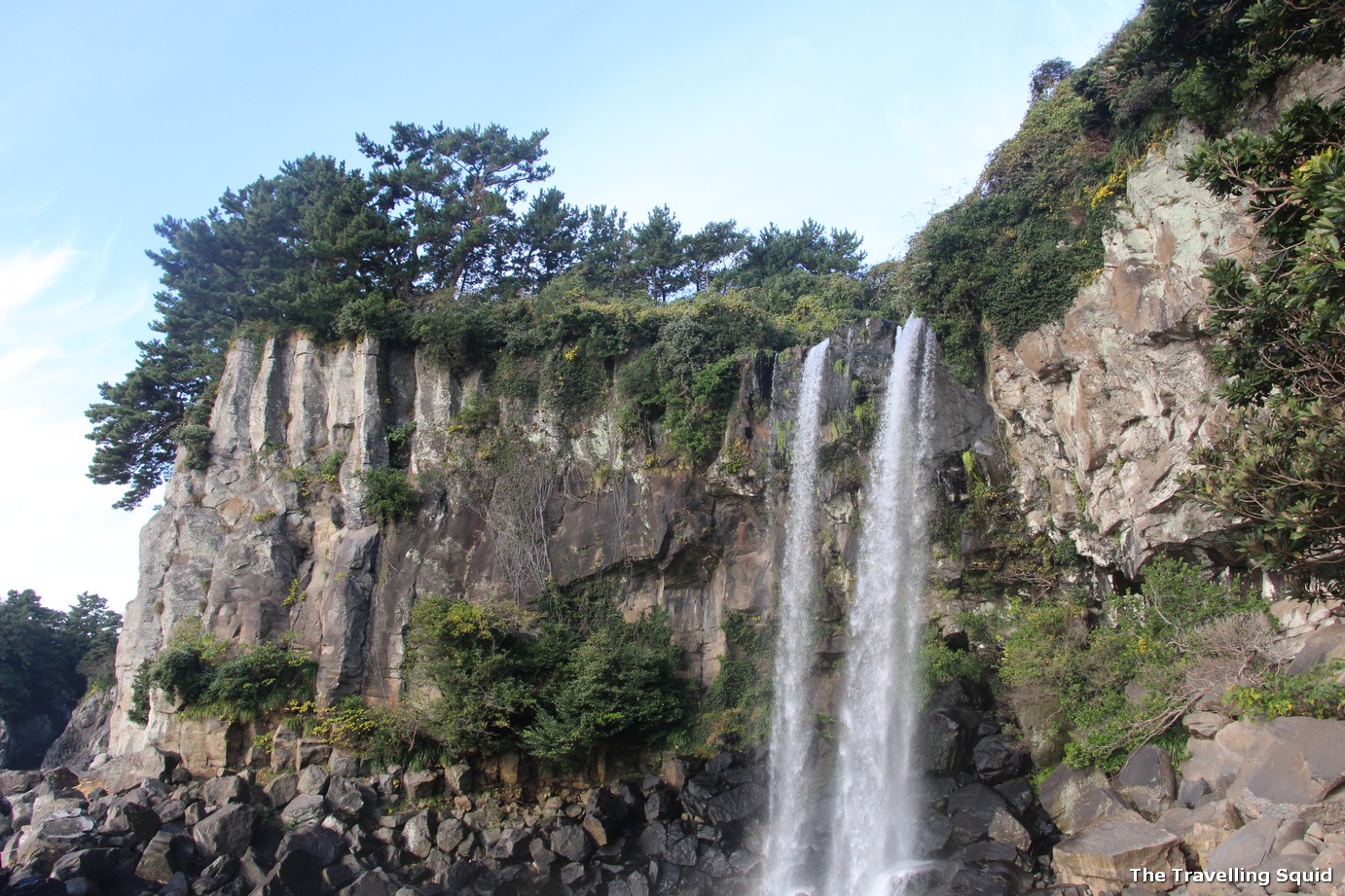 The Jeongbbang waterfall in Jeju, is in my opinion, a very accessible waterfall. I've been to several waterfalls in the region, and trips there mostly involved walking through wet, slippery floor paths, or taking arduous hikes. Visiting the Jeongbang waterfall in Jeju was by far, one of the easiest walks to a waterfall. All we had to do was to climb up a flight of stairs, take photos and climb up another flight of stairs in order to reach the rocky area where the waterfall is.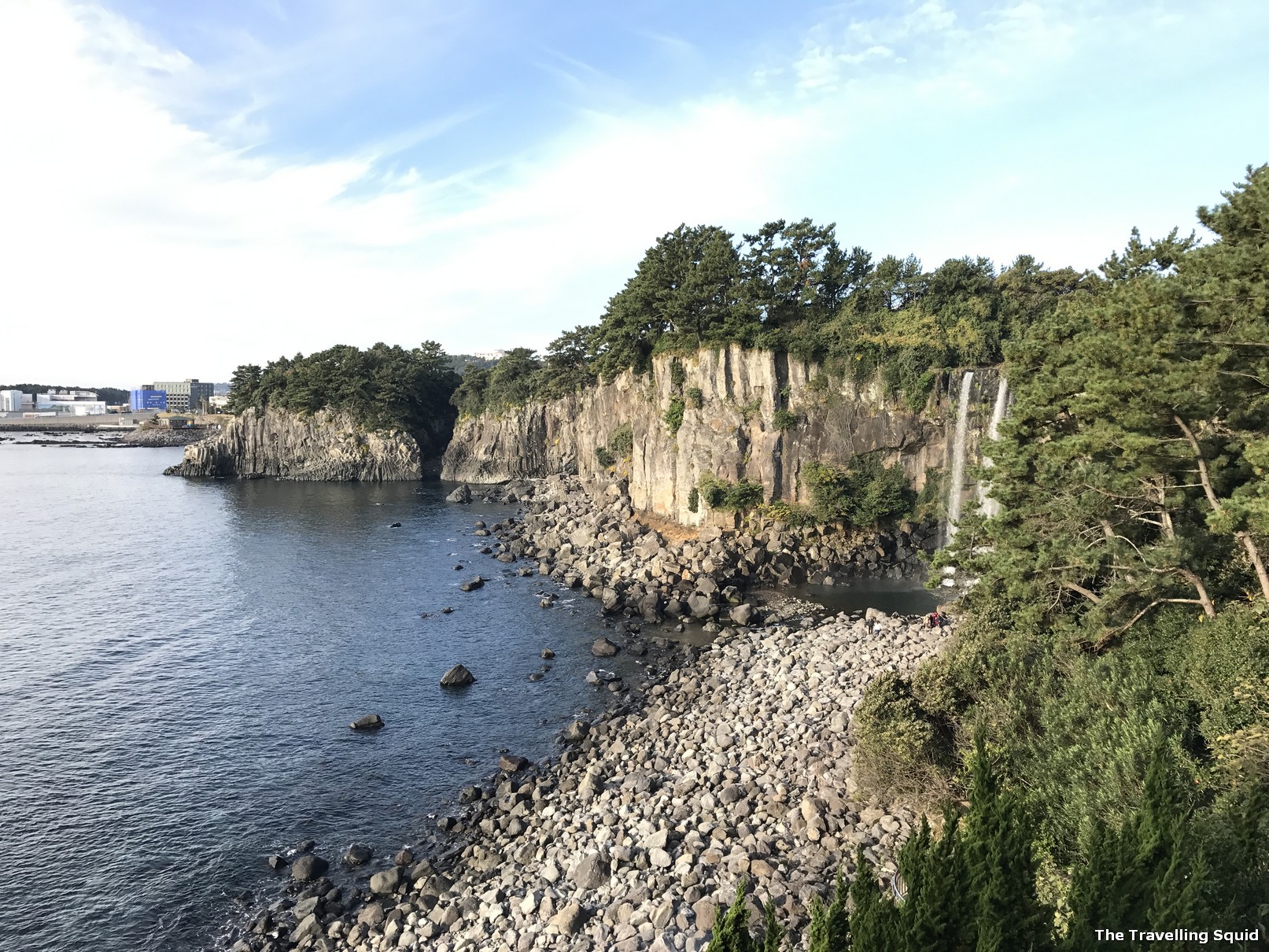 About the Jeongbang waterfall in Jeju
According to Wikipedia, Jeongbang Waterfall is a famous waterfall on Jeju Island. The waterfall is 23 m (75 ft) high and is very close to the ocean. Depending on the level of recent rainfall, it can be up 8 m (26 ft) wide. The source of the waterfall is the stream Donghong-chun. According to some sources, Jeongbang Waterfall is the only waterfall in Asia that falls directly in the ocean.However, this may be disputed, since its water falls into a sheltered cove rather than straight into the ocean.

The waterfall is one of the three famous waterfalls of Jeju, along with Cheonjiyeon Waterfall (a three-tier waterfall) and Cheonjeyeon Waterfall (which is most popular at night as it is illuminated).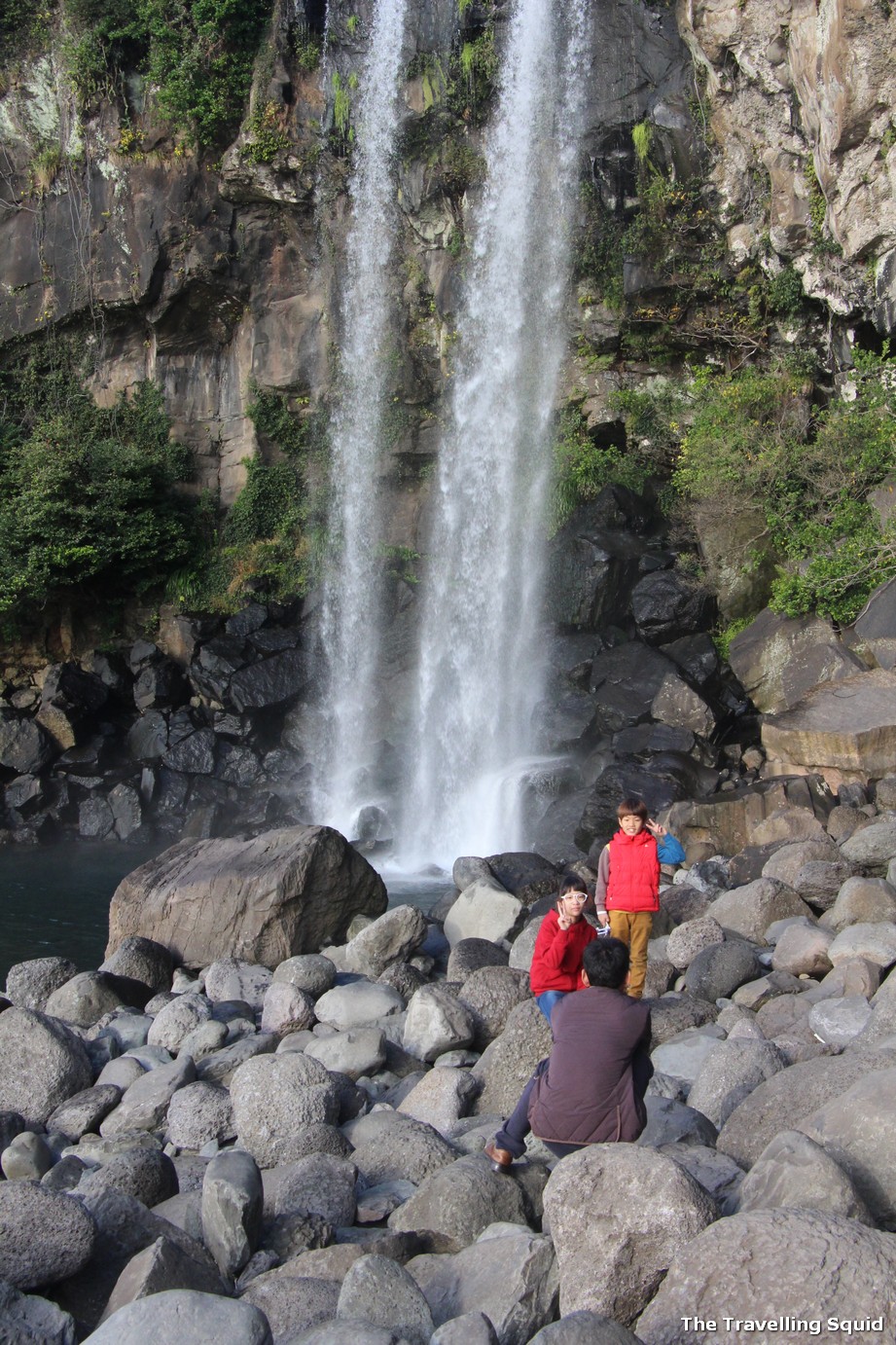 It was fun simply watching how people from all walks of life posed in front of the waterfall. Be careful while walking on the rocks – it can get slippery.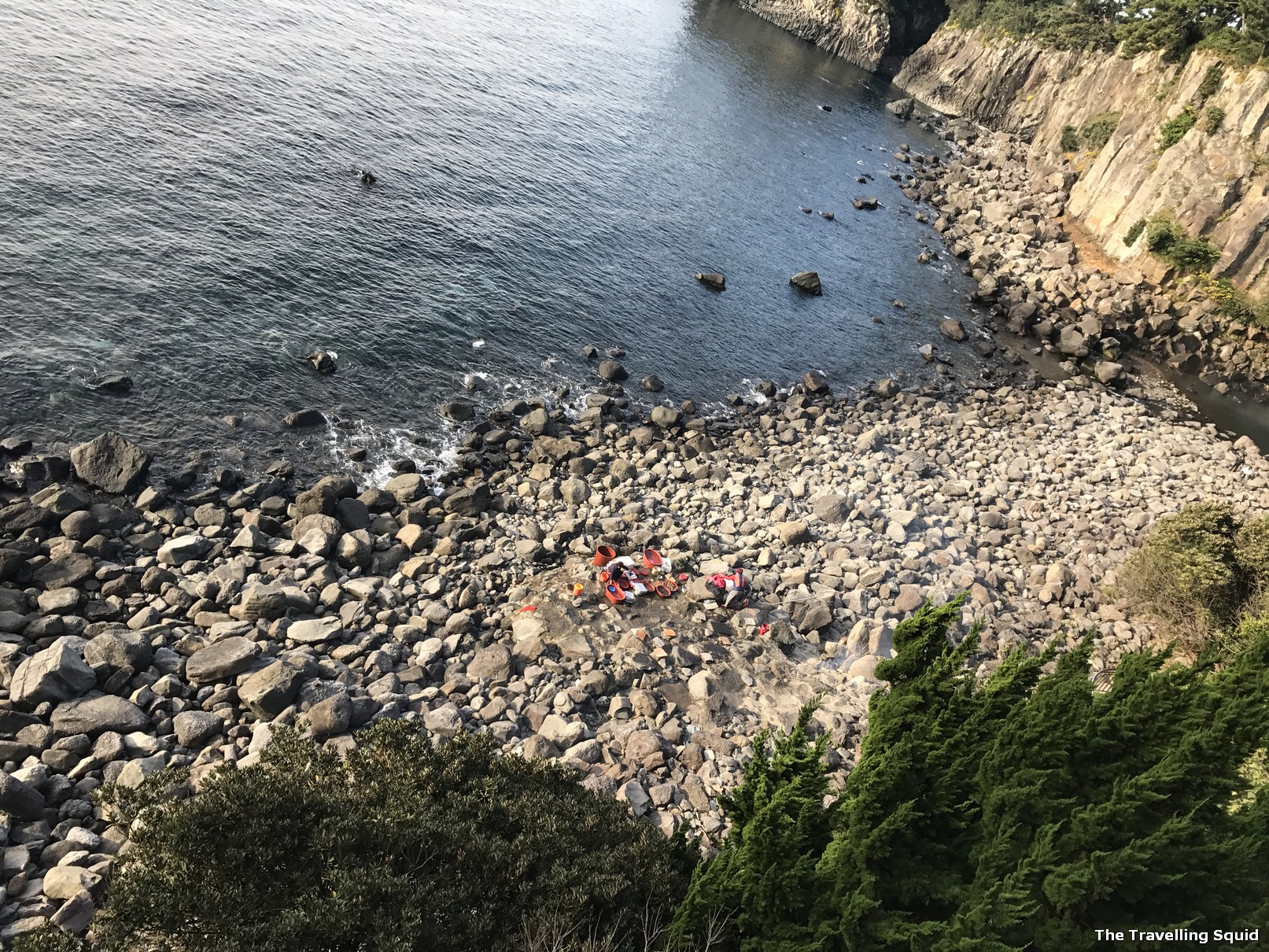 Ladies cooking seafood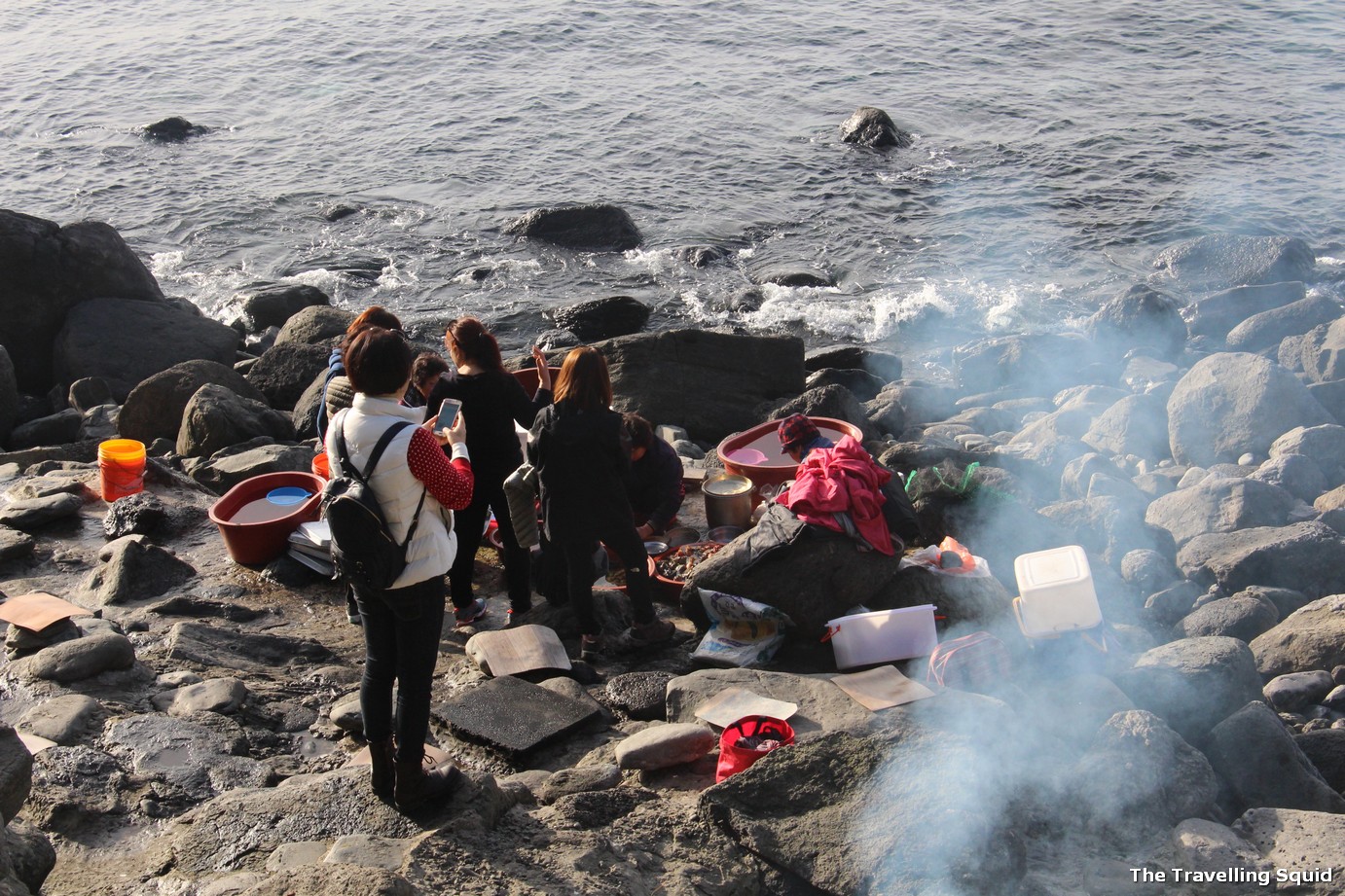 Some Korean aunties had set up an opening cooking area of sorts, presumably to cook some seafood which had been attached to the rocks. When I tried taking photos of them, I was told to go away. I was quite keen to find out what they were cooking but had to leave after we got shoo-ed away. If you know what's going, please leave a comment in the box below!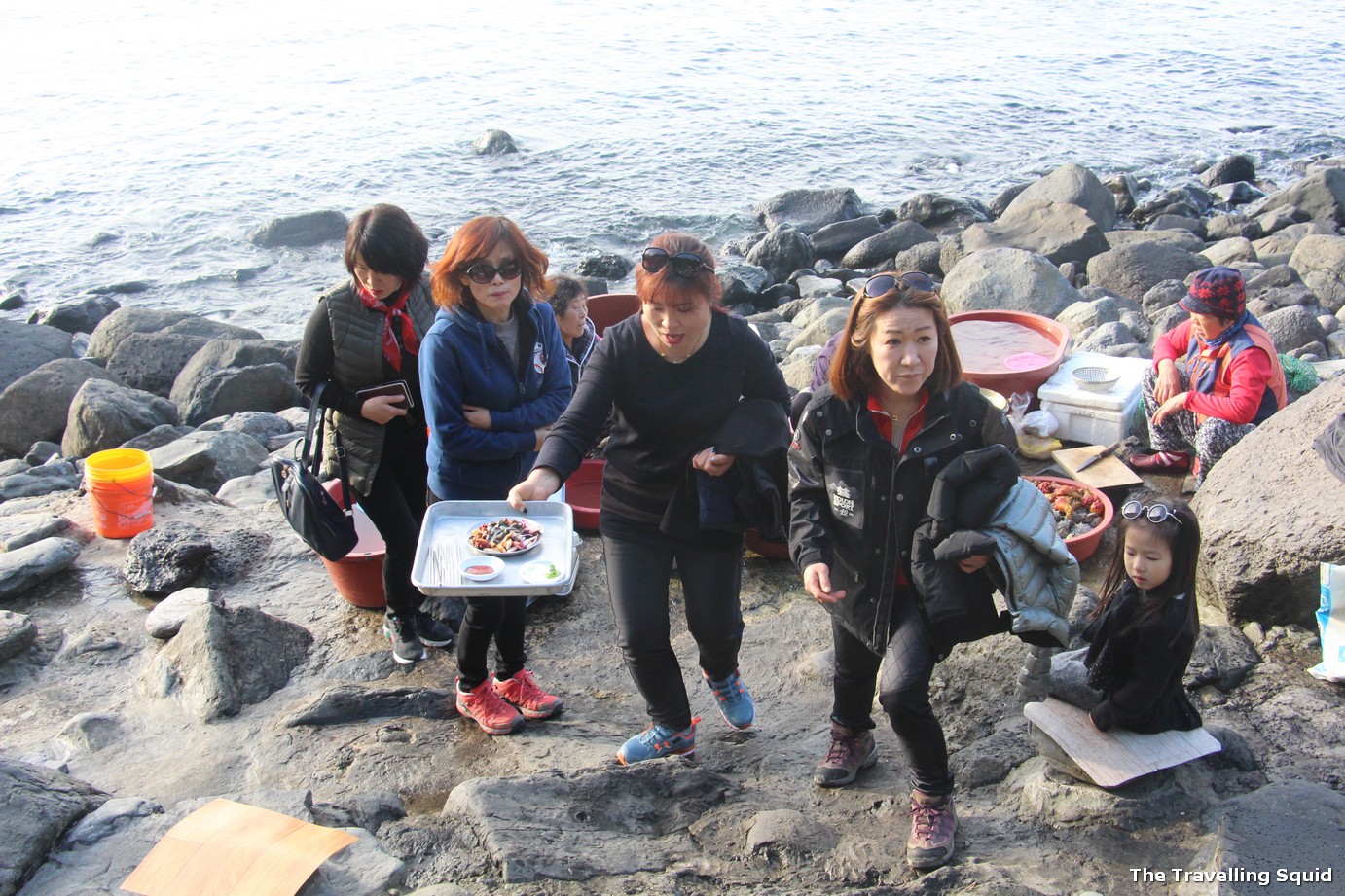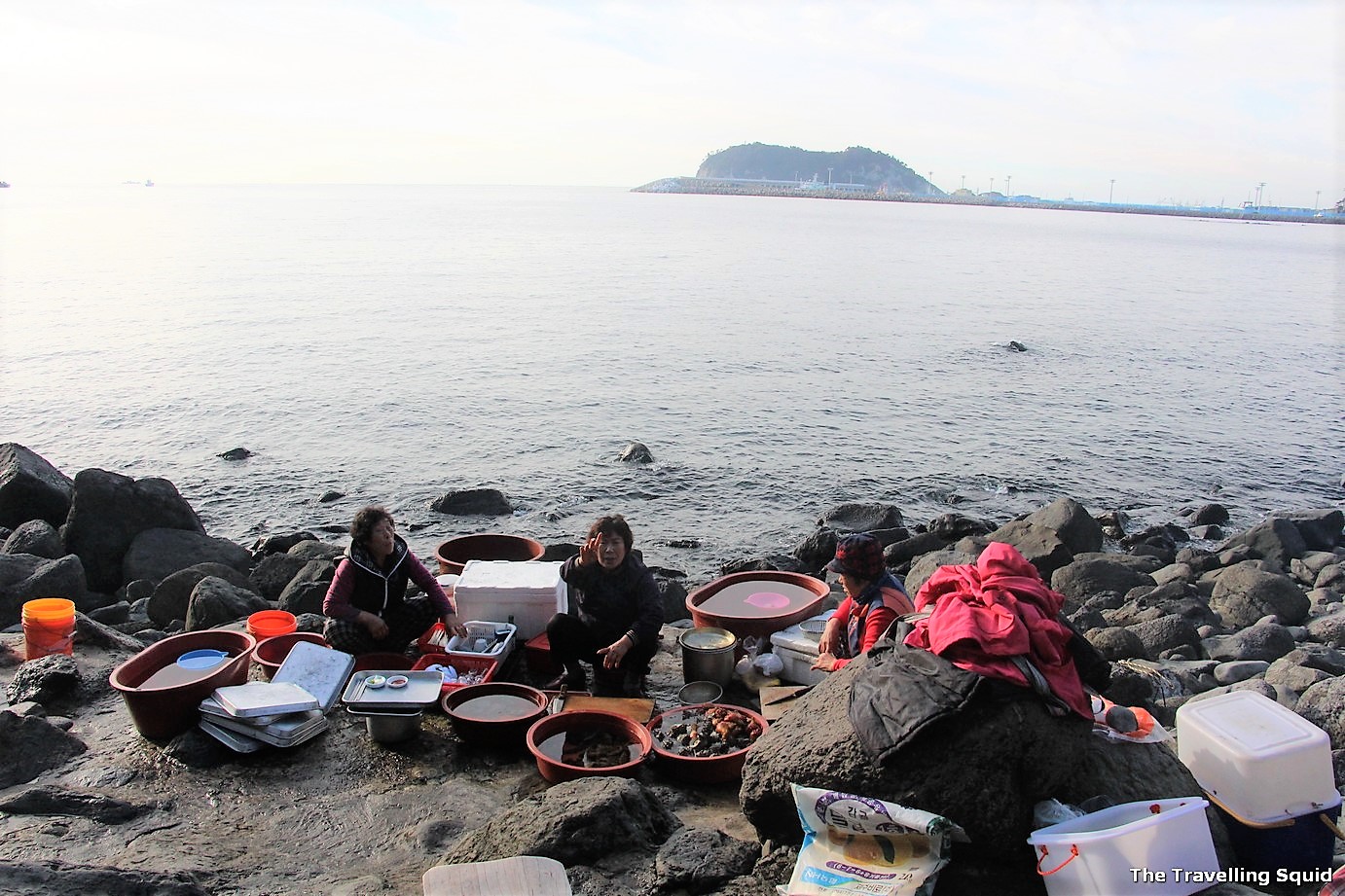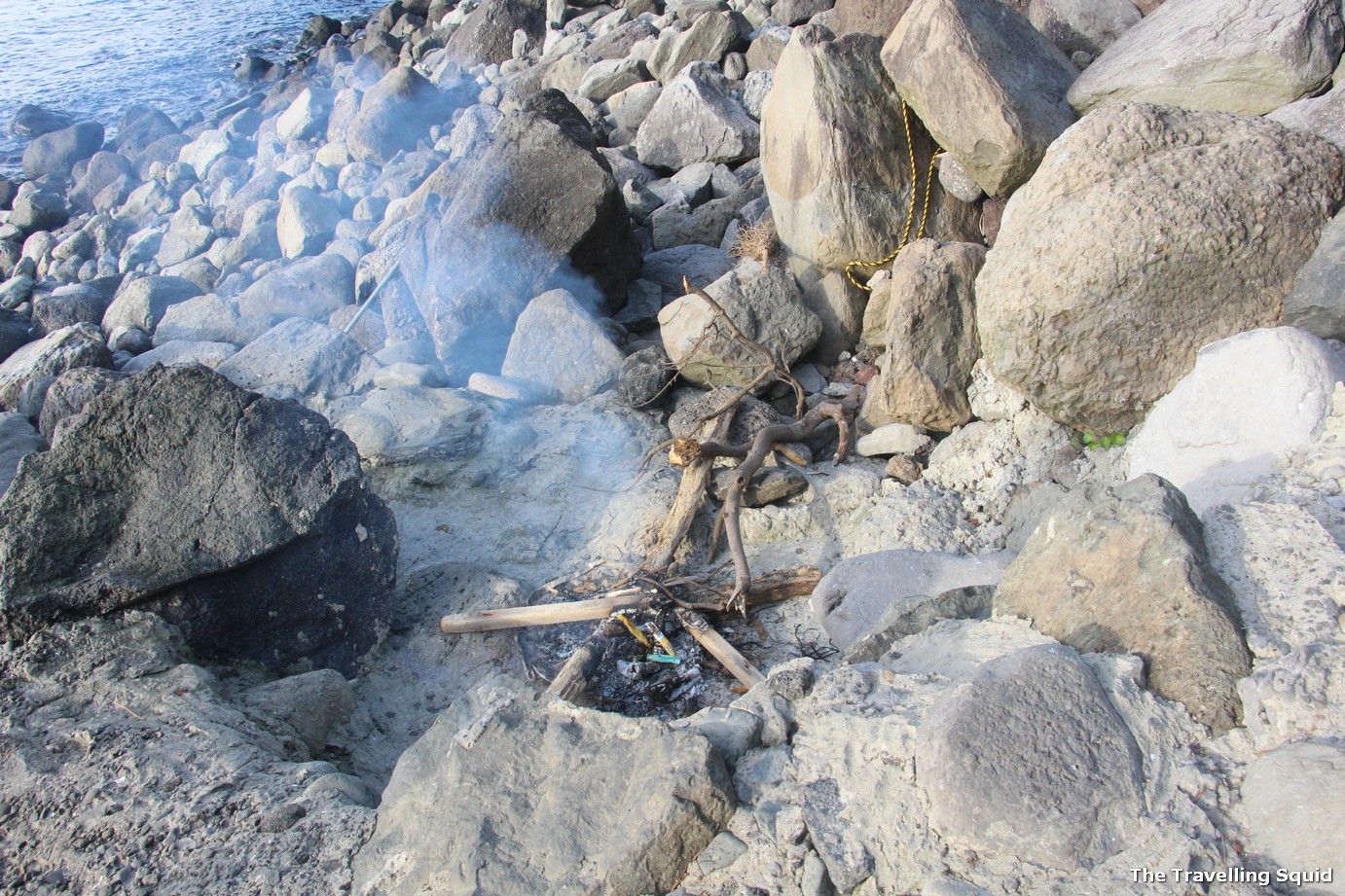 The Travelling Squids Take
If you're not keen to trek for 2 hours to see a waterfall, the Jeongbang waterfall in Jeju is the perfect place. It takes less than 10mins to hike up, via well paved staircases. Railings are provided at some point too. It's an easy place to visit with families and the elderly.
After reading descriptions of the Cheonjiyeon Waterfall (a three-tier waterfall) and Cheonjeyeon Waterfall, I now wished that we had visited them, as they seem to be interesting and bigger as well. Have you been to these other waterfalls? Please drop a comment below.