Review of Micheon Cave in IIchul Land Jeju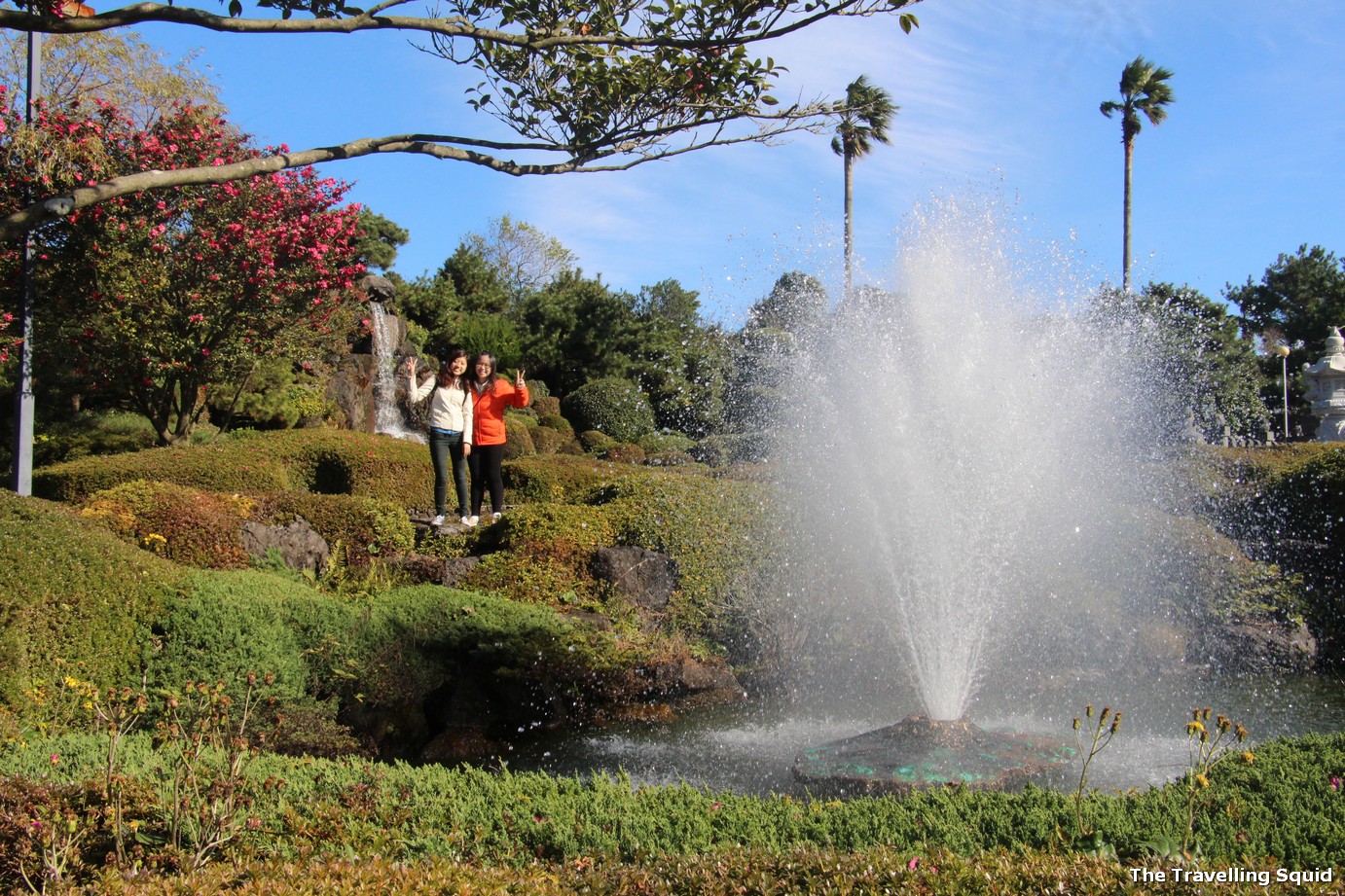 The Micheon Cave in IIchul Land Jeju is the park where Running Man was filmed. I'm not a big fan of the series Running Man, but I thought it was a park worth visiting even if you had not watch the series, as the plants, flowers and bushes were well-landscaped.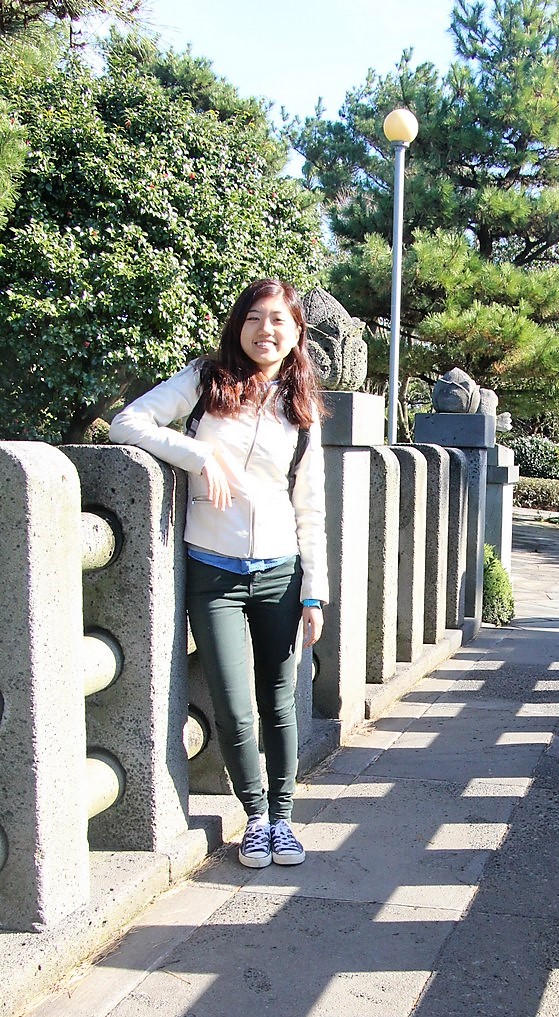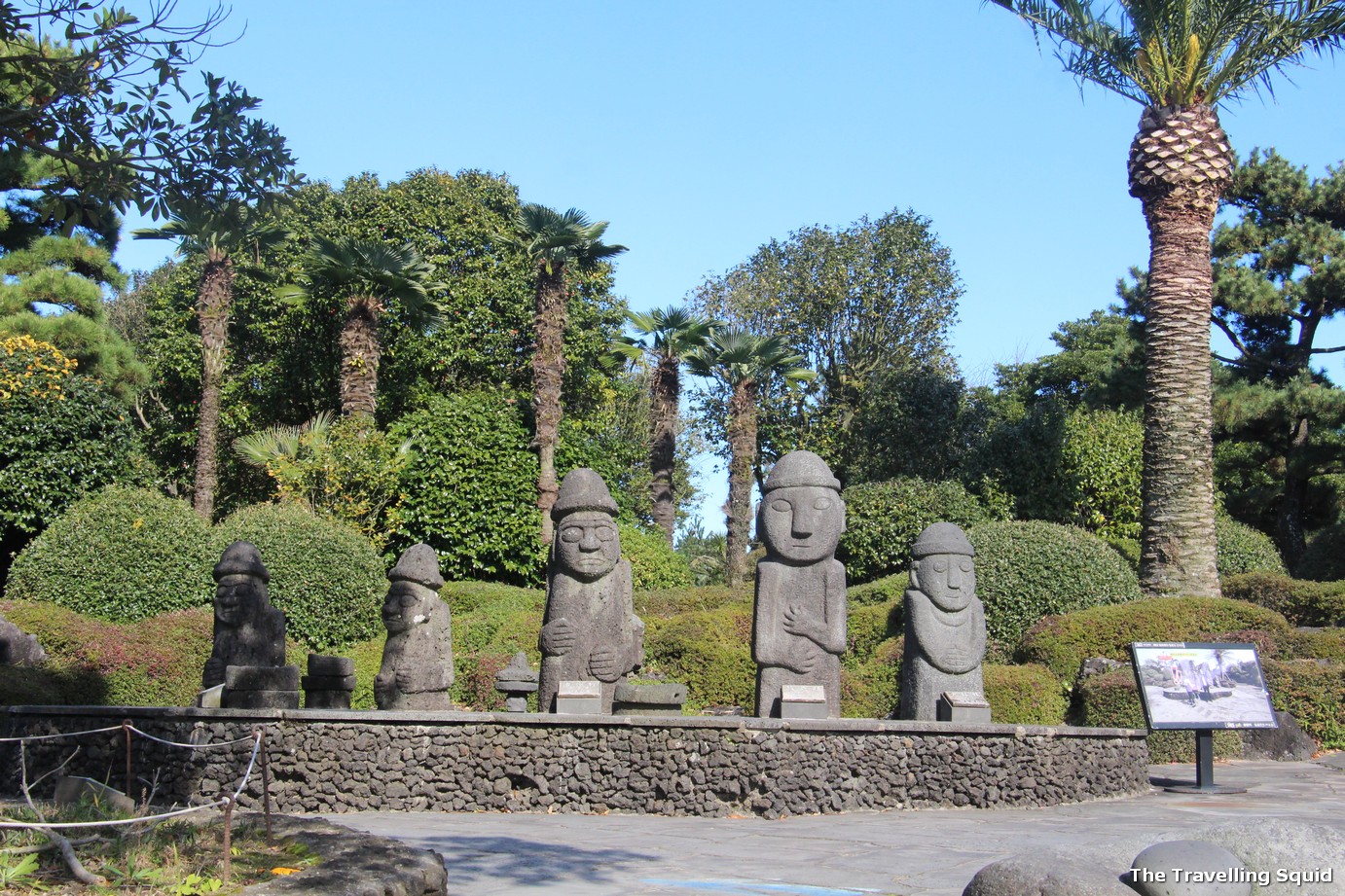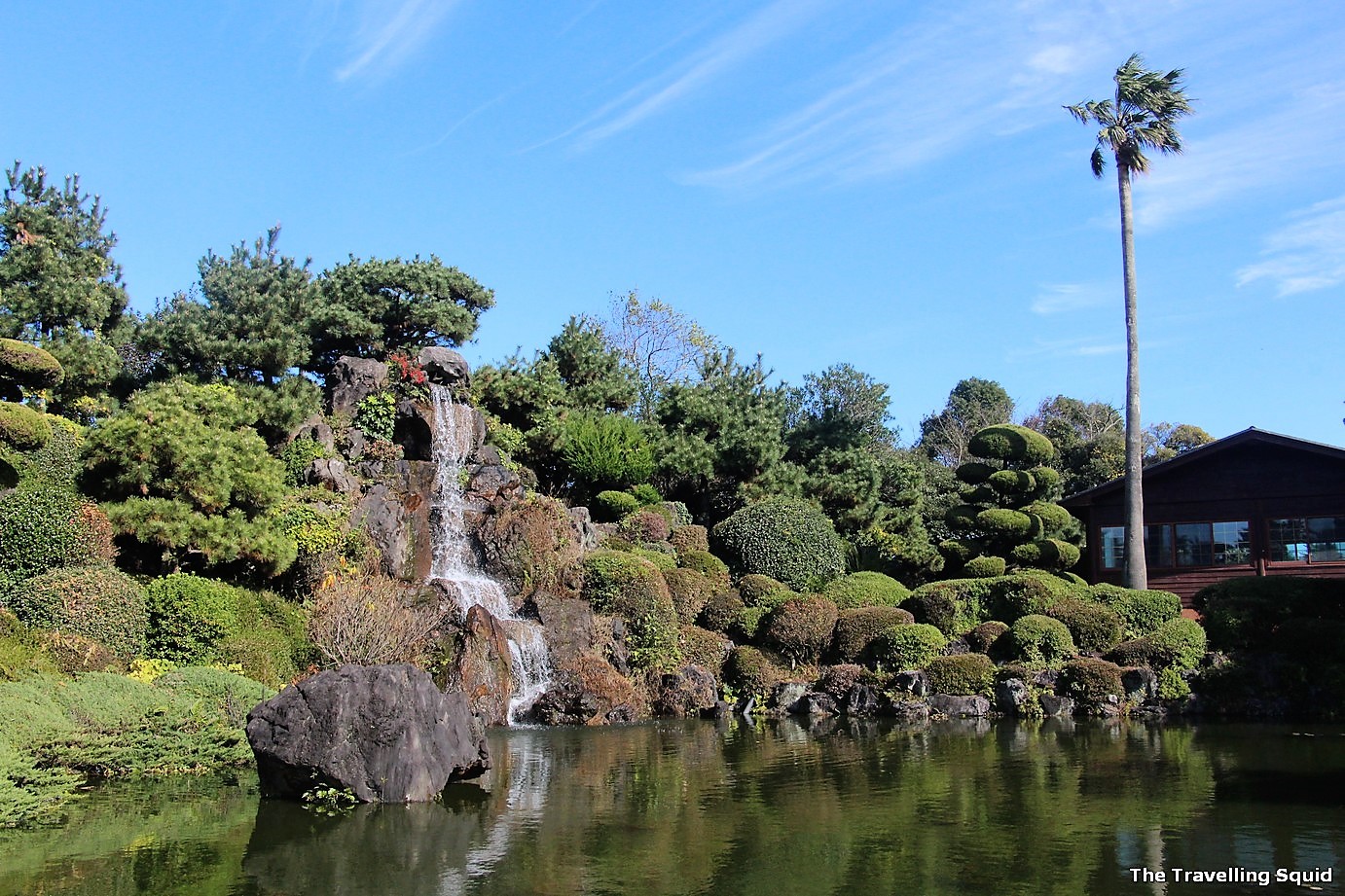 The Micheon Cave was where we realised our tour guide Mr Ko Ban Yong had a pretty good eye for photography. He brought us around many scenic spots to take photographs, including a spot through a rock, as well as by the side of a pond. He clapped several times and several koi surfaced. He then asked us to posed by the side of the pond, to take a photo. Some of the shots were really pretty.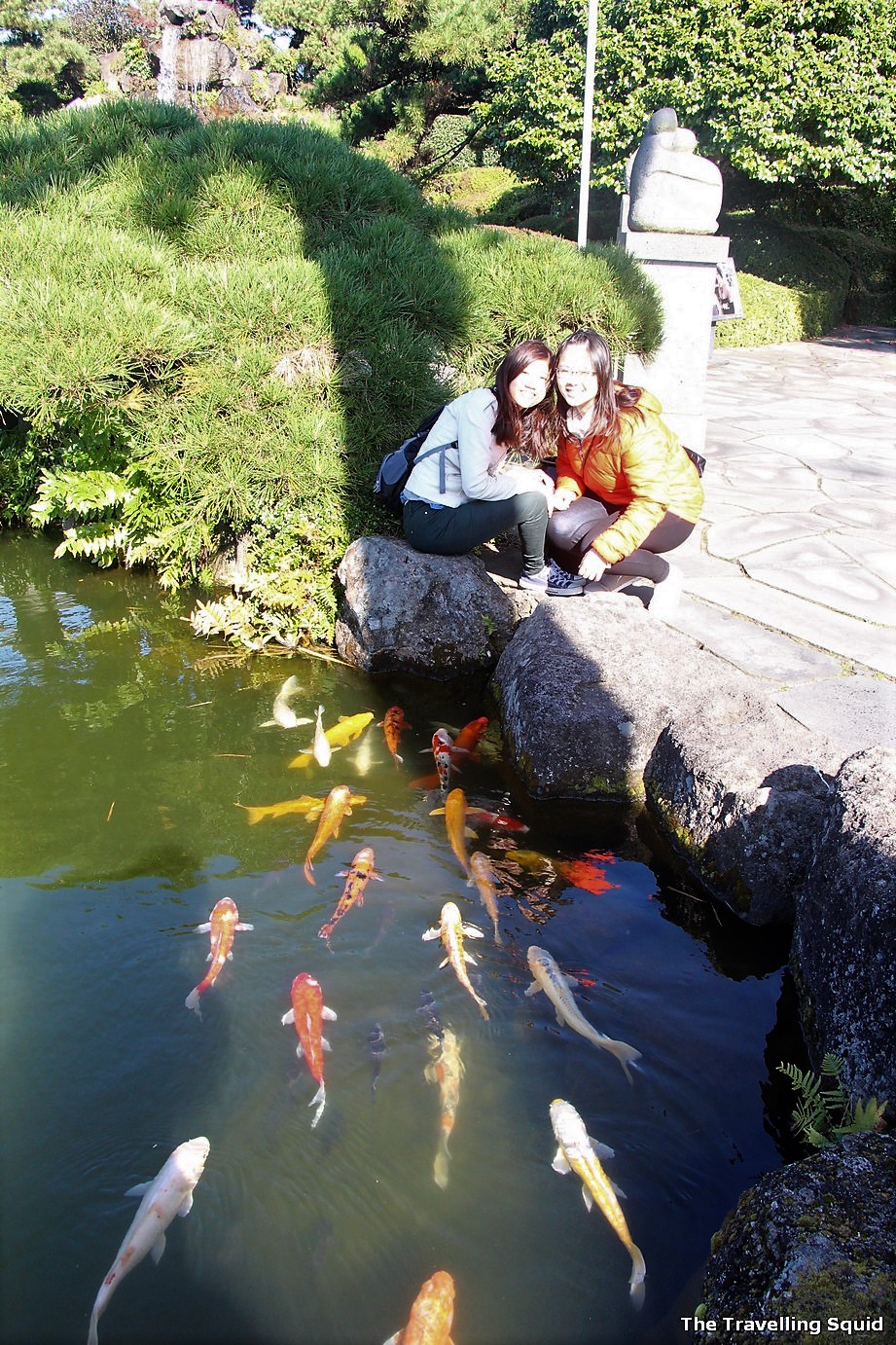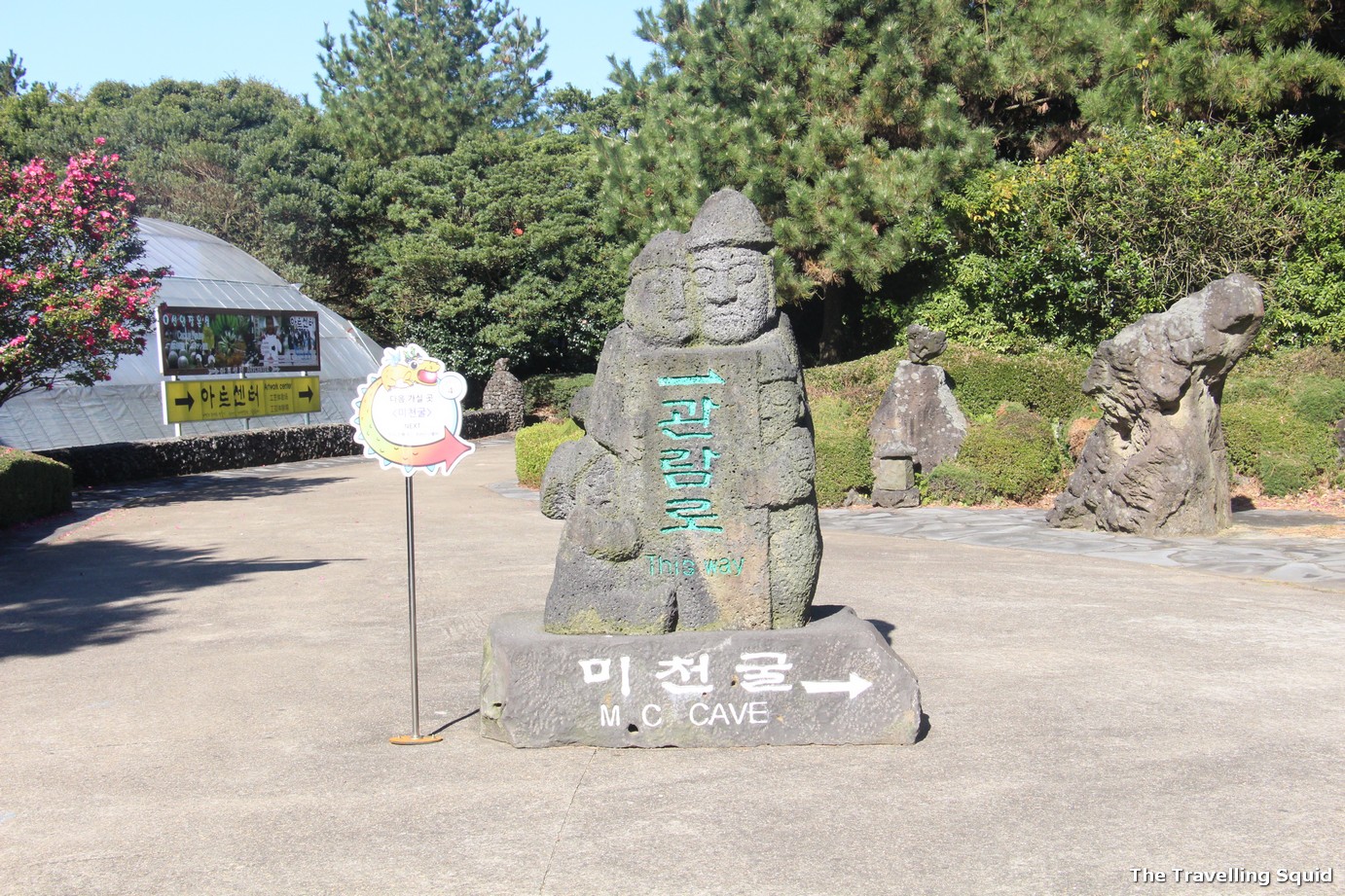 Micheon Cave
Apart from the park, the main attraction was actually the Micheon Cave. It can get rather wet inside, so be careful and avoid any puddles. I didn't find it particularly interesting. Like the caves I had visited in Halong Bay, the Micheon Cave was lighted up with man-made lights. But I thought this was tastefully done as the lights were a natural faint yellow, unlike the red, blue and green lights that lit up the caves in Halong Bay. There were several sculptures in the cave and that's about it.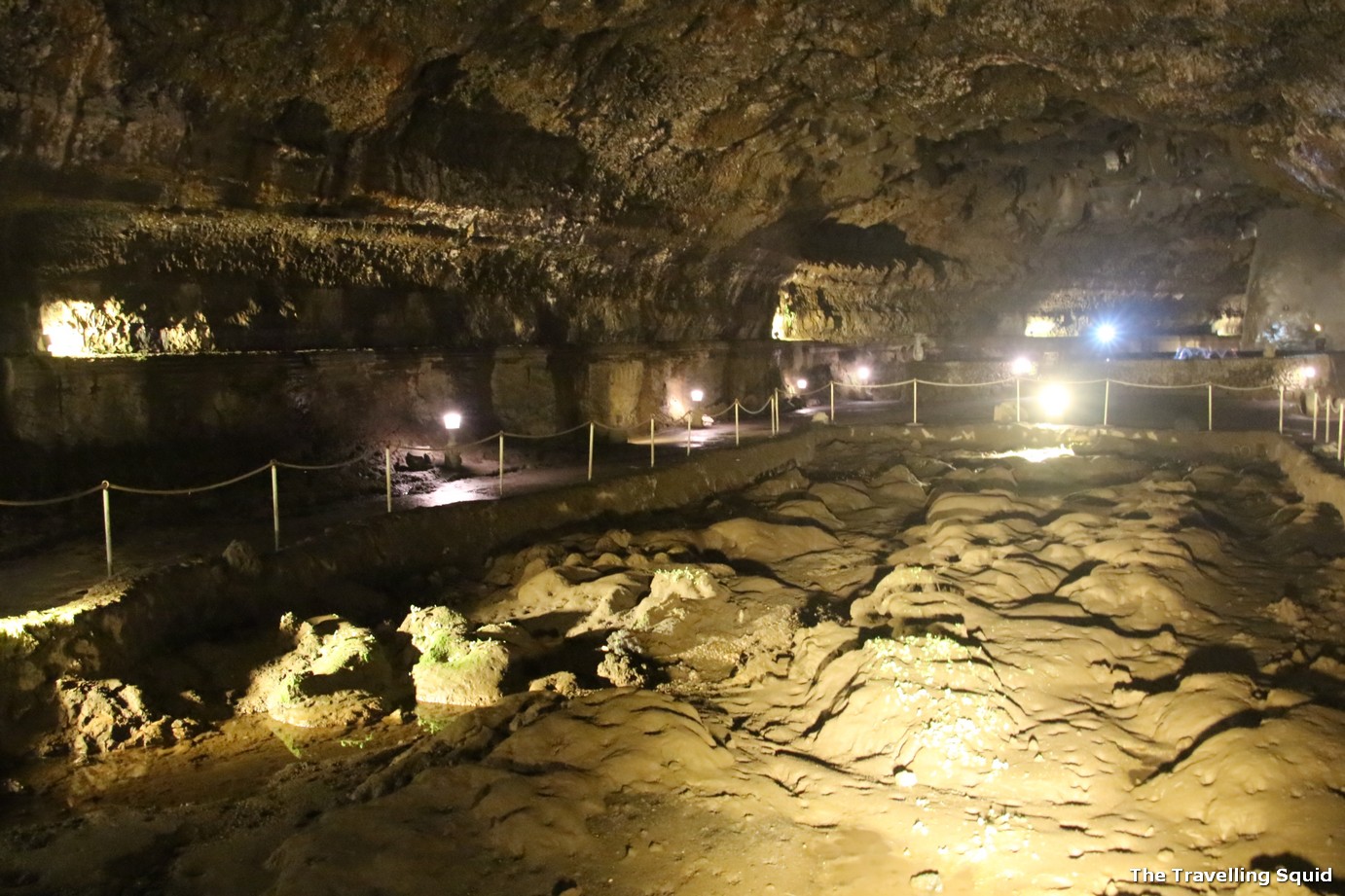 The Folk Village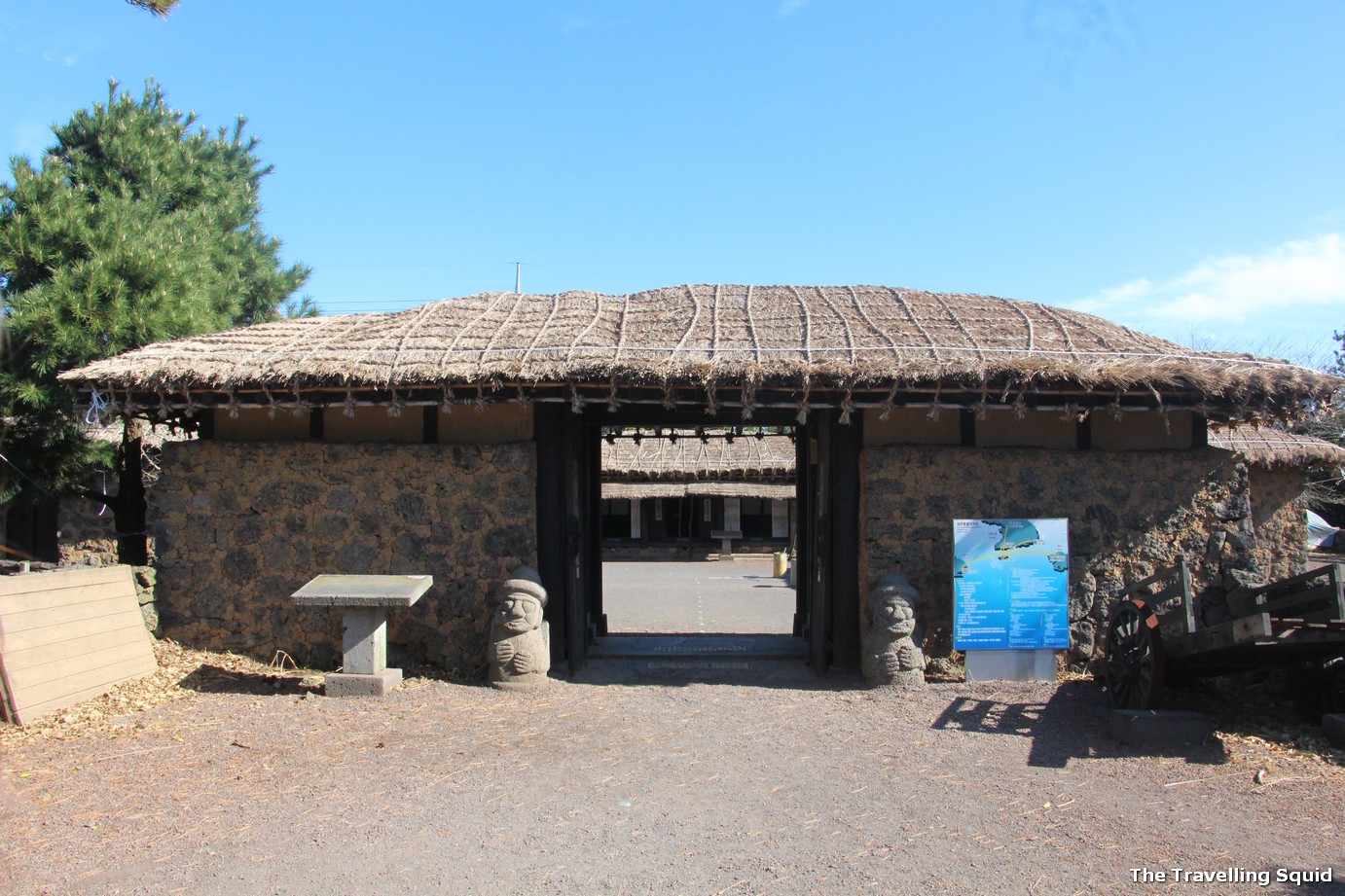 We also chanced upon a folk village, an attempt at replicating the olden houses of the past. It looked like this other village we had been earlier, just that there were no guides.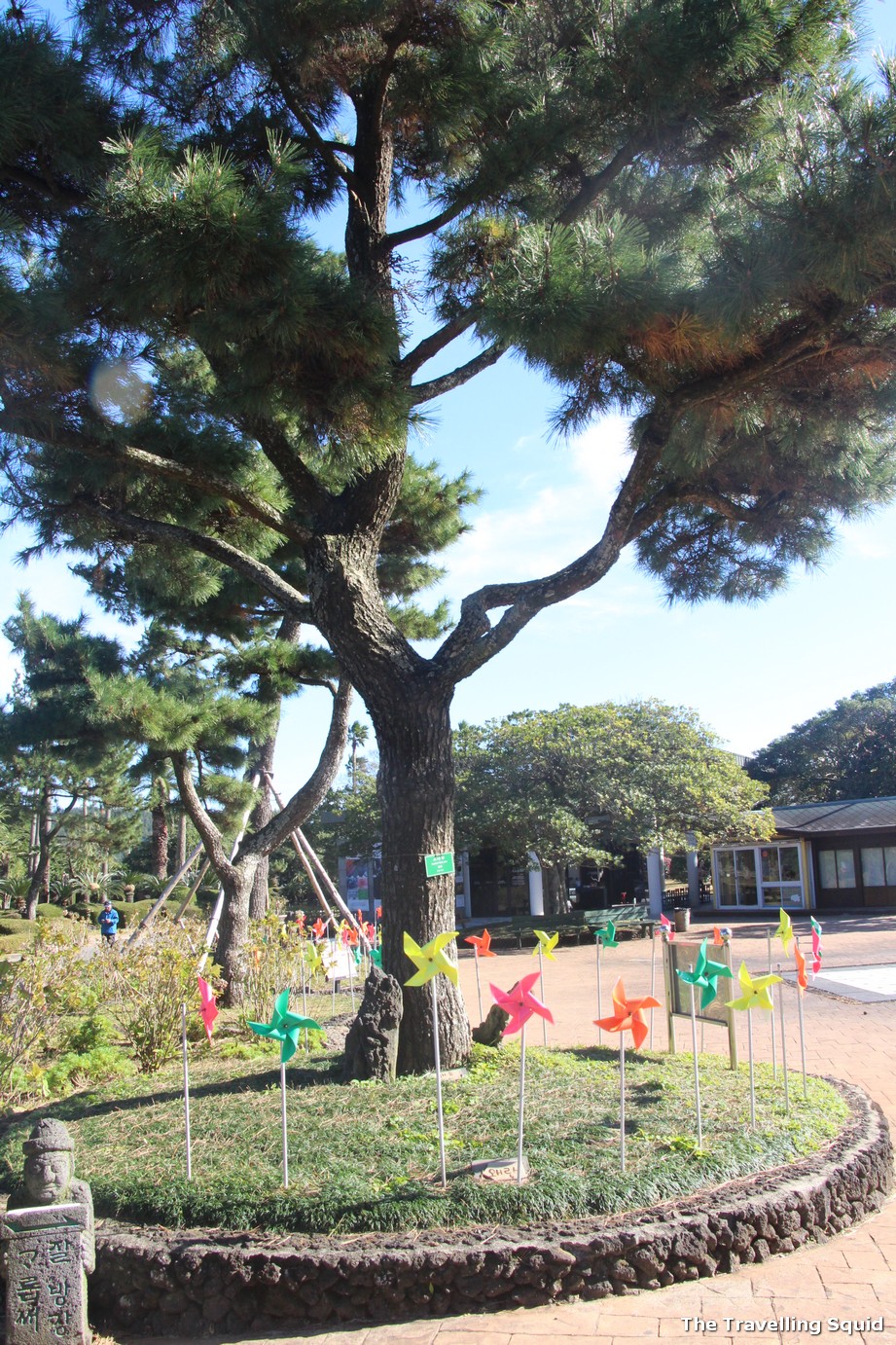 The Travelling Squid's Take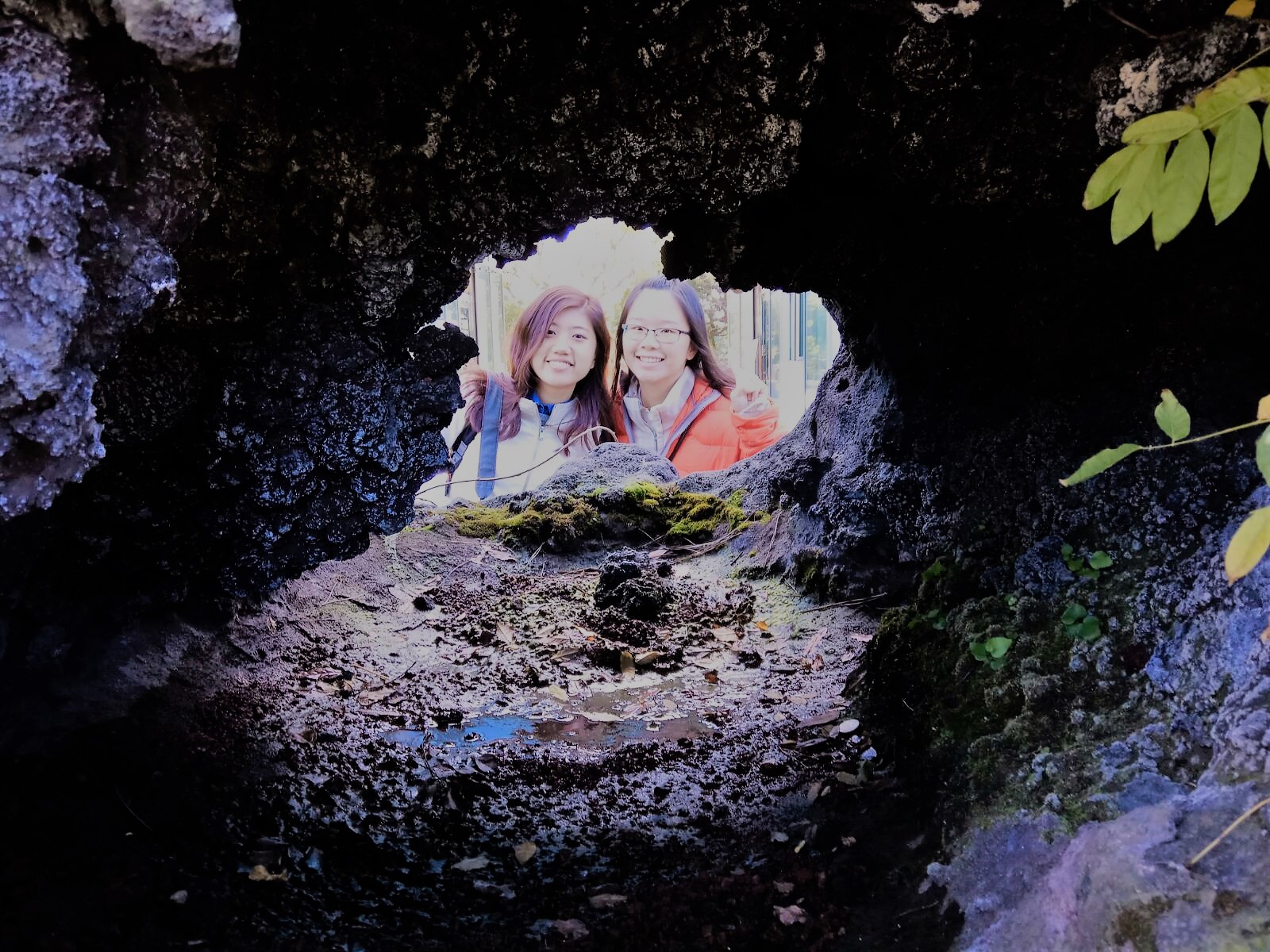 I wasn't a big fan of the caves, but the park was beautiful. If you had a stressful time at work and want to relax, this would be the place for you. Not much time is required to see everything – it takes no more than an hour. Hope you have fun – and hope you manage to find that special spot, to take a similar photo like the one above.
Micheon Cave in IIchul Land Jeju
Address: 1010 Samdal-ri, Seongsan-eup, Seogwipo, Jeju-do, South Korea
Tel: 82-64-784-2080