Four Cantonese approved restaurants in Hong Kong
Hong Kong is a mish-mash of islands, ideas, people and food. While island-hopping in Hong Kong, don't forget to hop from one eatery to another! There's a catchphrase in Mandarin which says that Hong Kong is about shopping and eating (买东西吃东西), and that's really true. I visited Hong Kong recently, and here are four Cantonese approved restaurants in Hong Kong:
1. Ho Hung Kee Congee and Noodle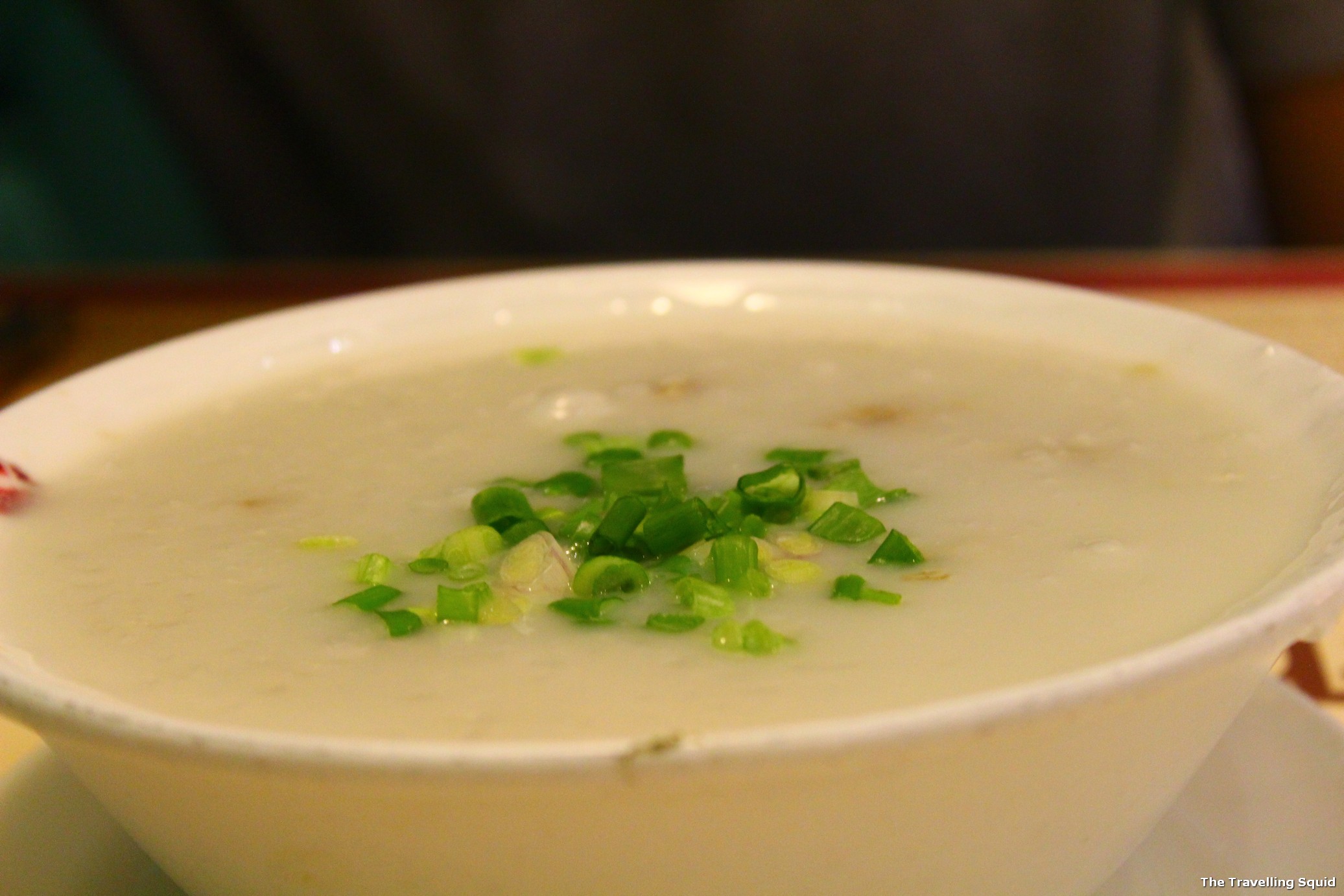 According to Friend S who visited Hong Kong several times when he was very young, Ho Hung Kee Congee and Noodle used to operate as a small shop. It was located in Hong Kong's densely populated maze of buildings, and his dad would somehow know how to find it, even without a Google map.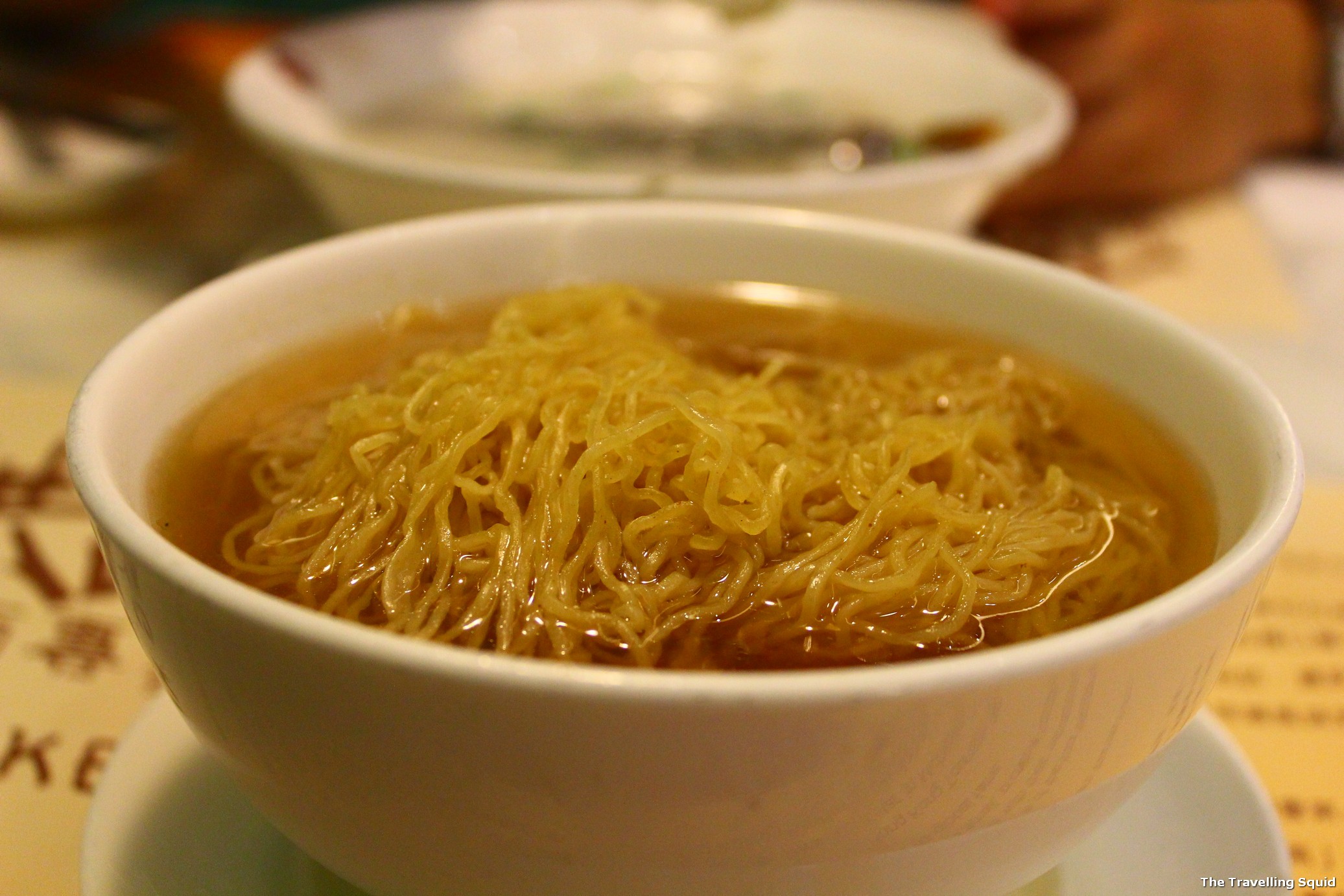 Today, Ho Hung Kee is much easier to locate. It can be found at an accessible shopping mall – the Hysan Place at Causeway Bay. There's an awesome supermarket at the basement too. We had both the congee and wanton noodles – I must say I really liked the congee, because it's hard to find such a consistency, especially in Singapore. Smooth, creamy, with just the right flavour. The wanton noodles had a rich "ganbei" (dried scallop) taste and the noodles had a firm bite. Yum.
Address: Hysan Place, 12F, 500 Hennessy Rd, Causeway Bay, Hong Kong
Tel: +852 2577 6060
Opening hours: 11:30AM–11:30PM
2. Maxim's Palace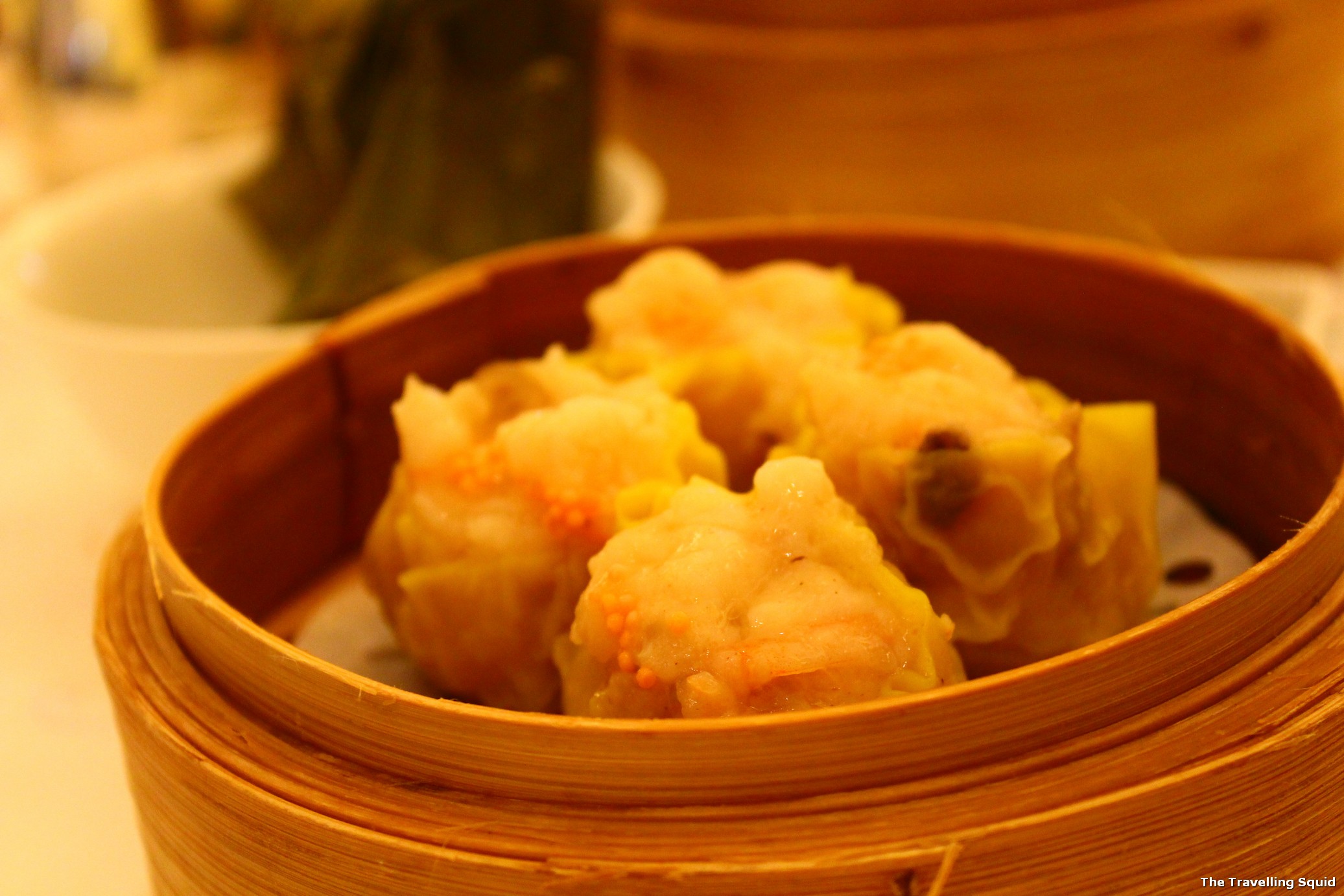 Maxim's Palace was by far the best restaurant I had been to while in Hong Kong. The outlet we visited was at City Hall. It was 10am I recall, and the place was already packed. We waited for more than an hour, by the time we had a seat, we were ravenous.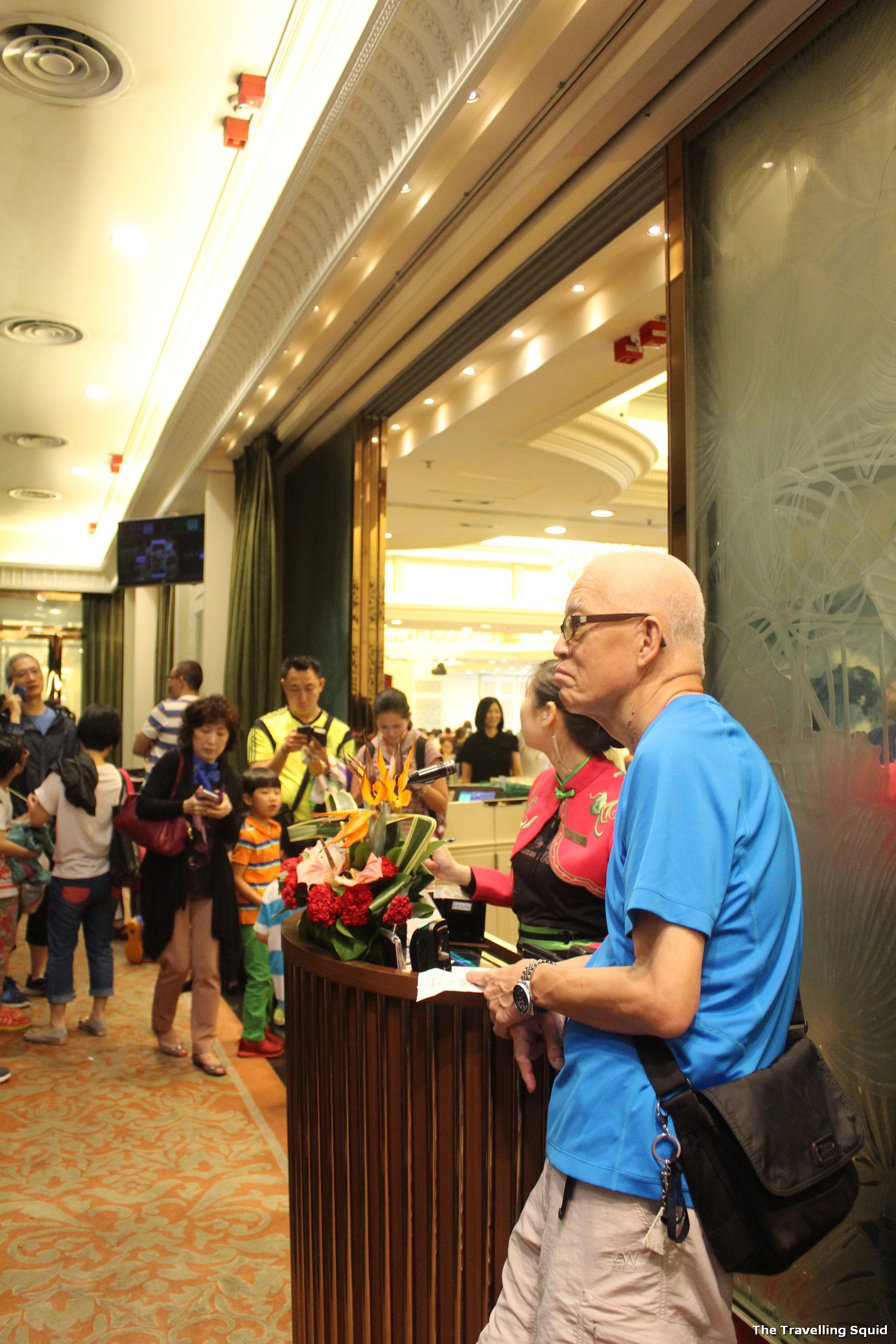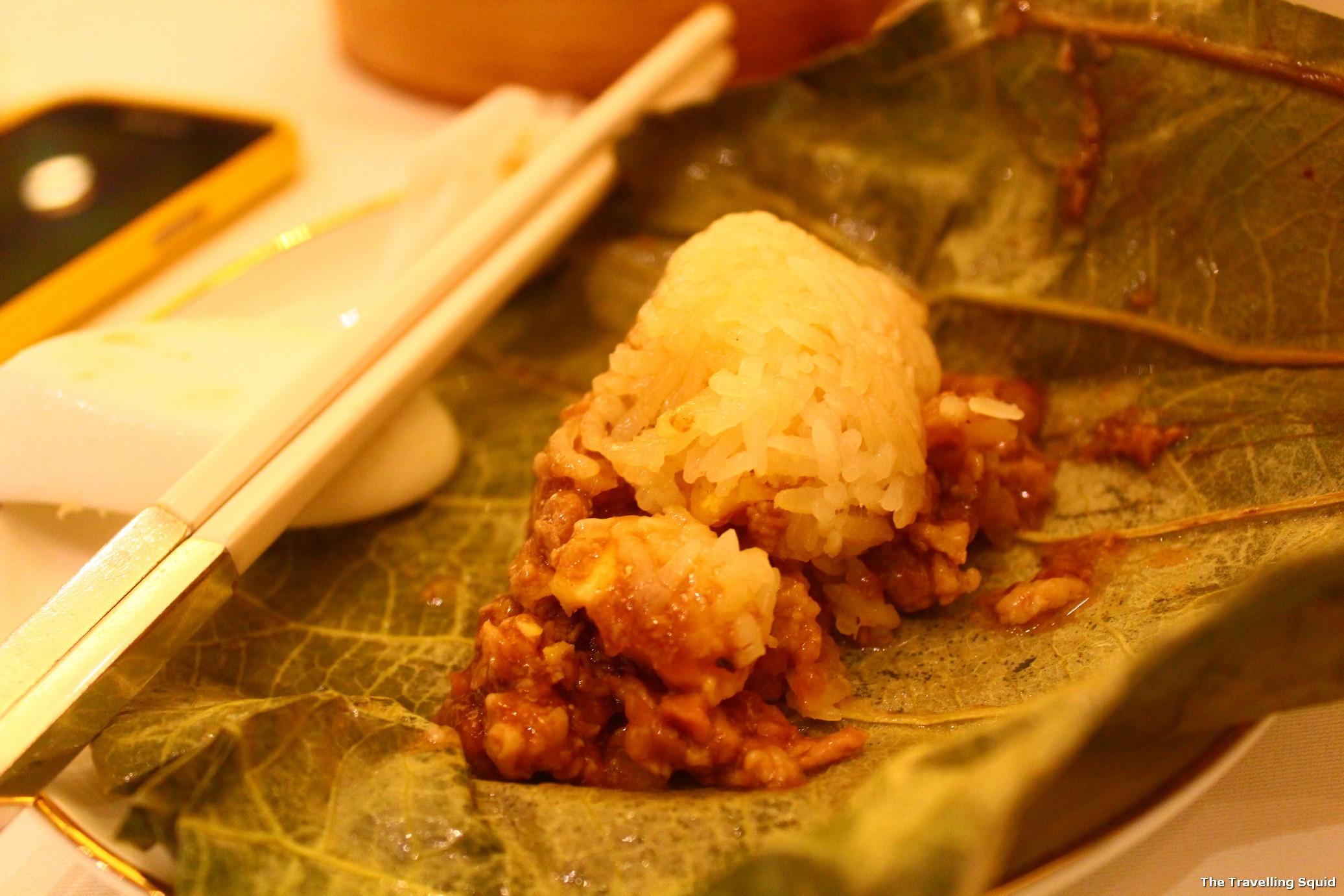 There's not much service to speak of – the waitresses literally threw the plates, bowls and utensils while arranging the dining table. But the dim sums were really amazing. The siew mais were generously wrapped with prawns, and the rice wrapped in loutus leaf wrap was my favourite. We were so hungry and ordered so many dim sum's that it amounted to about SGD60 per person.
Address: 2/F, Low Block, City Hall,, Central, Hong Kong
Tel: +852 2521 1303
Opening hours: 11AM–3PM, 5:30–11:30PM
3. Mak's Noodles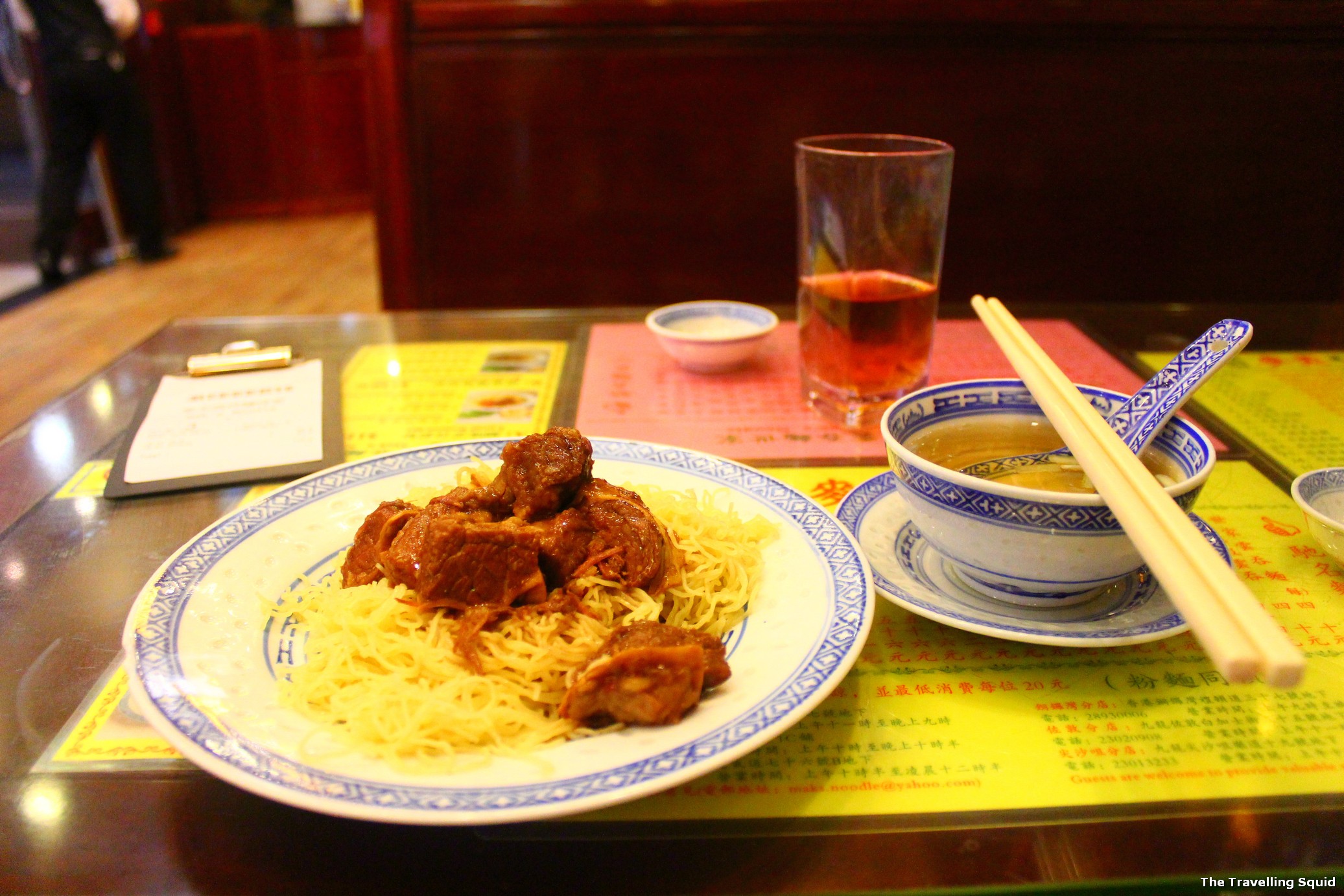 After visiting The Peak, we were looking for somewhere to eat, which wasn't the peak of all prices – we found Mak's noodles. Friend S ordered a spare-rib noodle while I had the wanton noodles.
It was quite yummy, though we preferred Ho Hung Kee to it.
Address: The Peak, Hong Kong
Phone: +852 2854 3871
Hours: Open today · 10AM–10:30PM
4. Fast food – Cafe de Corale (大家乐)Tai Ka Lok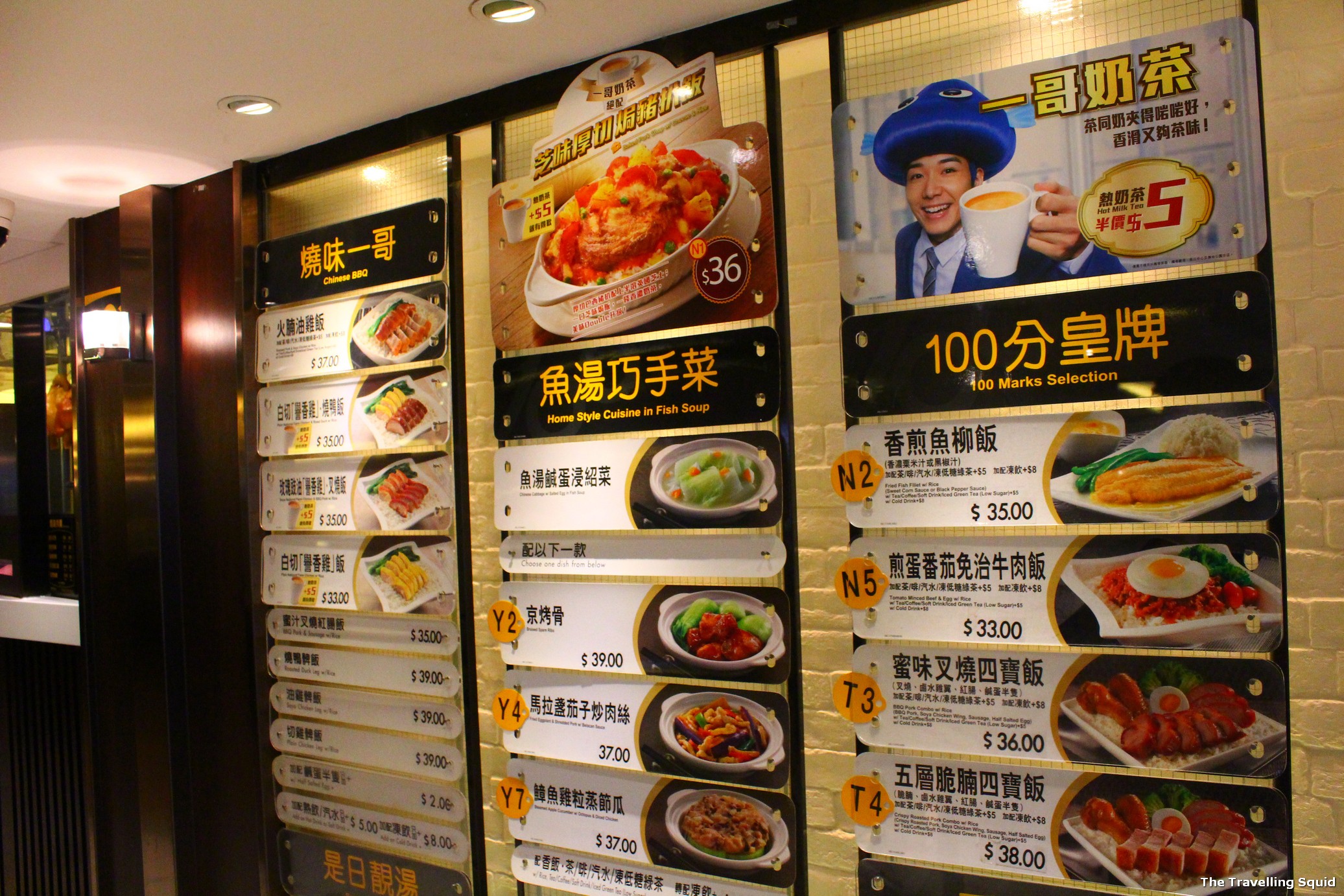 Cafe de Corale is what fast food is to Hong Kong people, perhaps just like what KFC and Yoshinoya is to Singaporeans. But Cafe de Corale is a tad different. Unlike KFC which specialises in chicken and Yoshinoya which specialises in Japanese rice bowls, Cafe de Corale has an extensive menu. It has roast pork and chicken, hor fun, baked rice with cheese, instant noodles with luncheon meat, and a variety of dishes you would find in a cha chan teng, if not more.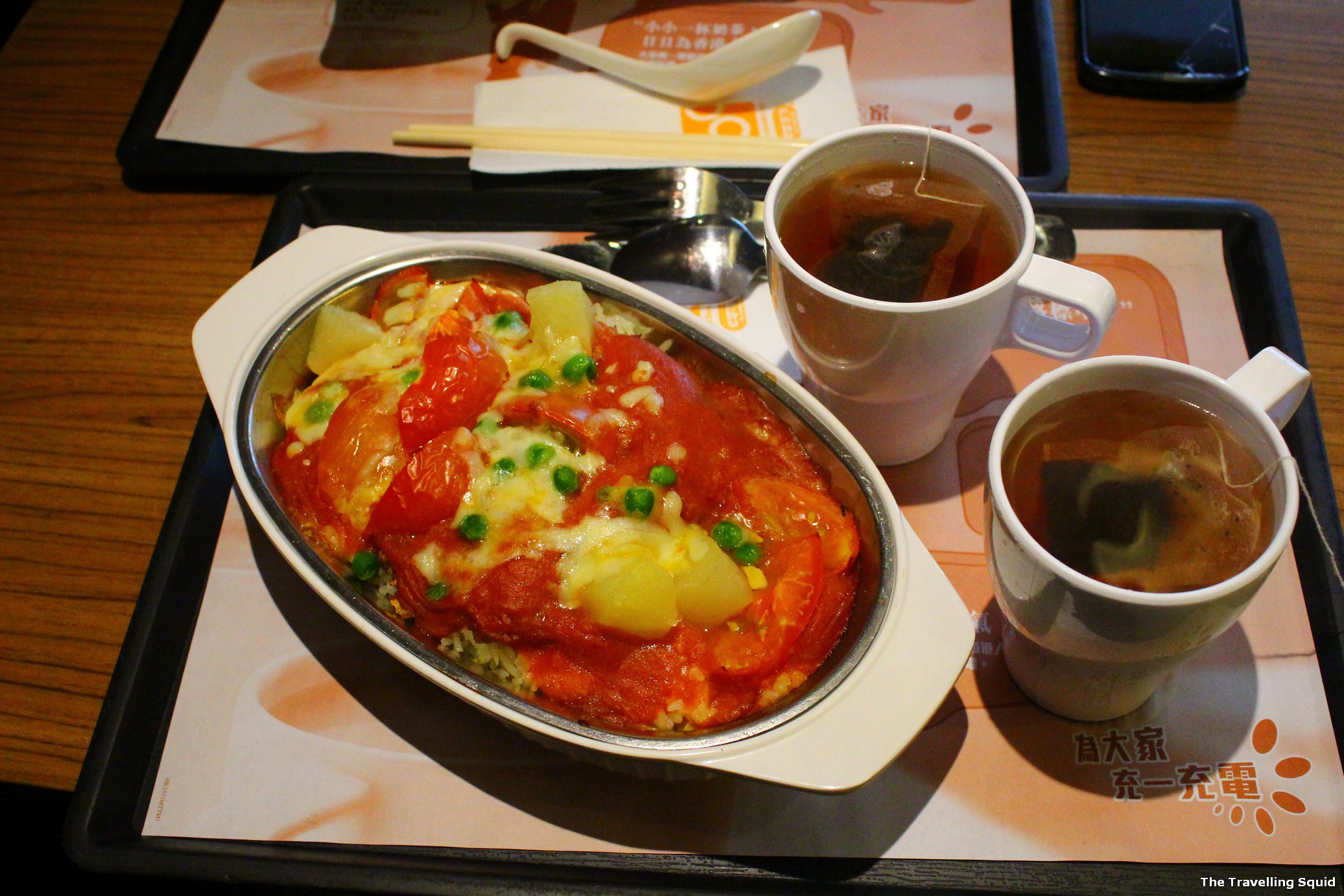 The food at Cafe de Corale isn't particularly delicious. But it's an intrinsic part of Hong Kong cuisine such that you've absolutely got to try it when you come to Hong Kong. Just like the Xin Wang Cafe in Singapore, they have everything from congee, to instant noodle soup with luncheon meat, to baked rice with tomato sauce and cheese. Not forgetting the ubiquitous milk tea "奶茶" too.
The Travelling Squid's Take
There's nothing like these Cantonese approved restaurants in Hong Kong to suit any palate and occasion. Remember, variety is the key! Do give them a try, and feel free to drop suggestions in the box below.