Photo story: Shopping for souvenirs at Insadong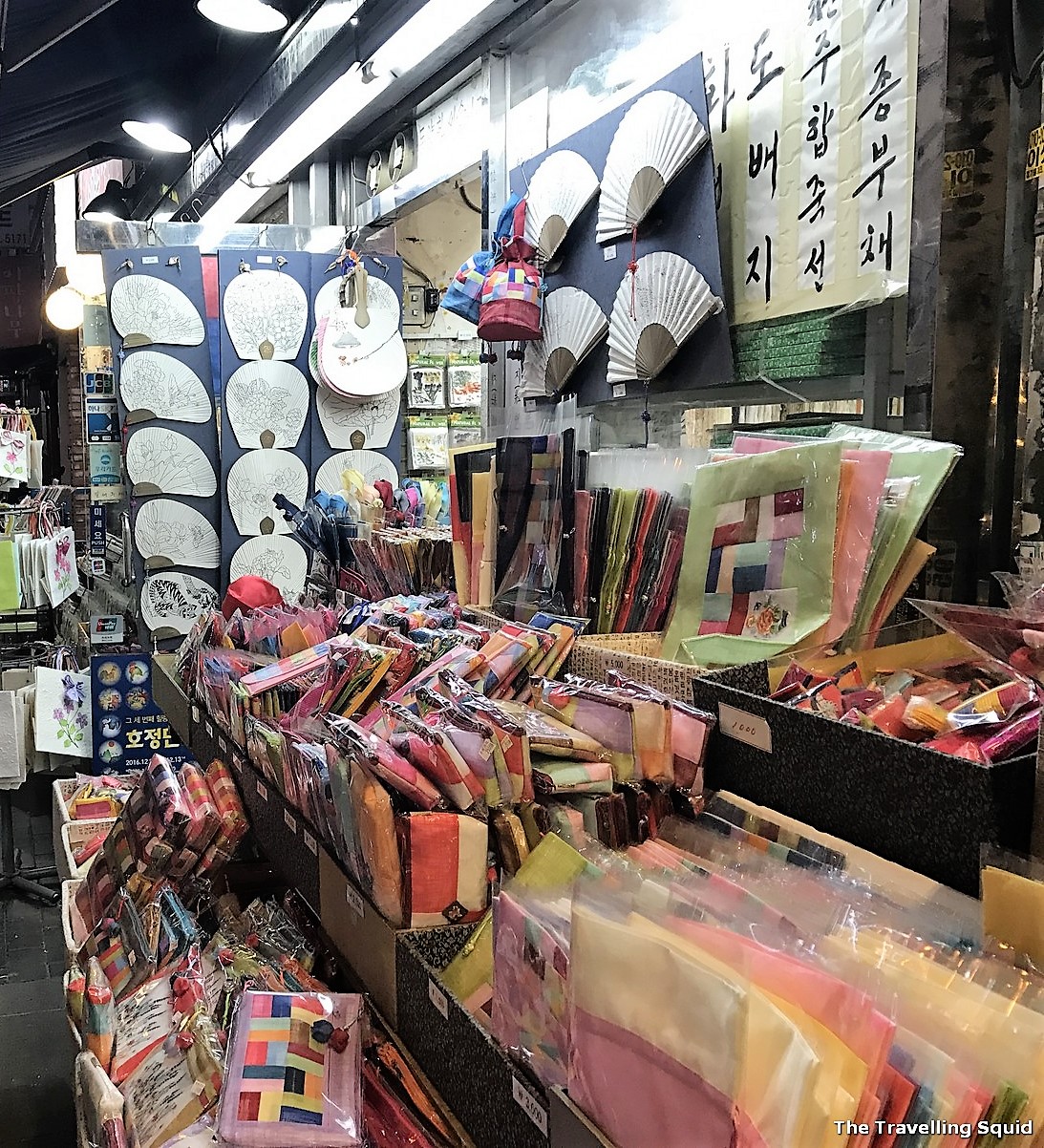 I had been to Insadong so many times during my short trips in Seoul, and it does seem like a must to write about it. Personally, it's not particularly memorable, I just recalled that there were many shops selling a plethora of gifts – magnets, key chains, pouches, and paintings. My most pleasant memory was to the cool winter air while Instagramming.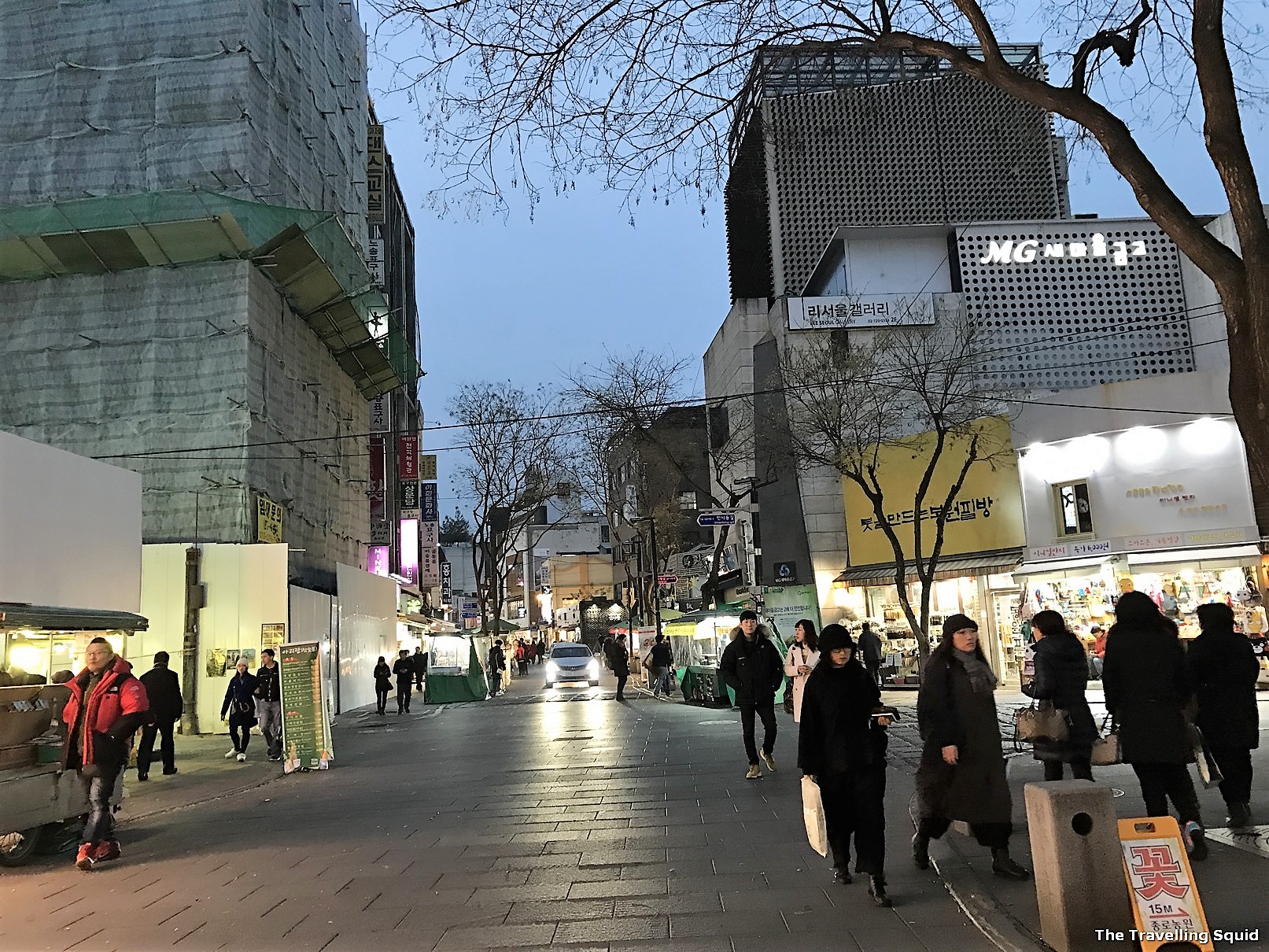 According to Wikipedia, Insa-dong is a dong, or neighborhood of the Jongno-gu district of the South Korean city of Seoul. The main street is Insadong-gil, which is connected to a multitude of alleys that lead deeper into the district, with modern galleries and tea shops. At one time it was the largest market for antiques and artworks in Korea.

Insadong is also a visiting spot for foreign dignitaries such as Queen Elizabeth II and the princes of Spain and the Netherlands.It contains 40 percent of the nation's antique shops and art galleries as well as 90 percent of the traditional stationery shops. Particularly noteworthy is Tongmungwan, the oldest bookstore in Seoul, and Kyung-in Art Gallery, the oldest tea house. There are daily calligraphy demonstrations and pansori dancing performances.
I can see why some – like my Friend H would like Insadong. It has a chill vibe, unlike the busy and crowded streets of Hapjeong. There's lots of shopping – cosmetics, beauty products, souvenirs, you name it, you have it.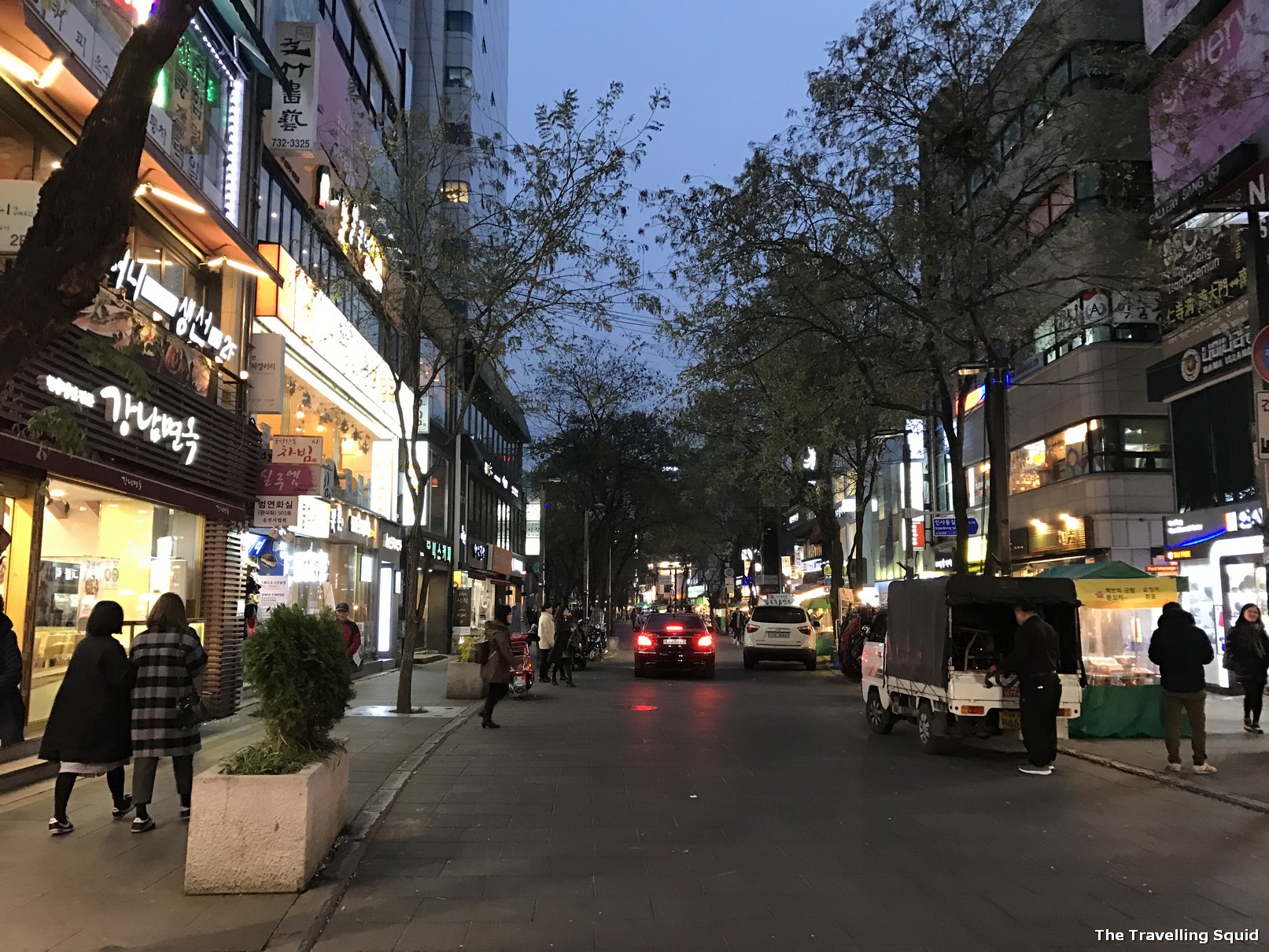 But I'm essentially more of a nature person. So if I could have long walks in a park, amidst the pine trees, I'm at my element.
The Travelling Squid's Take
I'm personally not a big fan of Insadong. But that's cos I'm not a frequent shopper or an art lover. But I don't mind accompanying Friend H, on a cool winter's day while people watching. That's part of a day in Seoul day.