Photo story: The Ginkgo Trees of Seoul Forest
If you ever felt overwhelmed by Seoul, the music, the crowds, and the traffic that never seem to abate, visit the Seoul Forest. It's a balm for a tired soul (Seoul) pardon the pun, looking for some calm, peace and quiet in a bustling city.
Sighting from a far
Landscapes in winter are typically associated with bleak and desolate scenes. Trees which have shed all their leaves, leaving behind bare branches that appear to be from that of a horror movie.
But there is beauty in a hibernating tree, and the realisation that hit us when we came across rows and rows of gingko trees covered in their own leaves – leaves they have shed due to falling temperatures – the sign of winter.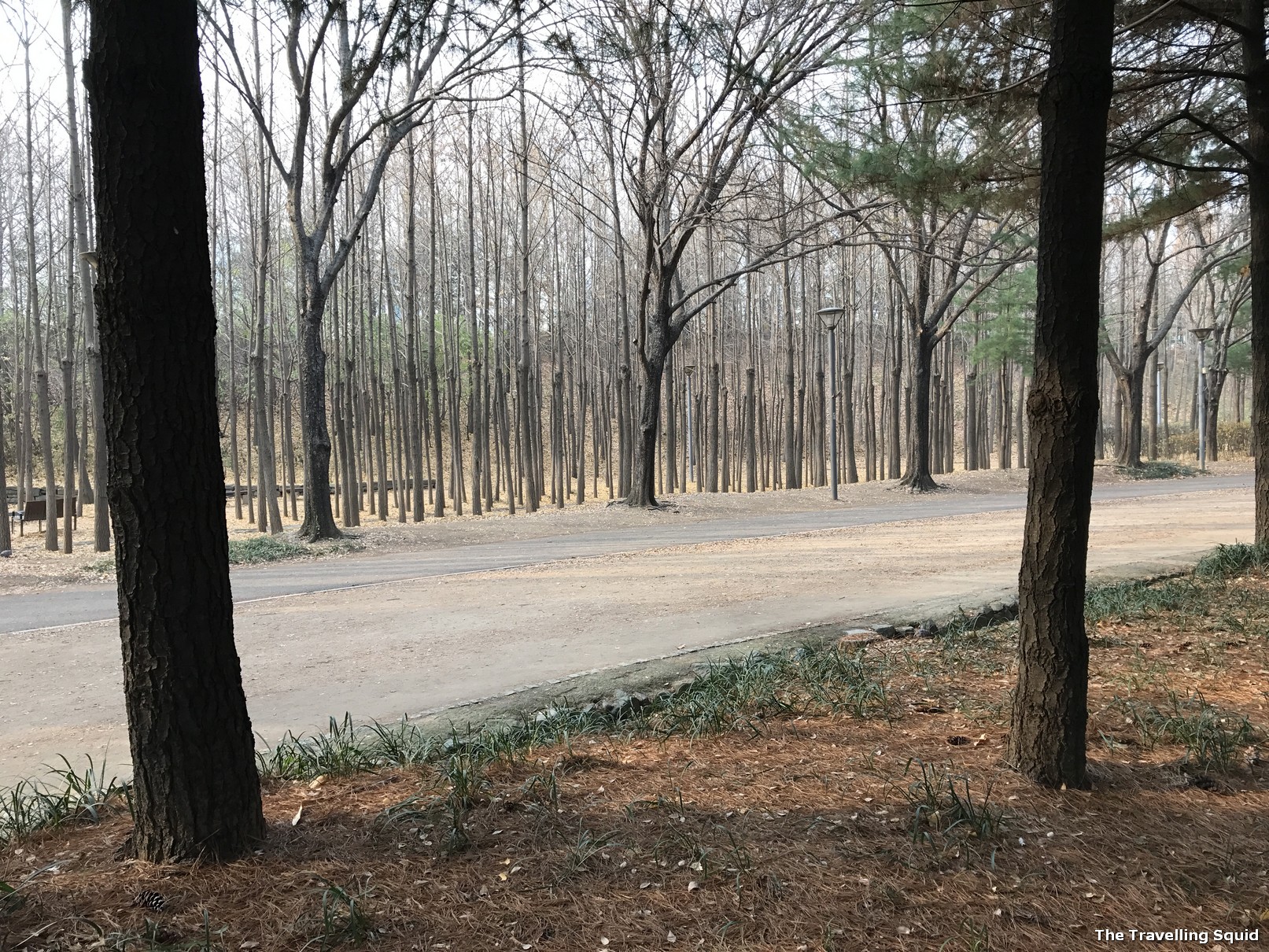 The Edge of the Forest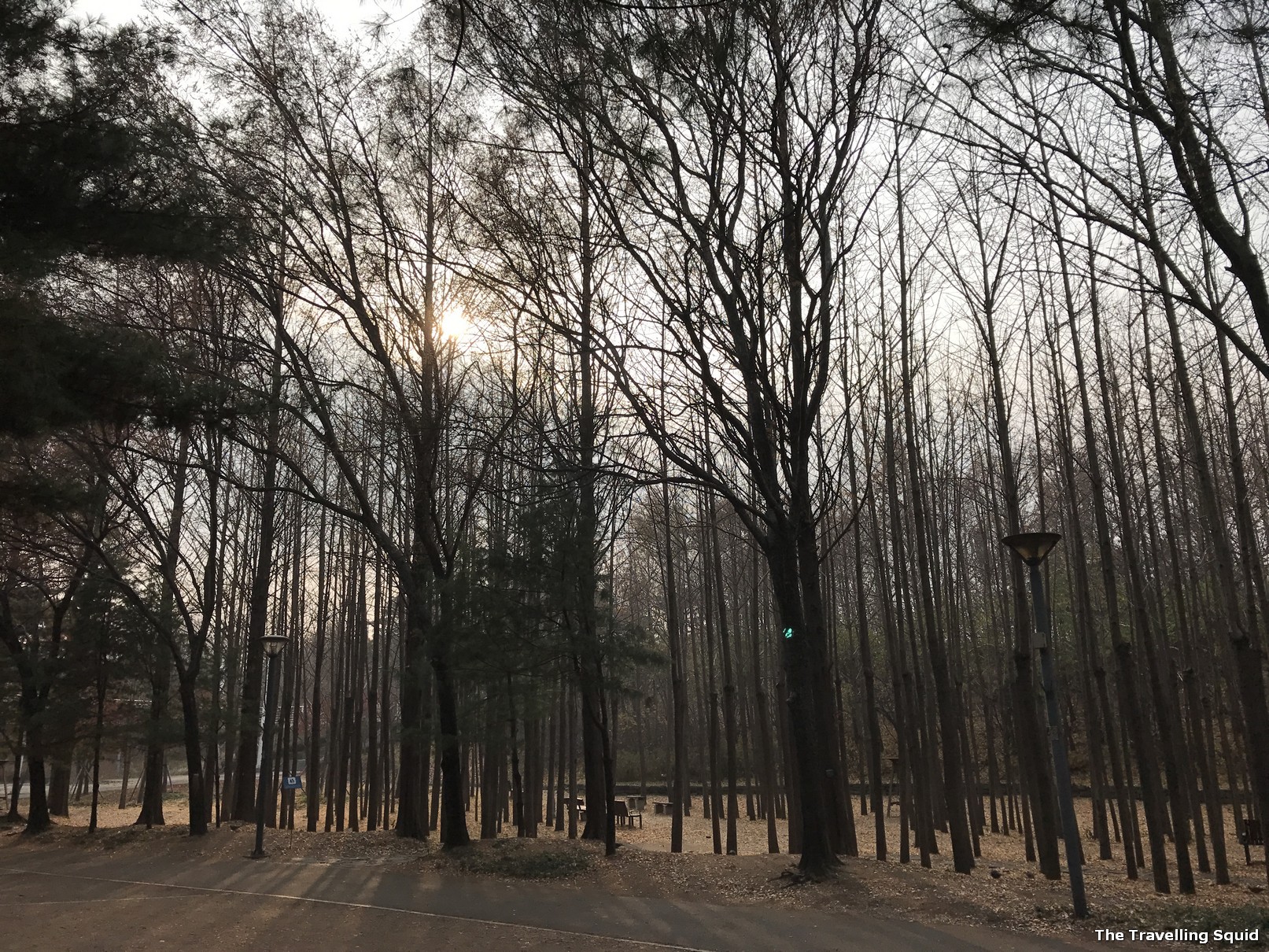 I found the Ginkgo Trees of Seoul Forest particularly enchanting. Because even though they were all bare, there was a strange sense of uniformity among them. They stood tall, straight, upright, like a band of soldiers, equally spaced from each other. There was something alluring about the bareness. It wasn't just a bare tree. But when hundreds of bare trees are put together, you get a forest.
The Couple Seat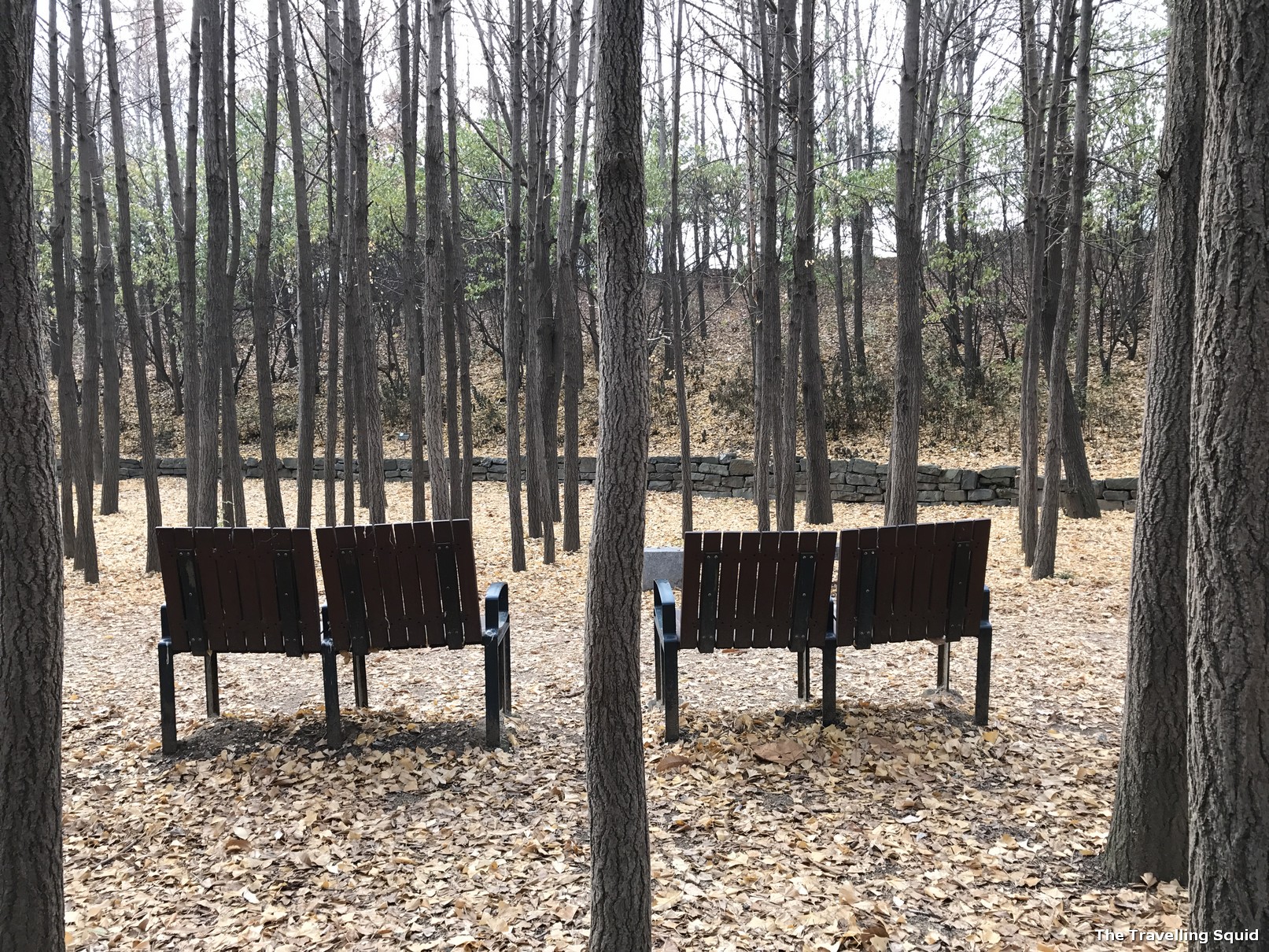 There were a number of couple seats nearby. Only that instead of a movie, all you have is nature. Instead of popcorn, it would have been a nice place to have a pot of tea and a slice of cake.
I can absolutely see this as a setting in a plot of a drama – poor guy meets rich girl at one of the tall skyscrapers. He doesn't have the resources to bring her out for high tea, so he brings her to the Seoul Forest. There is also a swing where they can share, because for some reason, swinging together is always deemed to be romantic.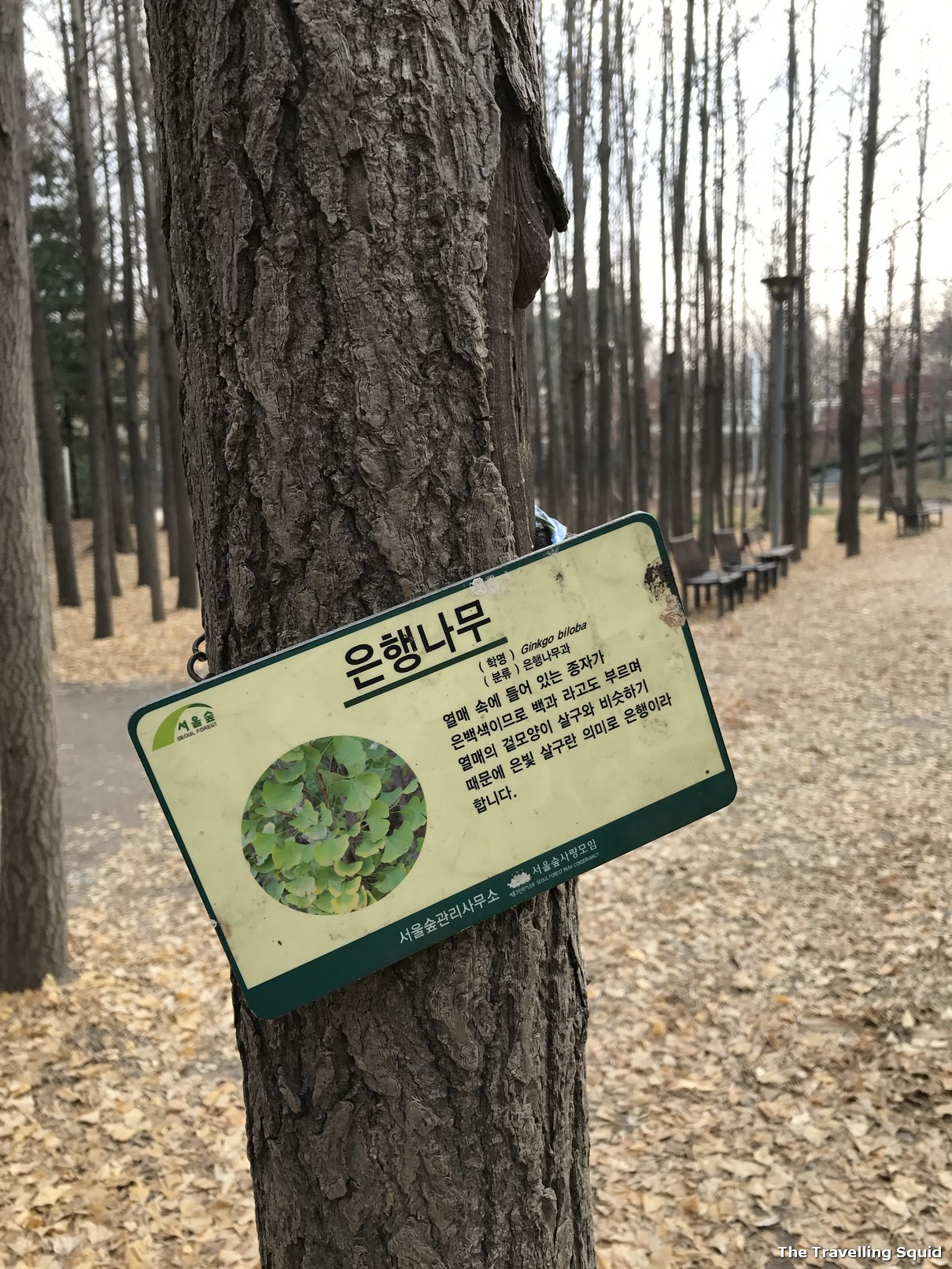 A Selfie is a must
A Jumpshot/ Selfie is a must here. I'm not the type that needs to take a selfie everywhere I go, but it seemed like a must to do all these – here are some shots of my attempt.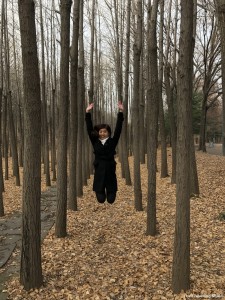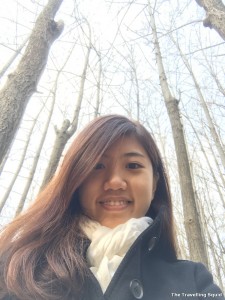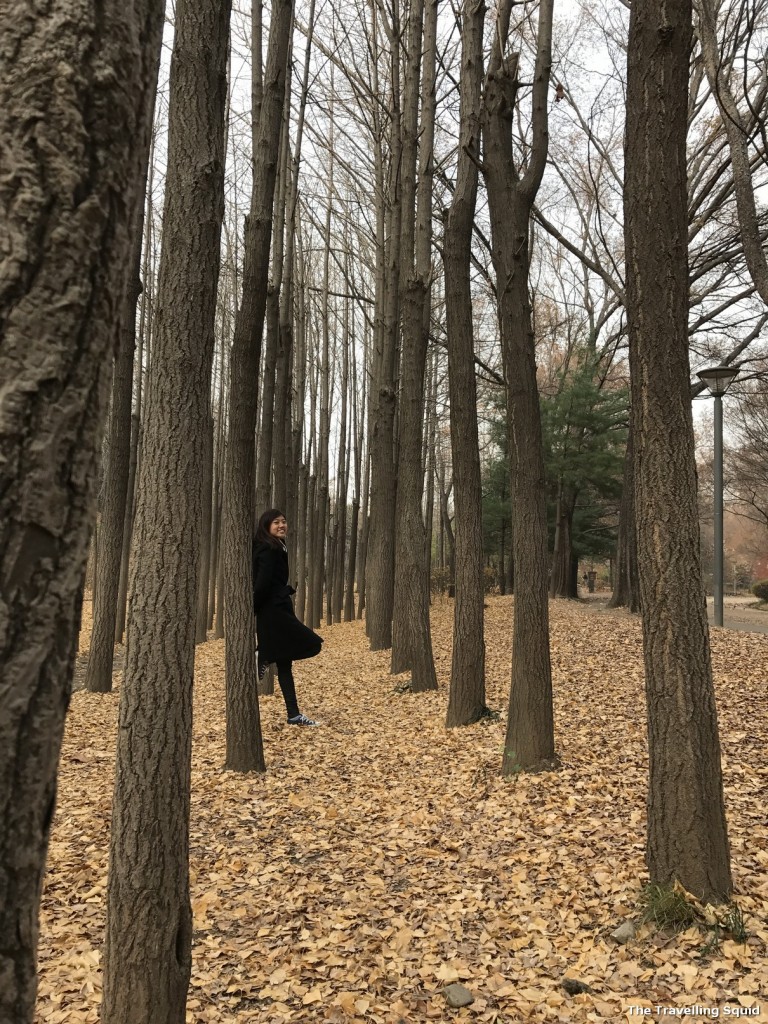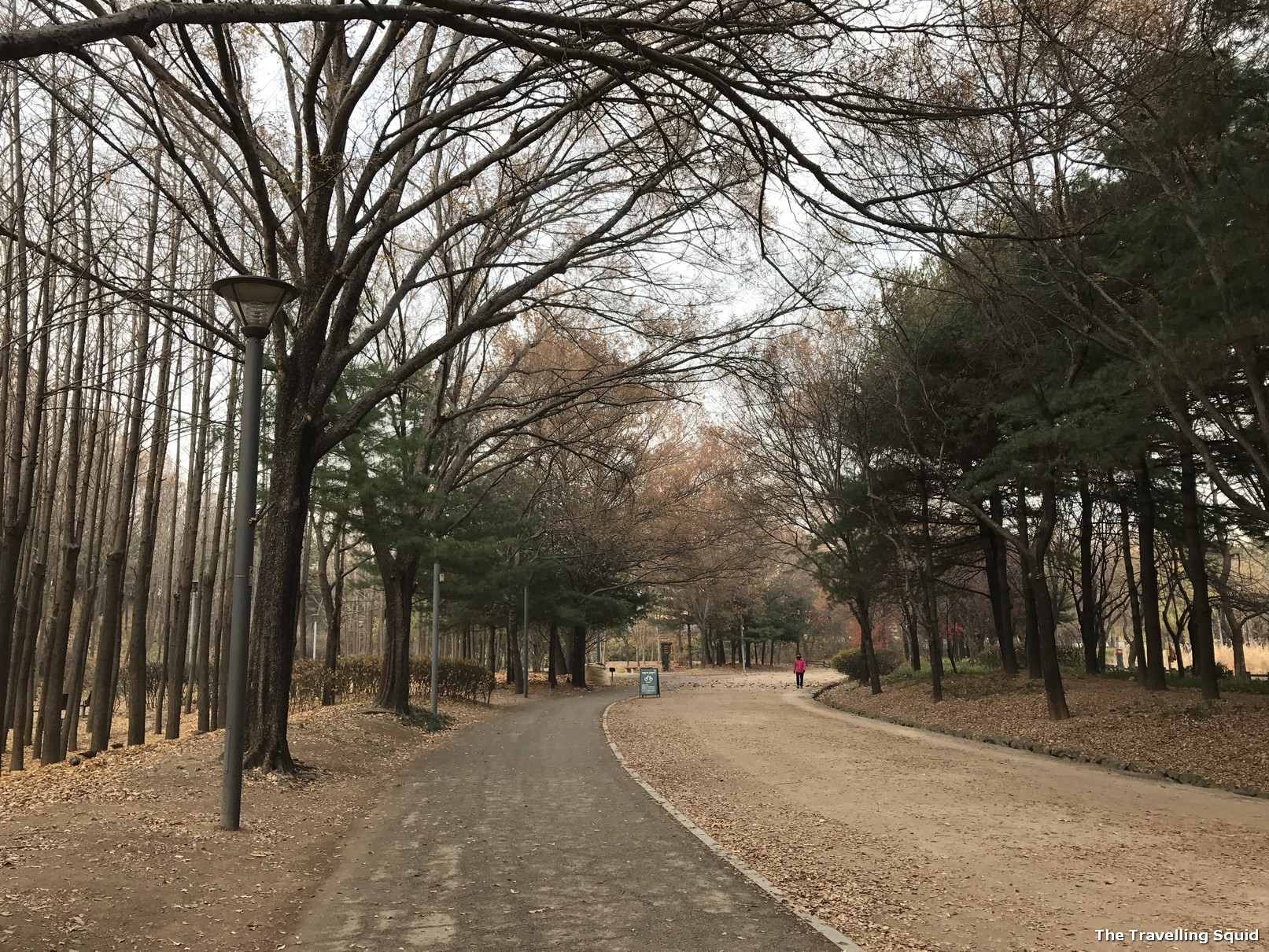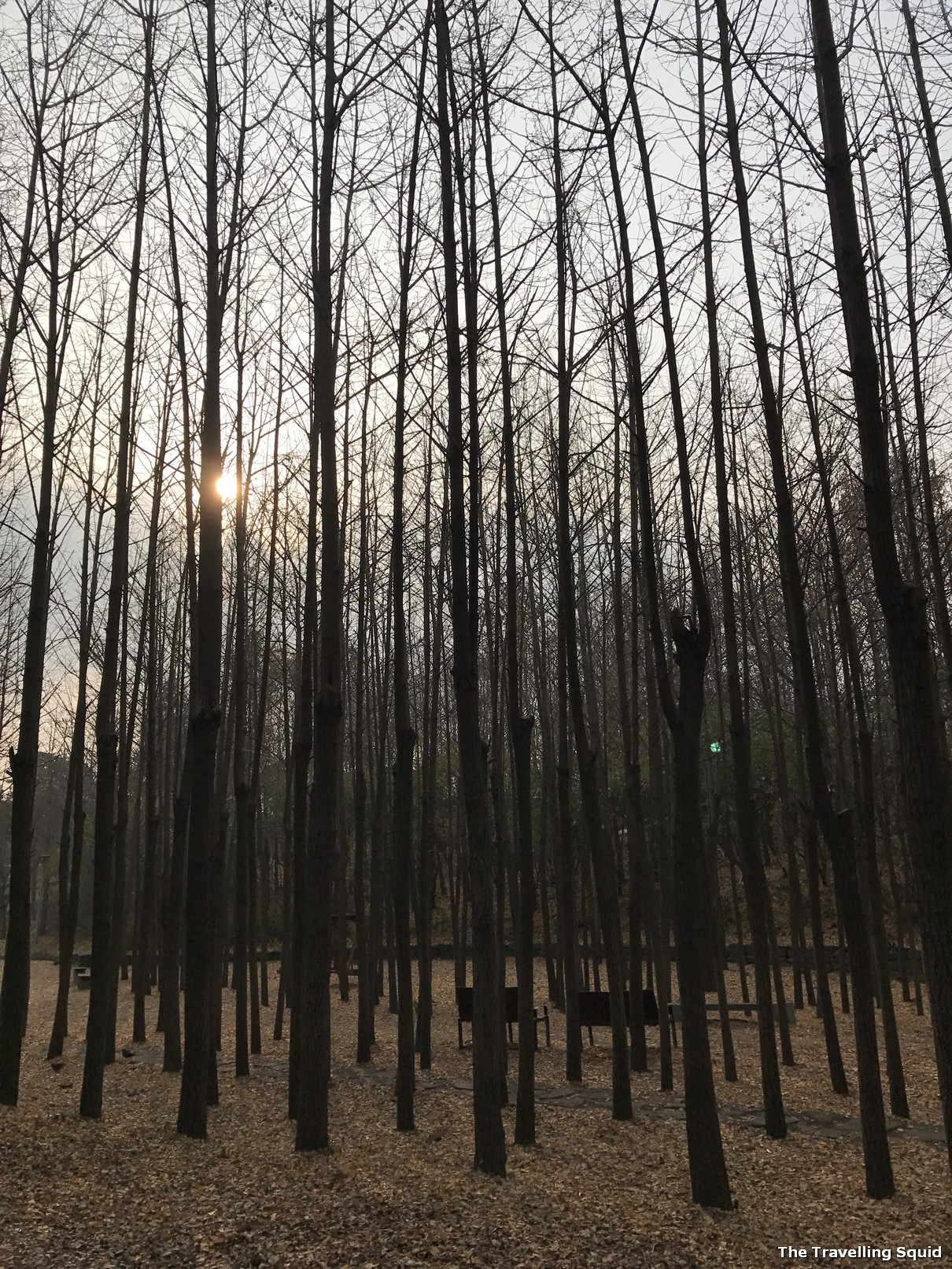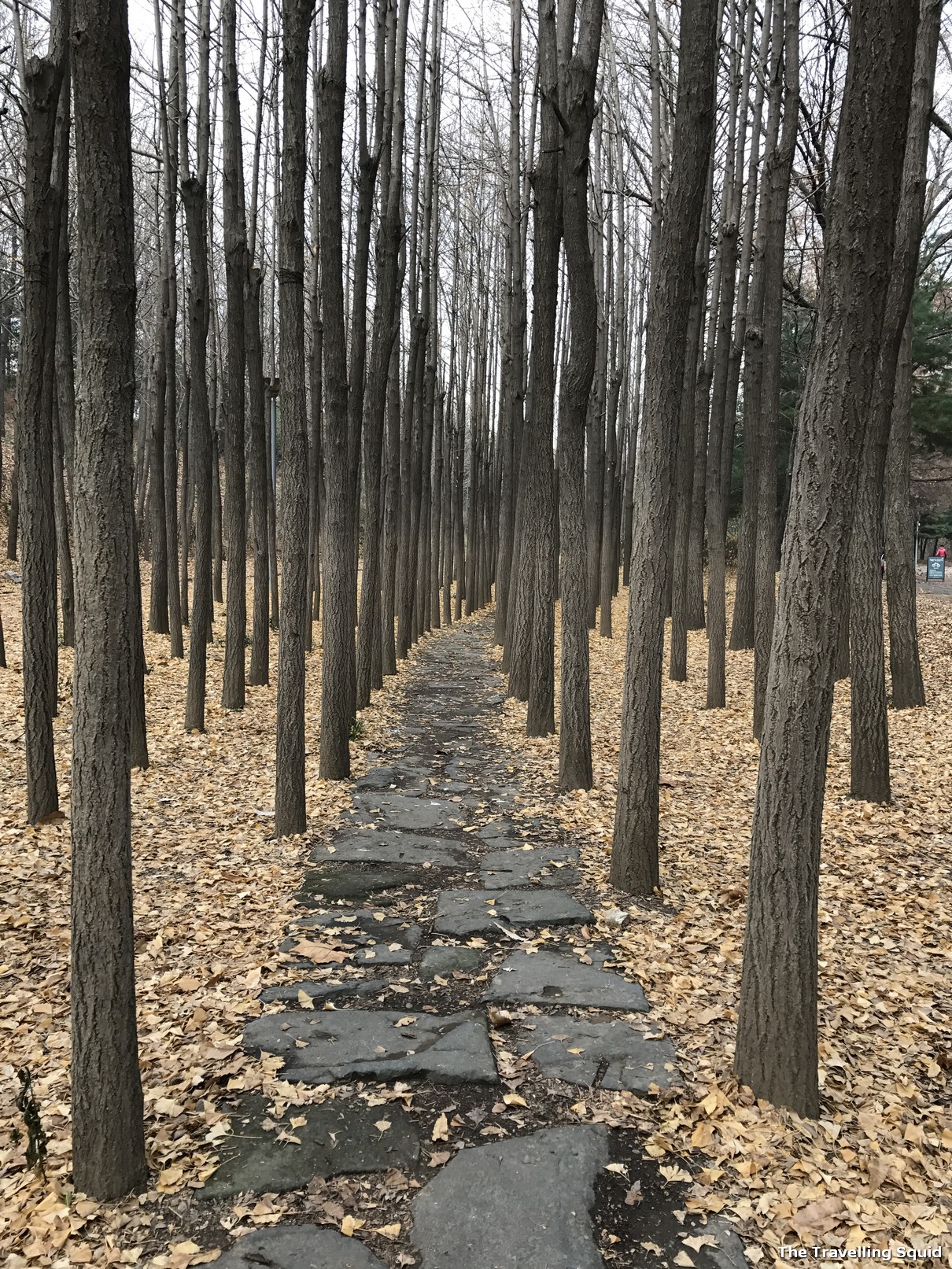 The Travelling Squid's Take
I really liked Seoul Forest because of the Ginkgo Trees. It was nothing like I have seen before. and it was just so nice to take photos from various angles. I liked how there were so few people around – a parent, a retiree, and we had the large park to ourselves. I must say that the sighting of the ginkgo trees excited me more so than shopping, or eating a Korean BBQ. It was a special feeling, to be immersed in a quiet, charming land.