Review: Simpsons Korean BBQ restaurant in Ikseon-dong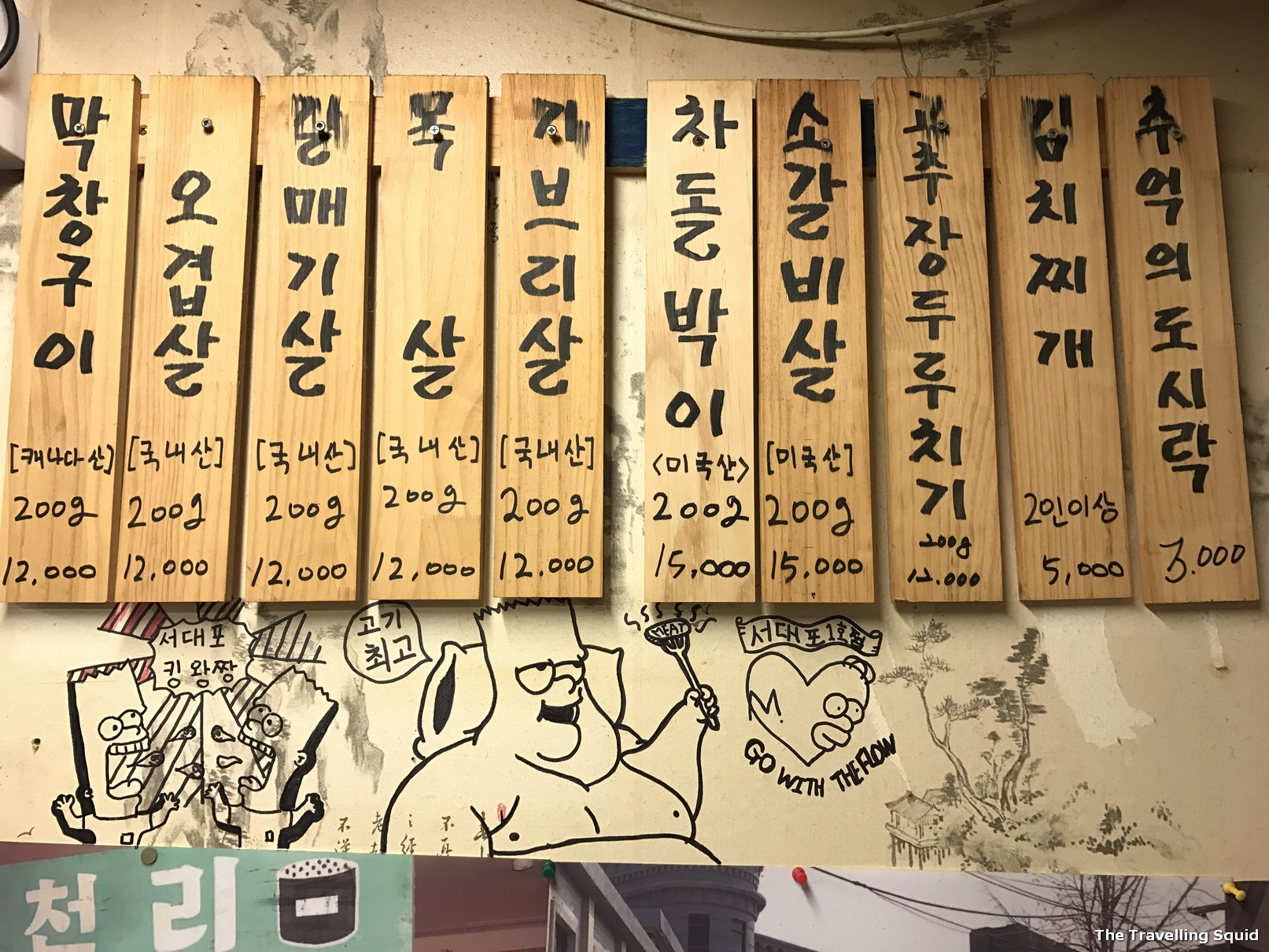 To be honest, the Simpsons Korean BBQ restaurant in Ikseon-dong is a name invented by me. There is no restaurant with such a name in Ikseong-dong, though if you have been to such a restaurant with Simpsons drawings, please drop a comment below. It was our last dinner place in Seoul, and I failed to get the restaurant's name. Reason being, I neglected to take a photo of the facade before entering as I was too hungry, and it was too cold when we left. I've called it the Simpsons Korean BBQ restaurant in Ikseon-dong as the drawings on the wall were really cute. It would have been nice to know what these Korean characters by the side actually meant.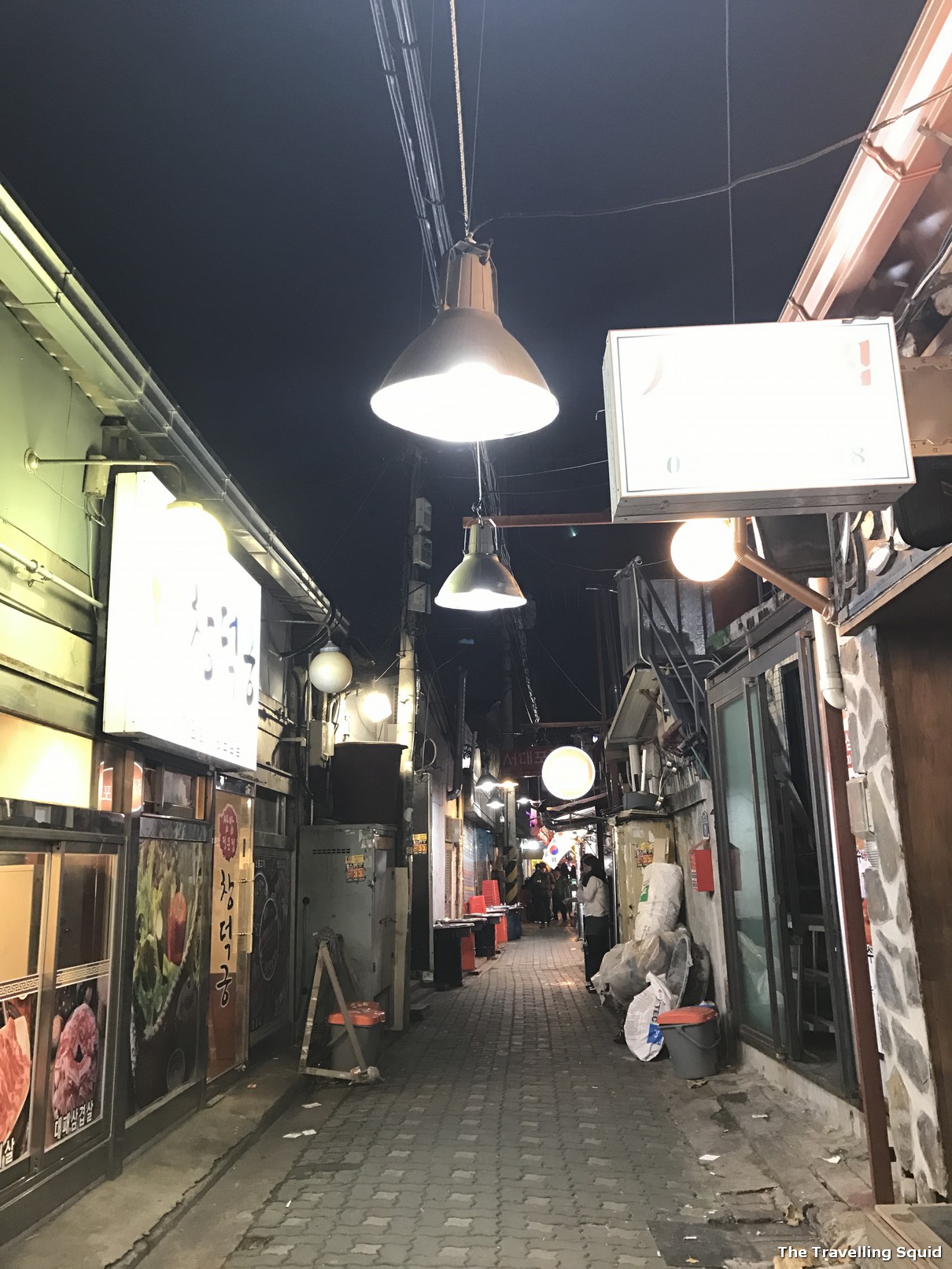 The restaurant had an air of authenticity, and made you feel like you were at a friend's place. I did not have to worry about one's coat smelling of food, as I bundled it up and stuffed it in my backpack. As I was about to sit down, the lady then asked me to stand up, and removed the seat cover. Alas, it was a storage compartment for bags.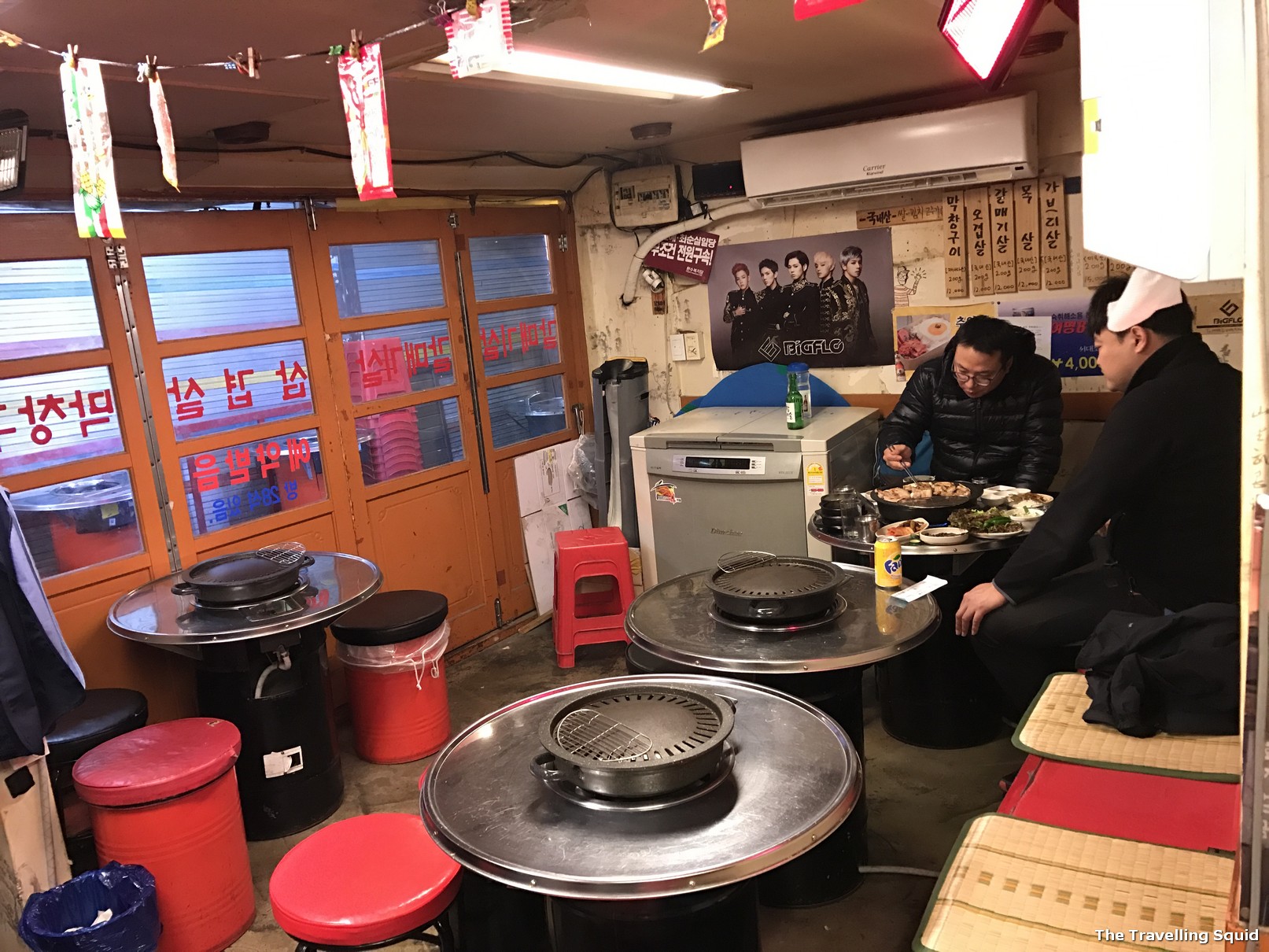 The Ambience
I like the fact that this was a traditional restaurant, with the wooden boards as the menu. My favourite was the drawing on the wall – of a Bart Simpson guzzling what seems to be some soju. Couldn't resist modelling after him.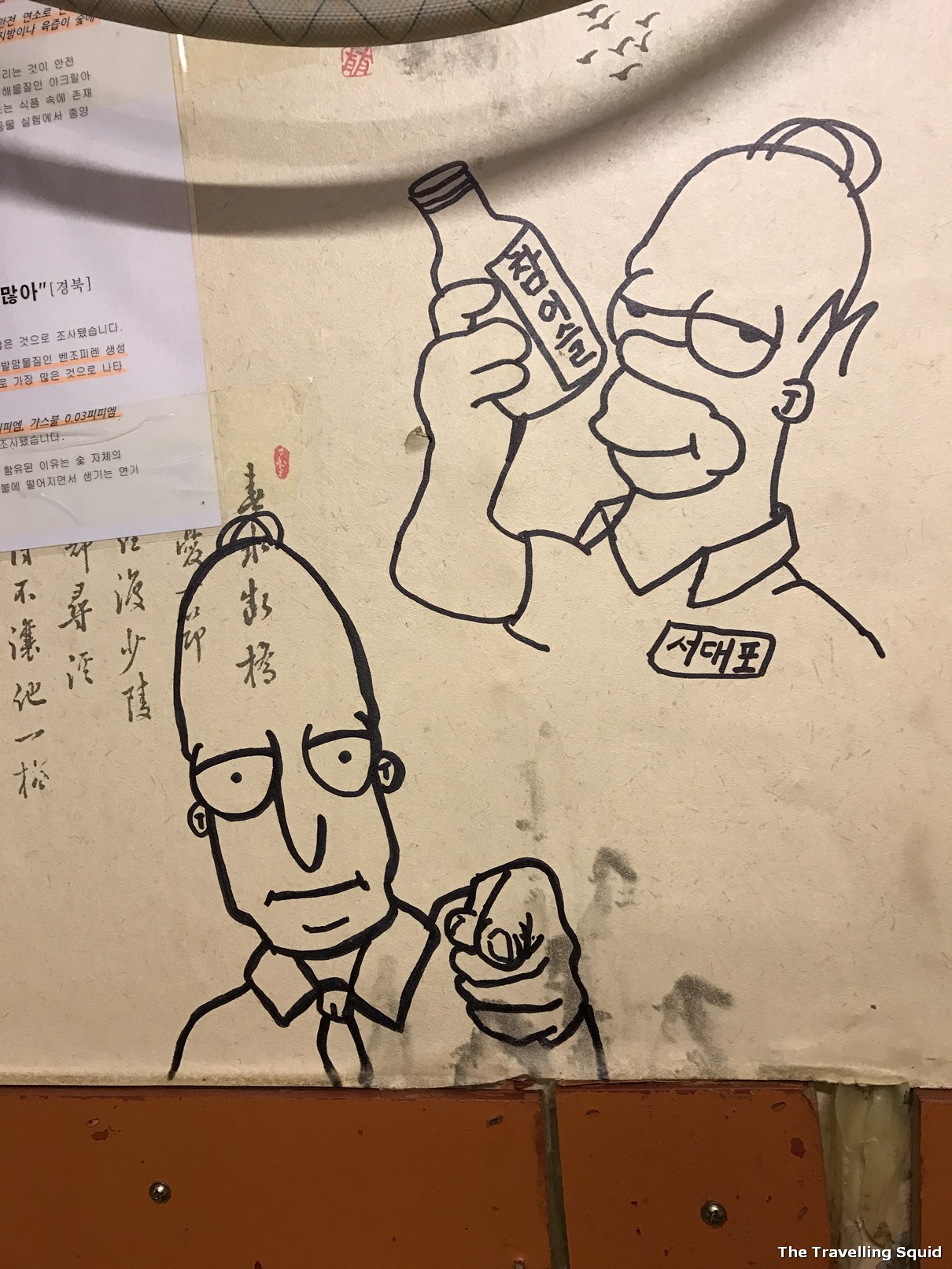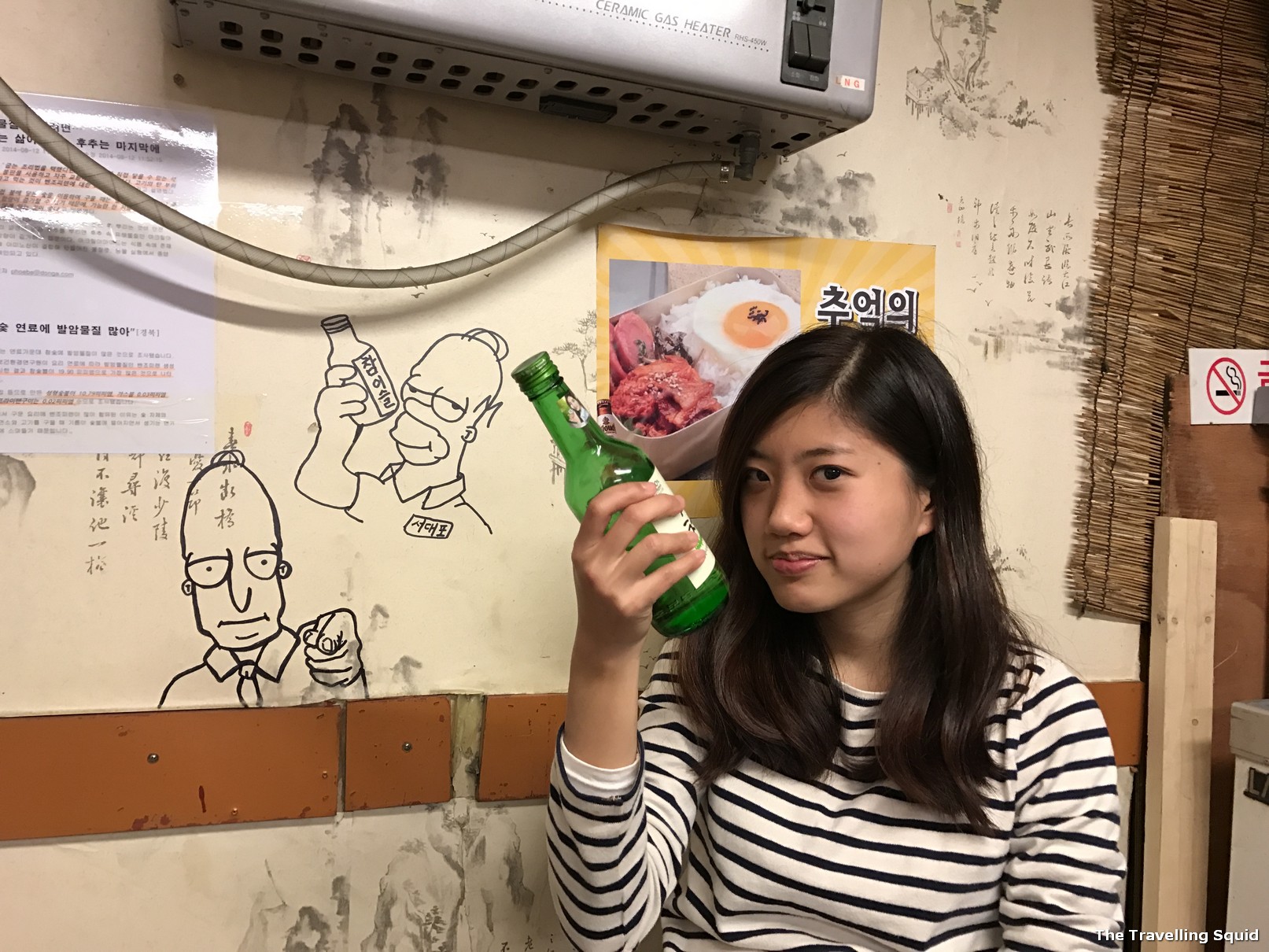 I also like the menu written on traditional boards, with pictures of olden day Korea just right below.
The Sides
We arrived at about 10pm, and by then, the dinner crowd had thinned out.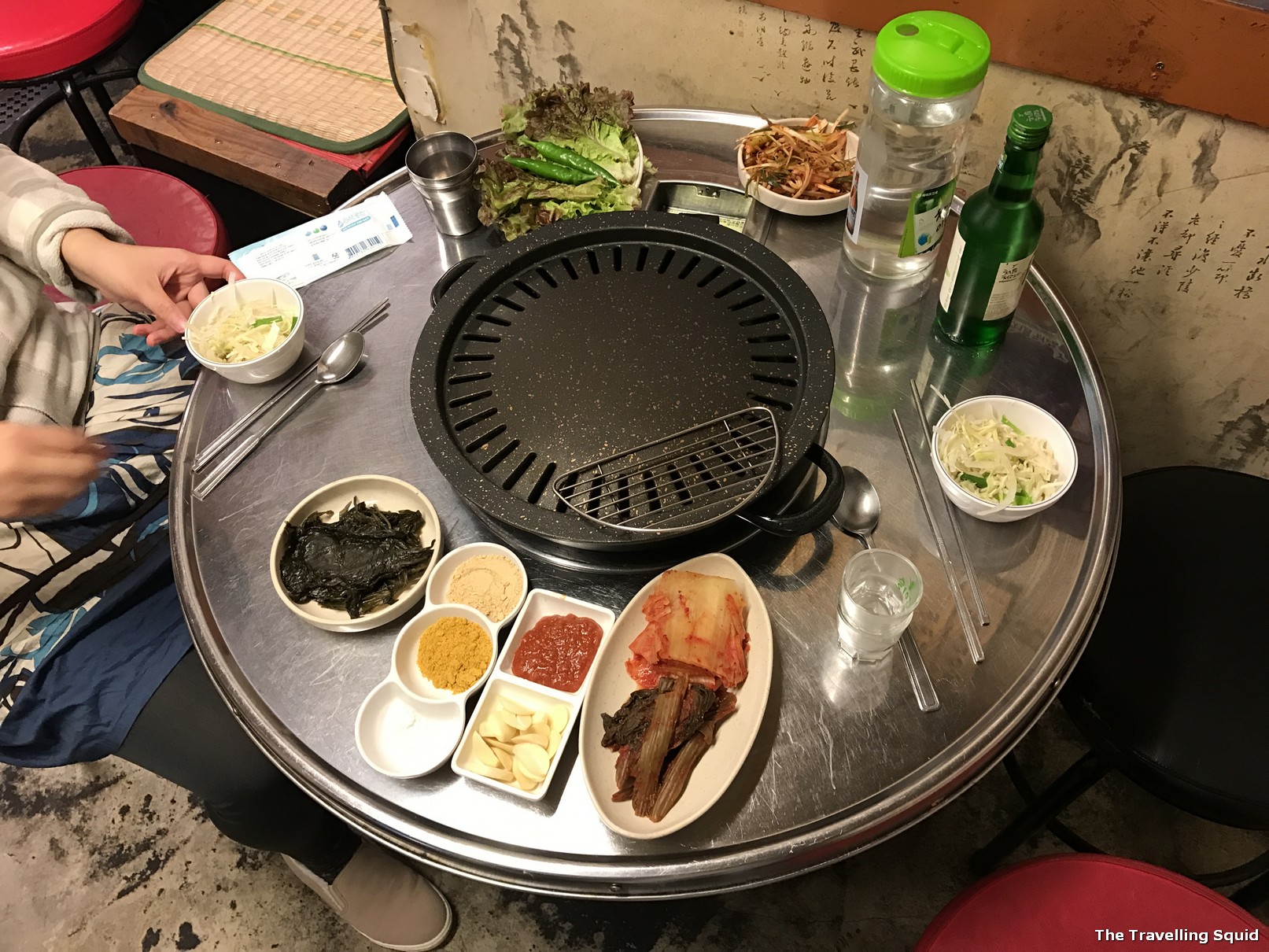 I like the sides at this restaurant. Granted there were still some strange vegetables marinated in kimchi sauce with strong-tasting flavours, but the steam egg was very good. I was a tad disappointed they did not have a perilla leaf to wrap the meat, but the lettuce was fresh and good.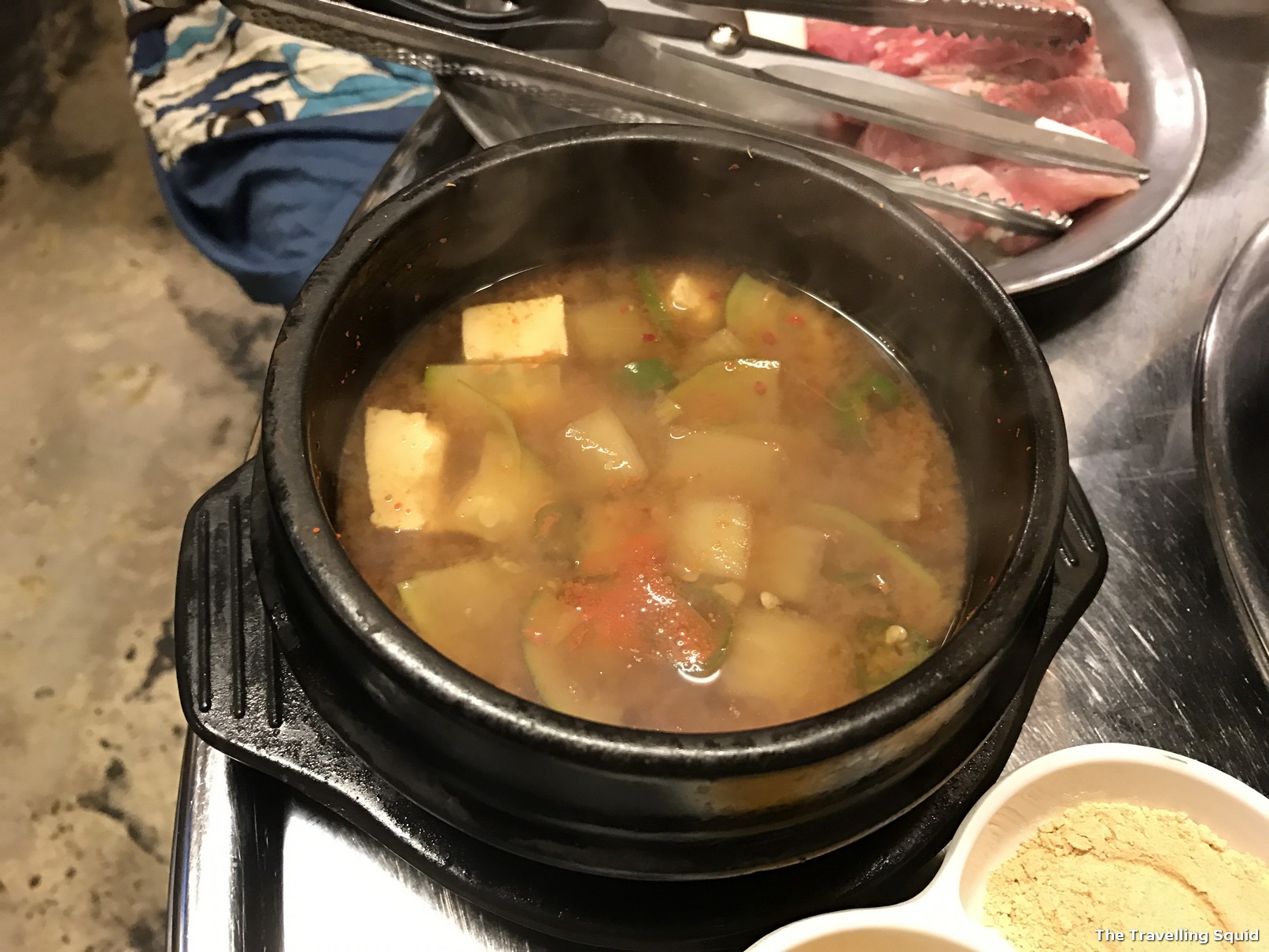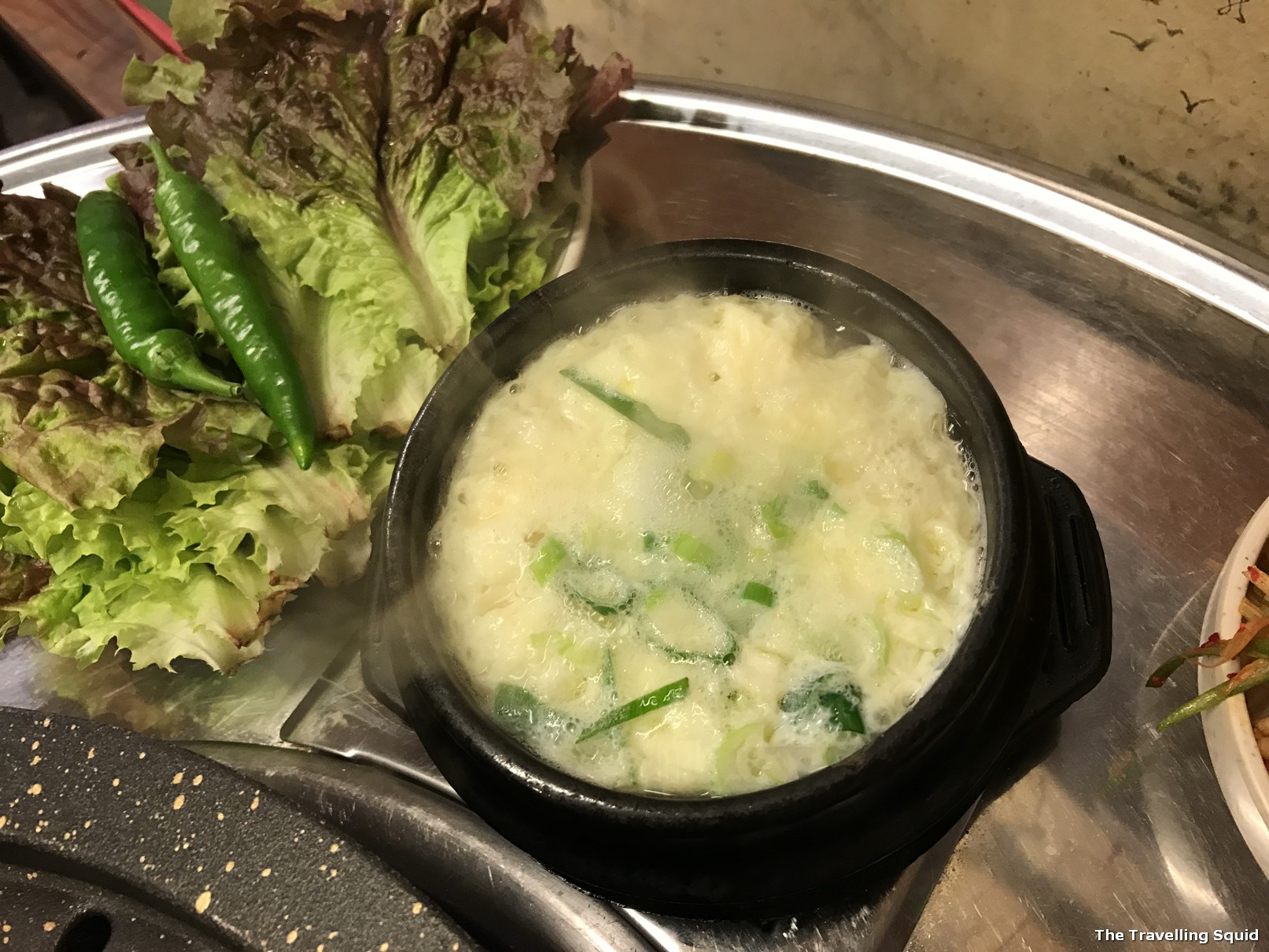 The meat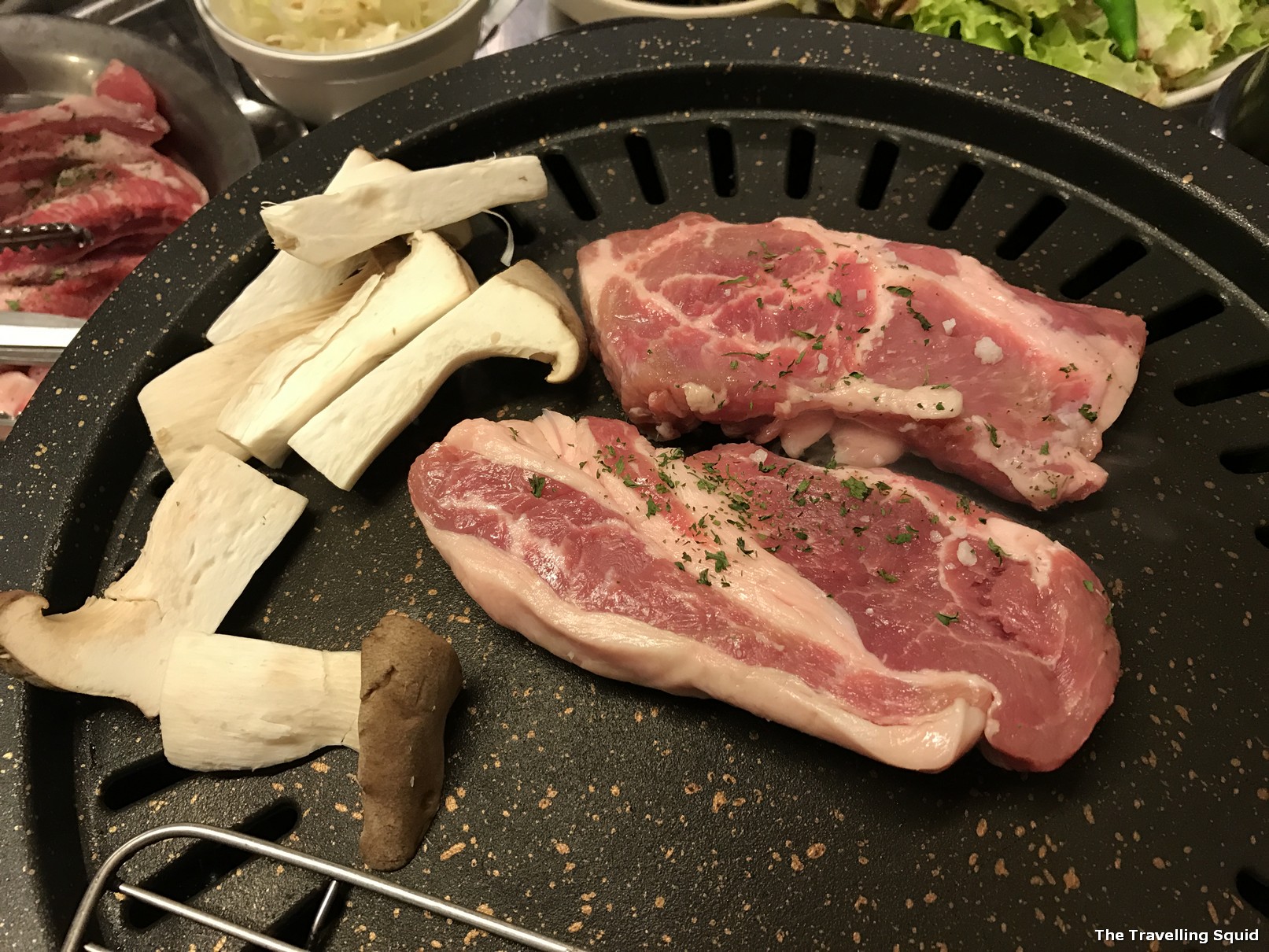 To be honest I couldn't remember much about the taste, apart from the fact that it was quite tasty and went well with soju. The addition of mushrooms was quite a nice touch.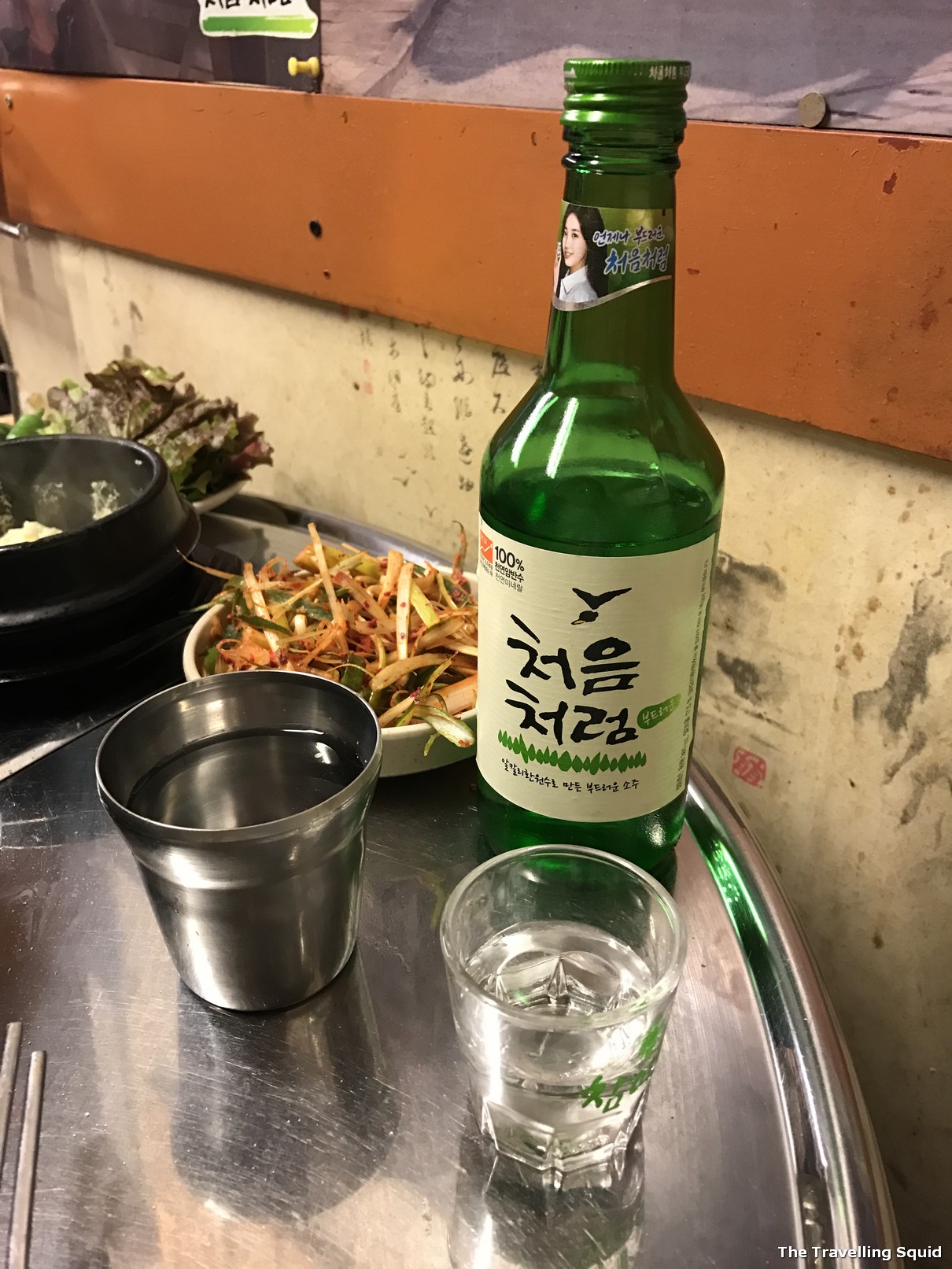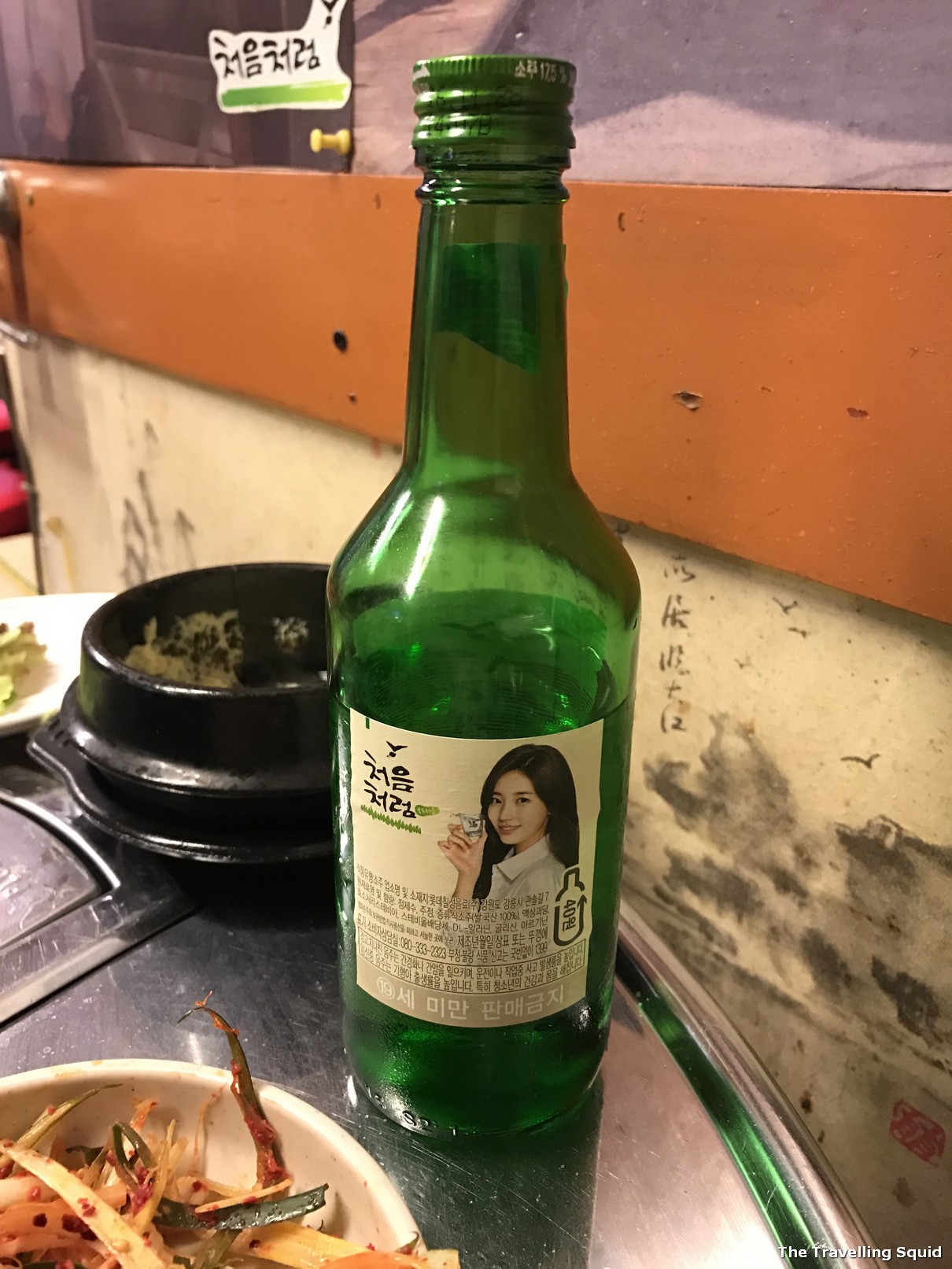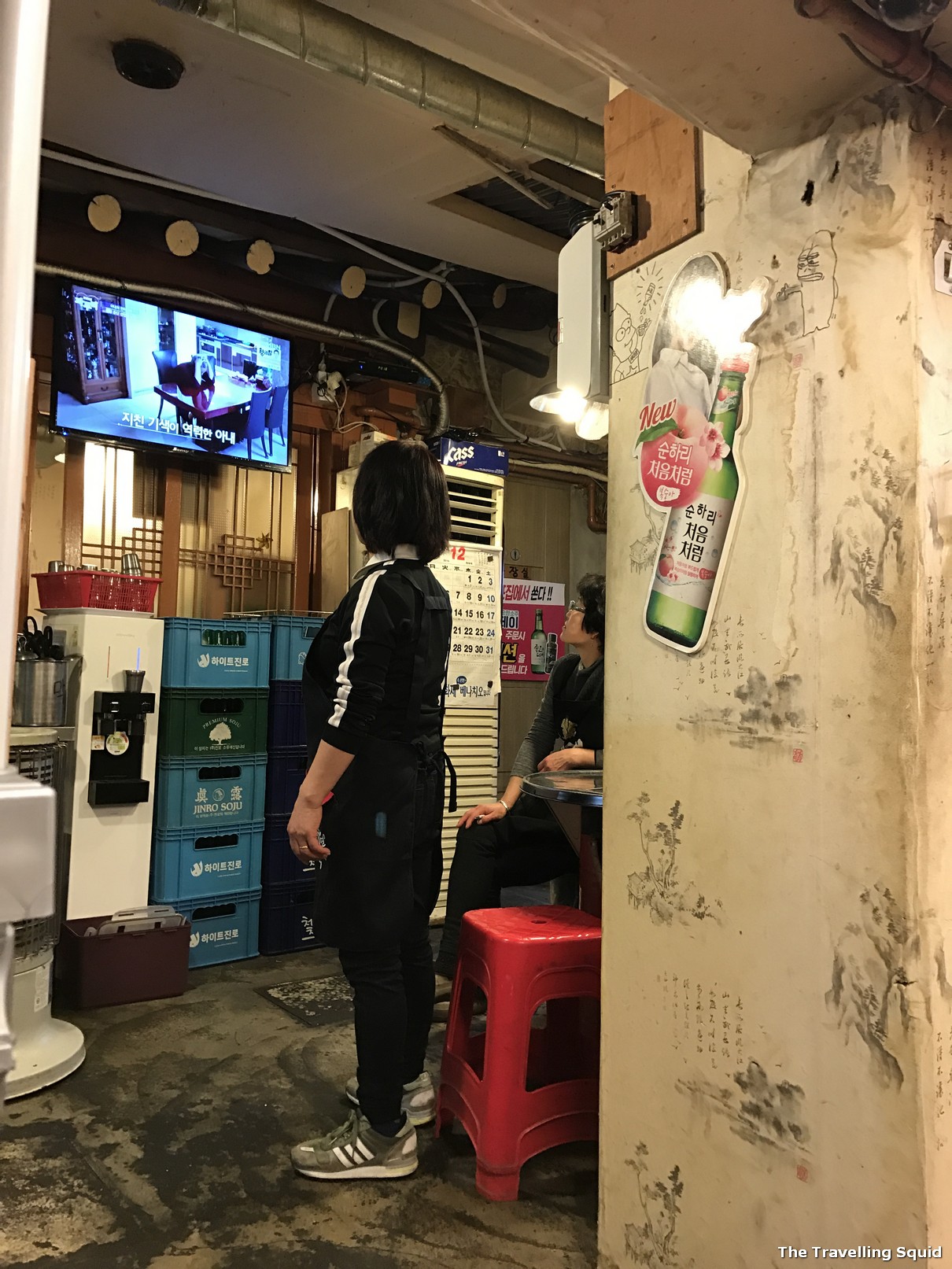 It was quite a cute story – the Korean aunties who were supposed to help us with the cooking ended up being enthralled with the Korean drama which was showing on the huge LCD screen. We were left to our own wits in the end. Nothing got burnt, Friend H was a decent cook – and I suppose so was I.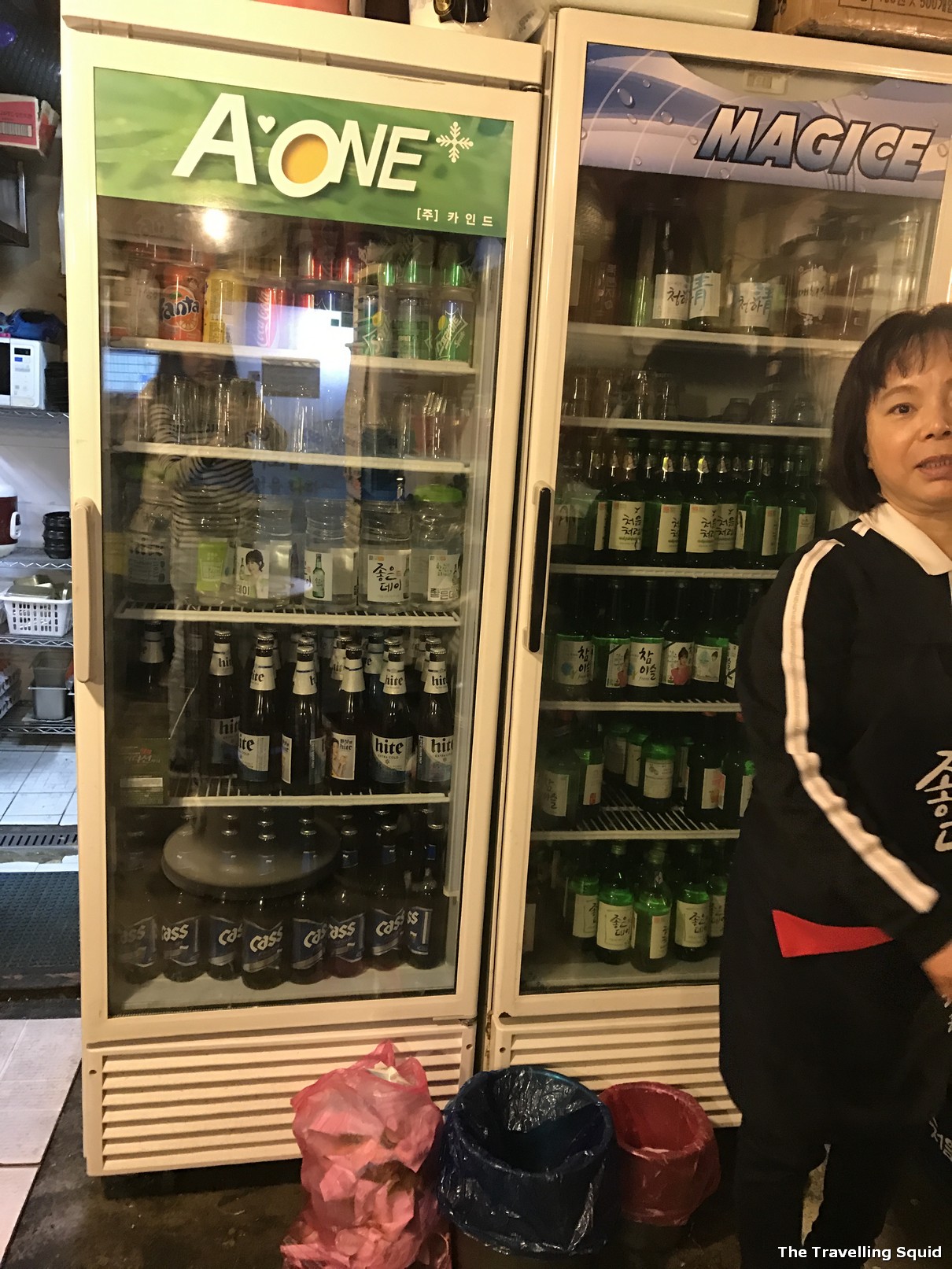 The Travelling Squid's Take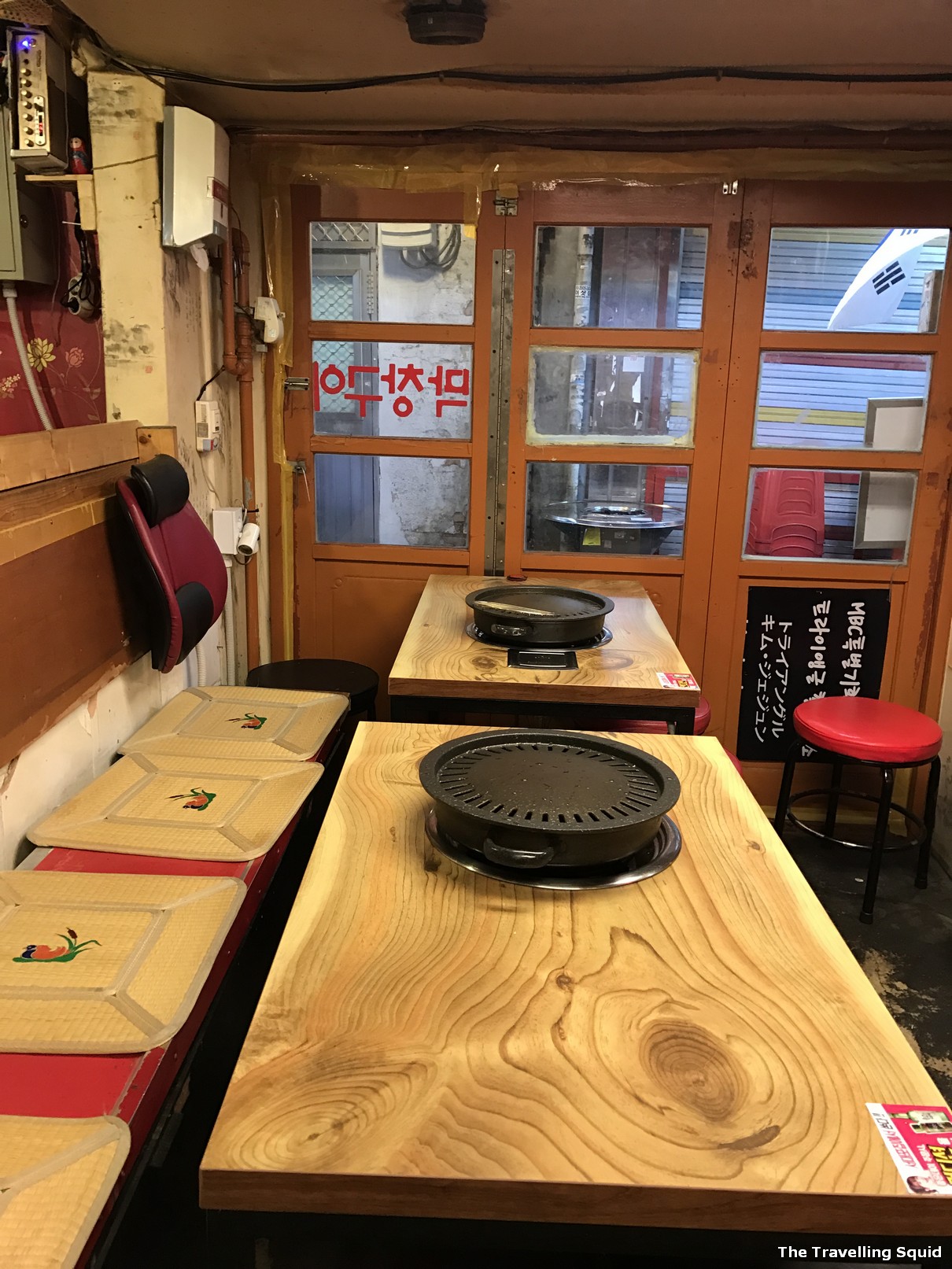 I'm quite disappointed that I never found out the actual name of this Korean restaurant. I mostly liked it for its homey, authentic vibe, and bits of furnishing – like that of a car seat back, placed along the row of seats in the restaurant. There's all sorts of cute little touches, like the drawings and the calendar that make me want to return to that place again.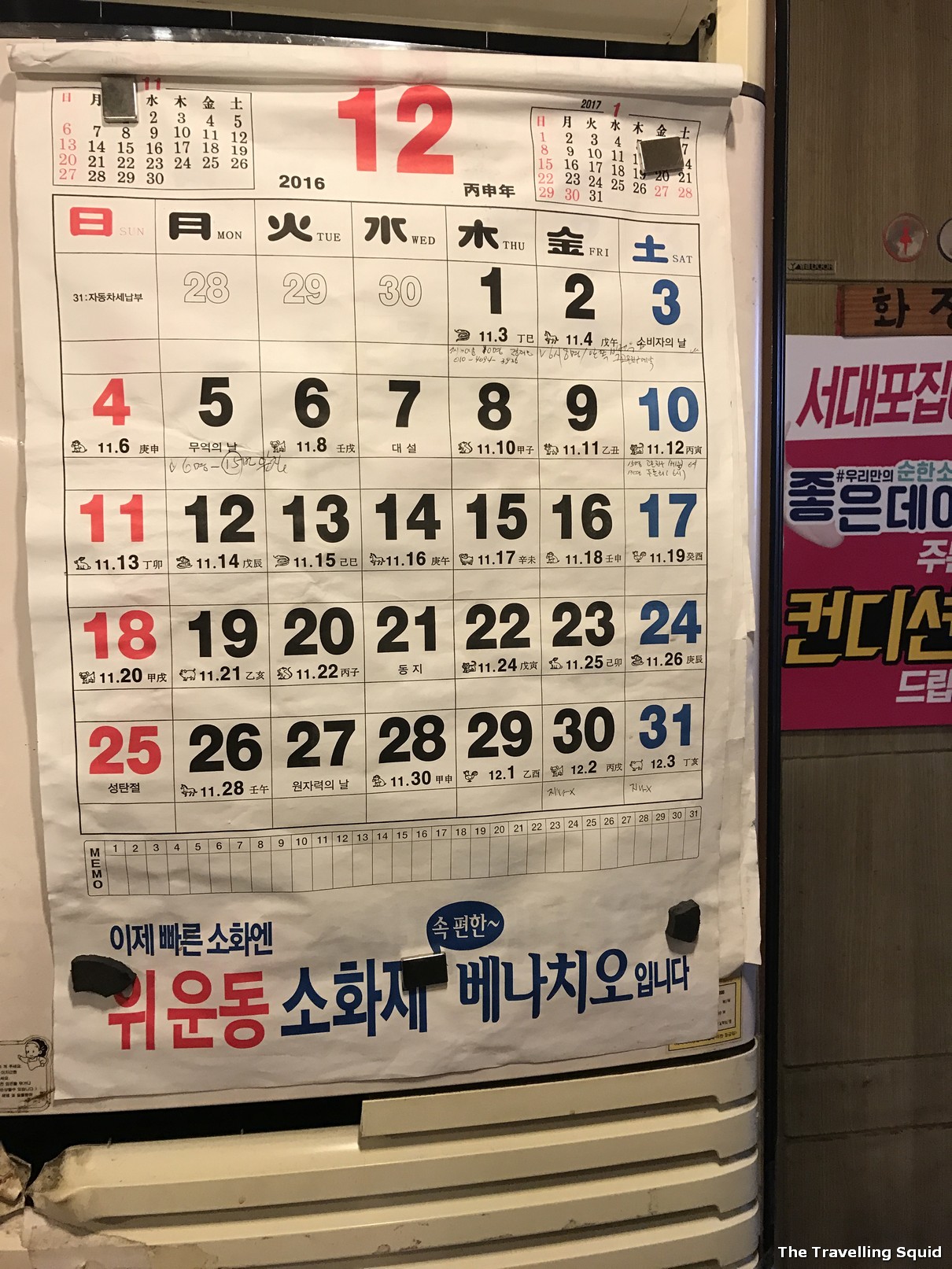 * * *
Simpsons Korean BBQ restaurant in Ikseon-dong
Address: 종로구 익선동 (Ikseon-dong, Jongno-gu) [I think it's about the street number is about from 160 to 120 Ikseon-dong]
There's a row of BBQ shops along the way –  this has brown doors and was quite busy when we visited the last time.
If you ever find yourself in a Korean BBQ restaurant like this, please take a picture and drop a comment in the post below.