Review: Stay at Citadines in Holborn London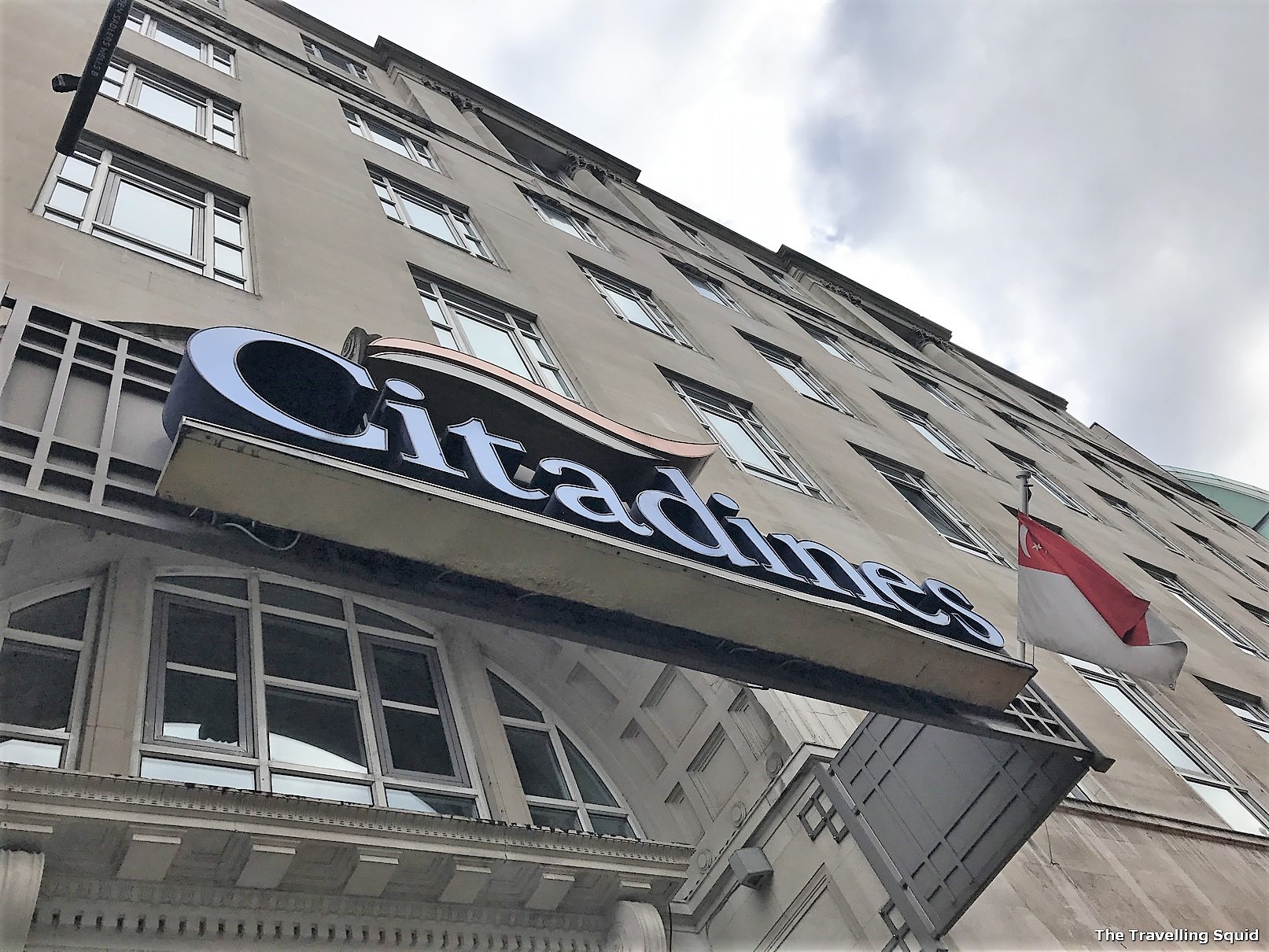 If you're visiting London for more than two days, I'll recommend that you stay at Citadines in Holborn London due to its central location, affordable rates and spacious rooms. It's also part of a chain linked to a Singapore company, Capitaland – so to me it's akin to supporting local : )
Location
Citadines is located in Holborn which is part of Central London. It is an eight minute walk from the Tube station, Holborn. I recalled arriving late at night, and was super tired after a 13 hour flight. Most of the shops were closed, but there's a pub nearby if you need food and an ale to lighten your spirits.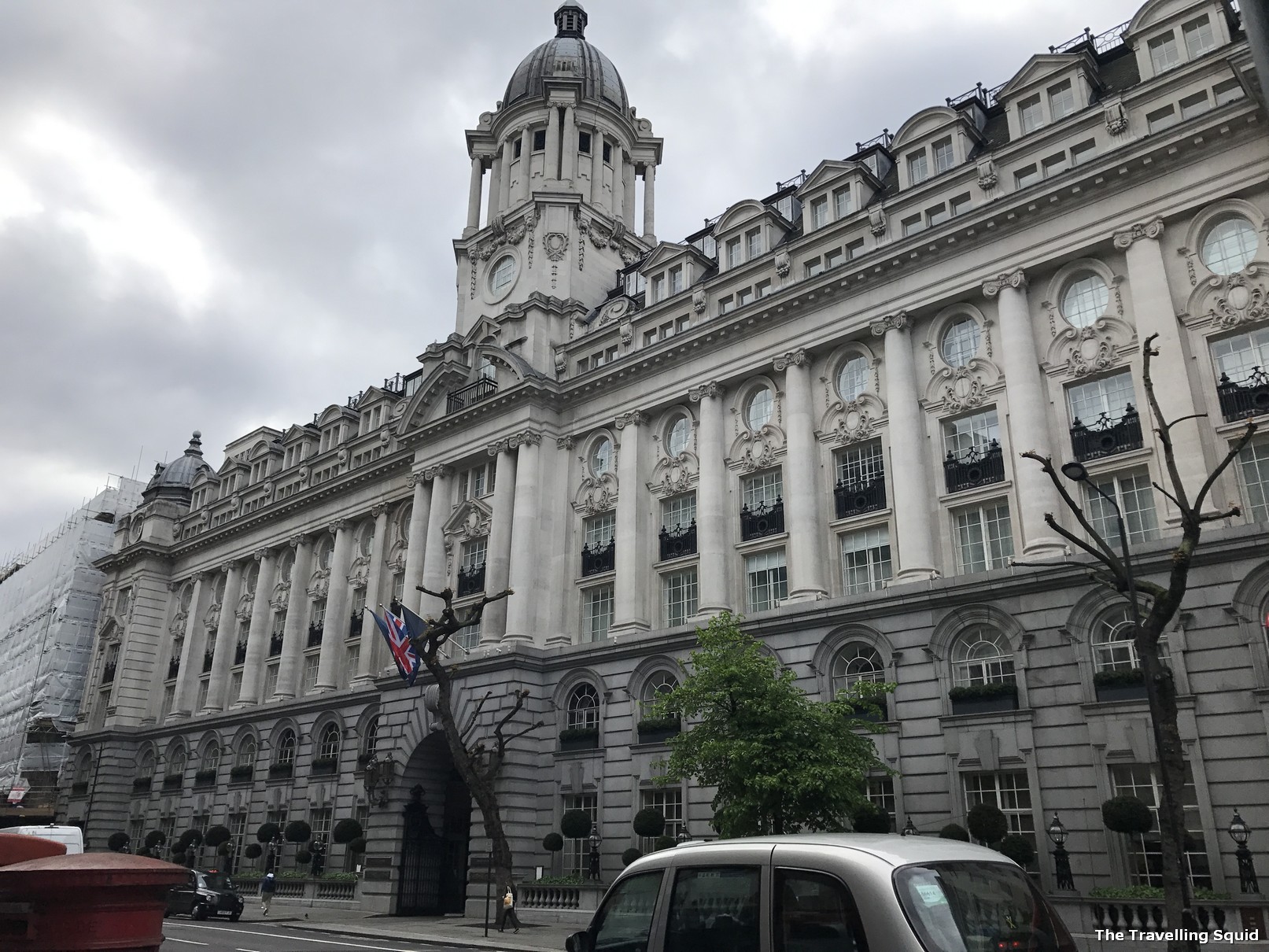 Holbourn is a great location to stay in.  It's a 10 min subway to Oxford Circus – where the main shopping street is. Covent Garden, which is home to several good restaurants is within walking distance. There is also EAT and Pret A Manger if you are looking for a quick bite for breakfast. There's a supermarket – Sainsbury's should you wish to stock up on milk and fruits.
We arrived on a bank holiday and the place was very quiet. But on a normal work day, it's bustling with office workers, grabbing lunch, in the midst of commuting. There's also a middle-aged gentleman selling strawberries, which sounds really sexy in a British accent. I can't explain it. S and I agreed that it could be a case of a 'colonial hangover'. Do let me have your views if you meet that gentleman.
Value
We stayed at Citadines in London for 4 nights. It worked out to about SGD213/ USD155 for one night, which is pretty reasonable given its location in Central London. That said we booked the room three months in advance, hence the good rate. When I did a quick search on Tripadvisor for Citadines' rates 3 weeks in advance, it costs SGD300 or more.
Room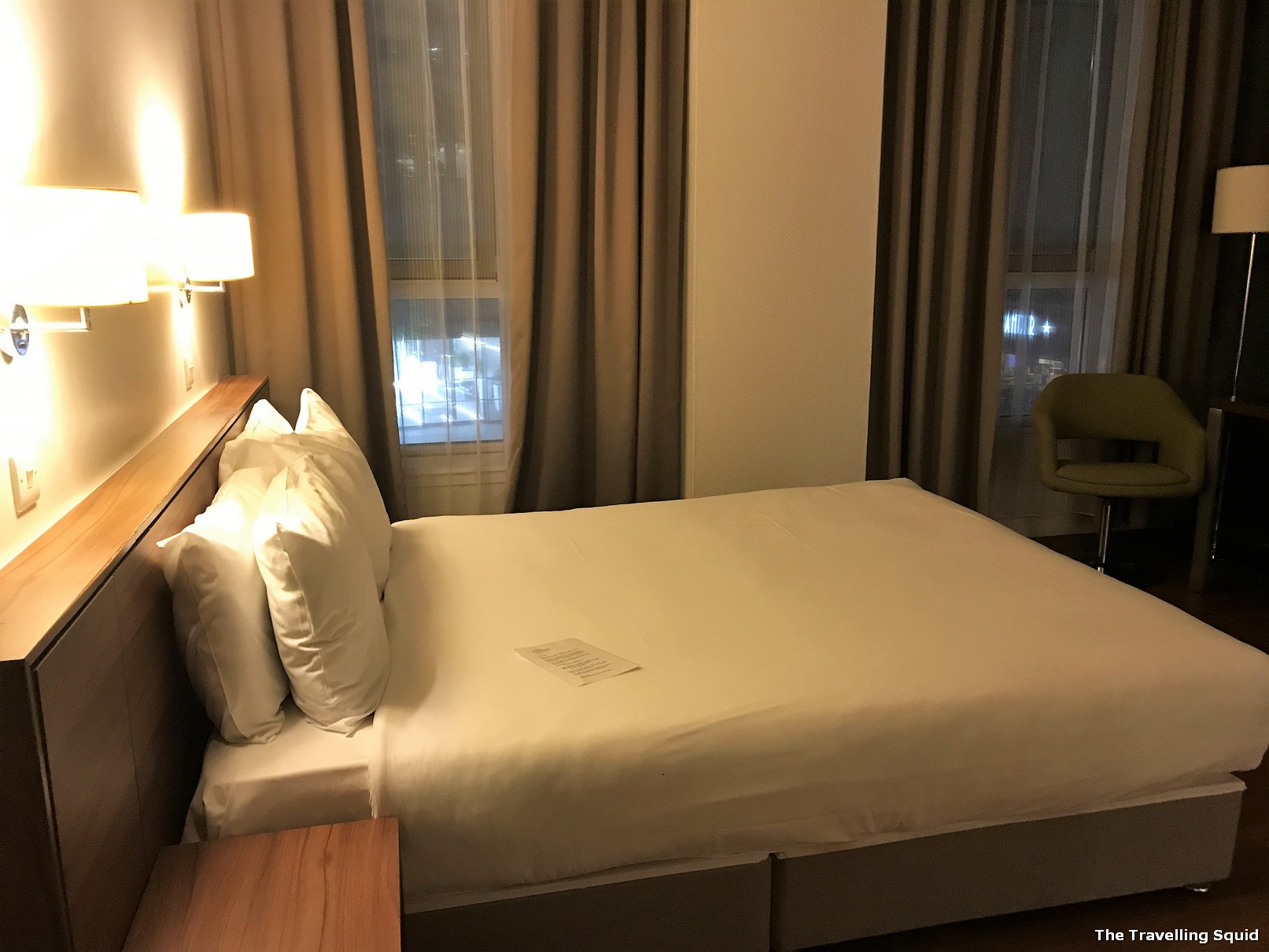 The room was very spacious, and given that we have stayed in it for four days, it was great. I was very pleased with the large fridge and wet pantry. That allowed me to wash fruits and fill the kettle, while S was in the bathroom. The bed was very comfy. I liked it how there was sufficient space for me to walk around to try my new Timberland boots. I took the space for granted, and only realised that space was a luxury on the last night of our trip, where we stayed in another hotel in West London.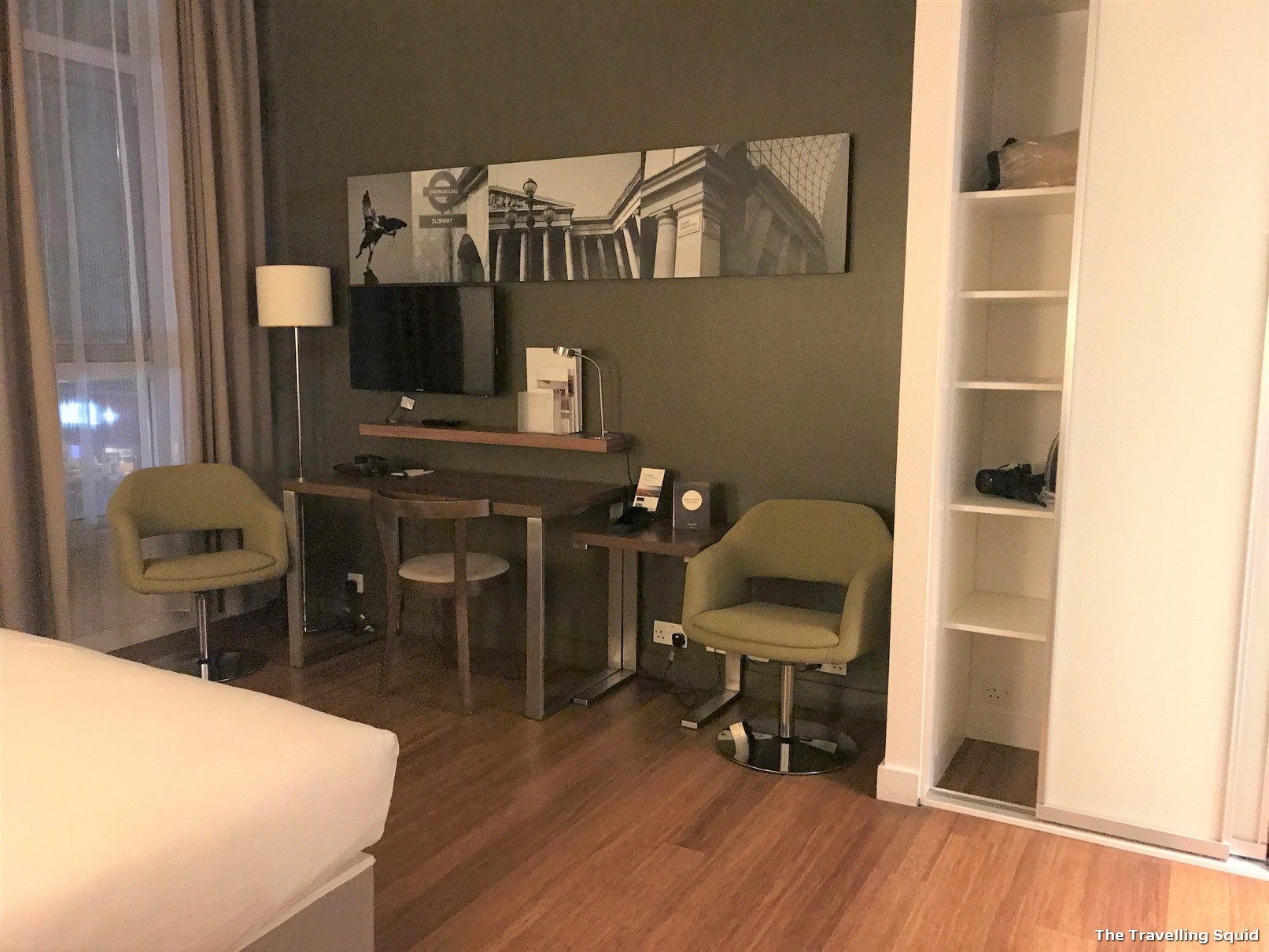 Bathroom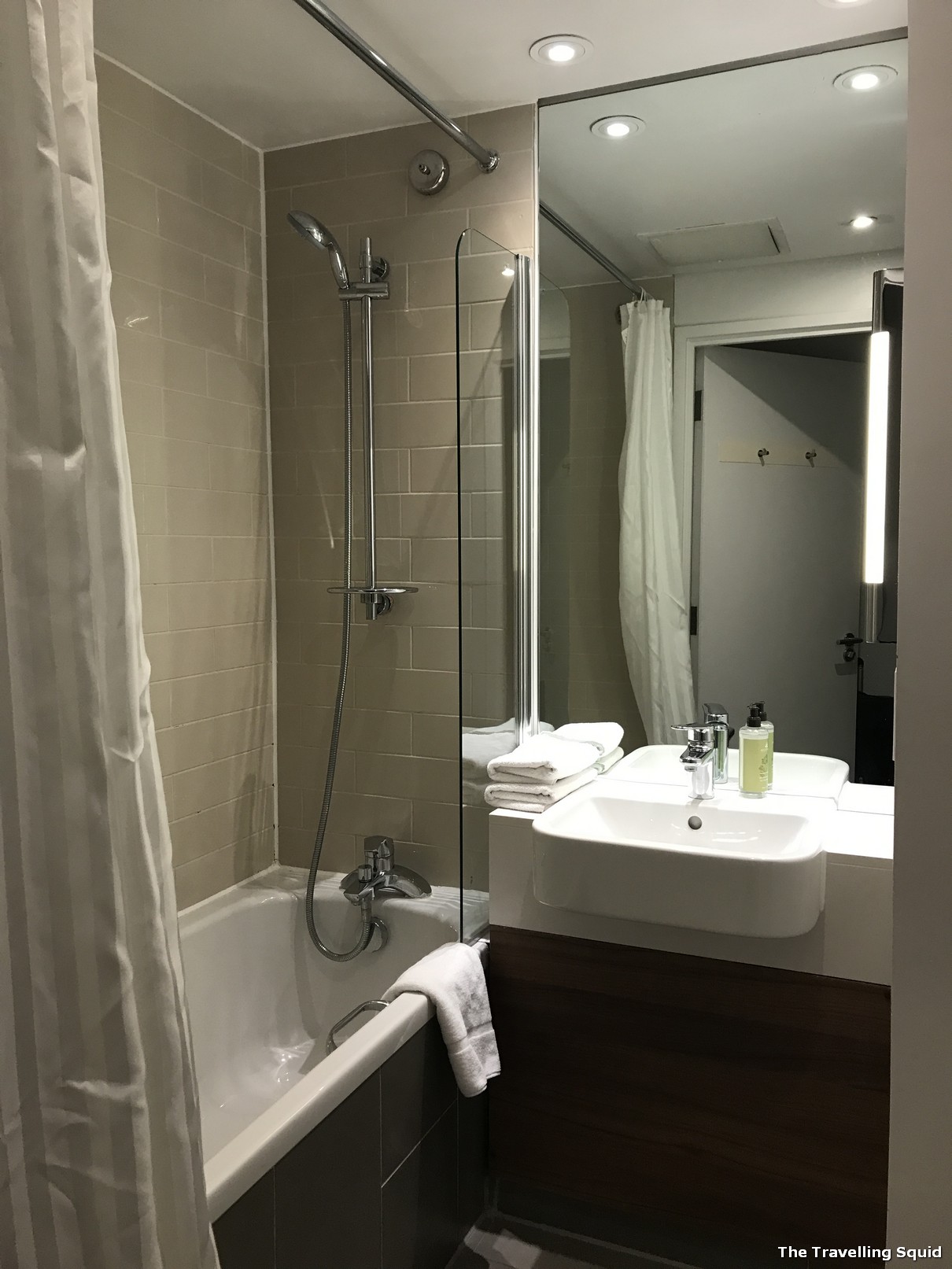 The bathroom came with a heated rack for towels, which is great. (I learnt that this is the norm for most hotels in UK). My main gripe was the bathtub, as it took a while to drain. I didn't like it that there was a shower curtain by the side, and the wind would blow the curtain in when you take a hot shower. (I learnt this could be overcomed by sticking the shower curtain to the side of the wet bath tub.) I have a personal preference to have a shower cubicle which is cleaner, and one does not run a risk by slipping and falling from the tub.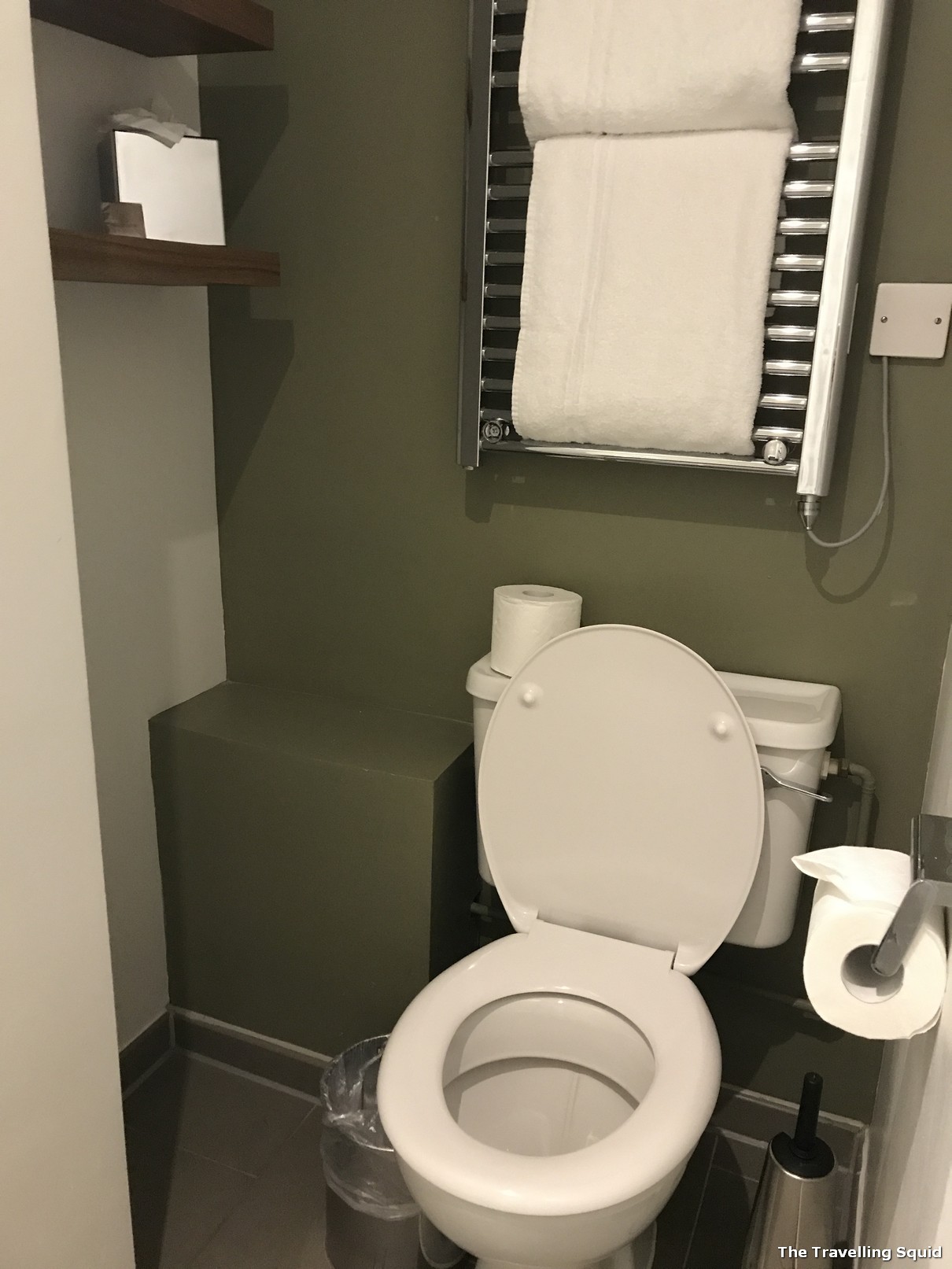 Room Service
The room does not come with room service. You have to pay an additional 11 pounds for room service. S and I did not get room service as it was not necessary, given that we were there for just four days and the room was not too dirty. Should you have food waste, you can dispose them at a chute located at each floor.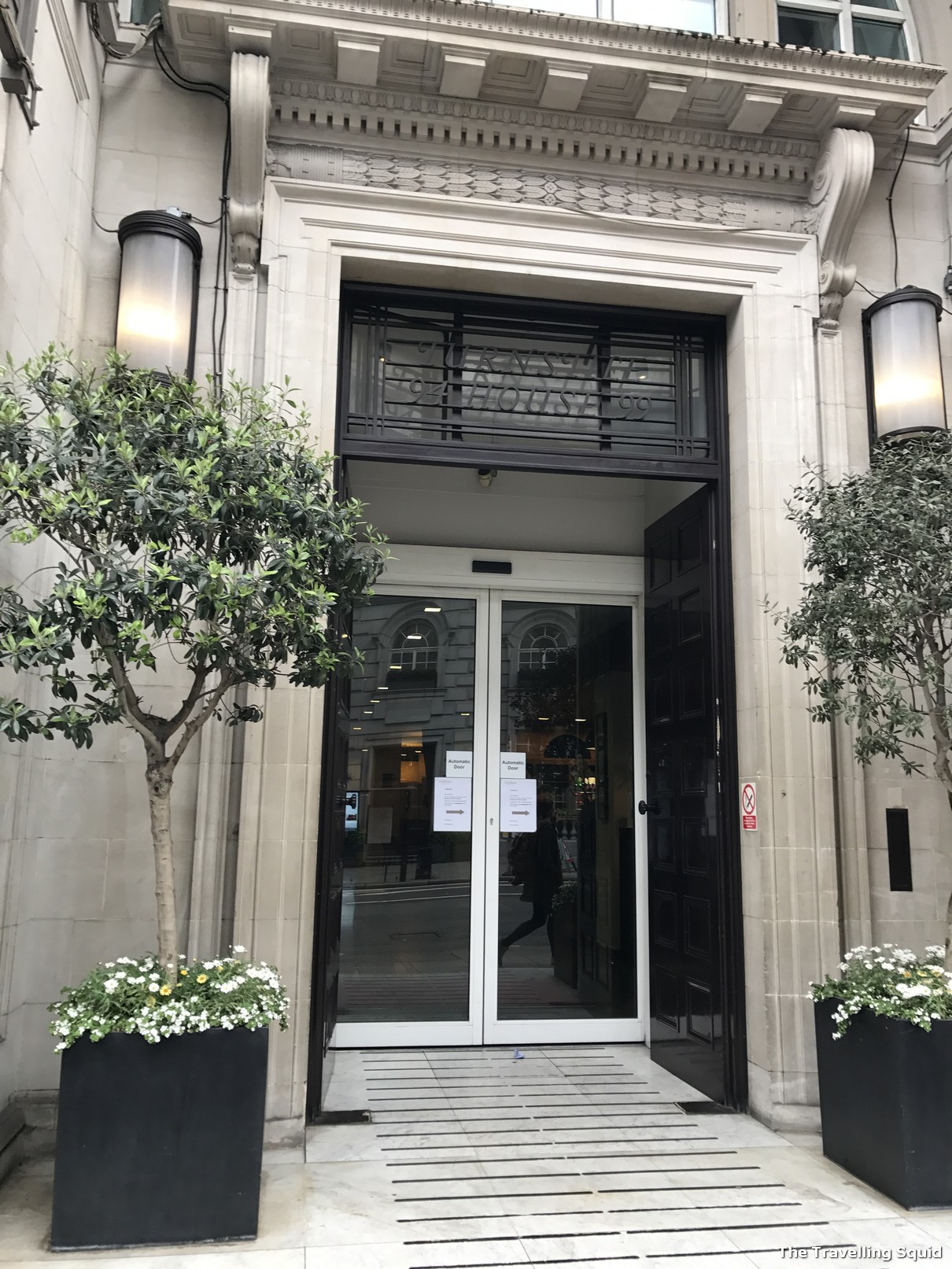 The Travelling Squid's Take
We stated at Hotel Xenia at Earl's Court in West London on the last day of our trip, so I have a point of reference. Both hotels set us back by about the same price, though Hotel Xenia was much smaller and the location, less accessible that Citadines. The plus is that Hotel Xenia comes with room service included, and L'occitane toiletries : )
We really liked Citadines for the big, spacious room. The added wet pantry was great, and there was plenty of space for us to move around. It was great because we were staying there for four nights. While there wasn't room service, it wasn't much of an issue as we are pretty clean folks (who didn't mind a slightly messy room).
I'll write about our experience at Hotel Xenia in a separate post. Have you stayed at Citadines? Drop a comment in the box below.