Visit Kaffeine for good coffee in Fitzrovia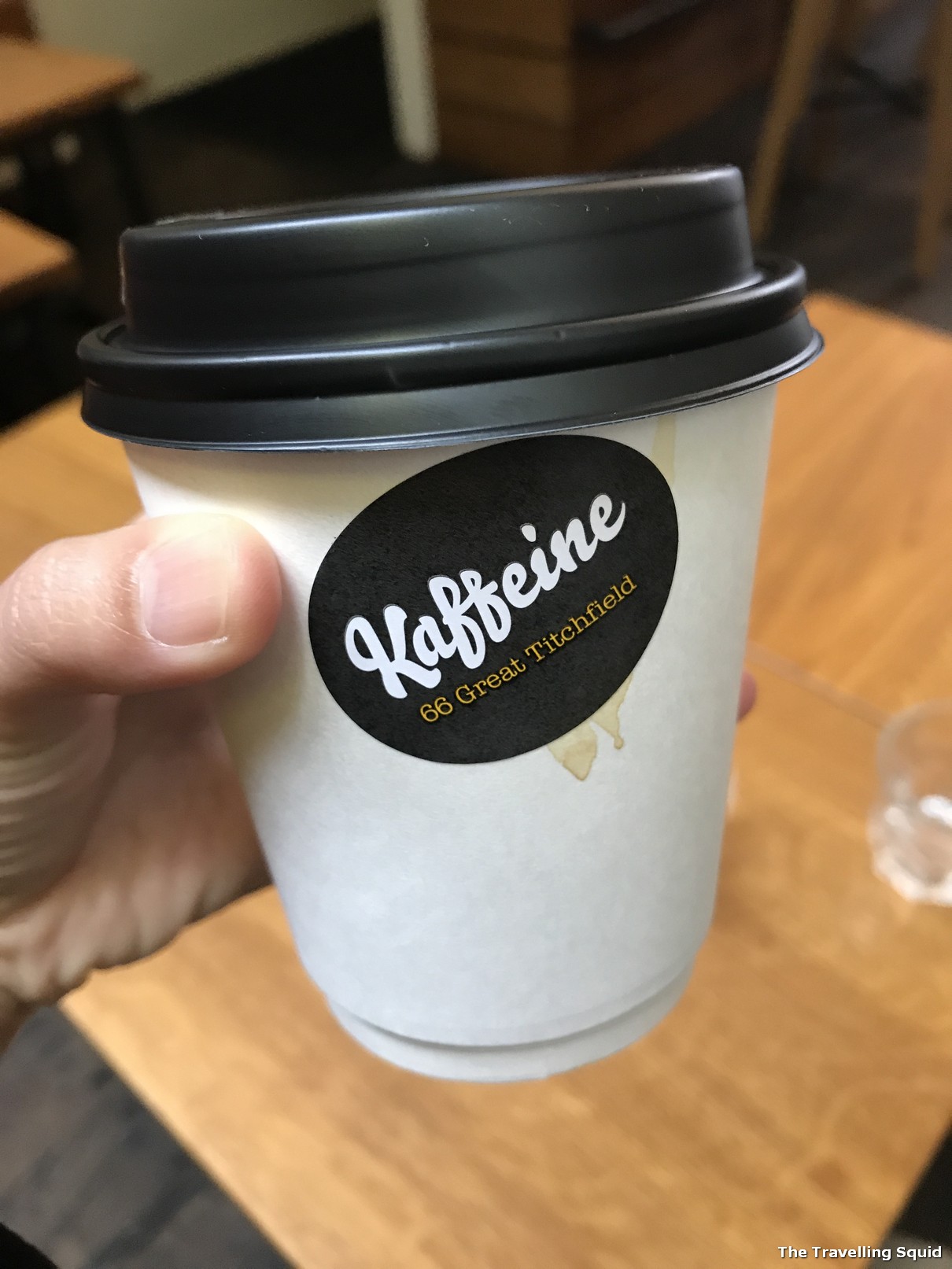 If you're in Central London looking for some breakfast, do visit Kaffeine for good coffee in Fitzrovia. It also makes a place to grab a quick breakfast. The pastries on sale looked really delicious.
Kaffeine was the first coffee shop we visited in London. We stopped by Kaffeine for a quick perk-me-up of coffee before breakfast. We were waiting Latana Cafe to open. It typically opens at 8am every morning, but the opening hours were pushed back due to the bank holiday. It was a short 10 min walk away.
The Coffee
I had a latte. The coffee was mildly acidic, and there was a good balance between milk and coffee. A long black would have been interesting.
I wished I had more pictures of the Kaffeine. It was just so packed, but I recall the surrounding apartments looking like a scene from Sherlock. Red brick walls, white-framed windows with flowers outside.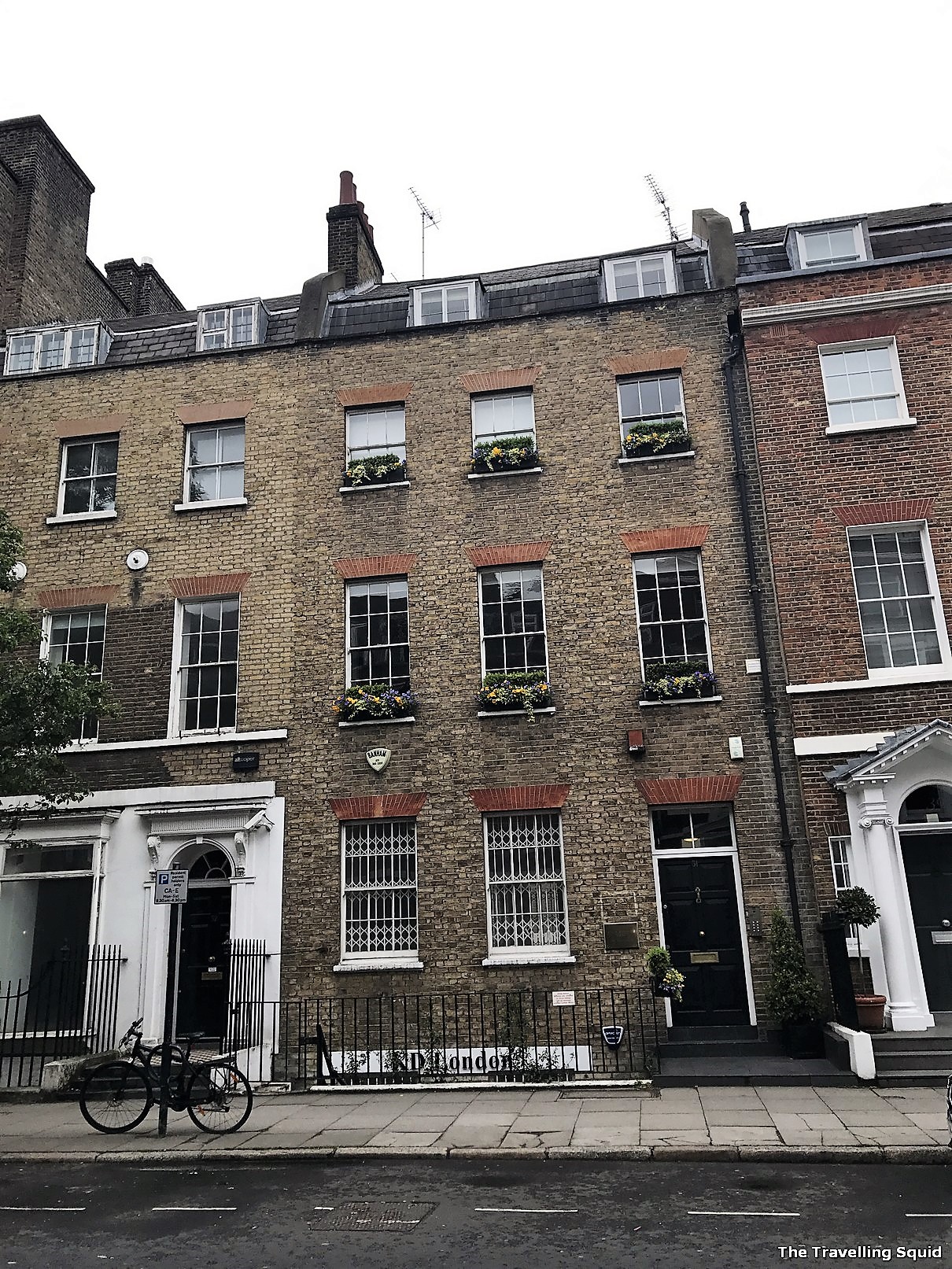 About Fitzrovia
Should you be interested, Wikipedia has a comprehensive write-up on Fitzrovia.
Fitzrovia is a district in central London, near London's West End lying partly in the City of Westminster (in the west), and partly in the London Borough of Camden (in the east). It is characterised by its mixed-use of residential, business, retail, education and healthcare. The historically bohemian area was once home to such writers as George Bernard Shaw, who was rated 2nd to Shakespeare in the world of English dramatist.

Although often described as upmarket and home to some celebrities, like much of inner London, Fitzrovia has wide disparities of wealth and contains a mix of affluent property owners as well as many private, council and housing association tenants. The neighbourhood is classified as above-averagely deprived, and parts of it have the worst living environment in the country according to a government report that ranked sub-wards by quality of housing, air quality and the number of road traffic accidents. In 2016 the Sunday Times named the district as the best place to live in London.
* * *
Visit Kaffeine for good coffee in Fitzrovia
Address: 66 Great Titchfield St, Fitzrovia, London W1W 7QJ, UK
Phone: +44 20 7580 6755
Menu: kaffeine.co.uk