Three reasons why St James Park in London is worth visiting
If it's your first time in London, visiting the Buckingham Palace seems absolutely essential, given its iconic reputation as one of the main sights and its significance in British history. It's really up to you if you wish to pay a £23.00 entrance fee to enter the palace. Yours truly clearly priortises having her ales and lagers over a visit to the palace, hence I am unable to tell you more on what goes on in the State Rooms. But there is a park near the palace which is very much worth spending time at, and here are three reasons why the St James Park in London is worth visiting.
1. St James Park is home to a number of significant memorials and monuments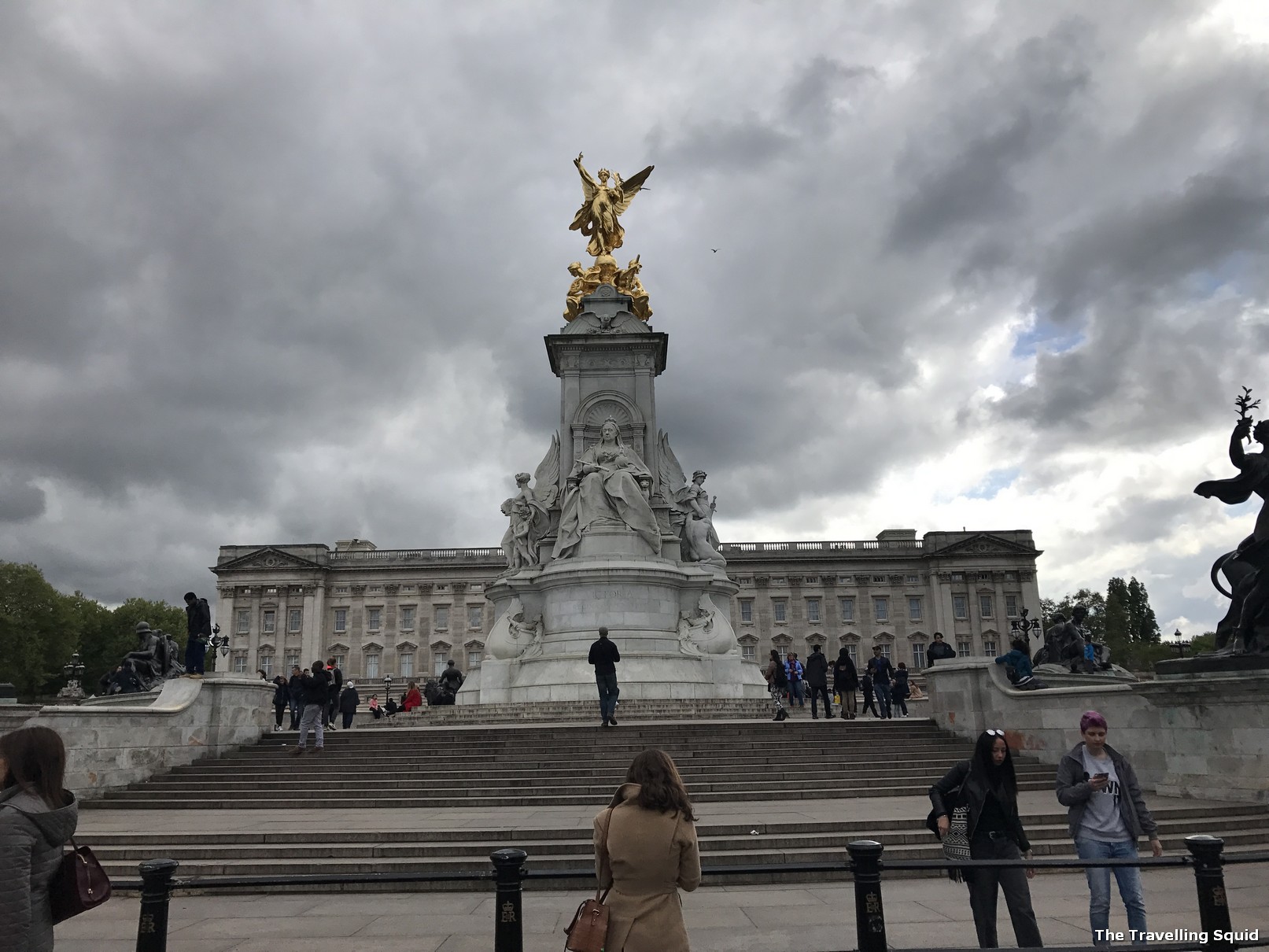 The Queen Victoria Memorial is probably the most memorable of all, as it stands guard at the front of the Buckingham Palace. According to the official website, the monument is 25 metres high and uses 2,300 tonnes of white Carrara marble. In addition to the statue of Victoria, there are statues representing courage, constancy, victory, charity, truth and motherhood.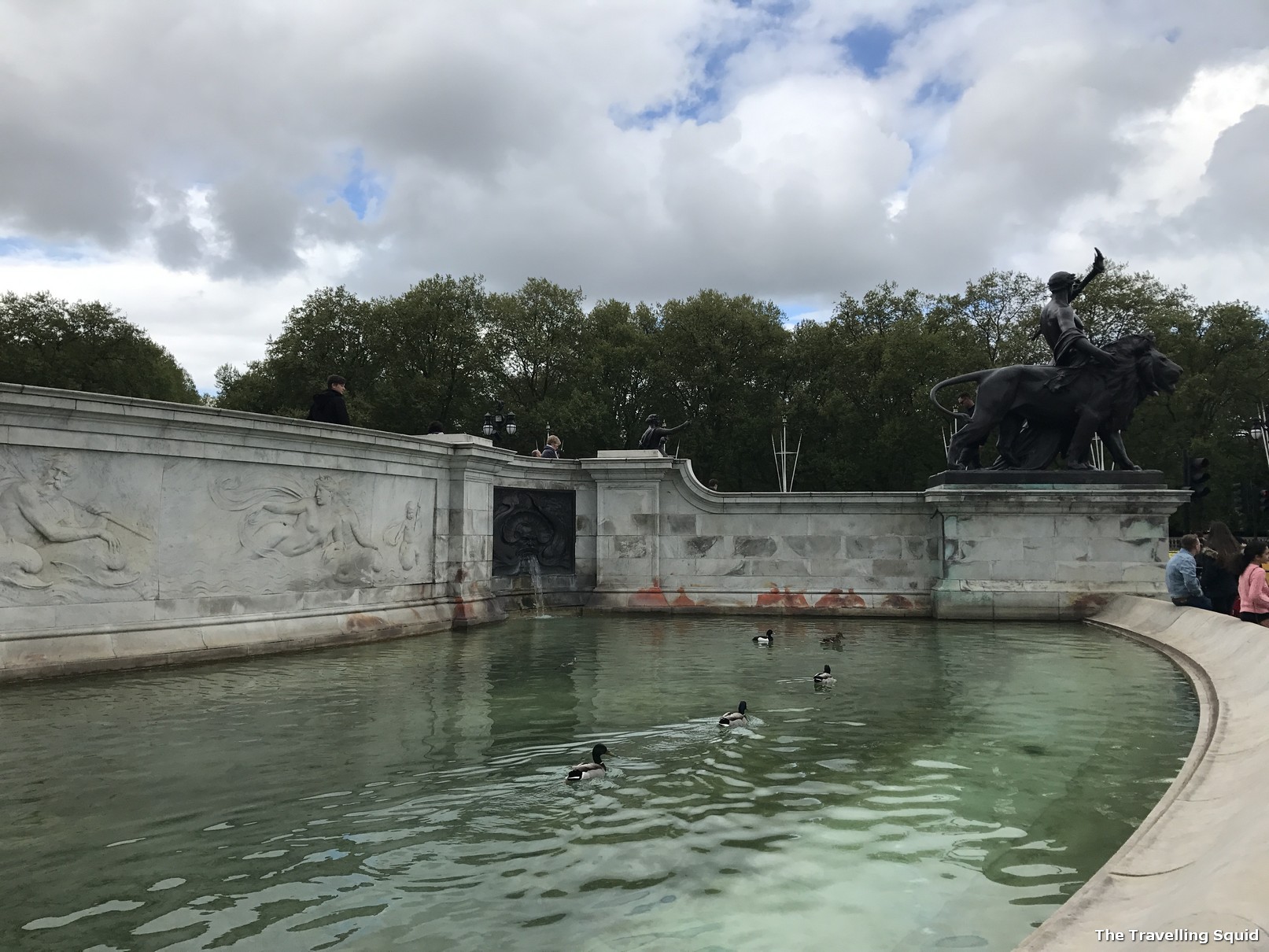 See if you can spot the Boy Statue and the Captain Cook statue. You'd also pass by the Admiralty Arch – which to me looks pretty grand and impressive. Just a trivial piece of information, the Arch was commissioned by King Edward VII to commemorate Queen Victoria's death, and was completed in 1912.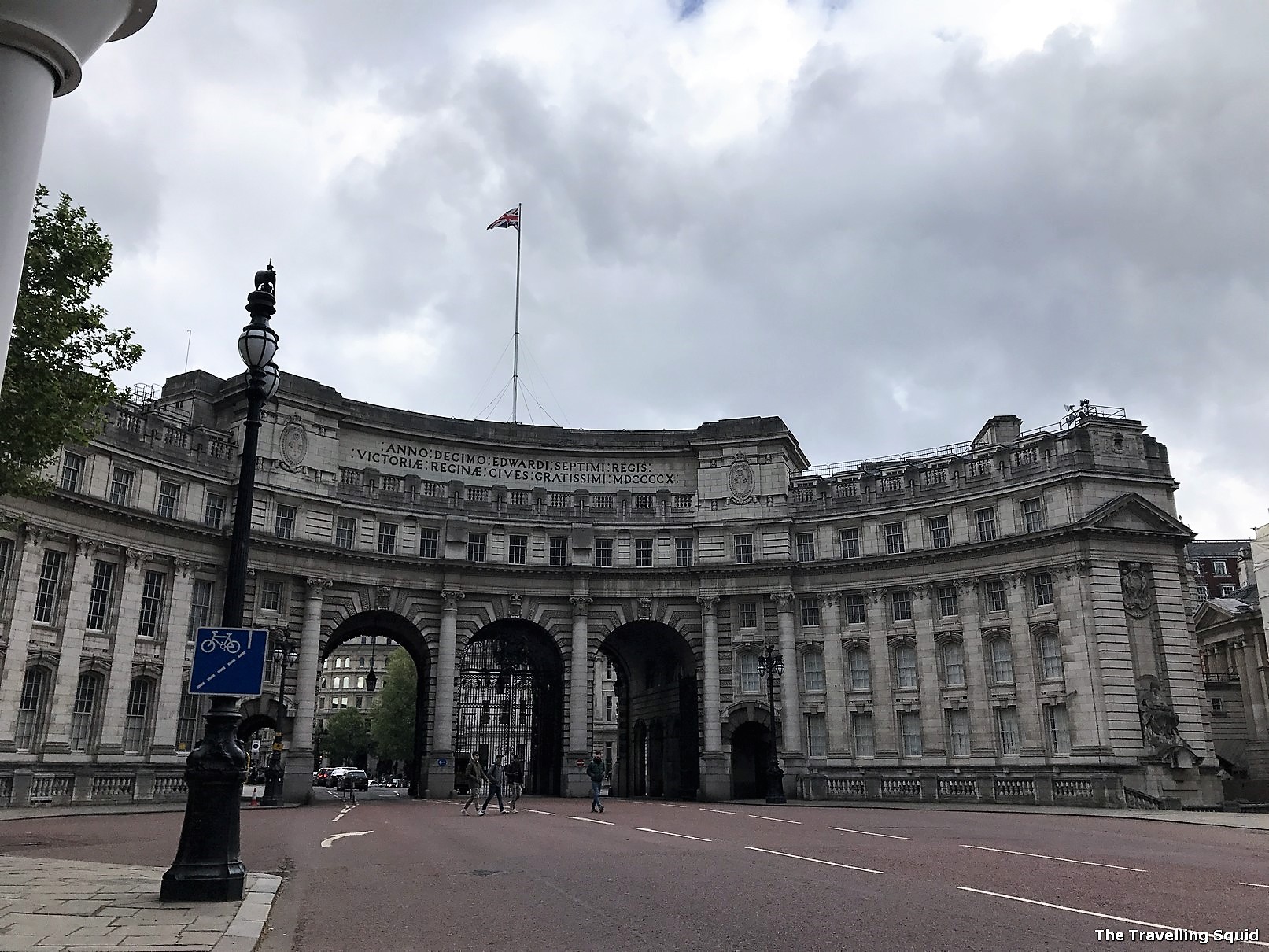 2. Stroll along the mall, where ceremonies of significance take place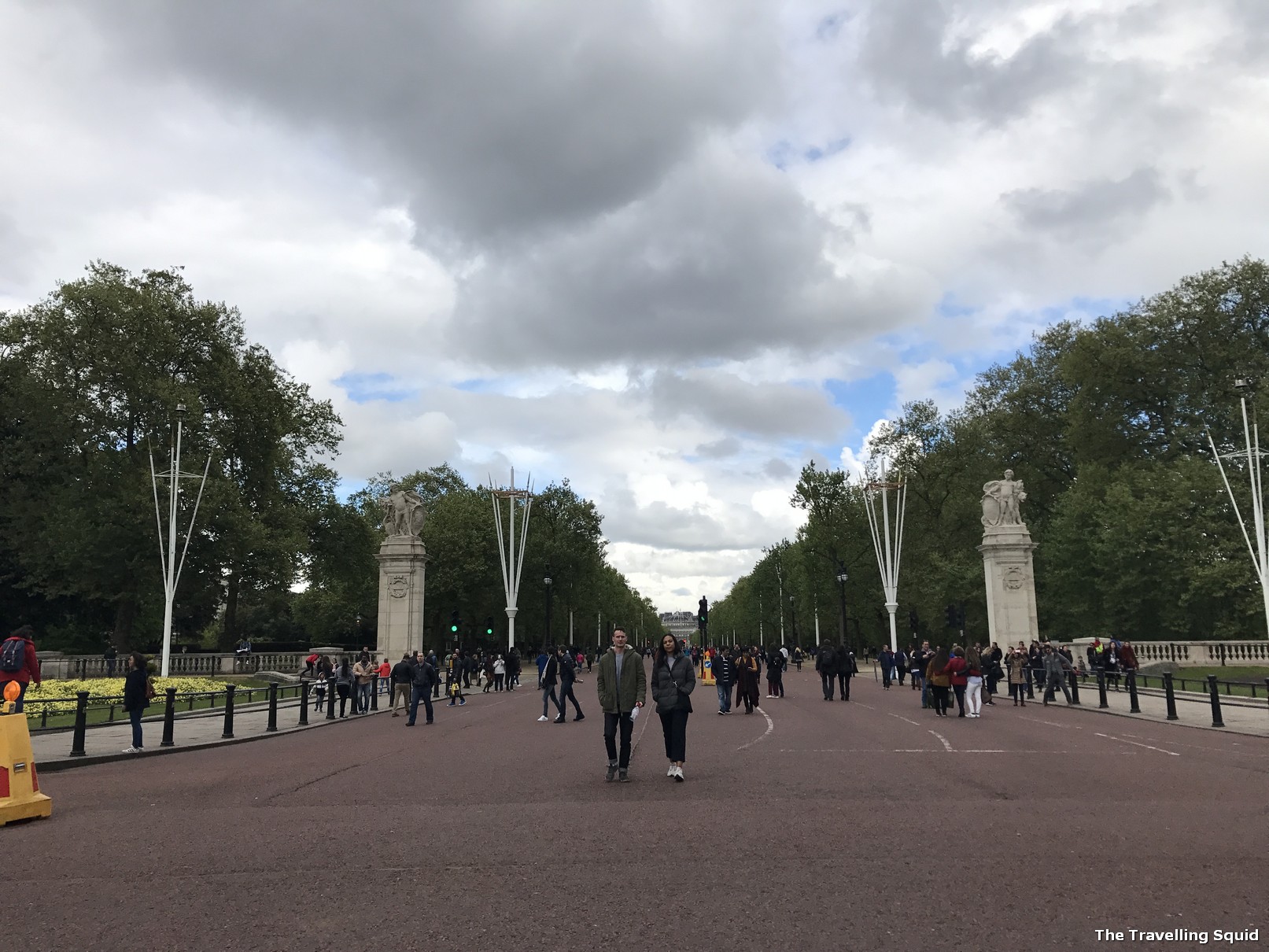 According to the official site, 'The Mall is a grand processional route in honour of Queen Victoria, which has seen innumerable historic Royal processions including coronations, state openings of Parliament and state visits.' I believe some of the royal weddings also passed by that line of passage.
3. It's free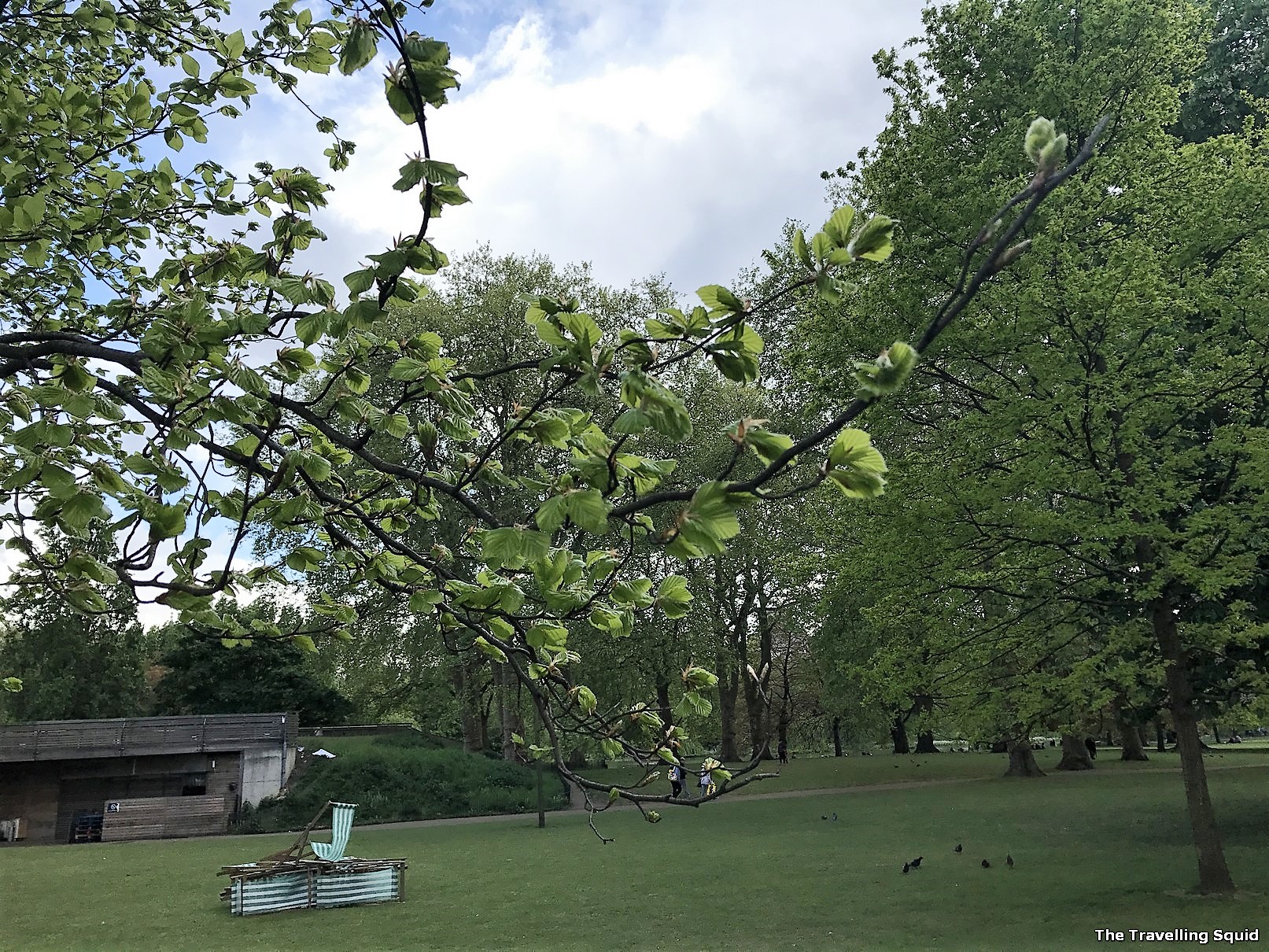 Many good things in London come at a price – musicals, restaurants and at museums, you're expected to give a donation. But there's something great about this city, bursting with iconic sights – it's free admission to the parks. An added plus is that the parks are very well-groomed, it's nature at its best.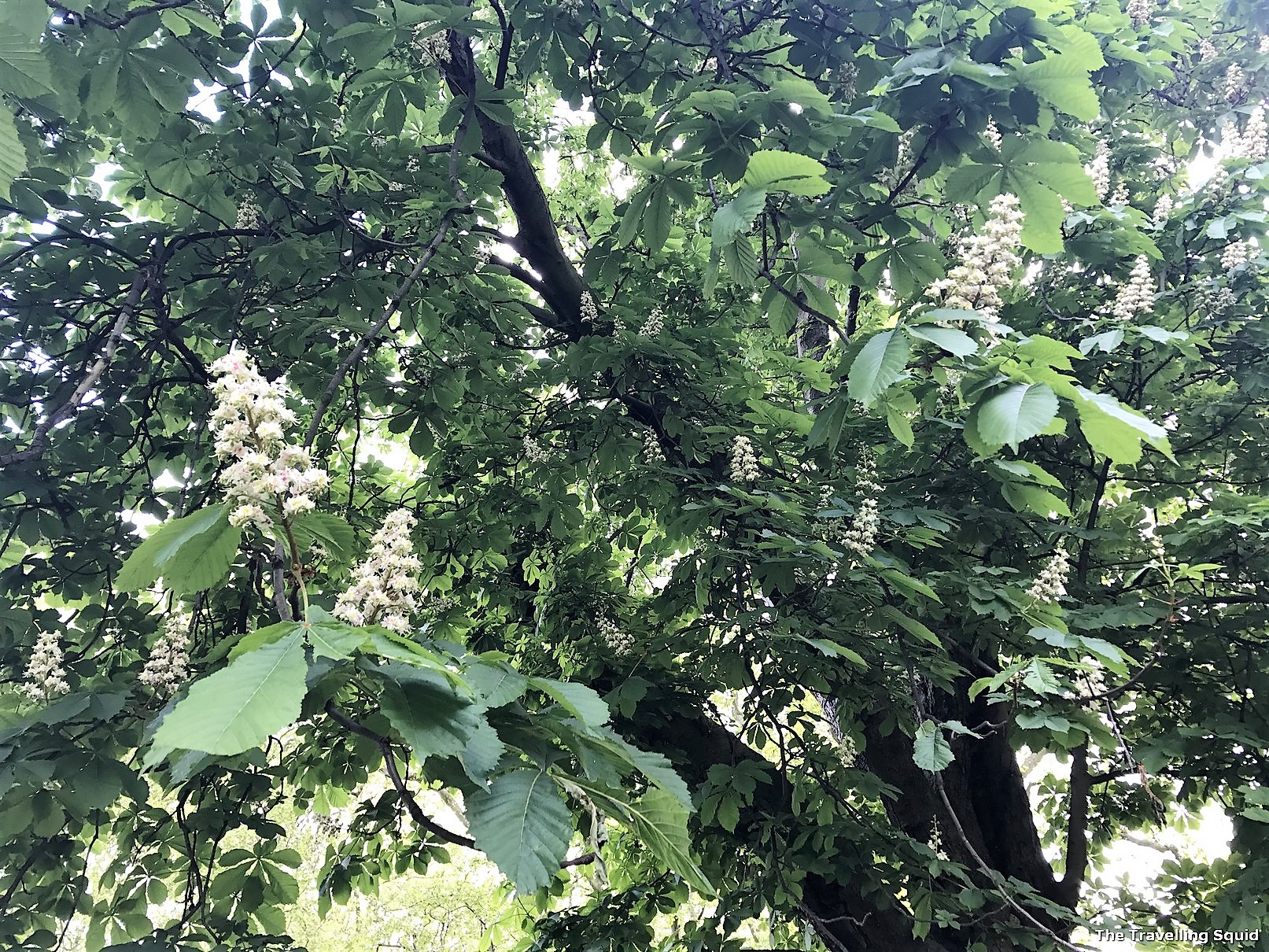 I come from a city with great parks – and it is almost impossible to compare them with St James's Park, due to the climate and the species of flora and fauna which can survive.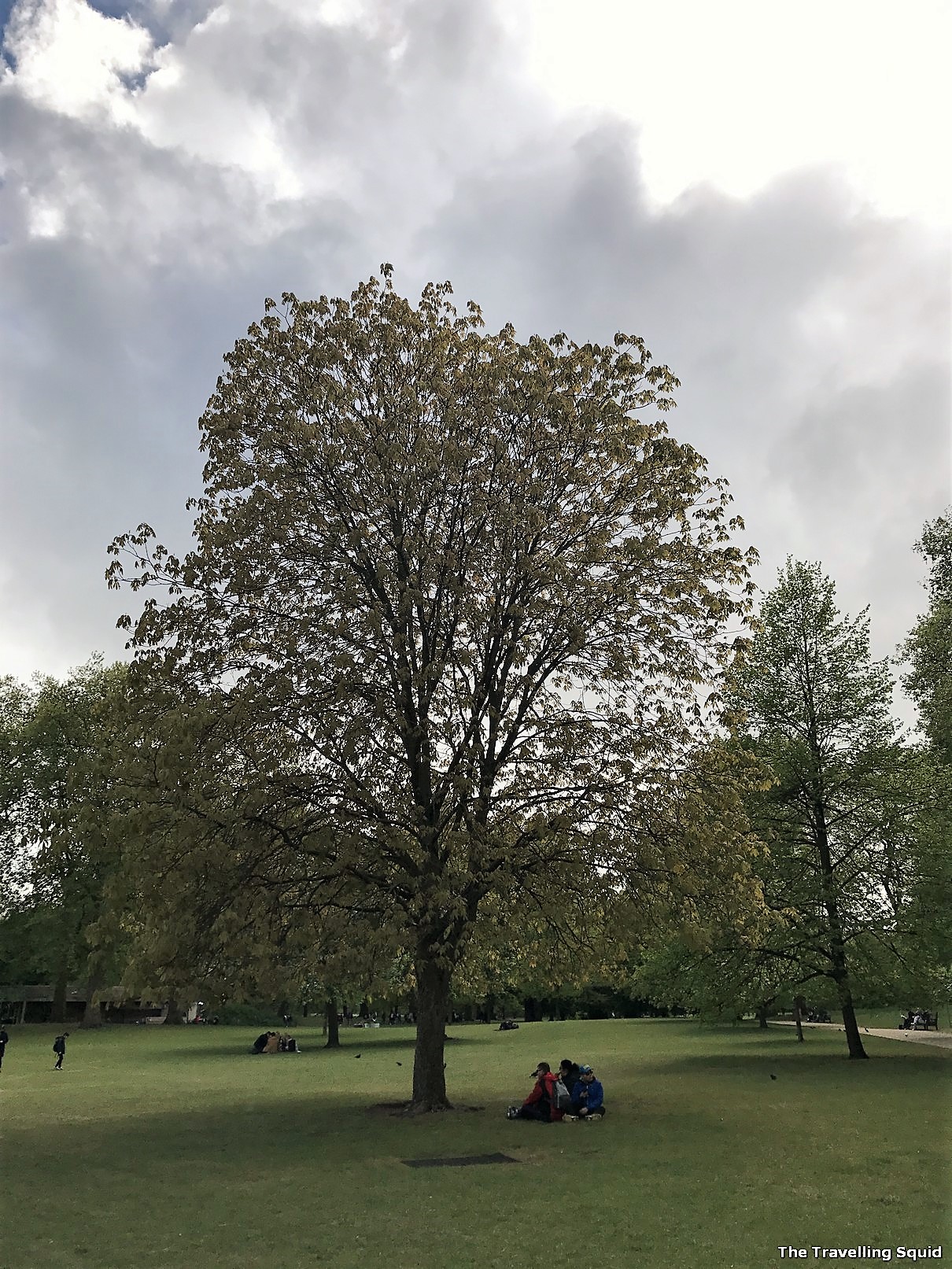 But I consider St James's park to be very well organised, and beautiful. We visited the park in the summer, and it was a great place to relax .
4. Take that obligatory lying-on-the grass selfie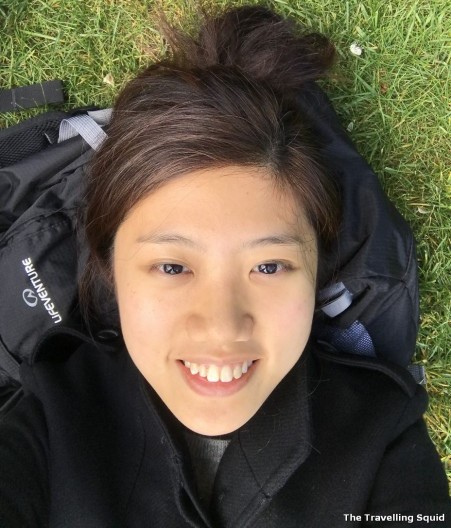 In seems like a waste if you don't take selfie. Because the grass is so lovely, and at certain parts, small white daisies sprout up with rigor, a welcome sight to a patch of green.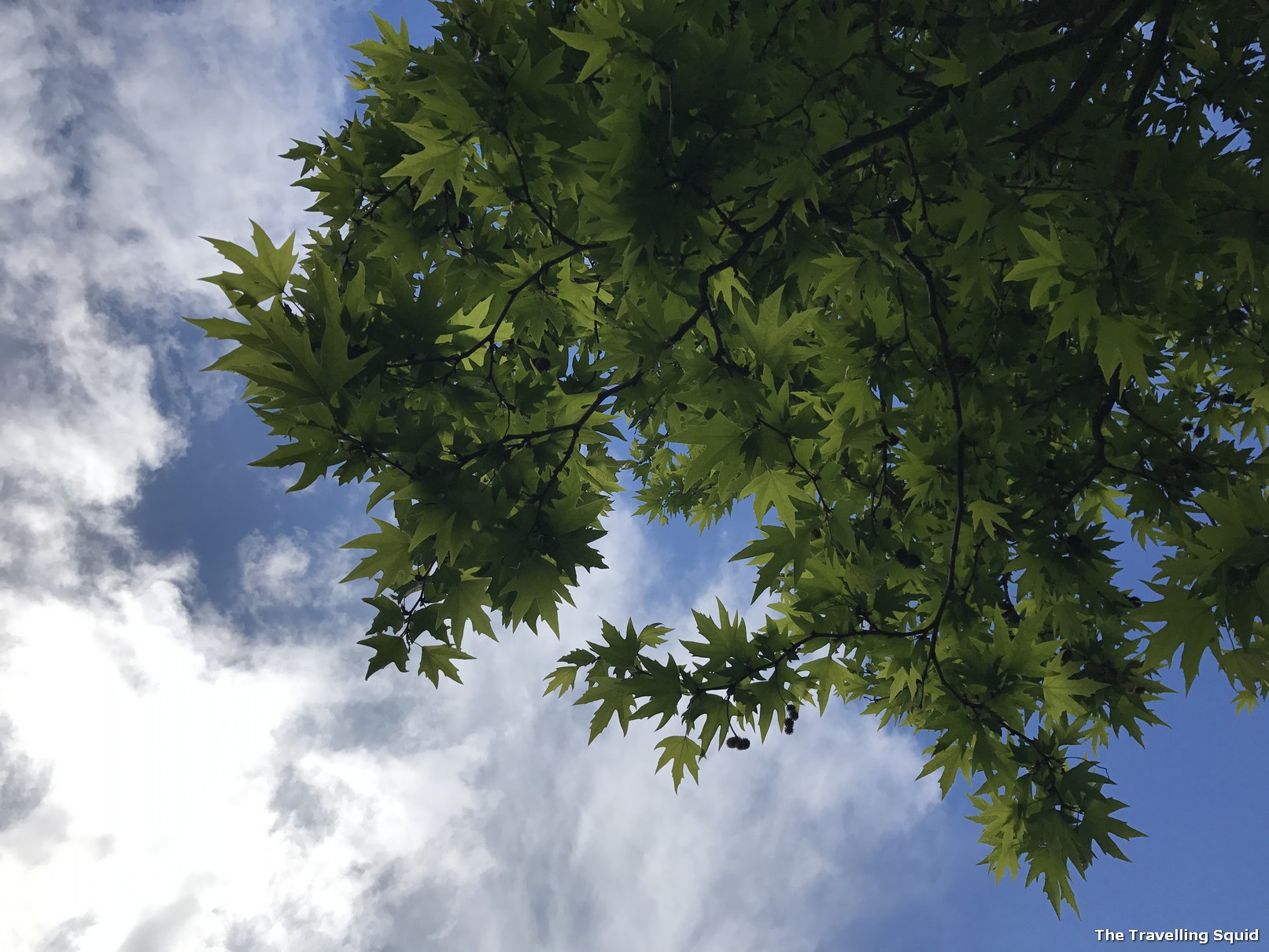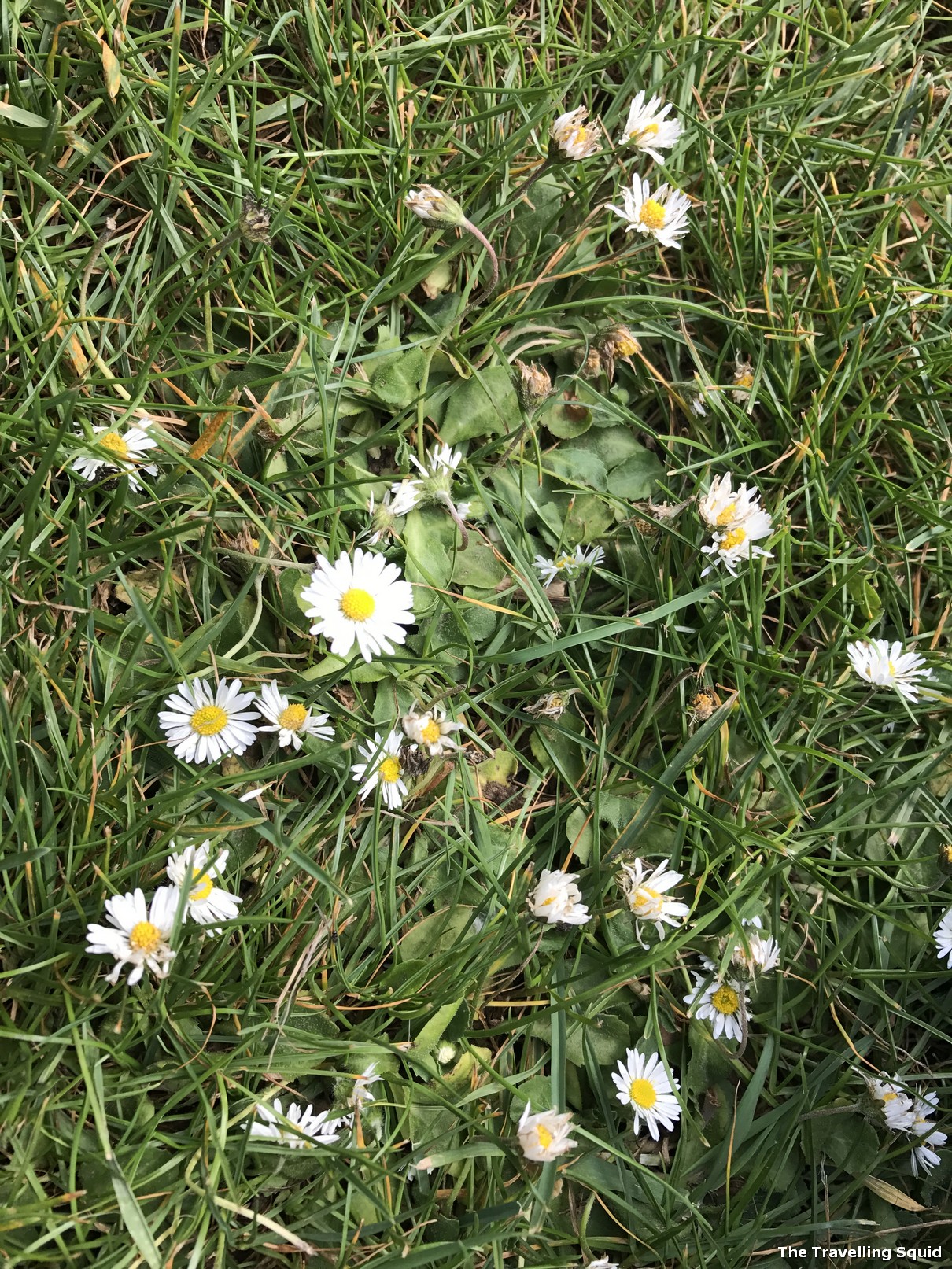 5. Have a picnic, play frisbee, or simply, have a nap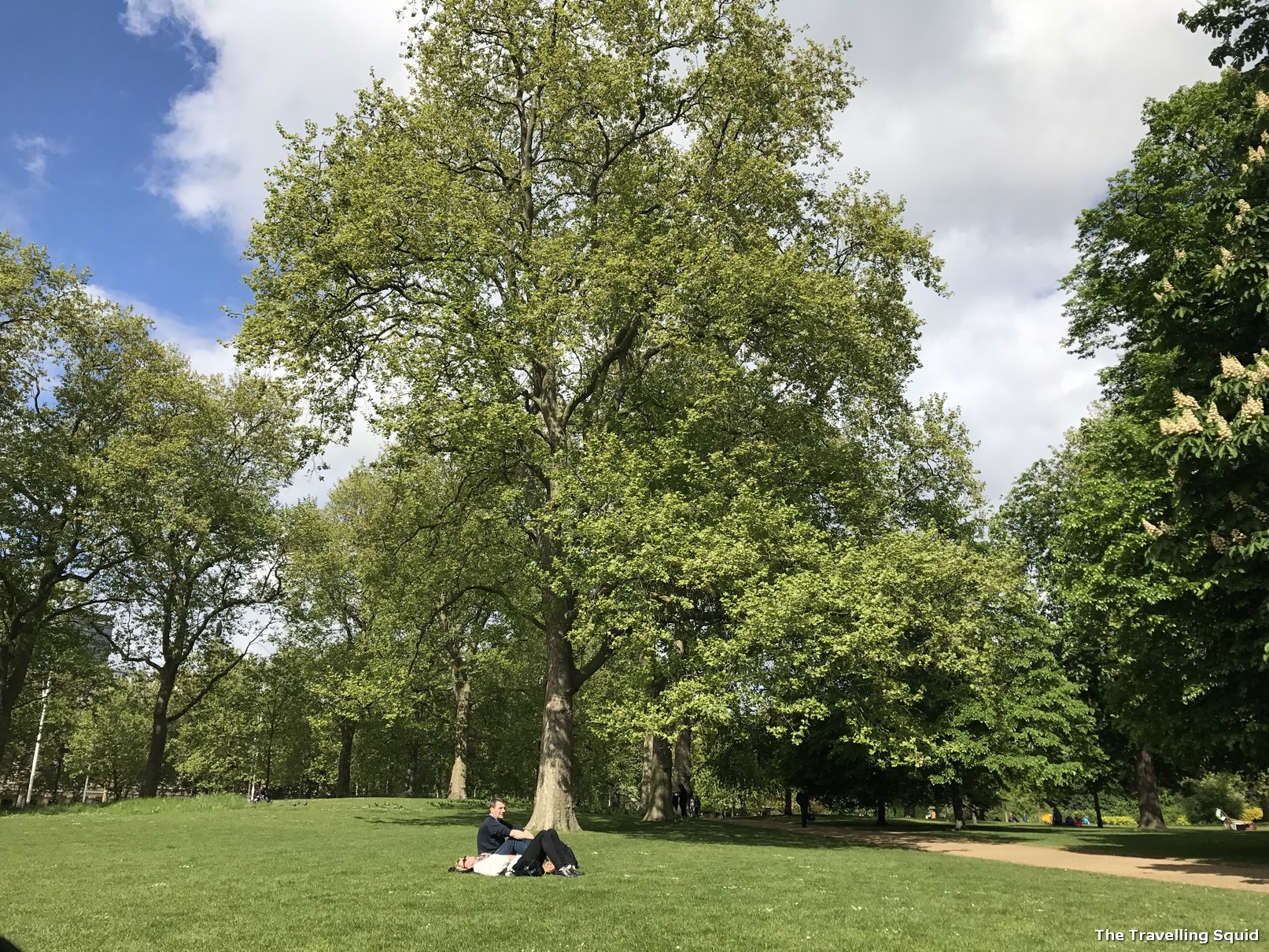 I was travelling, and really wished I could pull out a deck chair, like some of the other park-goers. I felt that I could spend a quiet day there, just reading a book, having a picnic, and relaxing. In Singapore, it is always difficult to do so due to the weather. But in London, it was summer and other than that occasional drizzle, the weather was perfect for a day out.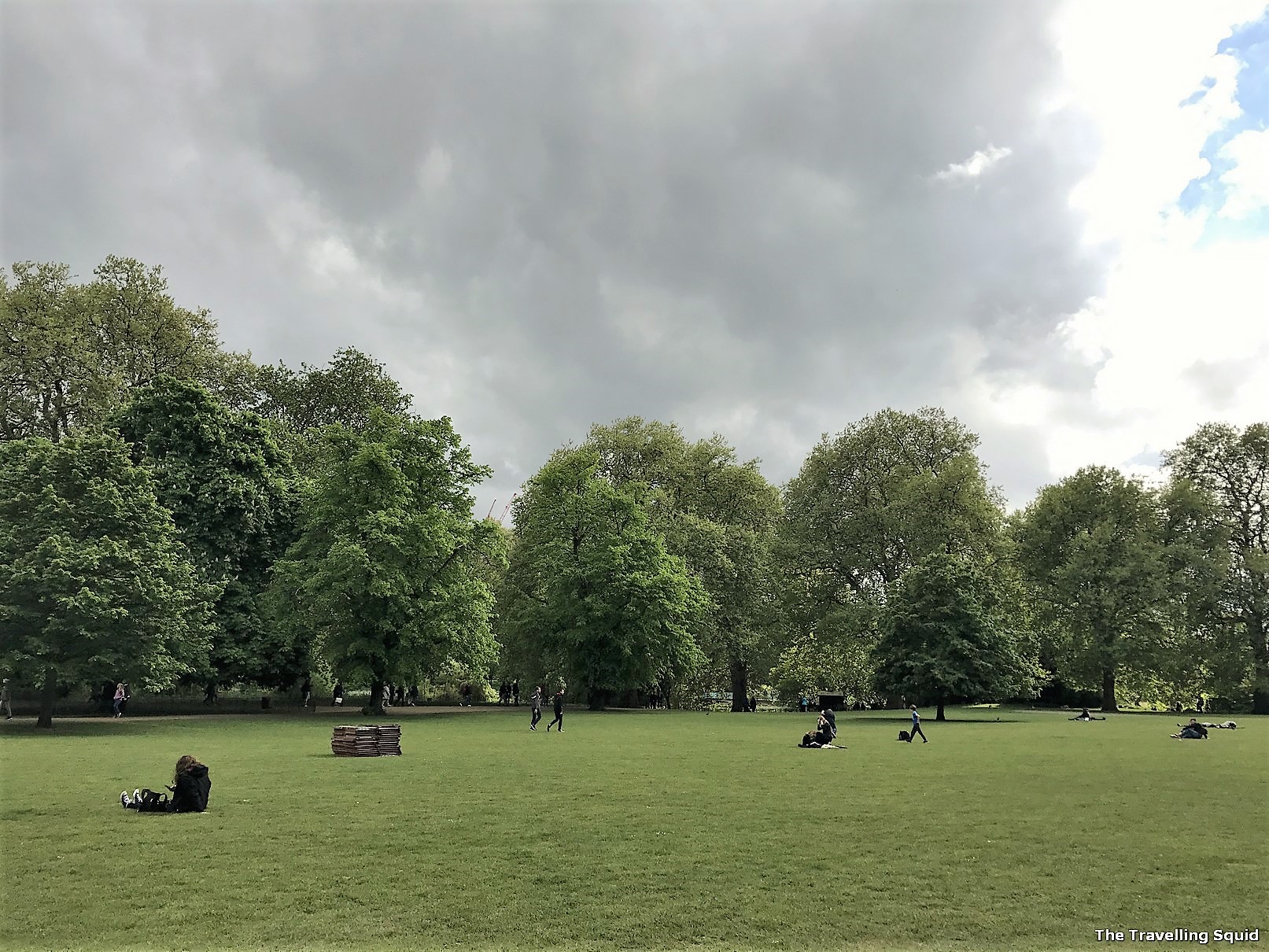 The Travelling Squid's Take
To be fair, I have not visited the other Royal Parks in London, and I am unable to determine which are the best. But I'm a big fan of parks, and St James's Park strikes me as both a historically significant park, with its fair share of elements that helps one to relax after a mid-day ale. The best part of it all? It's en-route to the Buckingham Palace. Stop by if you're looking to revitalise a jet-lagged soul and tired feet.
***
Why St James Park in London is worth visiting
About St James's Park
According to Wikipedia, St James's Park is a 23-hectare (57-acre) park in the City of Westminster, central London. The park lies at the southernmost tip of the St James's area, which was named after a leper hospital dedicated to St James the Less. The park is the most easterly of a near-continuous chain of parks that comprises (moving westward) Green Park, Hyde Park, and Kensington Gardens.
Getting there
By Tube – it's a short walk from these Tube stations
St. James's Park (District and Circle Line)
Charing Cross Station (Northern, Bakerloo and British Rail lines)
Westminster (Jubilee, District and Circle Lines)
Green Park (Piccadilly, Victoria and Jubilee Lines)
Victoria (Victoria, Circle and District, British Rail lines)
Opening hours
St James's Park is open from 5am to midnight all year round.
Visit the St James's Park official website for more information.