Visiting the Hamleys toy store on Regent Street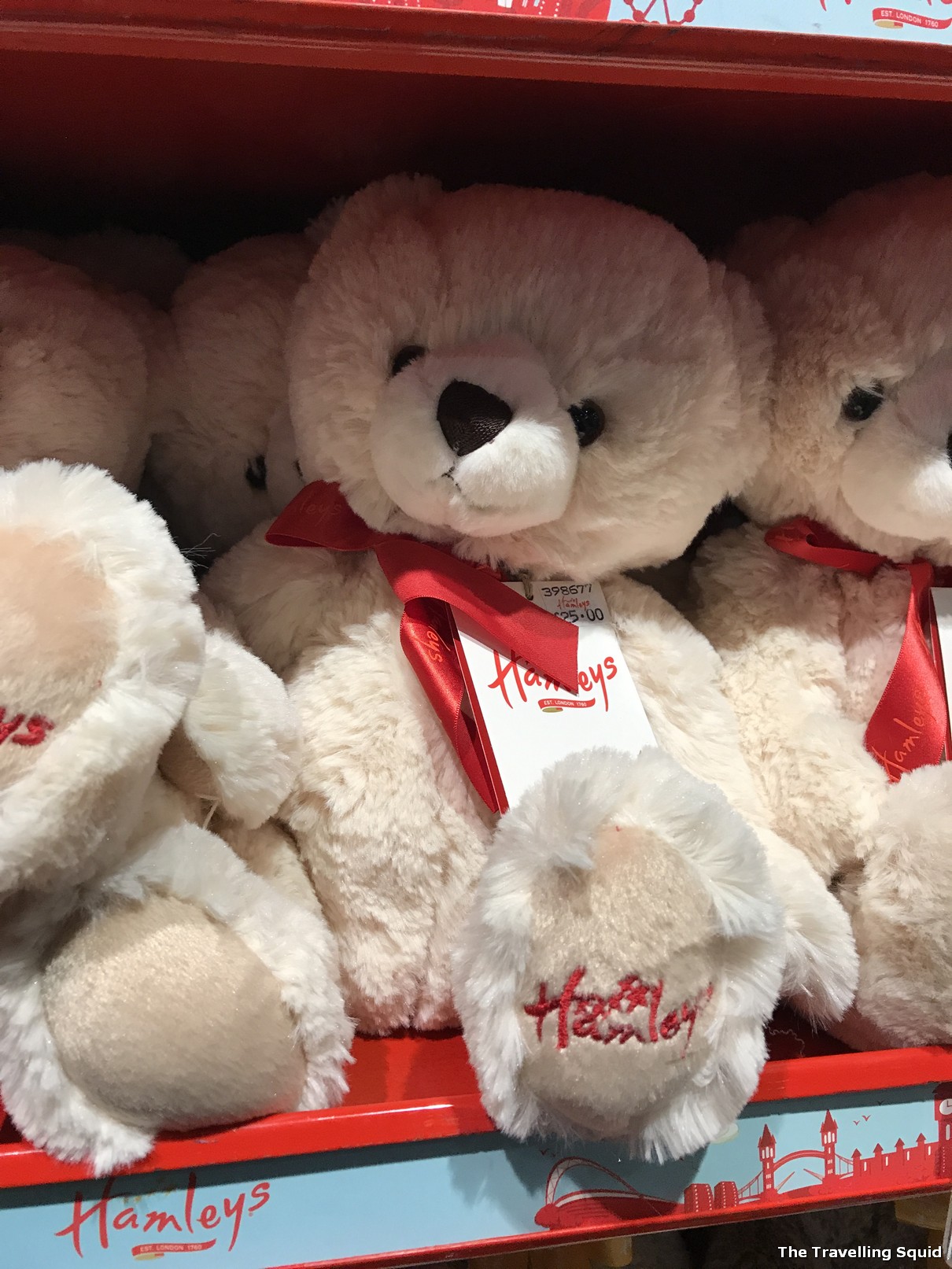 For a first-timer to London, visiting Hamleys seems to be a must. Hamleys is said to the oldest and largest toy store in the word, according to Wikipedia. The flagship Hamleys toy store on Regent Street takes up about seven floors, with more than 50,000 toys on sale. It is considered one of the city's prominent tourist attractions, receiving around five million visitors each year. Hamleys is known to be a haven for kids, with its wide selection of toys and staff which do demonstrations on how these toys work.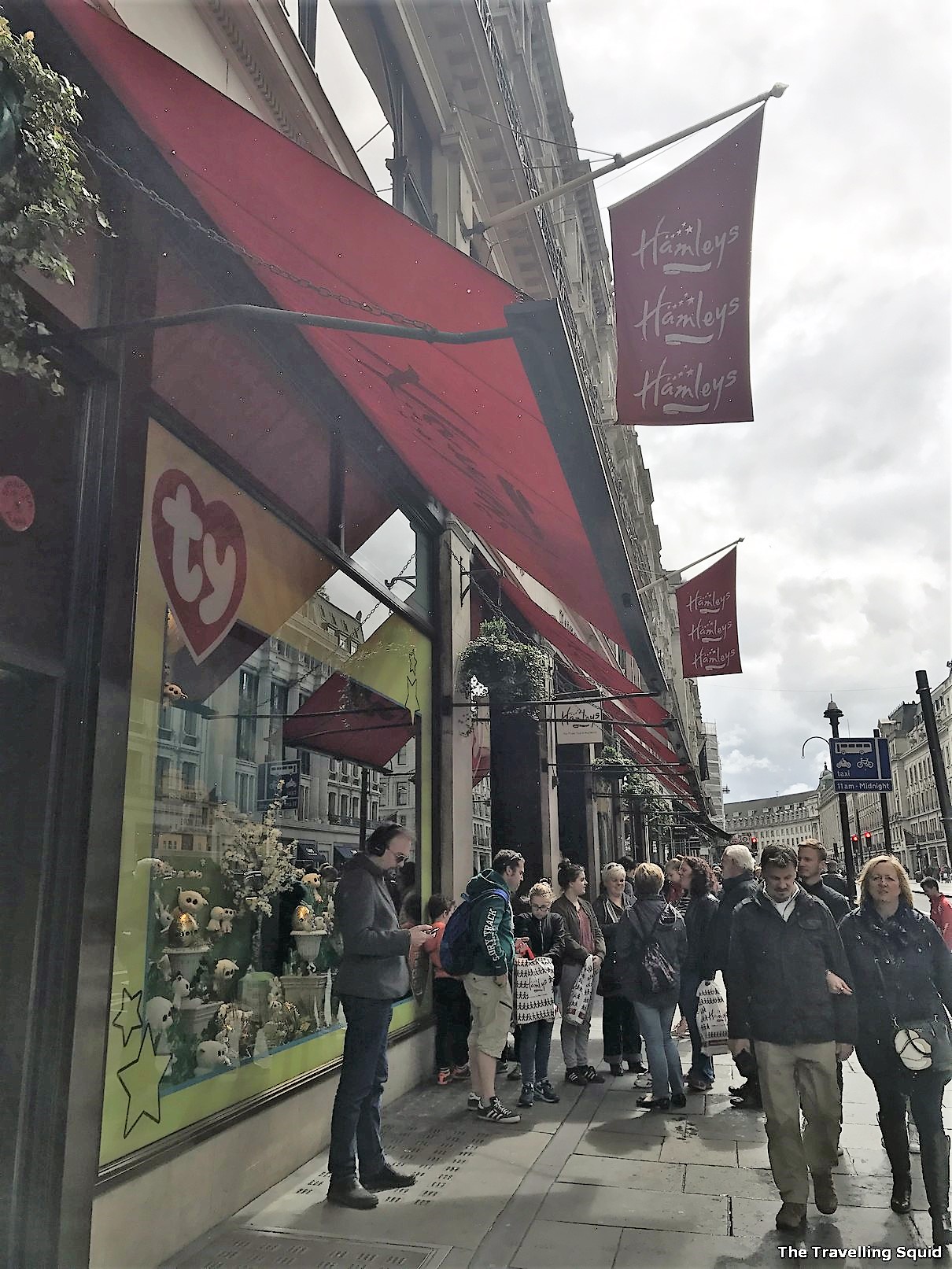 We visited Hamleys on a Bank Holiday (public holiday in British terms) and it was teeming with kids and their parents. Just like the play Matilda, there were some naughty ones running all over the shop, as their parents struggled to get a hold on to them. Others were chiming incessantly for toys. To be balanced, I believe there were a minority of well-behaved ones holding on to the hand of their parents, or asking intelligent questions. But I repeat, that was a minority.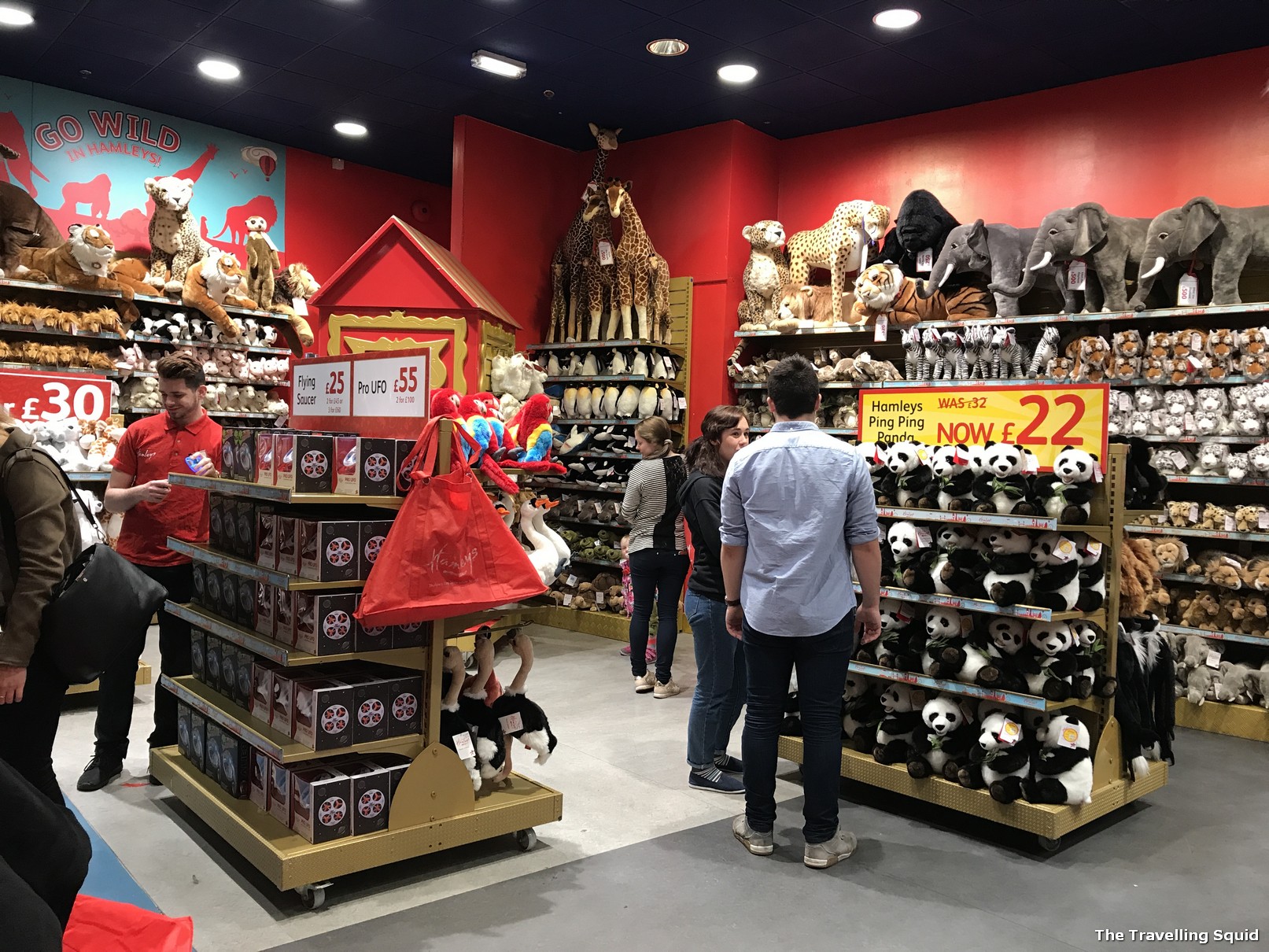 Prices
My biggest takeaway from the visit is that teddy bears can be really expensive. Take the Steiff bear below for example – it costs a whooping 155 pounds. That's pretty steep even with the bear's Burberry look-alike scarf.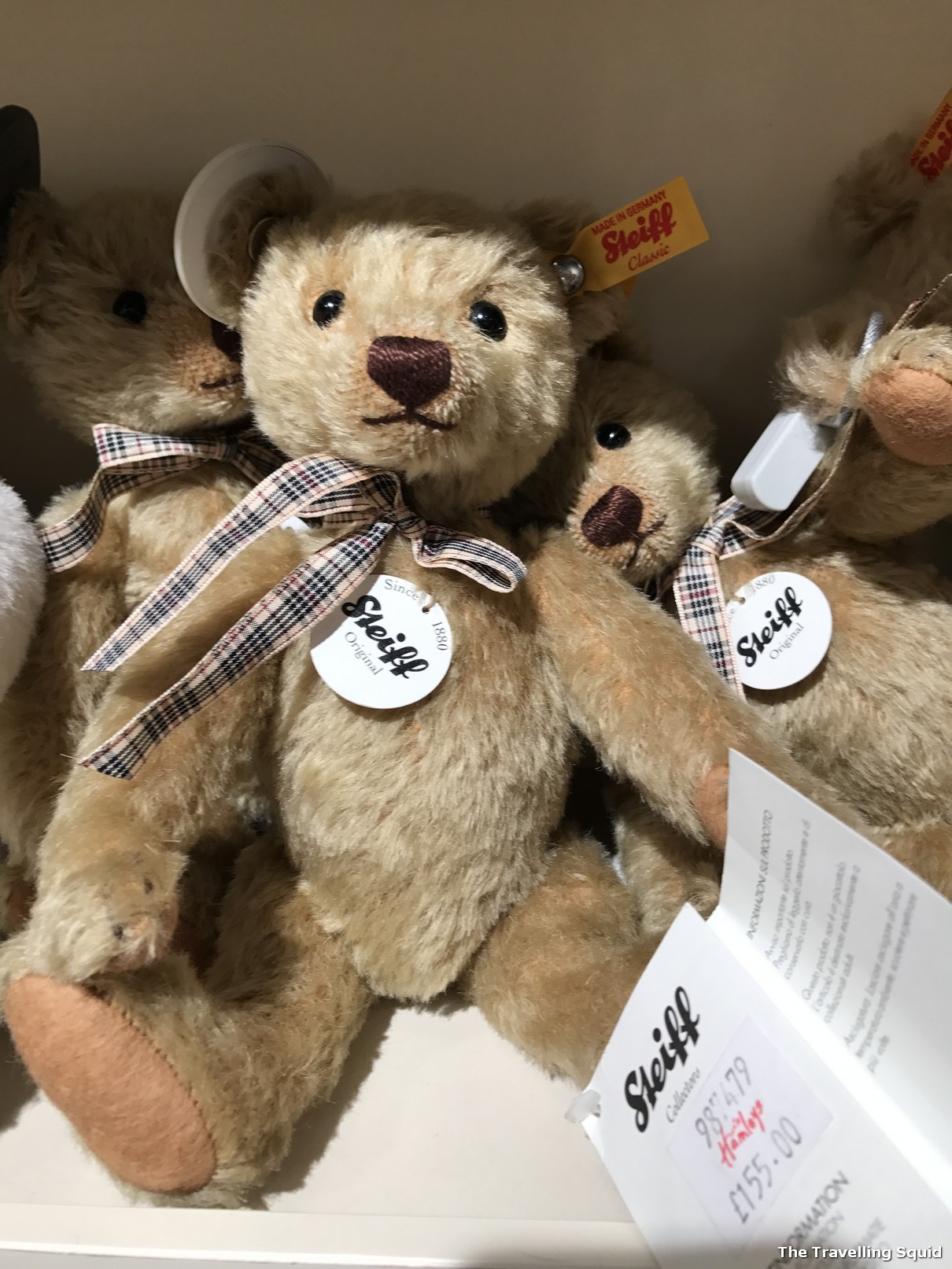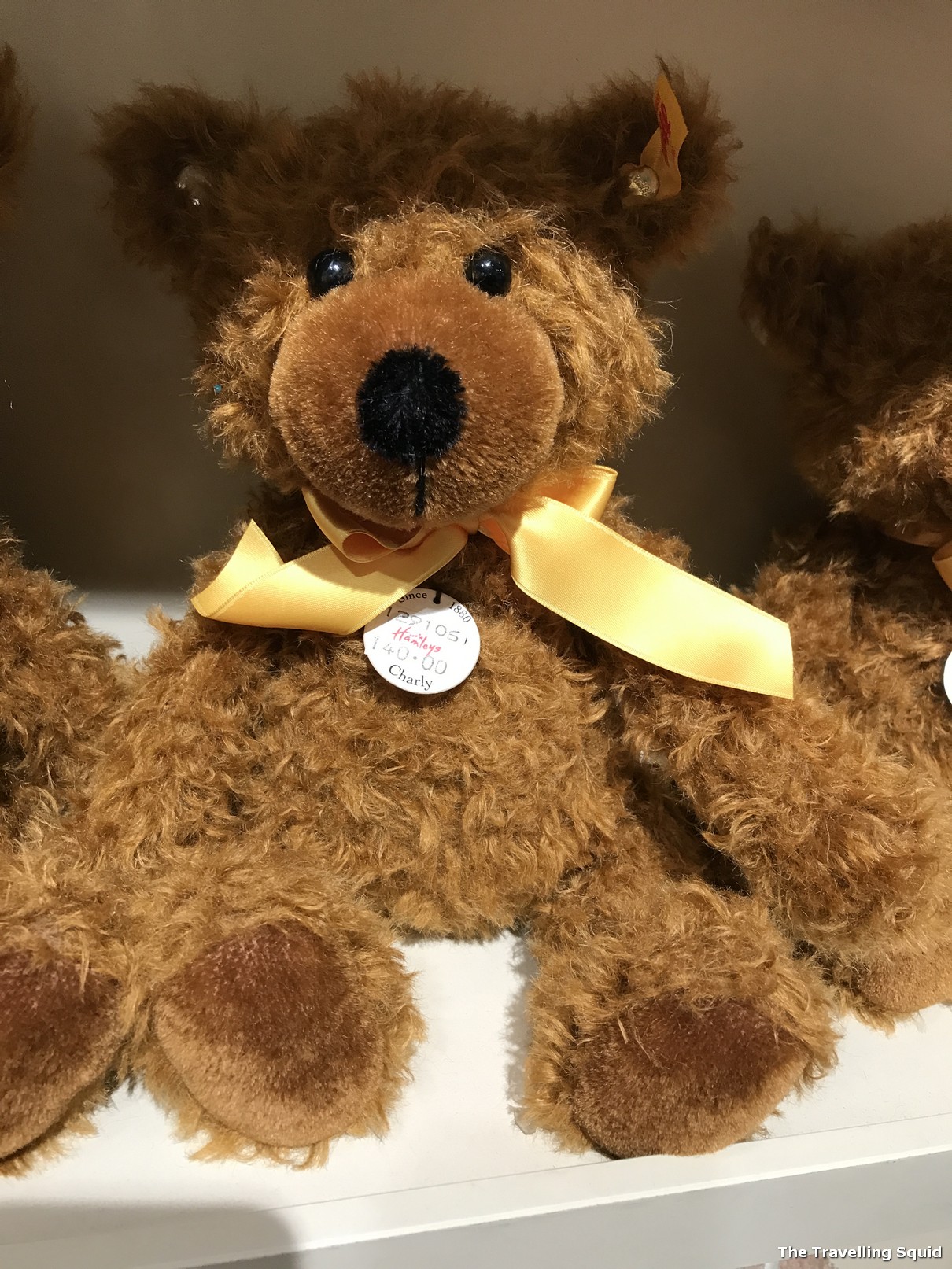 Ambience
To be honest, I very much preferred the ambience at the Hamleys store in Singapore. It was brightly-lit, very spacious and you could hear Spice Girls playing in the background, without incessant children noises. Unlike the Hamleys toy store on Regent Street, you don't get that worried feeling that each move you make, you might run into an unassuming kiddo chasing after his brother.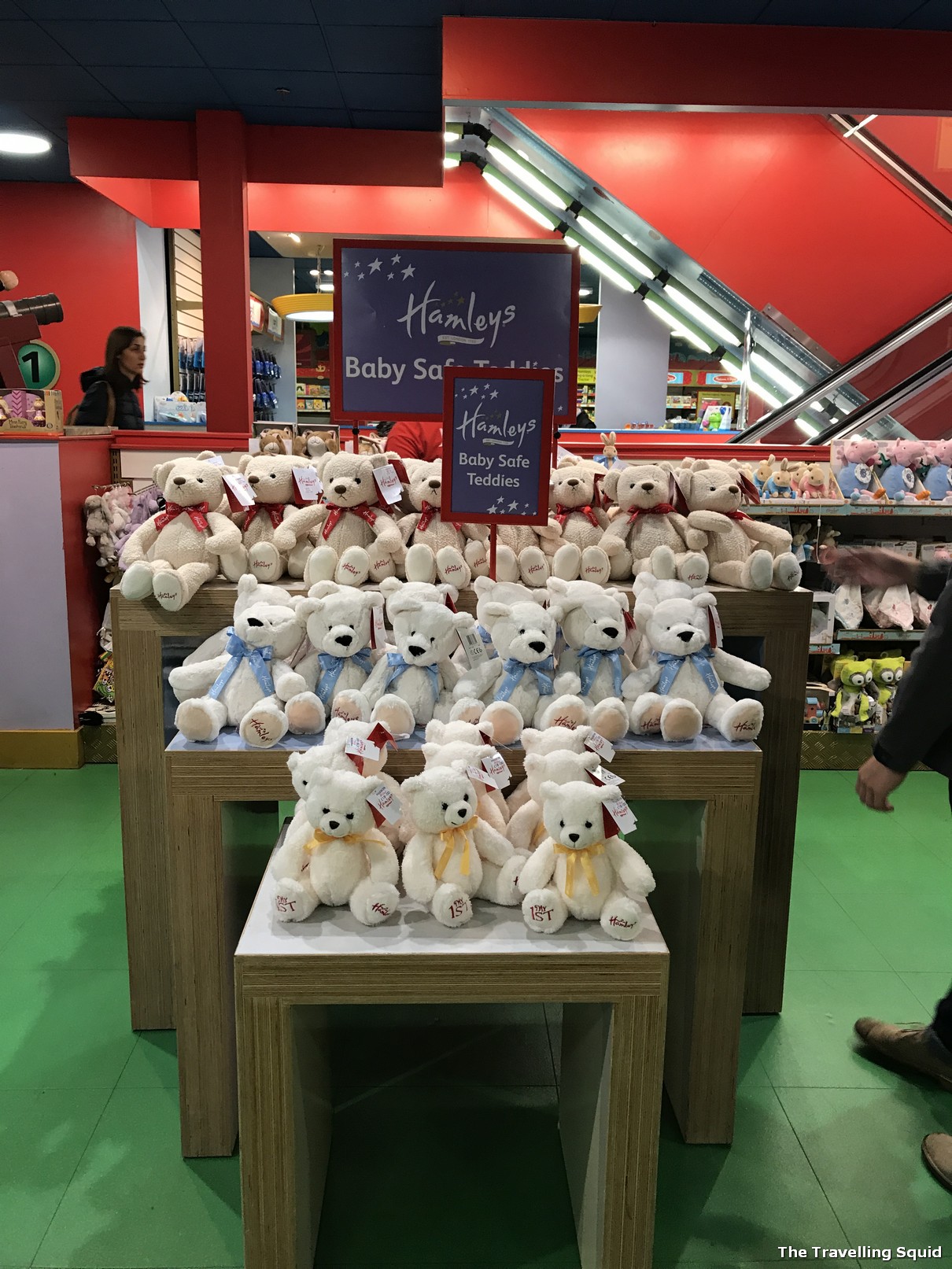 Selection of toys
If you're looking for toys, Hamleys at Regent Street definitely has a wider selection, compared to the store in Singapore. There are 3-4 floors, filled with colourful boxes of dolls, spaceships, guns and cooking sets. I suppose the prices at Hamleys at Regent Street would be lower as well.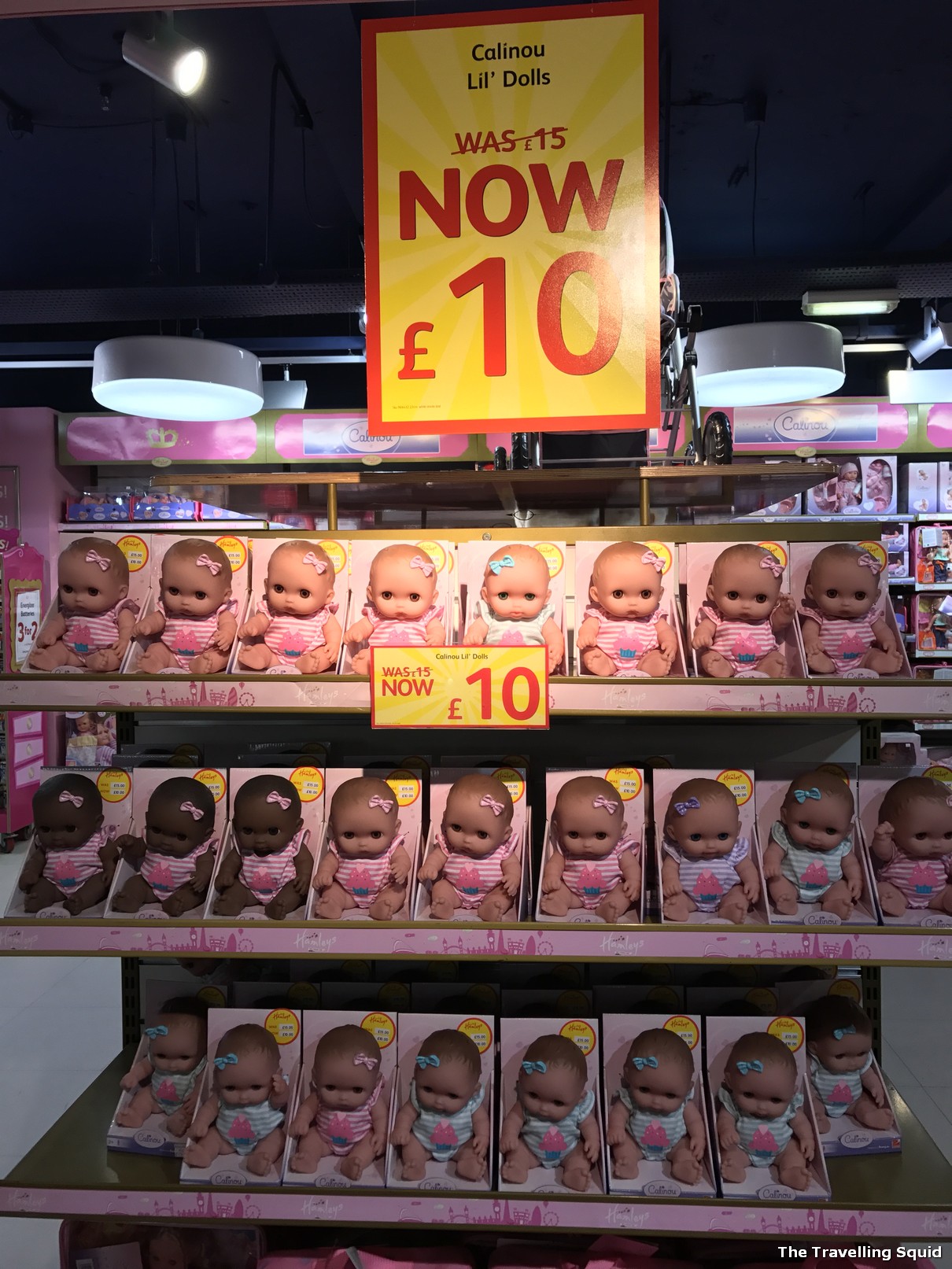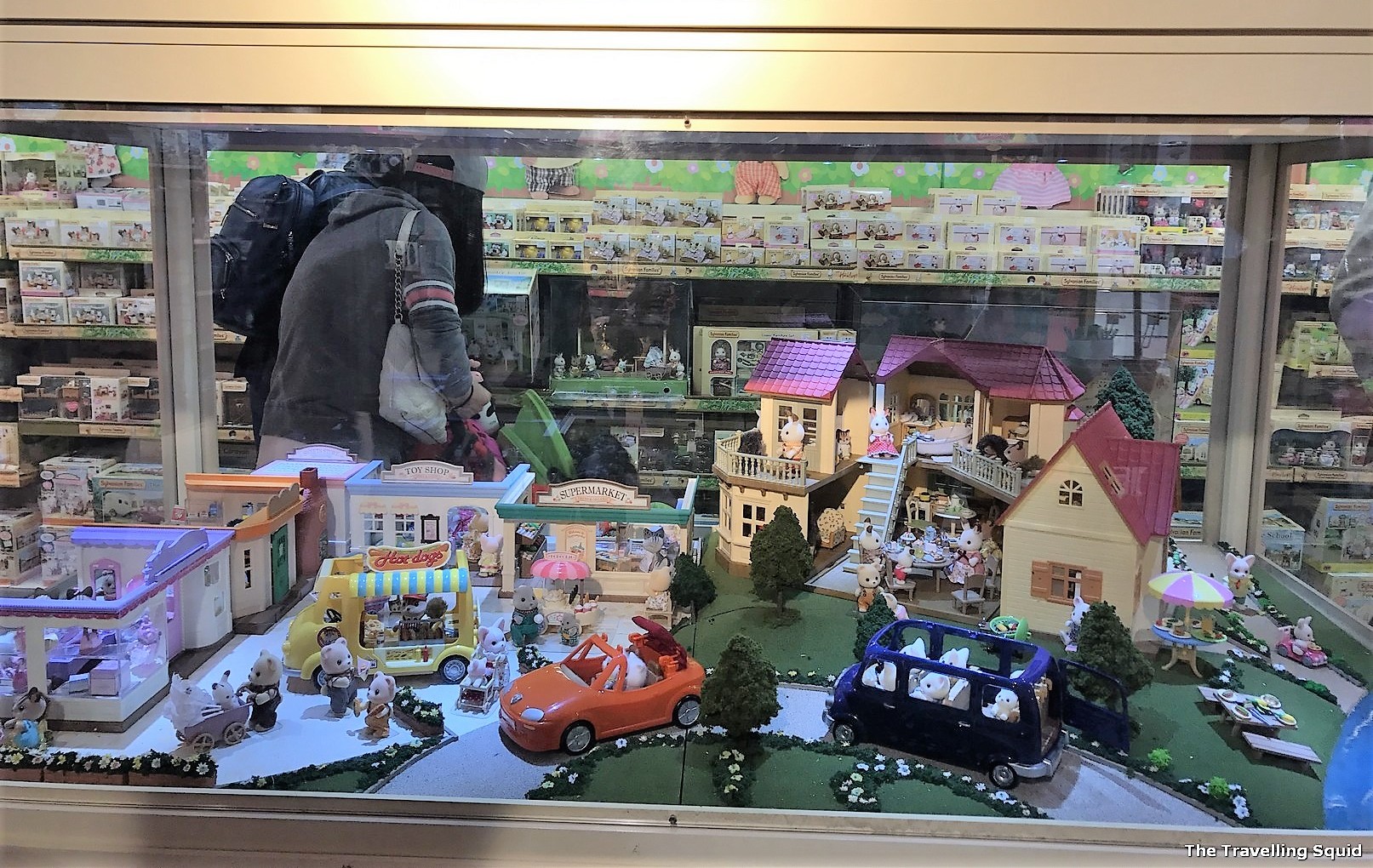 Toy demonstrations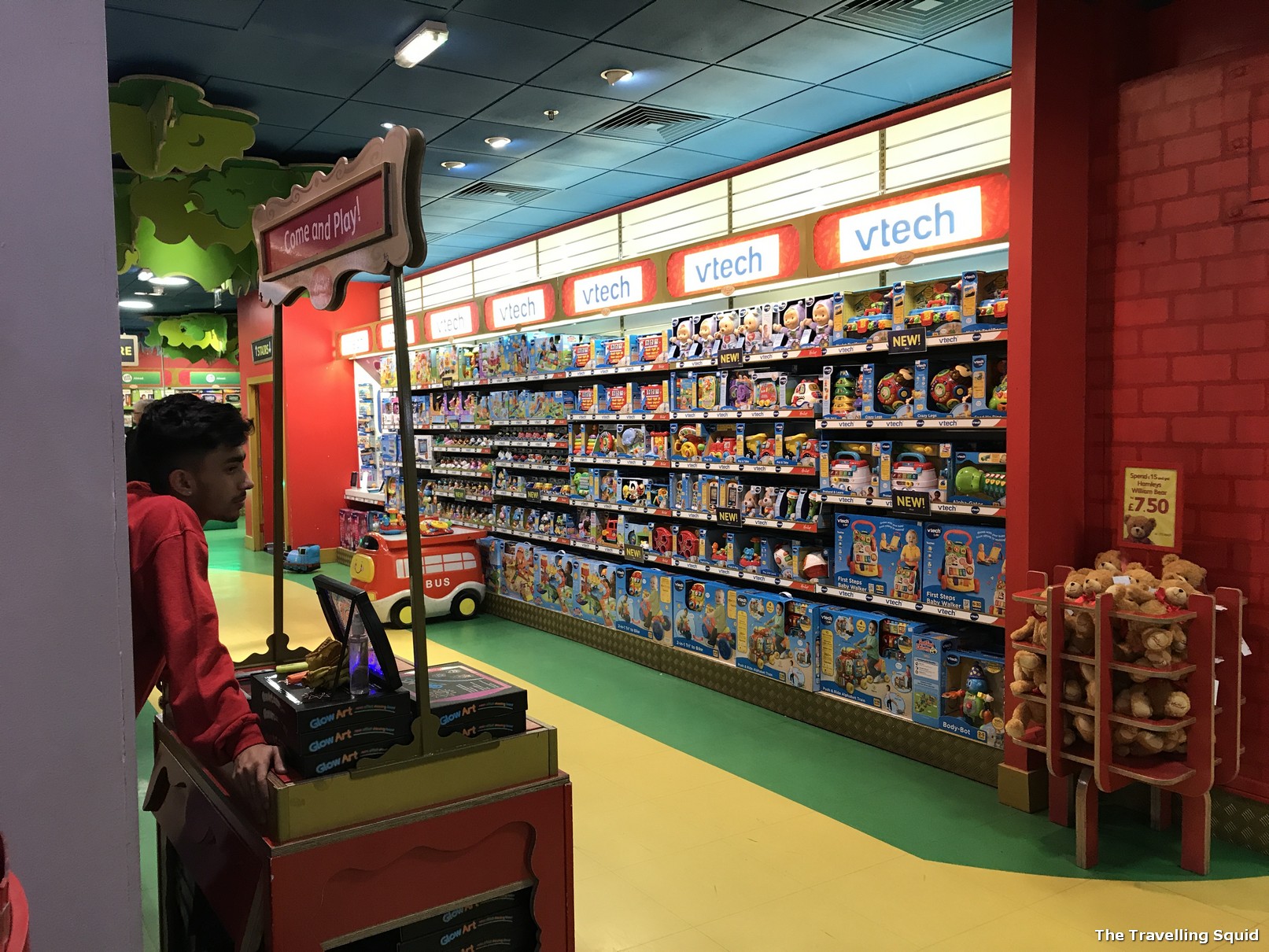 I suppose the big draw to the Hamleys toy store on Regent Street is the demonstrations by its staff on how some games work. If it's a science based related game, then that's totally cool. But as an adult, without a child, these toy demonstrations were not up my alley.
The Travelling Squid's Take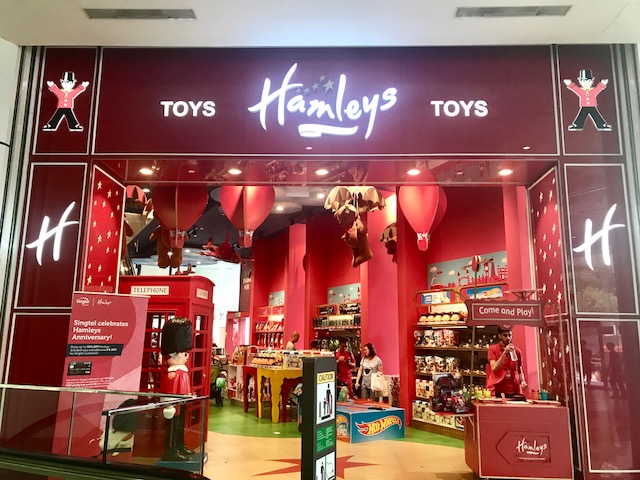 To be fair, Hamleys at Regent Street has been there much longer than the store in Singapore, at Plaza Singapura. But I believe the ground floor needs a fresh coat of paint, and brighter lighting to freshen up the whole experience. The toys need to be better organised too. One doesn't feel like shelling £50 on a bear, when the whole place feels that zoo animals are on the loose, soft toy style. That said, for a first-timer to London, a visit to the Hamleys toy store on Regent Street is still a must-do. You may have to lower your expectations, because to me, it isn't as enchanting or inspiring as how guidebooks would have phrased it to be.