A visit to the Brewdog bar in London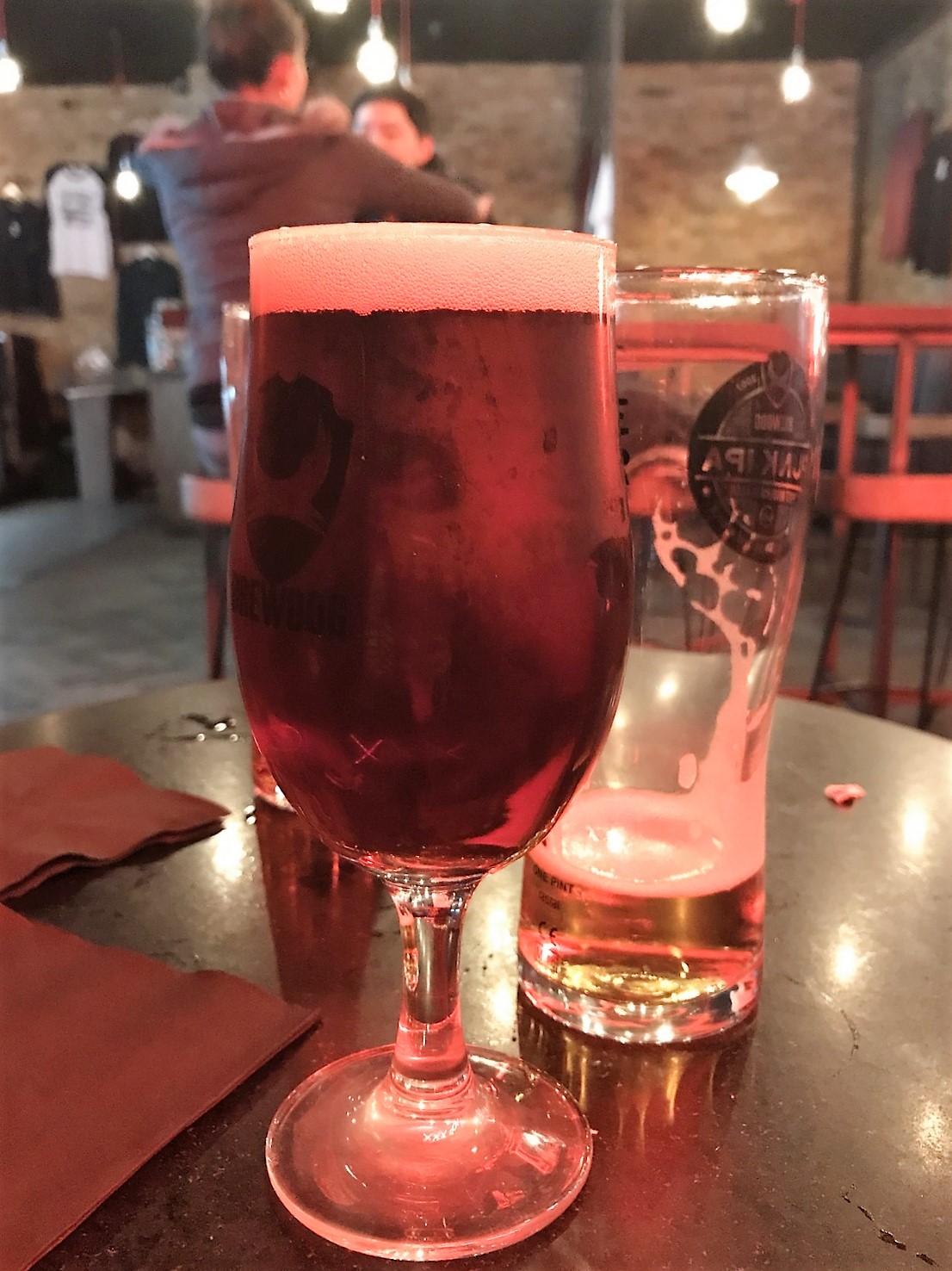 Friend S and I love Brewdog Punk IPA beers. We used to buy them from Redmart and I currently have a few bottles well-stocked up at home. It costs us SGD7.50 per bottle. Naturally when we discovered that Brewdog had a chain of bars in the UK, we had to visit a Brewdog bar in London. According to its Wikipedia page, Brewdog 'is a Scottish multinational brewery and pub chain based in Ellon, Scotland'. Its beers are sold widely over Britain and all over the world.
We arrived at the Brewdog bar in London at 10pm, after watching the Phantom of the Opera musical. The perfect moment for a good beer.
Ambience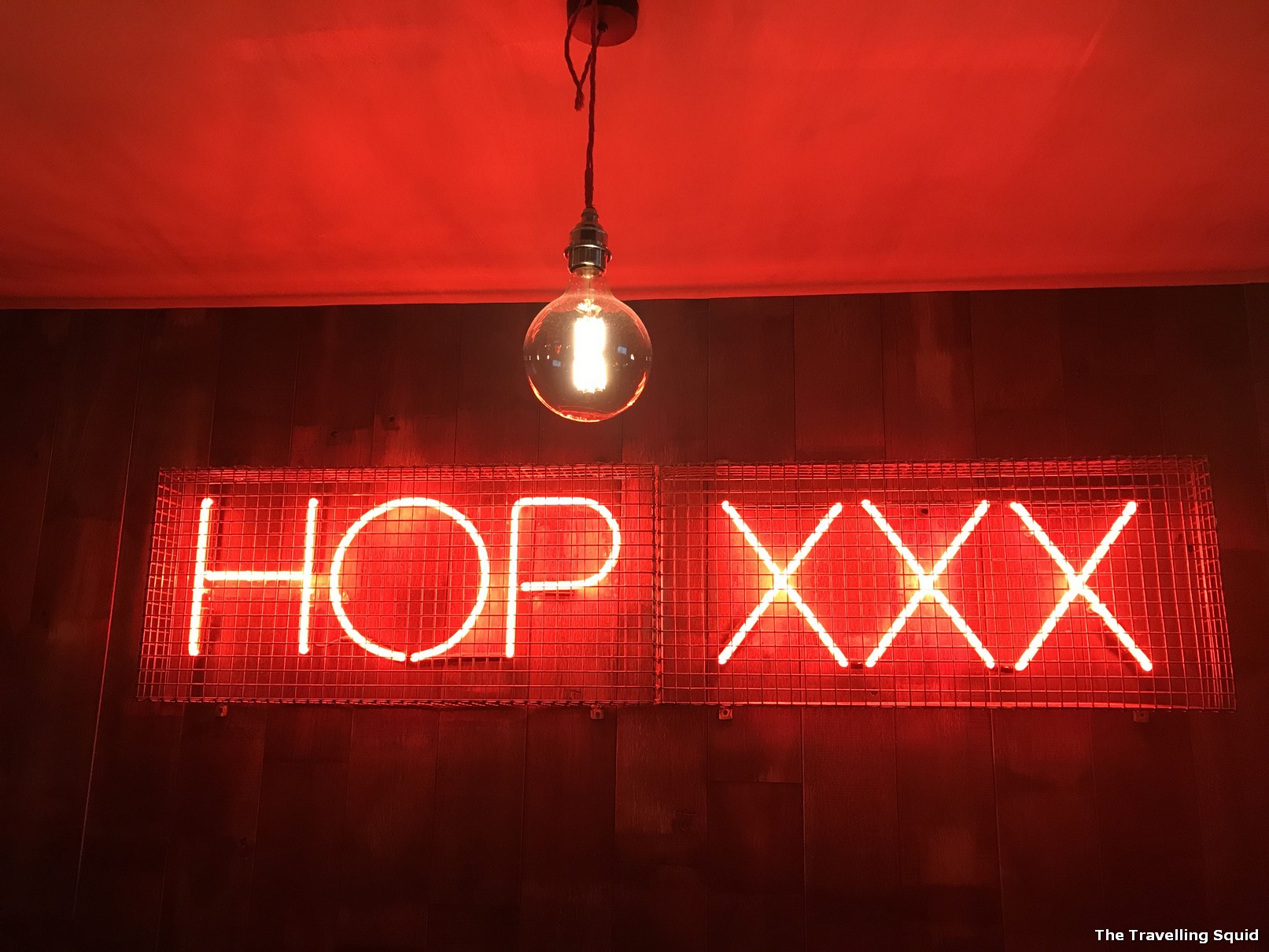 I recalled I didn't quite like the ambience of the bar. It was dark, there were some red and blue lights – I suppose they were meant to jazz up the place. The music in the background was pretty loud, making it difficult to have a conversation. There were some tables around us, but there were remnants of some peanut shells left behind by previous consumers. Nonetheless, for experience, we had to try the beers.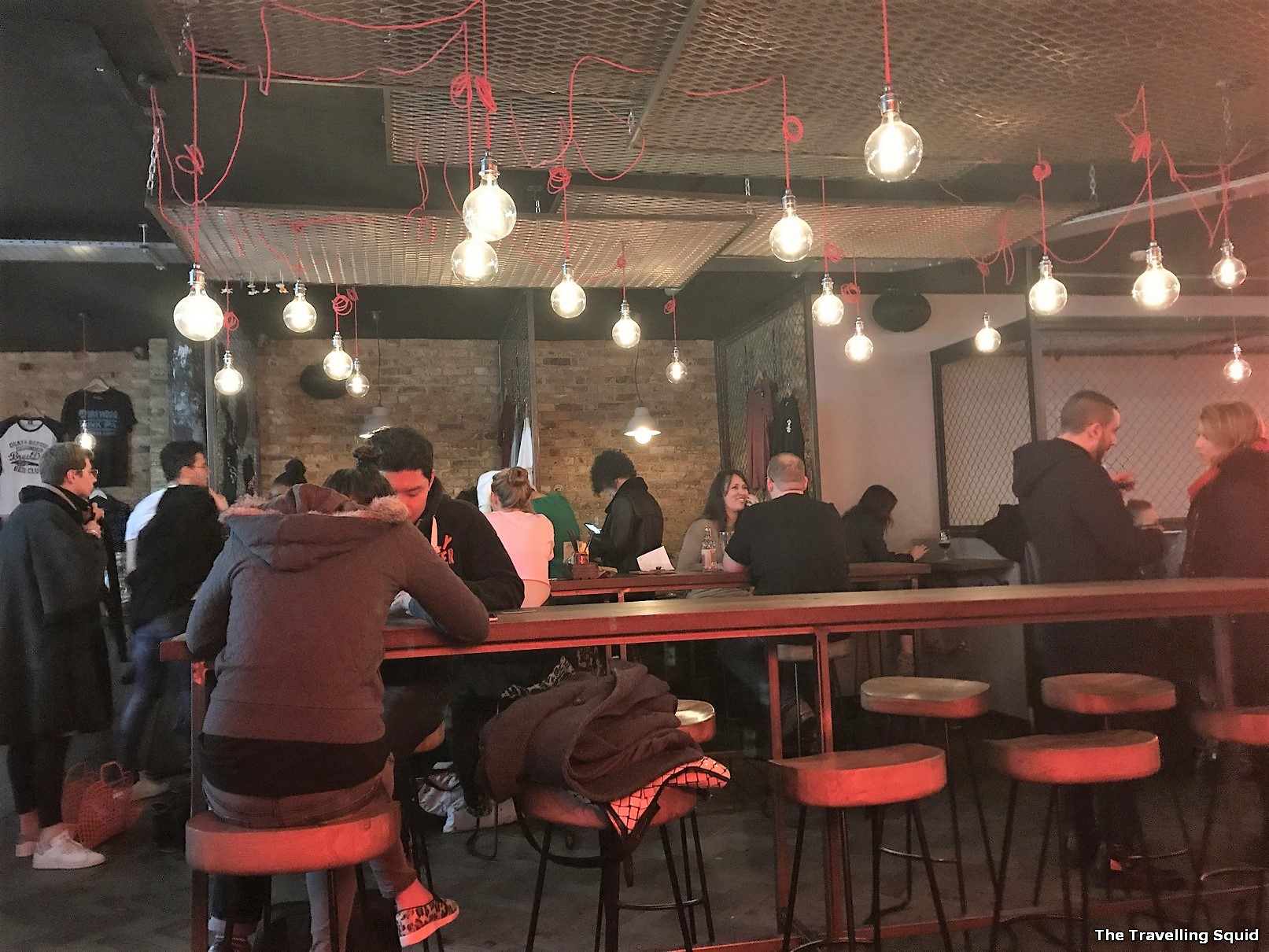 The Drinks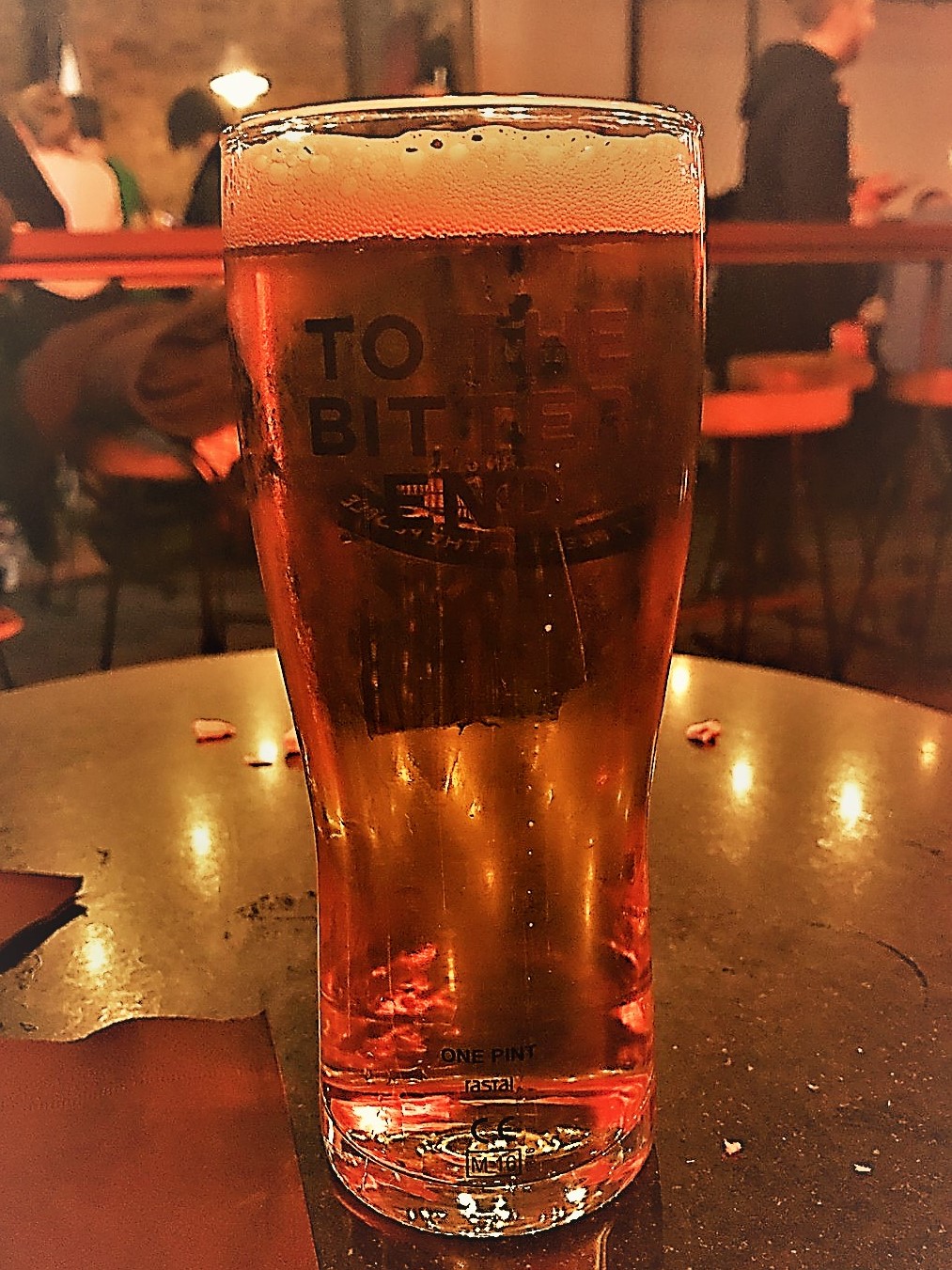 I ordered a draft Brewdog IPA and an Elvis Juice, the latter mainly because the name was kind of cute. We later learnt that they sold in bottles at supermarkets in the UK. Well, the draft Brewdog IPA was certainly fresher than the bottled one, but the taste profile was similar. There wasn't a huge quality difference compared to the bottled beers we have in Singapore, so hooray. As for the Elvis IPA, it had a tinge of grapefruit to it.
Check out the menu below for some sense of the prices. It costs about £6/SGD11 for a pint, which is a tad more expensive that local pubs in London, but perfectly good pricing for that in Singapore 🙂 In terms of pricing compared with other London pubs, I think the Brewdog bar in London charges slightly higher, though the beer is assured to be of decent quality.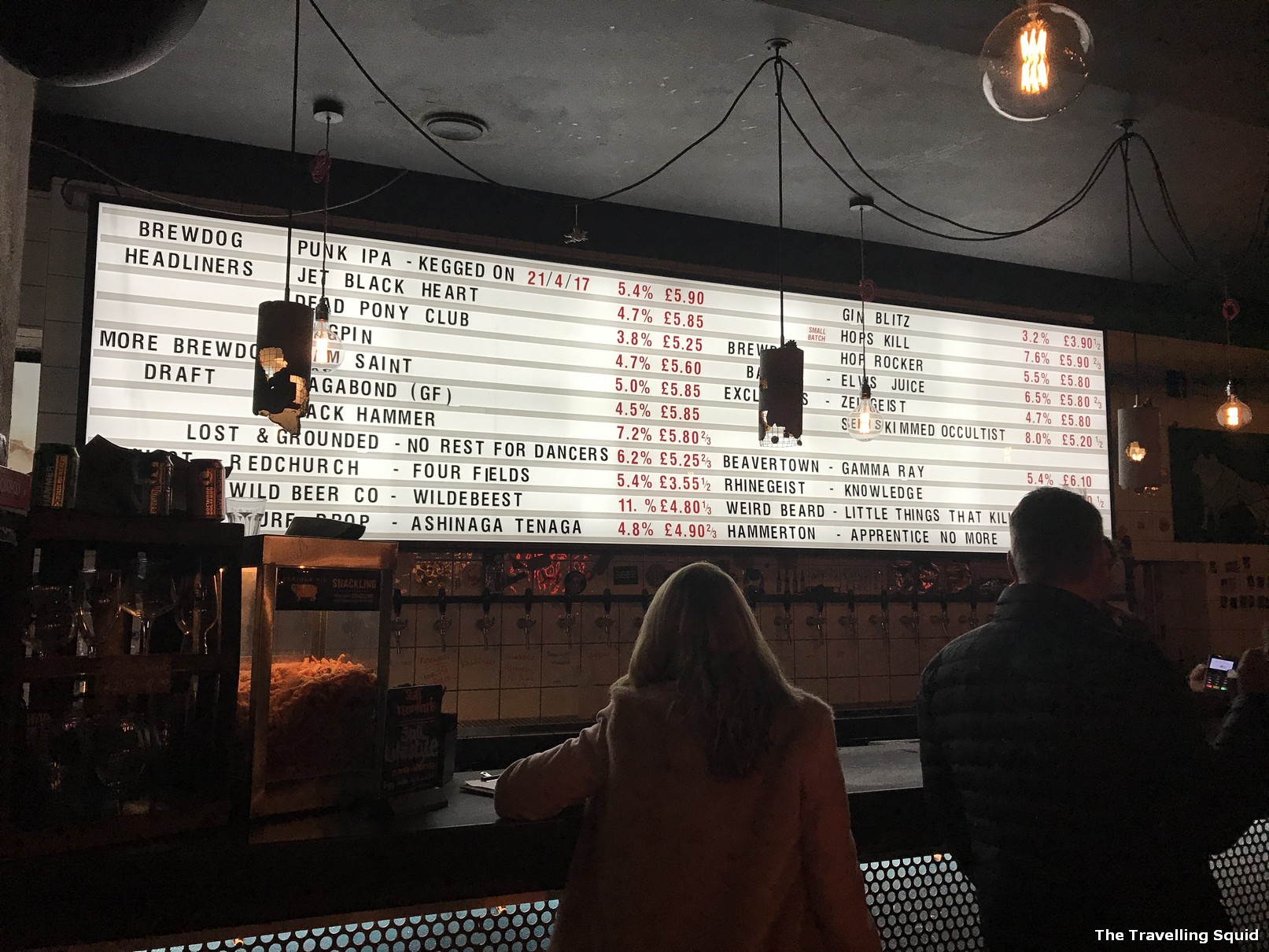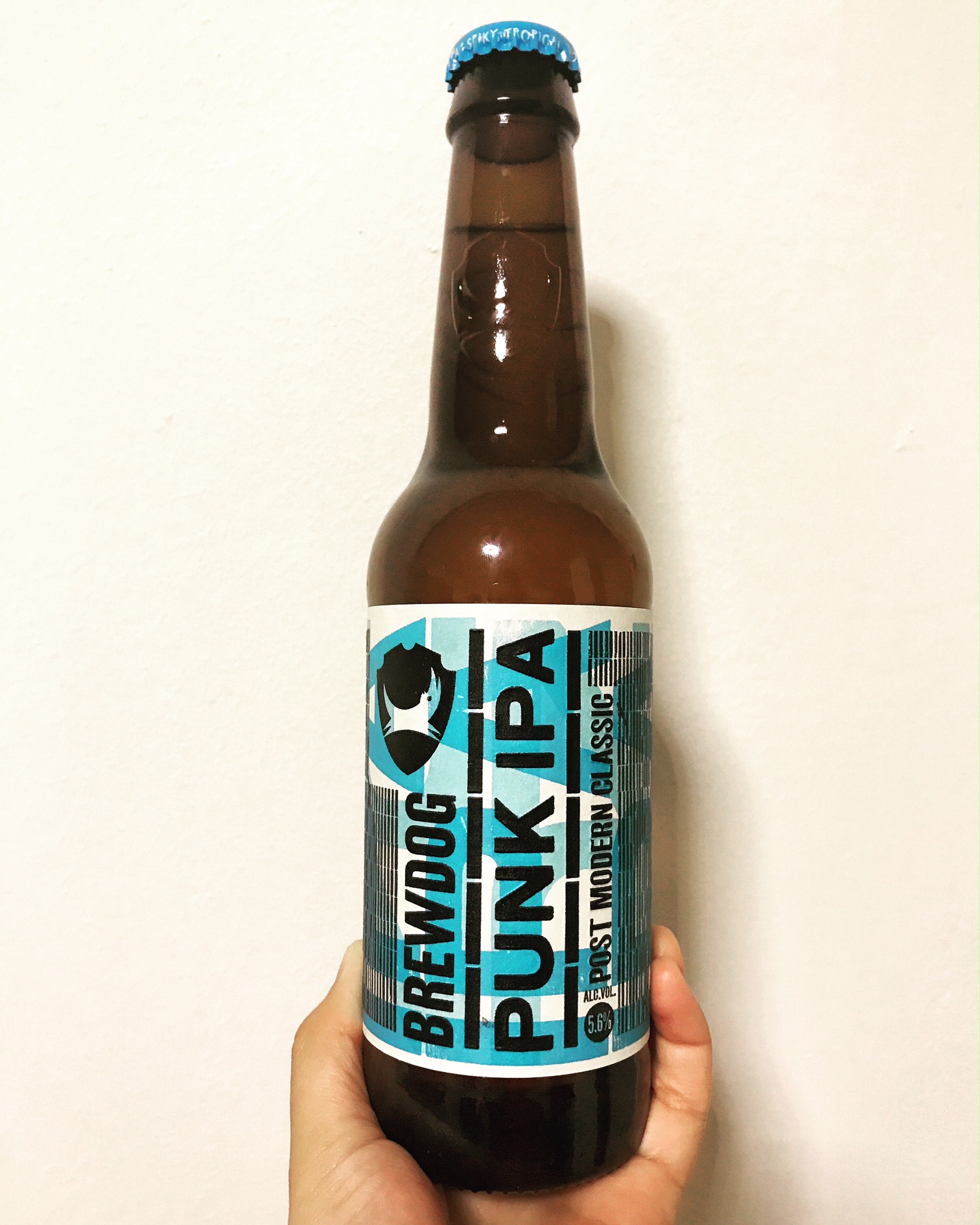 The Travelling Squid's Take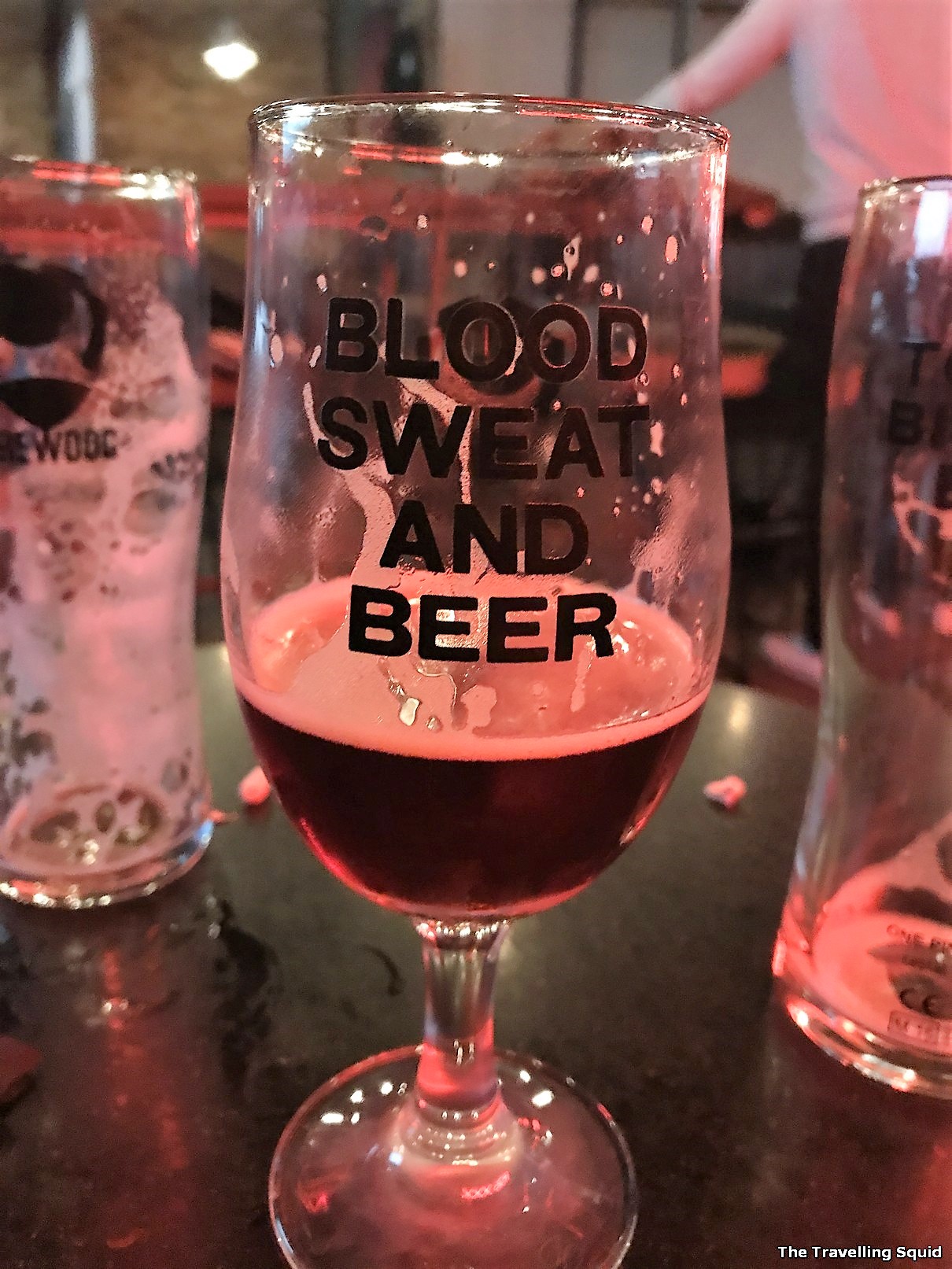 In Singapore, Brewdog was really something. It was one of the best craft beers to order at hipster restaurants and cafes, and we could never get it on tap. That said, after drinking some other great stouts and lagers in London, I must say that Brewdog is good, but definitely did not make it to my list of favourite bars. Stay tuned to find out more.
Note: I tried searching for various Brewdog bars in London, and they come with slightly different decor and vibe. Click here for a list of Brewdog bars.