Review: Matilda is the best play in London for kids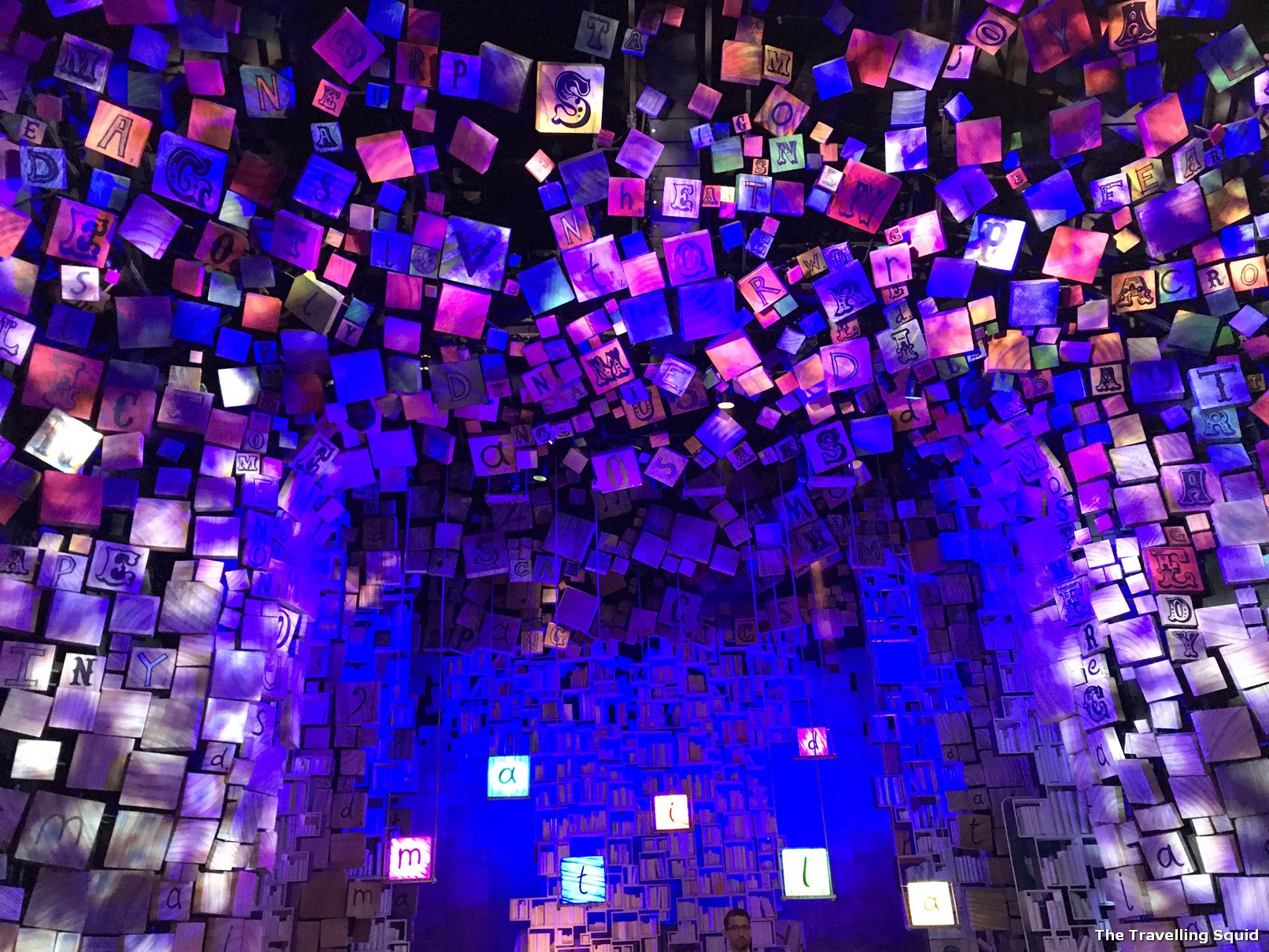 In my mind, Matilda is the best play in London for kids. To be honest, I have not watched that many plays, but it is just a very holistically good play which ticked all the boxes. It was very much unlike the much-raved-about Phantom of the Opera. I like that in this musical, the lead character Matilda dislikes Cinderella. It also promotes good values in kids – fighting for what you believe in, enjoying the joys of reading and learning, and that being naughty, may not exactly be a bad thing.
The Set
When you first arrive, you'll be charmed by the set. It is quite amazing – it makes your feel that you are in a different world. It's great for children as it makes reading and learning so much fun – made me feel that I had to return home and read as many books as possible.
The Songs
It's the kind that would make you want to sing along as carpool karaoke. And the lyrics, are not only meaningful, but perfectly synced with the dance sequence which was choreographed really well. My favourite was the song Naughty, mainly because of the lyrics:
[Chorus]
Just because you find that life's not fair it
Doesn't mean that you just have to grin and bear it
If you always take it on the chin and wear it
Nothing will change
Even if you're little you can do a lot, you
Mustn't let a little thing like little stop you
If you sit around and let them get on top you
You might as well be saying you think that it's okay
And that's not right
[Verse 3]
Cinderella in the cellar
Didn't have to do much, as far as I could tell
Her godmother was two thirds fairy
And suddenly her lot was a lot less scary
But what if you haven't got a fairy to fix it
Sometimes you have to make a little bit of mischief
S got us really good tickets, and that was very much appreciated. I was sitting right next to the aisle, and could feel the air of Miss Trunchball stomping past me each time and the anxiety of the children running away from Miss Trunchball. Have included some videos in this post – hope you enjoy them.
Just because I find myself in this story
It doesn't mean that everything is written for me
If I think the ending is fixed already
I might as well be saying
I think that it's ok
And that's not right
The Travelling Squid's Take
Matilda is a show, not only for kids, but for adults thinking about their childhood. The songs may seem simple, but it borders on a very simple fact – don't grit you teeth and suffer in silence. Never let things stay at status quo, and to change the way things are, sometimes you'd just have to be naughty.