Try the challenging hiking route to the peak of Arthur Seat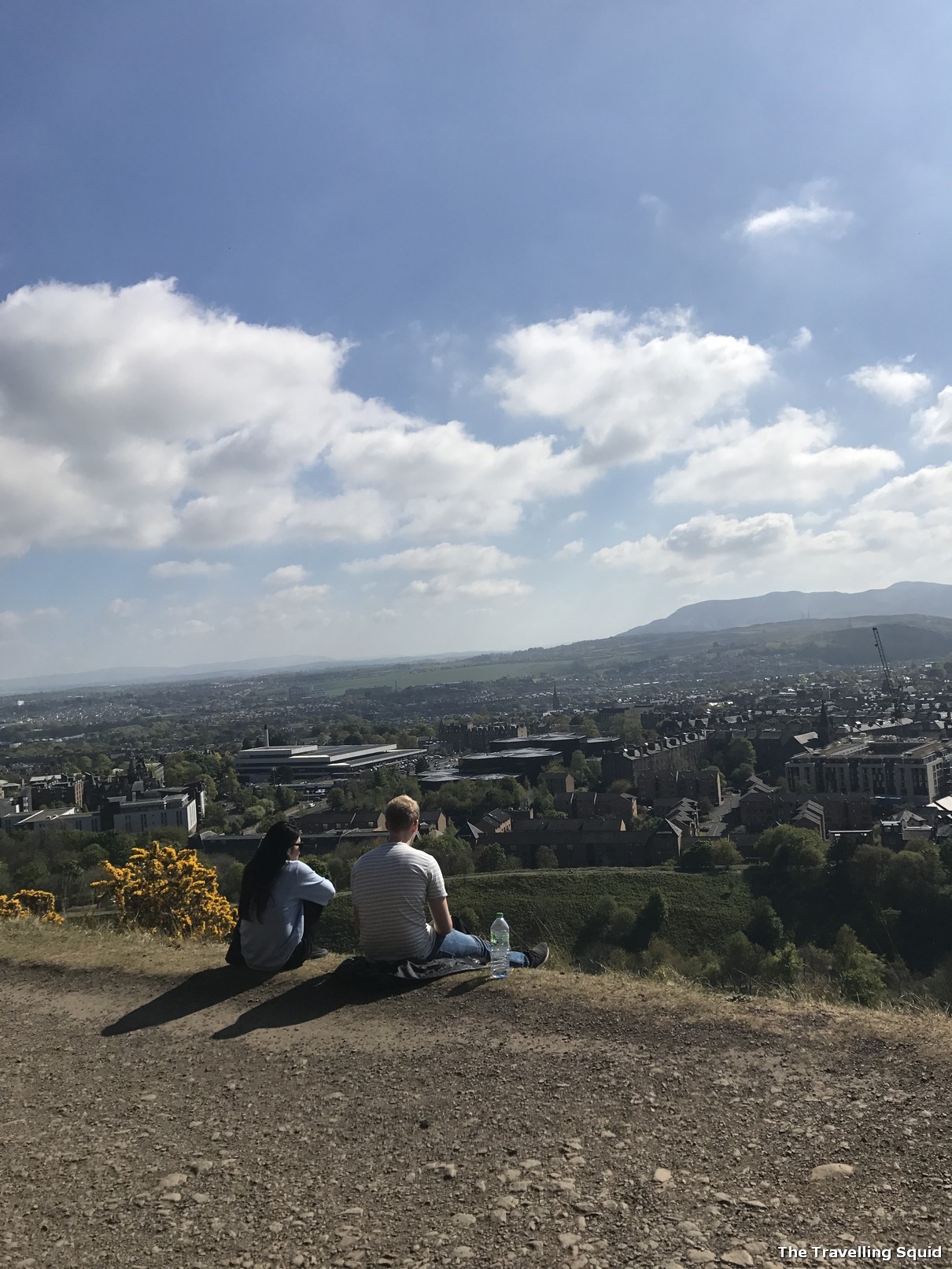 The hike up Arthur Seat can be a leisurely one, depending on the path you choose. We for one, were mistakened. Thinking that long paths with lesser slopes would take us longer to get to the peak, we immediately took the steep path upon arrival. (Note: This post, like the path we first took, would not tell you how to get to the peak of Arthur's Peak right away. That's in the next post.) It is a detour, and a somewhat intense one. But quite worth an experience, especially if you like rocks and hilly hikes. Here's why you should try the challenging hiking route to the peak of Arthur Seat.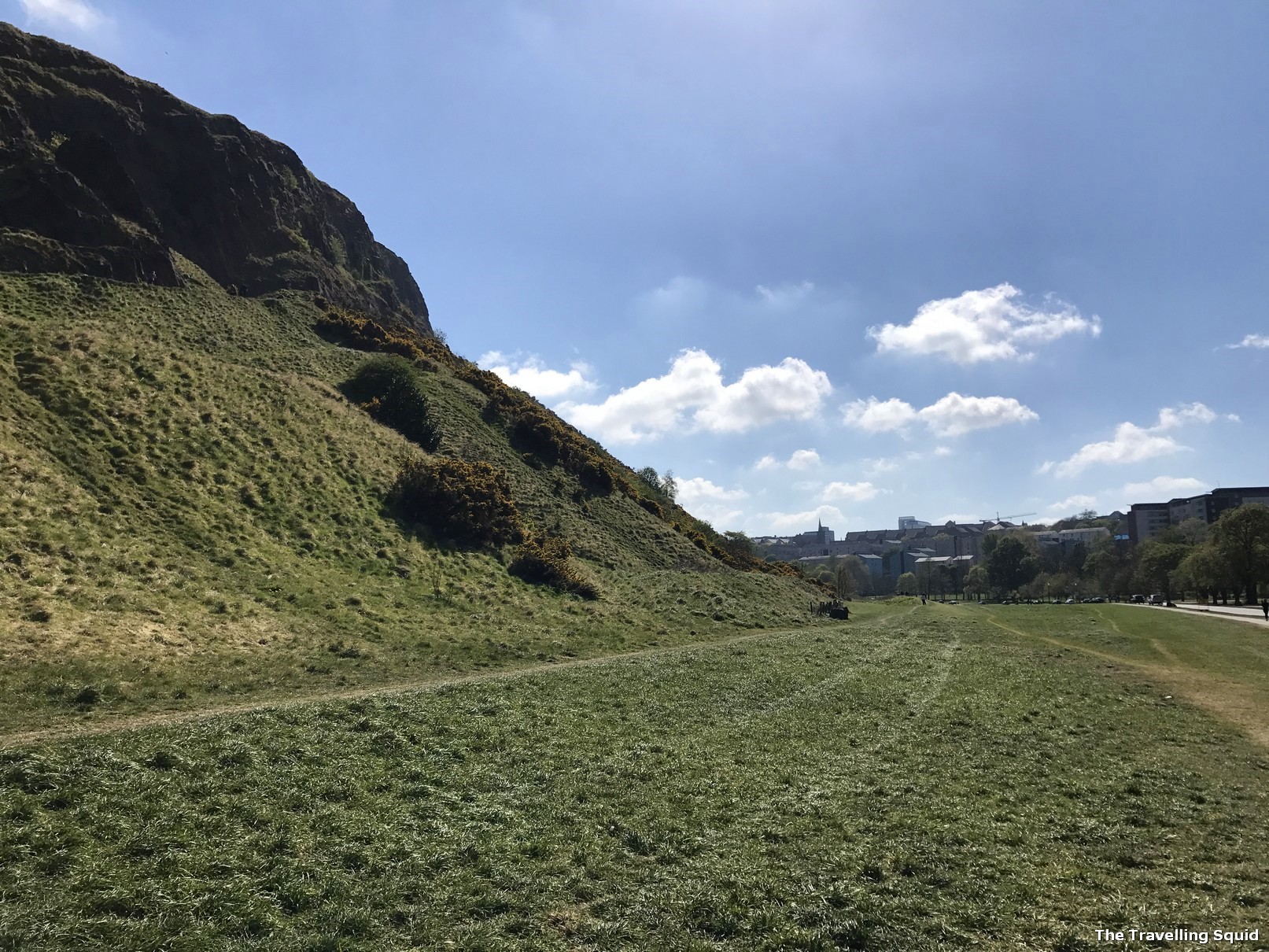 It's actually really easy to get to the start point. Simply follow map directions on Google to the Holyrood Palace. Before you set off, use the loo because there are no toilets along the way, and it's too crowded with fellow humans to be doing it in the bushes.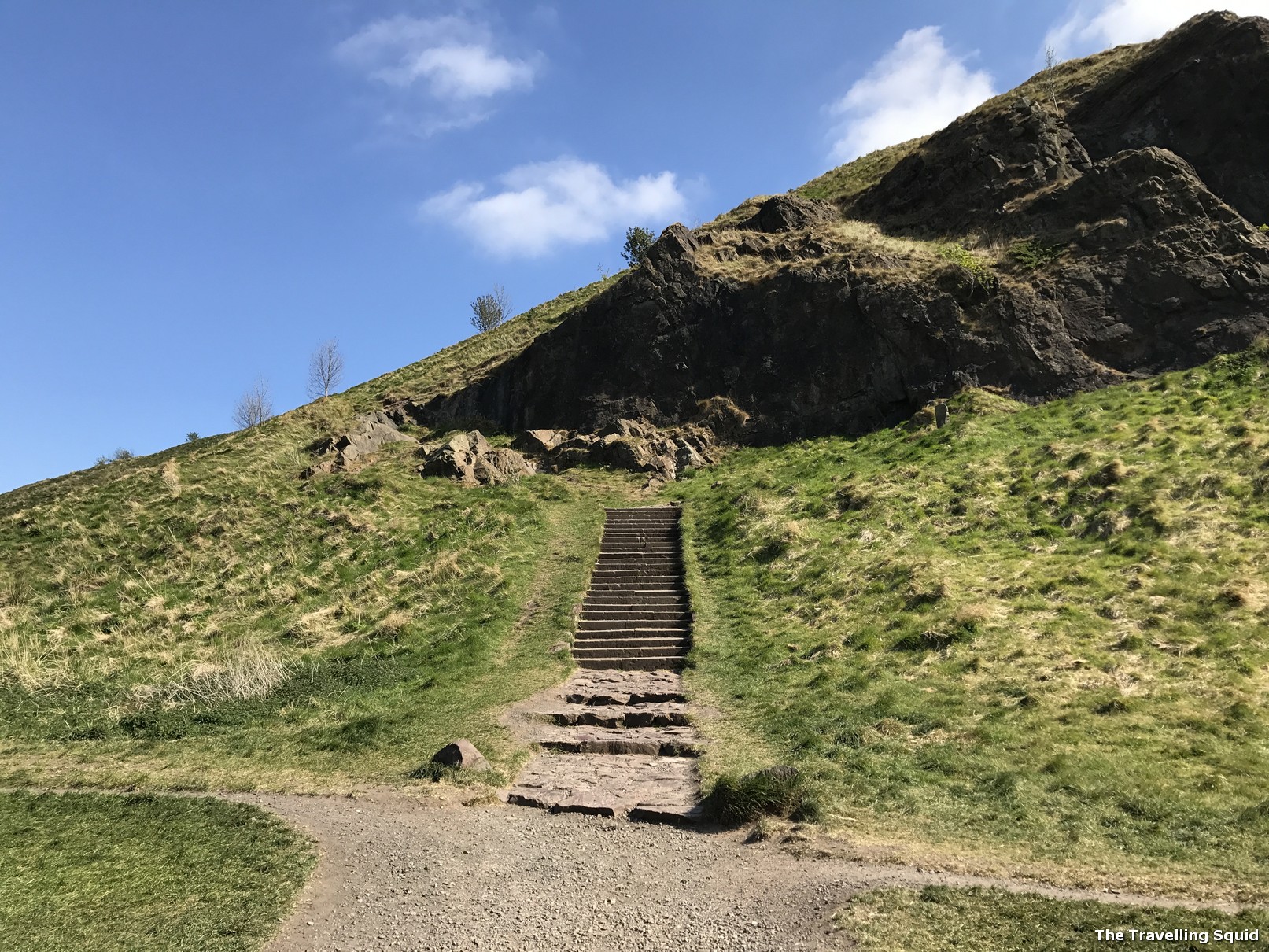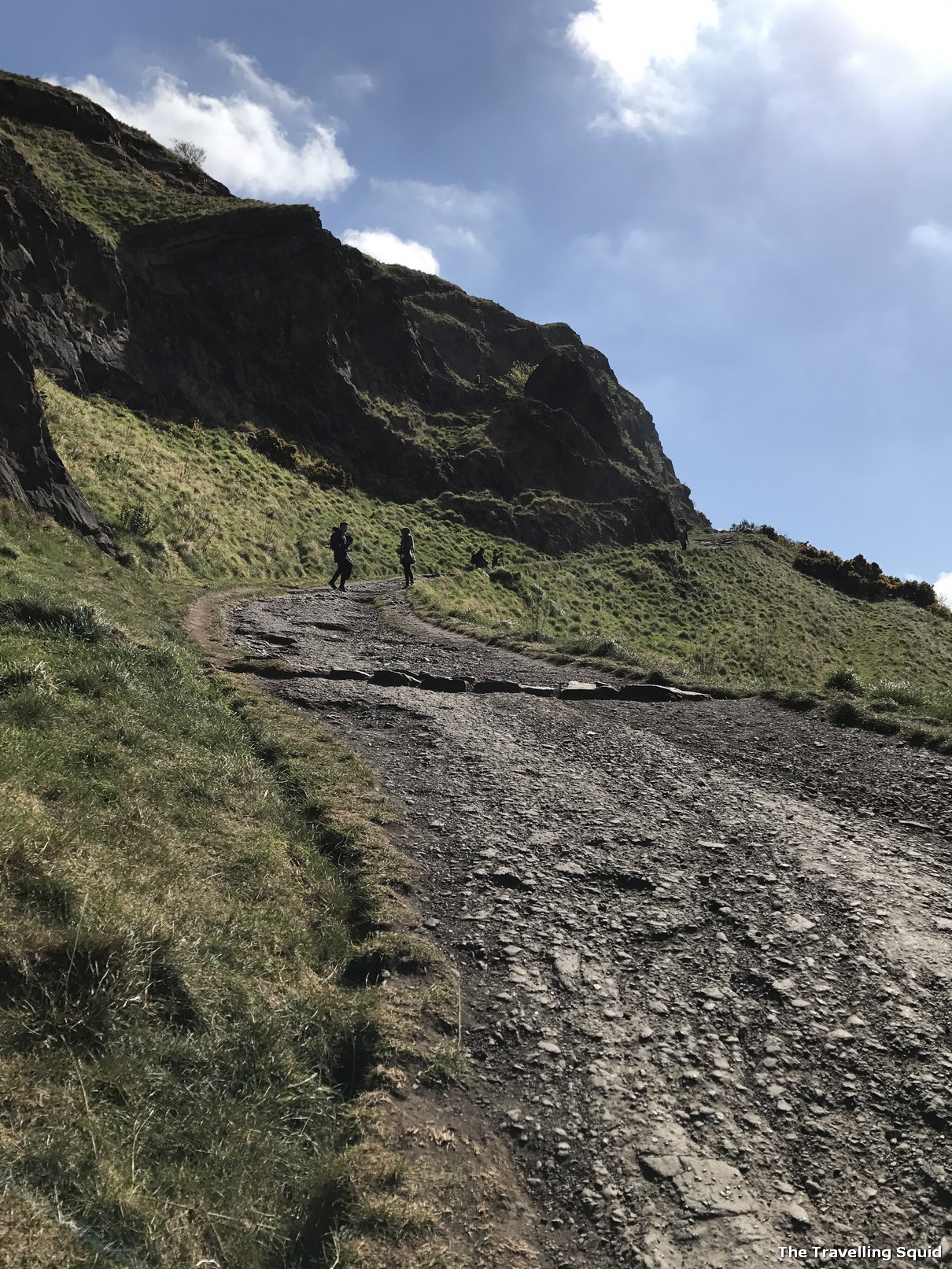 When we first started on our ascend, our first hurdle was a really steep slope. It left me huffing and puffing, and full of admiration for King Arthur, who back in the day would have been clad in huge metal helmets and chest armour. The slope got better – the gradient lessen, it started to feel like a leisurely walk. I wasn't prepared for this – and once we got up to 50m, asked S if we were 'almost there yet'. 'I can see most of Edinburgh from here,' I said.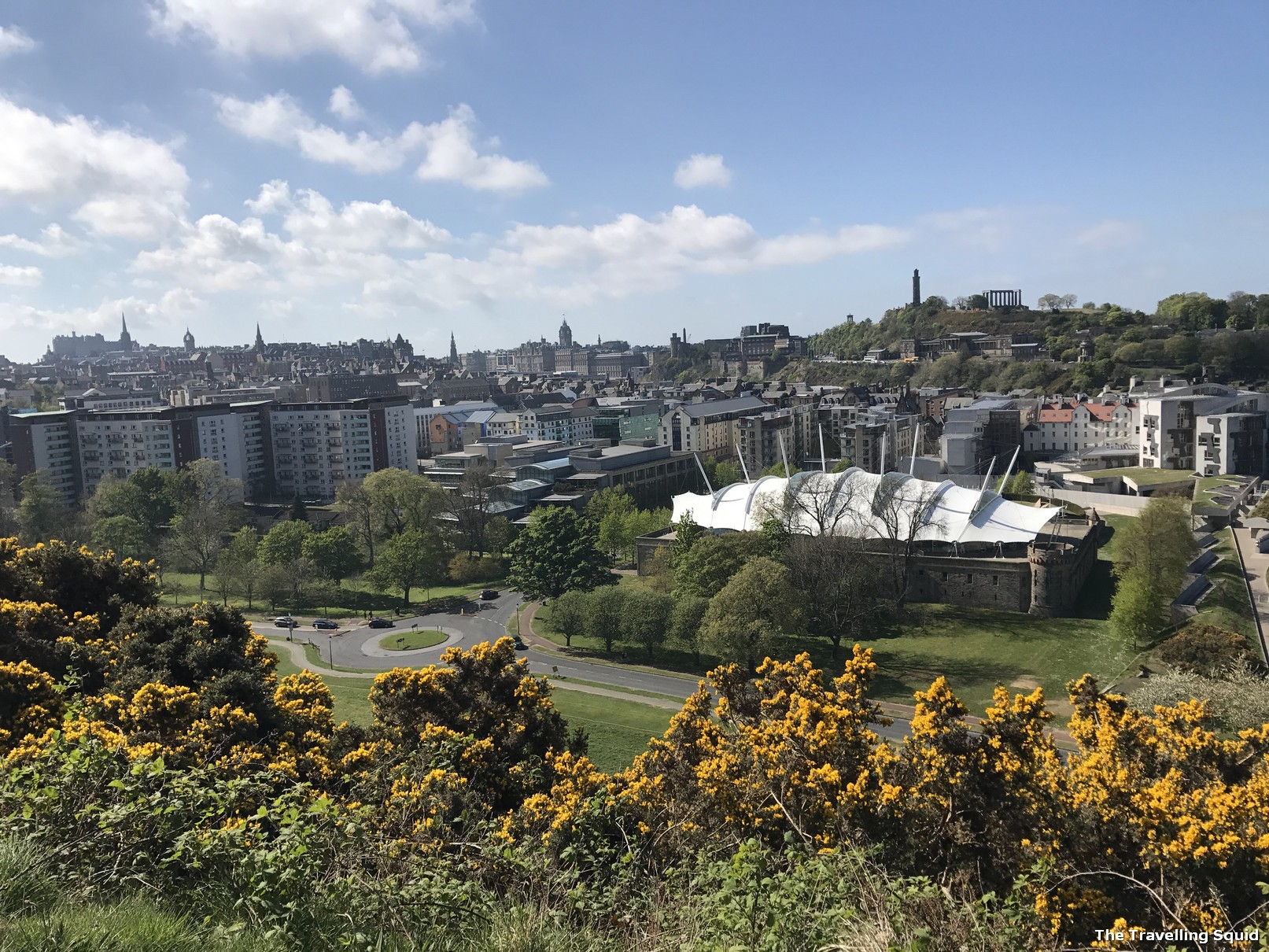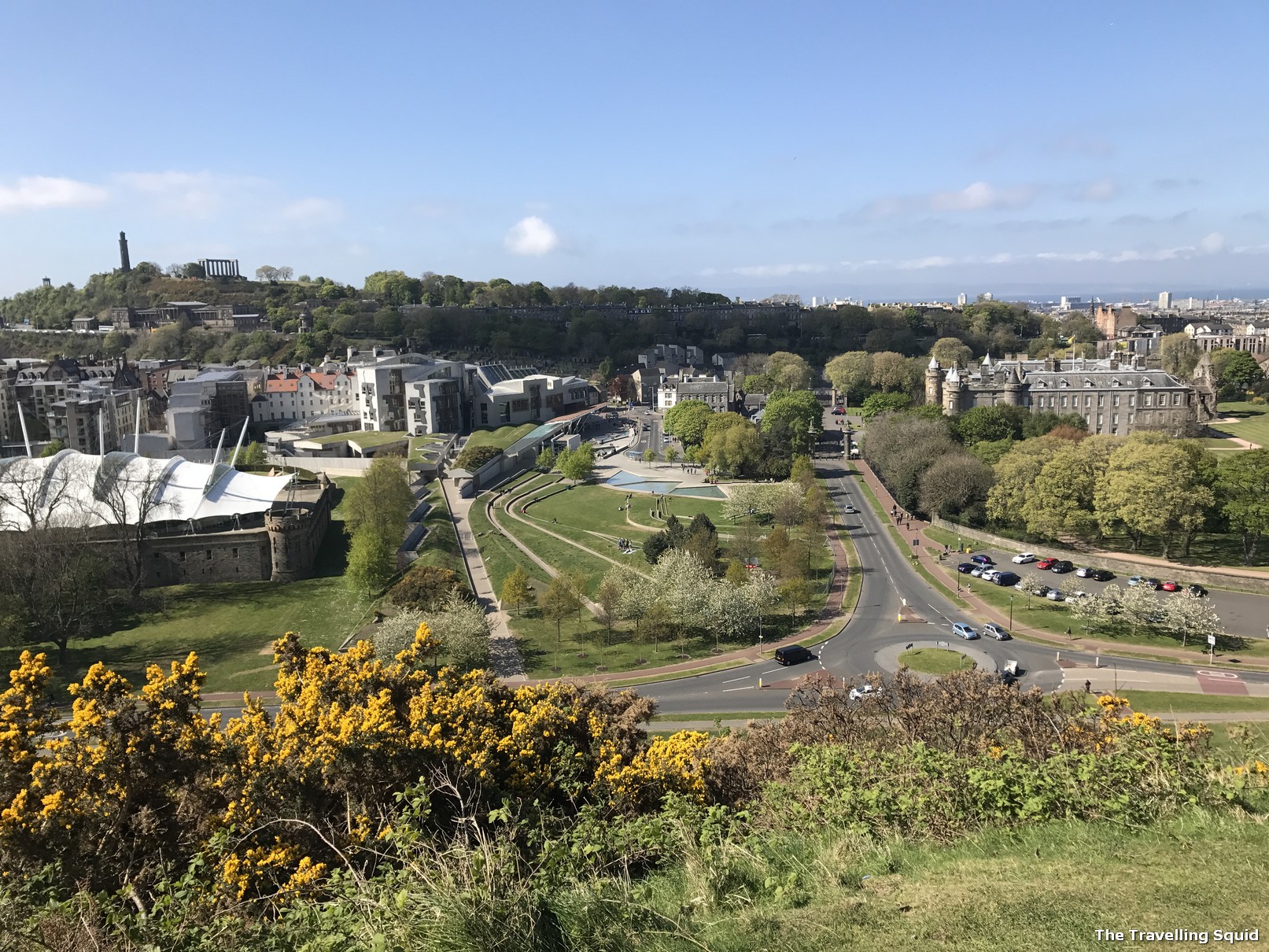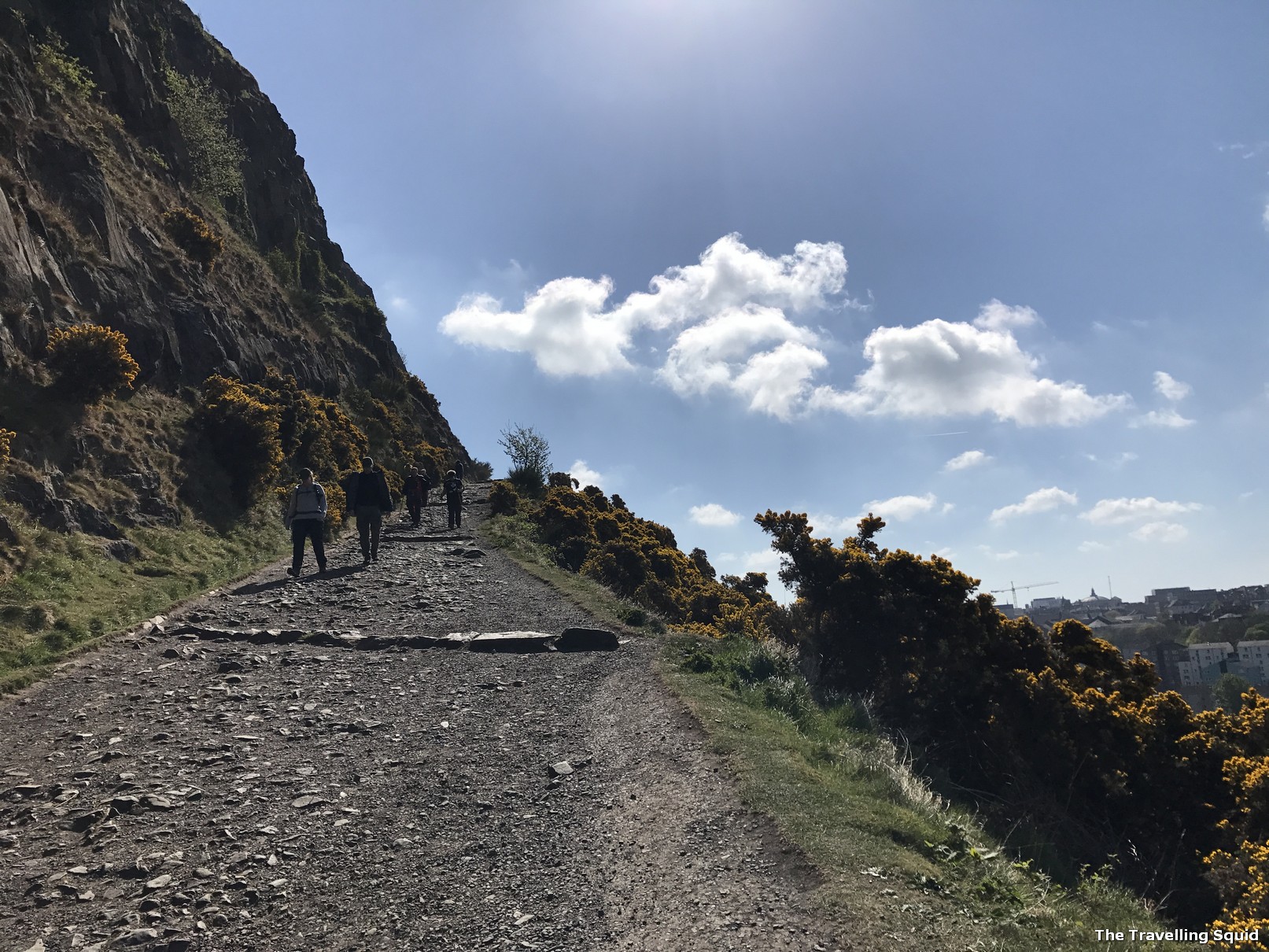 Well, at about 50m, it was just rock around us. There was a couple sitting by the edge of the slopes, watching the world go by. Next to them was a bottle of water. People were reading among the rocks – perfect for a cool summer's day. It's cool, dry – and there's sun. Just the right temperature for a picnic, apart from the occasional gust of wind.
A clearing – 20 minutes from the start point
We arrived at a clearing 20 minutes later. We took the time to rest, and sat down on the  grass like many others were doing. We just didn't care. In Singapore, an ant would have got into my pants. But the Scottish ants were no where to be seen.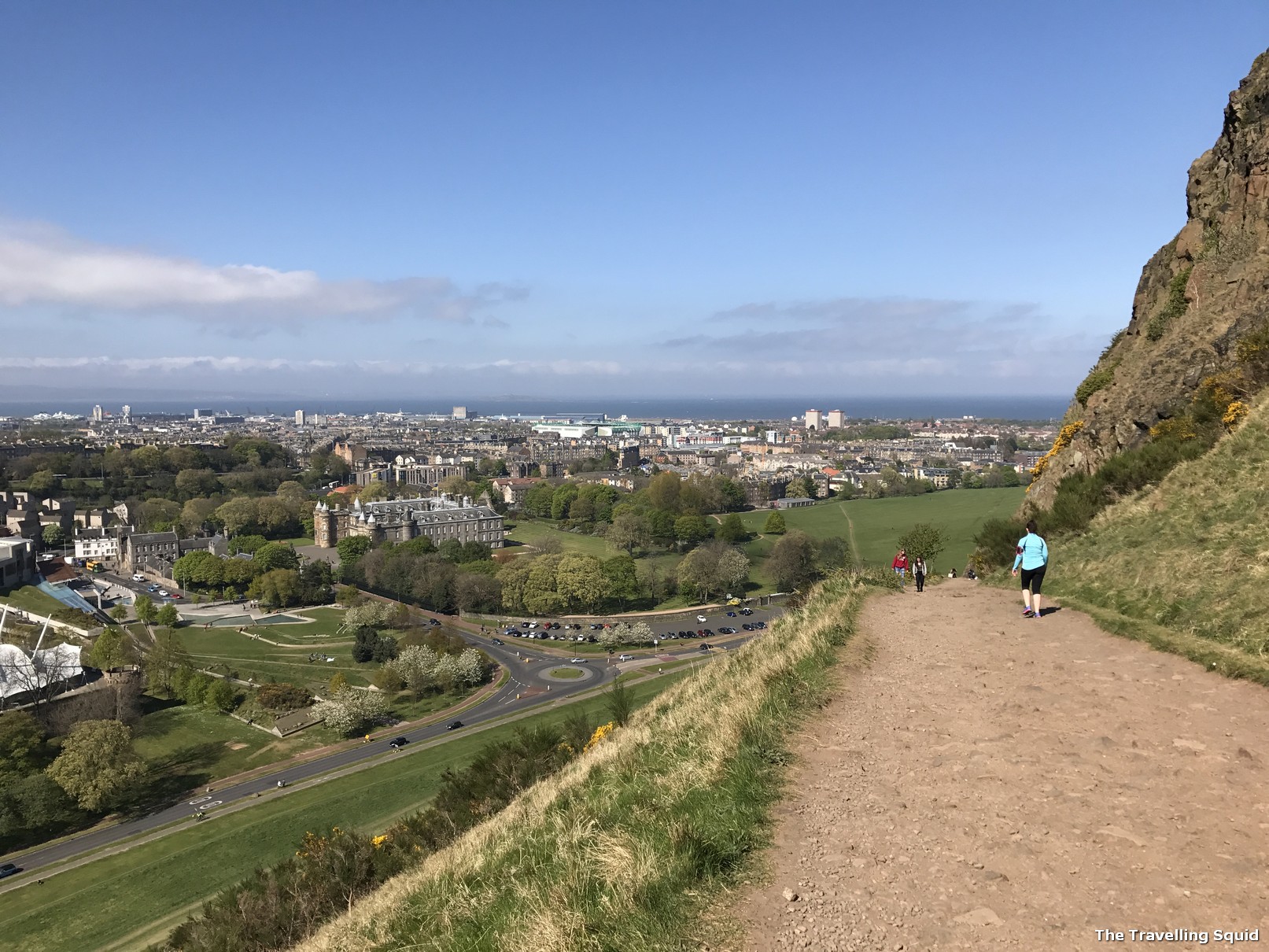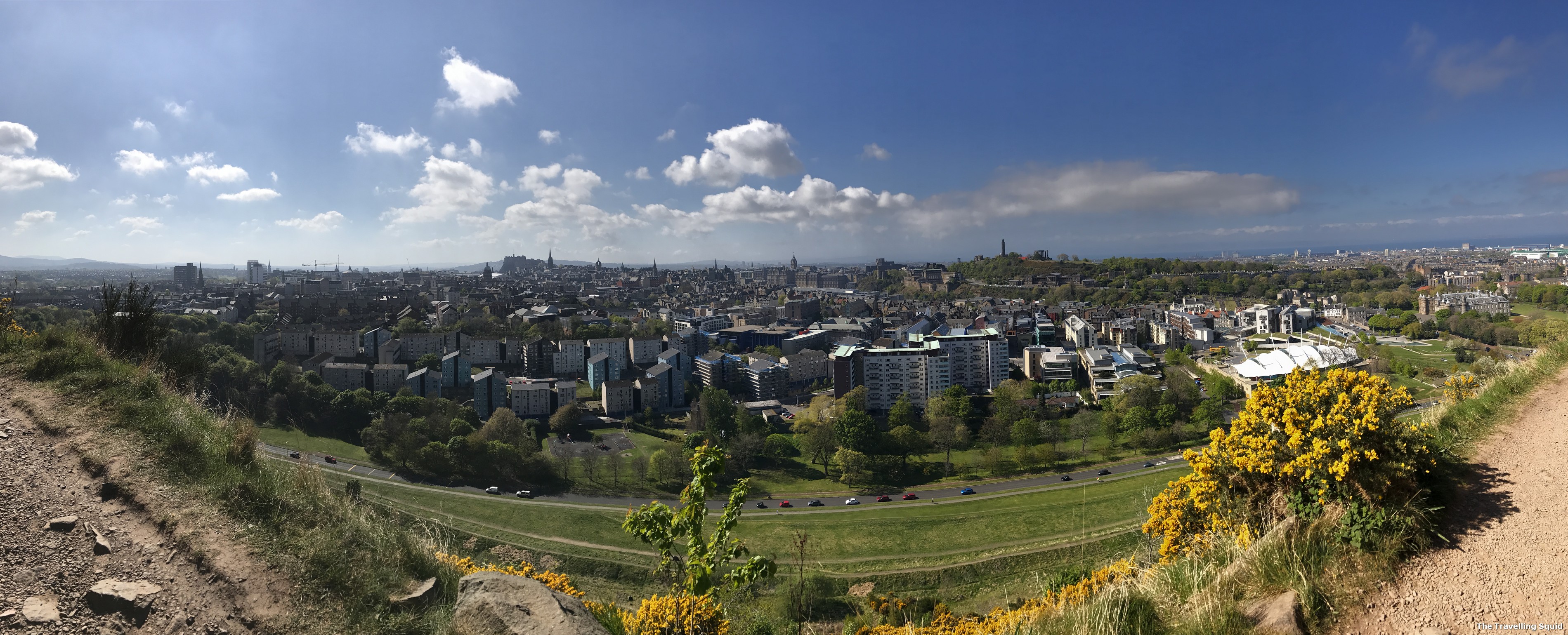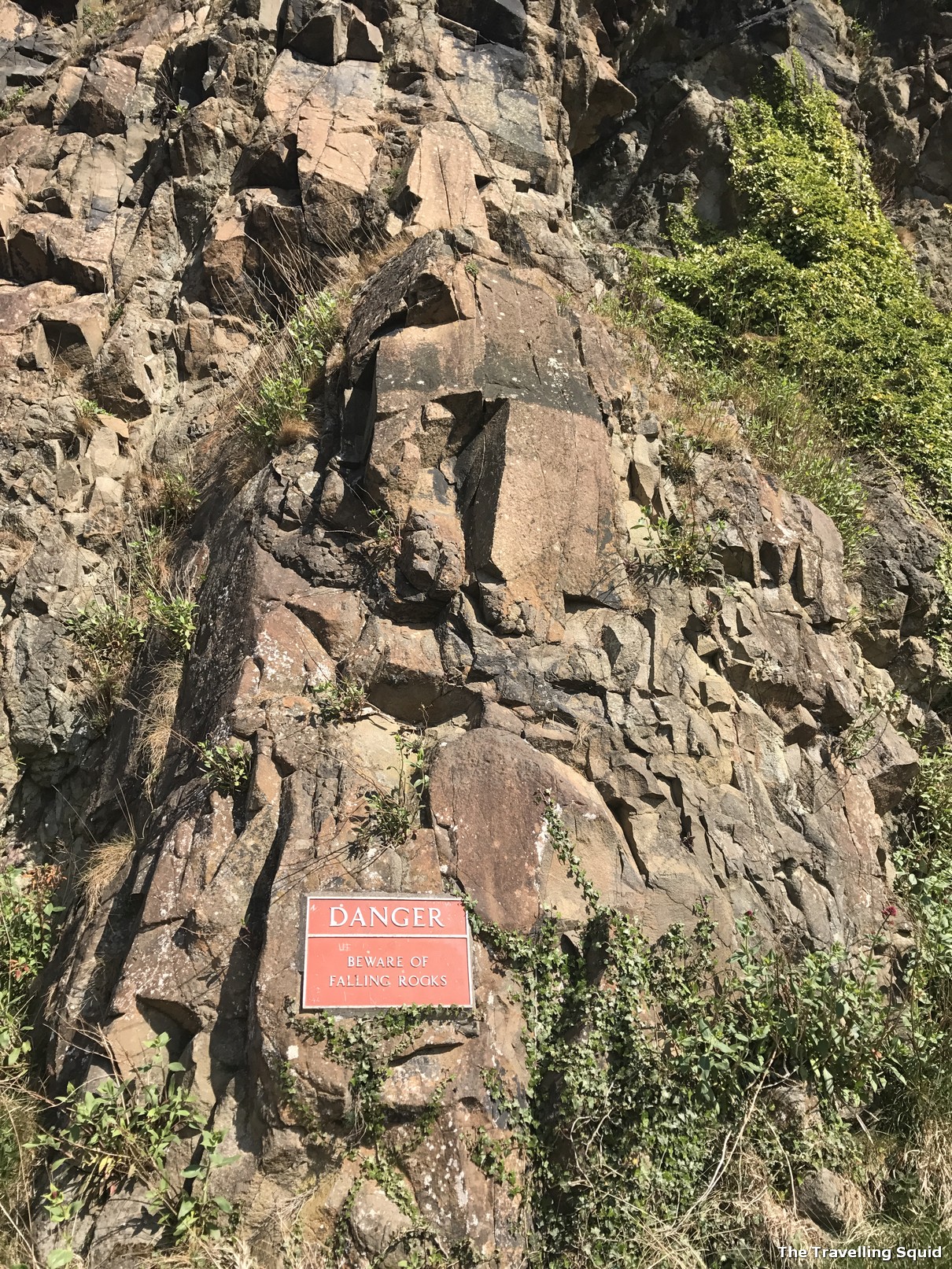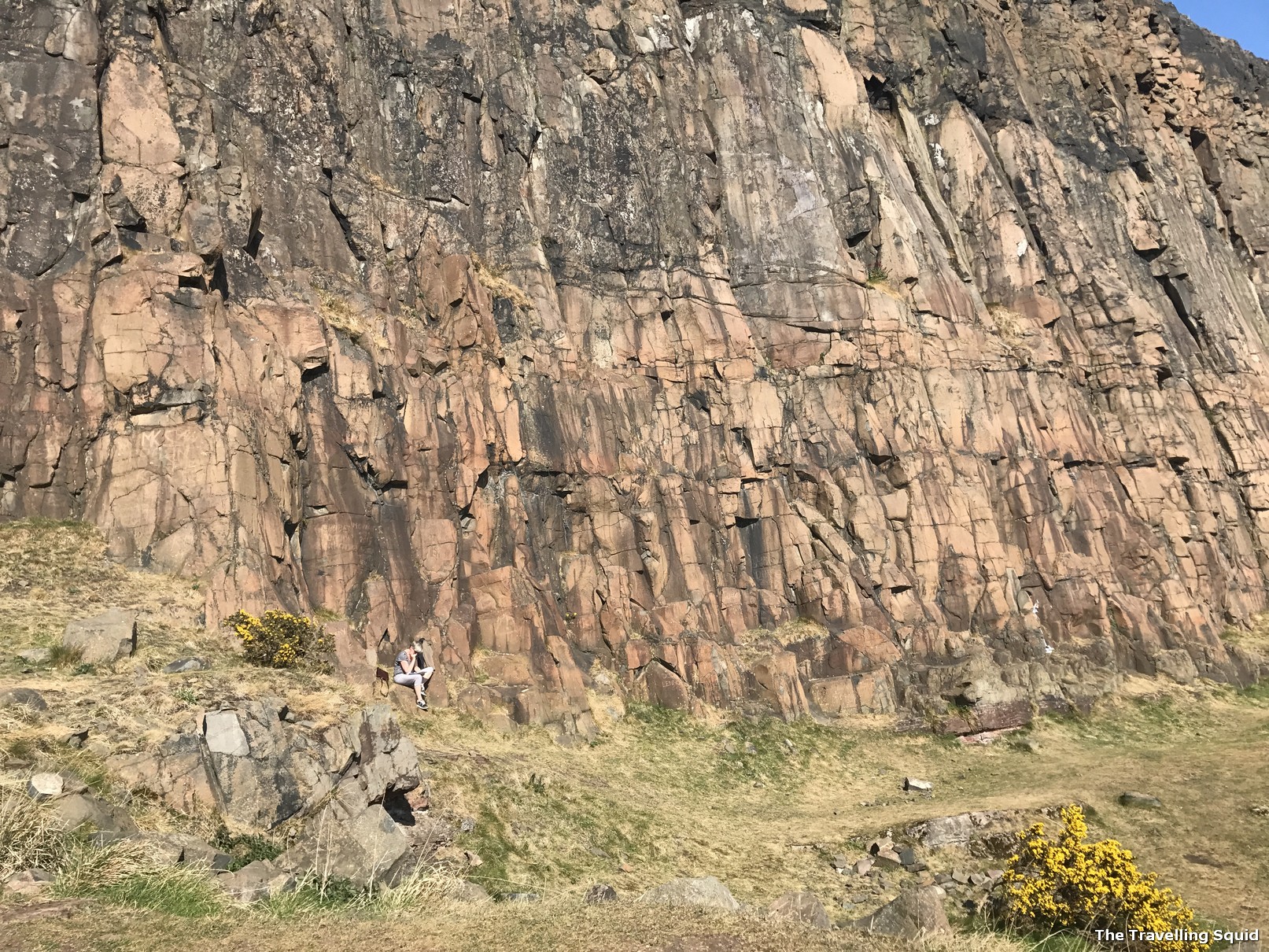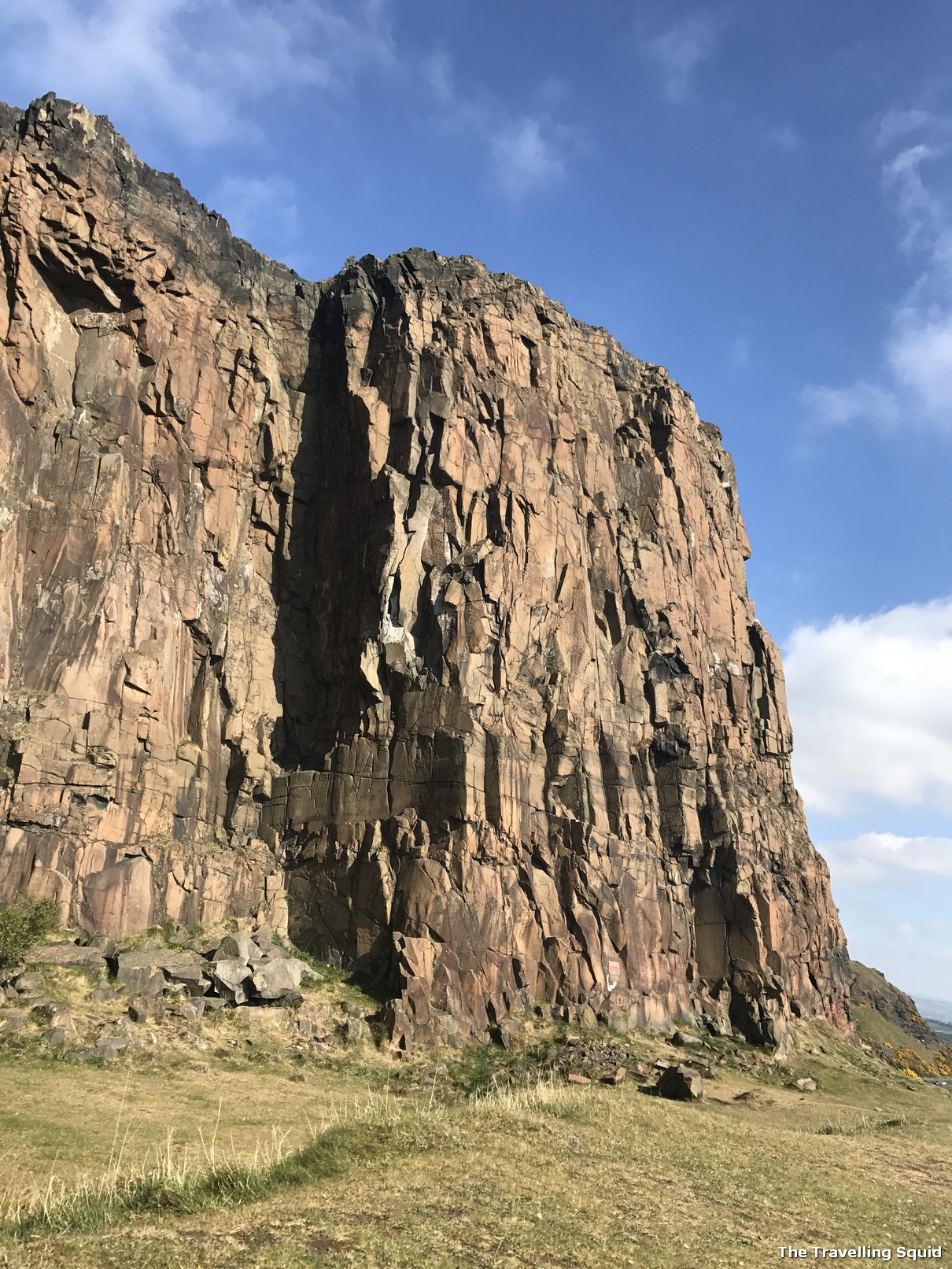 It was at this point we realised we had taken a longer route to the peak. We had to make our way further down again. Al lot more walking. Perhaps it was optimism and confidence, but I thought we could finish the hike in 1.5 hrs. We took double the time.
Start of the proper ascension to the peak of Arthur's Seat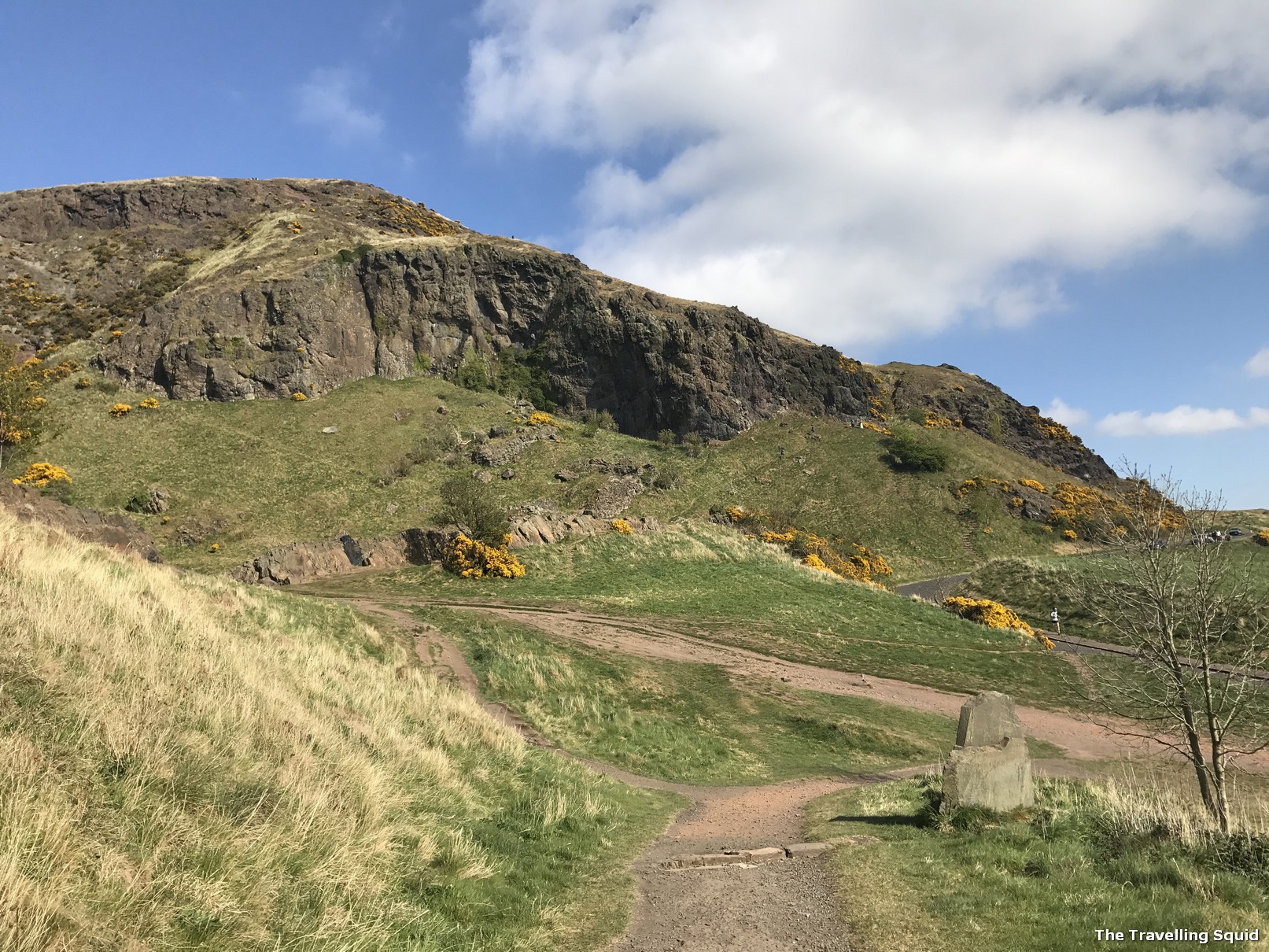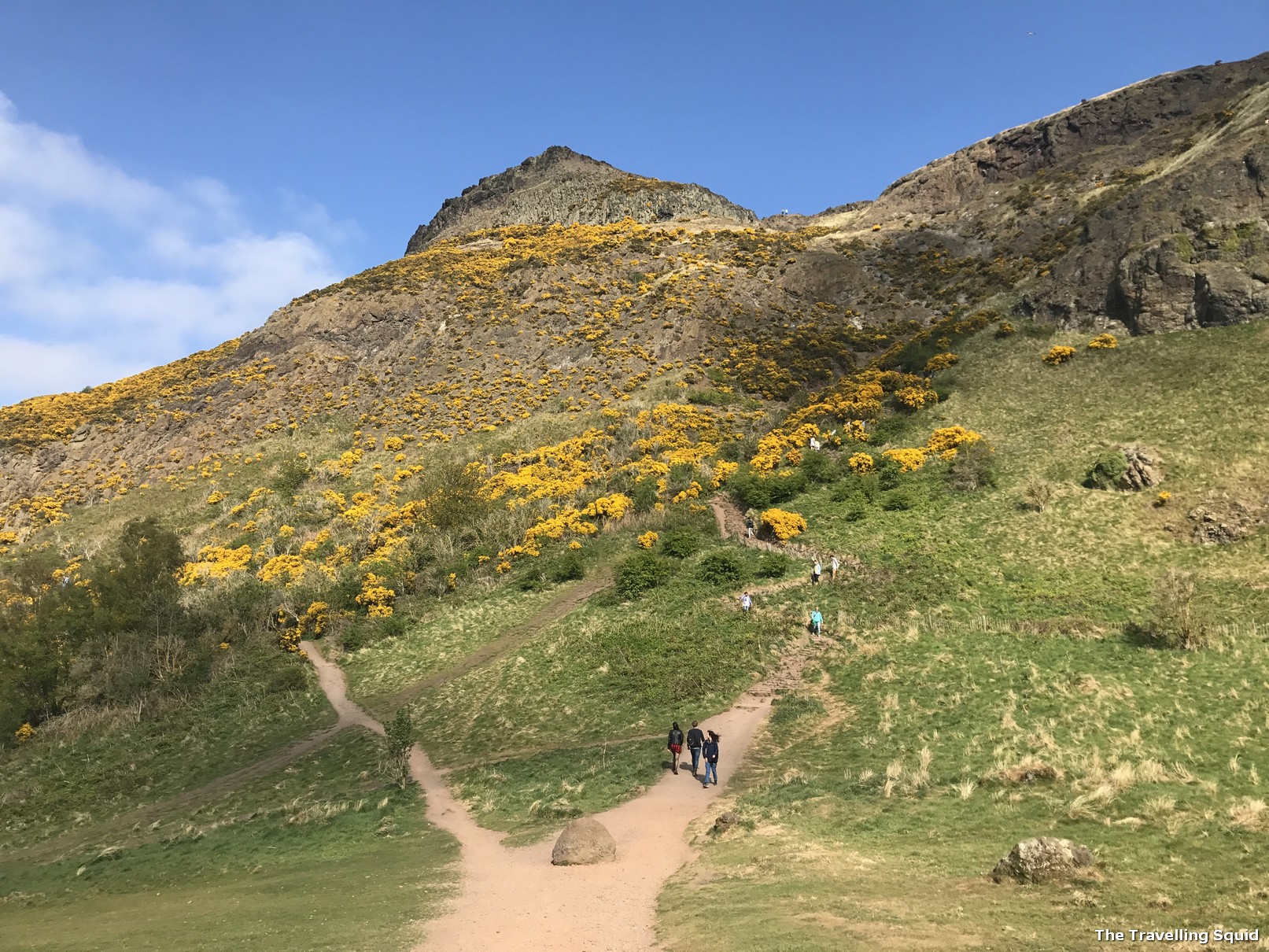 The Travelling Squid's Take
Having taken the path with a steep slope, I was physically exhausted, but had no regrets. It was nice exploring the different ways up the mountain. It was good to know that we did not have to take the same path down, cos it was a little more steep, rugged, and involved a bit of scrambling (bashing through grass). But it was worth it. Because without this experience, we would not have appreciated the other path we took later on, which looked easy, and was the direct path up the mountain.
More to come in a next post.