Five things to do in Penang with a three day itinerary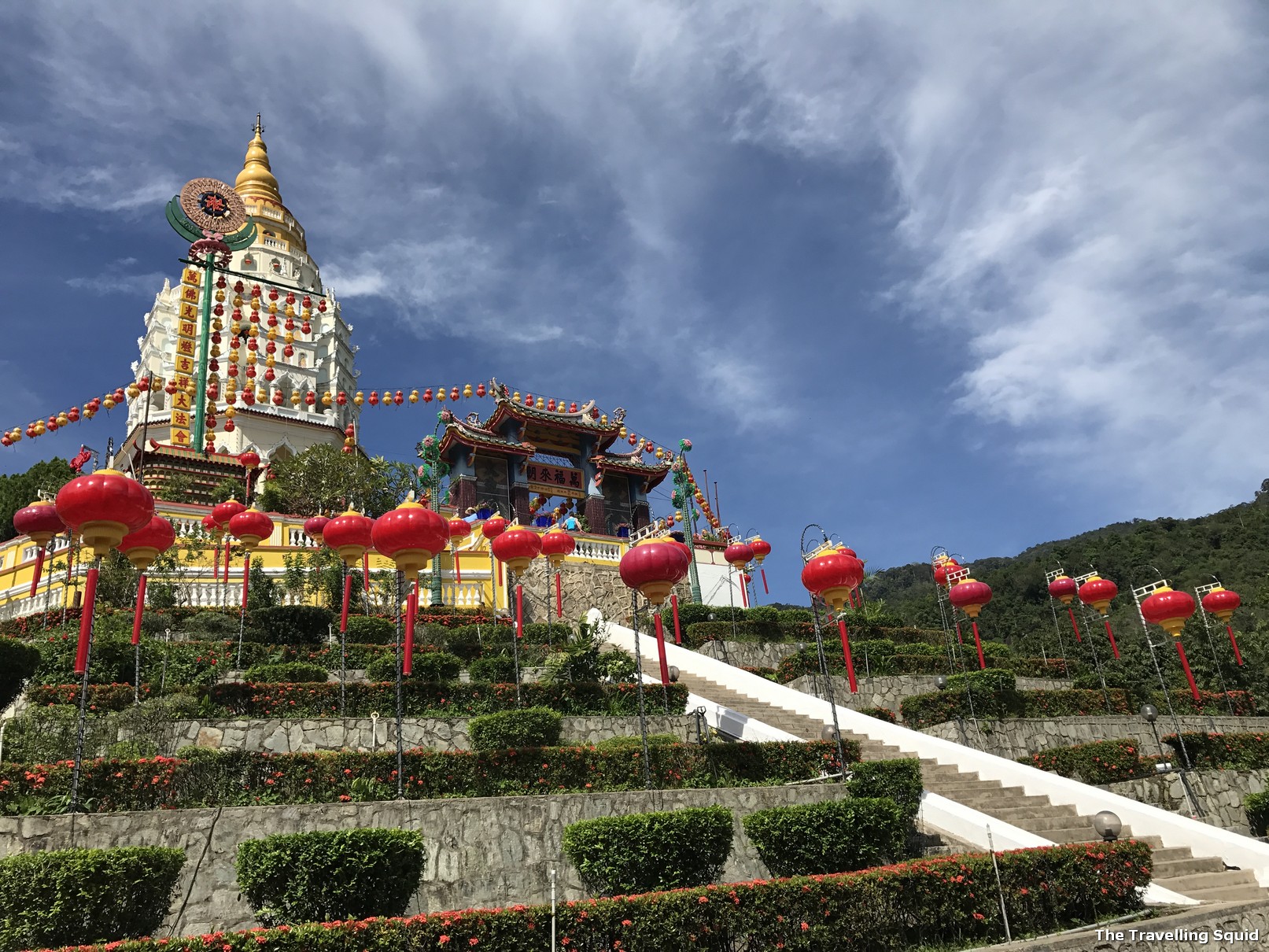 Penang is one of my favourite destinations in Malaysia. It's bursting with colour, the people are warm and friendly and there are just so many things to keep one occupied with. What I really like is Penang's chill vibe – here, there isn't a strong urge to rush from one place to another. You can take your time, sip a coffee while people watching at the same time. I present you five things to do in Penang with a three day itinerary.
1. Stay in a nice hotel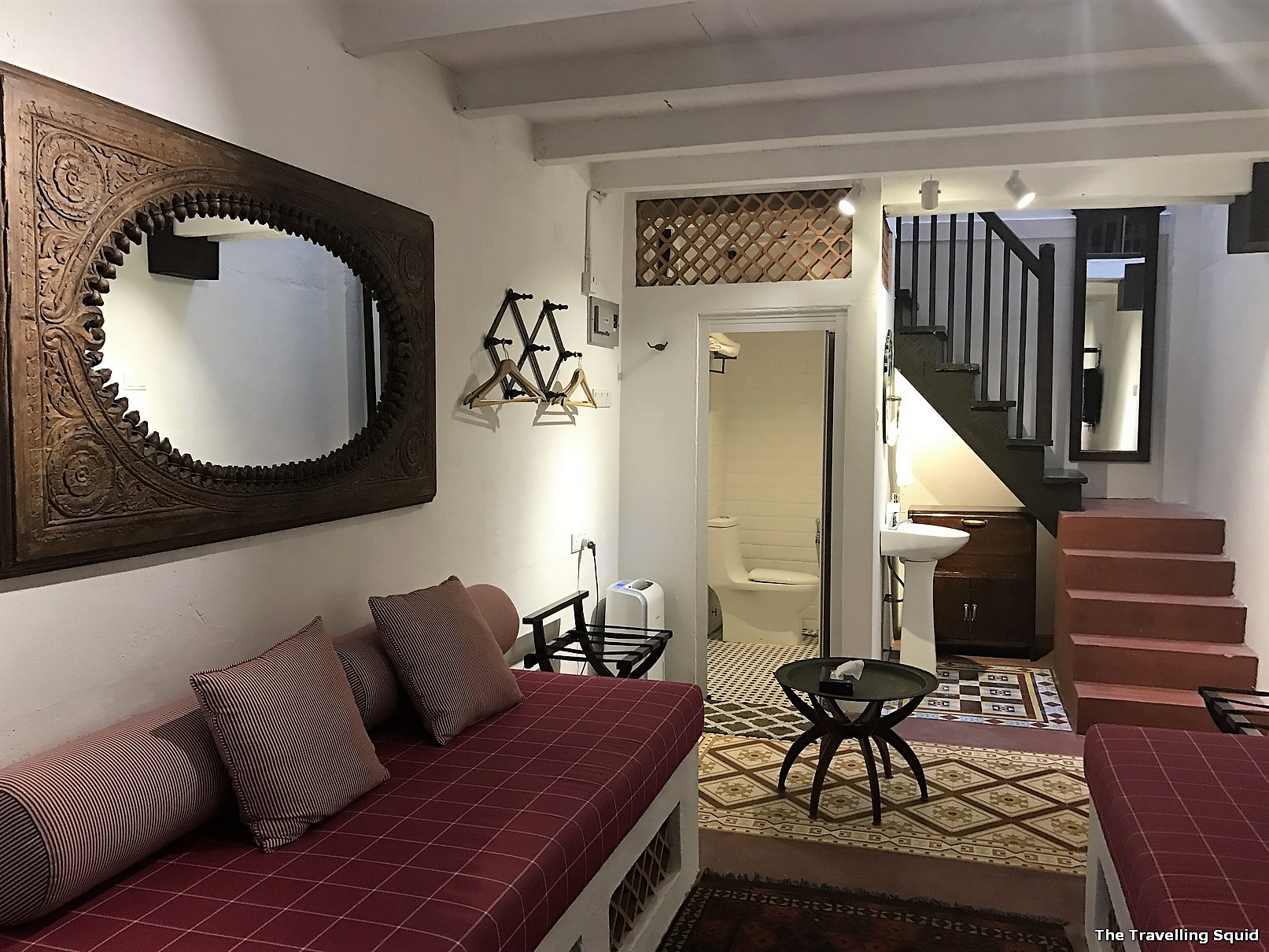 For an enjoyable stay, book a nice hotel, or a villa. While in Penang, we booked the Jawi Peranakan Mansion. It was a 15 minute walk from downtown Penang. The villa was very spacious – there were two toilets, a rare luxury for us to have a toilet to ourselves. The villa was modelled after an old colonial house but came with modern furnishings. It was two-storeys high – with tall ceilings and air-conditioning – making it a really relaxing and comfortable stay.
It cost us SGD150 per night, which was slightly more expensive than an average hotel. But most importantly it was a good experience. Click here for Tripadvisor reviews.
Stay at Jawi Peranakan Mansion: 153, Jalan Hutton, George Town, 10050 George Town, Pulau Pinang, Malaysia
2. Try the hawker food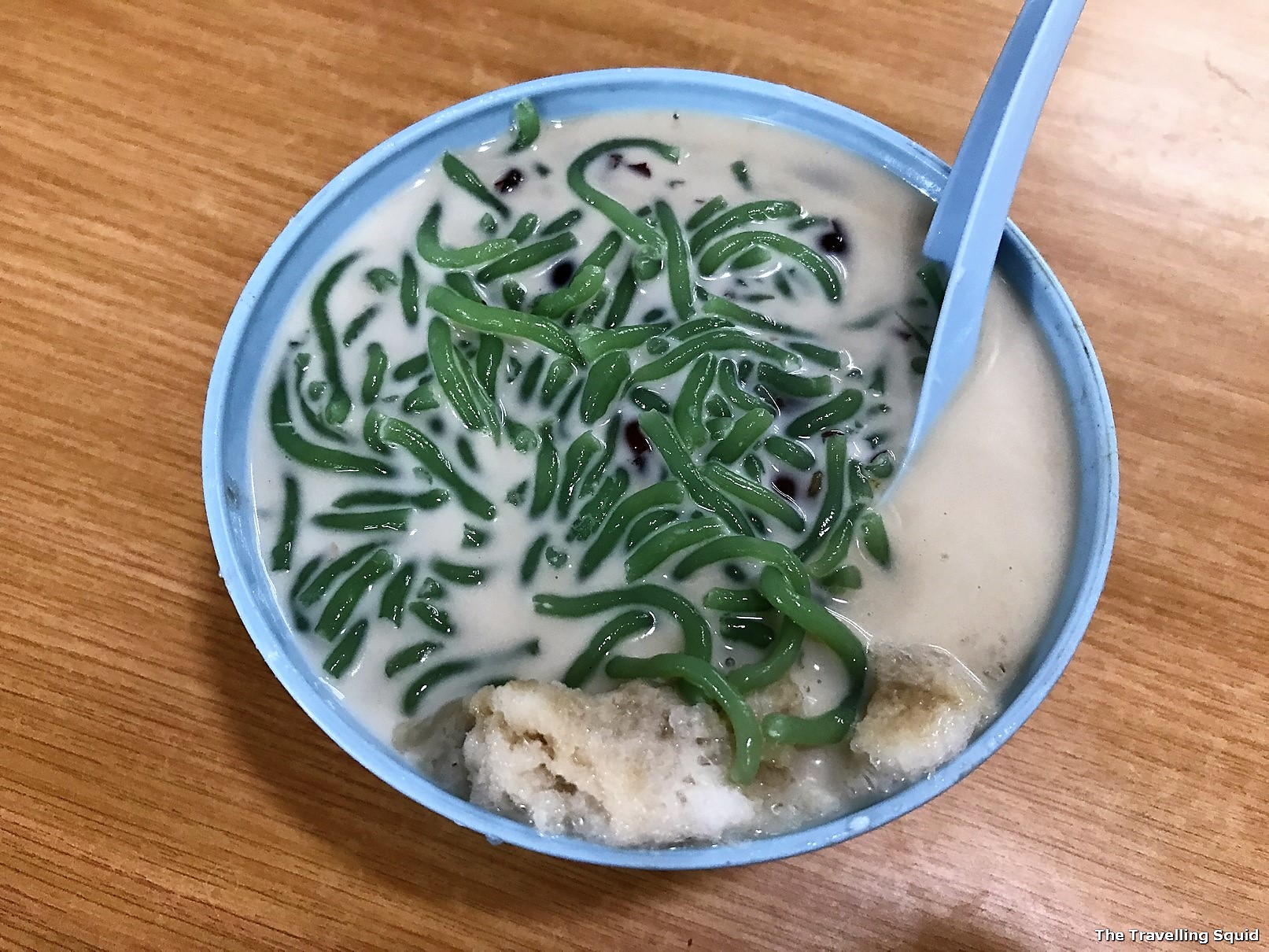 Penang's hawker food is a major highlight. Think about the cold refreshing chendol, sweet and sour assam laksa and roasted duck. Apart from the flavours and taste of the food, it's also the experience of eating by the roadside and ordering food from makeshift hawker stores that makes one feel that you are going back in time.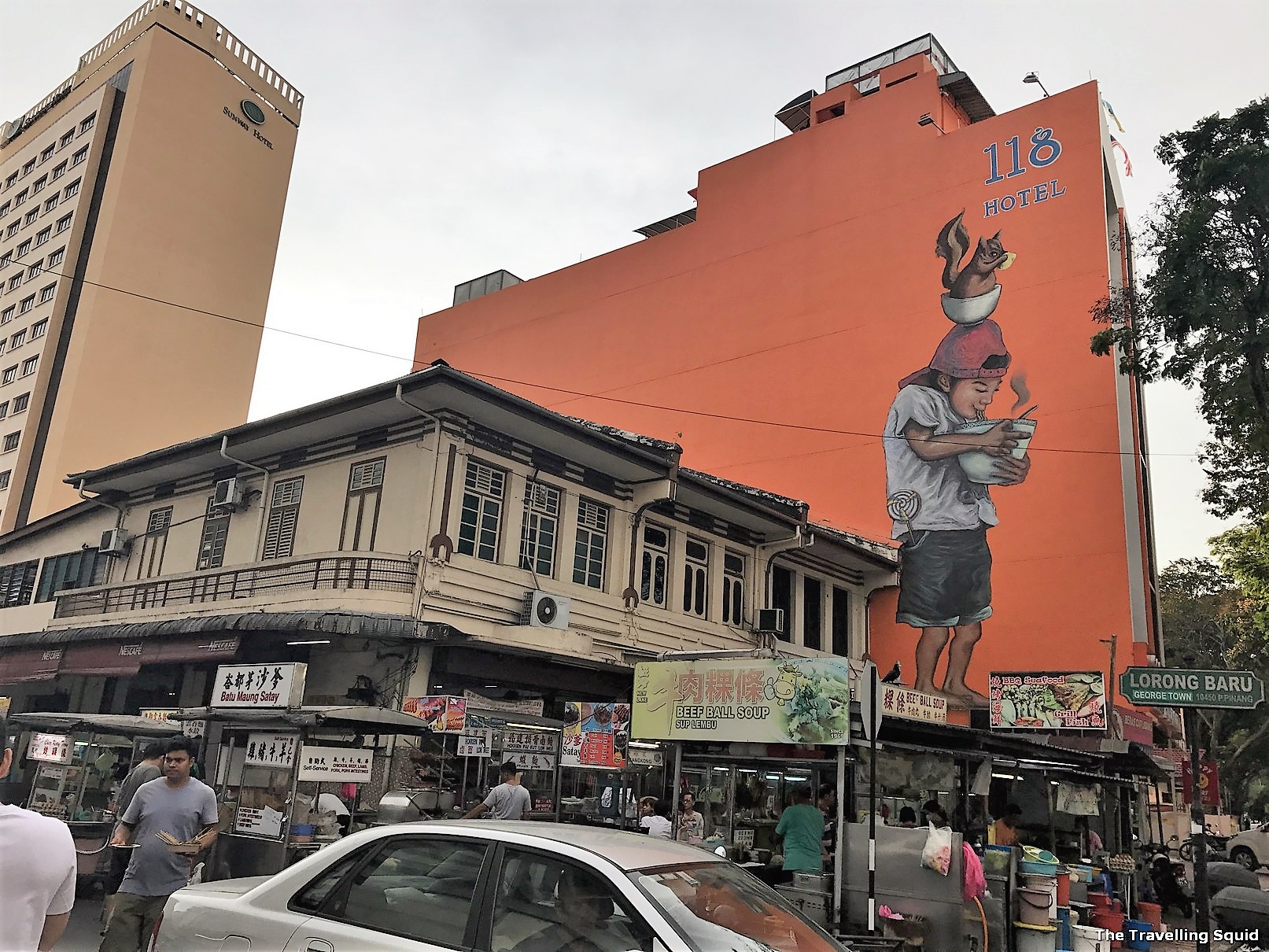 In Georgetown, we visited a hawker centre near the 118 Hotel, easily distinguished by graffiti on the wall of the building. There were all sorts of food available – po piah, oyster omelette, char kway teow. The food options in Penang will definitely the number of meals you have there.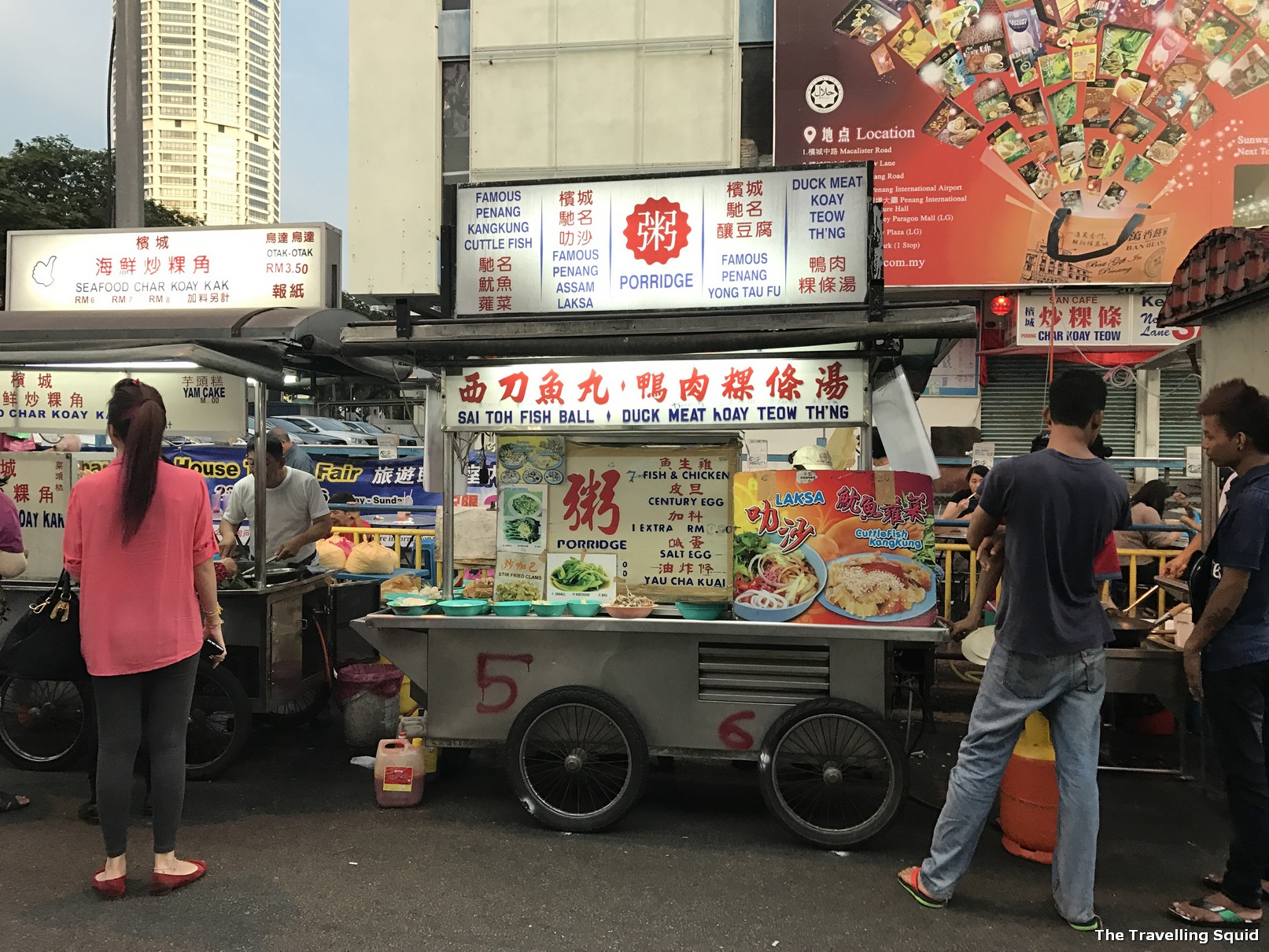 Visit a street Hawker set-up: Near the 118 Hotel, at 29, Jalan Dato Keramat, George Town
3. Have a coffee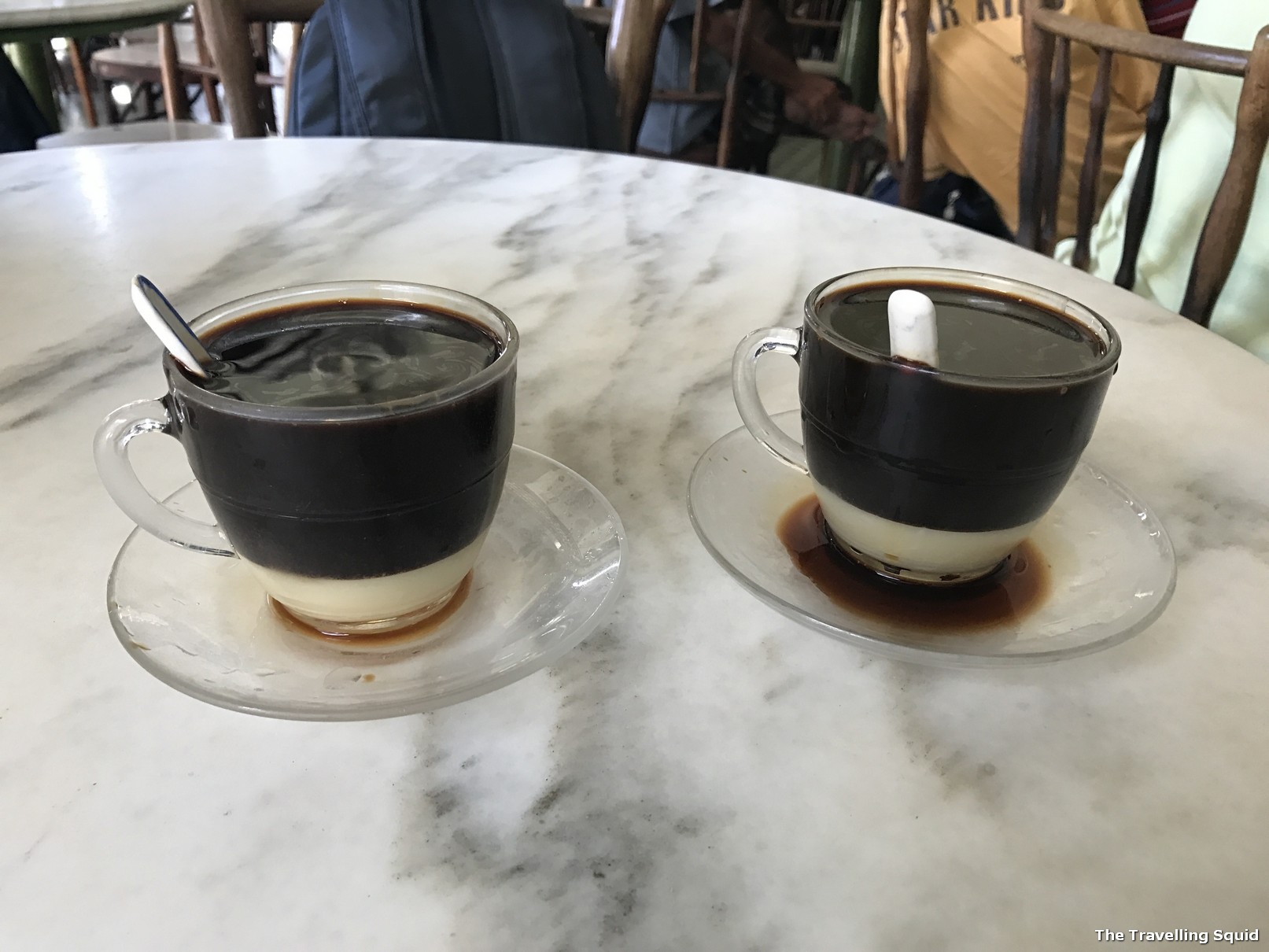 There's no better way to start one's morning than to have a cup of coffee at one of Penang's traditional breakfast shops. Similar to Singapore's traditional breakfast of coffee and toast, Penang's coffee and toast are a little more authentic and traditional. I like the coffee because it's fragrant and heavily roasted, and goes really well with the condensed milk. It's also a great way to get a sense of the place – where people of different walks of life gather for breakfast. Before work or just to people watch.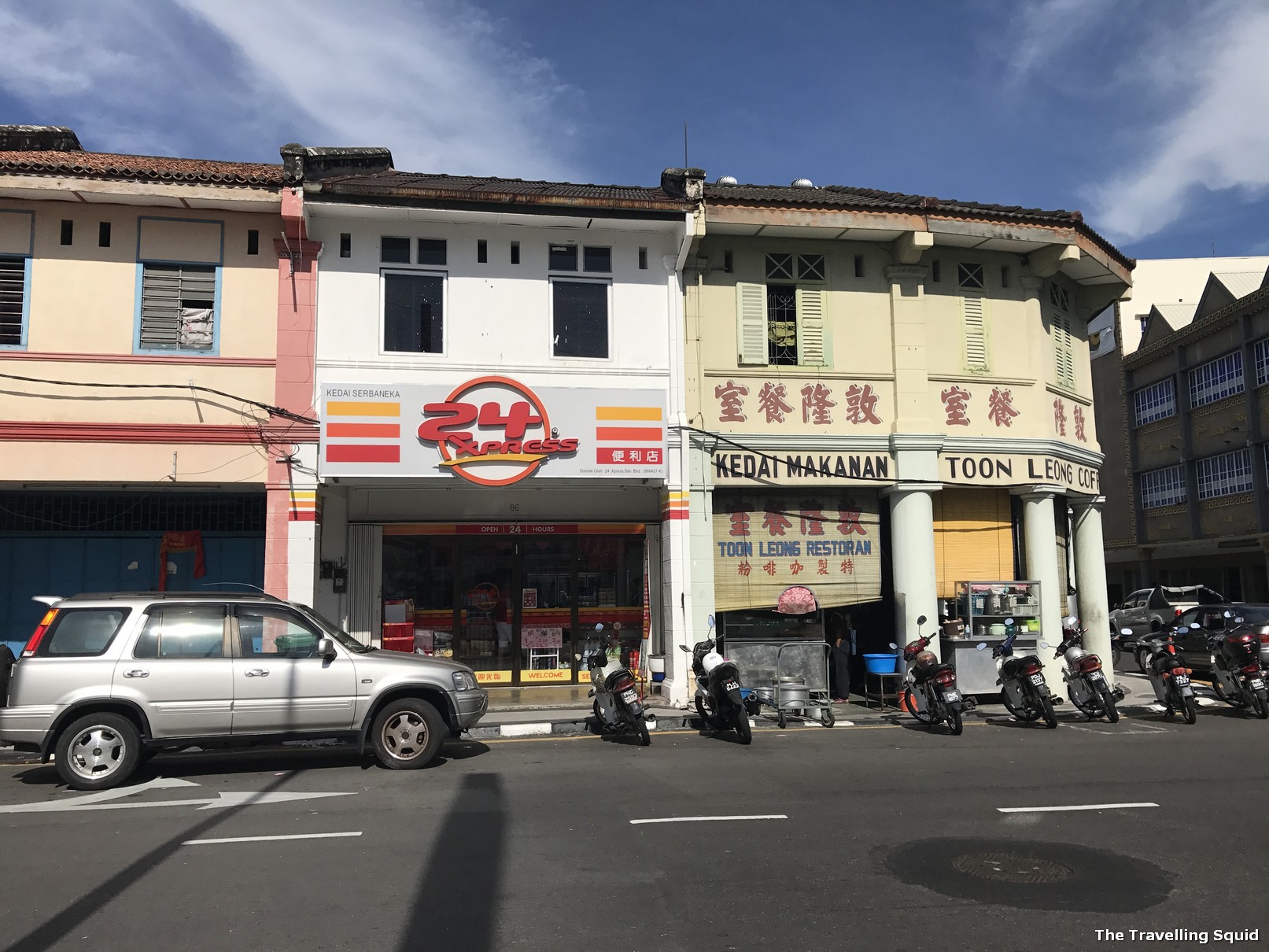 Visit Toon Leong Coffee Shop: 84, Jalan Transfer, George Town, 10050 George Town, Pulau Pinang, Malaysia
4. Visit Kek Lok Si
Kek Lok Si is probably the most awe-inspiring monument in Penang. It's build on a hill, and I'd advise you to take the cable car up, to get a panoramic view of the city. The temple is well maintained, with well-trimmed bushes and brightly painted tiles – said to be the largest of its kind in Southeast Asia. It doesn't matter if you're not a believer, it's about Chinese culture worth appreciating.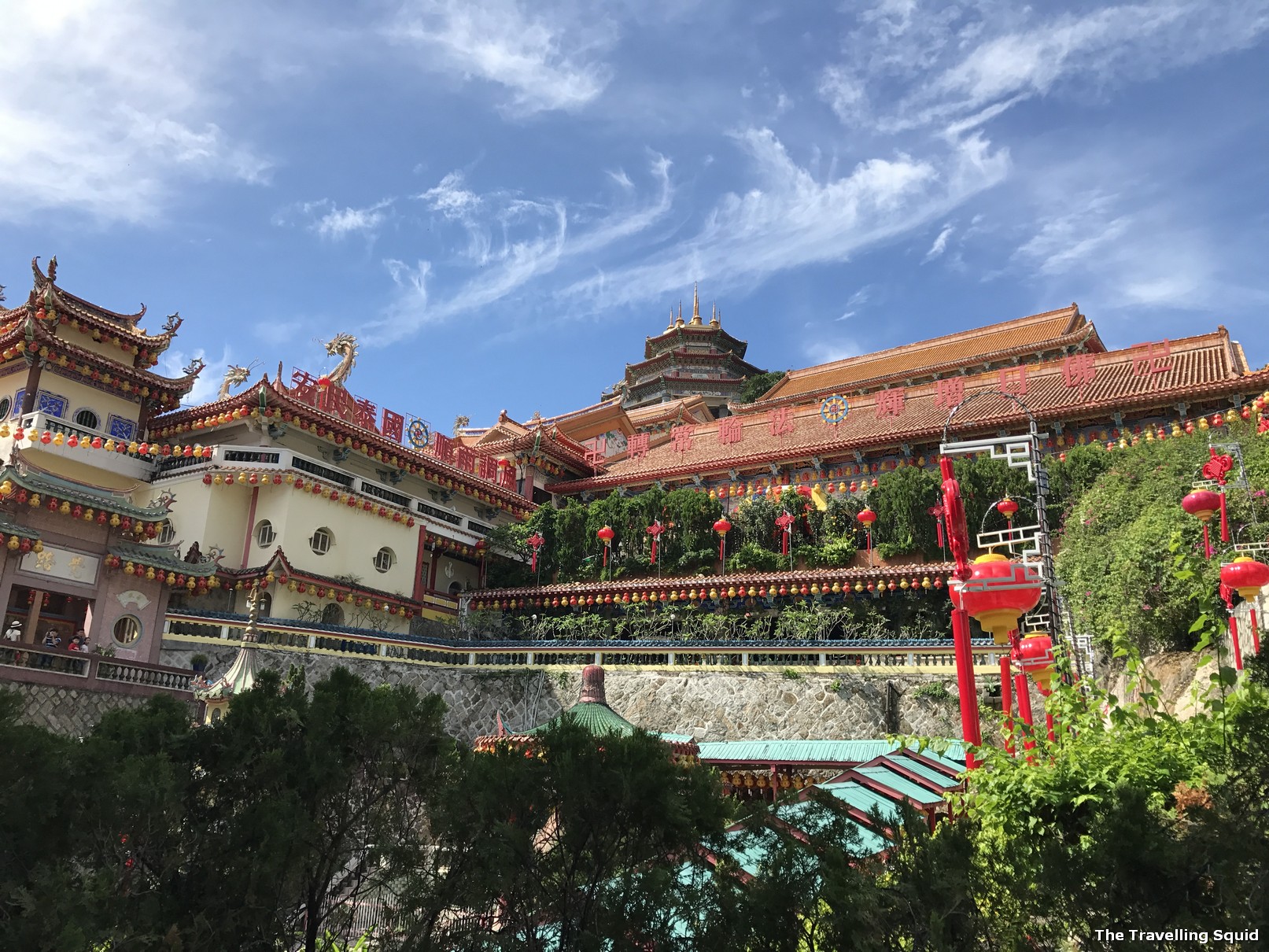 To get to Kek Lok Si, I suggest that you take a taxi up the hill. You could also use Uber/ Grab – the fare is a pretty affordable RM15 for a 20 minute drive. During a previous trip to Kek Lok Si many years ago, I took the public bus and had to walk up the hill. With Grab/ Uber, it's a lot more convenient. Before you leave the Kek Lok Si area, be sure to try the Air Itam Penang Laksa, which is a 10 minute walk from the temple. It's a down slope, so the walk isn't too bad. Just bring lots of sunblock as the sun rays can be intense.
Visit Kek Lok Si: 1000-L, Tingkat Lembah Ria 1, 11500 Ayer Itam, Pulau Pinang, Malaysia
Visit Air Itam Penang Laksa: Jalan Pasar, Paya Terubong, 11500 George Town, Pulau Pinang, Malaysia
5. Buy some Penang biscuits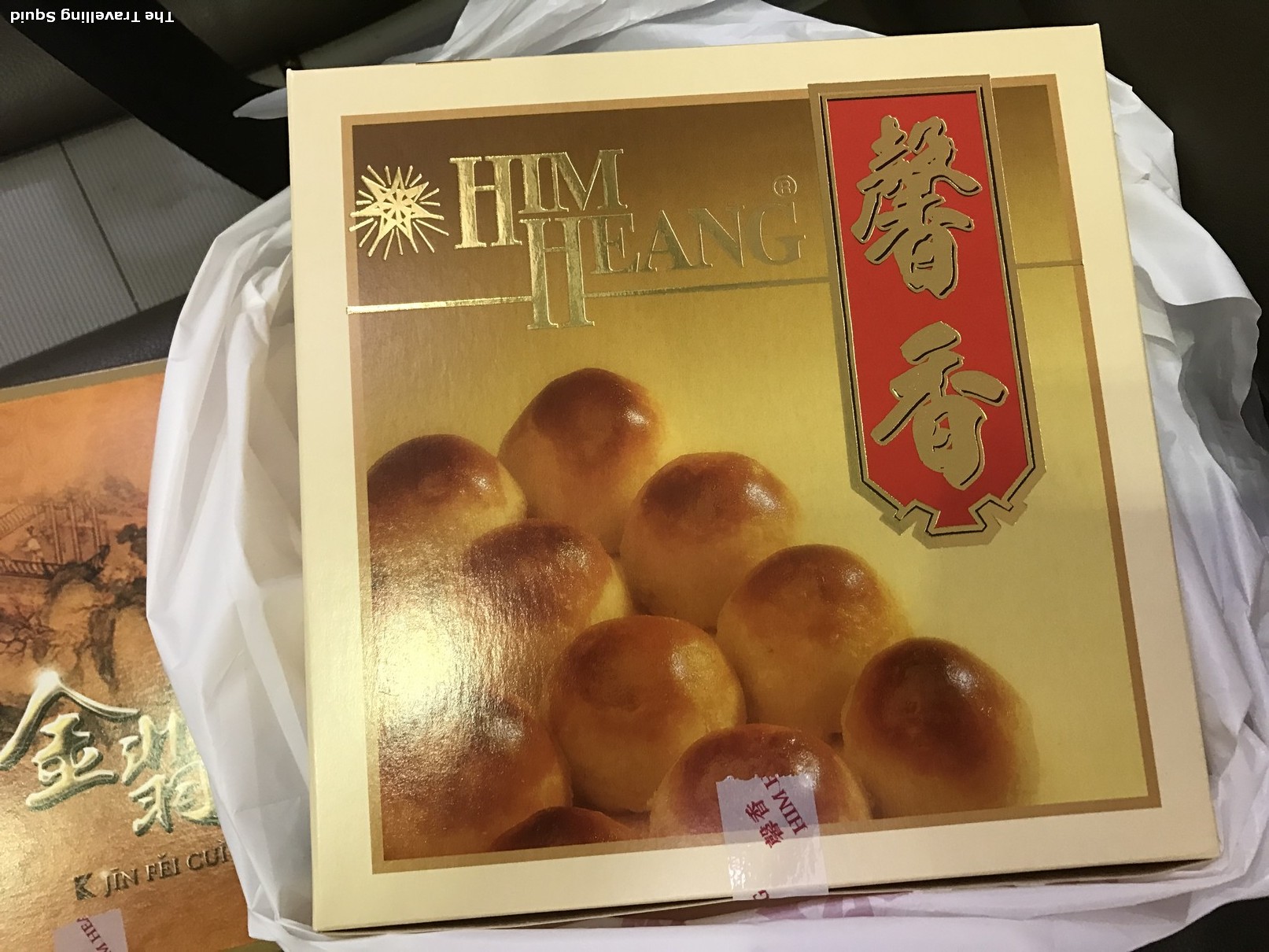 The best gift from Penang is probably Tambun biscuits – pastries with a green bean paste filling. There are several bakeries in Penang – I think the Him Heang brand is probably one of the best. We visited the bakery on a Monday morning and it was filled with people. Not just tourists, but also locals buying boxes of them. A big box cost about SGD9, which is affordable given the quantity. They also have the Tambun biscuits in other flavours such as pandan.
Visit Him Heang bakery: 162, Jalan Burma, George Town, 10050 George Town, Pulau Pinang, Malaysia
The Travelling Squid's Take
We spent three days in Penang and there were just not enough meals for us to try all types of food there. But if you need a break from the hustle and bustle of city life, I'd encourage you to take a short trip to Penang. Plenty of good food awaits you and great accommodation choices too. It's easy to get around. Most food places are within walking distance from each other. If you're heading to places beyond Georgetown, such as Batu Ferringhi or Kek Lok Si, you could book an Uber or Grab there. It's a convenient and affordable way of getting around.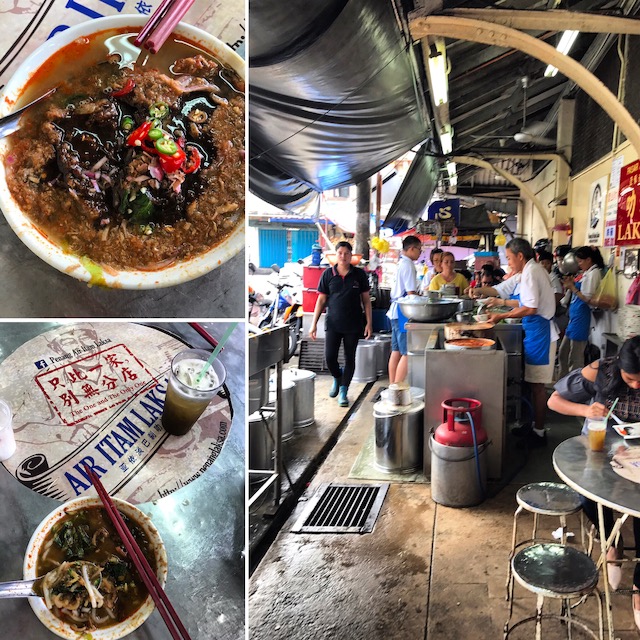 To get there
Malaysia Airlines (MAS) is a great way to get to Penang. You can get a good MAS online promotion by checking out Traveloka Malaysia. The prices are pretty competitive, as compared to other full-fledged airlines. Therefore it could be quite an affordable option to travel to destinations in Malaysia with the airline. The perk is that you get the services of a full-fledged airline as well. Do check the promo out!
Have you been to Penang? Feel free to drop suggestions in the box below.