Visit Loch Lomond Shores only if you cannot drive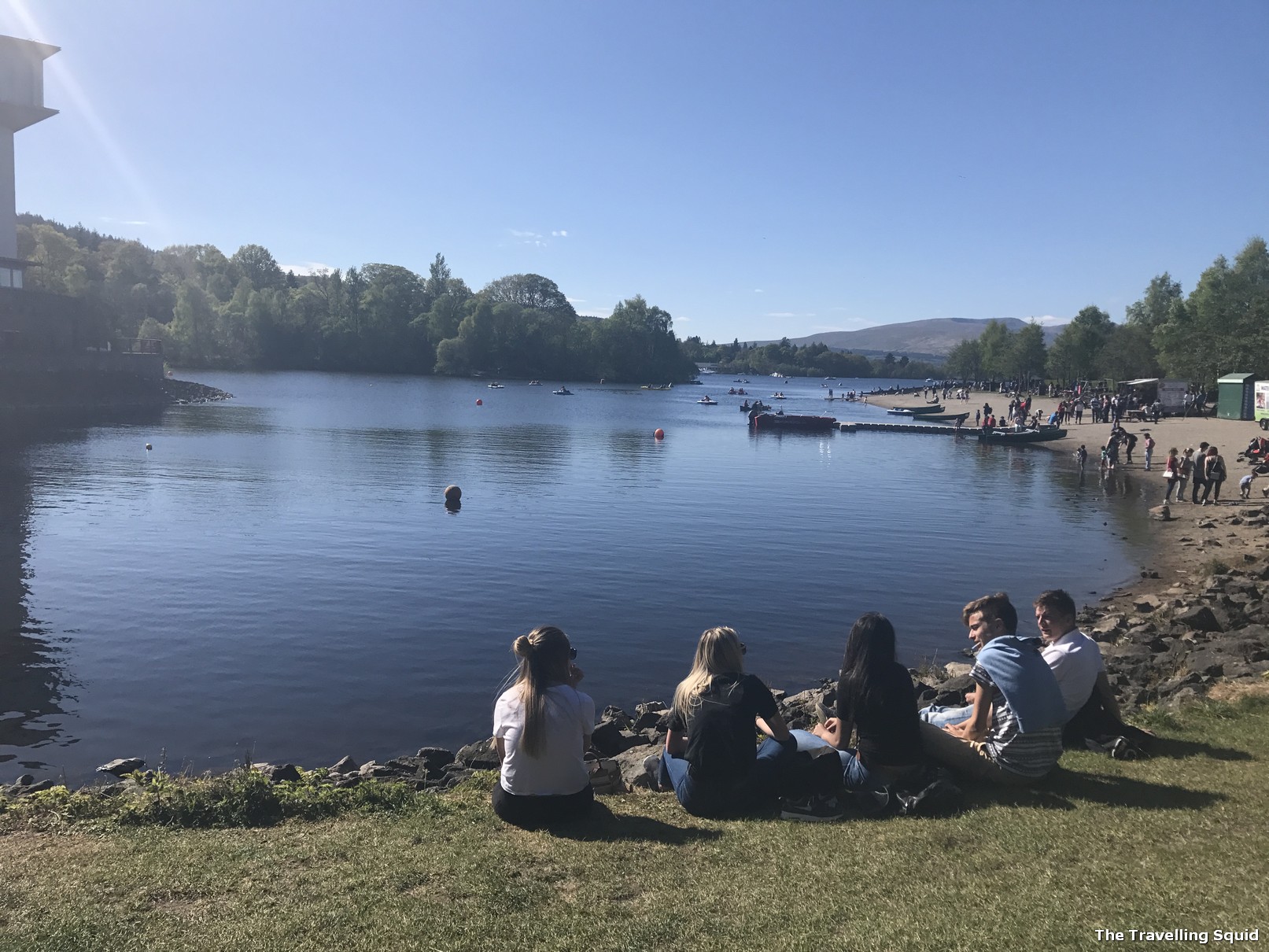 I do apologies for such a strange recommendation, but Loch Lomond Shores was somewhat underwhelming, especially after I have seen Loch Lomond in its natural state. It was my first time visiting a famous Scottish Lake, and at Loch Lomond Shores, it was super commercial. Next to the clear, calm lake laid a shopping mall, and on the lake was a pier and several people kayaking. While it was easy  to find parking space, the feeling of being alone with nature wasn't quite possible here. Therefore, I recommend that you visit Loch Lomond Shores only if you cannot drive, because there is a wide range of transportation options, such as biking, taking the train or the bus. Click on the link to find out more.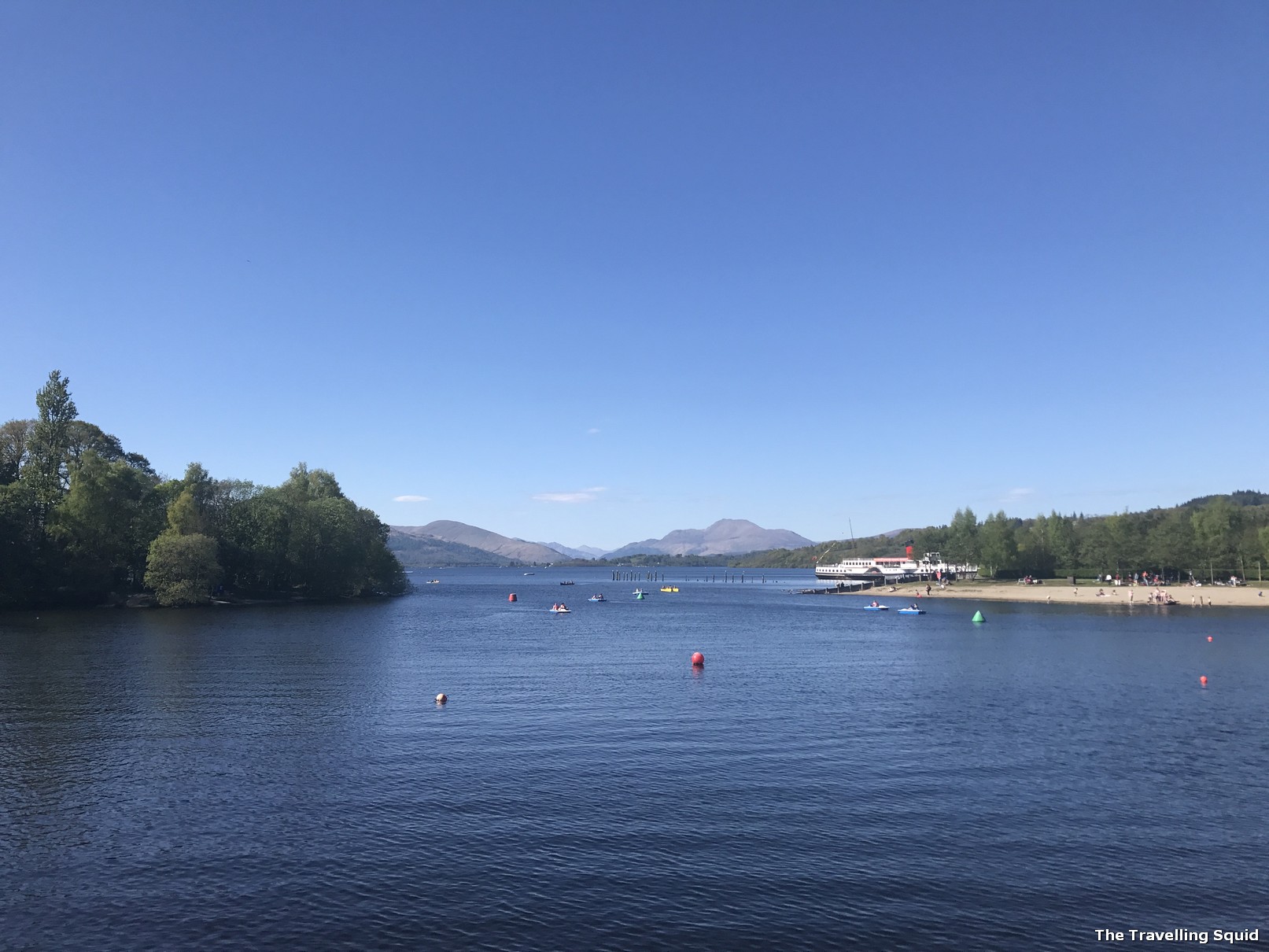 There were just too many people, families, friends (like the ones in the first photo – this was the most emotive picture I took because it reminded of me and my friends in university. Otherwise apart from kayaking and shopping, Loch Lomond is a great spot for camping – it's not too secluded, so you don't get those horror stories sort of situations.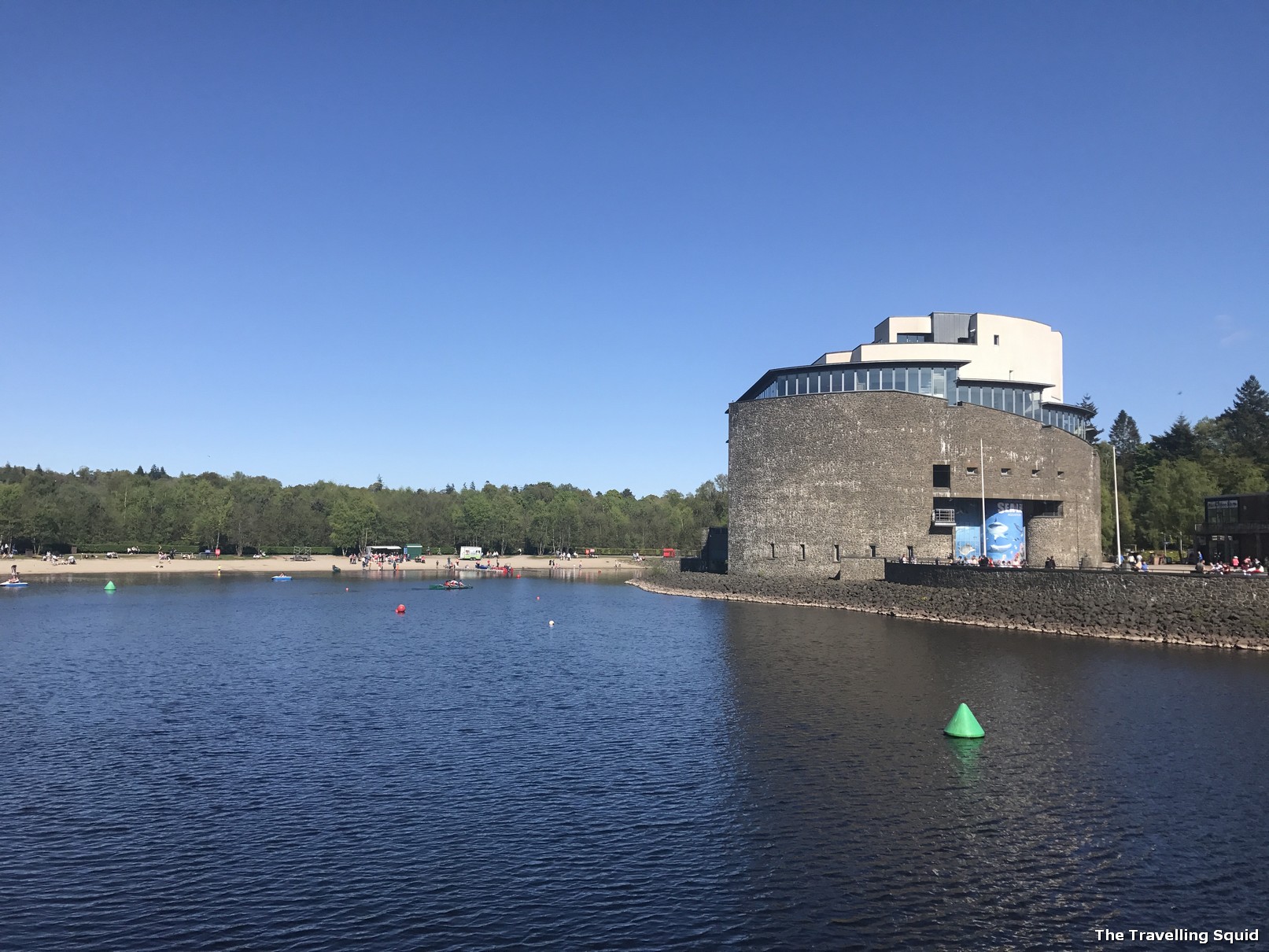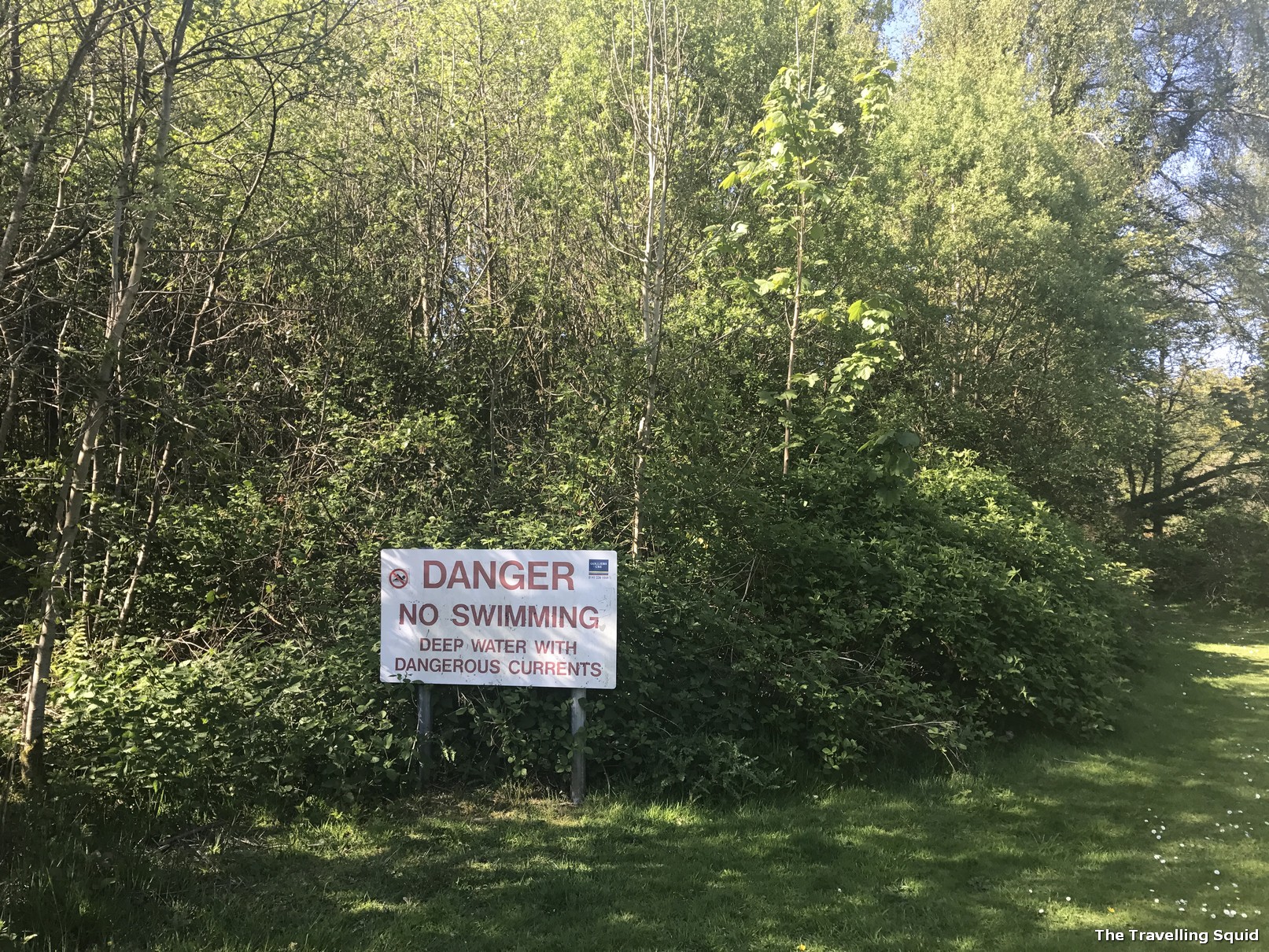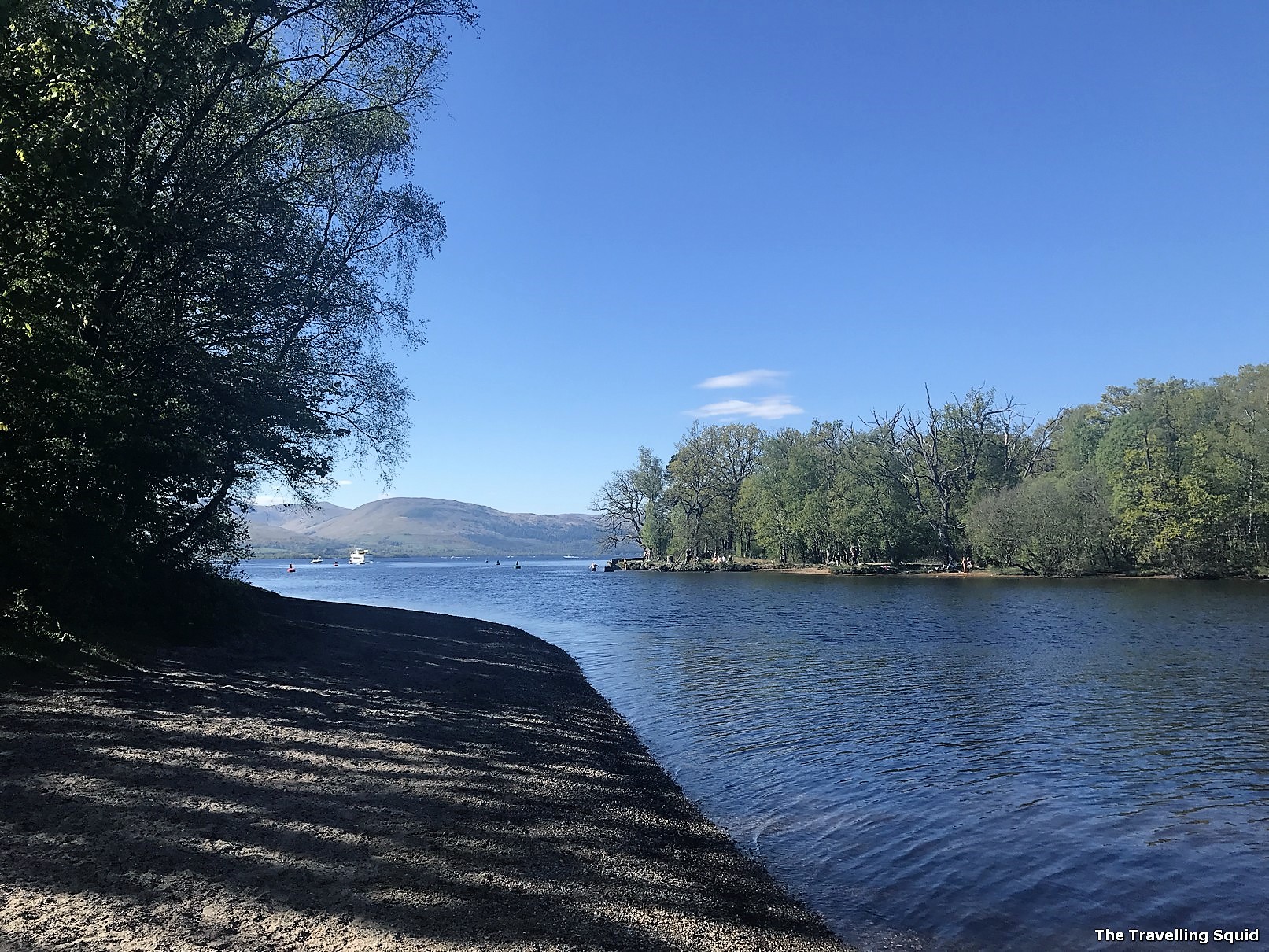 The Travelling Squid's Take
Okay, I must admit that I am exaggerating a little when I say that one should visit Loch Lomond Shores only if you cannot drive. Maybe it is residual dissatisfaction from visiting Niagara Falls in Canada. I found it too touristy and tacky, with casinos and clubs in the background.
Loch Lomond Shores is a great place for families, pets and perhaps the elderly, as there are several amenities located nearby, such as toilets and food and beverage outlets. It's a great place to spend the weekend, but not the kind of place you'd spending too much time on, having flew 12 hours and with limited holiday time. Let's just say, if you had seen Loch Lomond from a quiet foresty area, you might beg to differ. I'll talk about that more in a separate post.
* * *
Visit Loch Lomond Shores only if you cannot drive
Opening hours: Mall Shops 10am – 6pm 7 days a week/ main areas are never closed.
Ample space for parking. Not difficult to locate.