Visit the Ben Arthurs Bothy pub near Loch Long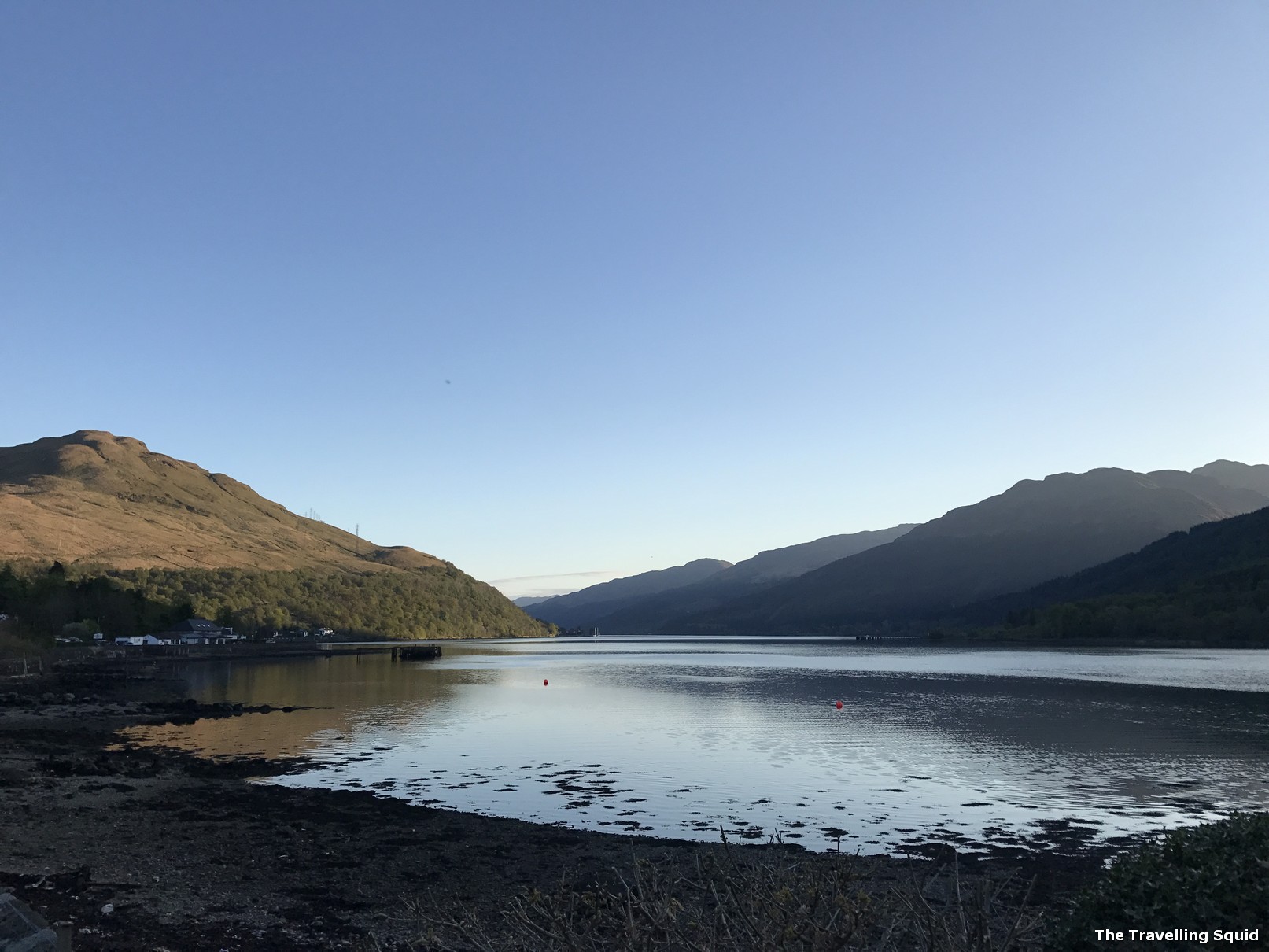 If you're staying at the Loch Long Hotel in Arrochar Scotland, do not fret about meal options. There are a few chippies (fish and chips shops) just right across the street, to the left when you face the lake. But if you fancy sipping some beer with a lake view, head down to the Ben Arthurs Bothy pub in Arrochar. It can get quite crowded during meal times, I'm guessing because it's one of the few legit options available. Tripadvisor gives it quite a legit rating of four out of five stars.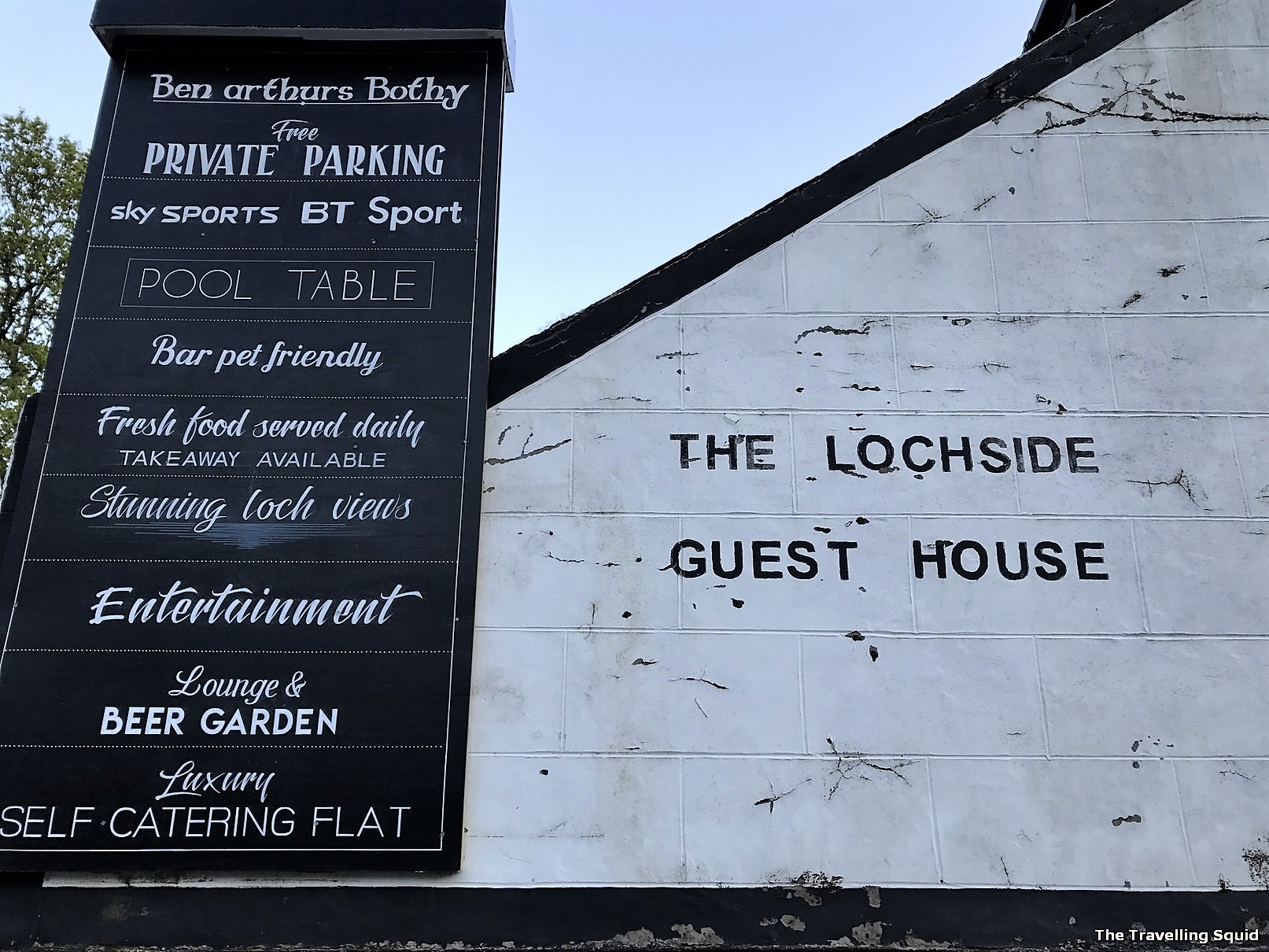 Directions
To get there from the Loch Long Hotel, face the lake and head left. Walk for about eight minutes until you see the sign, Ben Arthurs Bothy. It's located near the Lochside Guest House. Along the way, you'll see quaint little cottages, it's actually quite nice.
The Pub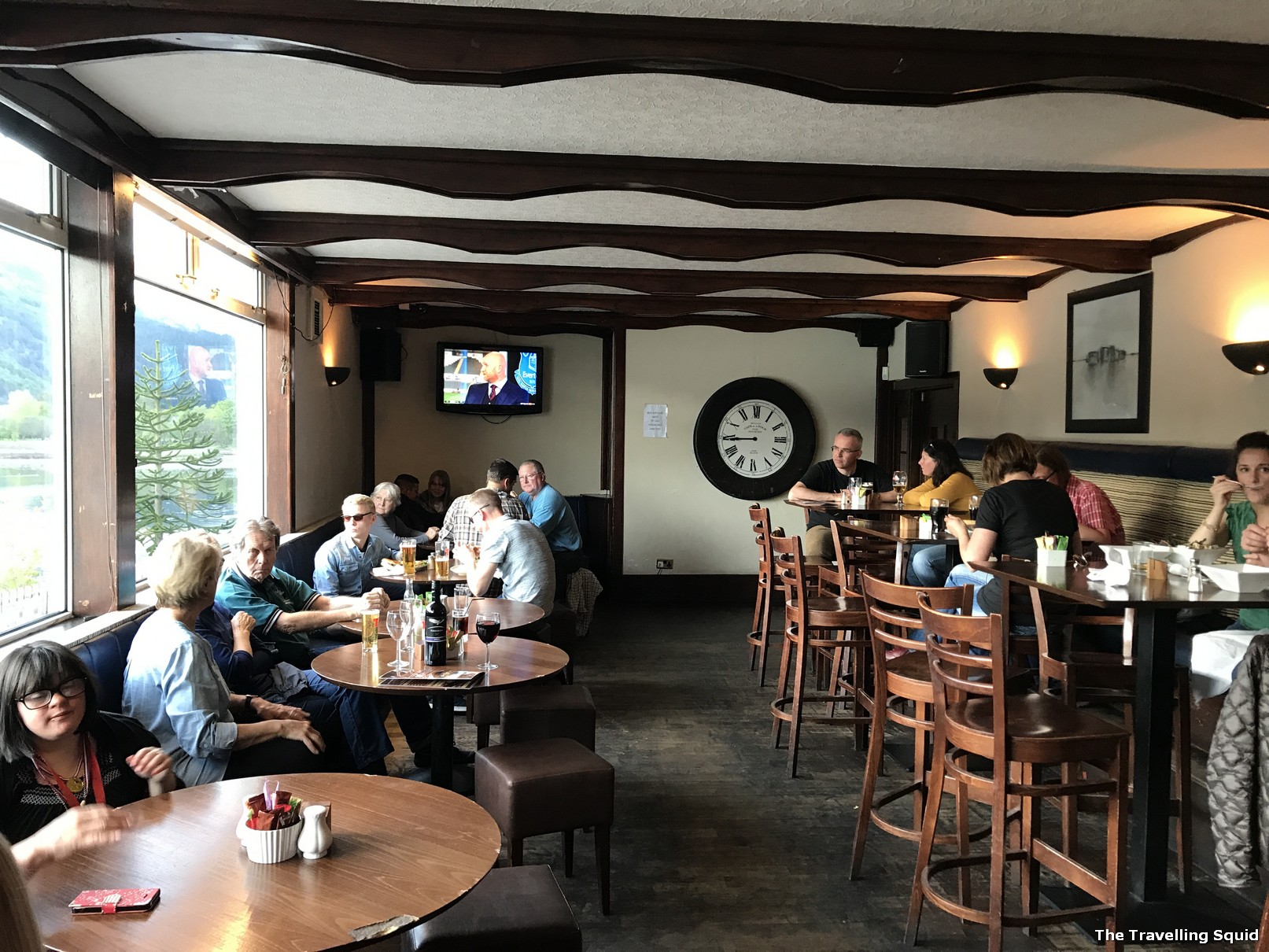 The pub was pretty old school. Wooden tables, neon signs. I'd recommend that you sit outside though – there's much to be enjoyed about the view, with the minor inconvenience of having your paper napkins blown away by the wind.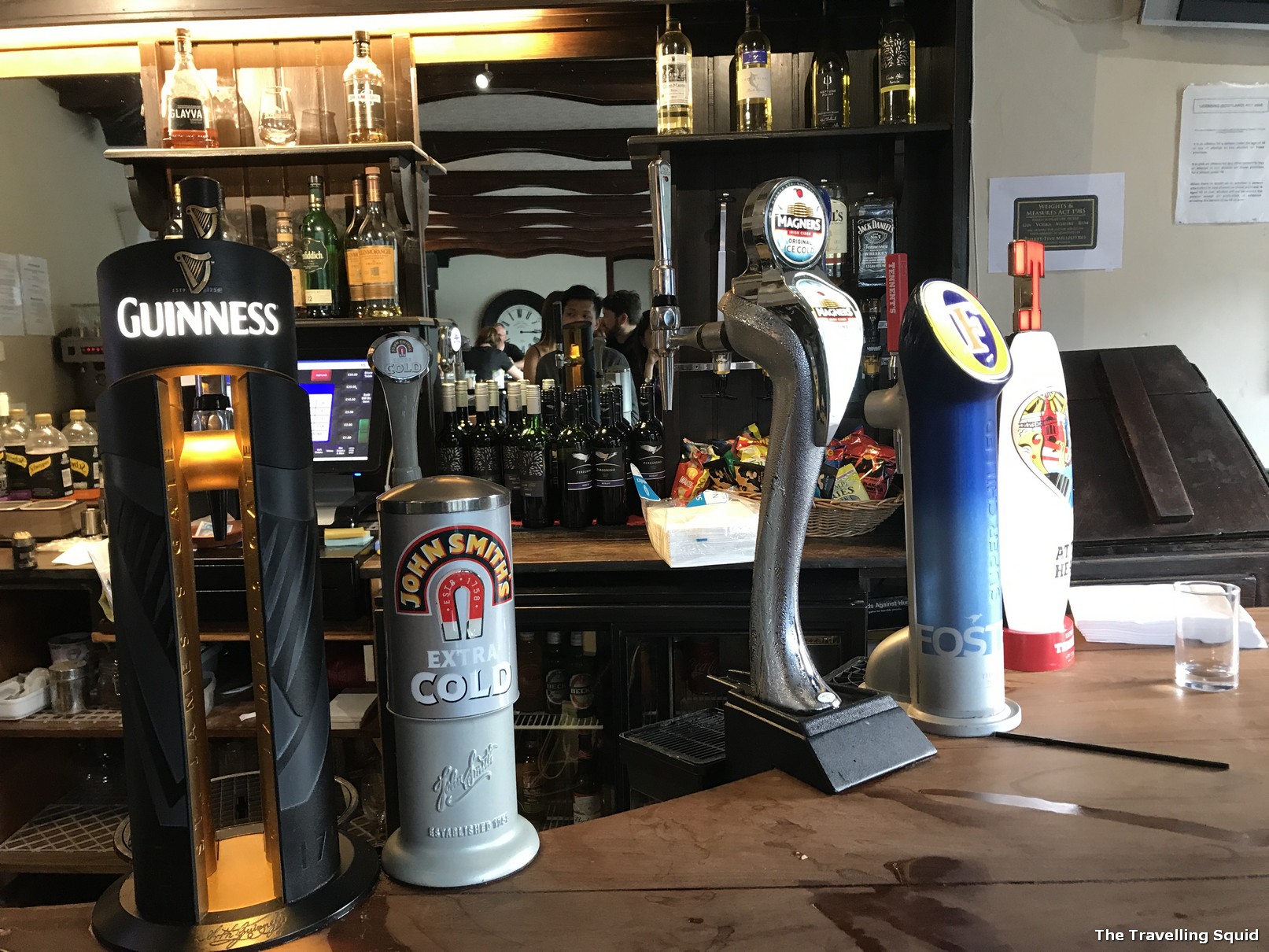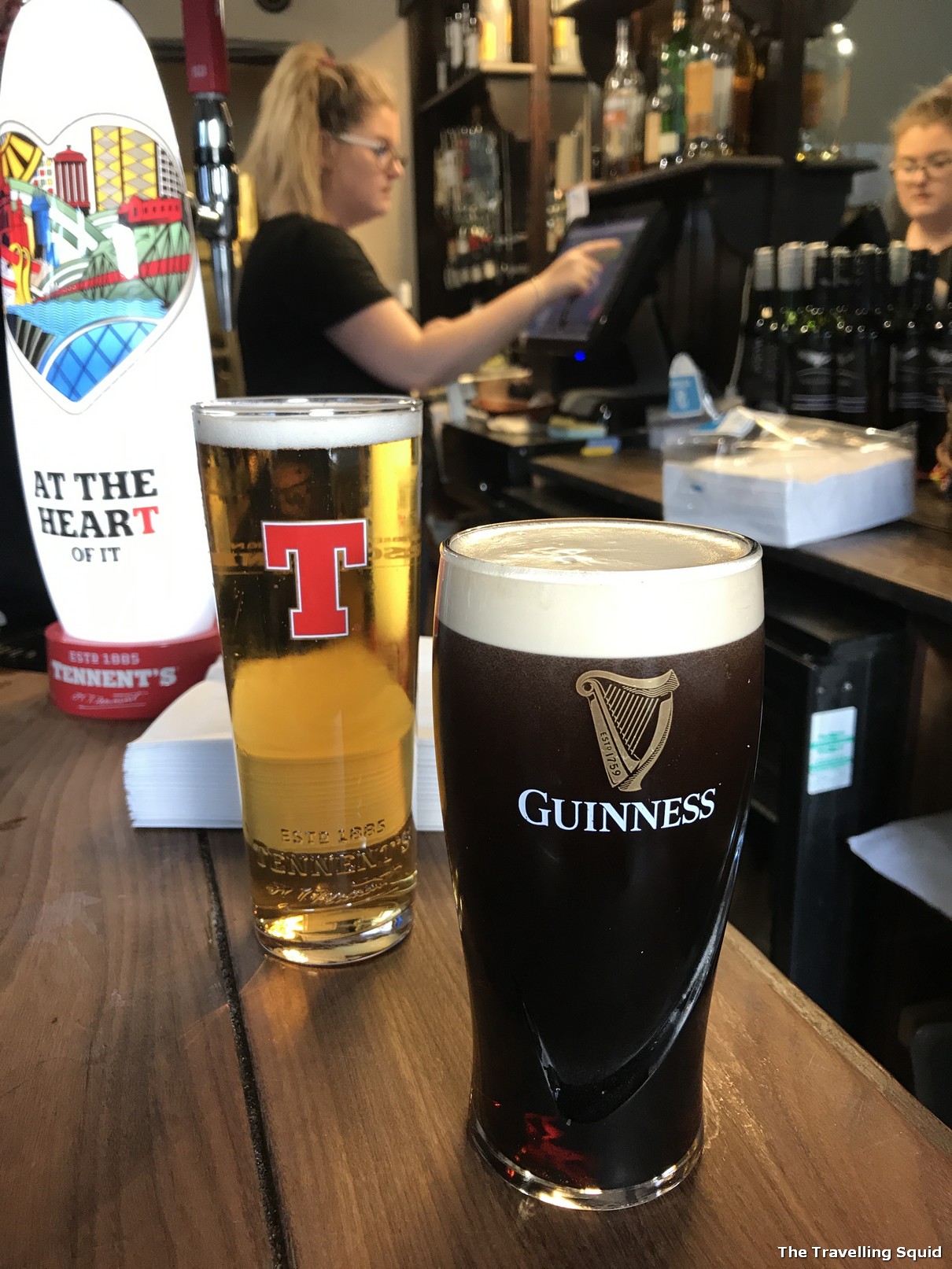 Out-door seating
We had arrive at just the right time. The sun was setting and had cast a golden glow on Loch Long. The wind blew strongly against our faces – stirring up a scent from the marshes. Despite having a heavy lunch at the cafe at Stirling Caste that afternoon. We ordered a plate of fish and chips to share between us. The fish was lightly battered and as with typical portions of fish and chips, had lots of chips – just too much for us to finish.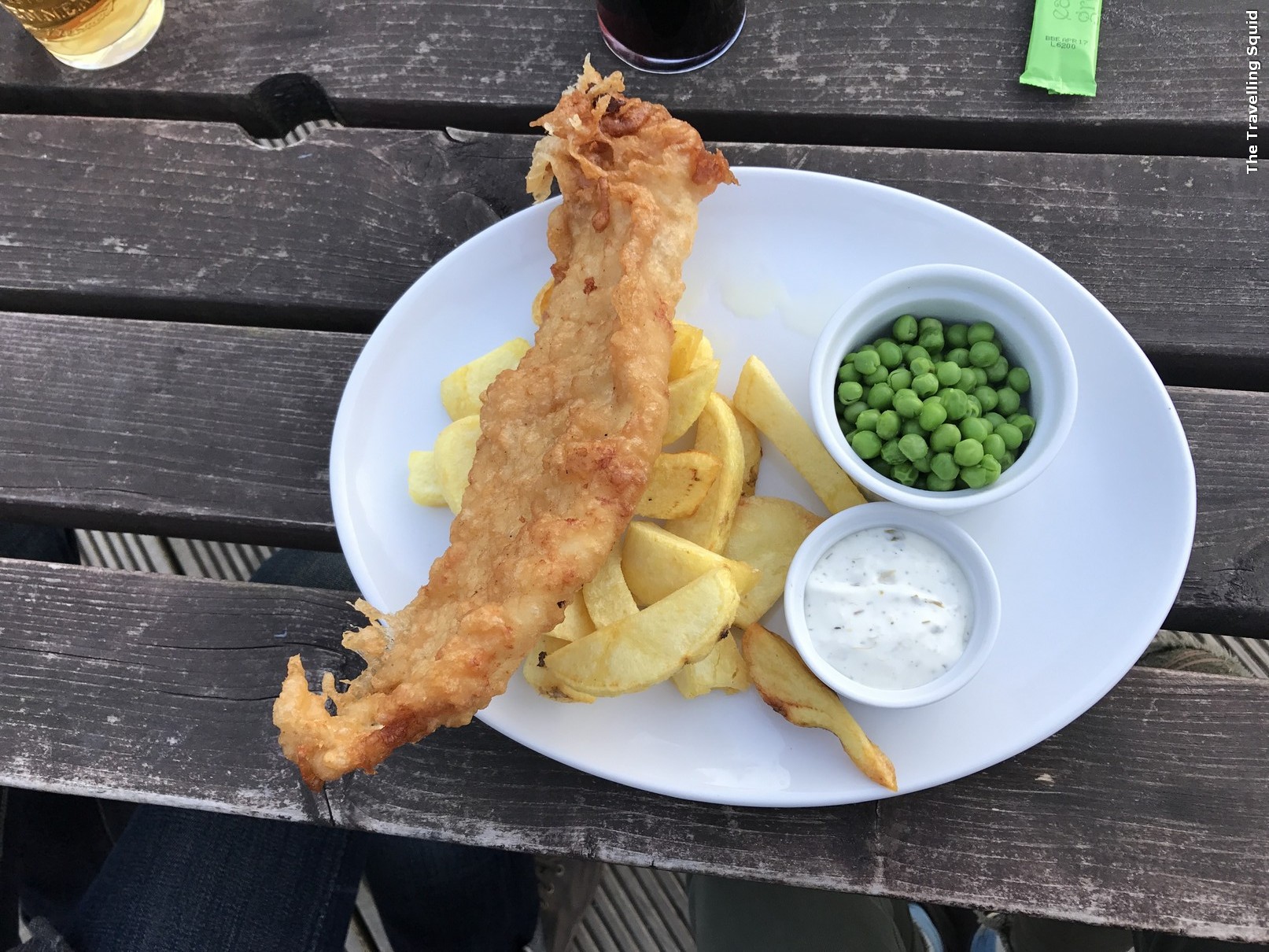 It was slightly after eight when the sun started to set. The feeling of sipping a glass of Guinness while seeing the sun go behind the hills was very memorable. Possibly, the best part of the Loch Long experience.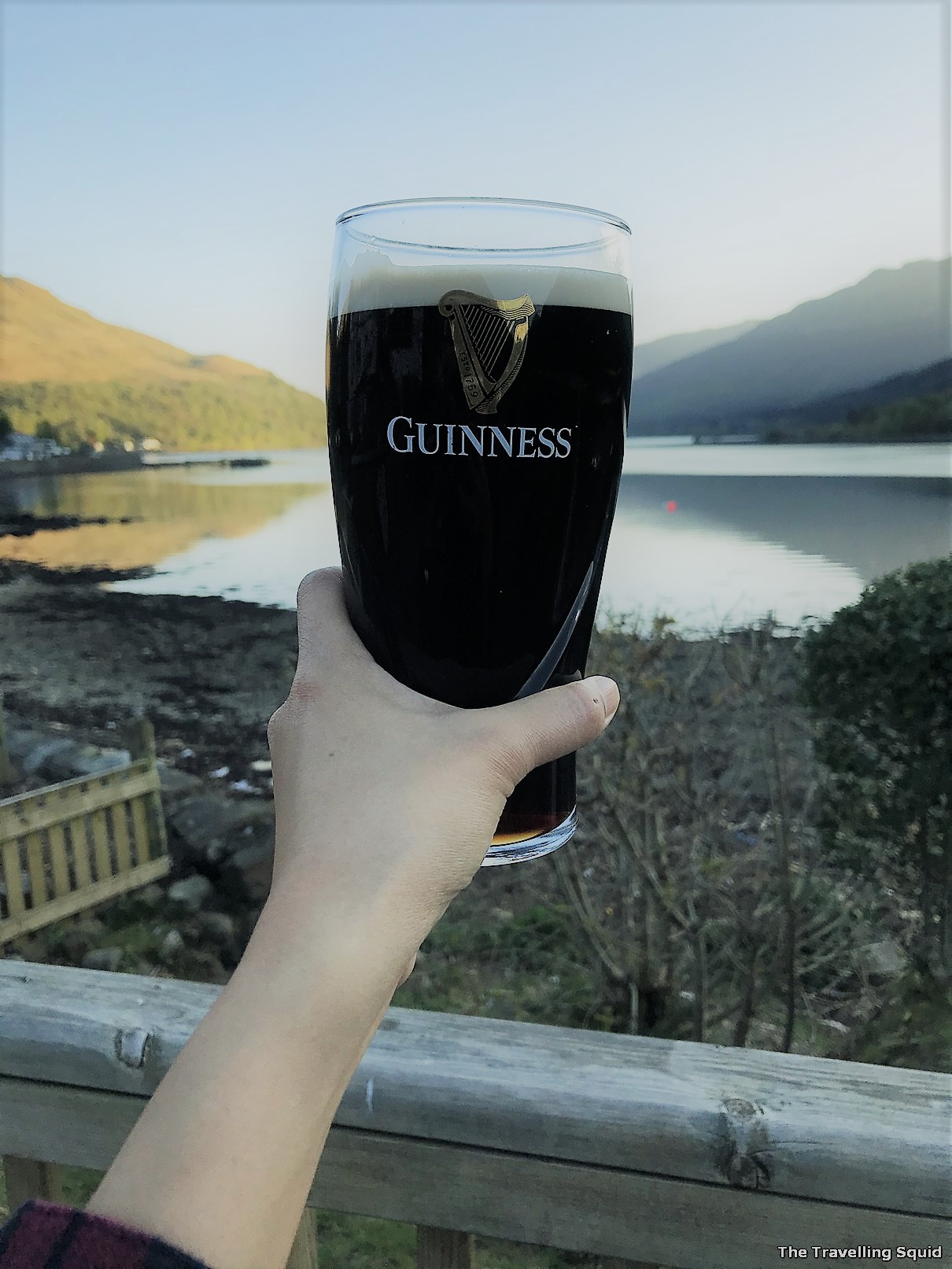 The Travelling Squid's Take
The Ben Arthurs Bothy pub in Arrochar is one of the best places to enjoy a lager by the lake. With a small amount of alcohol in one's system, the lake seems a lot more grandeur for some reason. The exhausting trip trying to find a parking space at The Loch Long Hotel had faded away in our minds, as we dug into the piping hot peas from the fish and chips, and took a long sip of our lagers. (In my case a long sip of my favourite black brew, Guinness.)
Cheers.