Story: The terrible guest at Loch Long Hotel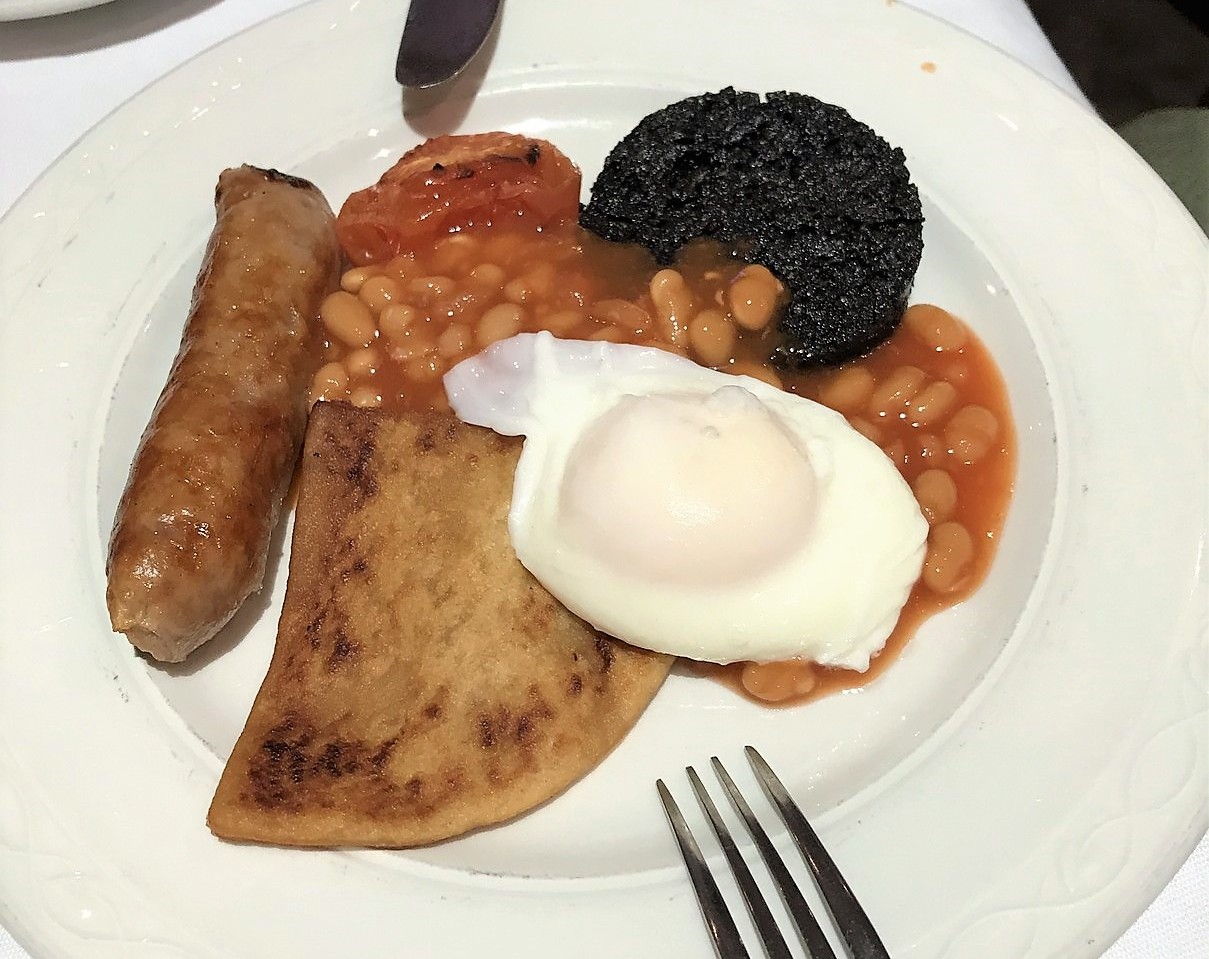 Our stay at Loch Long Hotel was fraught with several difficulties, but I would say, our run-in with a terrible guest at Loch Long Hotel was probably the most interesting.
We headed down to the restaurant of Loch Long Hotel for breakfast. Breakfast came in two parts, a) an ala-carte breakfast of your choice and b) a buffet selection to be shared by all (the selection wasn't great, just milk, cereal and bread. The usual stuff.  I ordered a full Scottish breakfast as the other options were not too appetising.  Just has we were about to head to the shared corner to take some items from the buffet table, we heard a loud sneeze. Alas, it was a black-haired (Scottish?) aunty who sneezed. The second sneeze came and she did not cover her mouth. The fact that Sneezy Lady was of close proximity to the shared corner was worrisome. The toast and croissants had lost their allure. We hesitated to consume more items from the shared corner the second time her nasal fluids were released into the air.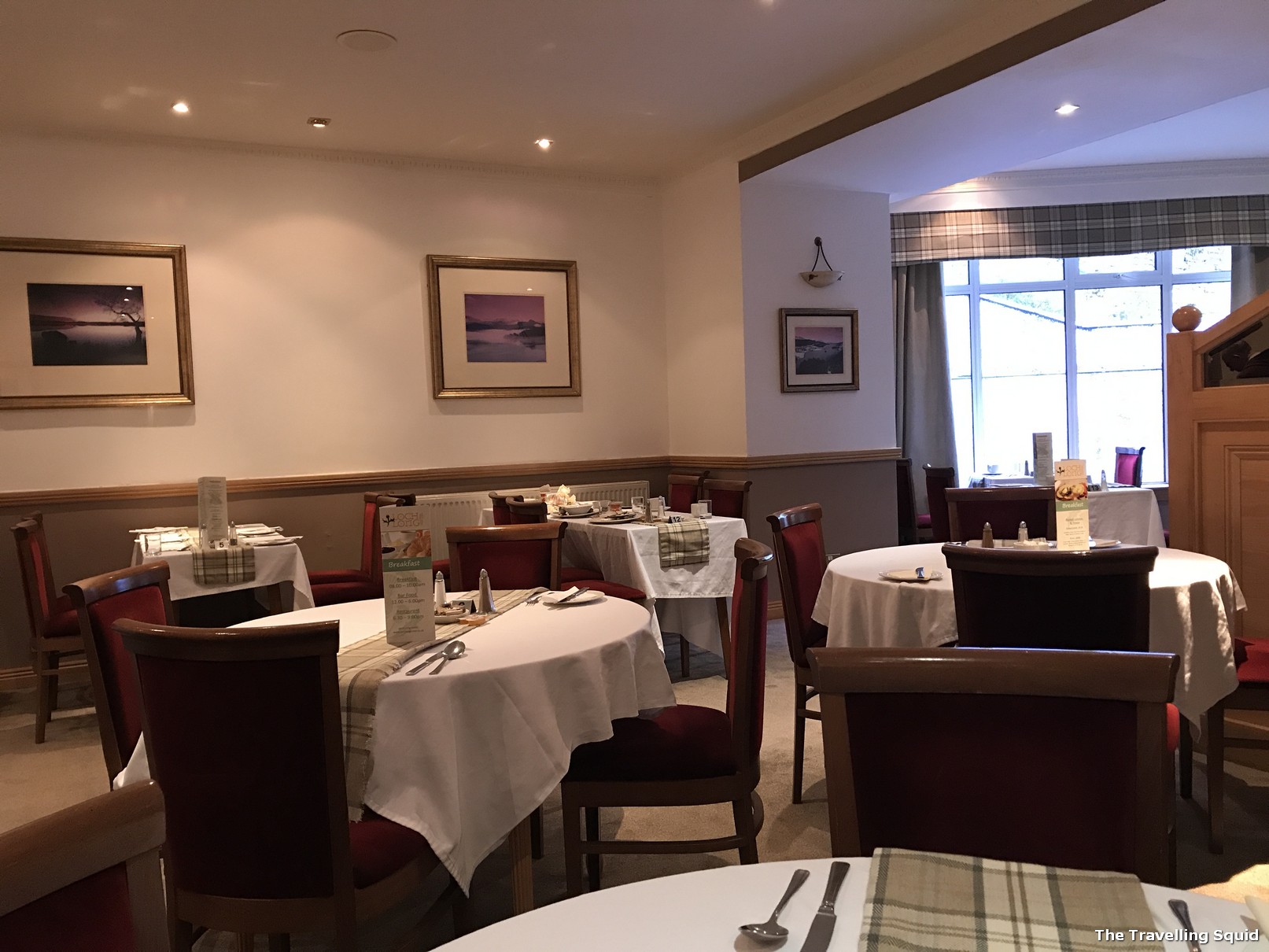 Maybe it was because our breakfast was peppered with loud sneezes (excuse the pun), or I had too much bacon in consecutive days but breakfast was a rather dismal sort of experience.
We also faced the ordeal of bringing down two 15kg suitcases from the 5th floor in a hotel with many steps, and that impacted S more than me . We finally made it to the reception, and checked out successfully. As if Fate would have us meet, we met Sneezy Lady. Apart from her multiple expulsion of bodily fluids, she had taken it upon herself seek justice for what appeared to be a questionable cause.
'Hi.' She said to the hotel receptionist.
'Hi there. How can I help?' Said the cheerful hotel receptionist, seemingly unaware of what was to befall her.
'I am actually here to seek some compensation.' She said with a heavily accented drawl.
'Oh.. eh..' The receptionist's cheerful smile had morphed into one of concern.
'I was waiting for my breakfast for 1 hour. This is too much. The children need feeding. Everything has been held up.' she said.
Now at this point, I felt like a tatter-tale, trying hard to resist the urge to reveal my observation of her multiple trips to the shared buffet line. It was as if she had relished the delay, as an opportunity to consume more from the shared buffet line. Perhaps, sneezing was part of the strategy, to hold people back from competing with her at the buffet line. It was very memorable as she had sneezed several times in the vicinity.
The hotel receptionist was quick to respond. 'I'm sorry Mam, but breakfast is complimentary. We are unable to provide compensation for something that is complimentary.'
I must say the receptionist was very service oriented because my first thought was – if you can't wait, JUST LEAVE. It's not that the breakfast was fantastic anyways.
I admired Sneezy Lady for her perseverance as she persisted without having much logic. And went on about her children, and how everything had stop cos of a morning's delay. It was about 10am when we left. (Which wasn't too late if you think about it. Bargaining with the hotel receptionist would have caused a further delay.)
At this point we had to leave. A journey to Oban awaited us. The hotel receptionist continued making placating remarks. I hope they didn't give in because this was a clear case of, bad behaviour.
The Travelling Squid's Take
It is my view that people who make life difficult for service staff, with their unreasonable demands never have good outcomes. Not only are they showered with judgemental looks from fellow customers for holding up the line, but for Sneezy Lady whose day had been held up, wouldn't the compensation demand take up even more time? Or was she eyeing yet another complimentary breakfast. If she gets it, the least she could do is to cover her mouth and keep those nasal fluids to herself.