Review of The Ranald Hotel in Oban Scotland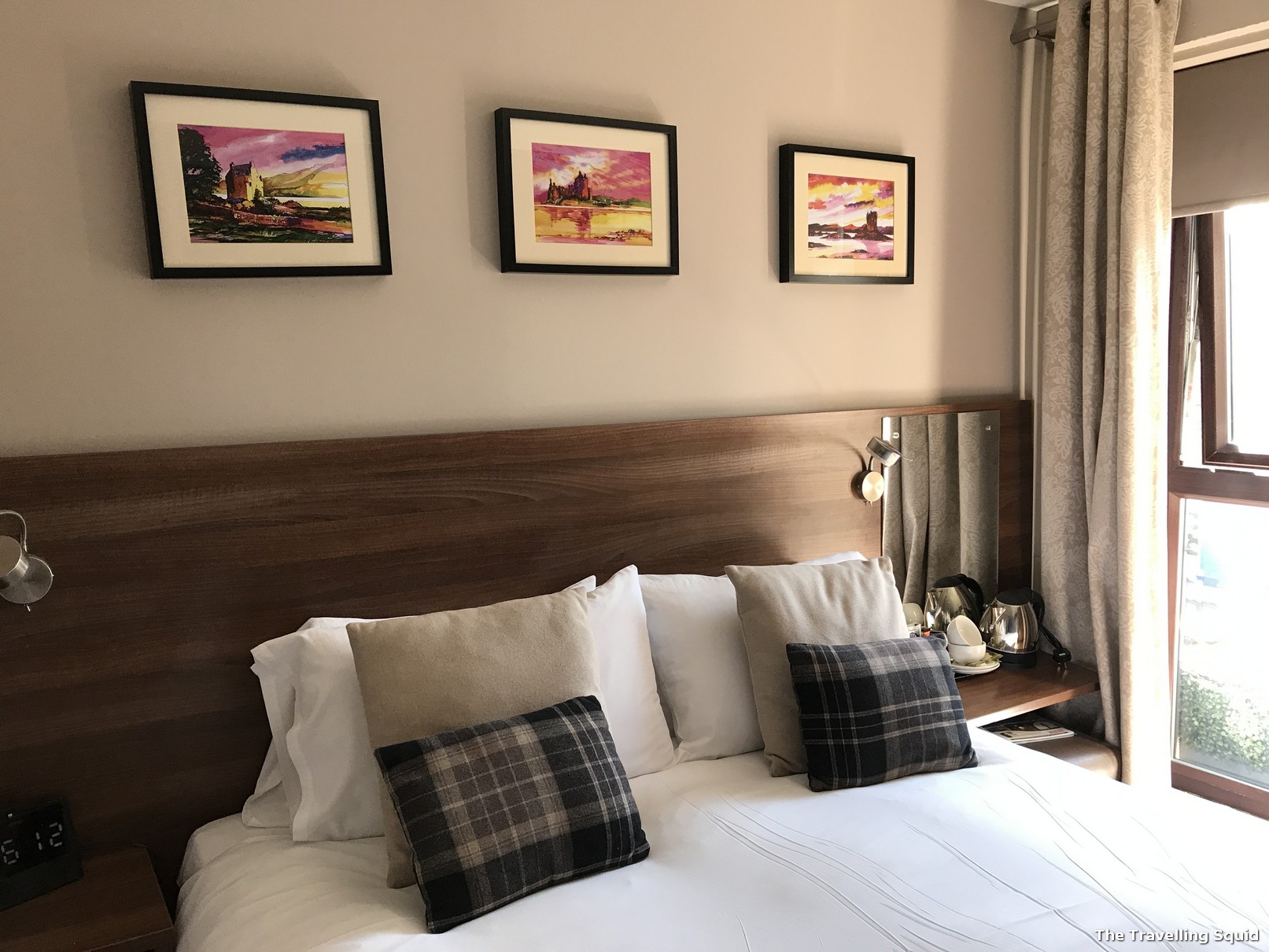 If you're planning for a trip to Oban, I suggest that you stay at The Ranald Hotel. It's a charming little hotel, conveniently located near where the main sights are – at the Oban seafront. It's a 10-minute walk away. What I really like about The Ranald Hotel was the complimentary breakfast. It was not only healthy, but a good change from the usual full Scottish breakfast of bacon, potato scones, tomatoes, eggs and sausage. Hope this review of The Ranald Hotel in Oban Scotland will come in useful, should you plan to visit the seaside town any time. Tripadvisor ratings are testament to its good value too.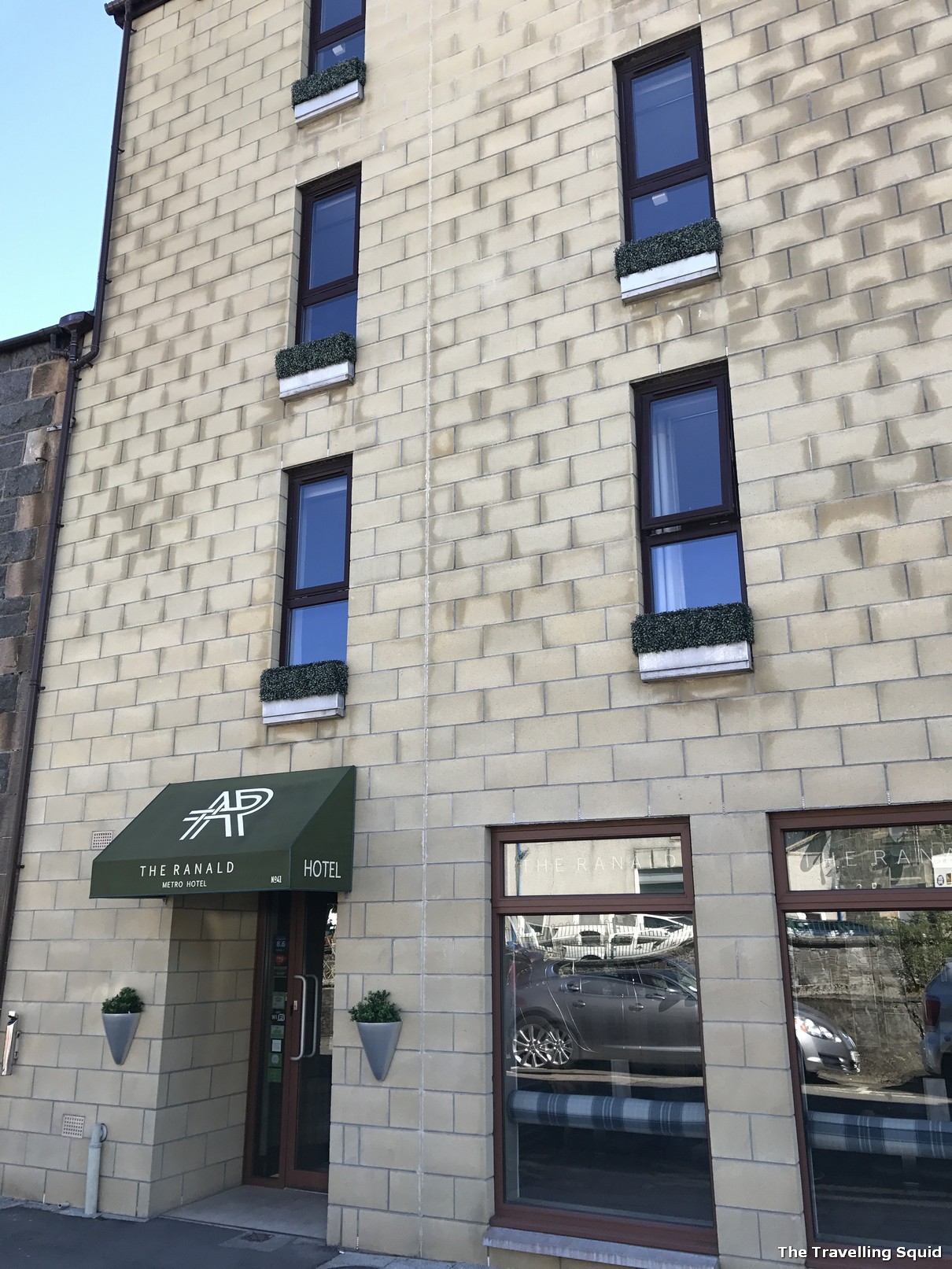 Great service!
Before I can continue, I must say that there was great service at The Ranald Hotel. We had come to store our luggage early, before heading out for lunch as the room was not ready yet. We left our bags with the reception, and when we came back at 5pm, our luggage was already in our rooms. Now the luggage were really heavy – each bag weighing about 18kg. The staff that managed to carry them up five flights of stairs was really sweet. Most hotels would have left us to our own devices. It was unfortunate that he was no longer on shift, and we didn't get a chance to thank him for helping us.
Parking
There was ample parking space by the side of the road while we were there. Lucky for us, it was a Sunday and parking was free.
Rooms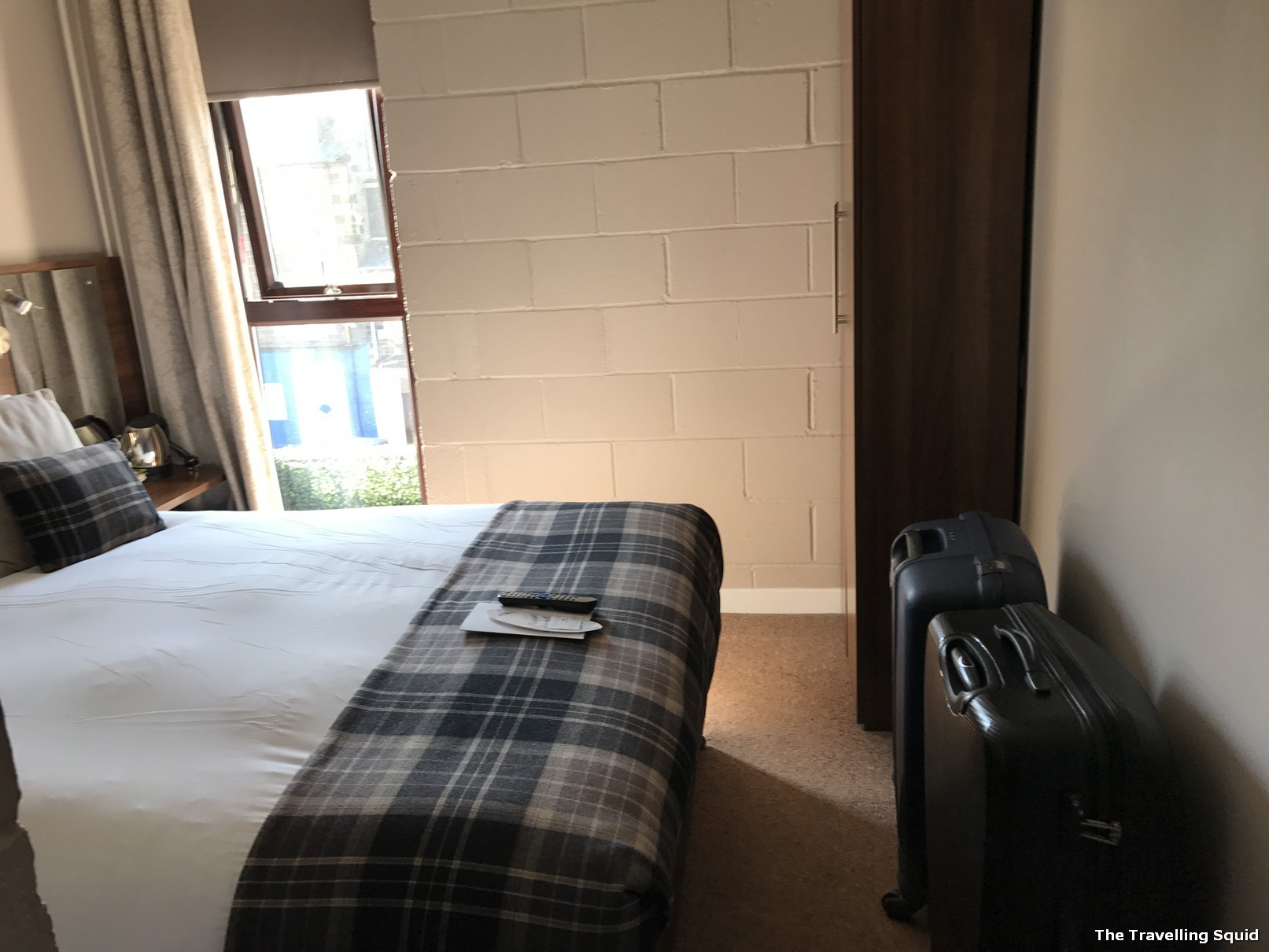 The room was a tad small, but comfortable. I enjoyed the view from the windows outside. The bathroom was spotless too – which was great. It cost SGD145/ £83 for each room, which was rather value-for-money. There's everything you need – a hairdryer, kettle and a big wardrobe.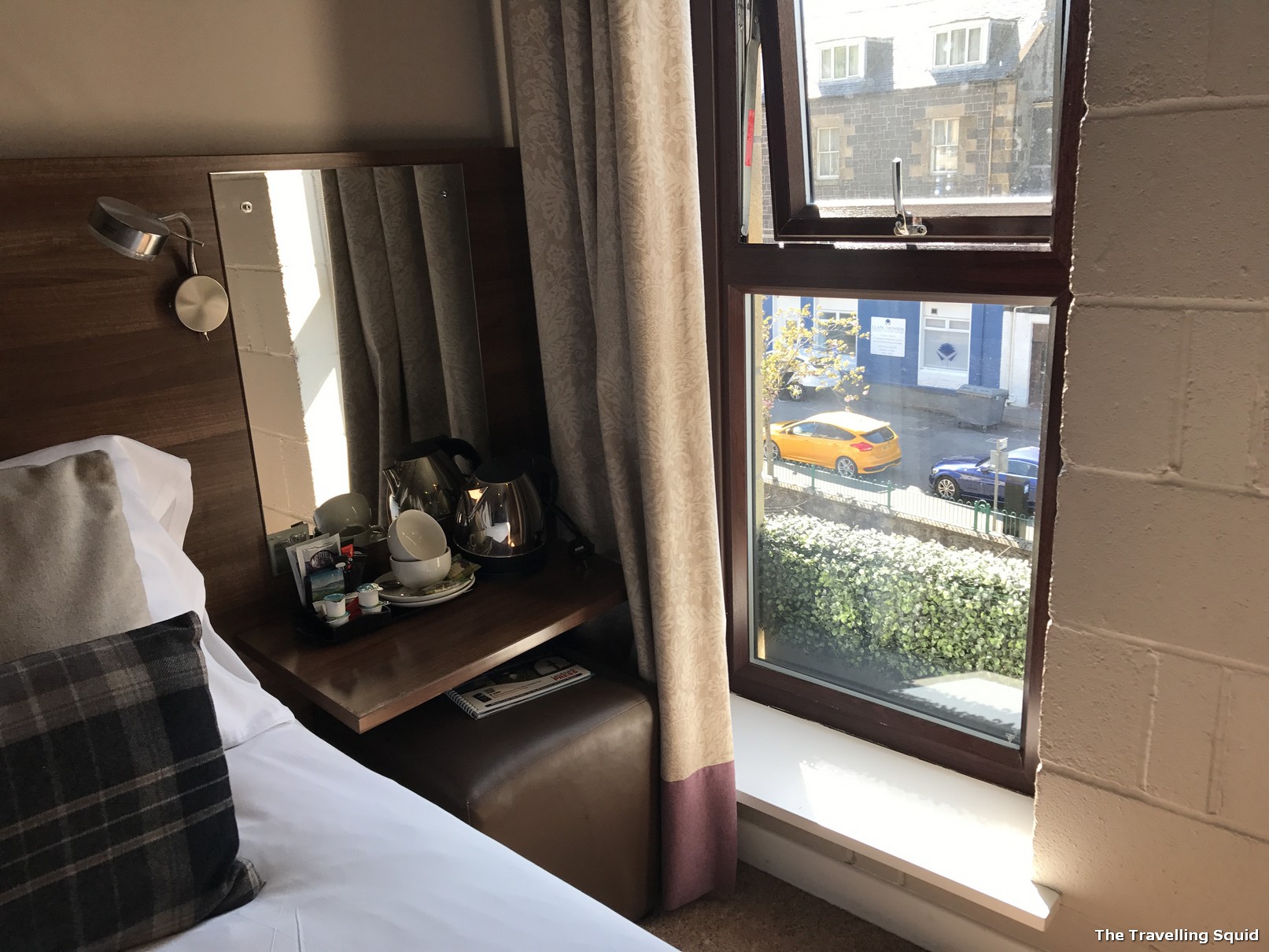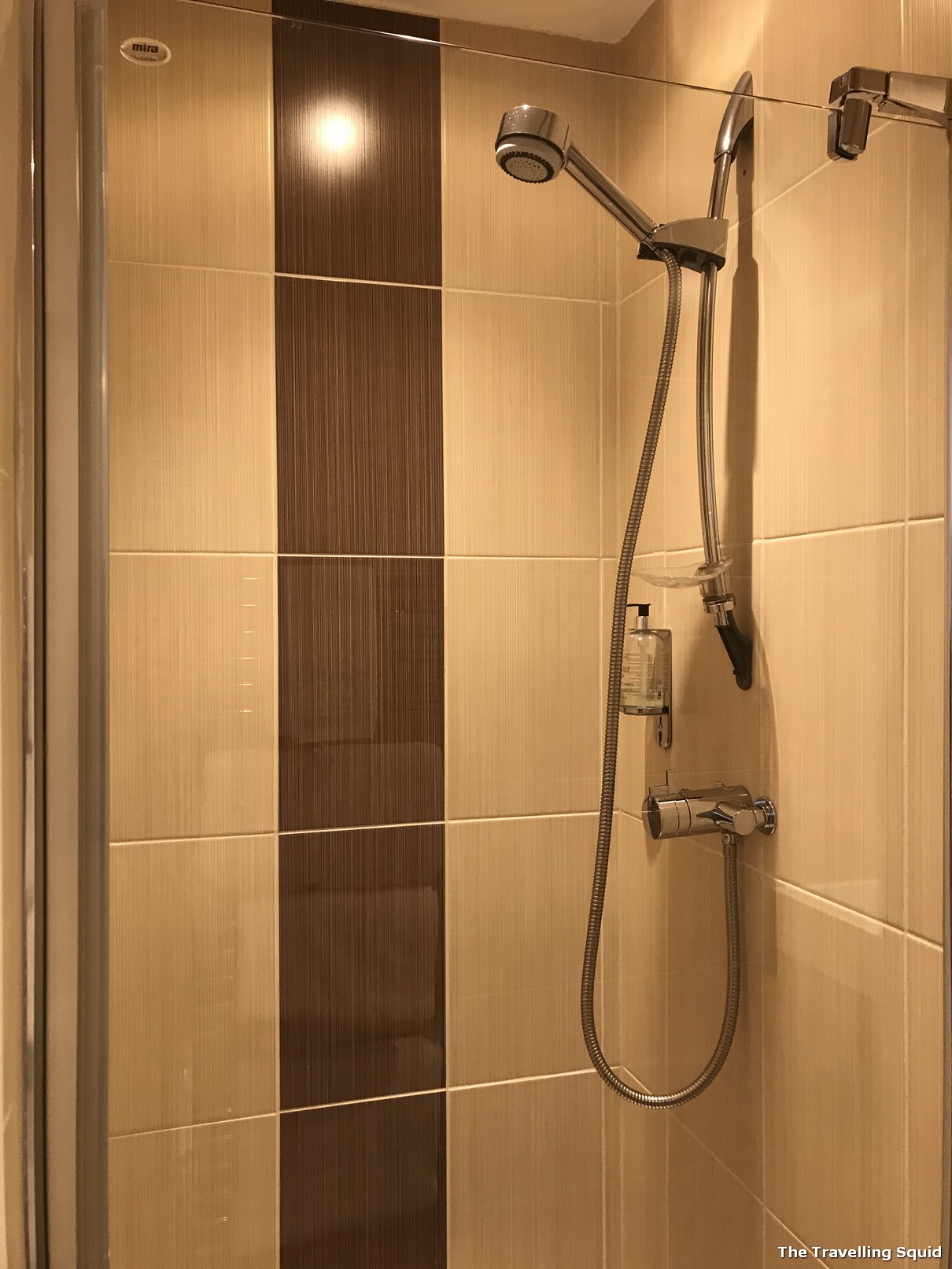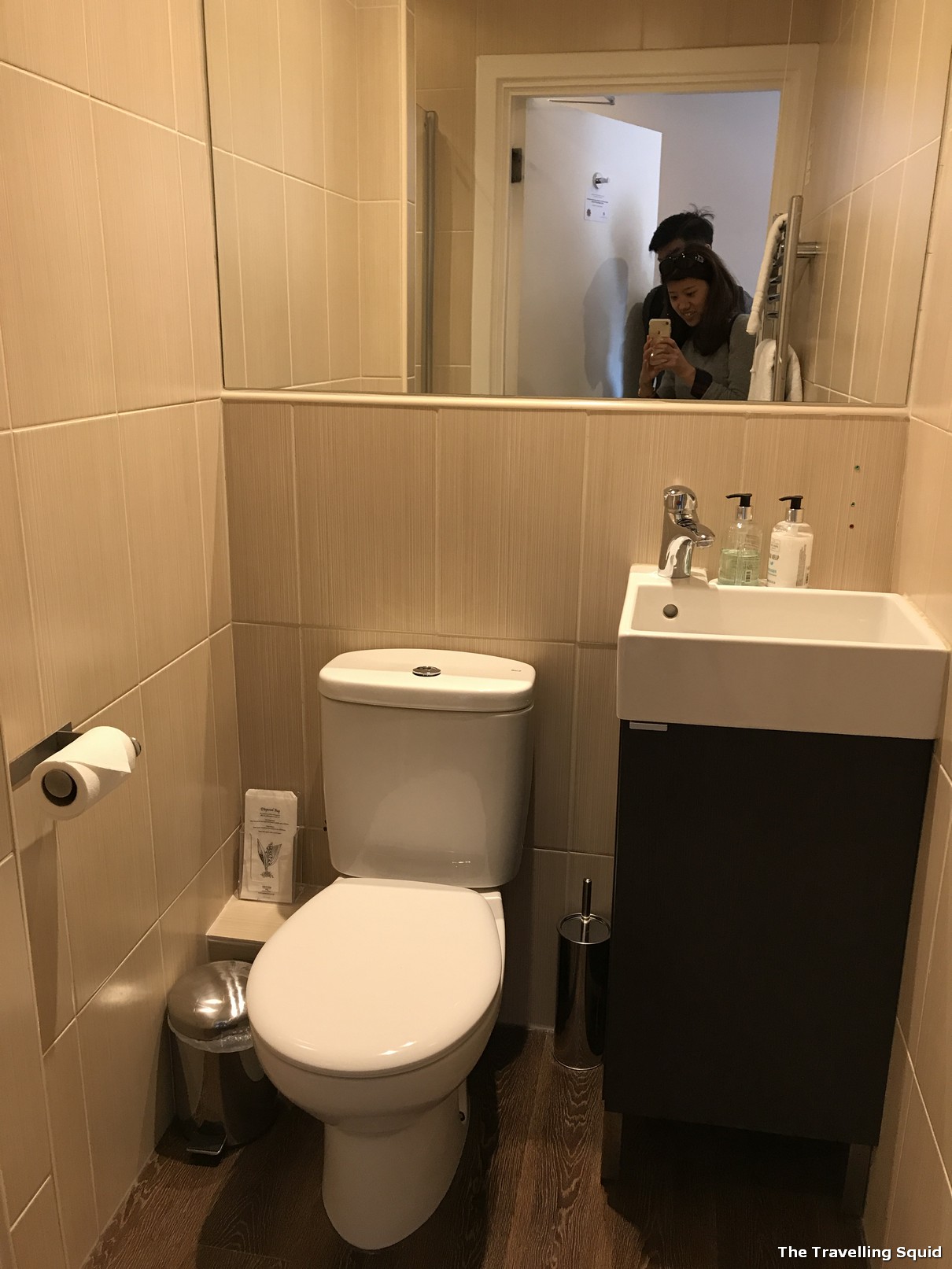 Breakfast
I recalled breakfast to be a satisfying experience. Similar to other hotels, we had an ala-carte option and there were shared items as well. Unlike the other hotels which serve traditional breakfasts, they had pancakes and a mushroom pie as options. We had those – it was great.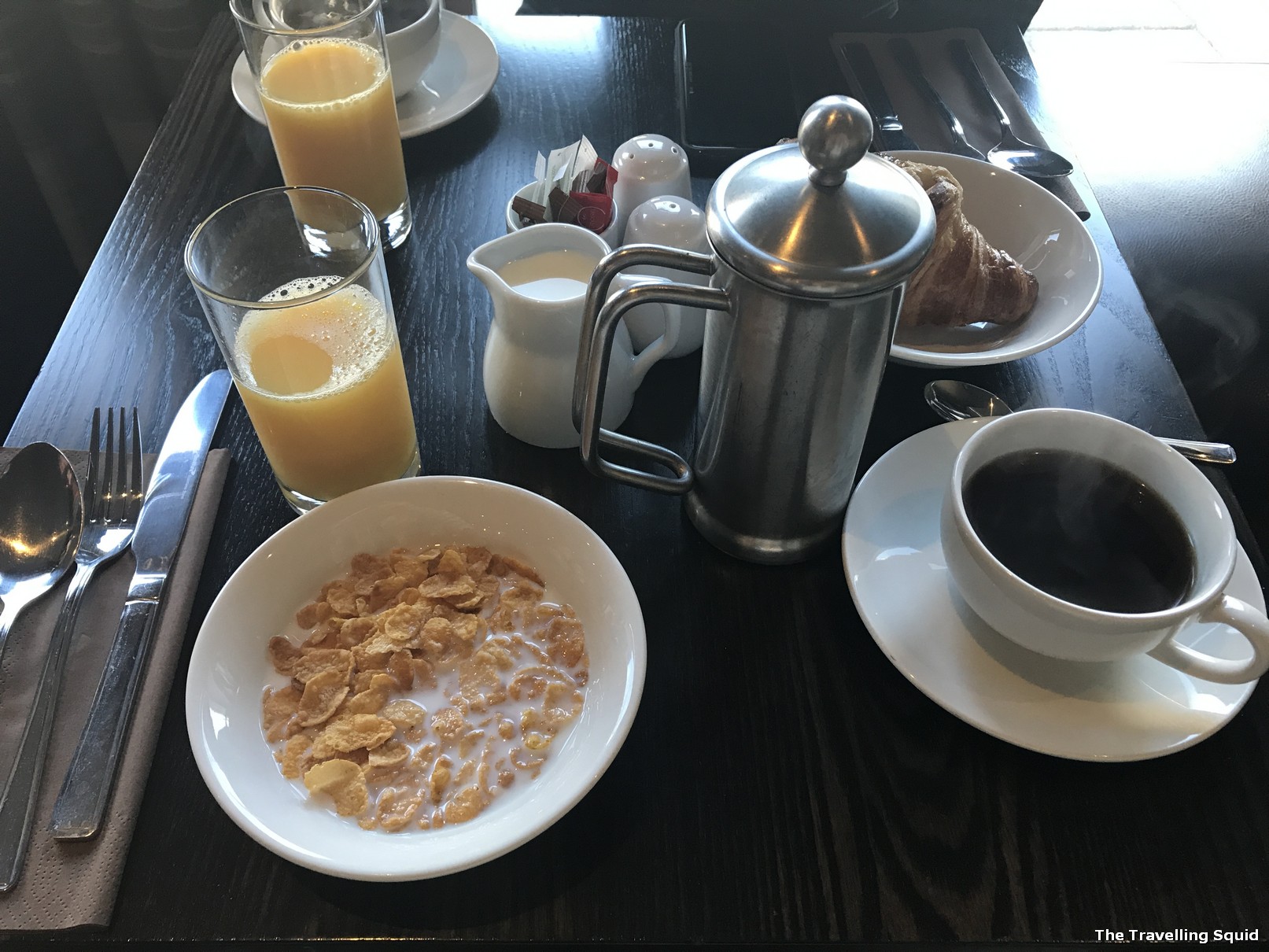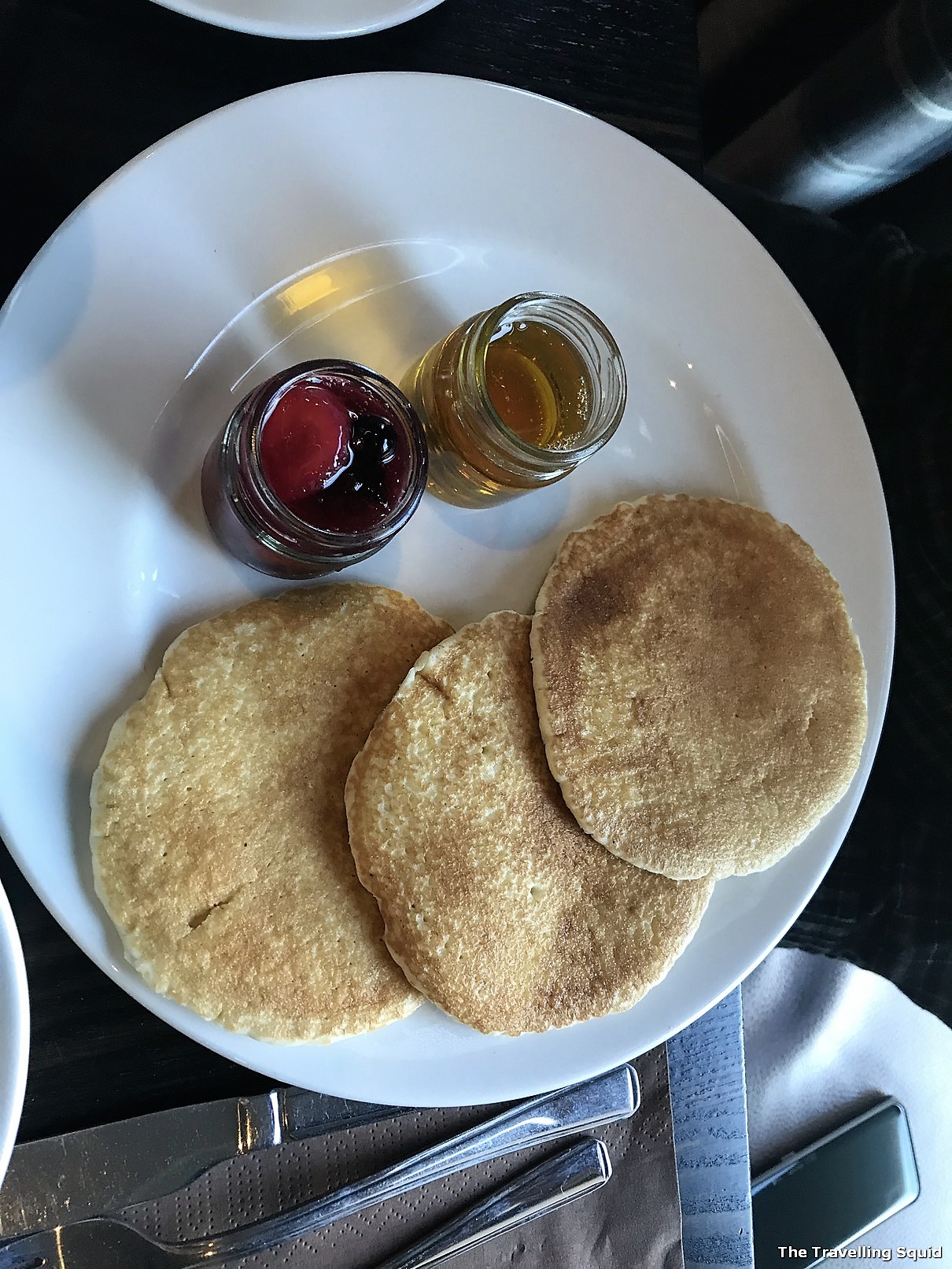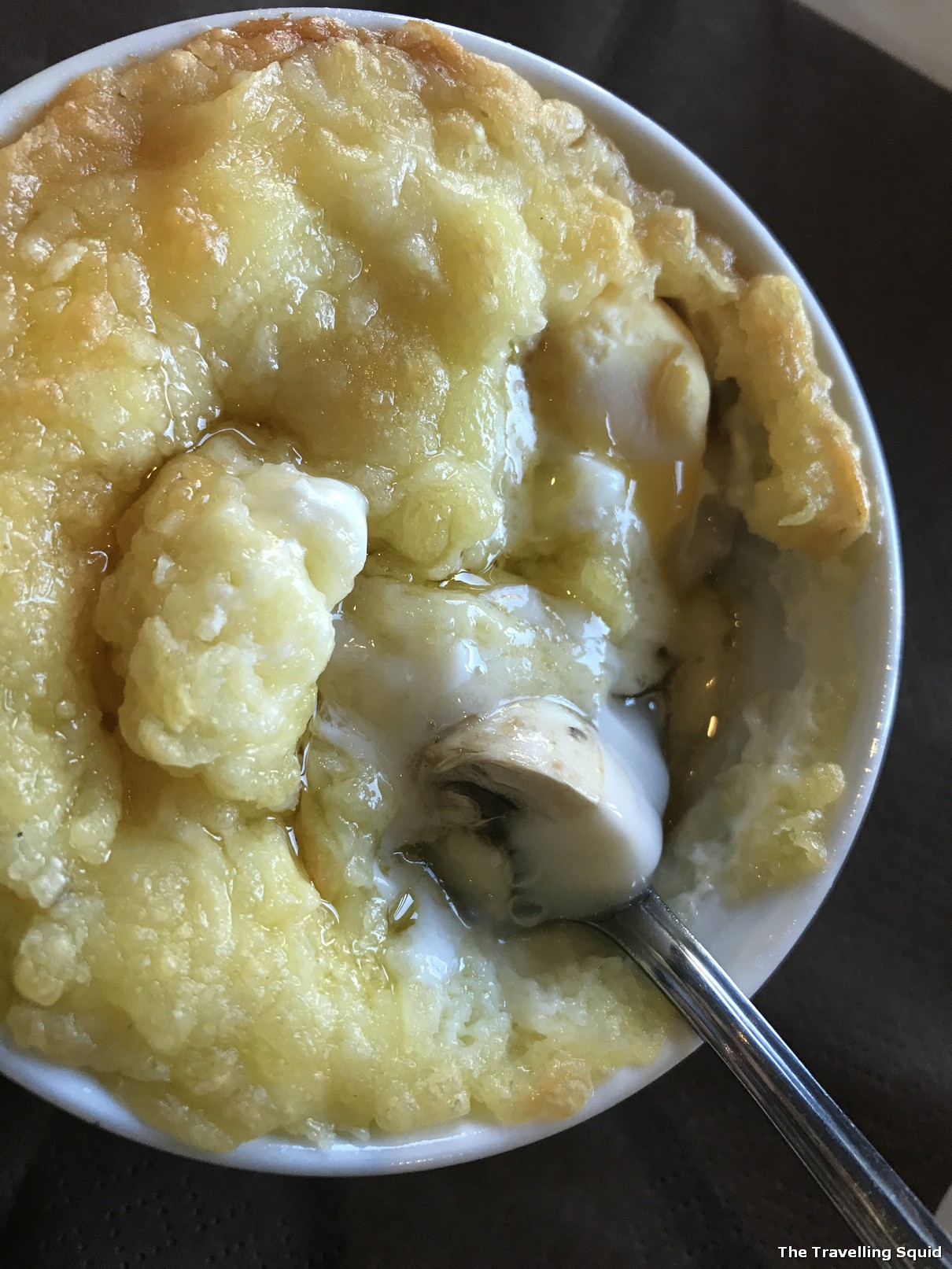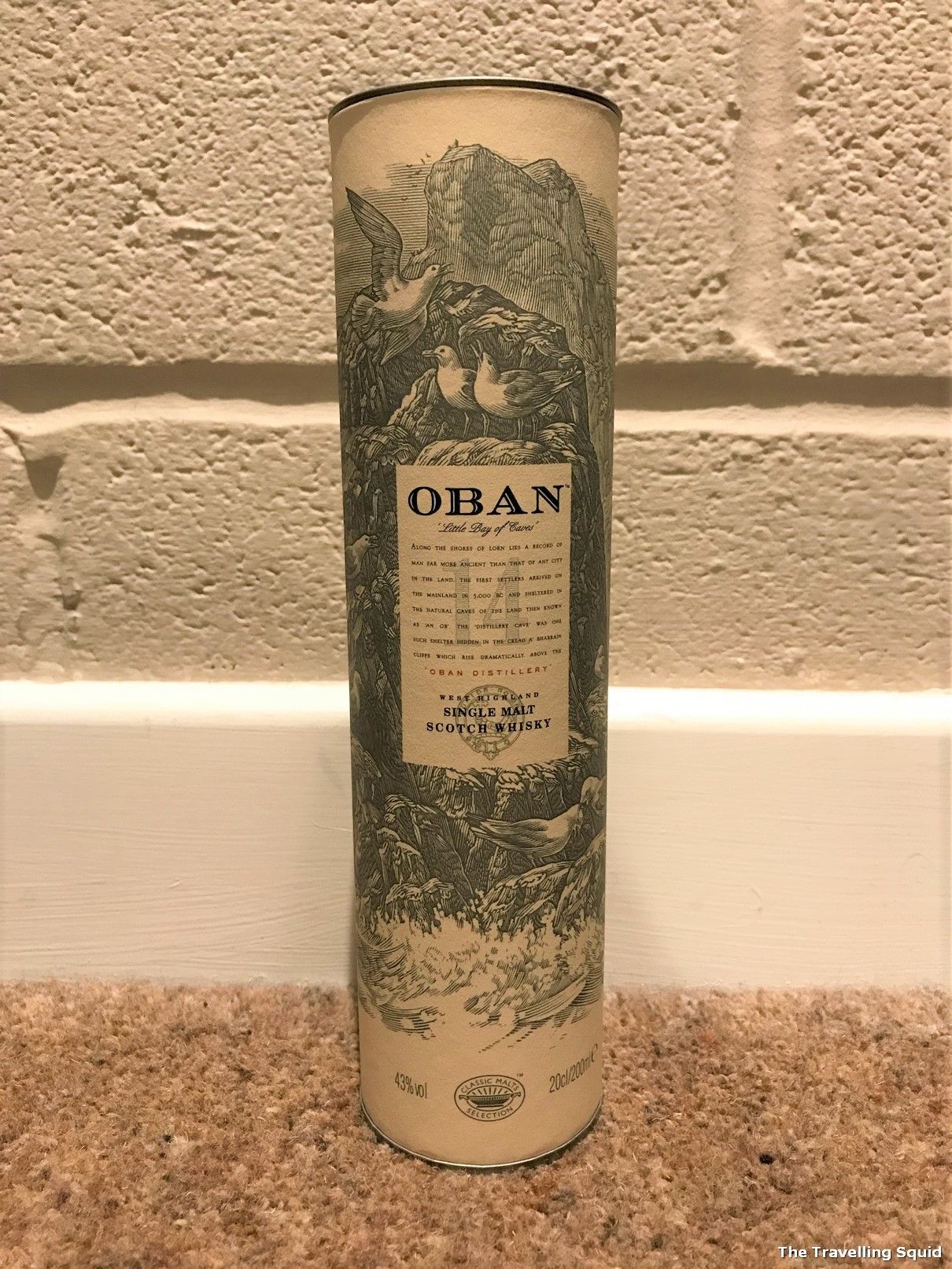 The Travelling Squid's Take
There are only 17 en-suite rooms at The Ranald Hotel, and we booked the Compact Room as we were staying for only one night. Do book early – when we were there, the hotel was full and the receptionist had to turn away people. The stay was a pleasant one, and made even better with really good service. I would stay here if I were to visit Oban again.
Review of The Ranald Hotel in Oban Scotland