Review: Stay at the Bosville Hotel in Portree Isle of Skye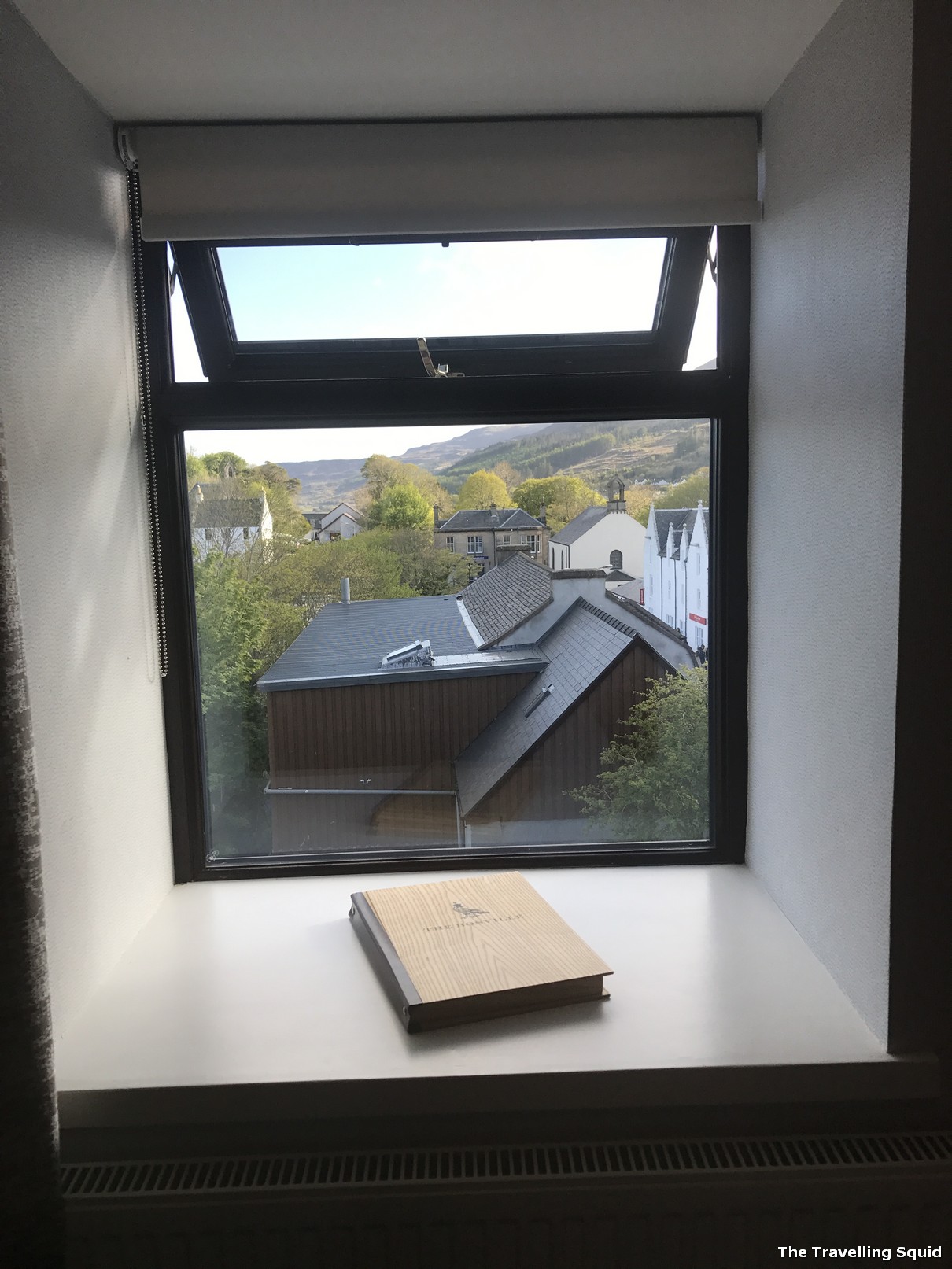 Looking for accommodation options in the Isle of Skye can be challenging, especially if you're heading there during the peak months of April to August. If you're planning your visit during these months, do book your accommodation three months in advance. When we were there in may, several legit-looking hotels in Portree were fully booked, and put out signs to decline walk-in customers. Hope this review of our stay at the Bosville Hotel in Portree Isle of Skye comes in useful.
The Location/ Parking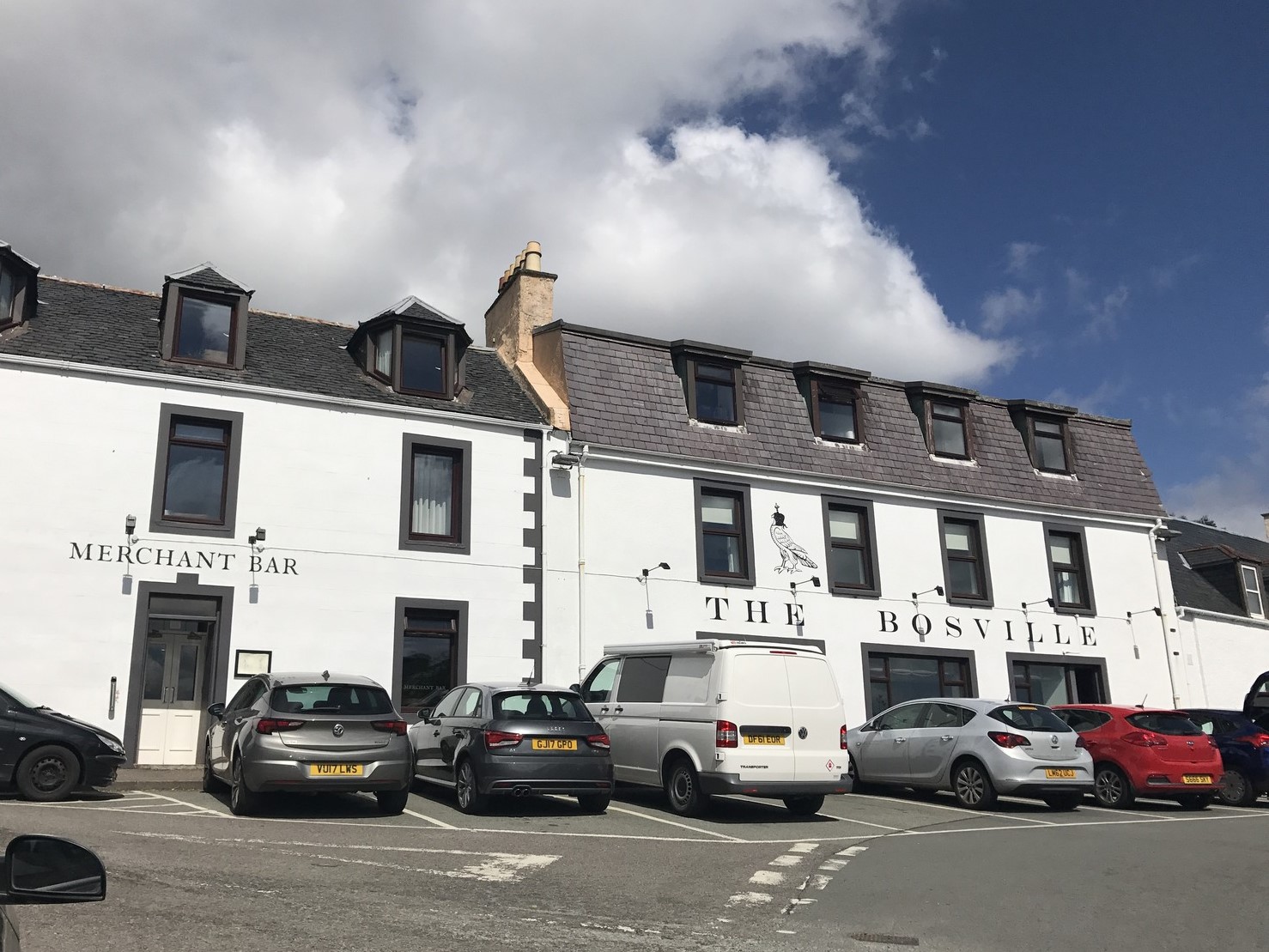 The Bosville Hotel is located in the centre of Portree, within walking distance from a supermarket and plenty of good restaurants. There are parking lots in front of the hotel, though parking can be quite a nightmare as it's located around the bend, and traffic tends to be very heavy. One has to park really quickly and it can be very stressful.
An alternative would be a public parking lot which is located a 5 – 8 minute walk away from the hotel. As the parking ticket machines were out-of-order, we got away with free parking.
The Price
The Bosville Hotel in Portree Isle of Skye was the most expensive hotel we had stayed in, during our two-week trip to the UK. Reason being, plenty of other hotels had been fully booked, and we would rather not stay in guesthouses and hostels. It was close to the end of our trip, and we wanted to end it on a high note. The room cost us SGD307/ £170 per night, including breakfast. I must say  that it was quite worth it, as the rooms were comfortable, and the breakfast was good.
The Room
The room was tastefully done. I like the deep bay windows, it reminded me of a traditional English house – the stuff of Enid Blyton novels. I also admired the little decorative pieces by the sides of the ceiling. The room was also much more spacious, compared to the other ones which we had stayed in. There are TWG tea bags and a coffee machine, should you be keen!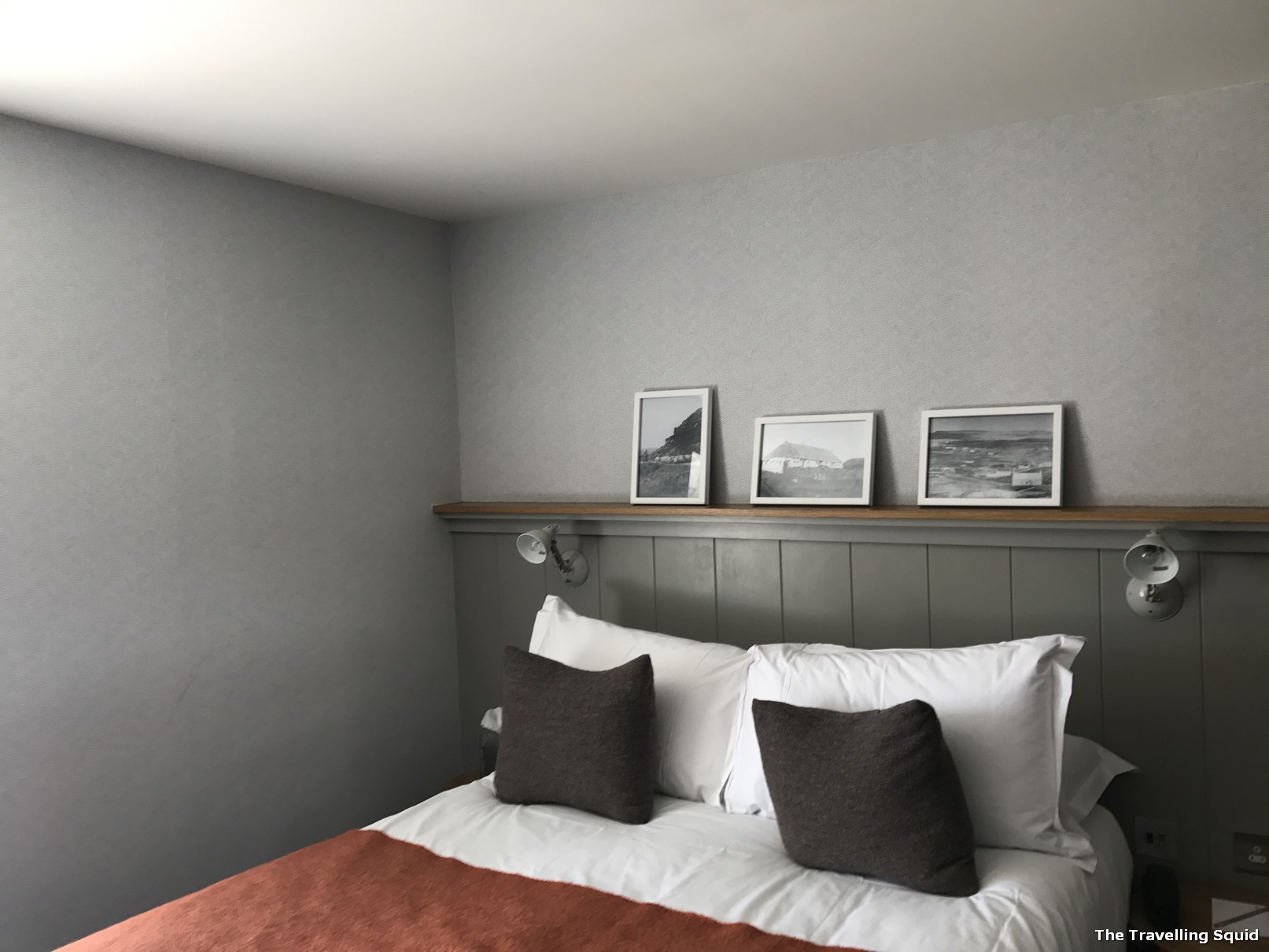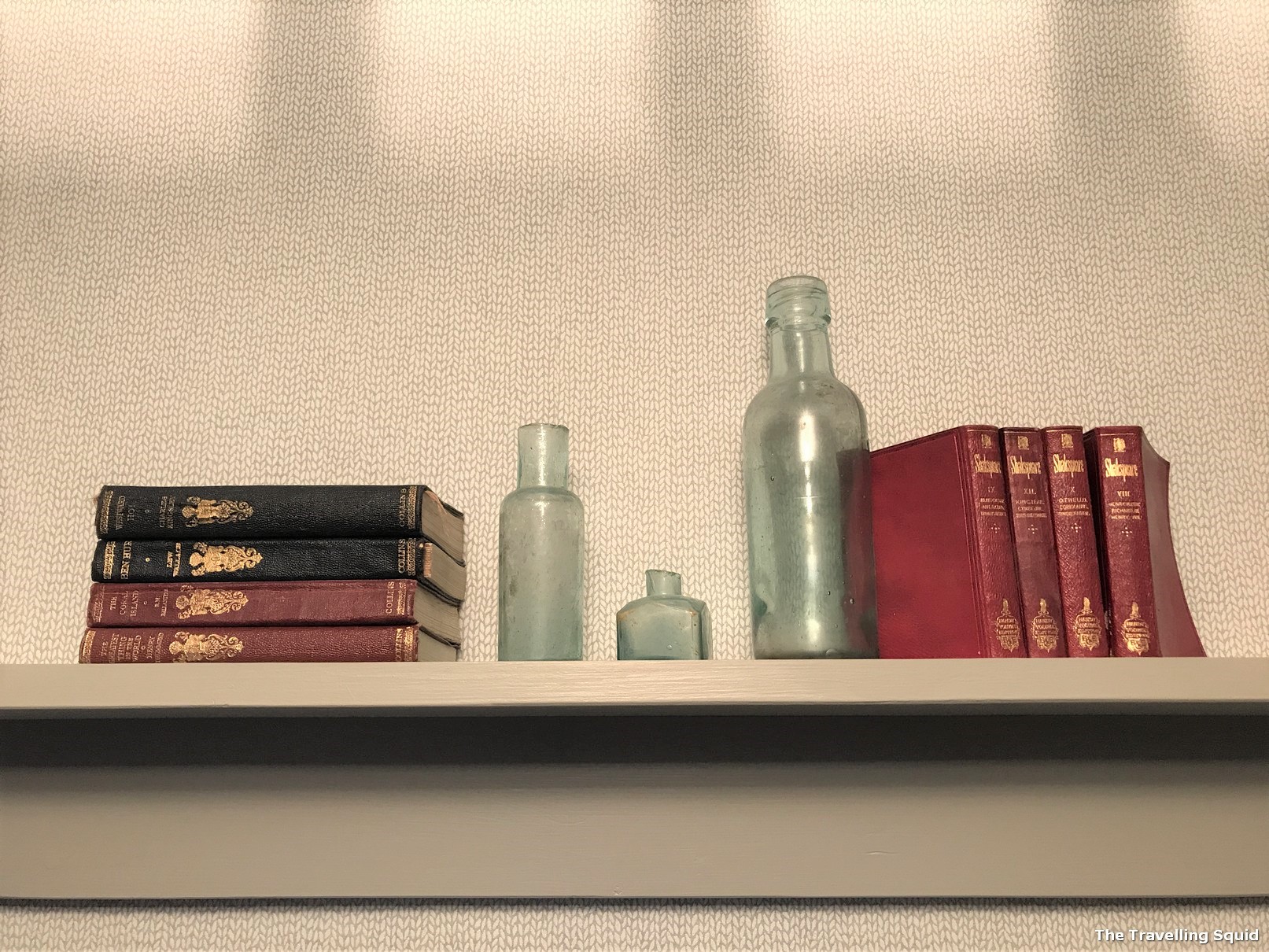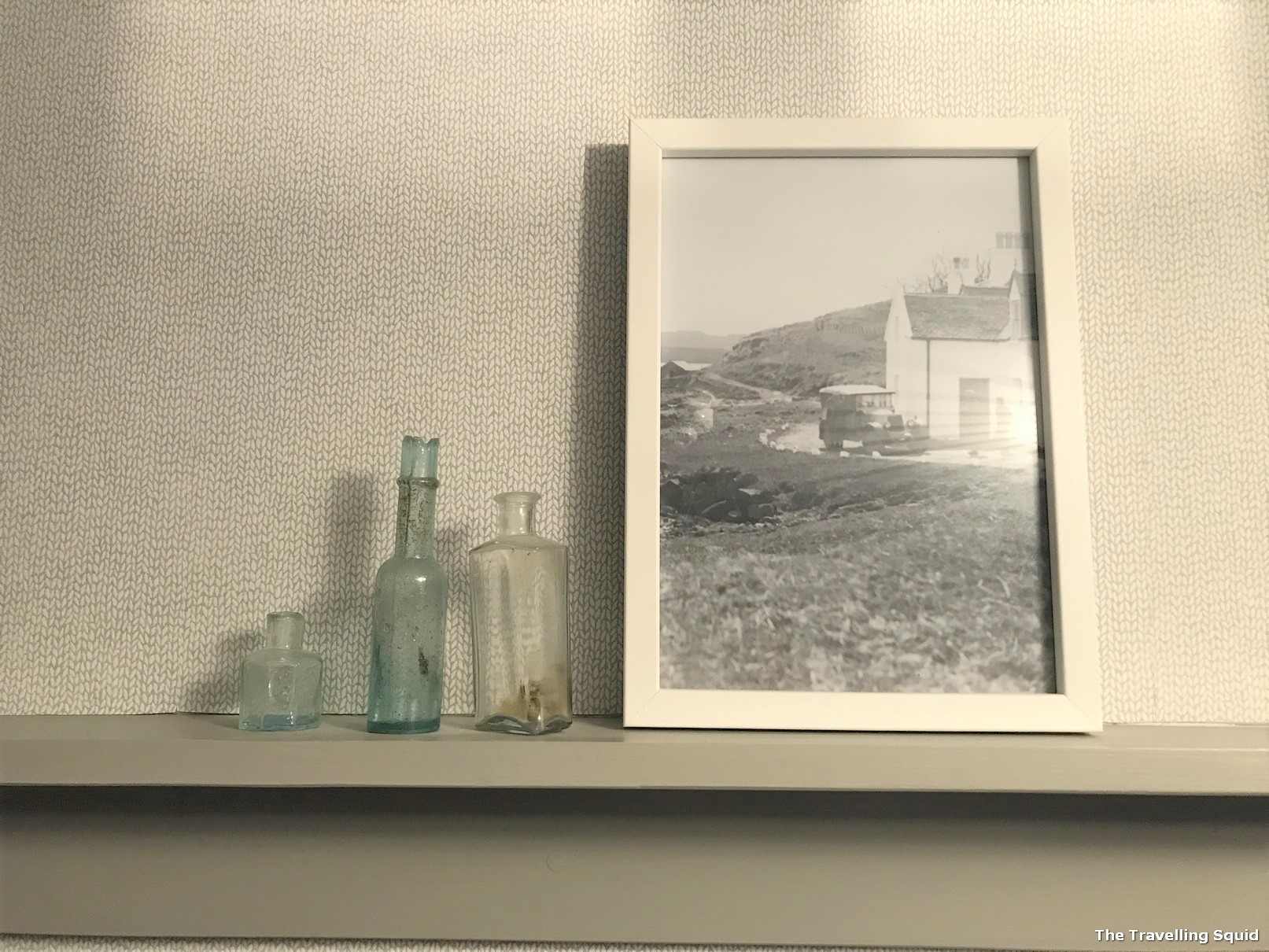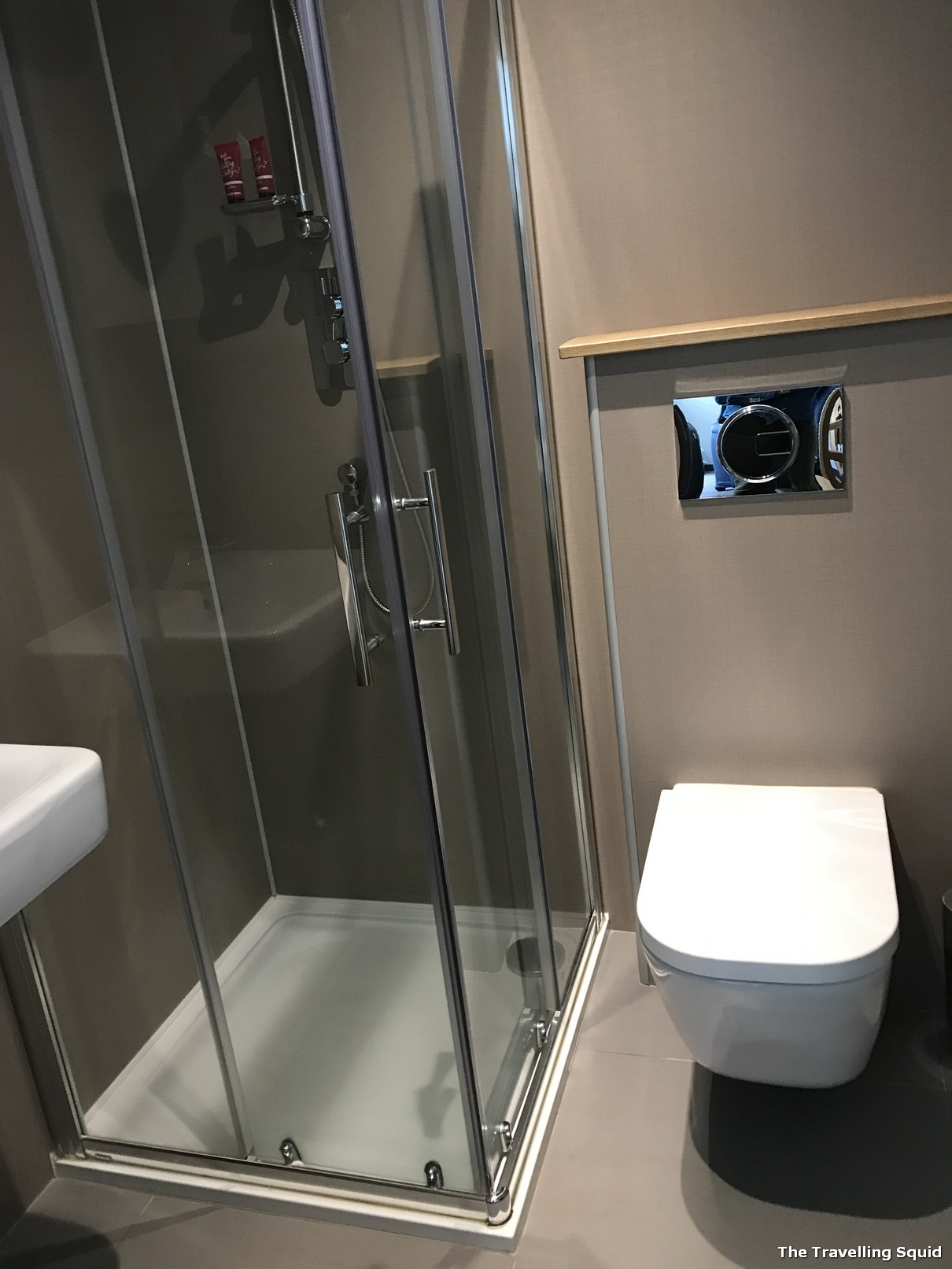 The Breakfast
The complimentary breakfast is set at the Bosville Hotel's Dulse and Brose restaurant at the ground floor, which is also part of the hotel. It's also well-known for its lunch and dinner menus. For breakfast, you can choose from a range of a few items, like porridge, smoked salmon and scrambled eggs, a full Scottish, eggy bread and bacon and vegetable tortillas.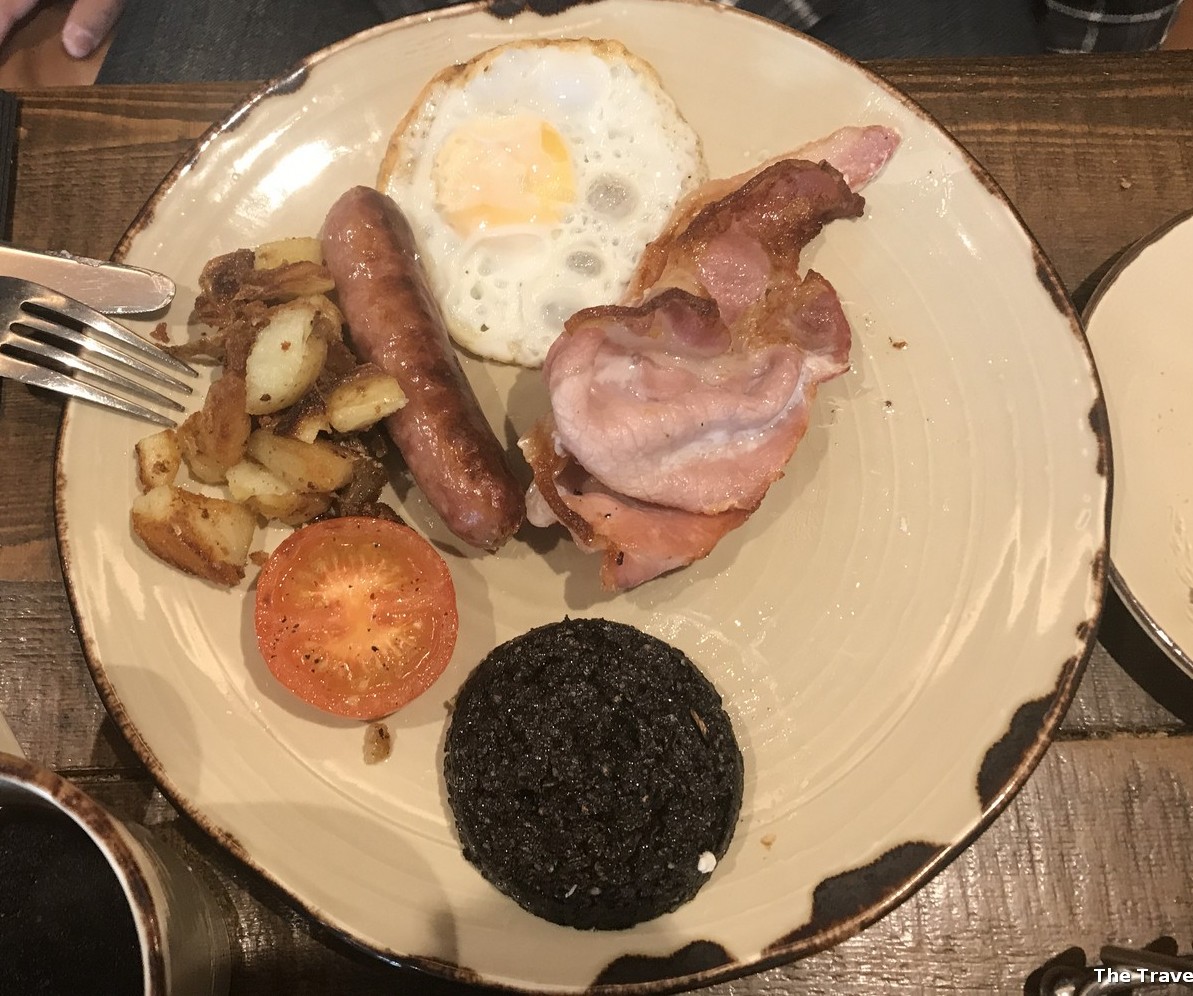 The breakfast was delicious. It was my first time trying Scottish "porridge" (oatmeal) with a drizzle of whisky. That made my day (no wonder they said, you could have a whisky at anytime of the day). The full Scottish breakfast was well done too.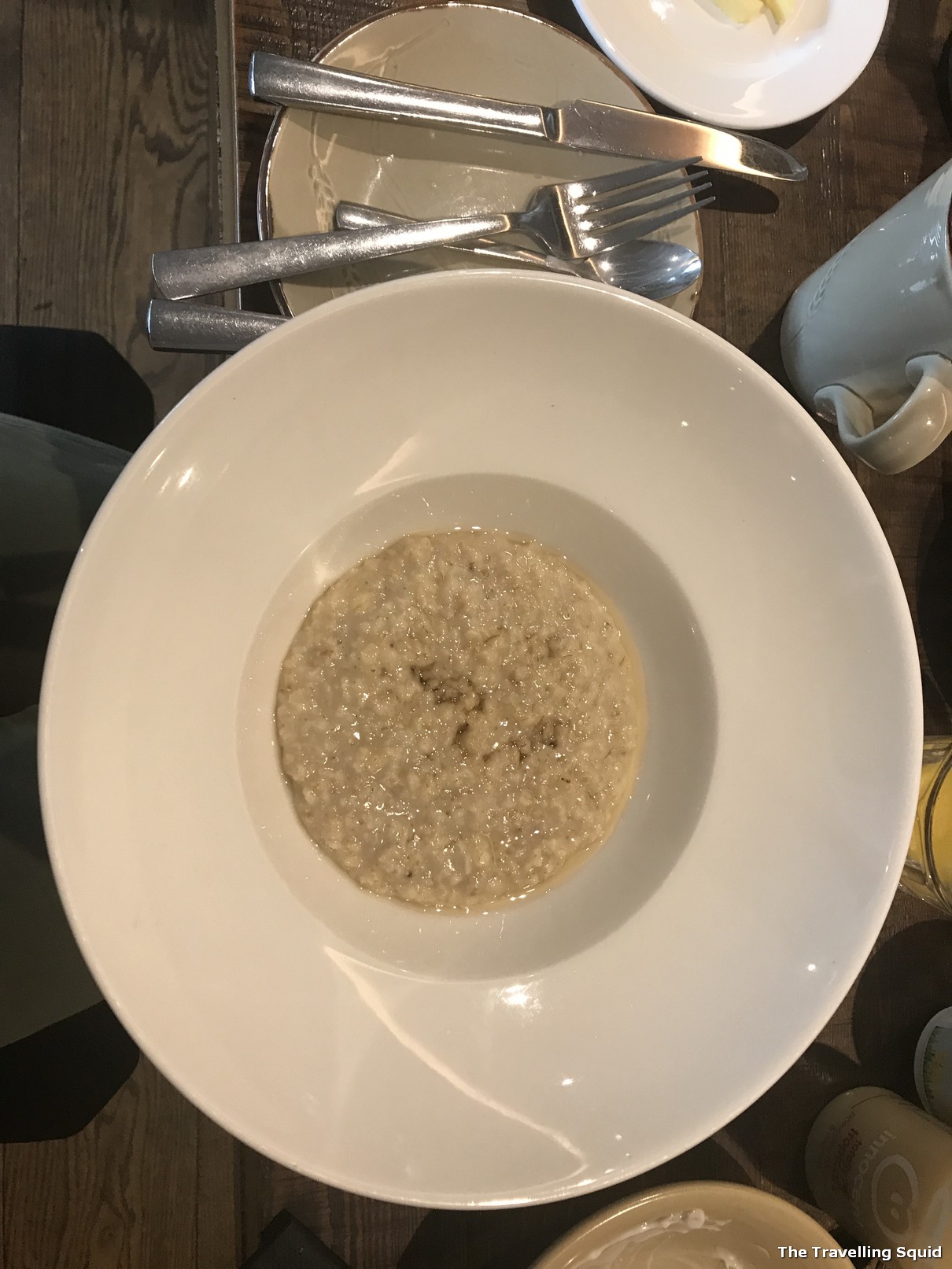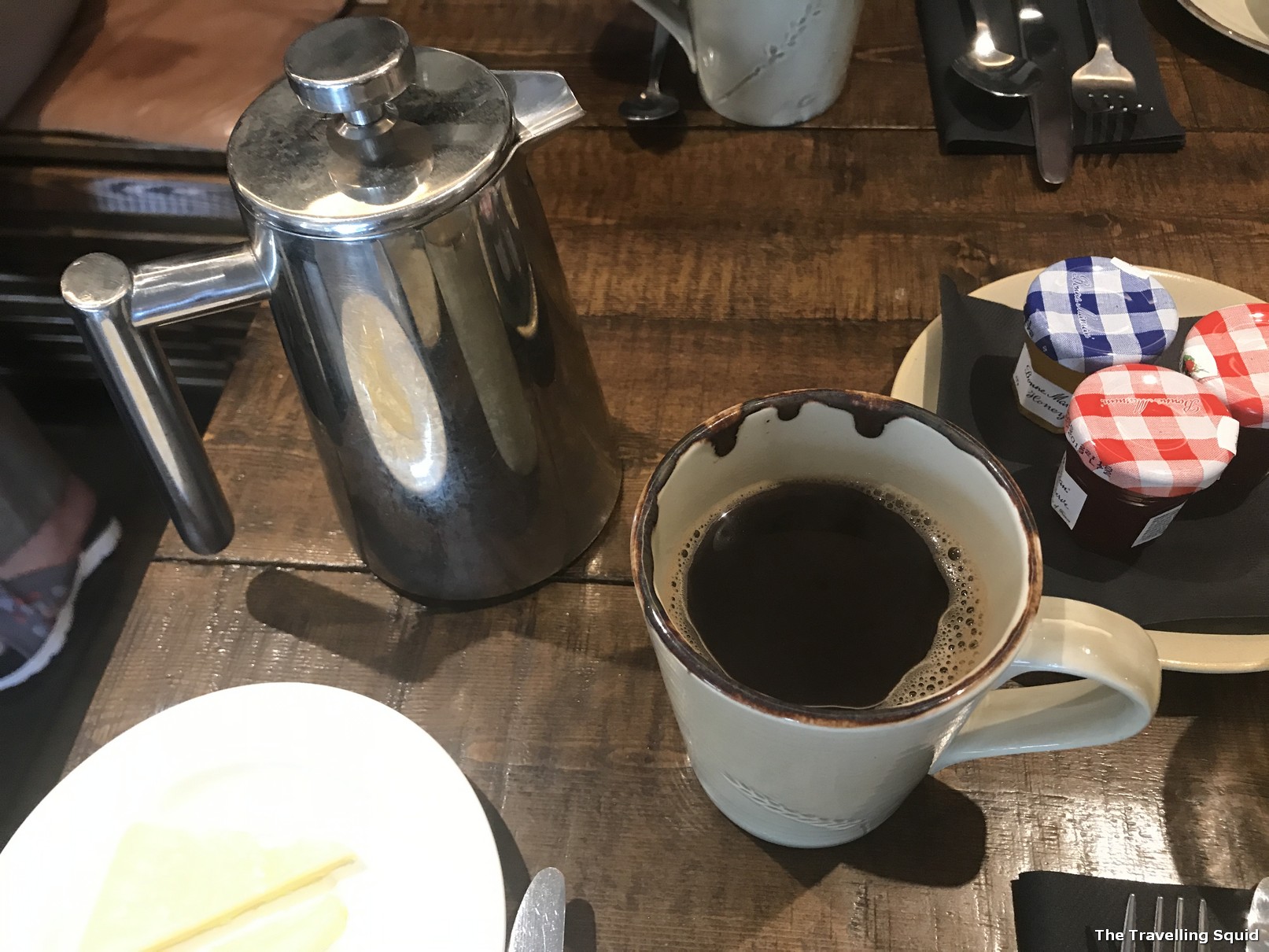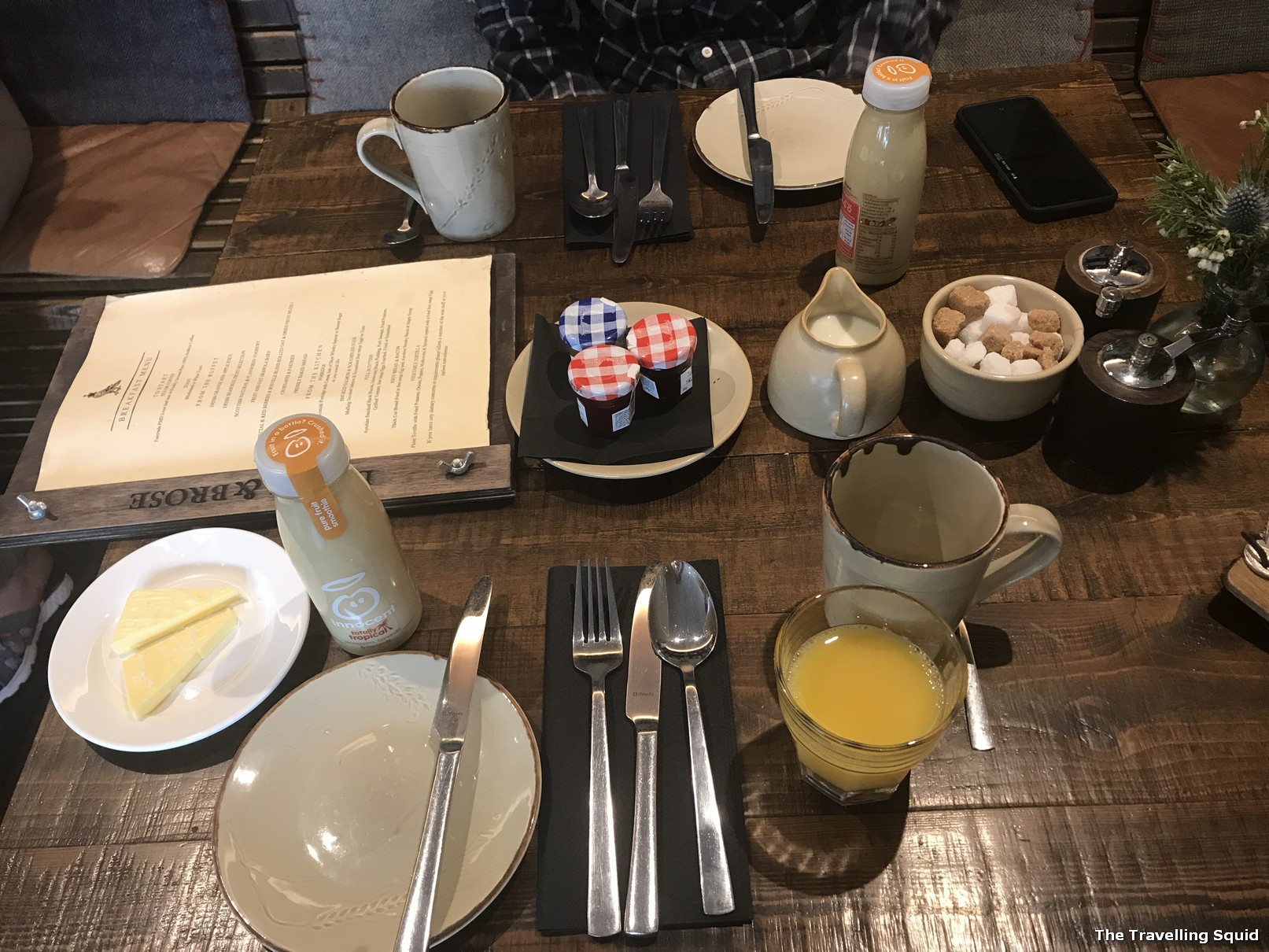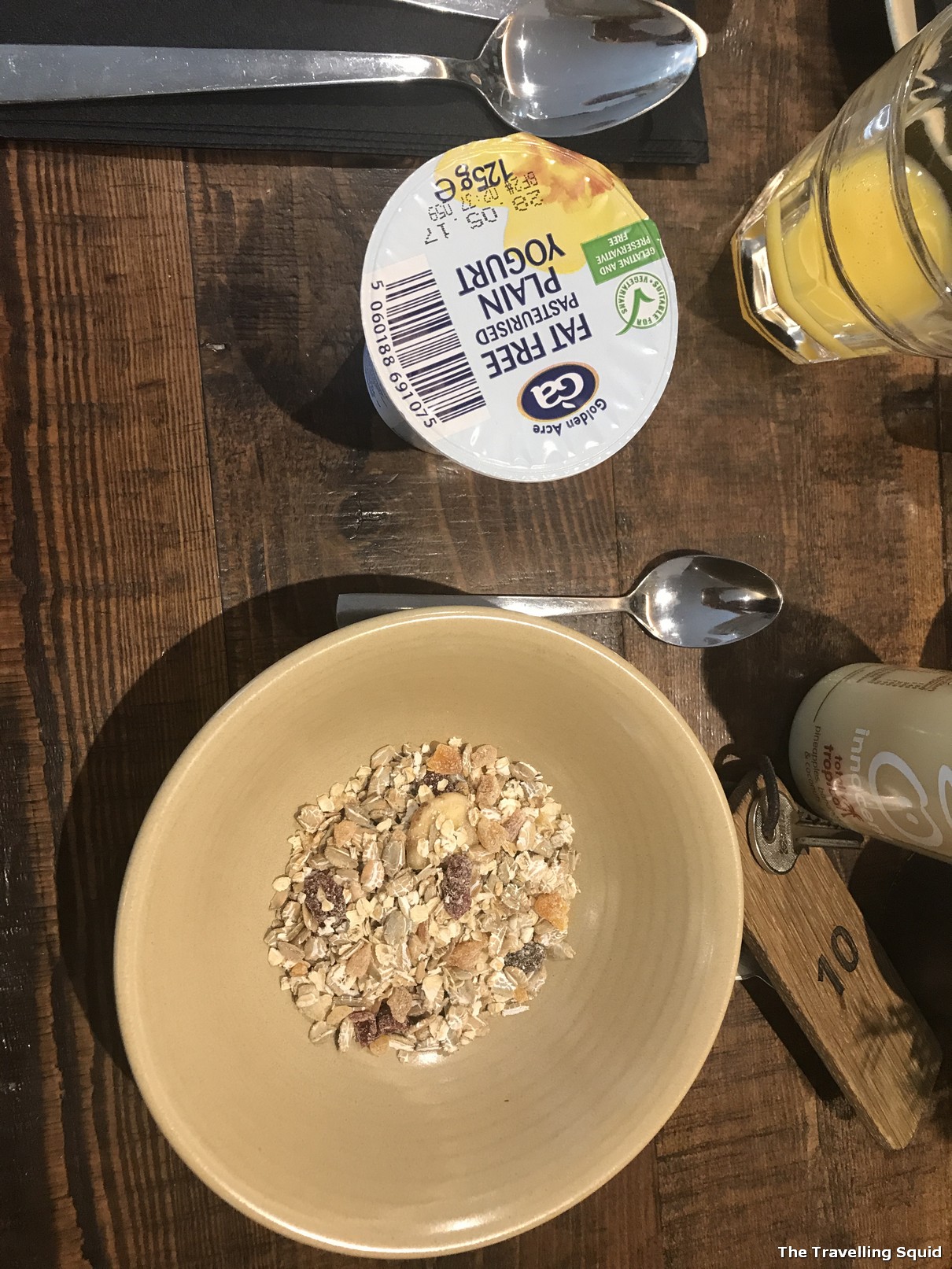 The Travelling Squid's Take
While our stay at the Bosville Hotel in Portree Isle of Skye was on the expensive side, it still felt good to be able to rest and relax in a comfortable room. We had a long drive from Isle of Skye to Loch Ness and to Inverness after that, and it was important to have a good night's sleep. The breakfast was the x-factor during our stay there. It offered the best porridge that I probably had, matched with Isle of Skye whisky liqueurs too:) The full Scottish was well done too. If you're interested, do book in advance as rooms can get snapped up quite early.
* * *
The Bosville Hotel in Portree Isle of Skye
Address: 

9-11 Bosville Terrace, Portree, Isle of Skye IV51 9DG, United Kingdom

Phone: +44 1478 612846
Email: reservations@bosvillehotel.co.uk