Review: Visit 87 Senze at Farrer Park for Good Zi Char and Taiwan Porridge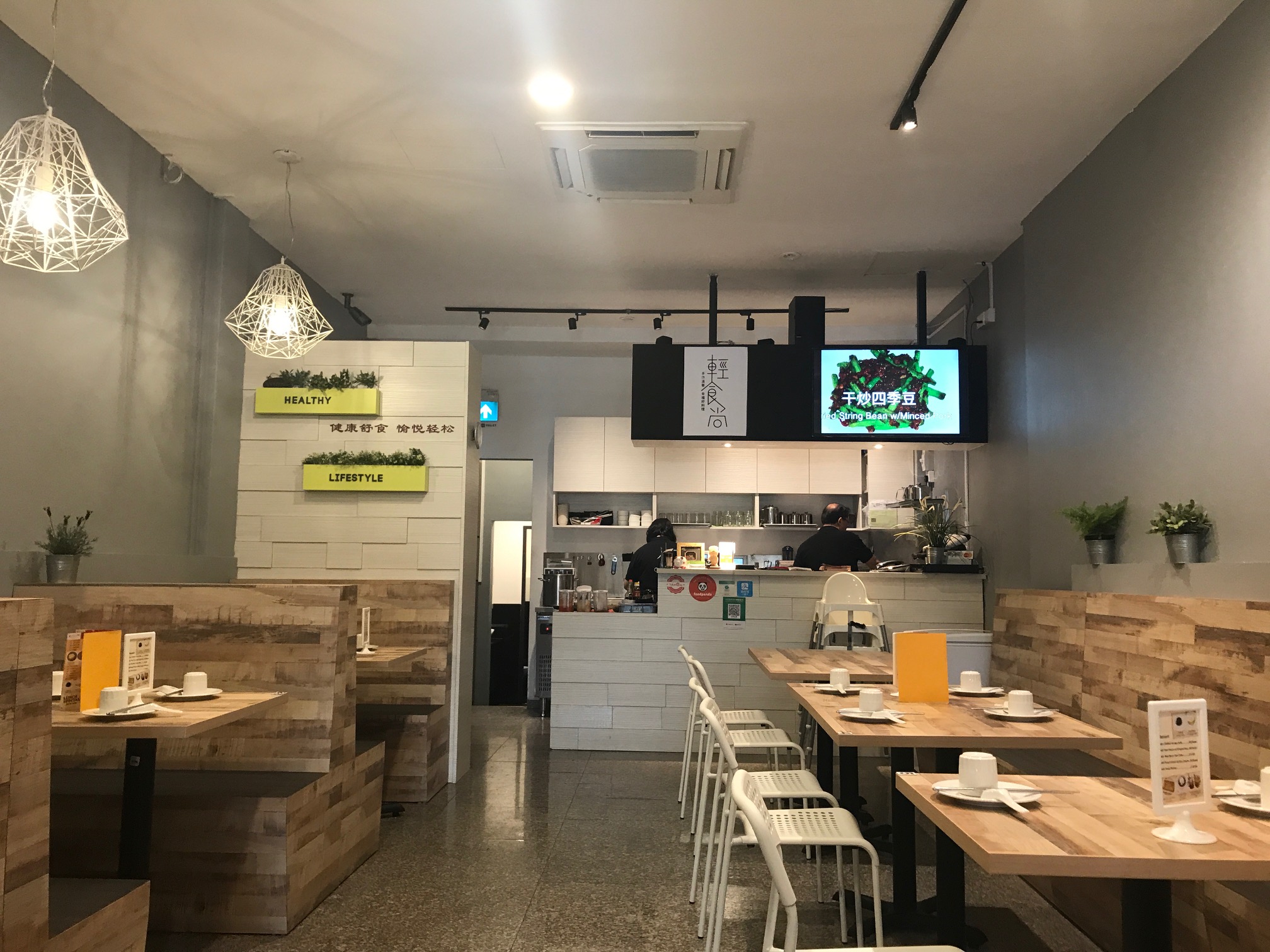 I visited 87 Senze at Farrer Park for good zi char and Taiwan porridge over the weekend. While it is newly set up at a shop-house in Farrer Park, its lineage actually traces back a long way to the time where the owners used to run the Poolside Cafe & Restaurant located in the old swimming complex of Hwa Chong Institution, first set up in 2004.
According to Senze's website, the restaurant has its roots in the former Poolside Cafe & restaurant located in the old Alumni Building of Hwa Chong Institution. Opened in 2004, The 'Poolside' (as it was affectionately called) served delectable Chinese cuisine popular with members of public, students and staff alike, and over the course of a decade it had established itself as a reputable eatery in the Bukit Timah area.

Taiwanese cuisine stems from the traditional 'Minnan' (闽南) cuisine which originates from southern Fujian province, and is thus extremely similar to the latter. As a descendent of early immigrants from Fujian province, the owner (Mr See) grew up surrounded by the aroma of sweet potato porridge and 'chai poh'(preserved radish) egg, the hallmark dishes of Taiwanese cuisine. When he came to know that one of his chefs from Poolside had worked in the popular Taiwan porridge restaurant 'Mei Yuan' in the 1980s, he began to request the chef to prepare those dishes. In 2017, 4 years after the closure of Poolside, The owner, manager and chef of the former restaurant came together once more to set up Senze Taiwan Porridge Restaurant.
Location
The restaurant is a 10-minute walk from Farrer Park MRT station. If you can walk to Swee Choon for dim sum, this walk would hardly require any effort.
The Food
For starters they serve steamed peanuts and preserved cabbage, the latter of which is done in-house. It was really good as it woke the palate. Do be careful of biting into the chilli padi!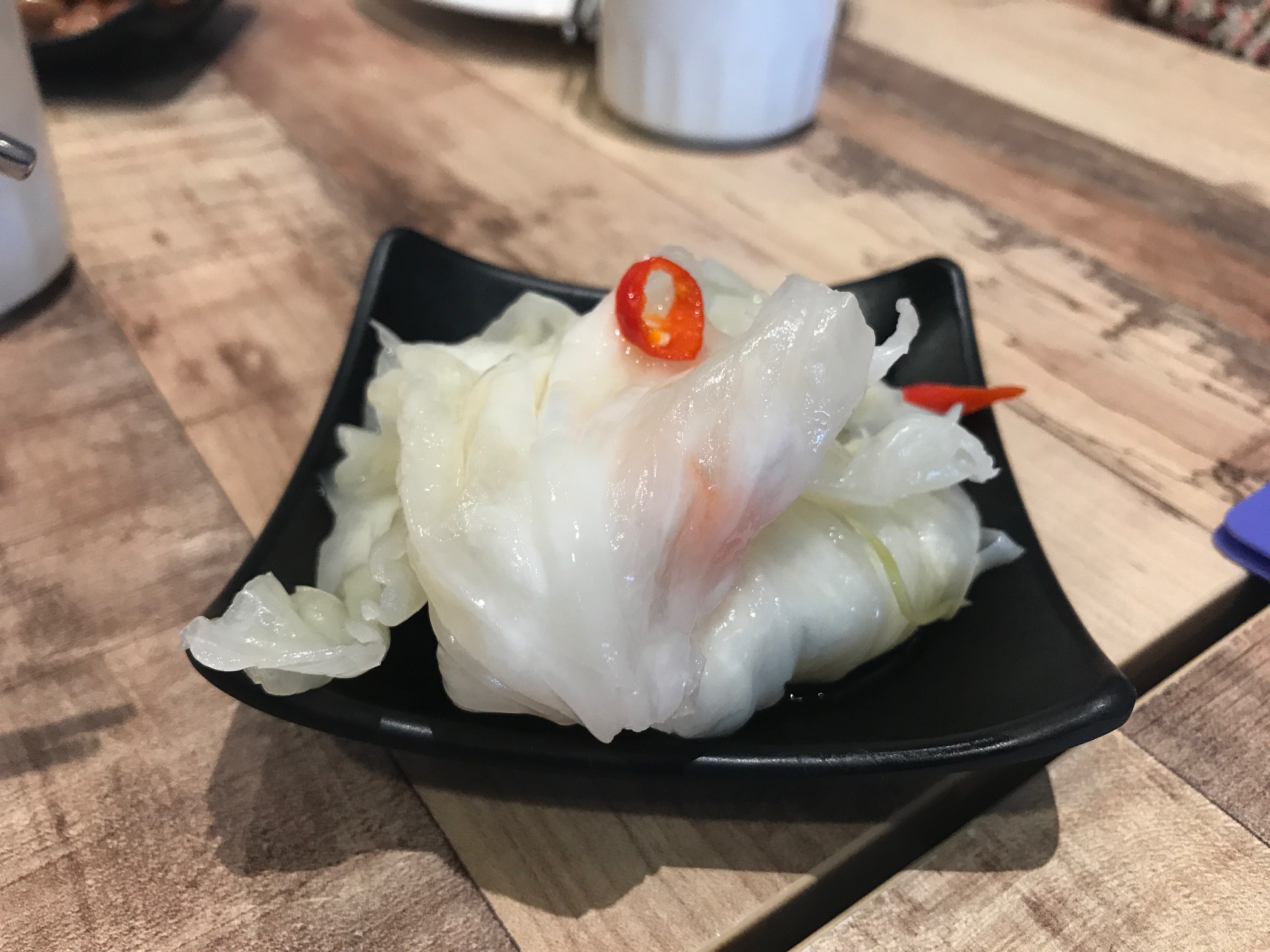 To be honest, I'm more of a rice than porridge person, but some of the dishes at 87 Senze compliment porridge really well. A good example would be the rather saucy braised pork with preserved vegetables, for which the gravy folds in quite well with the porridge. We ordered a total of 7 dishes, most of which were traditional dishes to be paired with the sweet potato porridge.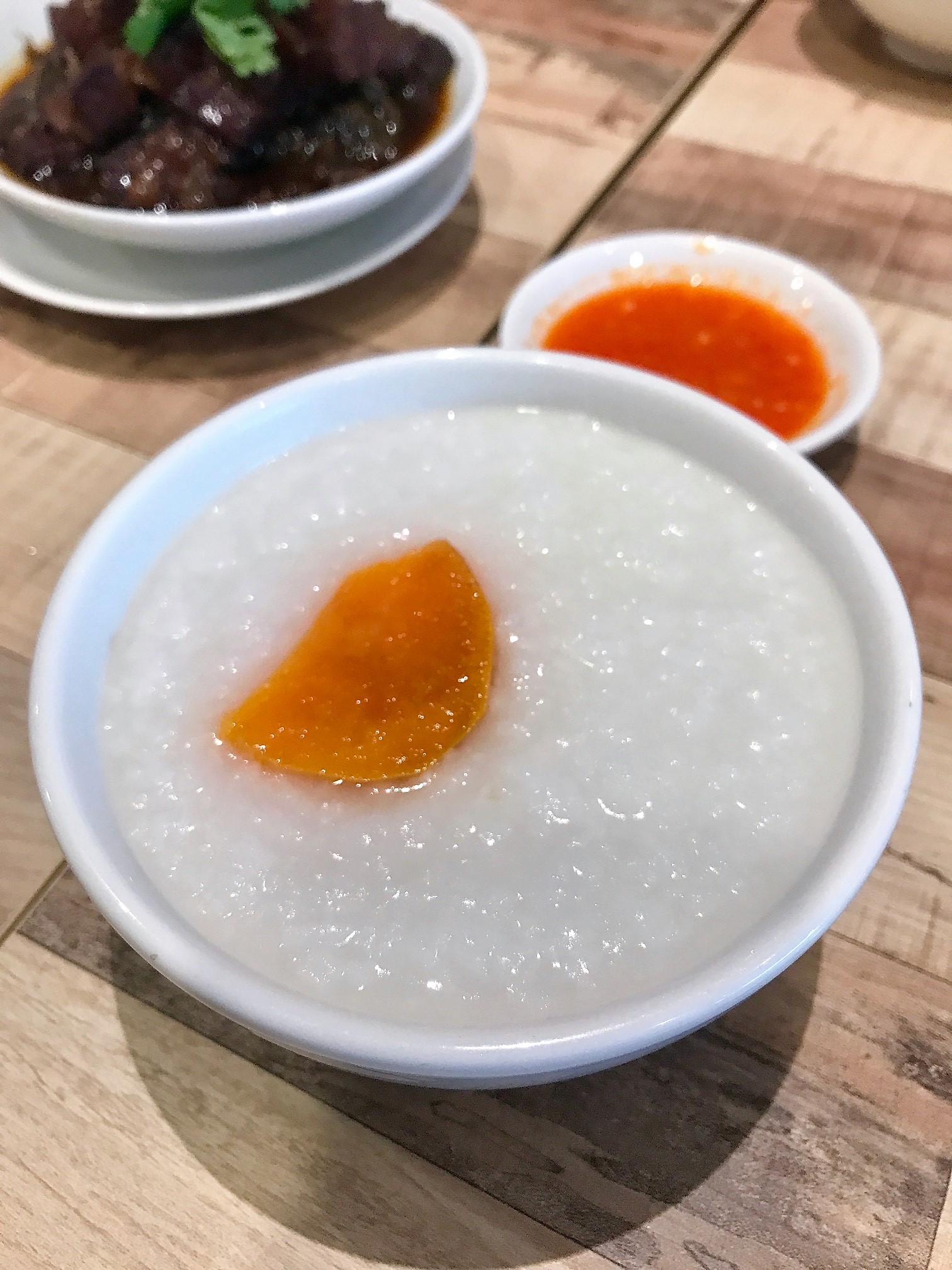 1. Braised pork with preserved vegetables (梅菜扣肉)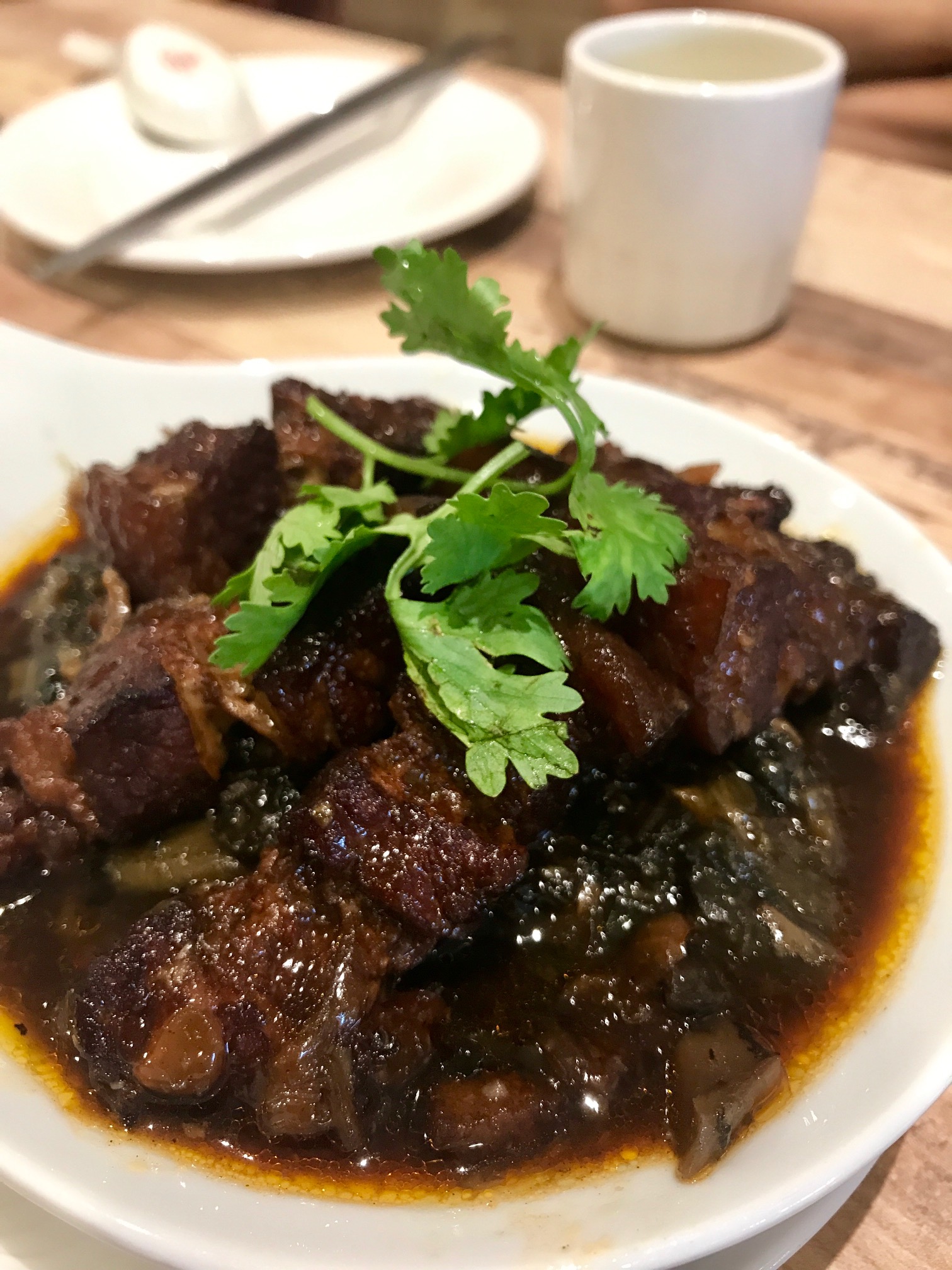 This braised pork with preserved vegetables (梅菜扣肉was one of my favourite dishes. The sauce folded well into the porridge. It was well-flavoured but not overpoweringly oily. I enjoyed having the preserved vegetables and mixing it with the porridge.
2. Egg with "chai poh" preserved radish (特色菜脯蛋)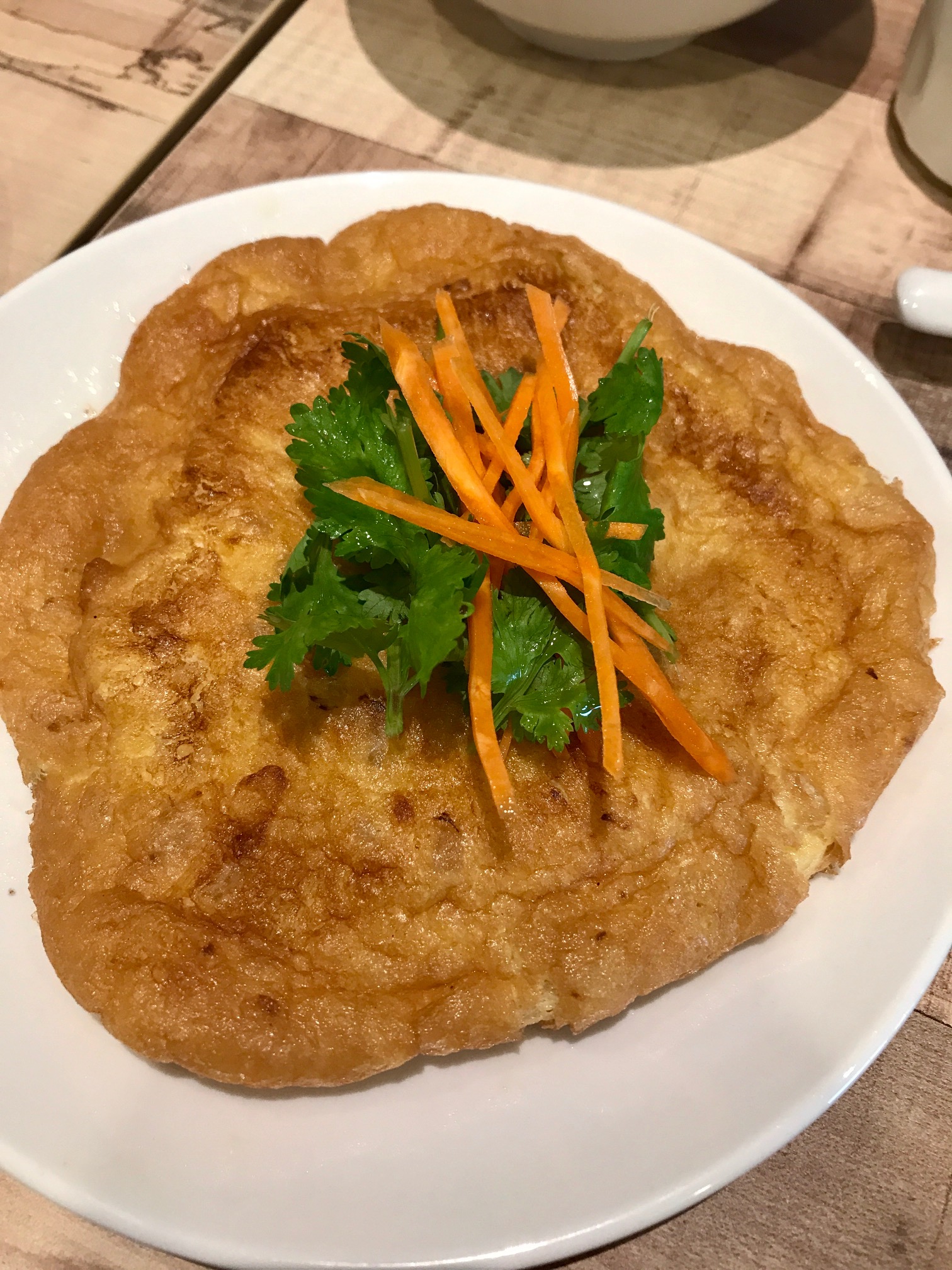 The chai poh egg was my next favourite dish! The chai poh was not overpoweringly salty, and the egg was fluffy on the inside. I like how the outsides were fried to a thin crisp. It had the wok hei of a zi char egg. Yum.
3. Fried string bean with minced pork – 干炒四季豆
The string beans were very good too. I once had a revelation – that one should judge a chef from how they cook vegetables. If the veggies are good, it is likely that the rest of the dishes will work out fine. The string beans were fried quite perfectly – they were crunchy, and not overcooked or drenched in sauce.
4. Salted-egg prawn – 咸蛋黄虾球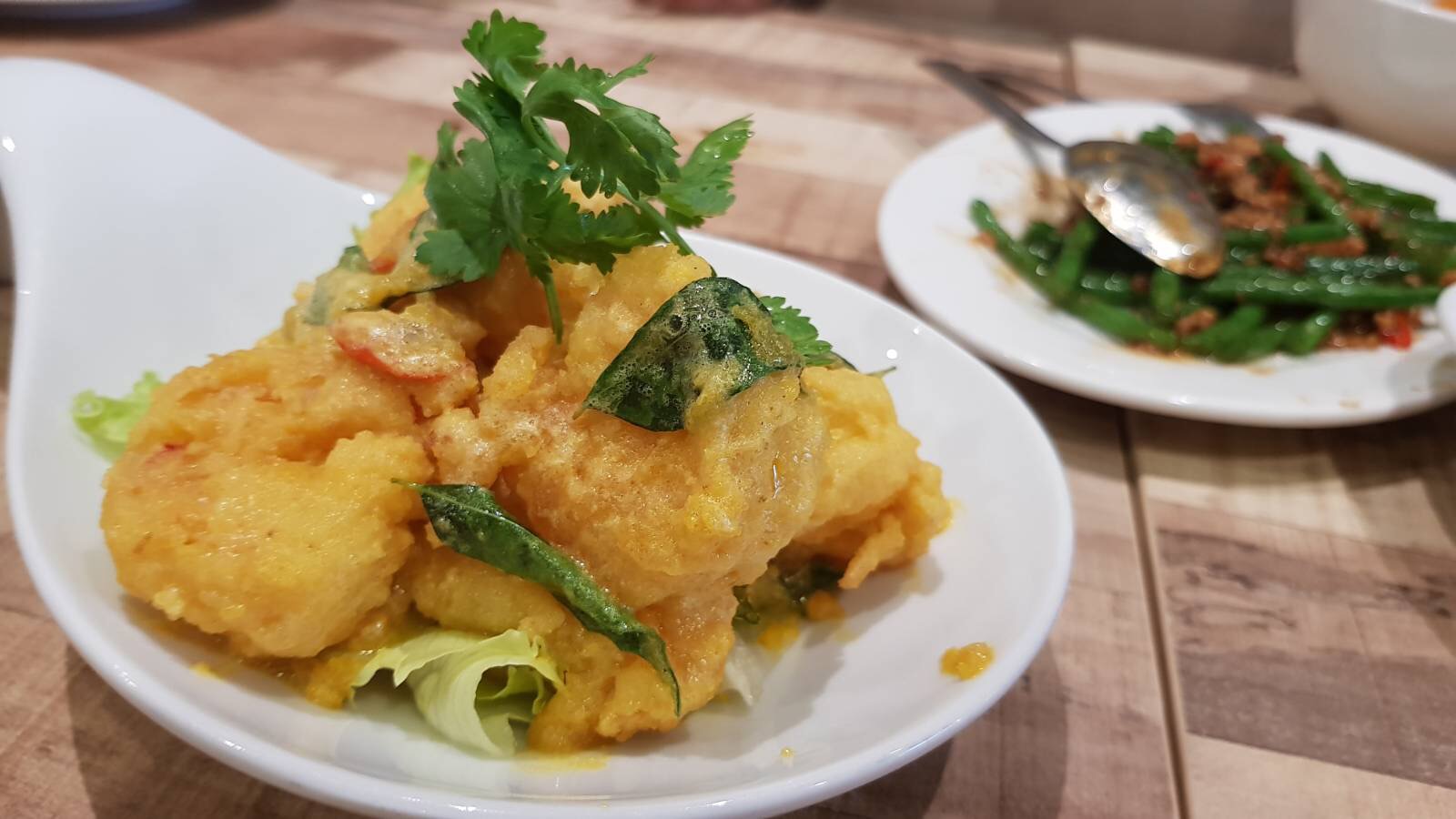 I'm a big fan of salted-egg flavoured dishes, and these prawns were really good example. It wasn't too oily, and the prawns were crisp. The addition of curry leaves and sliced chilli padi helped to bring out the flavour.
5. Grilled black pomfret with bean sauce (豆豉煎鲳鱼)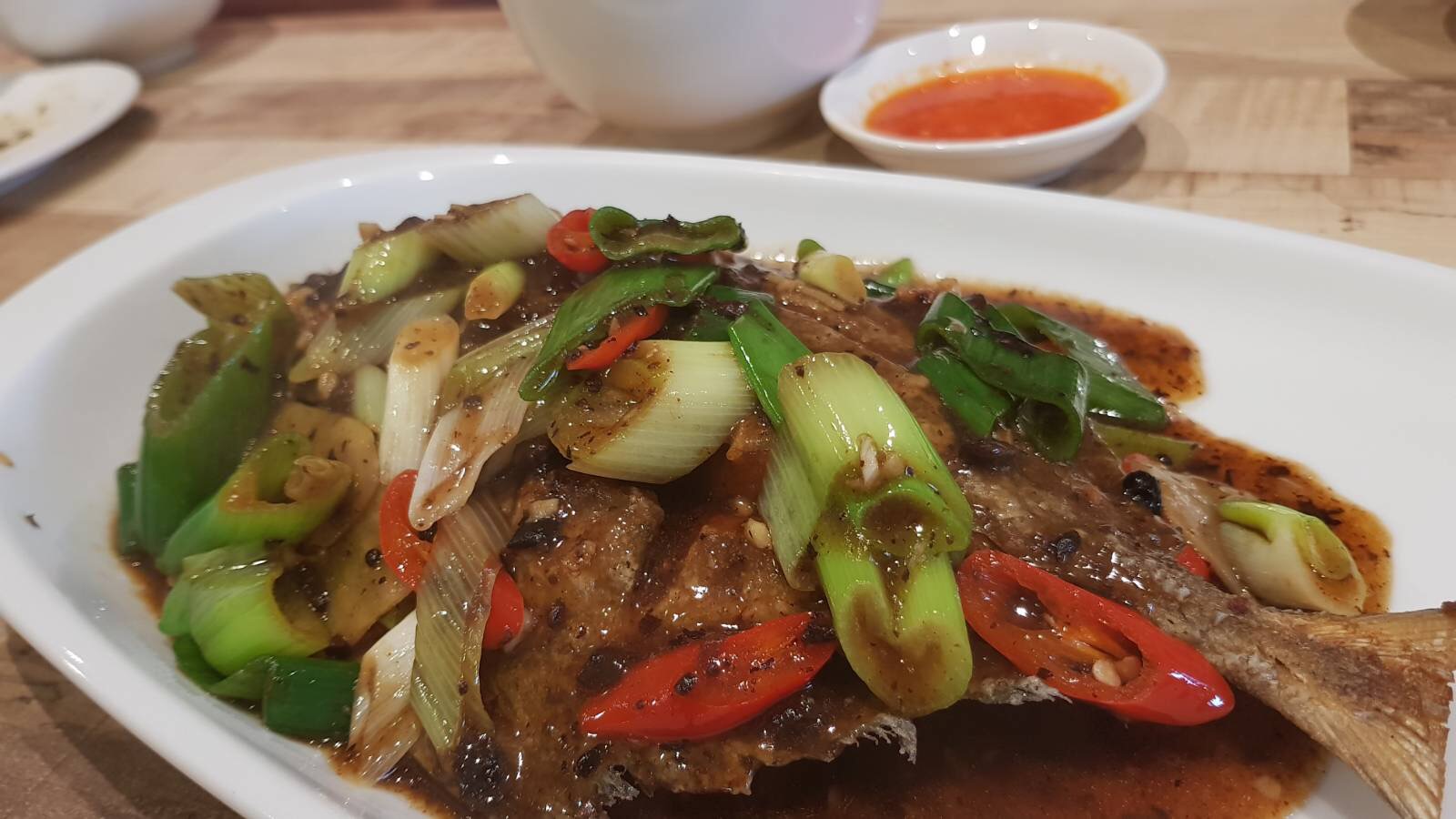 The grilled black pomfret with bean sauce went very well with the porridge. I like that there were lots of garnishings to go with the fish.
6. Cockles with sauce (生捞鲜生蛤)
The raw cockles were a bit of an acquired taste. But I can see why people would like it. There's a sweet and savoury flavour to it. It's a traditional dish, as part of items which are eaten with porridge. Good if you enjoy raw seafood flavours.
7. Cold nutrition toufu – 营养冷豆腐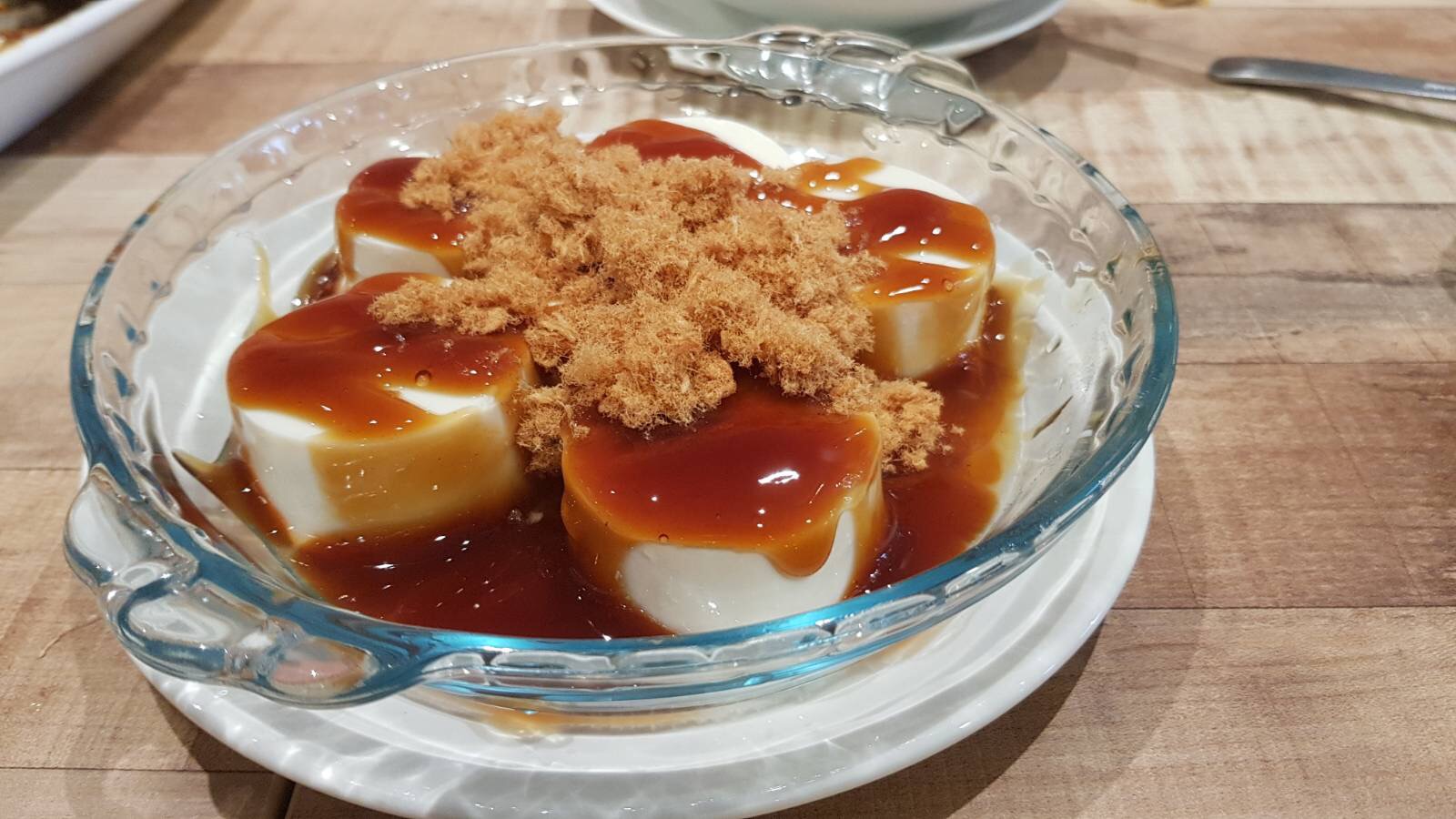 I thought the tofu was good but a little too saucy. I would have preferred sauce to be lighter, Japanese shoyu style. That said, I thought the consistency and firmness of the tofu was just nice.
8. Pulut hitam with ice-cream – 黑糯米冰淇淋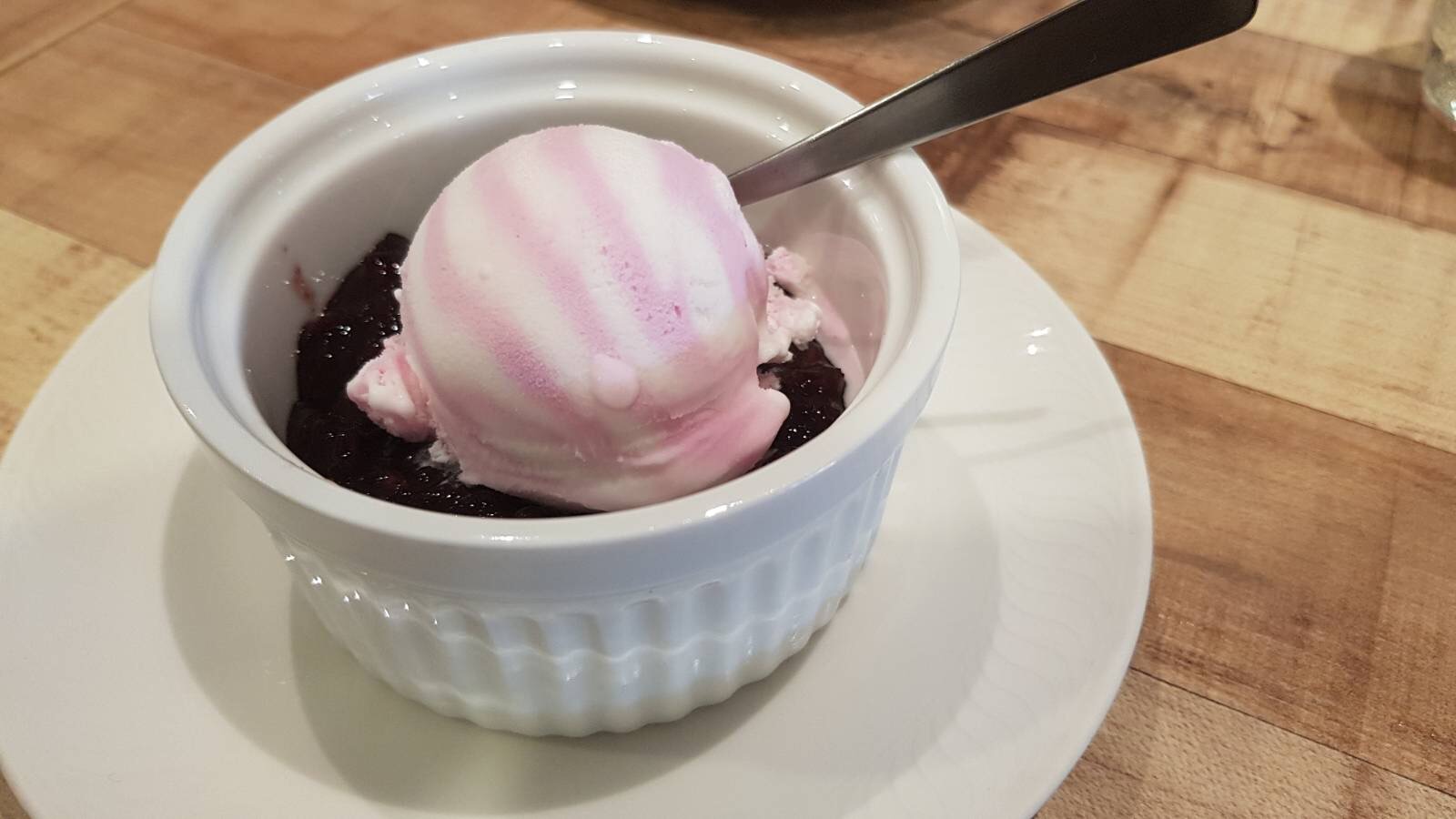 We had a fusion dessert, made of the traditional pulut hitam (black rice) and the modern ice-cream. One has to mix the ice-cream with the rice before it melts. The ice-cream and pulut hitam complemented each other. It was a vanilla ice-cream, but while eating the pulut hitam, I thought I could taste a hint of coconut in it. The serving is perfect for two to share. I prefer this to the traditional dessert of pulut hitam and coconut milk as it's lighter, less cloying and I don't feel as guilty after consuming it.
The Travelling Squid's Take
As shared in an earlier post about revitalising Taiwanese porridge , Taiwan porridge is probably quite foreign to many young Singaporeans. Much of the food we like as adults stem from what we used to have as kids. They usually come in the form of home-cooked soups, simple stir-fried vegetables, or a lightly-sauteed meat or fish. To me, this is what 87 Senze at Farrer Park represents – a familiar eatery to gather with family and friends for a simple meal, to indulge in childhood favourites at reasonable prices. Be it mixing in a generous spoonful of braised pork gravy with your porridge, or enjoying the rich tasty flavours of the salted-egg prawn, it will be a memorable meal, I assure you.
***
Visit 87 Senze at Farrer Park for Good Zi Char and Taiwan Porridge