Two options if you are a Singaporean caught in the Bali airport closure
Update (29 Nov 2017): The airport was closed on 28 Nov 2017, and we took a car from Bali to Surabaya. It took us a total of 14 hours, inclusive of rest stops and breaks for lunch and dinner. I would consider that fast, as the driver overtook several buses, cars and trucks. We booked in to an airport hotel in Surabaya, then took China Airlines back to Singapore. If you were to take the bus service by FlyScoot, it may take a while more. According to TNP it will take 18 hours. Brace yourself for the long ride, the roads can get congested especially towards the evening. As of today, the airport is still closed, so if you are a Singaporean caught in the Bali airport closure, I'll encourage you to head to Surabaya. 
Should you be keen to take a private car, expect to pay anything between IDR 2.5mill – 3.5mill based on the car type and number of people per car.
***
I rarely blog while on holiday, but thought it would be timely due to my situation. I have been caught in the Bali airport closure. Ideally, I was to arrive in Singapore this evening at 7pm, but a change in winds (no pun intended) have resulted in me staying one more night in Bali.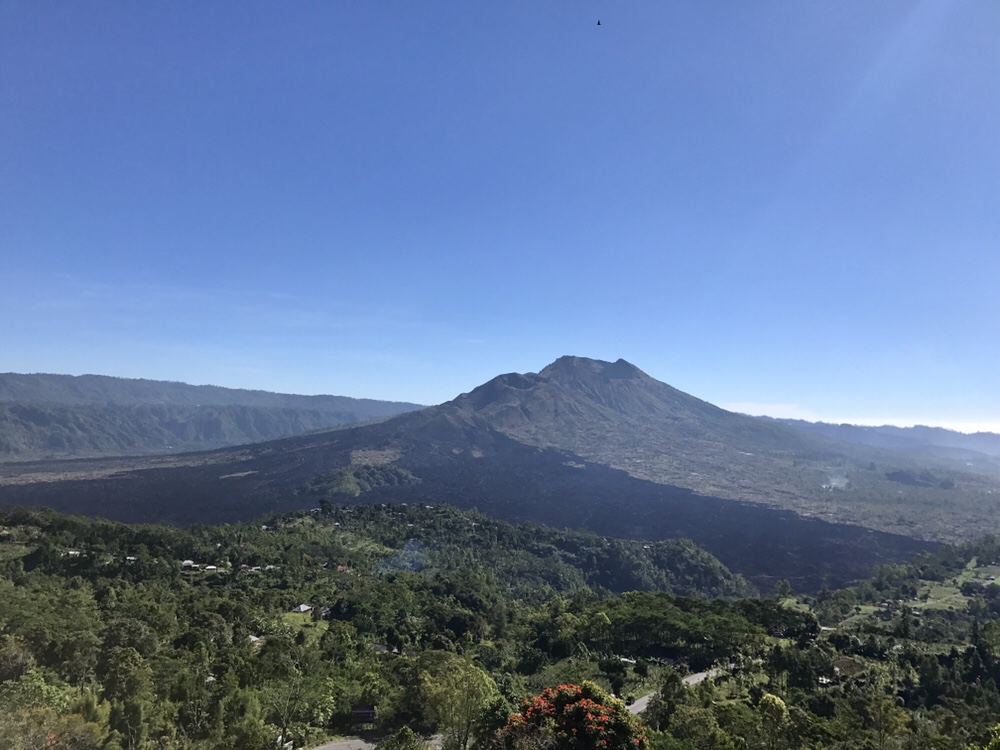 A friend forwarded me a Channel NewsAsia article which in my view, as a Singaporean caught in the Bali airport closure, is a tad sketchy and may not reflect the ground situation. That is the genesis of this post. To me, there are only two options for Singaporeans caught in the same situation. CNA listed Lombok Airport as one of the exit options – I wouldn't bank on that as a) the Lombok Airport was closed today and b) there are a limited number of flights from Lombok. Here are the two options:
Option 1 – Travel from Bali to Surabaya
This method is the most reliable, even though it involves a four hour ride to the Bali ferry terminal on the north west, and a further eight hours to Surabaya. This method has been verified by the hotel receptionist of a friend and by me – who took the same route from Surabaya to Bali some years ago, during one of my backpacking grad trips.
I just recalled it being a very long bus ride, with all sorts of random stops. I didn't particularly like Surabaya back then – it struck me as a bit chaotic and the people were not used to foreigners. A man at the bus station tried to trick me into paying foreigner price as well. The best is if you can rent a private car which can take you from Bali all the way to Surabaya.
Essentially, this is how people from Java visit Bali. The ferry is one that allow cars and buses on board. It's about an hour so you can come out onto the ferry and walk around.
Should you require an airport hotel, there's an Ibis nearby.
Option 2 – Wait for flights to resume in Bali
This option is a little tricky, because based on the Bali airport website, some flights are still scheduled. (Afternote: The Bali Airport website was not the official one, so I have removed the link. Yikes. The information was also inaccurate. Waiting for the airport to reopen seems like a non-option if you're rushing for time.)Most of them are domestic. I think it really depends on the airline. We're planning to take a flight from Denpasar to Jarkata and then back to Singapore tomorrow morning. We're be at the airport at 7am tomorrow morning, so follow The Travelling Squid's Facebook page for further updates.
This is Phebe signing off from Bali. Good night and good luck.