Review: My purchase of L.K. Bennett from Singapore
I've always been an admirer of L.K. Bennett. I first got to hear of the brand through Friend S, who heard about it while studying in London. I started following the brand on social media – little did I know that L.K.Bennett dresses and shoes were favored by The Duchess Of Cambridge, Kate Middleton. It was one morning, on the way to work when I came across a picture of Kate Middleton in an L.K. Bennett dress. It was beautiful and I told myself that it would be really great to own a dress from L.K. Bennett one day. (I can't quite recall which picture that was, but I have extracted a picture of one of her really elegant-looking outfits. Here is a review of my purchase of L.K. Bennett from Singapore.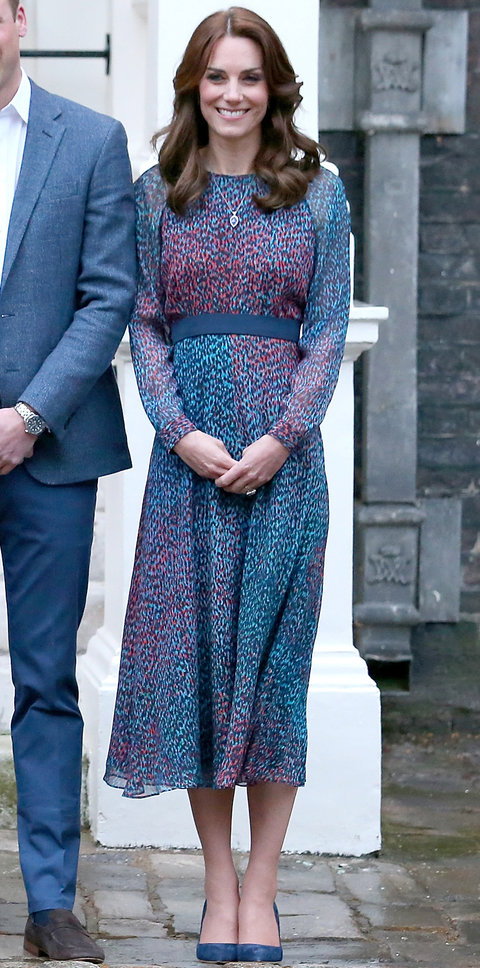 Review: My purchase of L.K. Bennett from Singapore
The additional costs incurred
Unfortunately, there were additional costs incurred for my purchase, mainly because the total cost of the dresses had exceeded SGD400, and I had to pay tax (GST) when the item arrived in Singapore. (Yes.. I didn't know earlier that there was such a requirement for purchases over SGD400.) Also, I'm not sure how that works but DHL also charged me a SGD20 'advance fee' for holding the goods at customs. Apparently, it is an administrative fee that DHL pays for, based on the credit advanced. But it will not refund you this amount. So in total, I paid an extra SGD50 more.
I also made a great mistake of paying via PayPal, as I had some British pounds in my account earlier on. Little did I know that the exchange rate would be so bad, at SGD1.88 to £1. (The exchange rate was 1.80 at that point). There was insufficient funds in my PayPal account, and my credit card was charged as well.
The saving grace was… that international orders are not charged with VAT
Purchasing via L.K. Bennett's international shipping option was actually better, although I was feeling a tad sore as I had to pay extra costs which included the DHL advance fee. But Friend S told me that international orders from the UK typically have VAT deducted, and I wrote in to L.K. Bennett. They later assisted with the refund of the VAT to my credit card.
Comparison between an international delivery VS postage through a third-party delivery service, such as vPost
I did some calculation based on two scenarios for a dress priced below SGD400 – a) the international delivery (with VAT excluded) and b) if I were to use vPost. It seems that it is still more worth it to make the purchase through international delivery, due to VAT savings. Of course, this is based on how the L.K. Bennett site works; other e-commerce sites may have other ways of calculating delivery and shipping fees.
Scenario A – International Delivery
Purchase of the Angela Dress – £125
Cost without VAT (-20% of the price)(in't delivery) – £100 /SGD188  (exchange rate – 1.88)
Shipping cost – £20 = SGD37.6
Grand Total – SGD225.60
Scenario B – Through a 3rd party delivery service (Rates are calculated via vPost rates*)
Purchase of the Angela Dress – £125 / SGD235 (exchange rate – 1.88)
Shipping cost – SGD 23 + SGD12.50 (SGD1.25 for every 100g) = SGD35.50
Grand Total – SGD270.50
*Assumption – Delivery within the U.K is free of charge.
Do the dresses fit?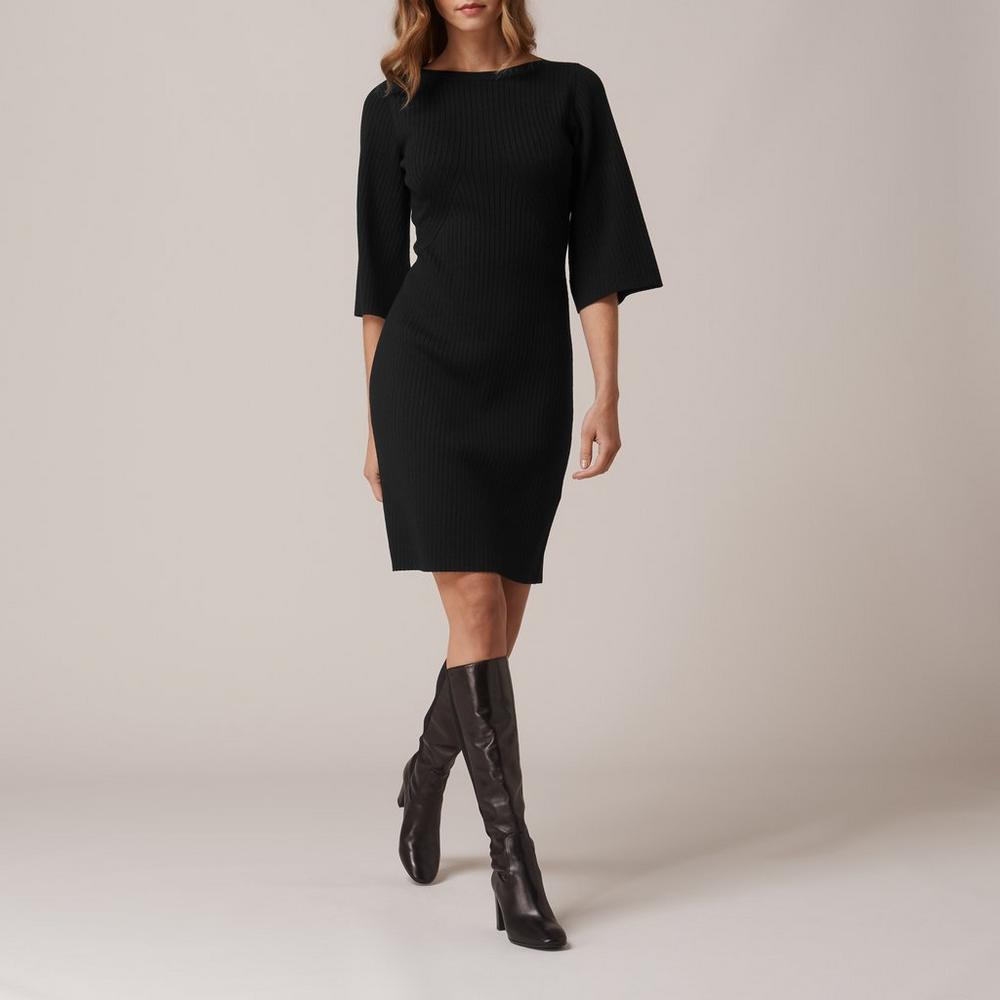 Well, the UK4 Tonya dress did fit my shoulders, although it was about an inch too long for me. I did some research on hemming a dress, and it is difficult to shorten this dress because of the knitted, viscose material. Any attempt to hem up the dress would affect the slim silhouette that it was set out to achieve.
As for Angela Dress, I must say that it would looked better if it was an inch shorter, and I had some trouble pulling up the zip at chest level. But like a corset, once the dress was zipped, it was quite beautiful. I will wear it to work some day, hopefully I'll be able to manage comfortably throughout the day.
Reviews
I will only be able to get back on the experience of wearing the dresses after I have worn them. Friend S who had a look at them has assured me that they are quite worth the money spent.
The Travelling Squid's Take
Well, my biggest learning from this episode is not to do online shopping after a few glasses of wine. I did so, and due to insufficient research incurred additional costs. I've learnt the hard way. But for all the hassle, I think the dresses are well-made and very elegant. I will consider purchasing a bag or a pair of shoes if I have the budget to do so.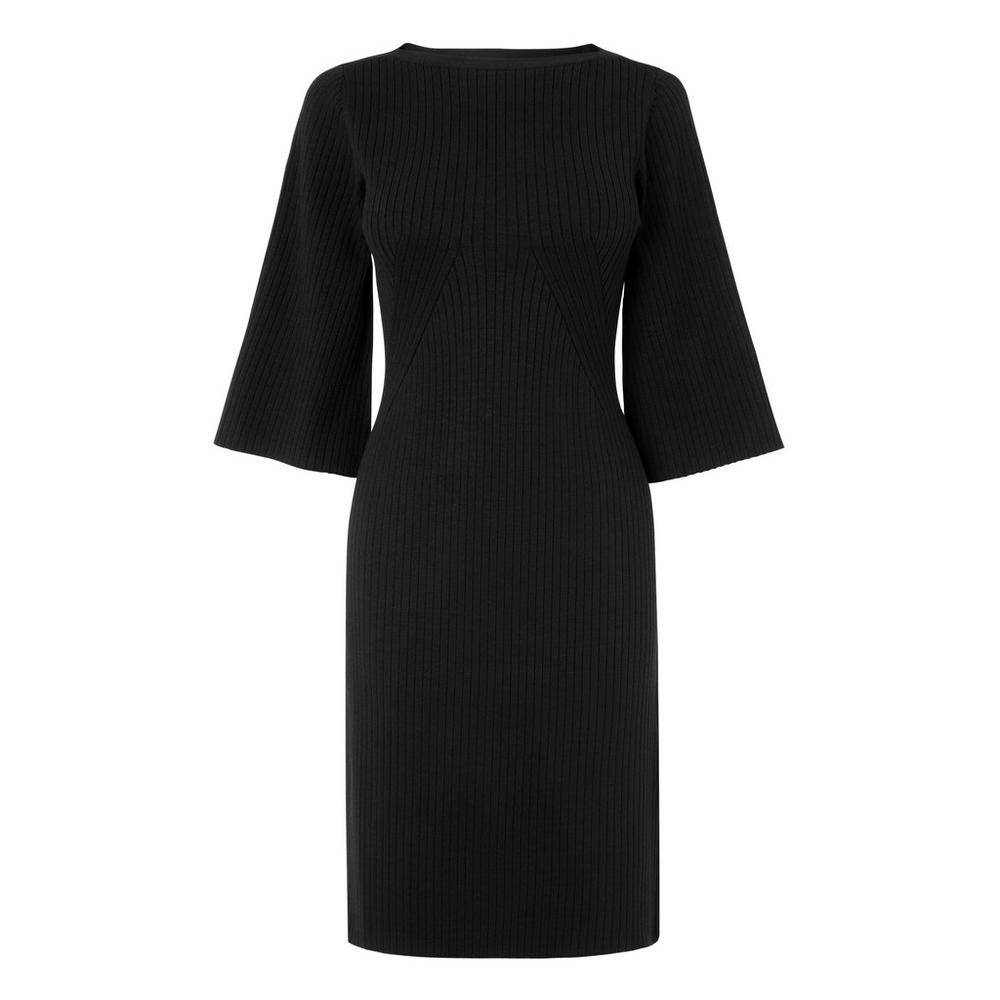 If you asked if my purchase of L.K. Bennett from Singapore was worth it, I think in the long run, yes. But it all depends on the individual. Some may choose to invest in a Prada bag or Chanel earrings. For me, I prefer the structured and elegant cut that comes with L.K. Bennett dresses. It could be my inclination towards a formal British style; to each his own. In the meantime, to sooth the conscience troubled by the large amount of money spent, I plan to maximise the value of my dresses by wearing them to all sorts of formal occasions, including all the weddings I have been invited to this year. 🙂
P.S) If you know of a tailor who can do alterations for such pieces at a decent price, please let me know.