Four tips on planning a trip to Niagara Falls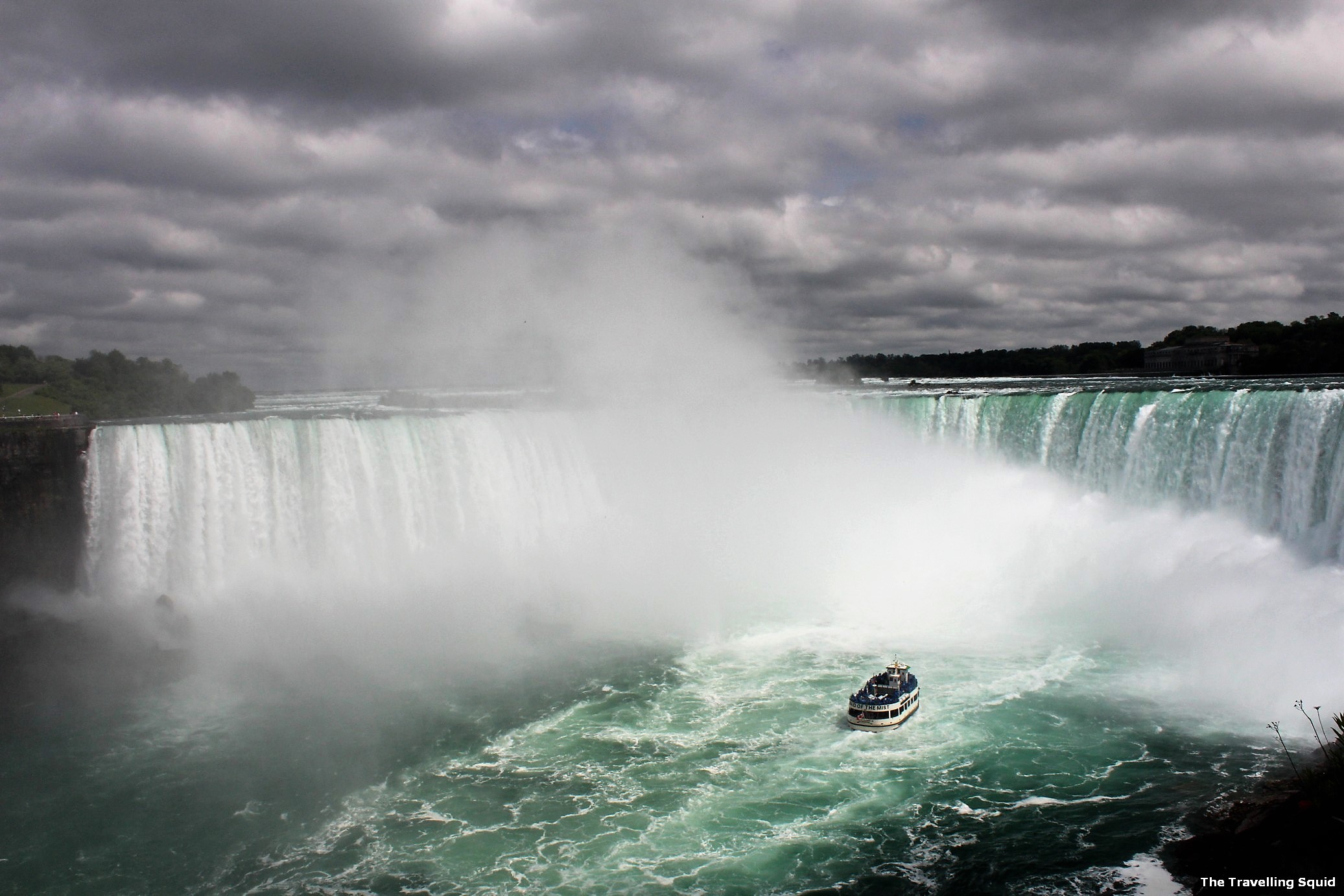 Niagara Falls is a family friendly attraction straddling both North America and Canada. It's a distance from major cities, but quite worth a trip – especially for families with young children and the elderly. If you drive, it's a short 2 hour drive from Toronto to see Niagara from the Canada side. That said, the area gets really busy, so if you are thinking of spending a night or two in the area, it is important to plan your trip in advance. Here are five tips on planning a trip to Niagara Falls:
1. Book a nice hotel
It is always nice to treat yourself occasionally by staying in a high-end hotel. The Marriott Niagara Falls Hotel is worth considering. It is well-known for its excellent facilities including its Serenity Falls Spa and Fallsview rooms.
It's a special experience, getting a panoramic view of these spectacular waterfalls from your own hotel room. This is especially the case when there is a light show or fireworks, which happens quite often, especially during weekends.
p.s) If you're looking to rent or purchase an apartment in Toronto, get access to some from North Edge Properties by clicking on the embedded link.
2. Consider pre-booking some of the other attractions
It is always worth looking through the list of attractions that are available and working out the ones which you and your family might enjoy. Putting together a rough itinerary ensures that everyone's preferences are taken into account. It also opens up the option for you to pre-book some of the busier attractions. Pre-booking usually saves you both time and money. Most of the time, you can skip the queues completely and save some money.
If you are not sure about the time you will arrive at various places, buying an attraction pass is probably a better option as you will be able to save some money on the entrance tickets. However, just be sure that you visit a sufficient number of attractions that are included on the pass to cover what you have to pay for it.
3. See the falls in different ways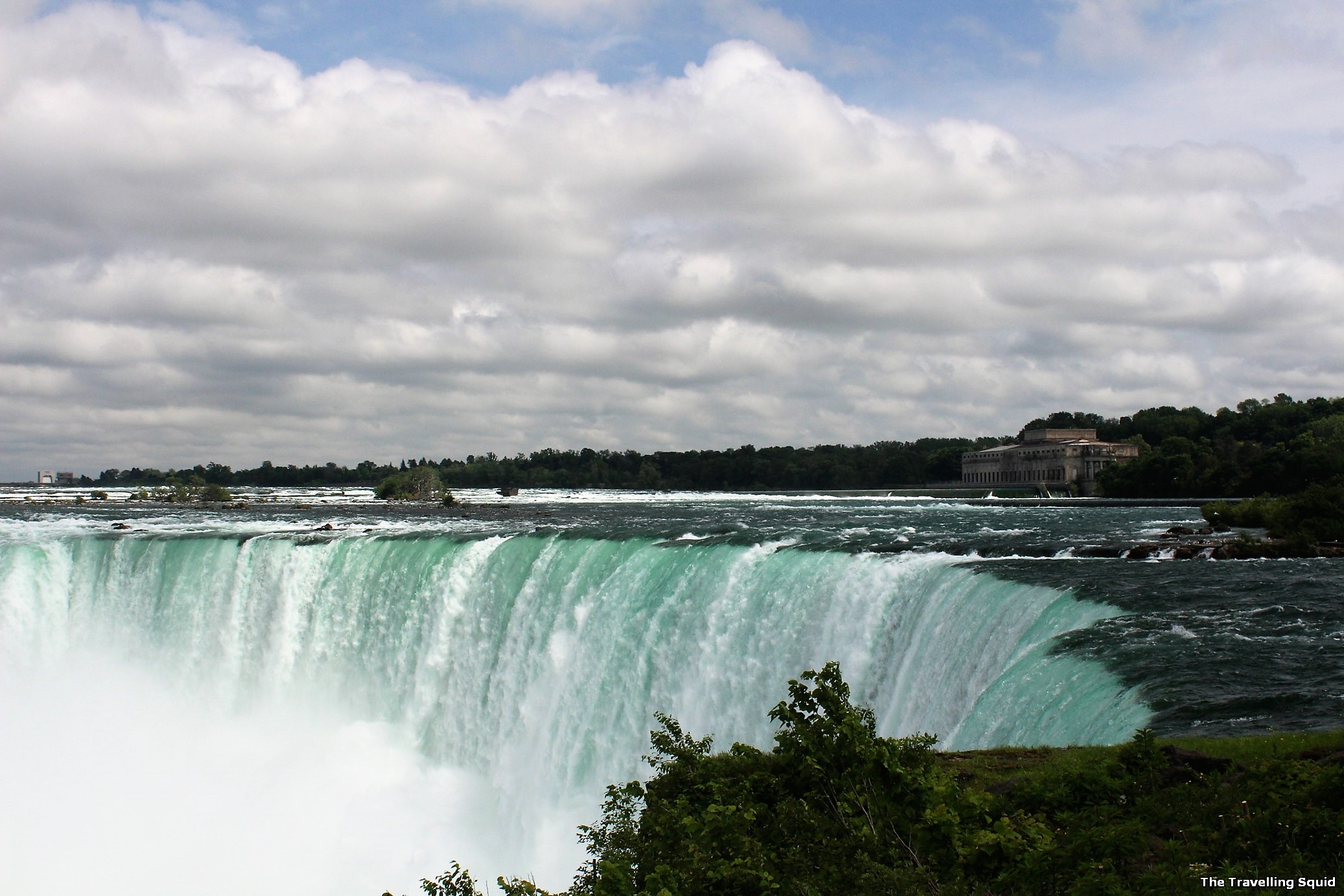 There are several exciting ways to see The Falls. You can go behind them, see them from above and go almost right up to the base of the waterfalls in a boat (see first picture of the post). All of them are great experiences, so, if you have the time, it is worthwhile to check them out. There are some great photo opportunities, but for some trips a waterproof case for your camera or phone is advisable. For instance, you will get very close to the Falls on a boat trip. It is a breathtaking experience, but do put on that waterproof poncho as there's lot of spray as the boat approaches the heart of the falls.
4. Remember your passport
If you have sufficient time on your hands, it is worth seeing the Falls from both the Canadian and the American sides. Each country offers you a different experience of the Falls. It always feels great to add another country to the list of those you have visited. Getting over the other side is a short drive away (approx 0.5km apart via the The Rainbow Bridge.) According to Tripadvisor, time will depend on the time taken at Customs.
The Travelling Squid's Take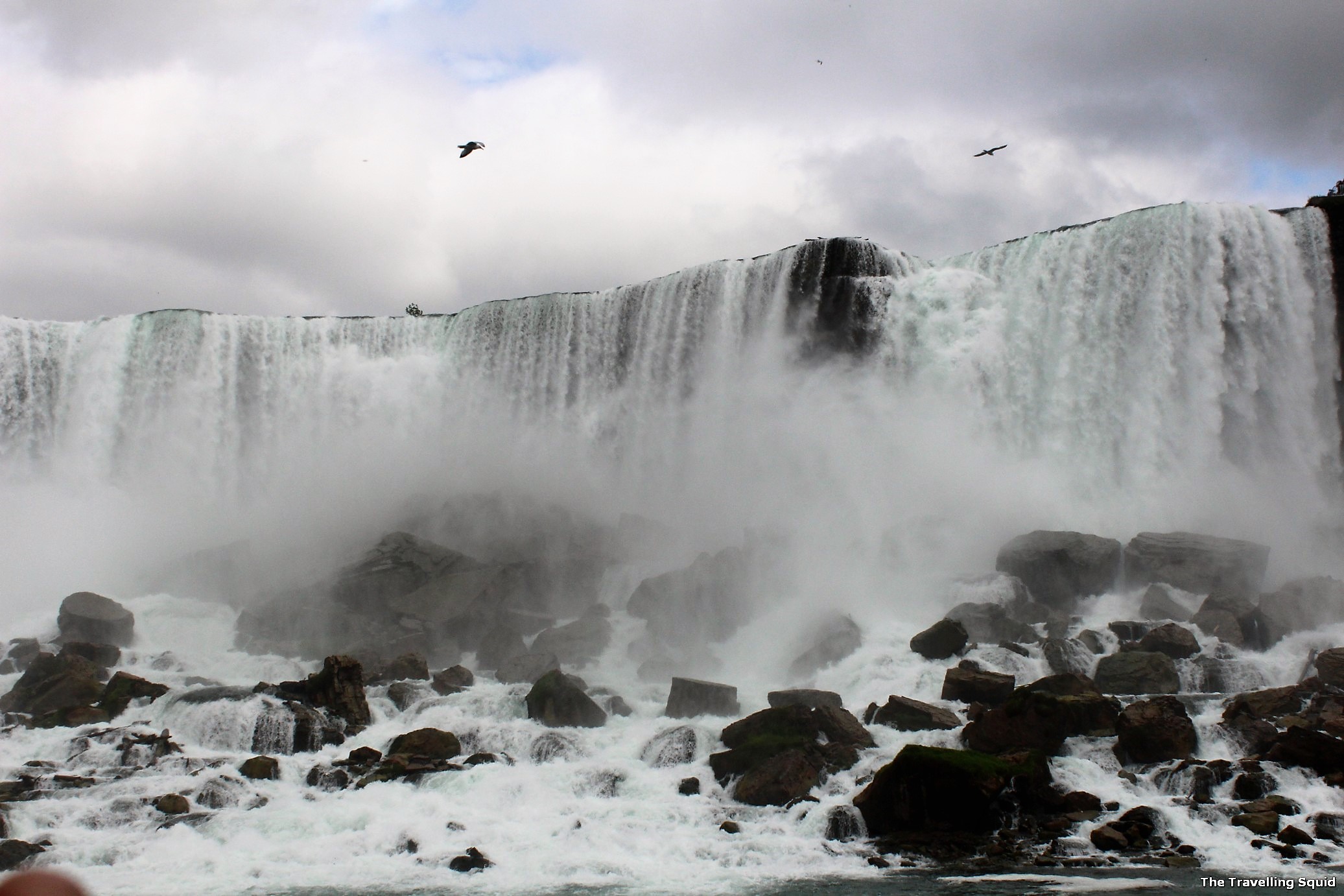 When I first heard about the Falls, I thought it was a nature-centric place, and that would involve trekking through a forest or mountain to reach it. But getting there was surprisingly simple – it was just a few steps from the carpark. I personally felt the Falls a tad too commercialised – there were just so many bars, restaurants, casinos in the vicinity. But I was glad to have made the trip. Taking the boat ride near to the Falls is a must-do item, among the list of possible attractions you could take up. And well, this is debatable but according to some reviews, the Canada side of the Falls is better. I've visited that side and the view was great.
Have you been to Niagara Falls? Let me know your thoughts.