Is Danang in Vietnam worth a visit? 5 reasons to make a trip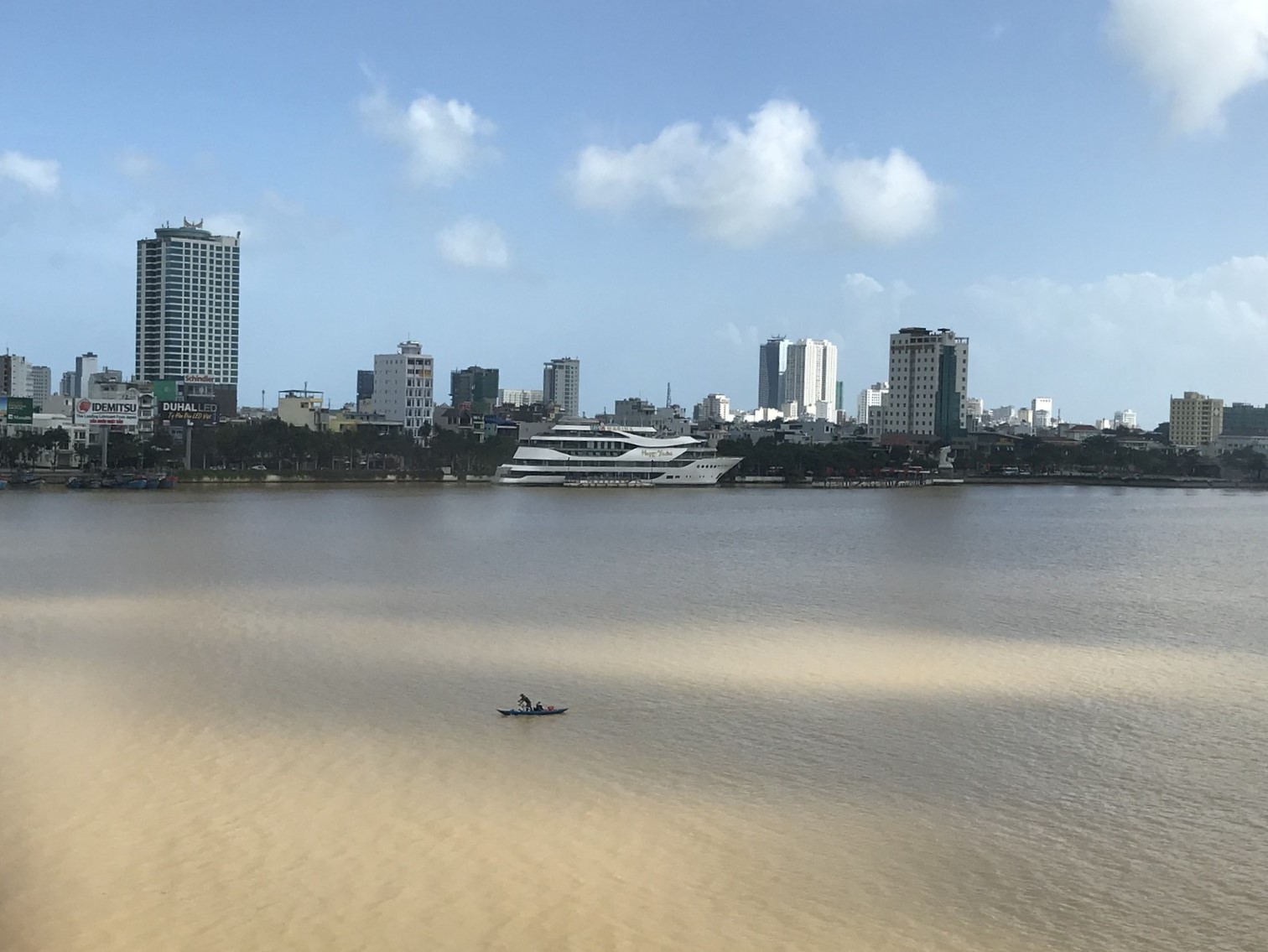 Is Danang in Vietnam worth a visit? I'd say that it is largely dependent on what sort of traveller you are, and what you're looking for. Broadly, Danang is a city with a chill vibe and slow pace, but not if you're not looking to visit famous UNESCO sights. The other cities Hoi An and Hue are close enough to make a day trip. We earlier planned to stay there for four days, but due to the volcanic explosion in Bali, missed one day of our trip. It was good that we re-booked a flight ticket and went anyway.
Is Danang in Vietnam worth a visit?
1. There's a beach, a mountain and a culture town (Hoi An) within reach in one destination
The great thing about Danang is that transportation is cheap (if you Uber/ avoid the green taxis) and there's several sights to visit including a beach, mountain and small town (Hoi An). But the Marble Mountain isn't really an actual mountain. It's more of a hill as it isn't so high. Some parts of the mountain are made with marble – you'll see marble steps carved into the mountain. There are also deep temple caves, which are beautiful.
2. Atmosphere – it's less busy and chaotic than Ho Chi Minh and Hanoi
I've been to both cities and the pace in Danang is significantly slower. There's less traffic, and for some reason, a line of chic-looking cafes and bars for your caffeine and alcohol fix of the day. It's the perfect place to read a book or enjoy the comforts of your hotel room. The local hotels have great views too.
3. Visit the Marble Mountain for great aerial views
The Marble Mountain is easy to ascend, as steps are provided. There's also a lift which gets you down quickly after a few flights of stairs. There were multiple tour groups visiting the mountain when we were there, but if you walk far enough, you'll be able to find a space to yourself.
4. The Danang beach is relatively empty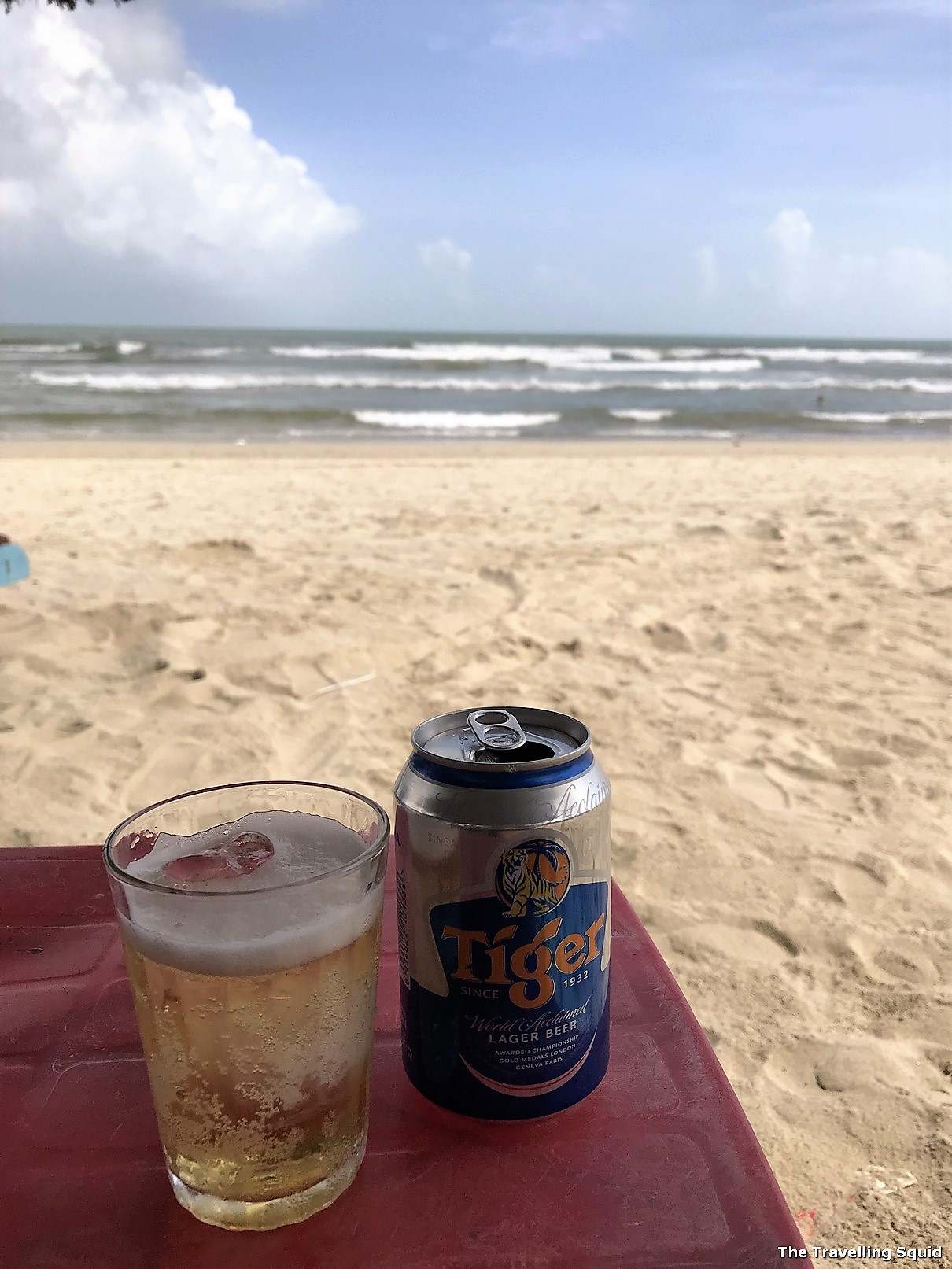 That's true as of now. The beach is clean, and there isn't much tourists. But I can't be sure if it will still be the same when hotels in the vicinity spring up. They were under construction when we were there in Dec 2017. Just enjoy when you can!
5. Good food awaits you
As with Ho Chi Minh and Hanoi, Vietnamese cuisine can be super delicious, especially if you enjoy vegetables – think bean sprouts, mint leaves among others. We also had a Vietnamese steamboat and dry spicy noodles in Hue, known as Bun Cha. Check out this link for more info Vietnamese noodles, apart from the usual pho.
The Travelling Squid's Take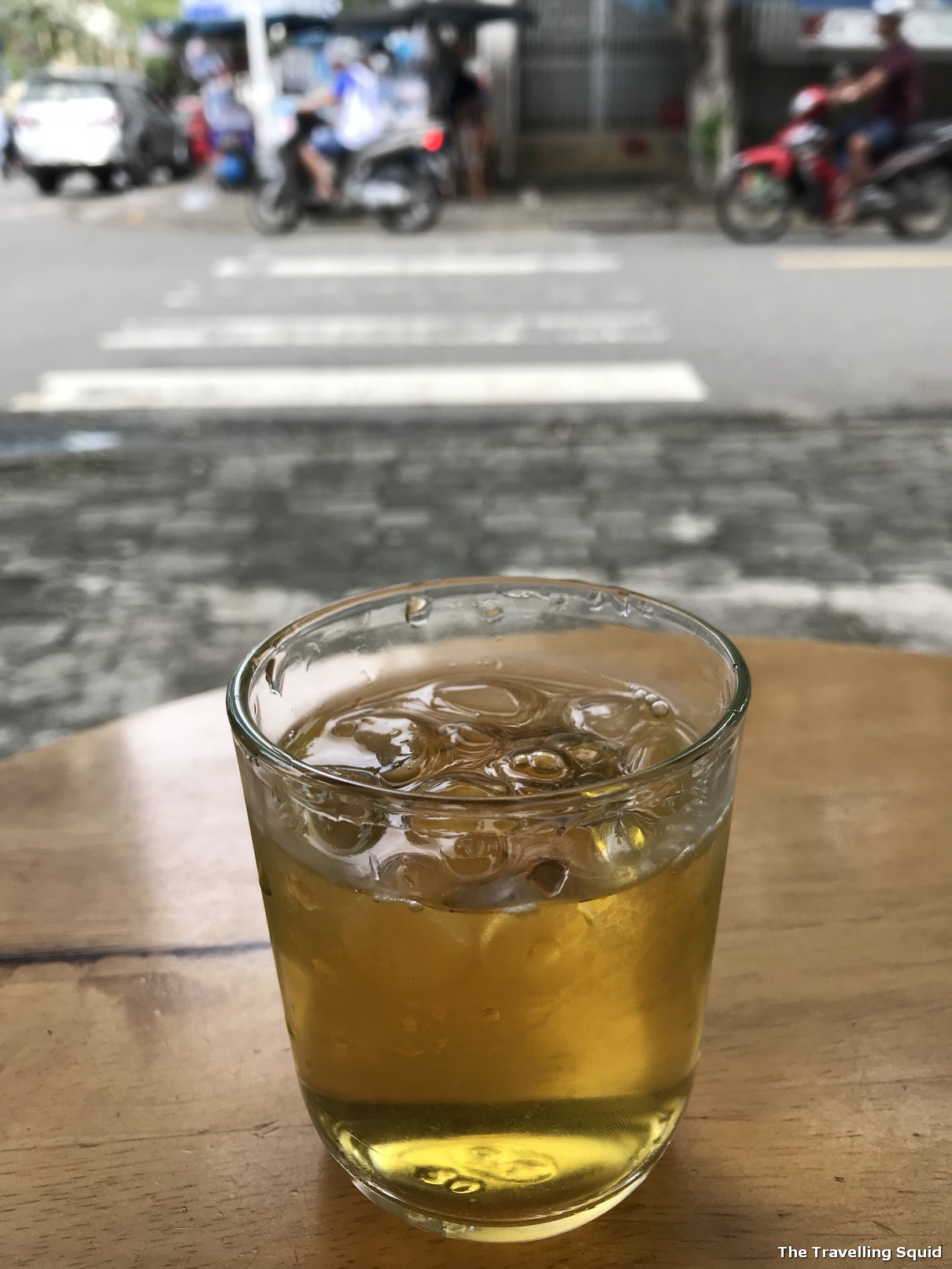 If you're looking for a break from a hectic time at work, Danang is the place to be. When we were there, there were several resorts being built by the beachfront. There may be an influx of tourists, but who knows. We stayed in the main town, which was near to several amenities, a supermarket, good food and bars. It was a convenient destination where we visited Hue and Hoi An via day trips. My favourite were the 'Saigon beers' and lotus tea I had there. It was nice just lounging in the soft chairs of the bar, or the short little seats of the cafe, people-watching.