Review: Is the Marble Mountains in Danang worth a visit?
On the surface,  the Marble Mountains in Danang may come across as a tad touristy, with tour groups making annoying stops mid-stairs to take photos. The figurines and temples that we first came across reminded me of the dated tourist attraction in Singapore, Haw Paw Villa. But if you were to ask me if the Marble Mountains in Danang worth a visit, I'll give it a resounding yes – mainly because as you proceed with climbing up and down the steps, the tour groups get tired, and soon, you don't see that many of them. The natural grace and beauty of the Marble Mountains will come alive, especially when you enter the cave temples.
Background
For the uninitiated, the Marble Mountains is a cluster of five marble and limestone hills located in Ngũ Hành Sơn District, south of Da Nang city in Vietnam. According to Wikipedia, The five mountains are named after the five elements: Kim (metal), Thuy (water), Moc (wood), Hoa (fire) and Tho (earth). All of the mountains have cave entrances and numerous tunnels, and it is possible to climb to the summit of Mt. Thuy. Several Buddhist sanctuaries can also be found within the mountains, making this a famous tourist destination. The area is famous for stone sculpture making and stone-cutting crafts. Direct rock extraction from the mountains was banned recently. Materials are now being transported from quarries in Quảng Nam Province.
Our route and trip details
It took us less than two hours to explore the Marble Mountains. The Marble Mountains was en-route to Hoi An. It's a 20 minute drive from Danang, and a 30 minute drive to Hoi An. The Marble Mountains are largely made of a flight of stairs, temples, flight of stairs, cave temples, and a lookout point. The aerial view of the town below is quite pretty, and it's interesting to see how the town had developed by the side of these rock formations.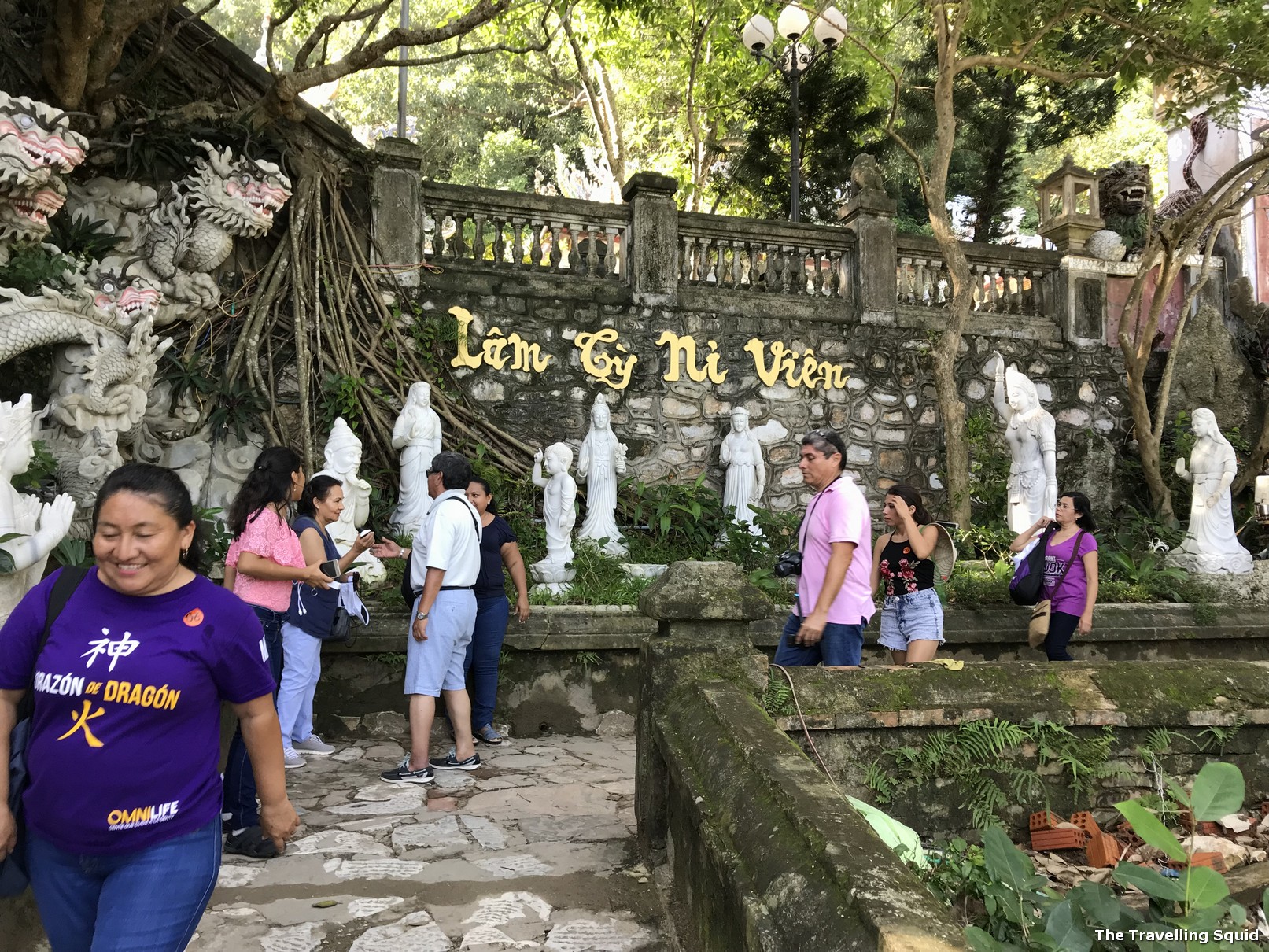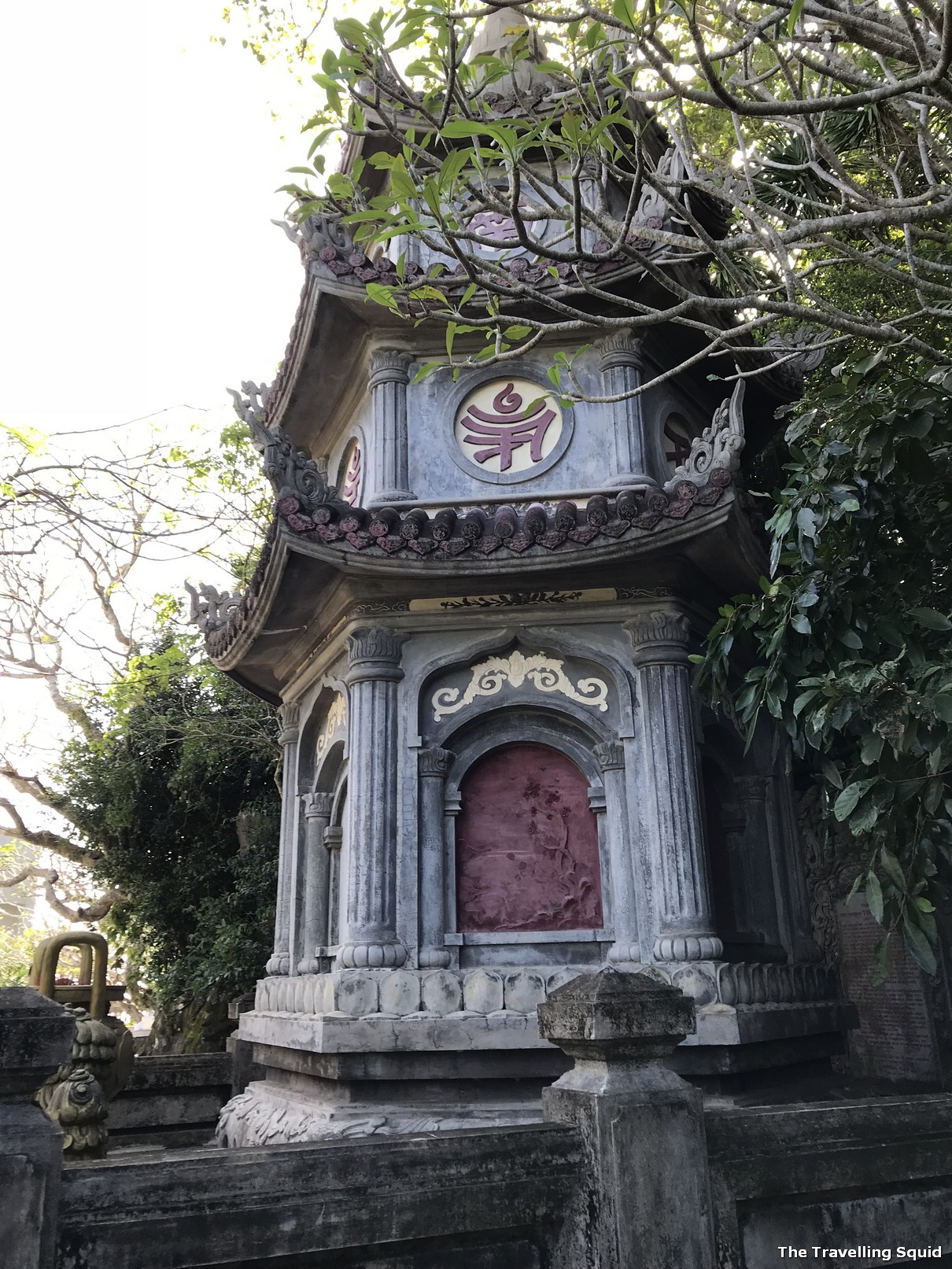 Elevator
If you're worn out by the ascend up the stairs, you can opt to take an elevator down about 4 floors to the ground level. I wouldn't encourage that unless you really have to, because visiting the Marble Mountains is really about the journey, not so much the destination.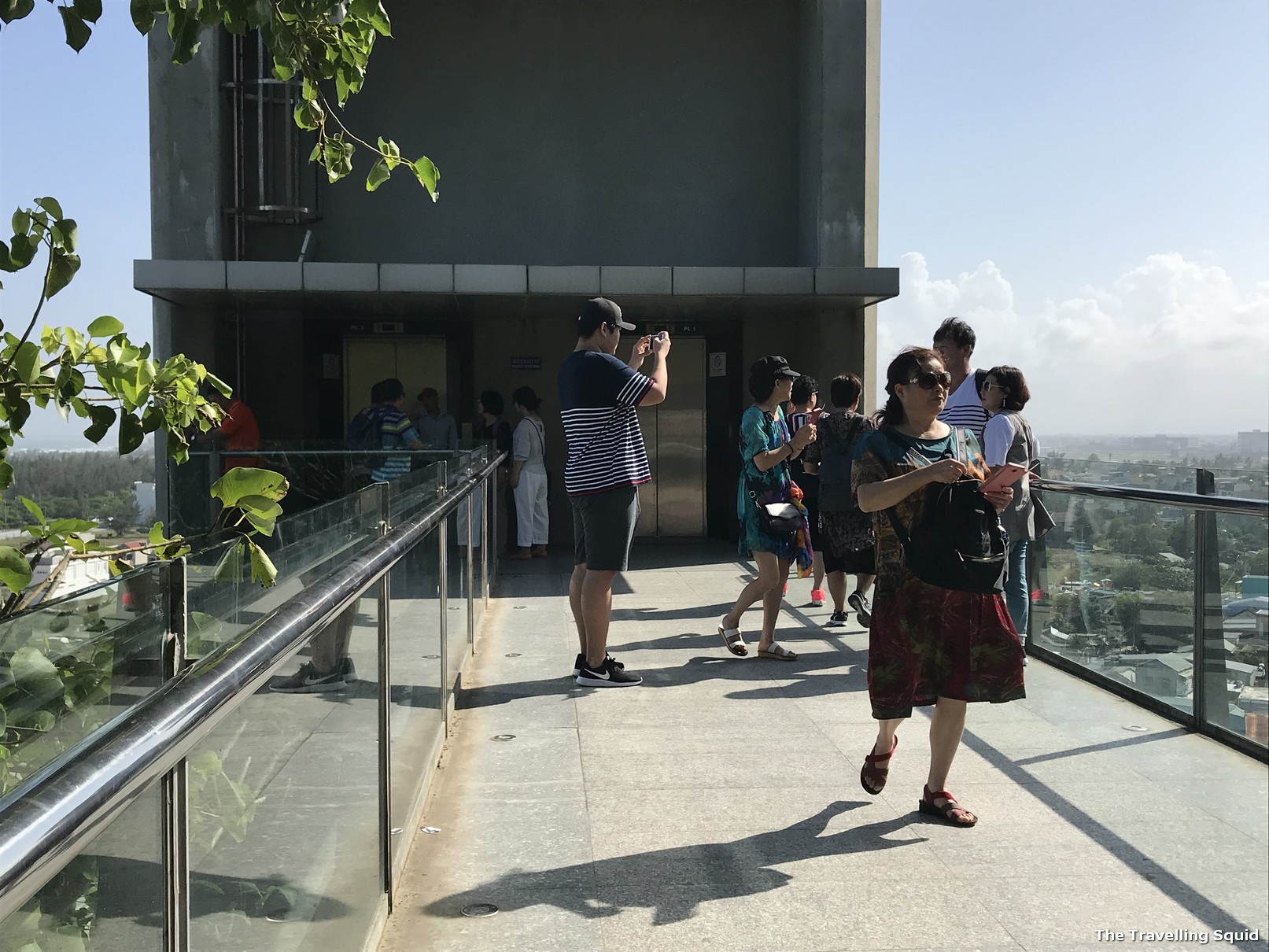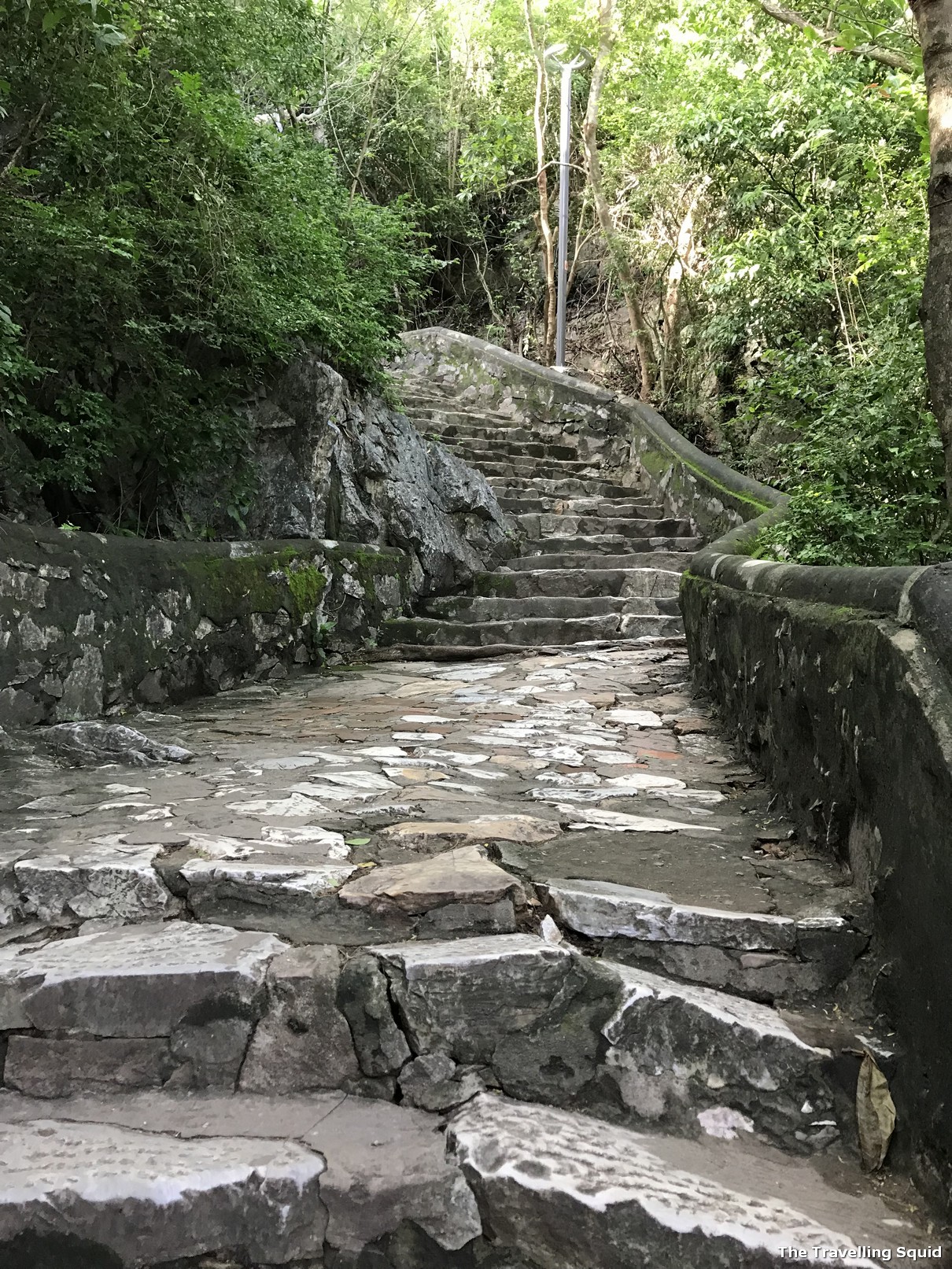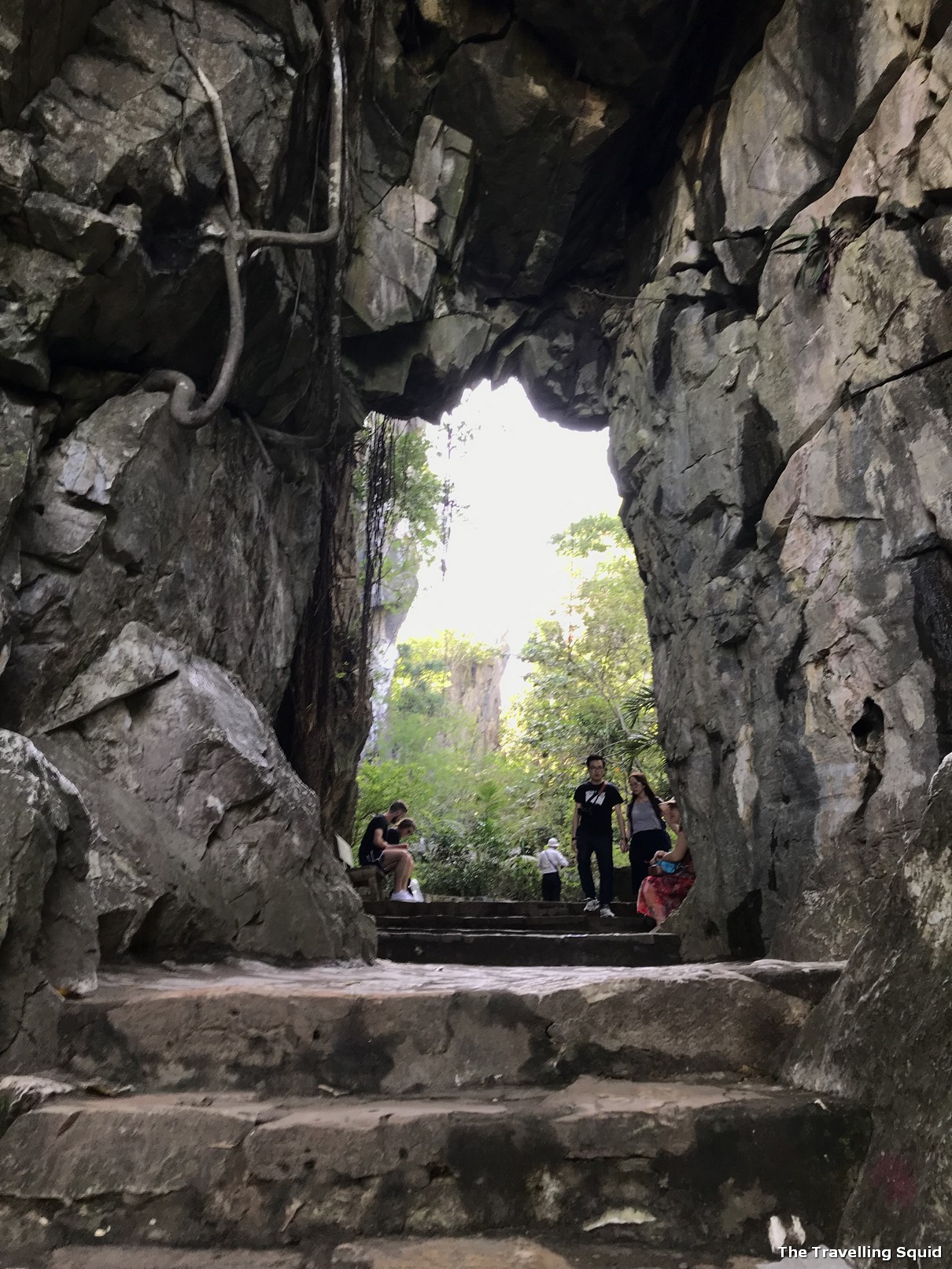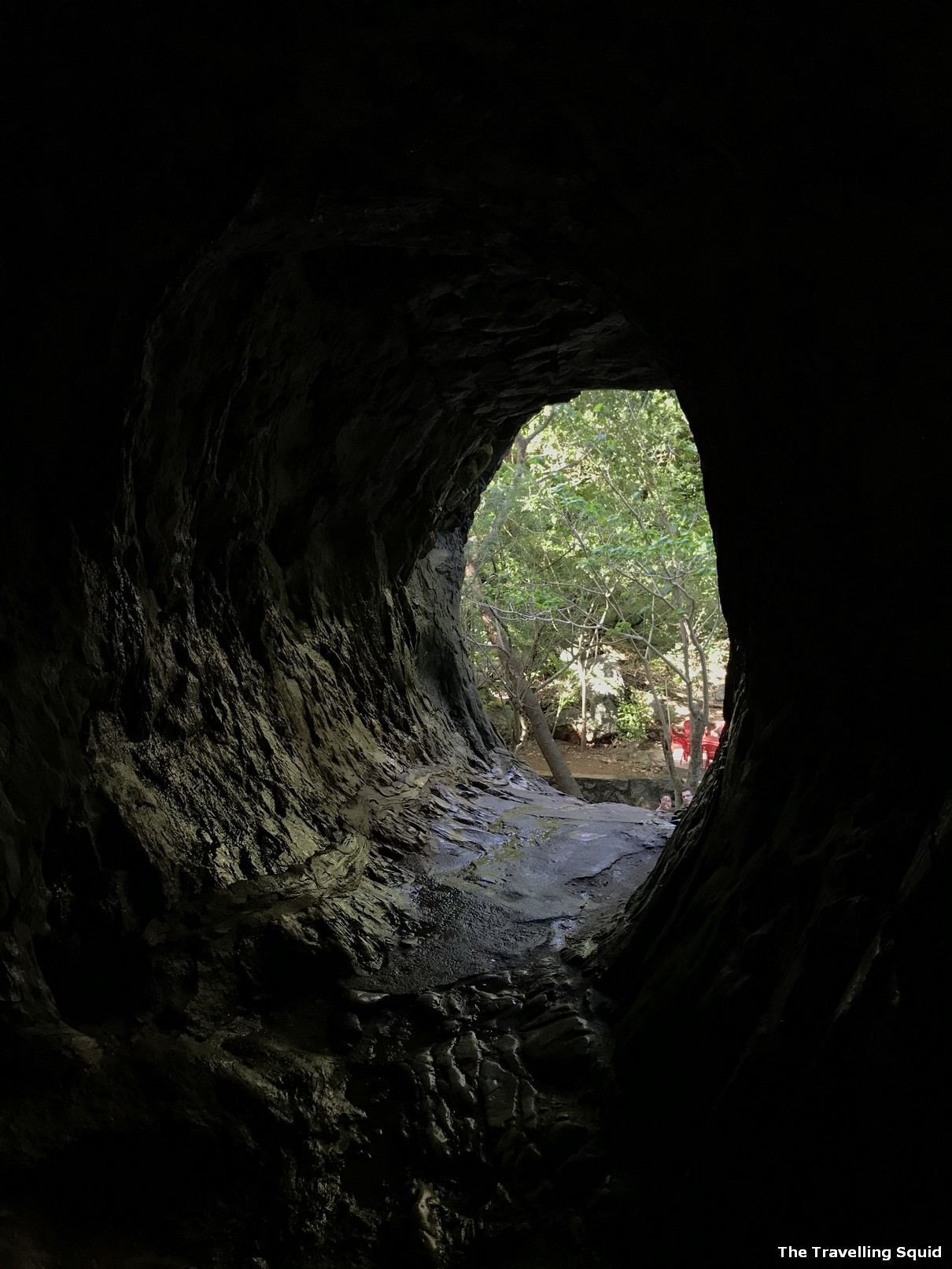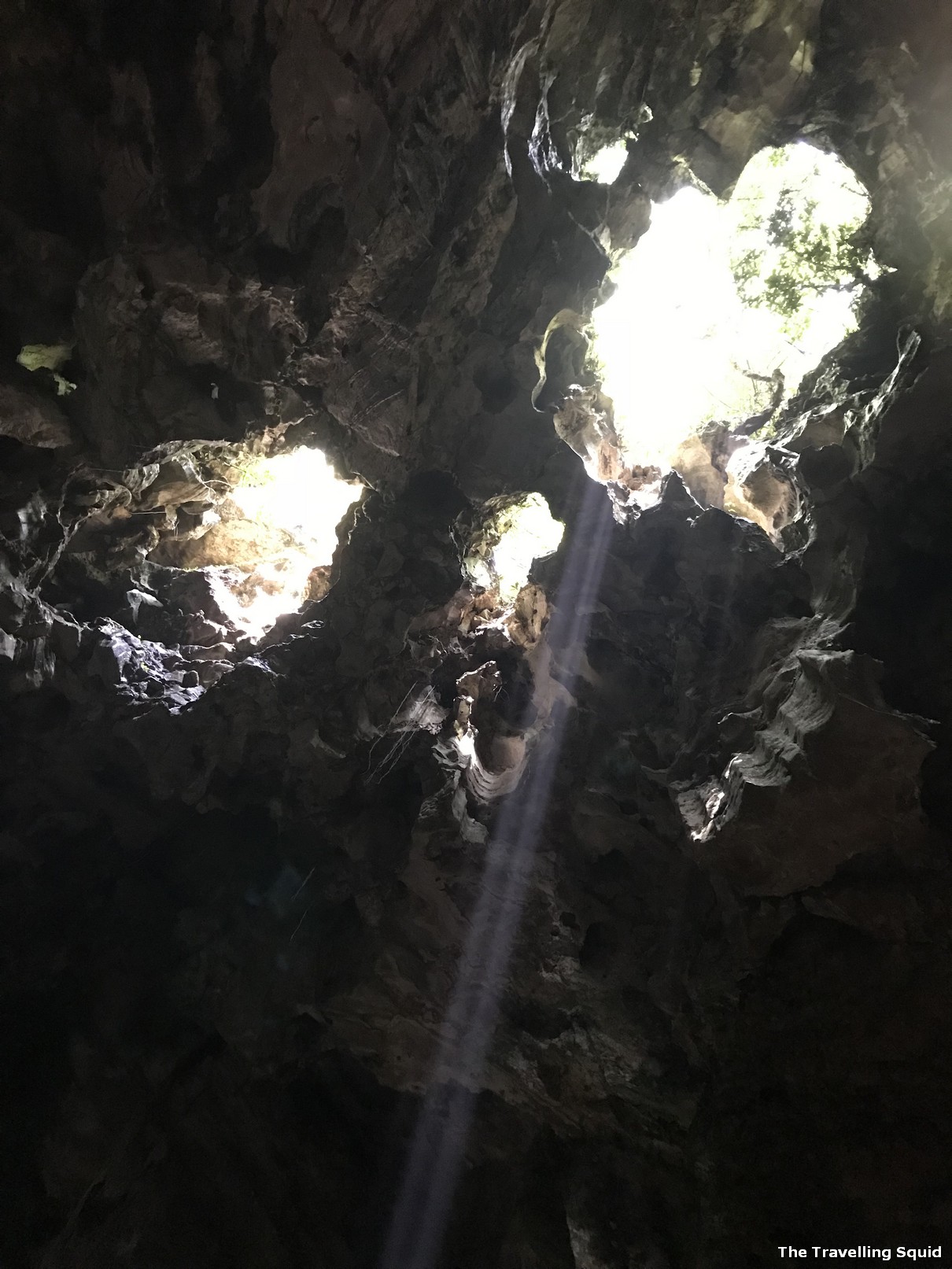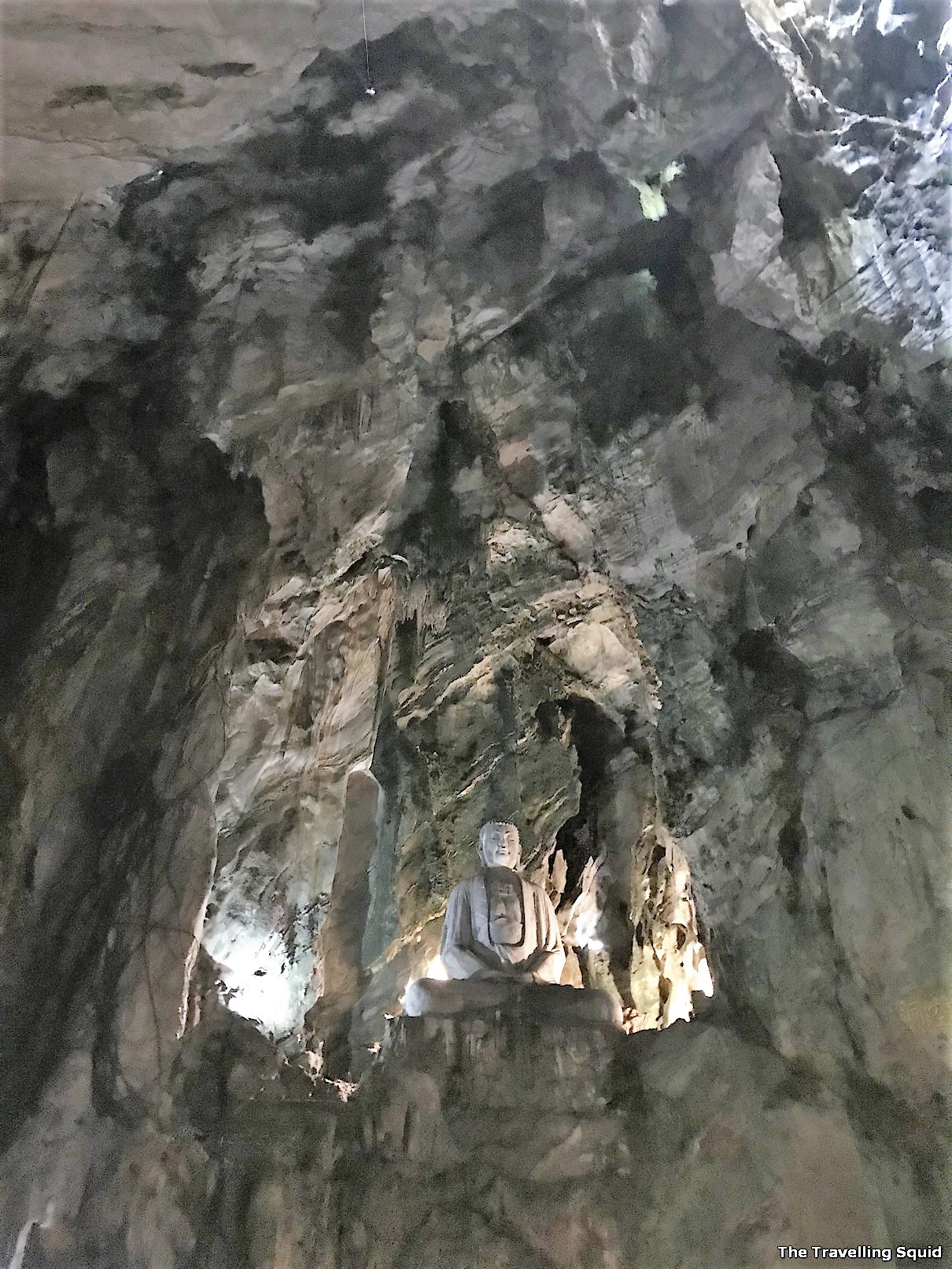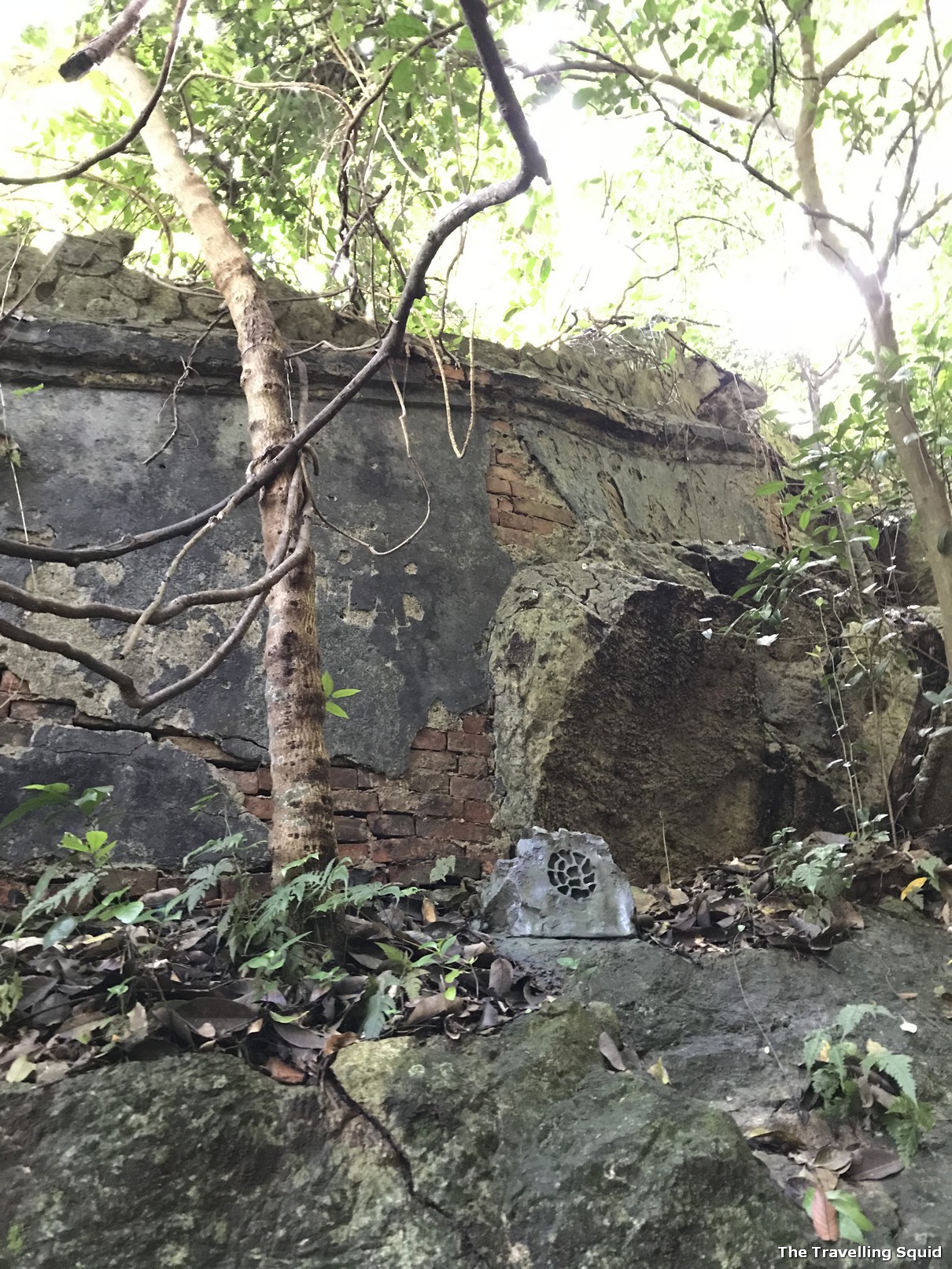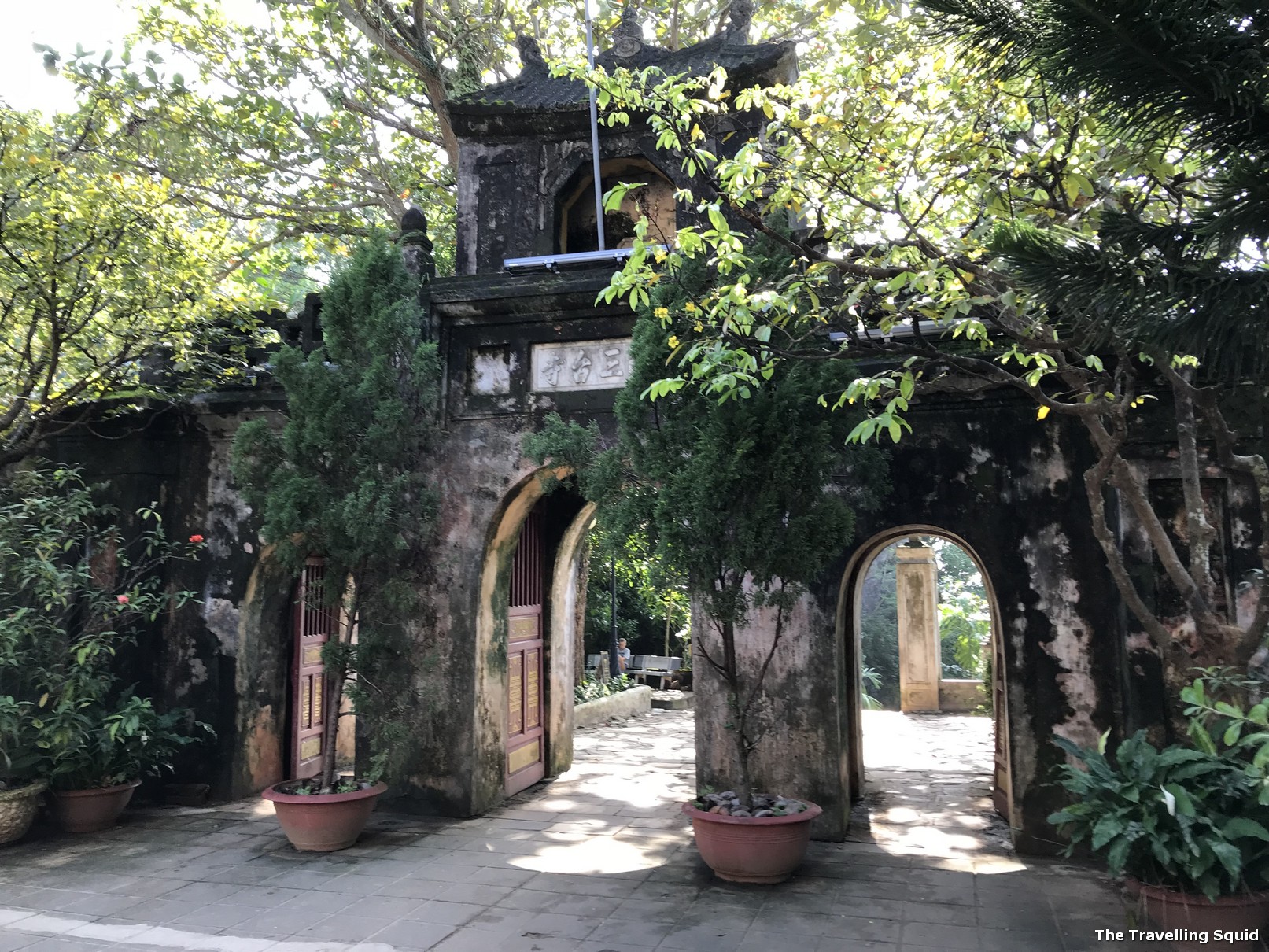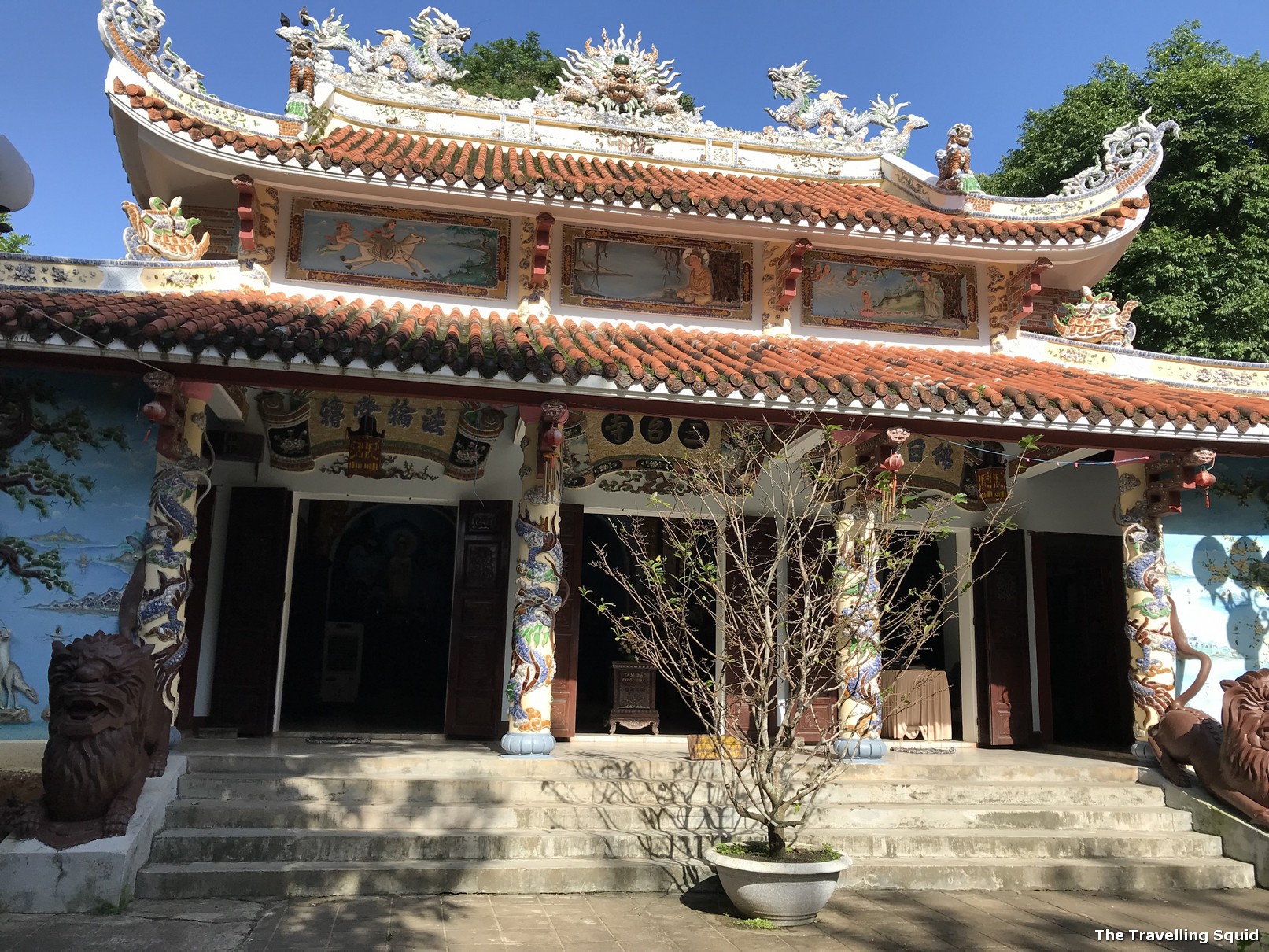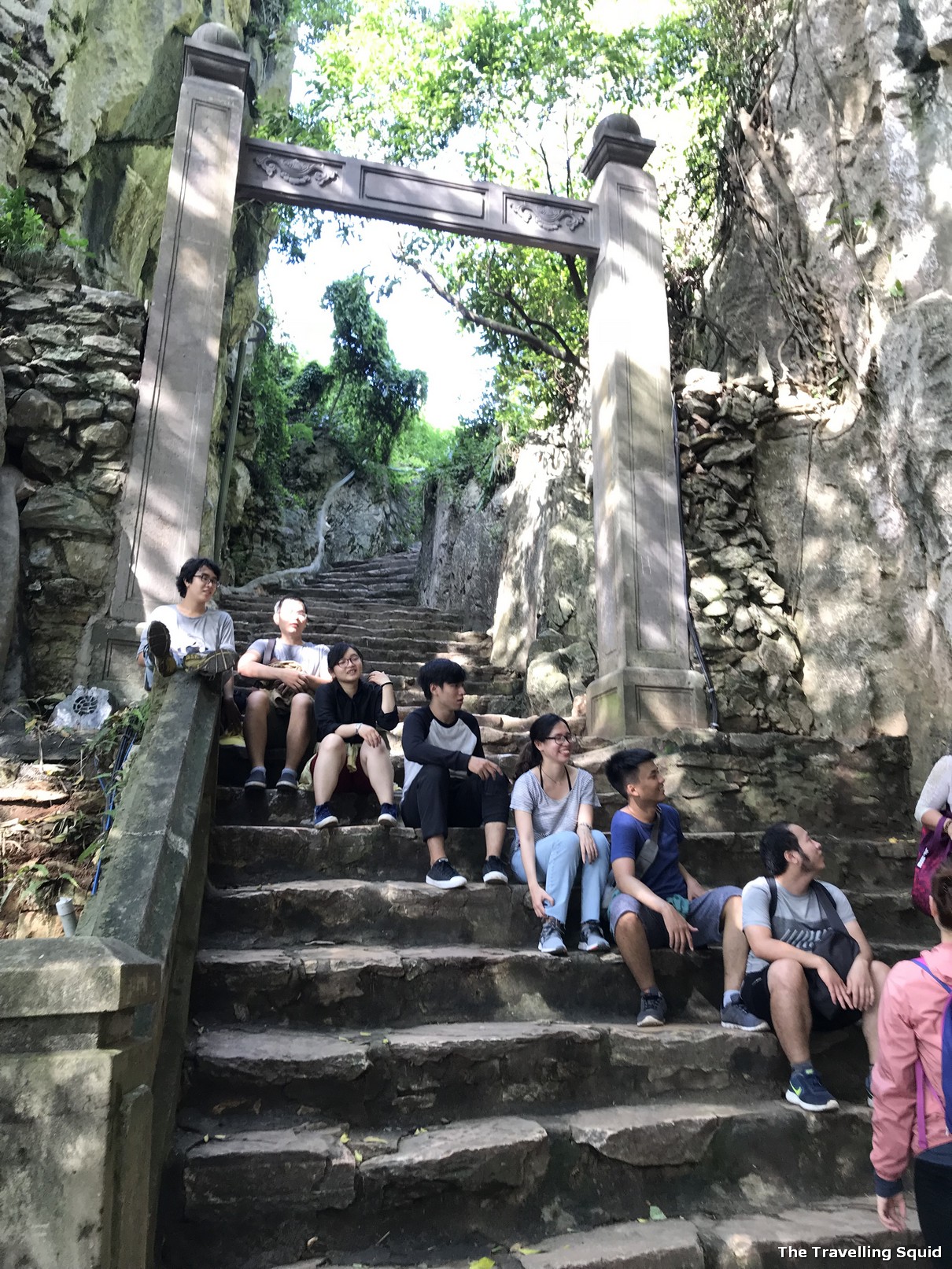 The Travelling Squid's Take
Is the Marble Mountains in Danang worth a visit? Yes, I would think so given the other attractions surrounding Danang. Its location between Danang and Hoi An makes it a good stopover before you head to either town for some shopping or food. If you decide to go, do persevere beyond the first few temples. Slowly you'll find the tourist crowd thinning, and then maybe, you could find some place of your own to relax and take in the scenery. Enjoy!