Review: Drinks at Kimmy Custom Tailor in Hoi An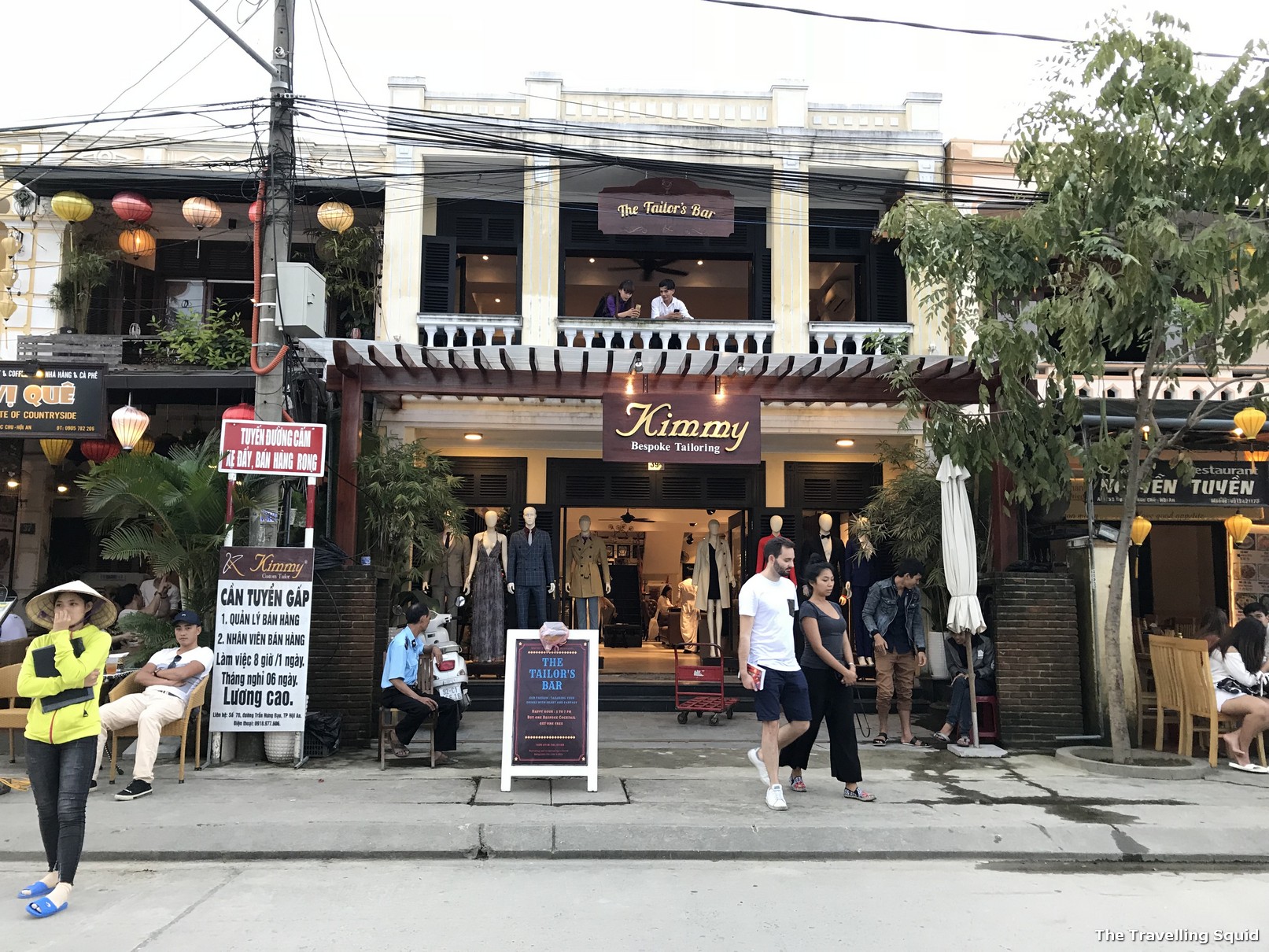 We were looking for a place to chill in Hoi An – somewhere not too packed, where we could watch the sunset from a comfortable location. We were walking past Kimmy Custom Tailor and I was drawn to the shop because 'Kimmy' is the nickname of Friend K, a close friend. According to the signage outside, there was The Tailor's Bar on the second level and we decided to check out how legit a bar named after Friend K would be. Here's a short review about having drinks at Kimmy Custom Tailor in Hoi An. (We only had one drink each, sadly).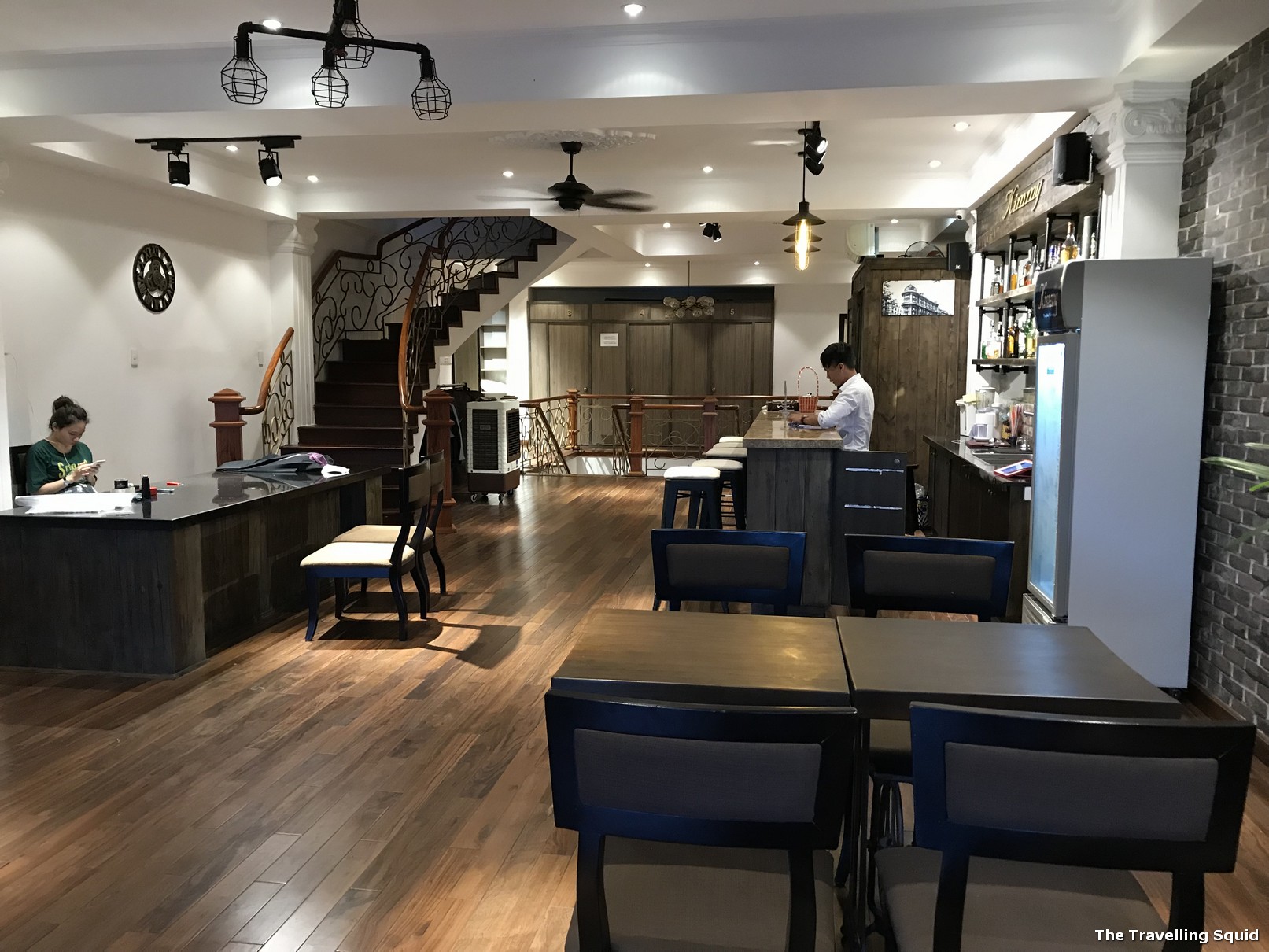 Happy Hour
The Happy Hour for The Tailor's Bar is from 5pm – 7pm – perfect for watching sunset. There's a buy-1-get-1 free beverage promotion and you don't have to get identical drinks. It was very worth it in my opinion. After all, drinks before dinner is always welcomed, especially if you had spent a day walking around town.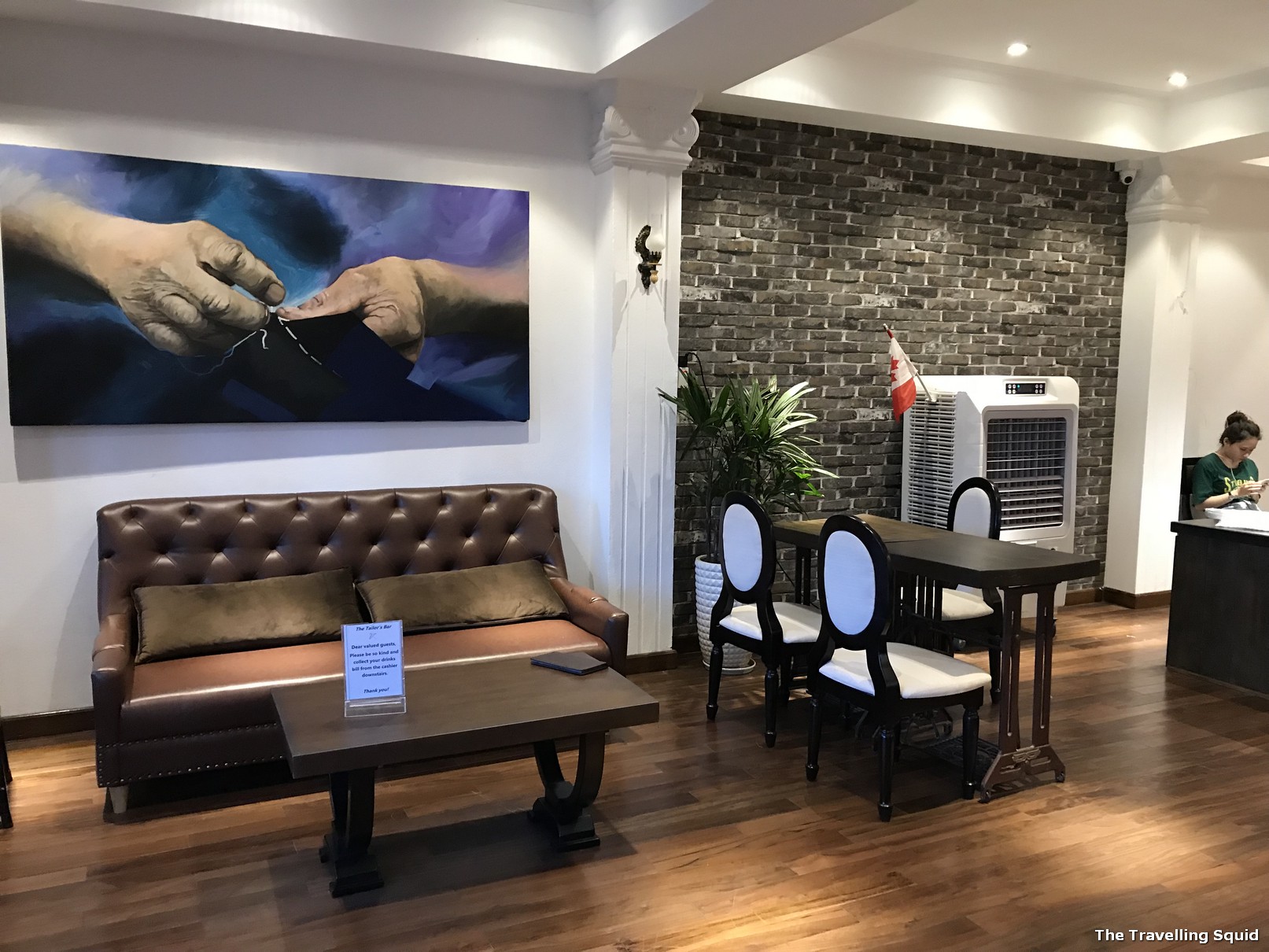 The Ambience
The first level of Kimmy Custom Tailor is for the purpose of tailoring. Upon entering, an Australian lady at the counter asked that we remove our shoes. The tailor had slippers provided, but we went barefooted. It was like stepping into someone's living room. I really enjoyed the decor of the second floor. The flooring was made of wood panels, wooden tables and a marble bar counter.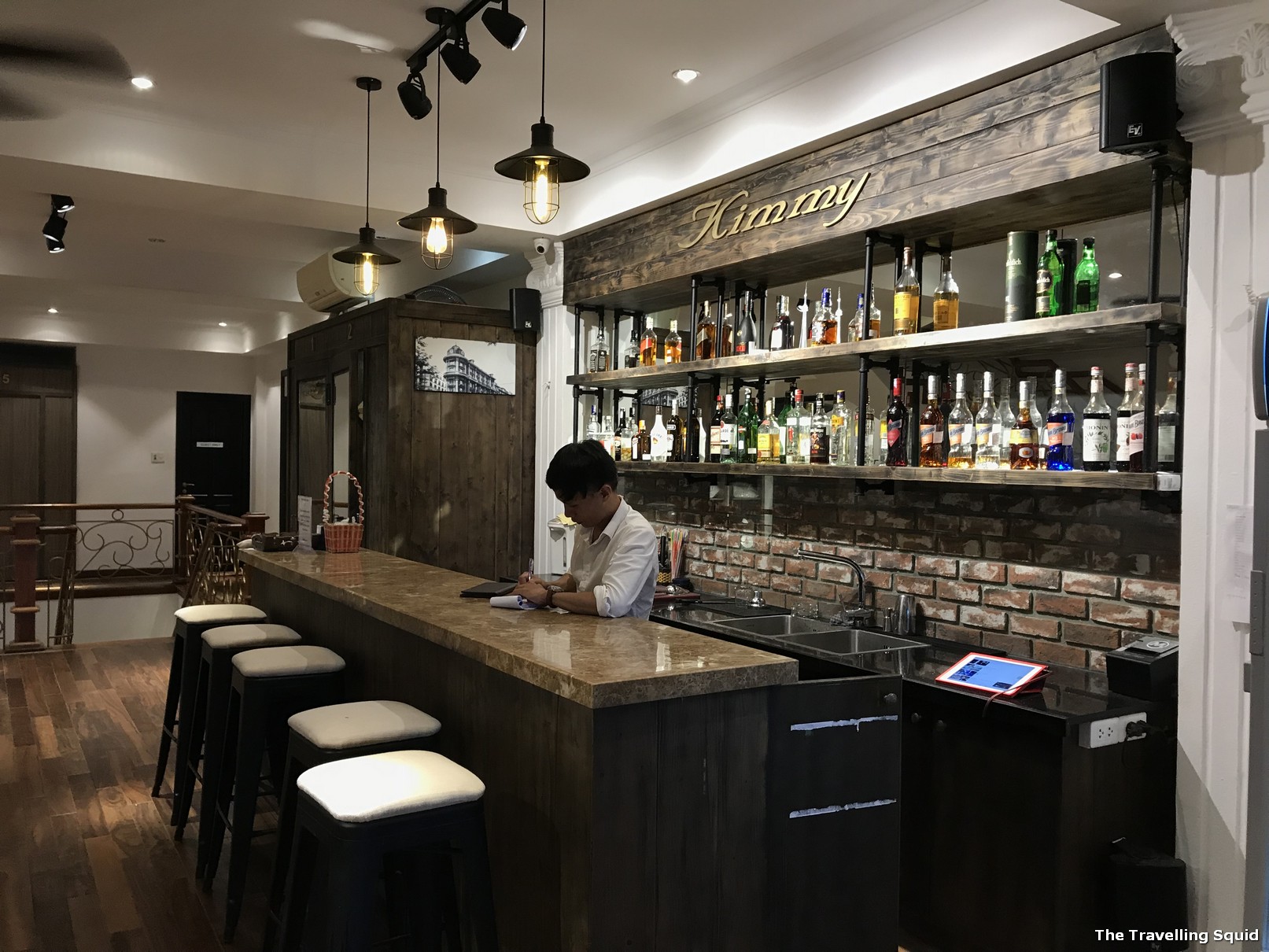 I wanted to sit by the bar counter, but the bar-tender seemed to prefer us to sit away from him and we took the hint. We relaxed on the leather couches which were comfy enough.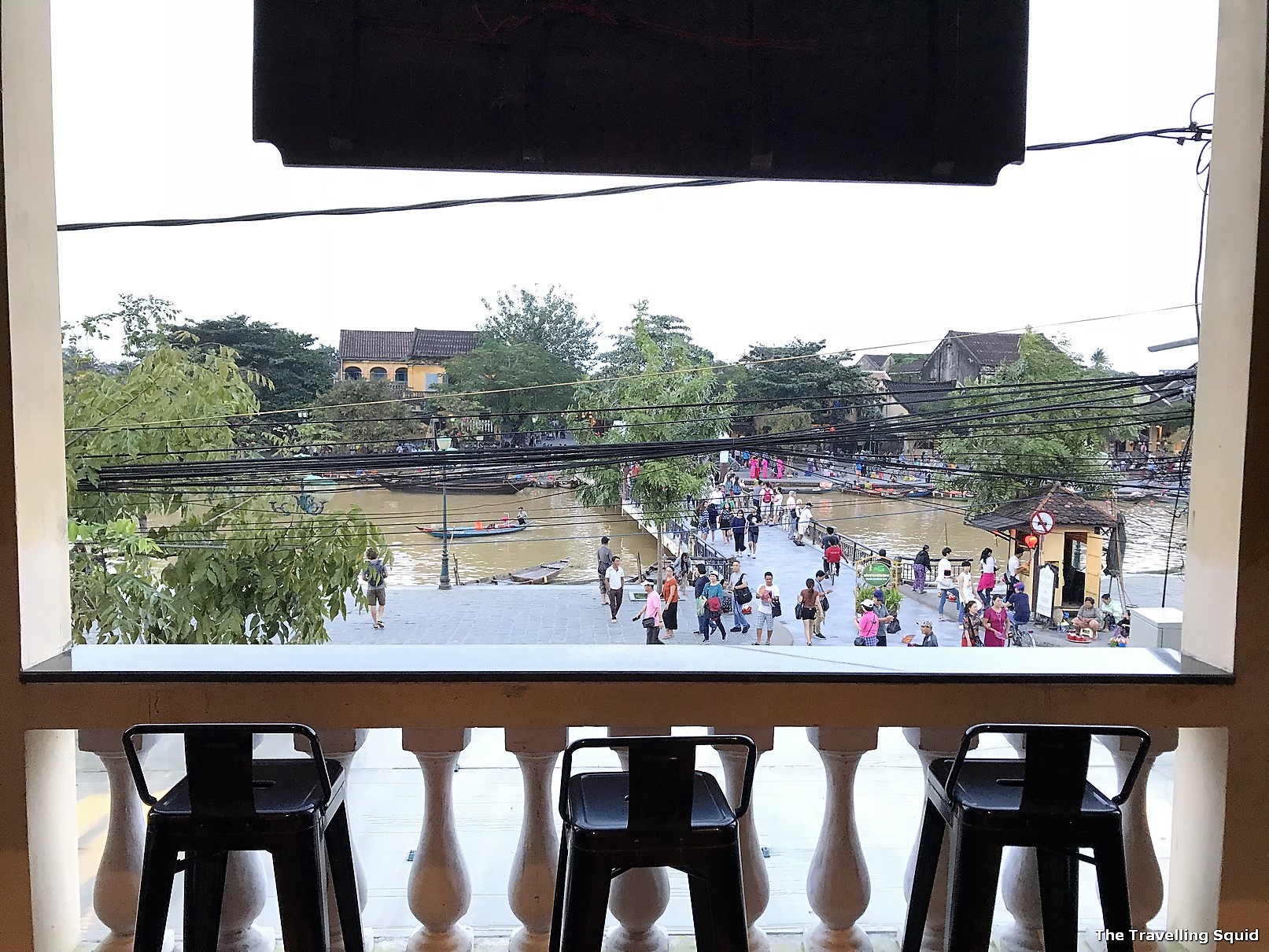 The viewpoint from the shophouse was great. There was a view of the river, made slightly less beautiful by the throng of tourists which were fighting to get a sunset shot on the bridge. The only thing stopping us from taking a good picture were the wires that were upheld by the lampposts right below the second floor window.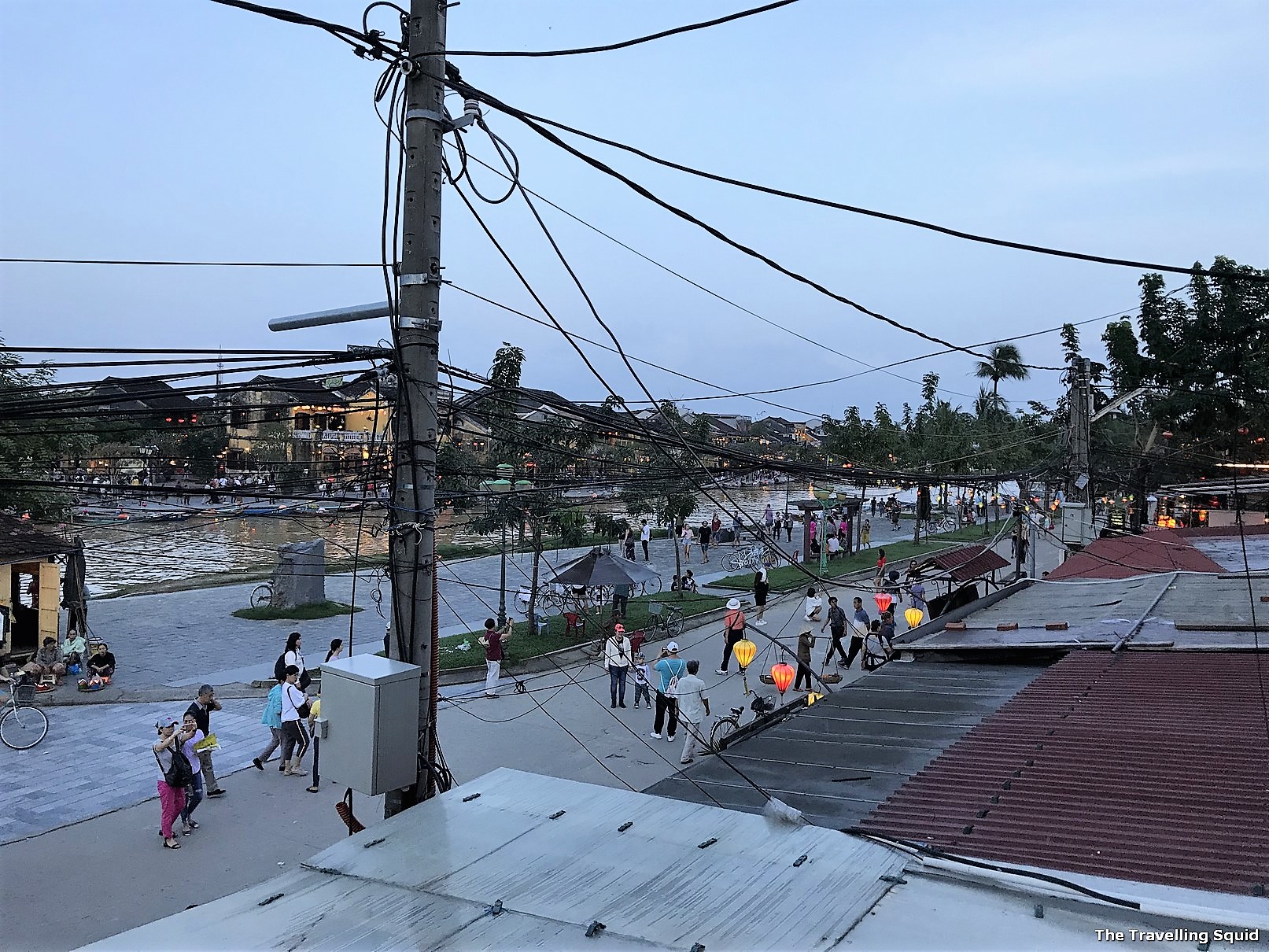 The Drinks
The Whisky Sour I ordered came in a Martini glass. That was fine as it tasted pretty legit, like one of the SGD20 cocktails you would get in Singapore. I was glad that it cost us less than half the price. The Daiquiri was quite 'on point'. It was quite balanced.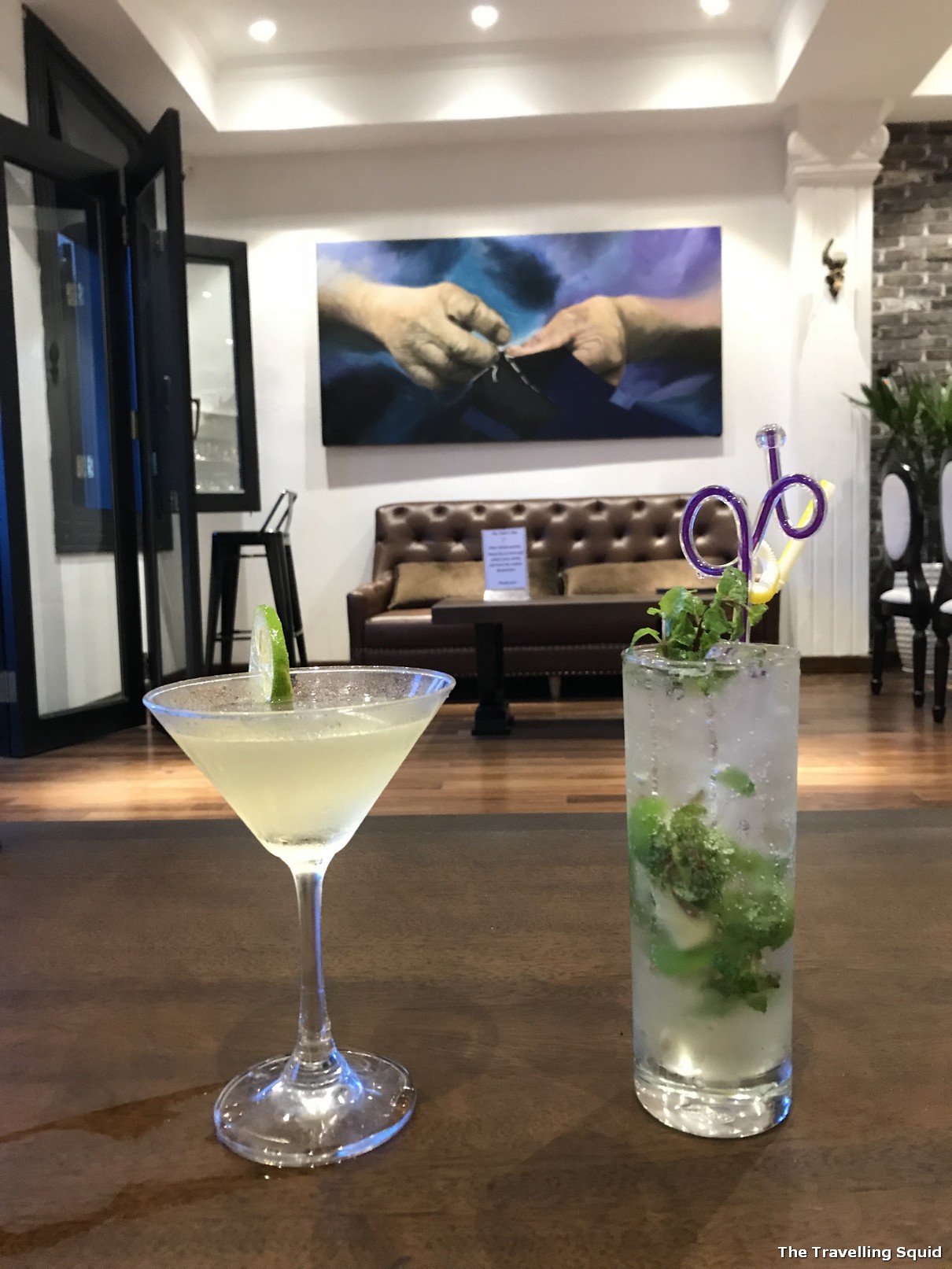 The Travelling Squid's Take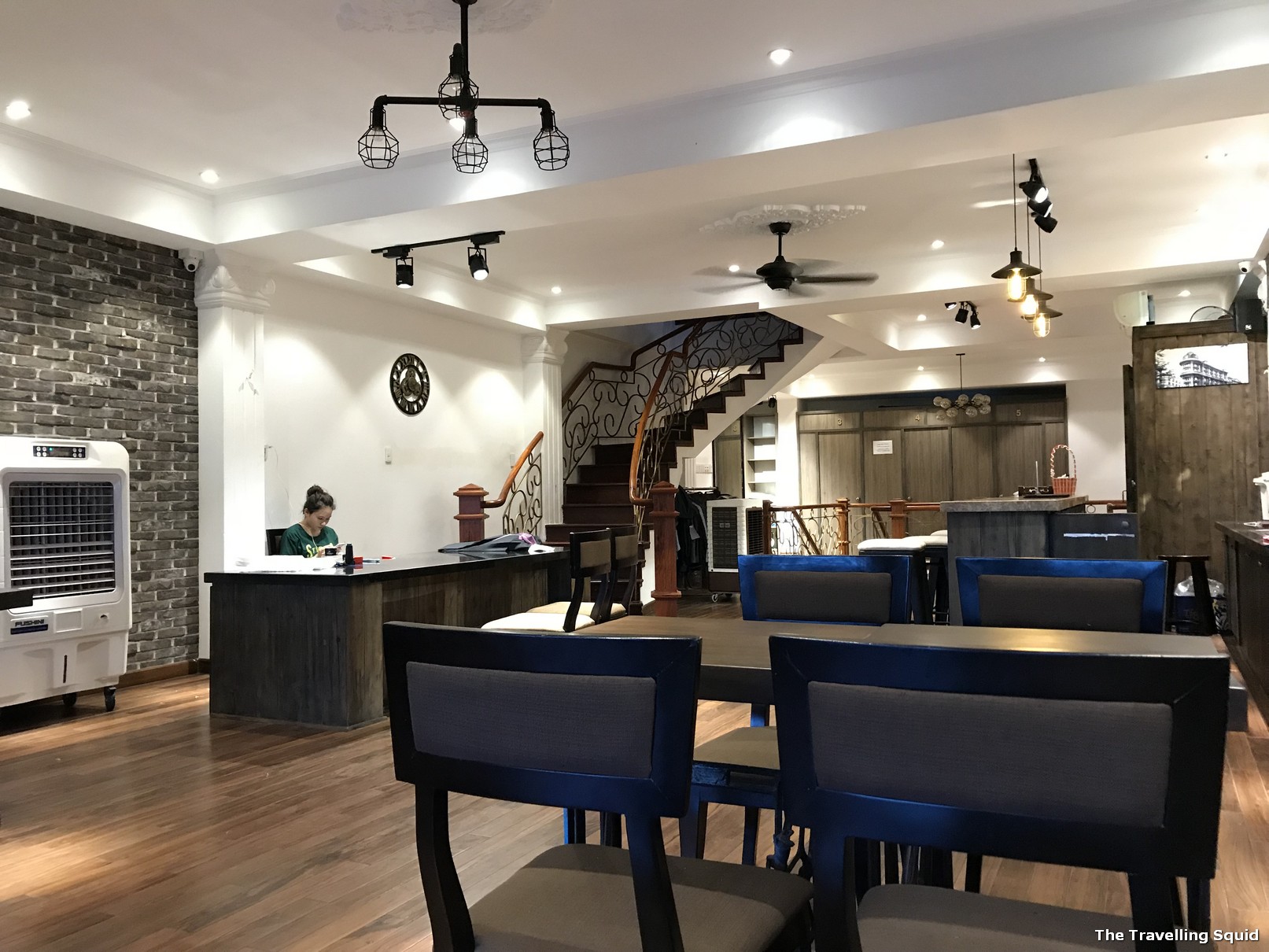 I can't comment on the establishment's tailoring skills, as we only had drinks at Kimmy Custom Tailor in Hoi An. But the bar was quite legit, and a great way to hide from the crowd, especially when the sun sets. They may not be as equipped as a fully working bar with food, but it was nice to have the premises to ourselves. I enjoyed the art work, the decor and wondered what a Vietnamese lady on the second floor was doing – as she was on the phone the whole time.