Is Hoi An worth a visit? Three reasons to visit the Unesco World Heritage Site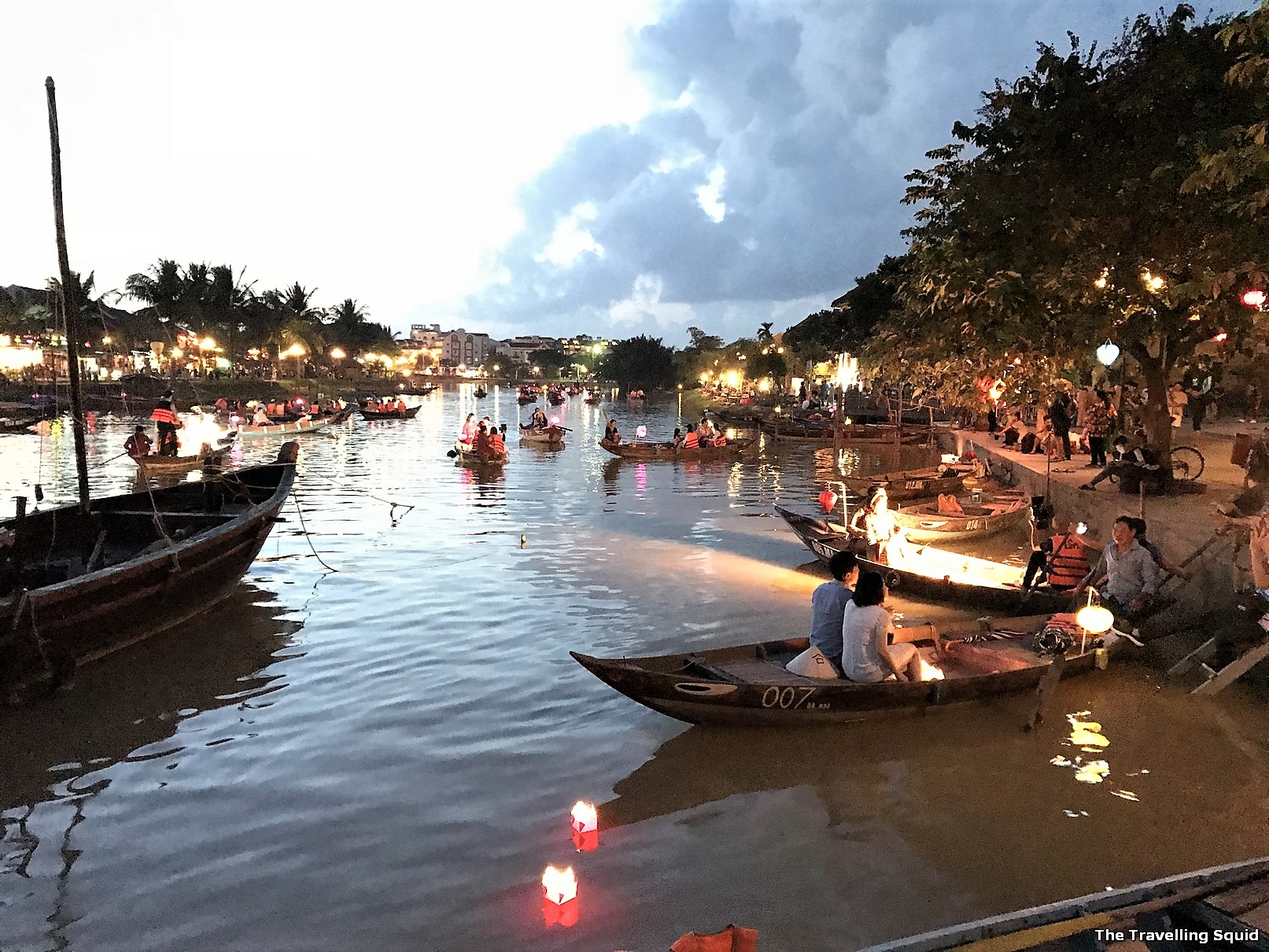 My first impression of Hoi An was that of a clean, quaint little city, with well-preserved shophouses and a throng of tourists. Now from where I am in Singapore, preserved shophouses are quite a thing, so that didn't strike me as super interesting. But if you were to ask me – is Hoi An worth a visit, I'd say yes, (for about 3-4 hours). Any longer and you'd have to explore the outskirts of Hoi An. Here are three reasons to visit the Unesco World Heritage Site.
1. Hoi An is a good example of a well-preserved South-East Asian trading port
If you're keen to learn what South-East Asian trading ports are like, Hoi An is the approved version, by the UNESCO World Heritage Site panel of judges. Apparently back in the day, there used to be plenty of Chinese and Japanese traders, as well as Arabs and Indians too. It's a melting pot of cultures. The buildings are preserved in a way that is inviting to a foreign visitor. For instance, I wouldn't mind popping into a shophouse decorated with traditional lanterns for a glass of wine.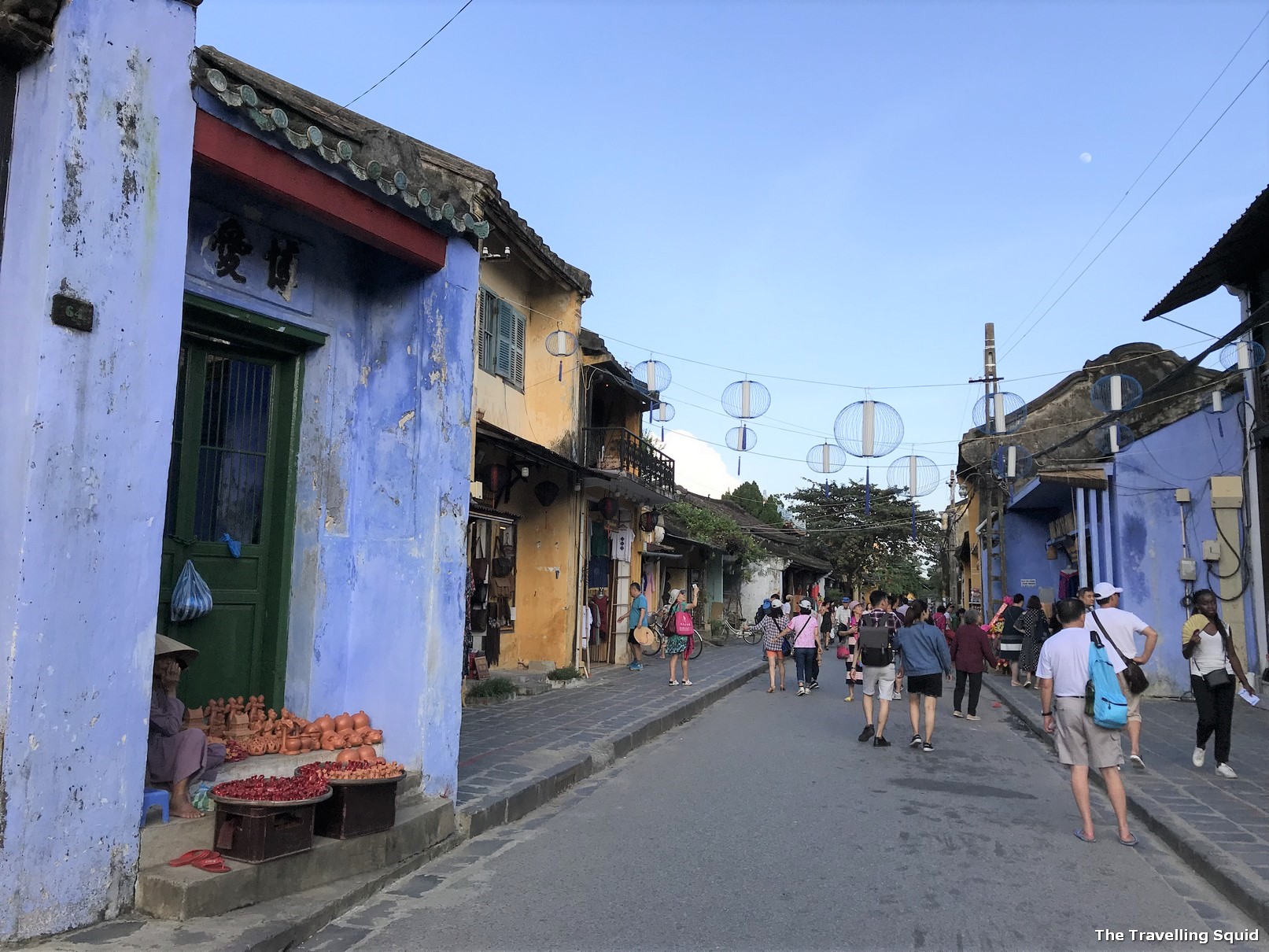 According to Wikipedia, Hoi An is a city with a population of approximately 120,000 in Vietnam's Quảng Nam Province and since 1999, gain status as a UNESCOWorld Heritage Site. The city's old town was recognised as being well-preserved, and was a good example of how a South-East Asian trading port was, from the 15th to the 19th century. specifically, Hoi An's buildings and street plan is known for reflecting a unique blend of influences, both indigenous and foreign. The 'Japanese Bridge' is probably the city's most prominent  landmark,dating back to the 16th-17th century.
You can set free lotuses for luck, if you're feeling whimsical.
My view is that the boats that line the little river passing through the ancient town leaves behind a relaxed atmosphere. It's probably my favourite memory of Hoi An, without the never-ending throng of tourists. With the light of the setting sun being reflected on the water's surface, it can be calming if you just focus on that. As the sun sets, people start placing lighted lotuses onto the lake. Now I must say that it's quite a thing among couples. Not sure why, but placing these lotuses is a sign of good luck, of wishes that come true. If you're feeling whimsical, why not? Just go early because one the sun starts to set, the tourist groups may descend upon the river, making the experience less than ideal.
2. There are nice restaurants, a tailor-bar and a good beach bar 20 minutes away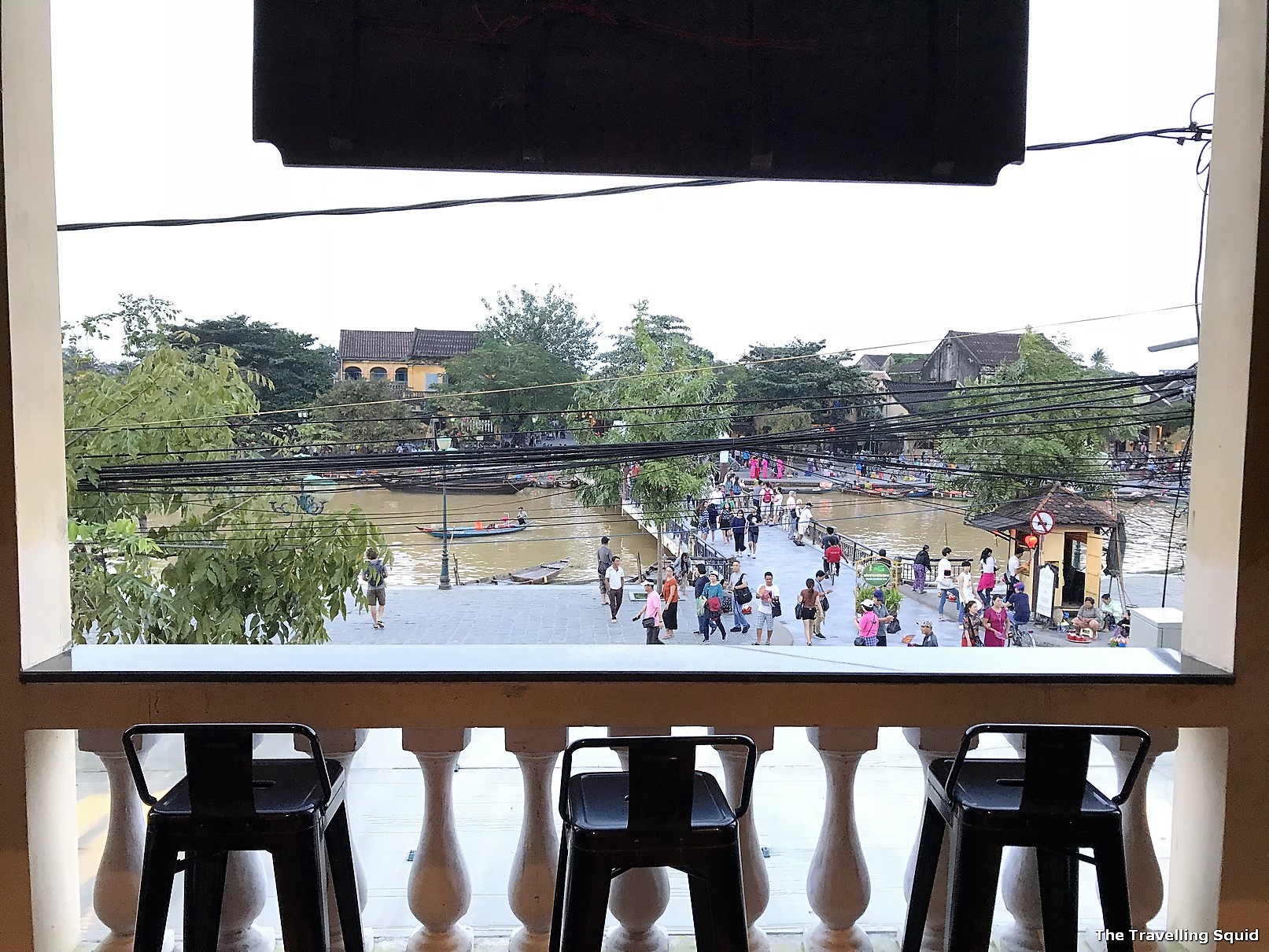 Hoi An is great for a half-day outing, perhaps, it's best to go during the afternoon, catch the sunset, and then head off to the nice beach bar, Soul Kitchen, which is 20 minutes away by Uber. I'm sure that there are nice restaurants in Hoi An as well, it's just that the tourist crowd can be a tad suffocating especially at the prime hours when the sun is setting.
3. Hoi An is less than two hours away from Danang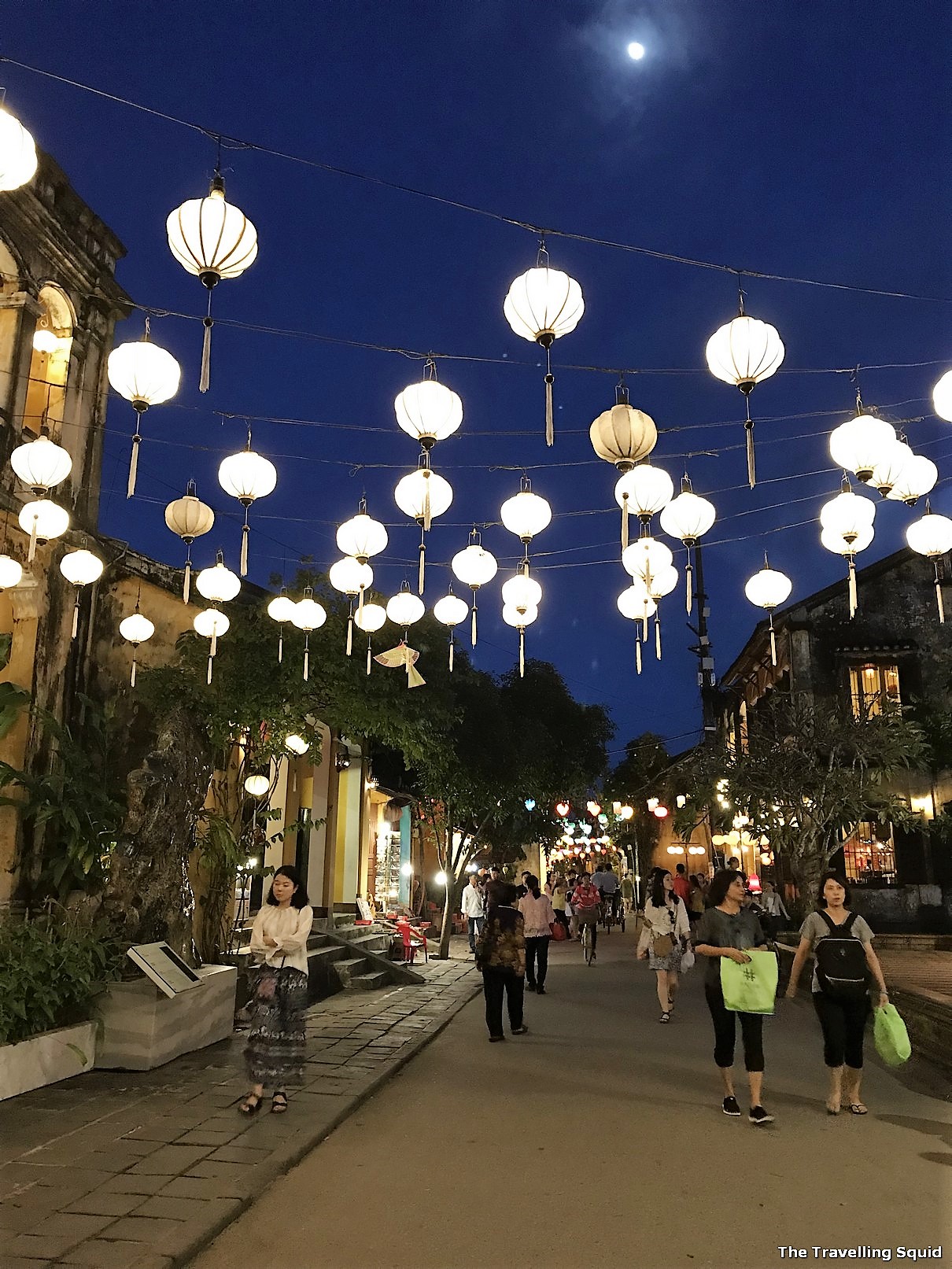 This brings me to my next piece of advice. You can visit Hoi An (for about 3 – 4 hours max), but you may not necessarily have to stay at within the UNESCO World Heritage Site. You could stay at one of the resorts nearby if you have a bigger budget (there were quite a few of them in construction, about 20 mins away from the old city – the Sheraton looked really good.) Apart from resorts, you could stay in Danang too, which has a bit more local things to do, than just the beach. You get to try local food (pho and the works), local bars and local coffee. The prices are reasonable too. From Danang, you can visit Hue as well for a day trip, which is a three-hour train ride.
The Travelling Squid's Take
Is Hoi An worth a visit? Yes, I think definitely think it's worth a half day trip. It's probably the best of Central Vietnam, and utmost effort has been put in to make the experience touristy-friendly (so much so that throngs of tourists have descended upon the old town). Therefore in my opinion, you could do a short trip to Hoi An, but it's better to stay in Danang as:
That's nearer to the airport (abt a 15 minute car ride vs over an hour, if you're staying in Hoi An,
There are more local food and drink to try in Danang; Hoi An is a tad touristy, and
From Danang, you can go on a one-day trip to Hue as it's a 3-hour train ride. From Hoi An, it will probably take 4+ hours.
Hope you find this post useful. If you have visited Hoi An and have some tips, do drop a comment in the box below.