From Glassdoor: Estimated salary of Scoot call centre executives from SPi Global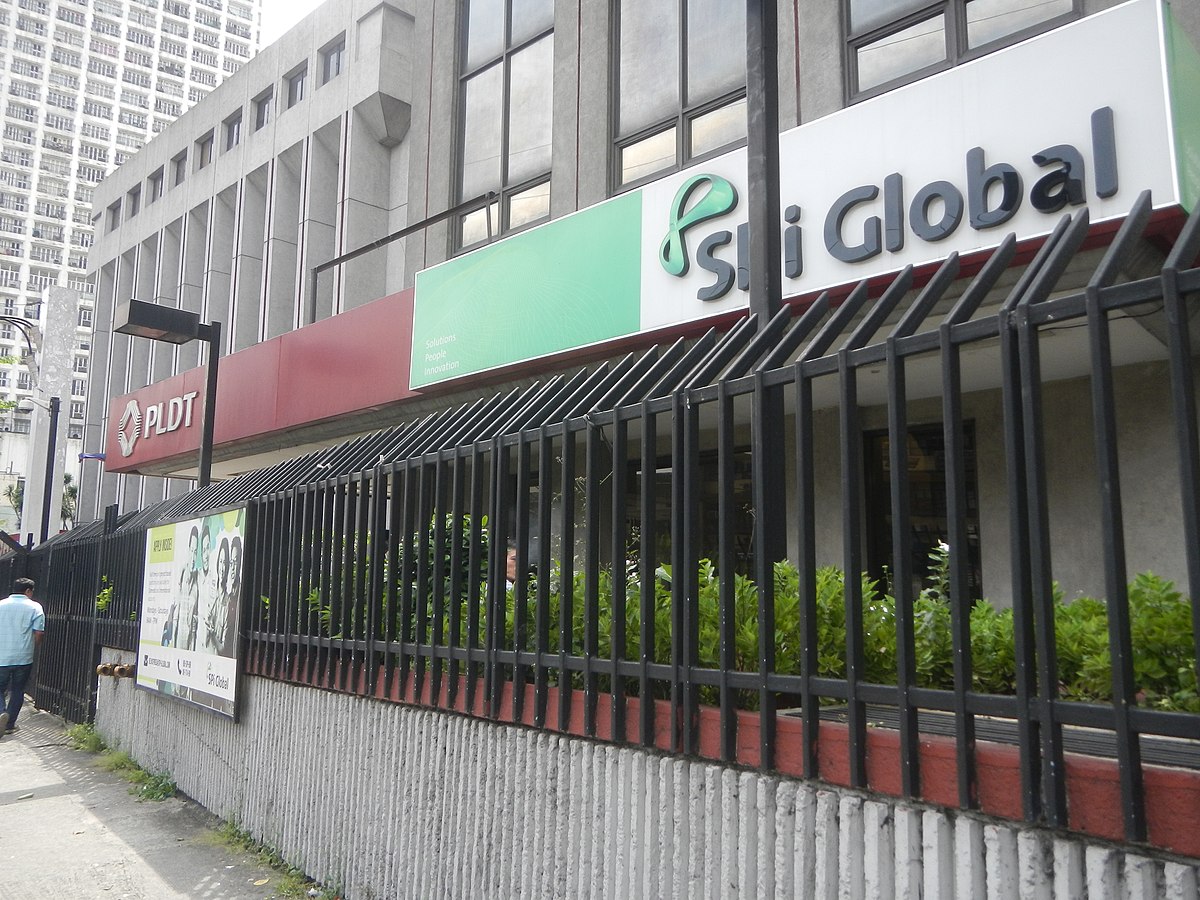 *Disclaimer: The salary estimations from Glassdoor point to generic customer service roles for jobs in SPi Global in Manila. These are estimates and are not be taken as fact. (I hope those dealing with the Scoot account are paid better as it's a tough job. But it seems unlikely based on our experiences with them).
In an earlier post 'Is Scoot making it difficult for you to get refunds?', I detailed my ordeal with Scoot call centre executives that lasted over four hours. S and I wanted Scoot to make a change to an earlier flight, after Scoot delayed our flight by 40 mins. We were transiting in Jakarta and ran the risk of missing our next flight. After speaking to five different call centre executives over four hours, nothing was achieved. The call centre executives went back on their word several times. The last straw was when they asked us to pay a SGD30 call centre fee, while framing it as part of a fare difference (the flight we were changing to was much cheaper). The dishonesty and lack of integrity got us so furious that we gave up.
It was so ironical when we found this Channel NewsAsia article which quoted the Scoot CEO saying that 'It's no longer the bad old budget airlines of the past, leaving you stranded. We all take care of our customers. We have to.' Essentially, Scoot has asked for its customers to stop thinking of it as a budget airline, while continuing to be one. You may ask what this has got to do with the average salary of Scoot's call centre executives from SPi Global. Here's why.
From Glassdoor: Estimated salary of Scoot call centre executives from SPi Global
Scoot's call centre SPi Global is based in Manila, Philippines. SPi Global's website says they are a technology and data science company, but I figured call centre work is one of their bread and butter revenue generators. The company is own by a private investment company, Partner Groups, based in Switzerland. The company was valued at USD330 million when it was sold, and it struck me as odd for it to have employees quibbling over SGD30. I was interested to find out what sort of company SPi Global was, for its staff to be spending hours bickering with people over what seems to be small amounts of money. This is what I found, after some research on job information site, Glassdoor.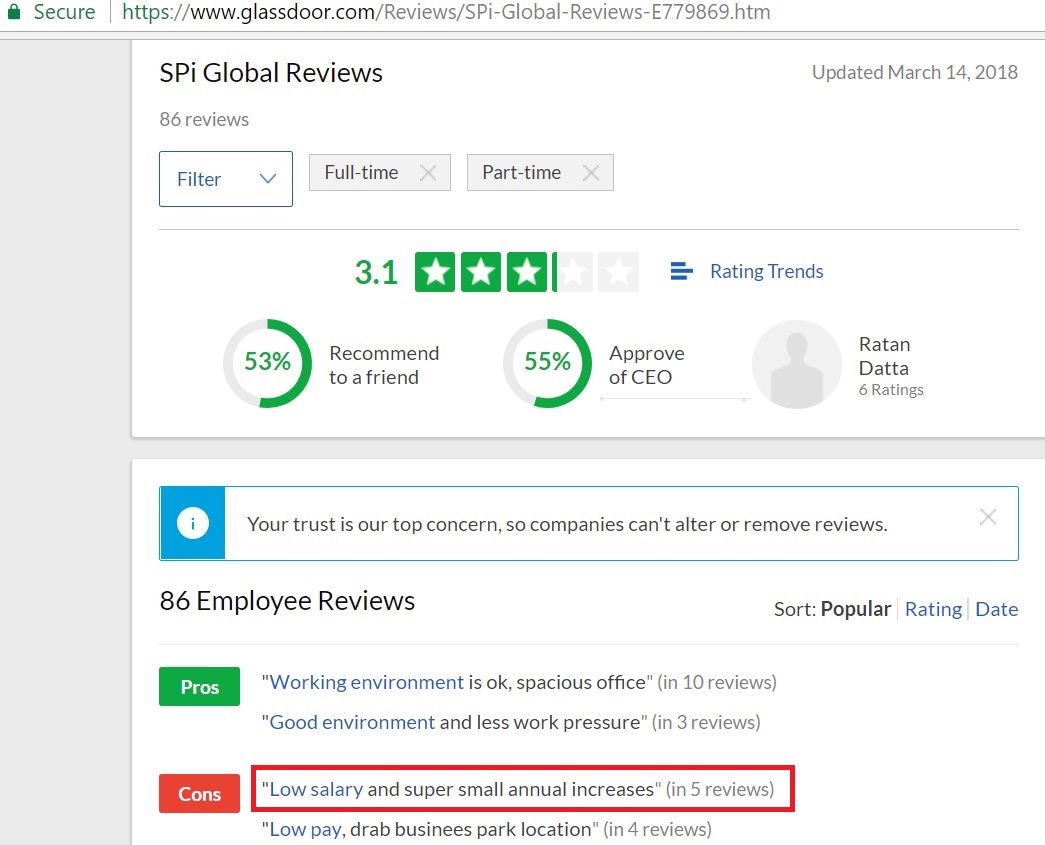 Pay was a key concern raised in the Glassdoor reviews.  According to the customer service representative reviews of SPi Global's operations in Manila, the working environment was good, but pay was a concern.  According to a review, it was akin to getting minimum wage. When I clicked on the salaries page – I then found out – SPi Global's call centre executives were paid PHP16,000 – PHP17,000 a month. That's  SGD404 – 430 / USD307 – 330 per month. The concerns about pay were consistently raised in almost every review for customer service roles (see screenshots below).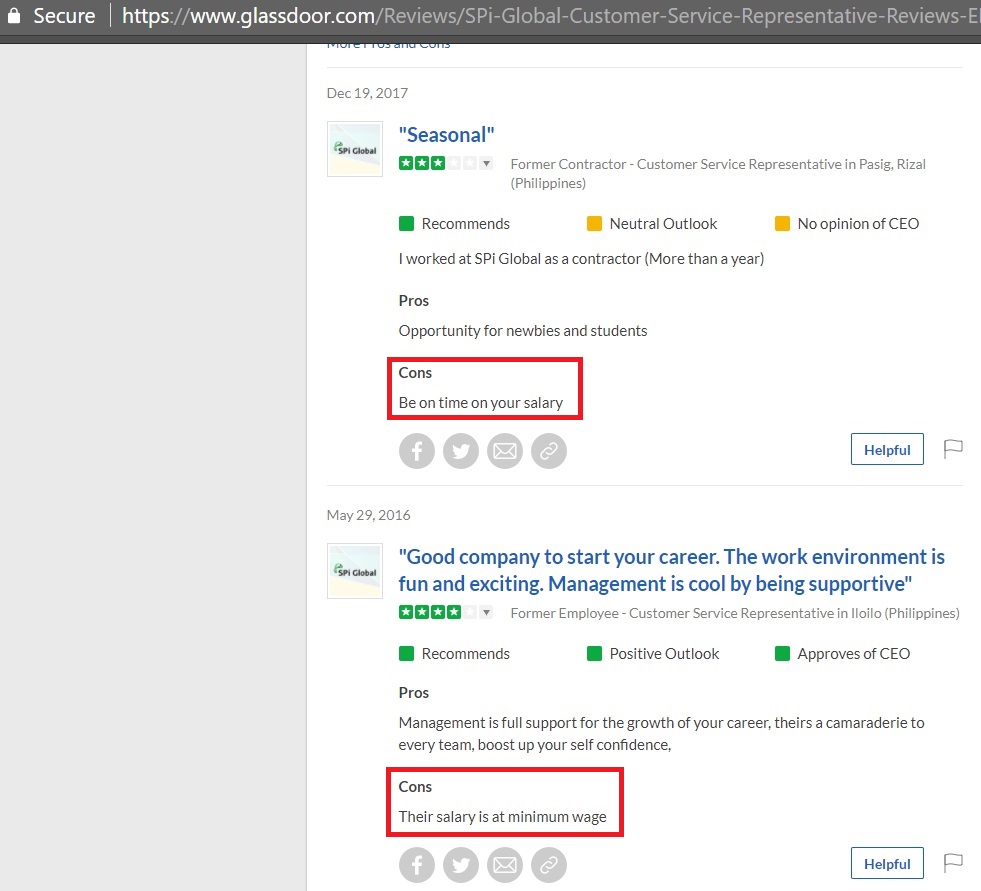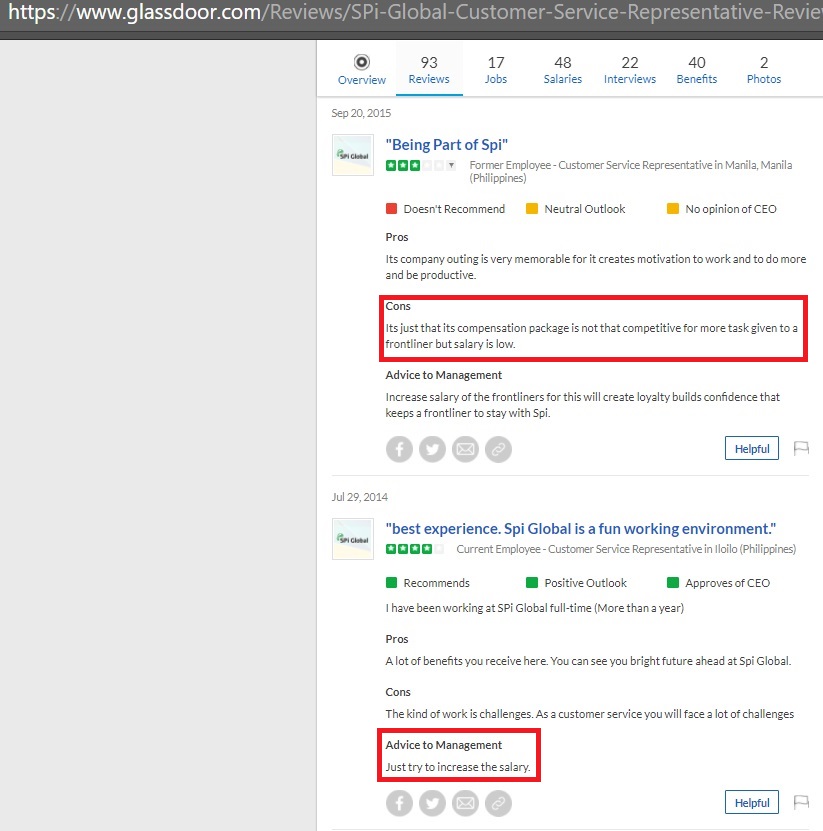 It then occurred to me why Scoot could allow its call centre staff to spend over four hours bickering over seemingly miserly amounts, such as SGD30. Based on calculations (assuming a 8 hour week/ five days a week/ over four weeks), the estimated salary of Scoot call centre executives from SPi Global on an hourly basis would be SGD2.50/ USD1.90. For SGD30, Scoot could get its call centre executive to quibble over the phone with you for 12 hours.
Therefore, it makes business sense for Scoot to get its call centre executives to reject customers from the onset rather than offer a refund upfront. Here are three scenarios for our flight delay from Singapore to Jakarta – with the last incurring the largest amount of profit. If you were to extrapolate that to thousands of customers, it's a substantial revenue booster to Scoot's bottom-line.
Scenario A: Provide the option of a refund upfront – Cost to the airline: – SGD200.
Scenario B: Provide the option of a change in flight, at no cost to the consumer – SGD128 (the earlier flight we wanted to change to was cheaper, at SGD64 per ticket). Airline earns + SGD72
Scenario C: Instruct their customer service officers to frustrate us with the aim of making us give up. Assuming the phone call is four hours, the airline makes SGD200 – SGD2.5*4 = SGD190. Airline earns + SGD190. [Scoot has succeeded in our case, maximising their profits]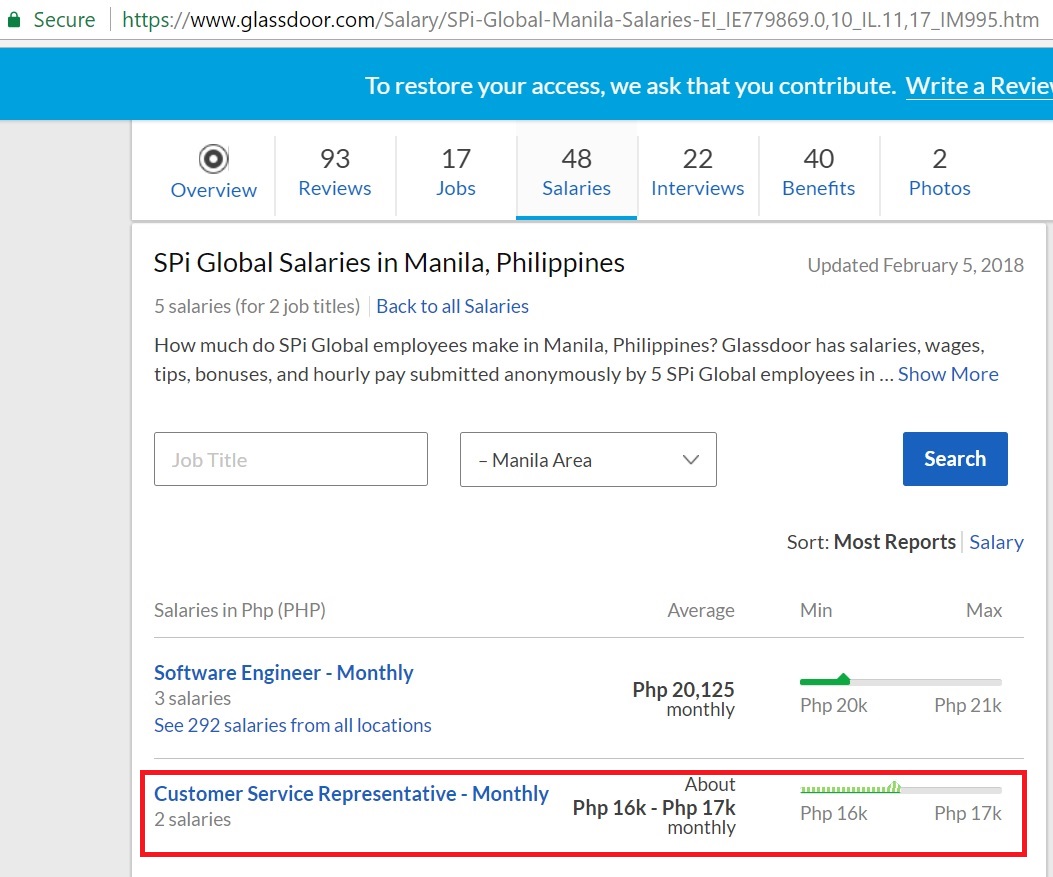 The Travelling Squid's Take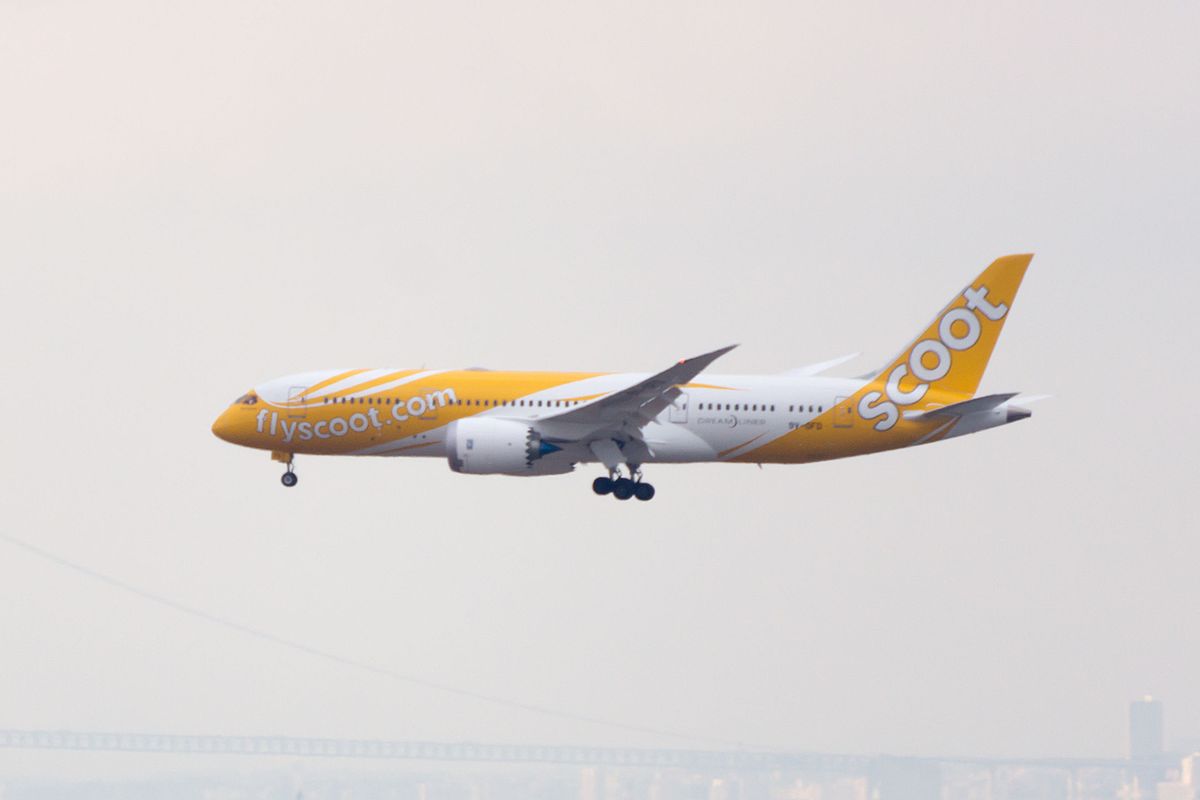 As shared earlier, these numbers are estimates, but they speak for themselves. The point I would like to make is – it will cost Scoot a lot more to offer you a refund, as compared to instructing its call centre executives to reject you for hours. They do so by wearing you down with various excuses and back-tracking on their promises. Is Scoot making it difficult for you to get refunds? Yes it is, it's probably doing so strategically, and if you've purchased their tickets, I suggest you avoid the lengthy phone ordeal. Just give up and book yourself a seat on another airline. If you haven't, good for you, and look elsewhere. All the best.