Is Hue in Vietnam worth visiting?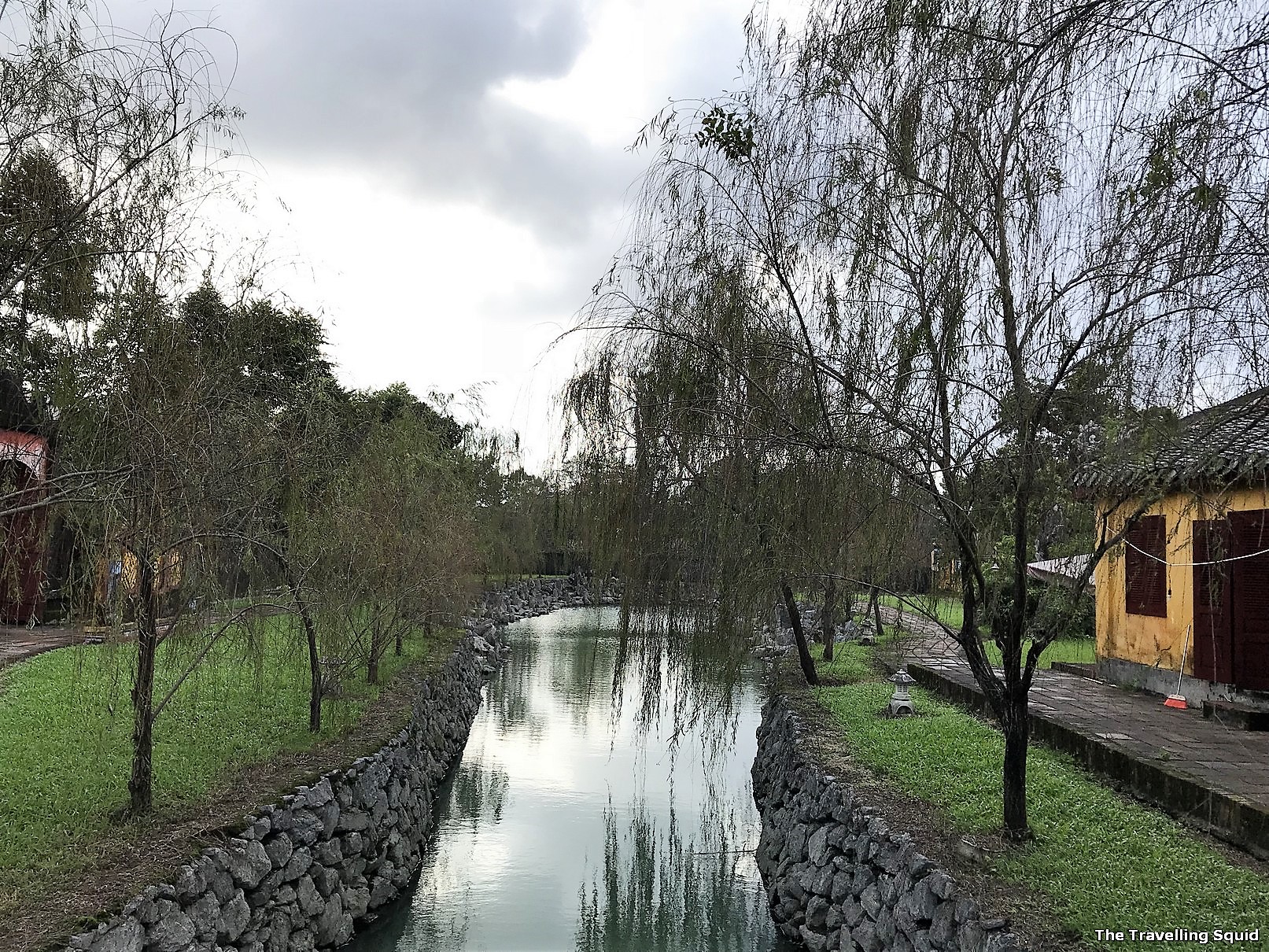 For us, the trip to Hue was a tiring one, largely because we took a train from Danang to Hue, and it took us more than 3 hours to get there. The train made several unscheduled stops along the way, and by the time we got to Hue, it was about 2pm in the afternoon and we were ravenous. After our stomachs were filled, we proceeded on our travels to the Imperial City of Hue. Is Hue in Vietnam worth visiting? Here are some thoughts about it.
1. Scenic views of the Imperial City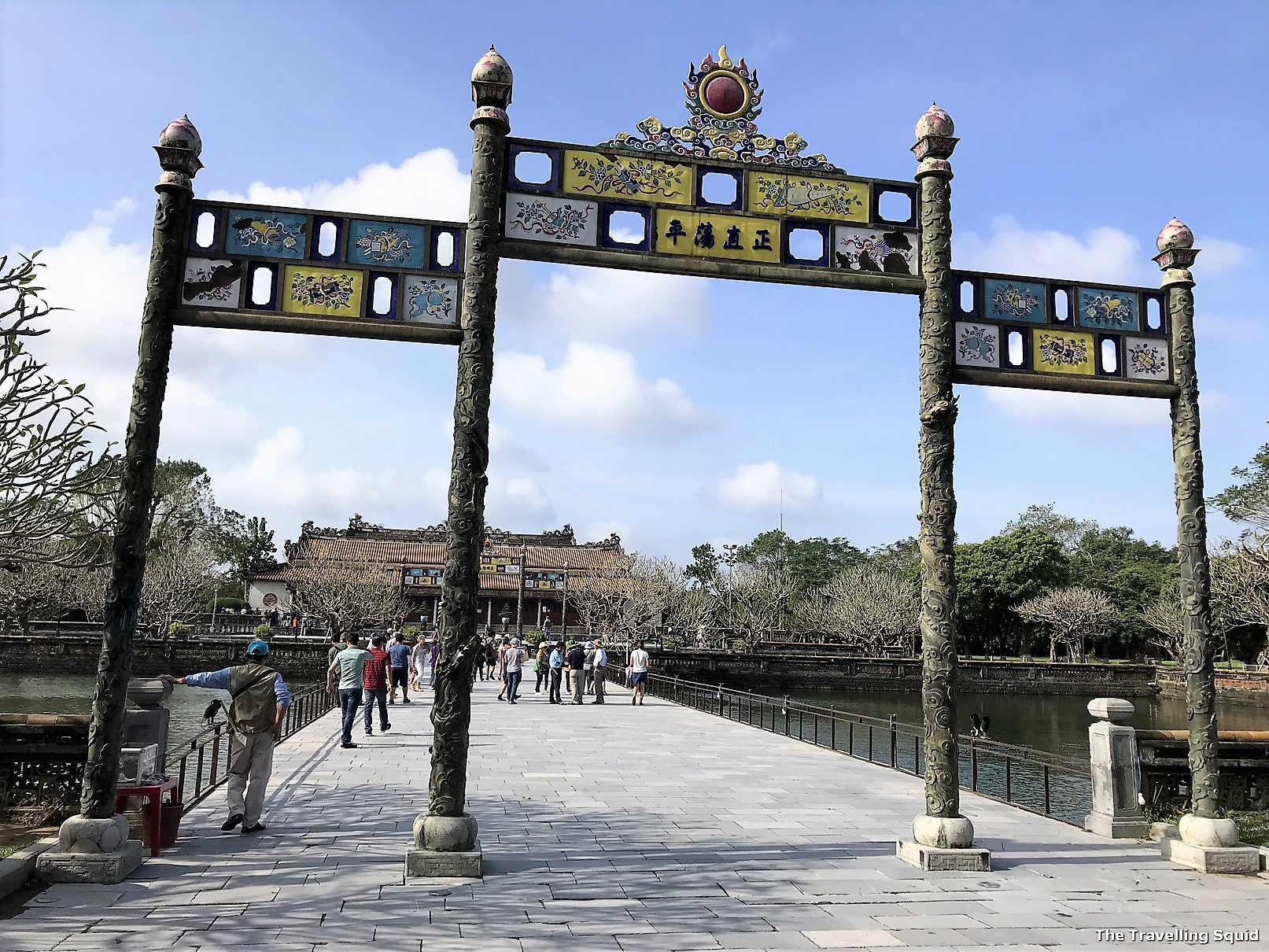 If you're looking to immerse yourself in Vietnamese culture, Hue is important to Vietnam culturally as it used to be the capital of Vietnam. The city was also a battleground for the Battle of Hue, which was one of the bloodiest battles of the Vietnam War (a needless one which caused grave casualties on both sides.
According to Wikipedia,  Hue is a city in central Vietnam that was the seat of Nguyen Dynasty emperors from 1802 to 1945, and capital of the protectorate of Annam. A major attraction is its vast, 19th-century citadel, surrounded by a moat and thick stone walls. It encompasses the Imperial City, with palaces and shrines; the Forbidden Purple City, once the emperor's home; and a replica of the Royal Theater.
2. Time to yourself – the quieter sister of the Forbidden City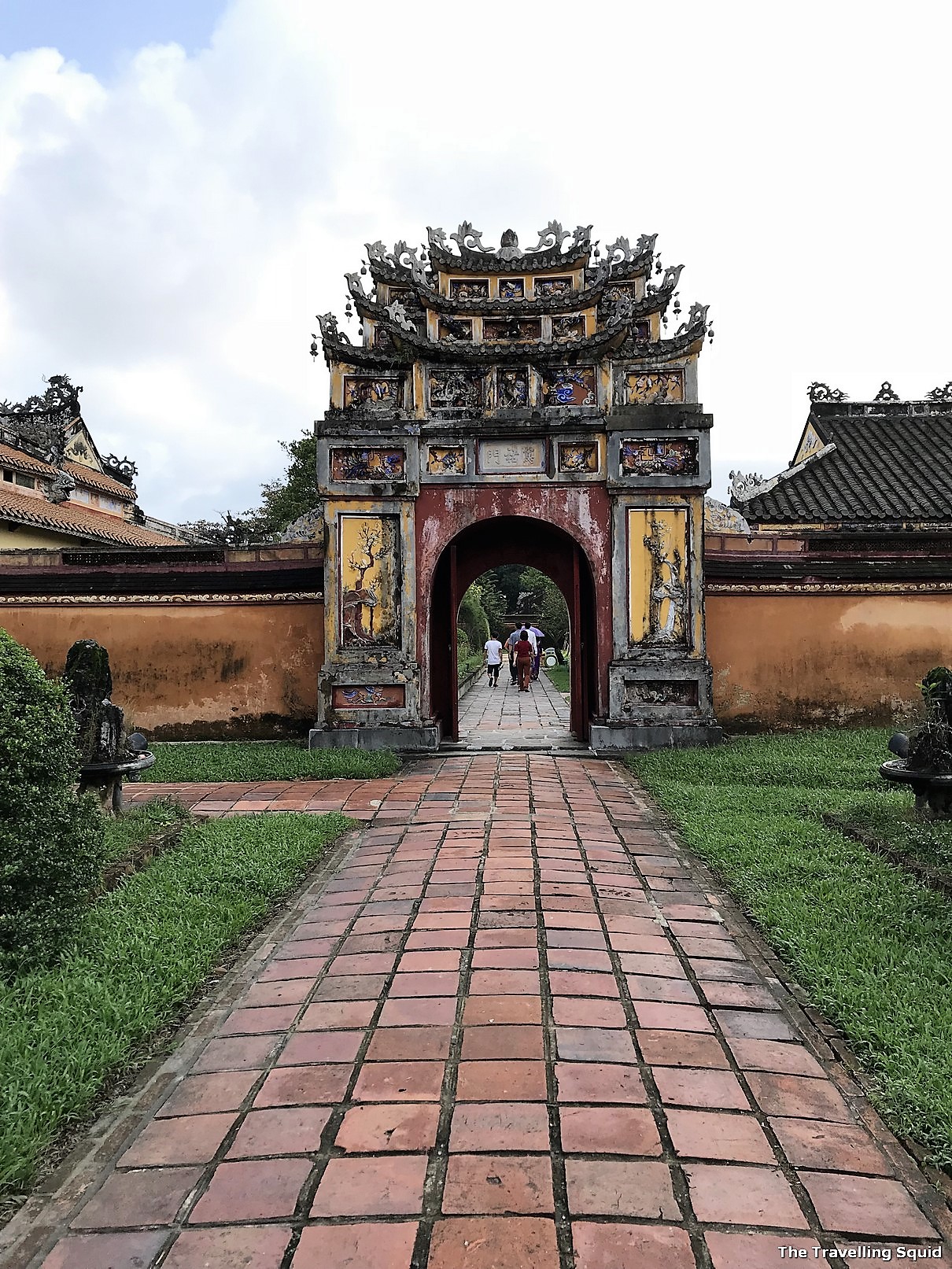 The Imperial City of Hue reminds me of the Forbidden City. Culturally, they share the same roots but were built centuries apart. The Forbidden City was built in the early 1400s, while the Imperial City of Hue in the 1800s. f you were to  look at the architecture of some of the palaces, you would see that they share similarities. For instance, the roofs were constructed similar to that of Chinese temples, and so are some of the murals on the walls and ornate lion carvings on stone.
The Imperial City of Hue is much quieter that the Forbidden City. After you manage to get away from the crowd of Chinese and Korean tourists,  you're have some temples to explore on your own. There's only you, the calming gardens, and staff members who have taken over the dining area once used for royalty. That was actually the coolest part of the Imperial City for me, because what better ways to relive the experiences of drinking tea in ancient times than to do so in an old royal tea house.
3. Try special dishes unique to Hue
You must be tired of having pho  after a few days. Drop that idea and try something new. For instance, Bun Bo Hue is  dish unique to the Hue province. It's a dish made up of beef and vermicelli, and the broth is acidic, sweet and thinker than the usual pho.
4. Worth a day trip but not any longer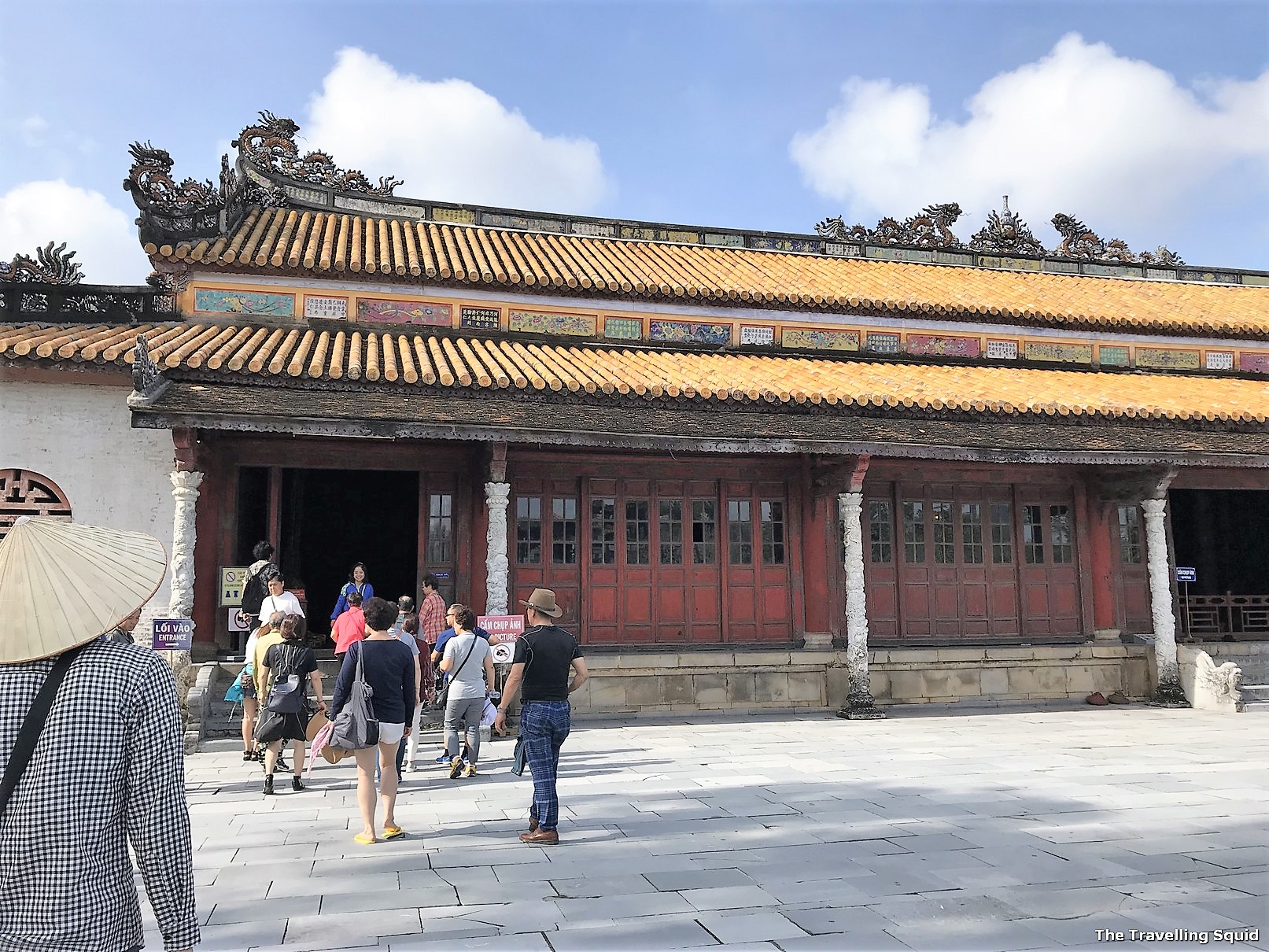 To me, Hue's only attraction lies in its Imperial City. After our visit, we had some time to kill and spent it at a restaurant in central Hue having wine. It was a nice experience and I would recommend that you visit Hue if you're staying nearby. If you're thinking of taking the train from Danang to Hue, only do so if you have time to spare (3 hours) and if you can cope with trains that are not the cleanest.
The Travelling Squid's Take
If you  were to ask me – is Hue in Vietnam worth visiting, I'd say yes, if you're in the vicinity of another town, such as Danang. I wouldn't recommend a trip specifically to Hue though, but perhaps as a day trip. My impression of Hue is positive, not just because I felt relaxed resting at one of the pavilions at the Imperial City. A memorable moment was at the restaurant in Hue where Friend S tried to give a 15% tip, and was told by the restaurant that it was too much. The restaurant staff declined, and in the end, we gave a 200,000dong tip/ SGD14, which was about 10%. Rarely does one heard about staff declining tips and it was quite memorable. More to come in an upcoming post.
Have you been to Hue? Do you think Hue is worth visiting? If so, drop a comment in the box below.