Is Mexico Worth Visiting?
Is Mexico Worth Visiting? You may have found yourself asking if the media's portrayal of Mexico is accurate. The allure of Mexico is strong, and whether you're the type to dream of beaches and cocktails, hiking in the desert or mountains, indulging on delicious cuisine, or exploring ancient ruins, Mexico has something everyone! However, just as you may have, we asked ourselves if Mexico was worth visiting before booking our tickets.

Is Mexico Safe?
In the United States, Mexico receives its fair share of media mentions, whether it be in reference to geopolitical matters, tourist safety, spring break appeal, or exotic getaways and cruises. Therefore, it's no surprise that opinions on whether or not to visit Mexico vary. So, when we were graciously offered a house sitting opportunity in San Miguel de Allende, Guanajuato and subsequently told our family and friends about it, we received many pauses and questions of safety, and in all honesty, we understood why.
Naturally, we take travel warnings seriously, but also read them carefully and do our own research on the areas we wish to visit. For example, despite travel warnings, we still visited Egypt, Turkey, and Morocco, and by staying within large cities and minding our surroundings, we always felt safe and never ran into danger. So, in investigating tourist safety in Mexico, we found that of the 31 states, only five had strict 'Do Not Travel' warnings from the US State Department (Colima, Guerrero, Michoacán, Sinaloa, and Tamaulipa). After reading the 'Do Not Travel' warnings and parsing information from various sources, we concluded that our visit to Guanajuato and Queretaro State would be safe.
Our experience in both Santiago de Querétaro and San Miguel de Allende is that we've not only felt safe, but we've been welcomed by locals. And since we prefer to not only see the city as tourists, but also live like residents, we've explored well beyond the tourist areas. We've traveled via crowded public transportation, shopped in grocery stores and markets, ran errands (e.g. haircuts and pharmacy visits), and walked through an assortment of neighborhoods. We've fallen in love with the culture and the people we've met in Mexico, particularly the smiles and warm greetings we've received. On several occasions we've found ourselves asking, can you meet too many people who you wish were your 'adopted grandparents'?!
Like any place, there are areas in the city that we could easily mistake for an urban US city, but there are of course areas that are much less developed as well. However, this is what we love about visiting new places: the parts of a city that are different and new to us. In the two months we've been in Mexico it's very easy for us to say we've felt as safe and secure in Mexico as we have anywhere else we've visited (4 continents, 24 countries, 62 cities, and counting!). With that being said, use common sense if you're going to be out late at night, steer clear of tap water, and possibly bring a few tablets of Pepto-Bismol with you just in case!
Where to Visit?
For beaches
The beaches in Mexico are beautiful and draw tourists from all over the world. Cozumel and Cancun are two of the most popular cities to visit, and for good reason! These cities offer clear blue water beaches with plenty of water sports, relaxing all-inclusive resorts, and plenty of restaurants to indulge in local cuisine. Although, do keep in mind that you'll more than likely be in the presence of other tourists year-round. On the other hand, for those who are looking for something untouched, we suggest Isla Holbox, as it's so far escaped the commercialization of the tourist industry. The beaches are quiet, and the water is calm enough for a peaceful swim.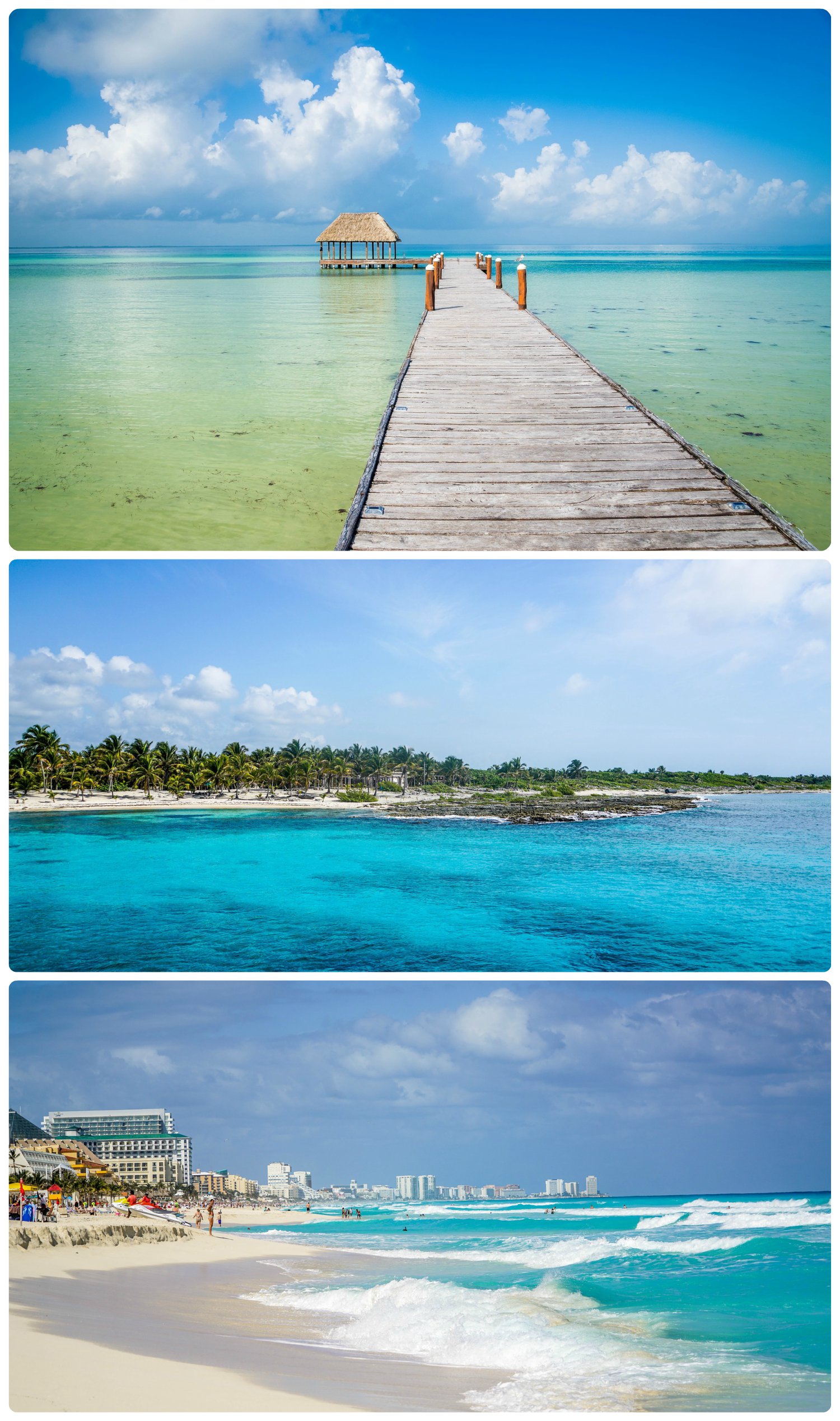 For Ruins and History
With over 33 World Heritage Sites, Mexico should also not be overlooked by history buffs! We recommend Tulum for its Mayan beach ruins, making for a picturesque destination. For architecture and history, Santiago de Querétaro is a must visit city, as its recognized for its well-preserved Spanish Colonial city center and its influence in the Mexican Independence. If you're in the area of Mexico City, we'd argue that your trip wouldn't be complete without a visit to Teotihuacan. The Aztec site is thought to date back to 100 BCE and is well-known for not only its pyramids, but also its well-preserved murals. Finally, the ruins of Chichen Itza cover over two square miles and are only a day trip from Cancun. It's considered to be one of the most important historical sites on the Yucatán peninsula and is a prime example of pre-Hispanic Mayan-Toltec civilization, particularly seen through the stone monuments of the city.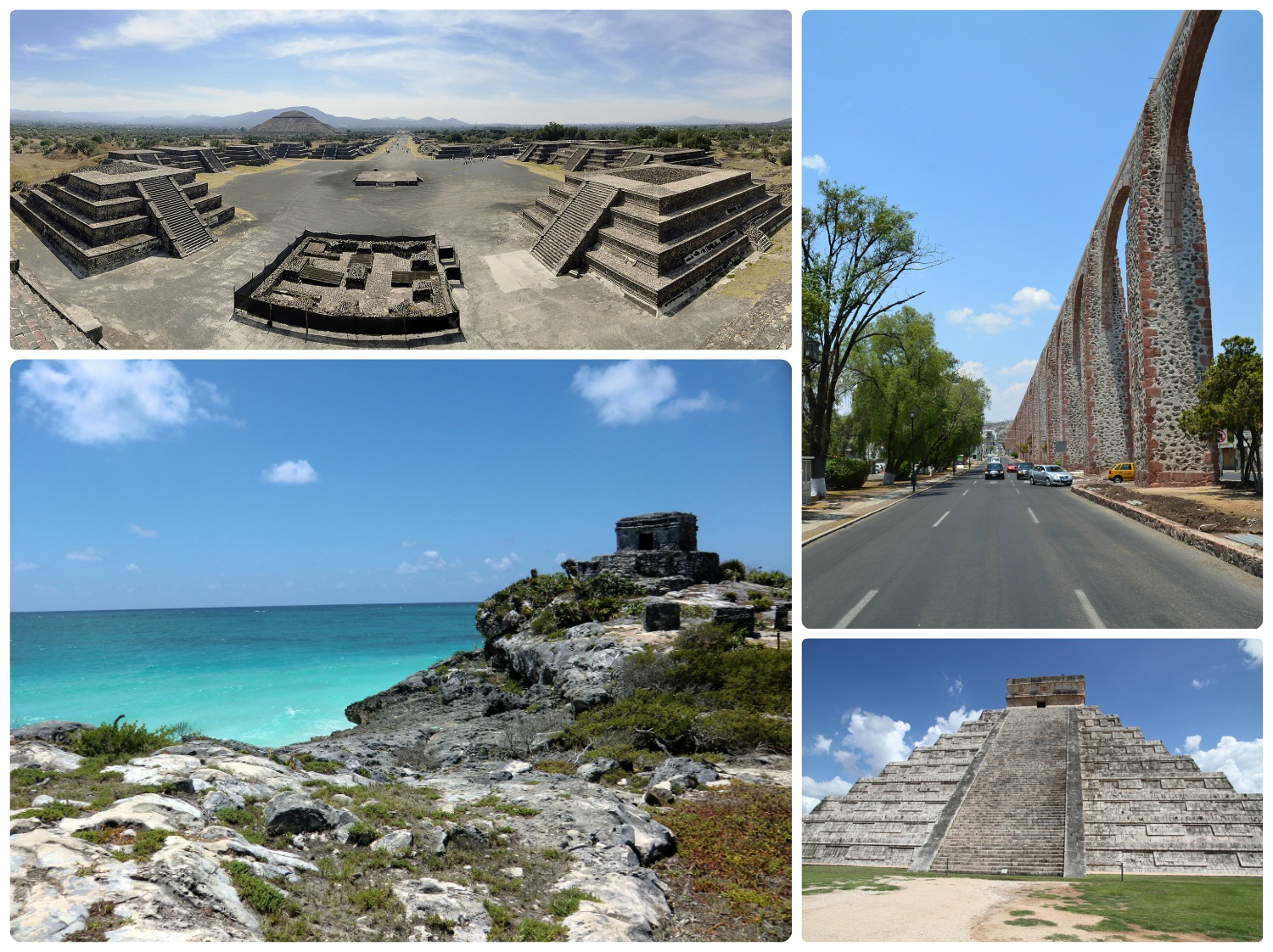 For Nature, Hiking, and Adventure
For nature lovers, Mexico is abundant with different landscapes to meet your adventurous side! Consider visiting Sumidero Canyon for hikes, boat trips, wild life spotting, and magnificent viewpoints at the top of 3,000 foot high canyon walls. For the whimsical, visit the Monarch Butterfly Biosphere Reserve, which has two locations, Sierra Chincua in Angangueo and El Rosario in Ocampo, which are open to the public November through March. For beautiful vistas, don't miss Basaseachic Falls, and for one of the most beautiful cenotes, be sure to visit Ik Kil!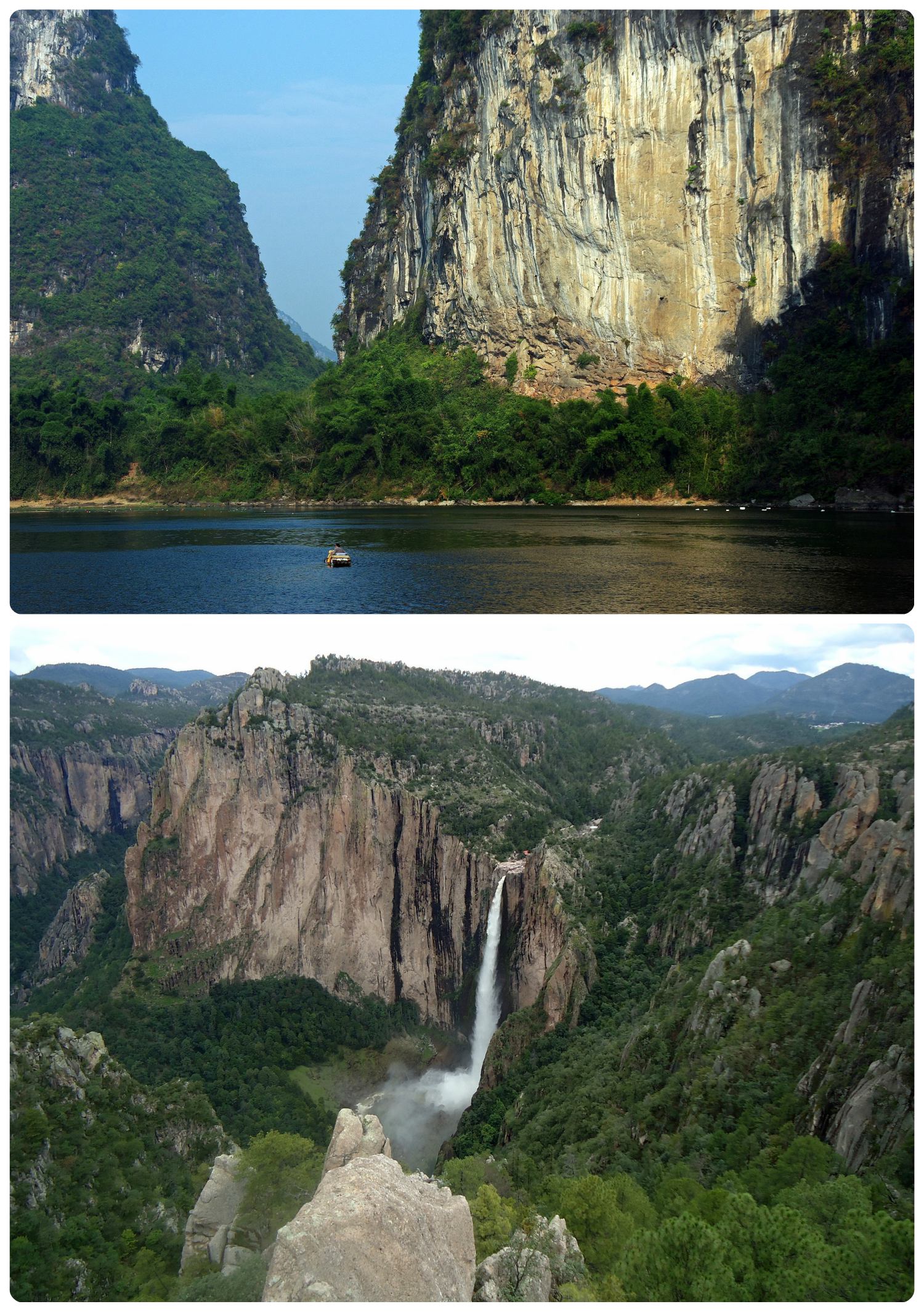 For Culture and Cuisine
Culture and tradition run strong in Mexico, just remember that it's a large country and traditions will of course vary by region. The best way to experience culture in any place is to interact with locals and live as they do. We always look forward to eating local cuisine, staying in homes (Airbnb, house sitting, etc.), taking public transportation, and interacting with people we meet. When in Mexico, don't miss out on street food or markets and be sure to indulge on traditional foods such as mole, pozole, menudo, nopales, cajeta, pan dulce, buñuelos, etc. (trust us, the list is endless!).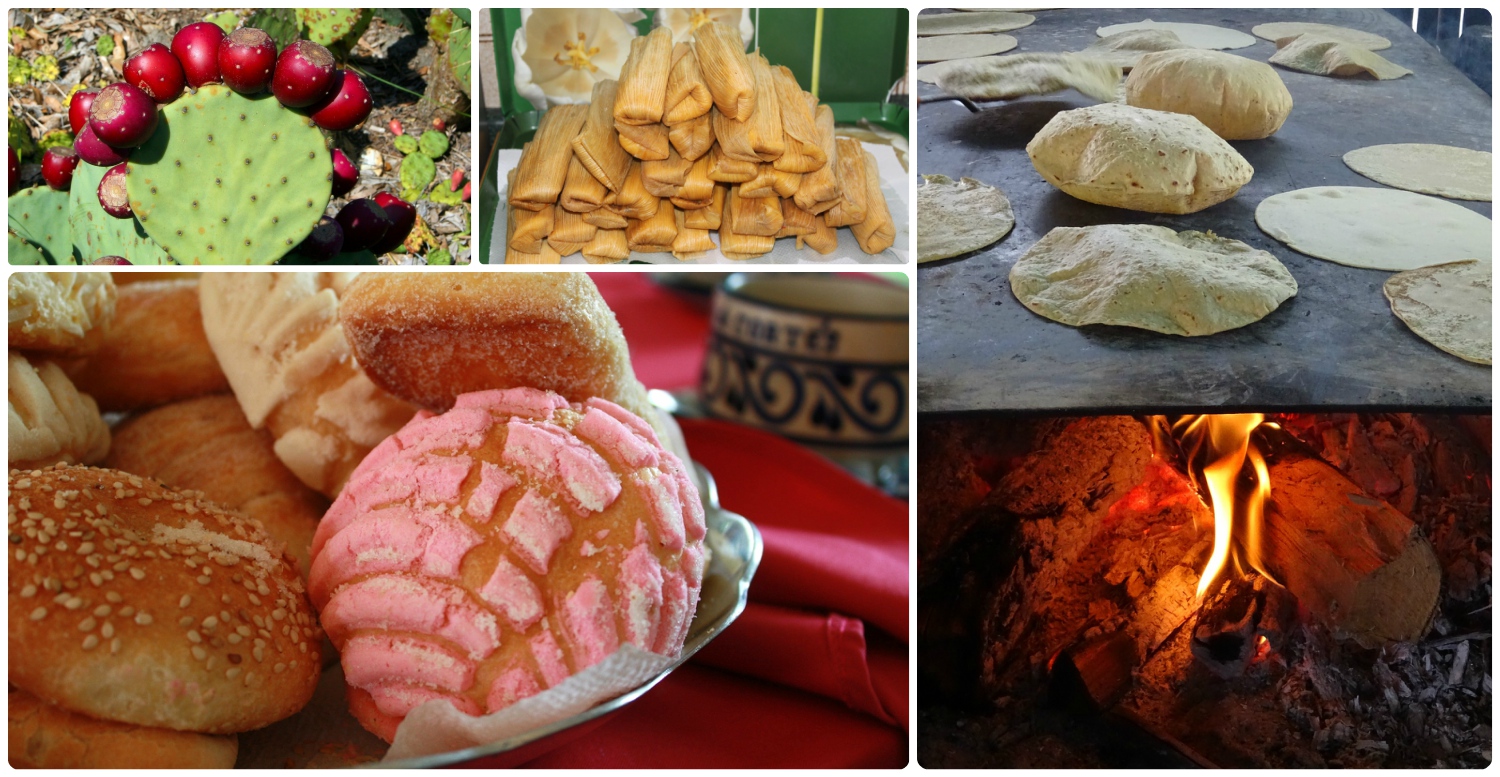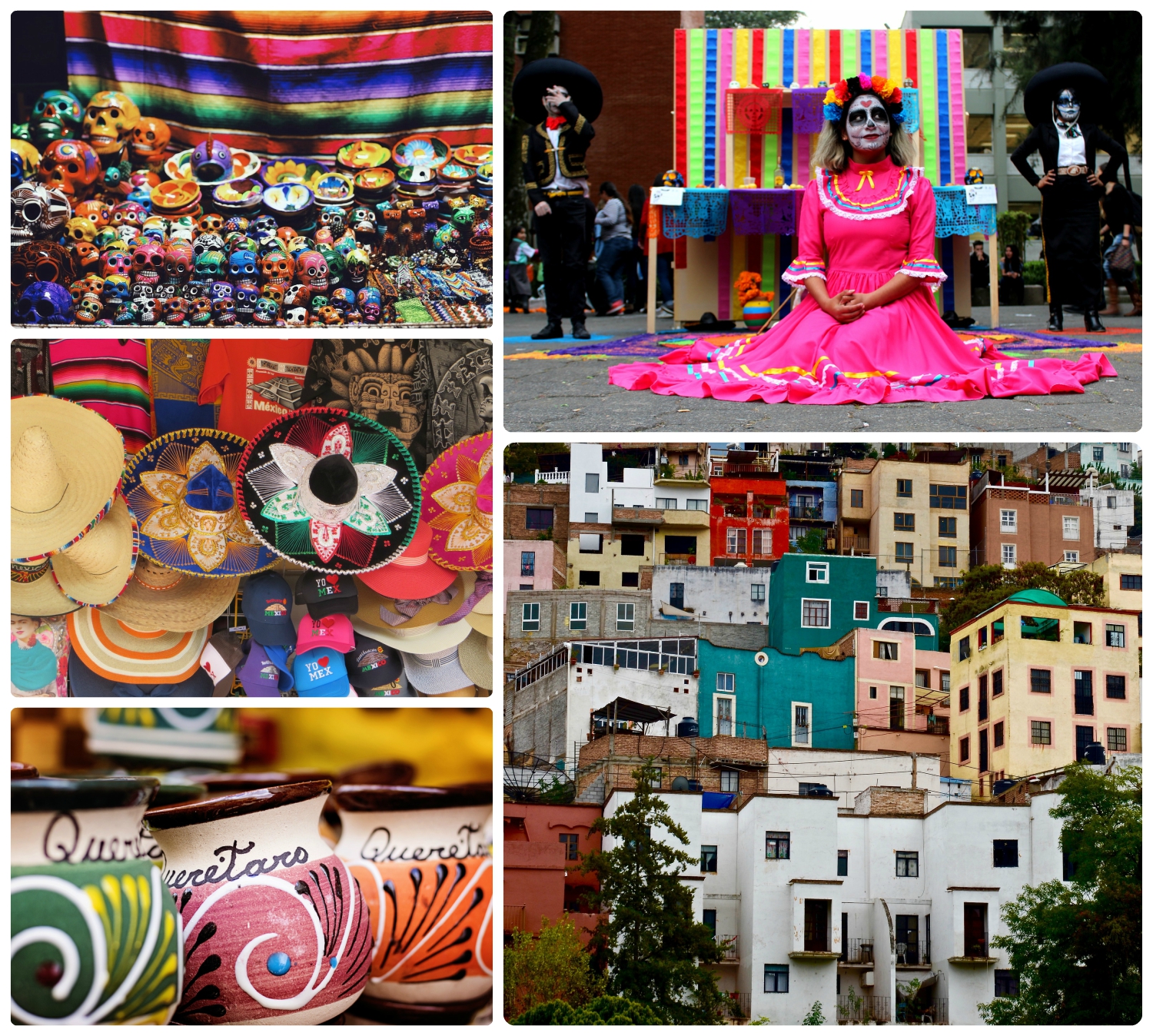 Screw The Average's Take on Mexico
We may be biased, since Sergio has family roots in Mexico, and we both visited parts of Mexico during our adolescence, but we sincerely enjoyed and felt completely safe while in Mexico. As a matter of fact, when considering our traveling destinations, Mexico was always a place we put off, since we felt we'd already visited. However, after traveling long-term and visiting dozens of countries on four continents (Where Are We Now?), we can honestly say that the culture in Mexico is incredibly welcoming and kind. So much so, that now we're actively looking for house sits in Mexico City! We'd venture to guess that, just like us, you'll love the street food, the vendors and performers in busy intersections, and the mix of Spanish, Aztec and Mayan history!
***
About Screw The Average

Our blog is meant to document our journey of continual long-term travel, becoming digital nomads, and pursuing financially independent/retired early (FIRE). It's full of ideas, tips and solutions. Join us on our journey, as over time we'll share our challenges, our stories, our goals, and our mistakes.