First impressions: The tourist landmarks of the Imperial City of Hue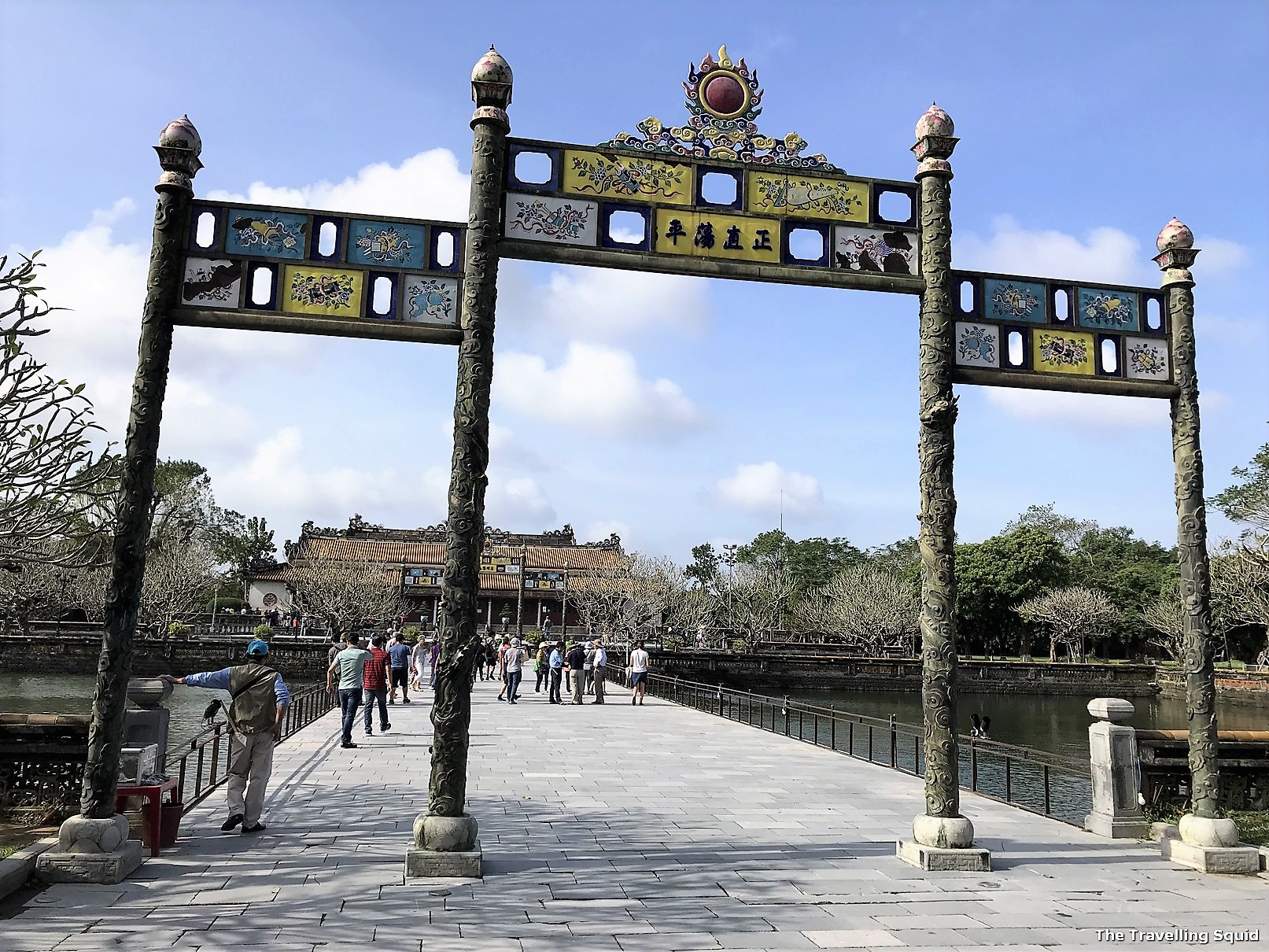 If you have come to this page looking for a list of the tourist landmarks of the Imperial City of Hue, I think you might be disappointed. I for one, have neither the time nor energy to document where I visited in the Imperial City. I just thought that the Citadel was charming and elegant in a way, especially when devoid of large tour groups. It took us awhile before we could appreciate the place. That only happened when we managed to avoid buggies of middle-aged Korean and Chinese tourists.
The Palaces and Temples
I don't know the specific names –  there's a palace map which is quite comprehensive. We just decided to head in the general broad direction. Here are some pictures which caught my eye.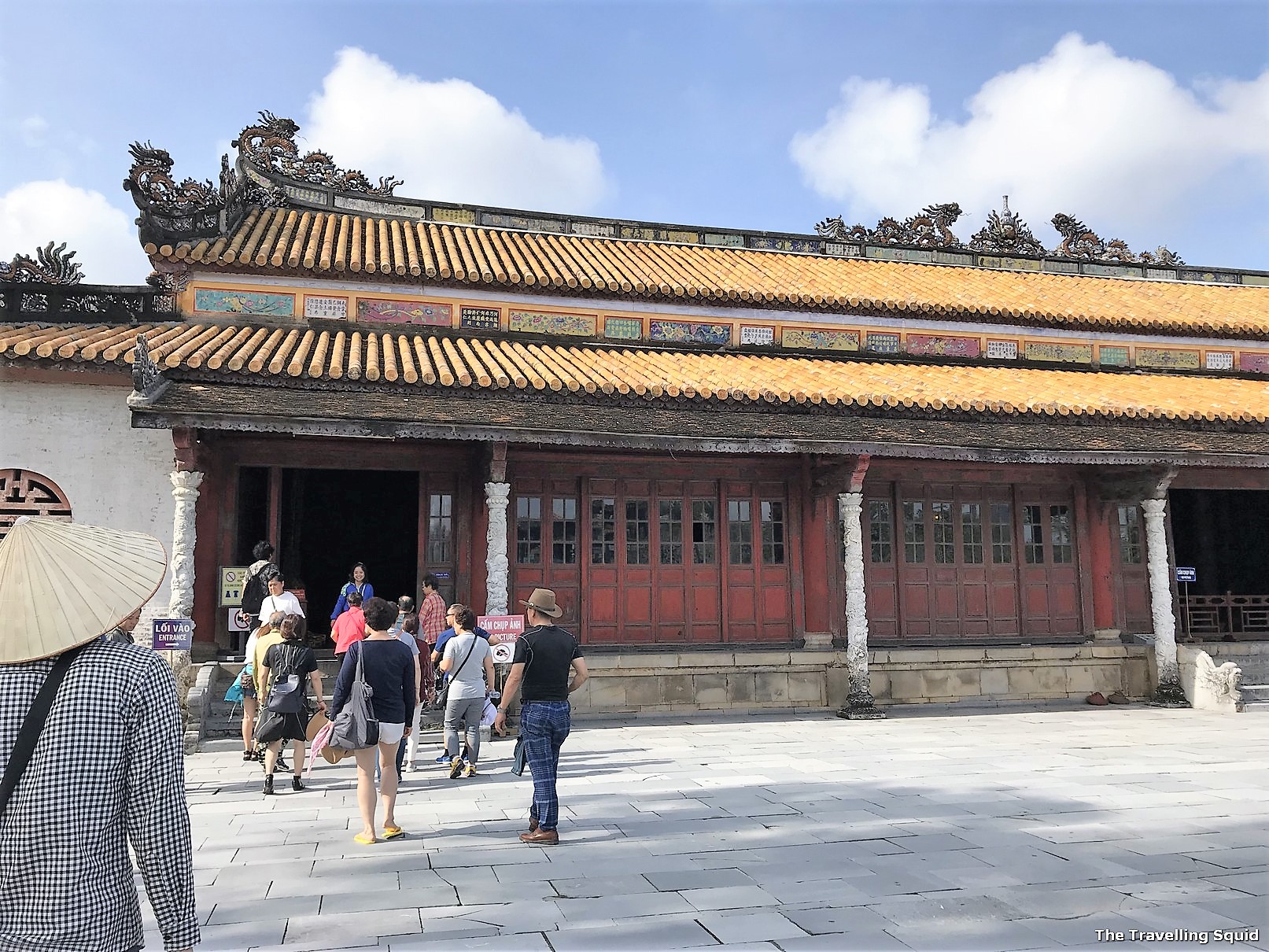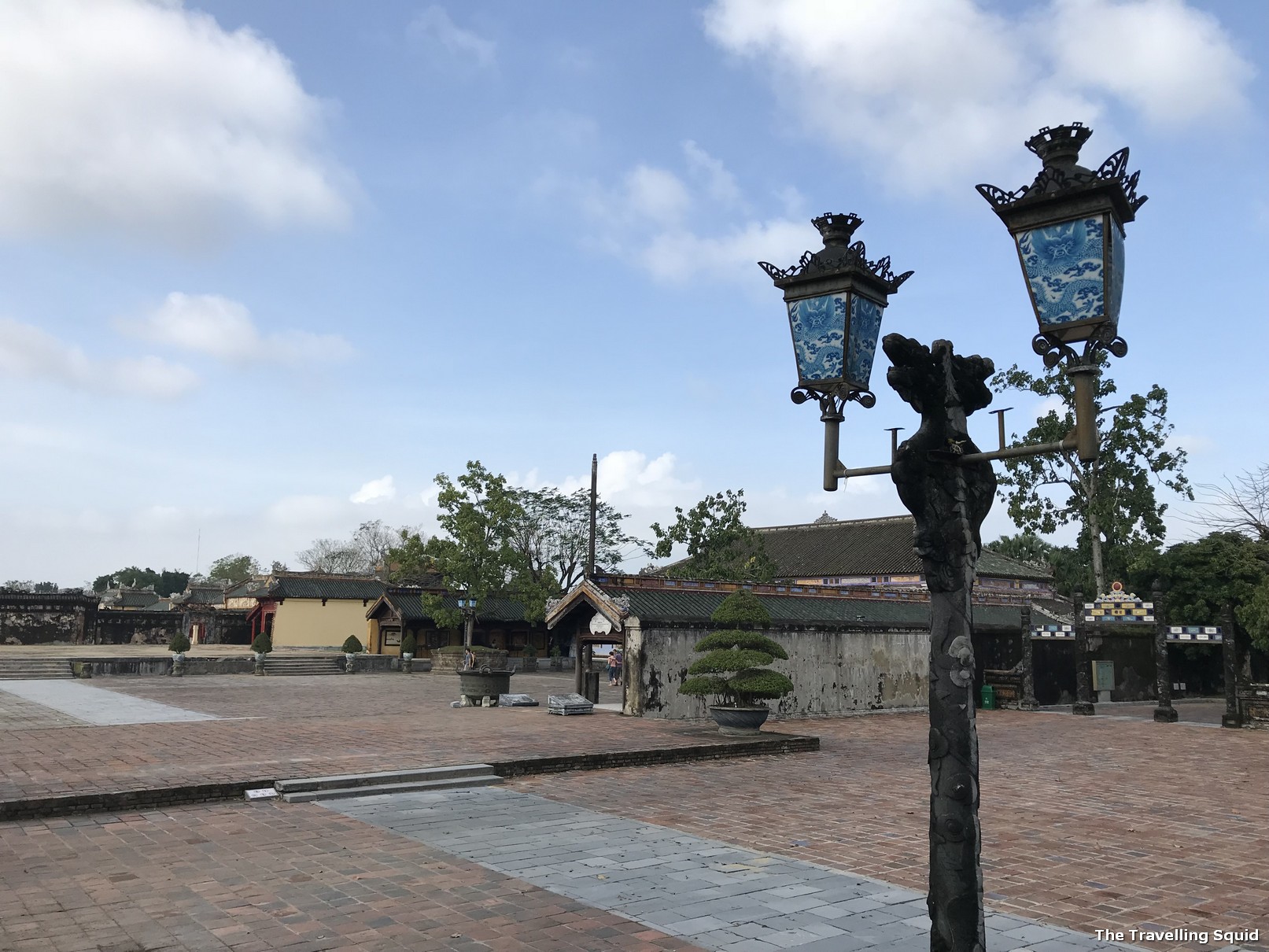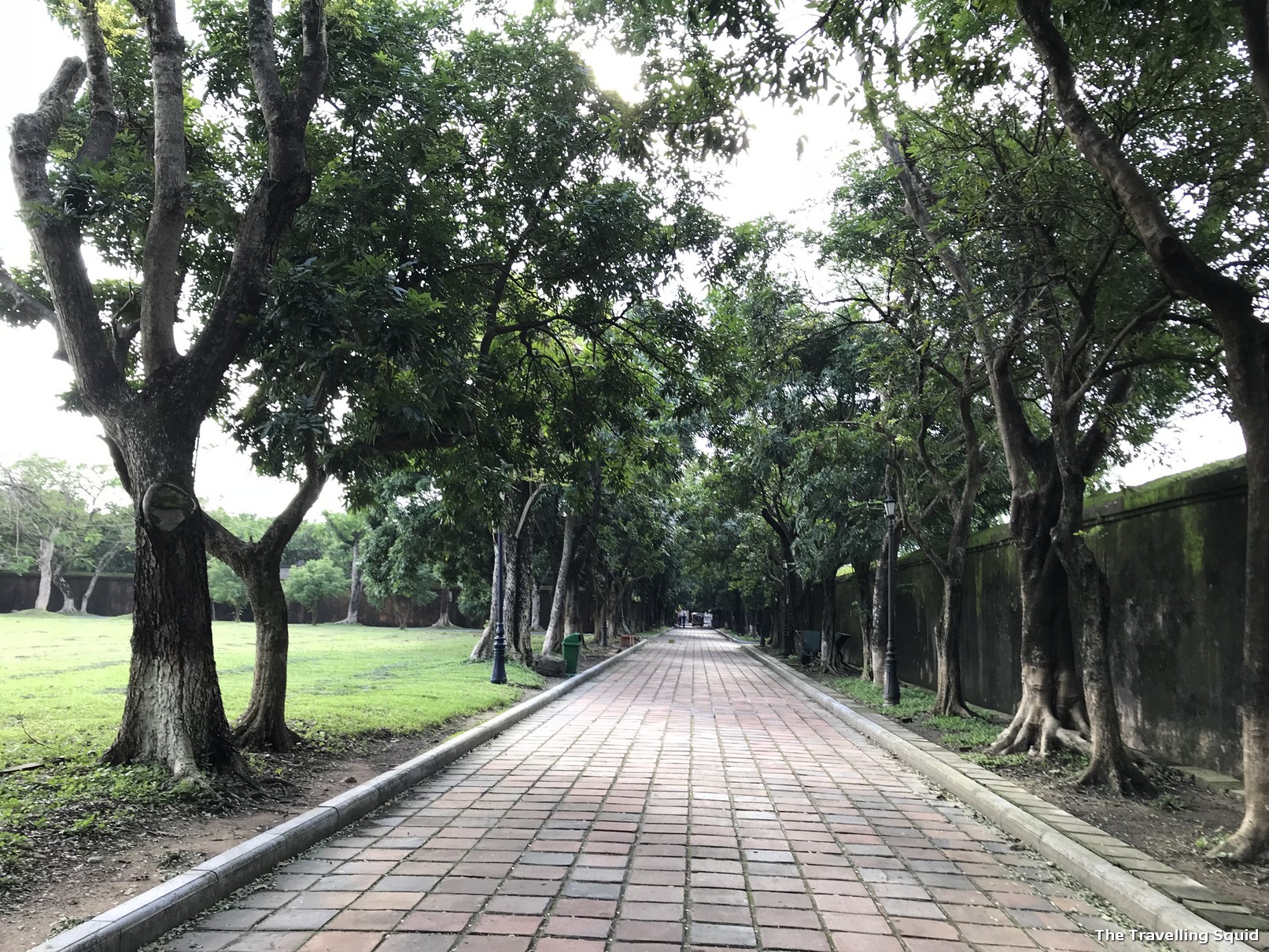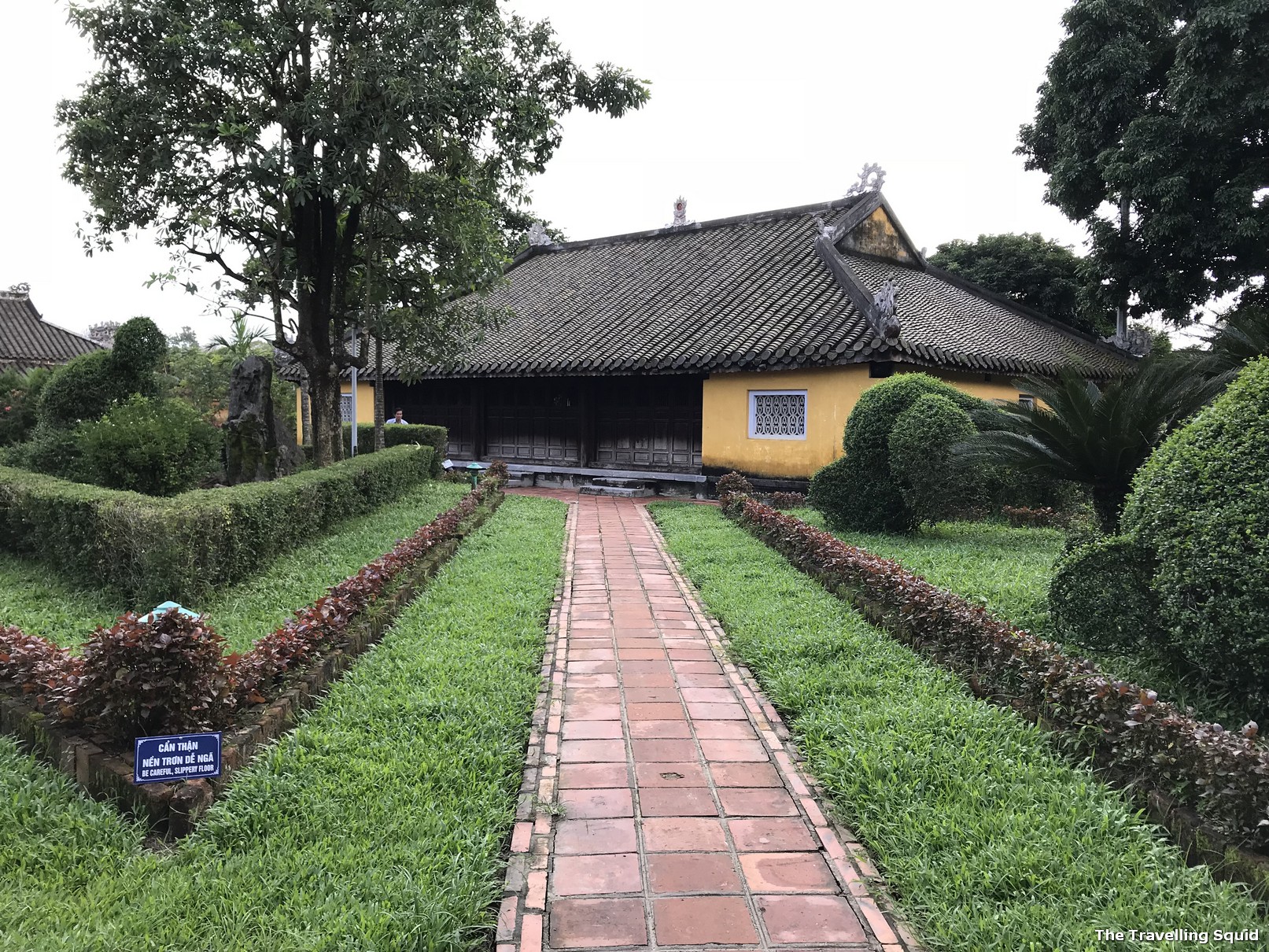 The Doorways
I do admit – I have a penchant for doorways. The more rustic with peeling paint, the better.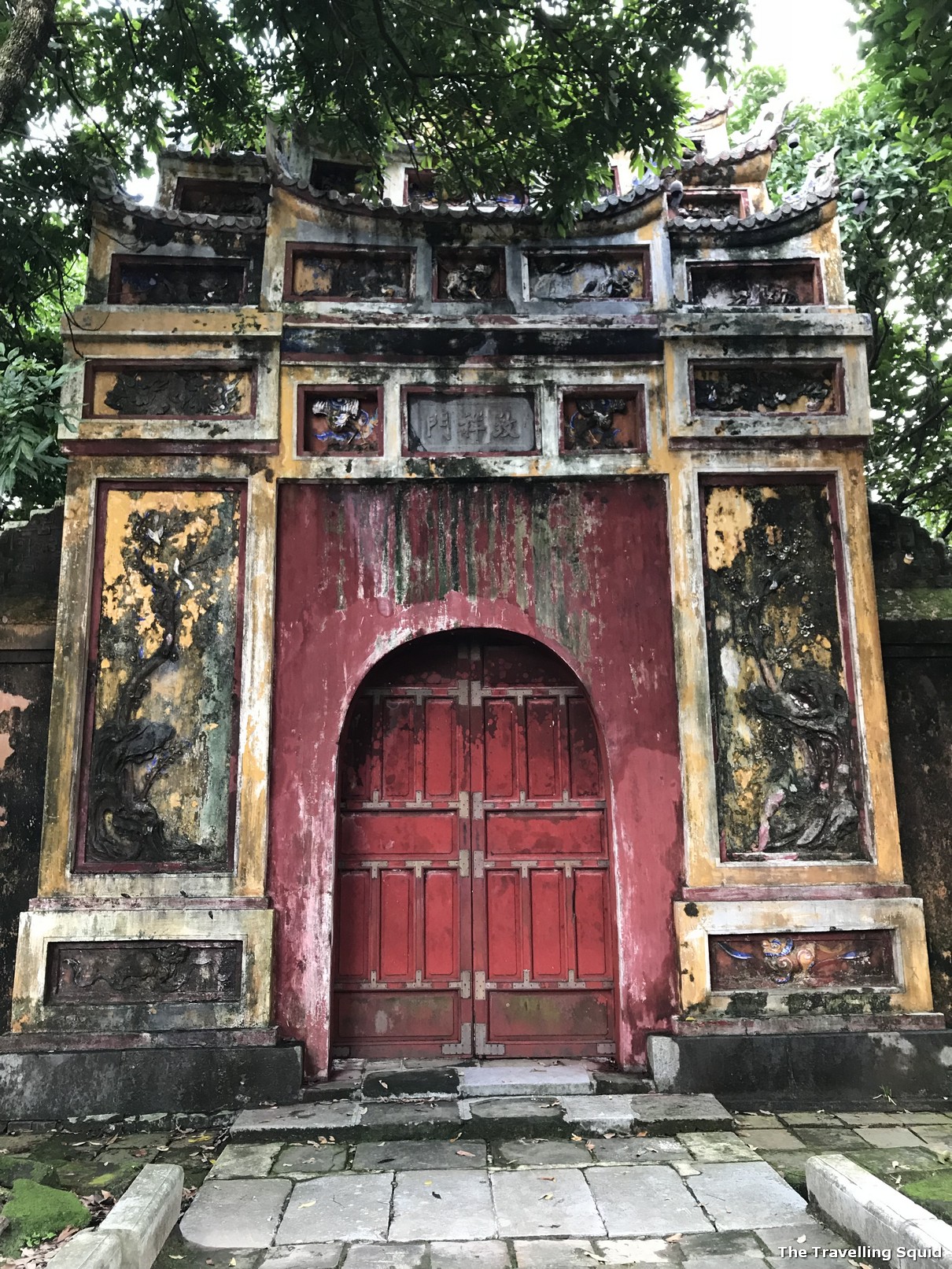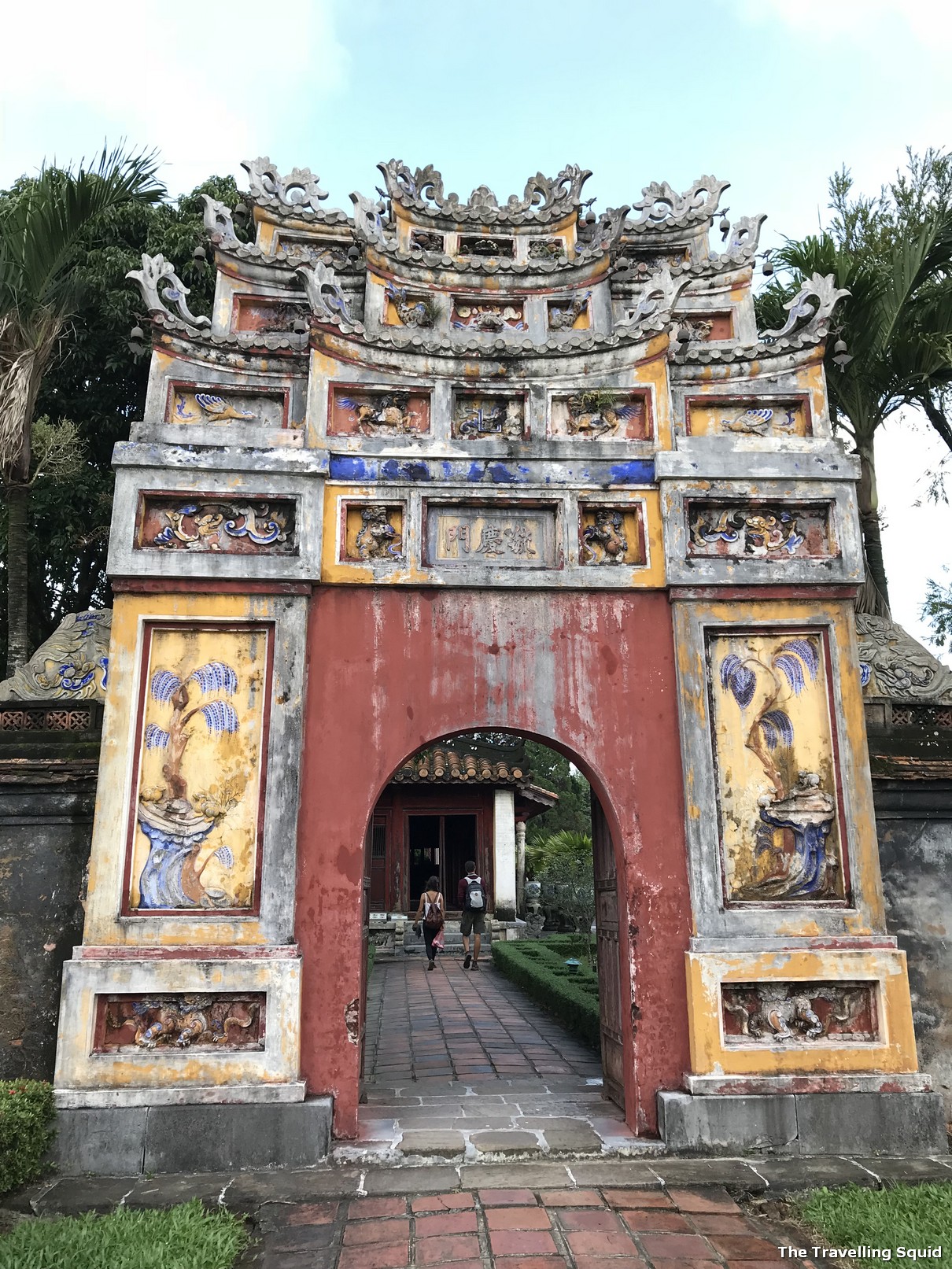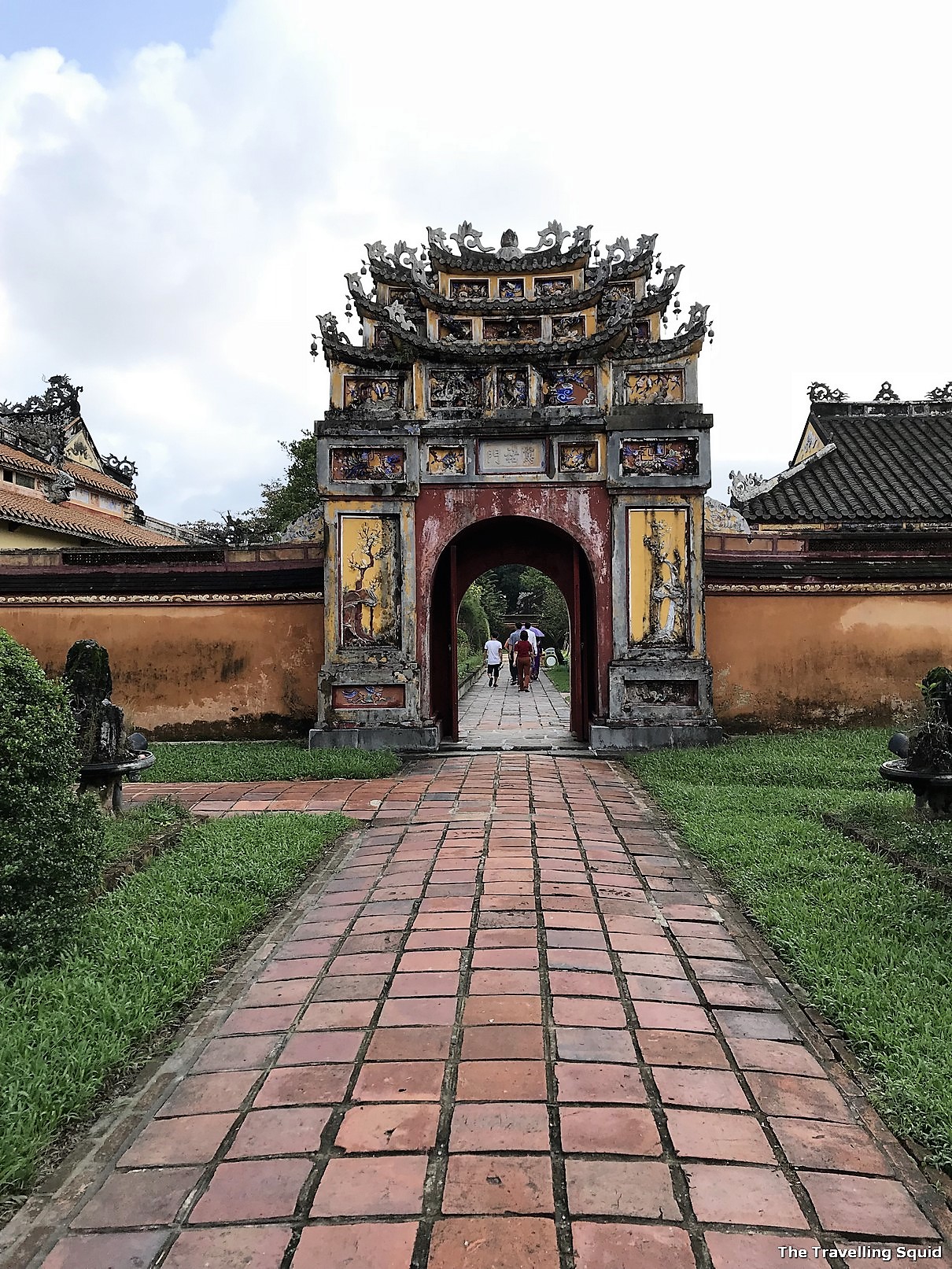 Giving offerings at the temples
I've seen several tourists giving offerings at the temples too.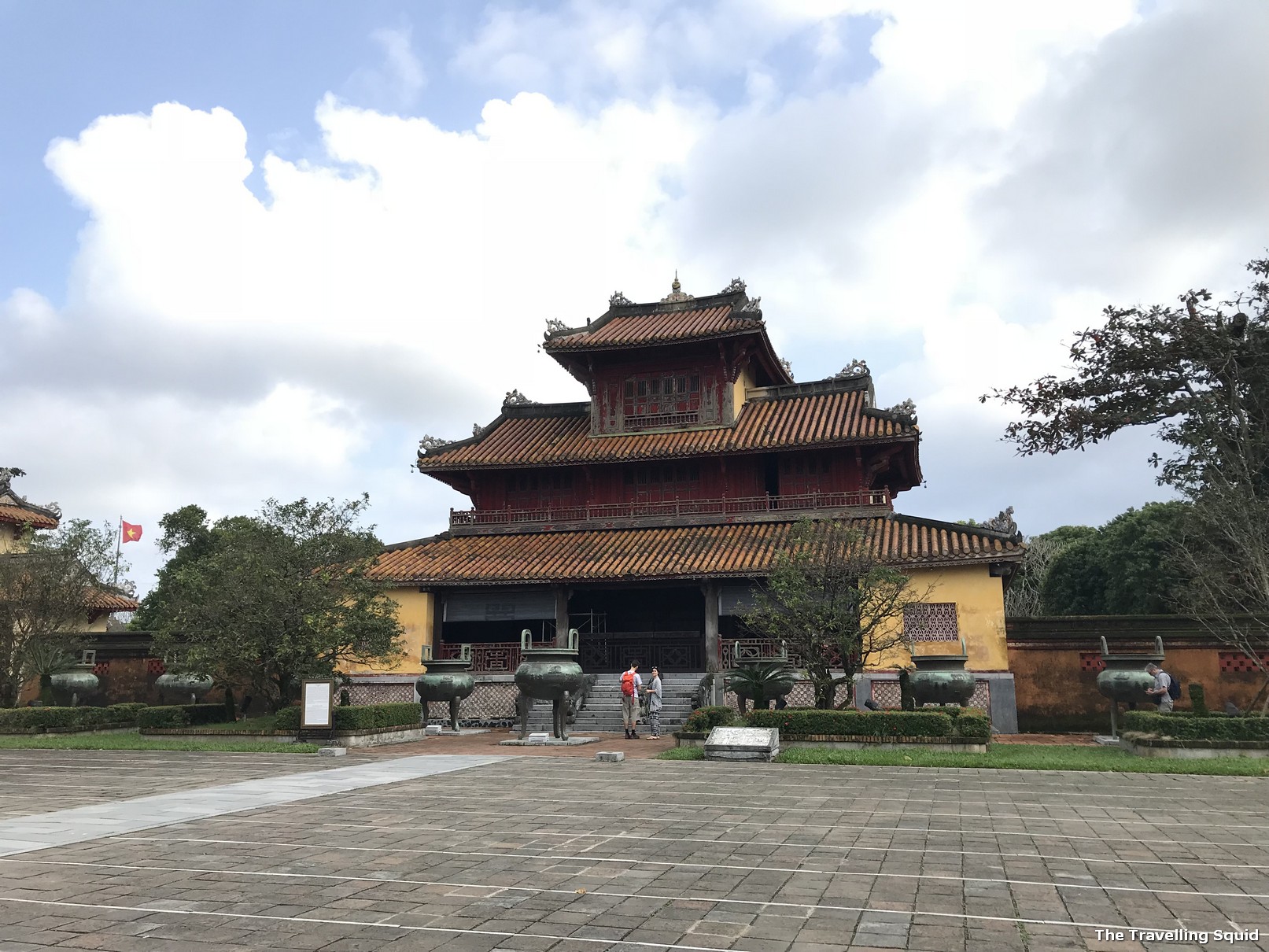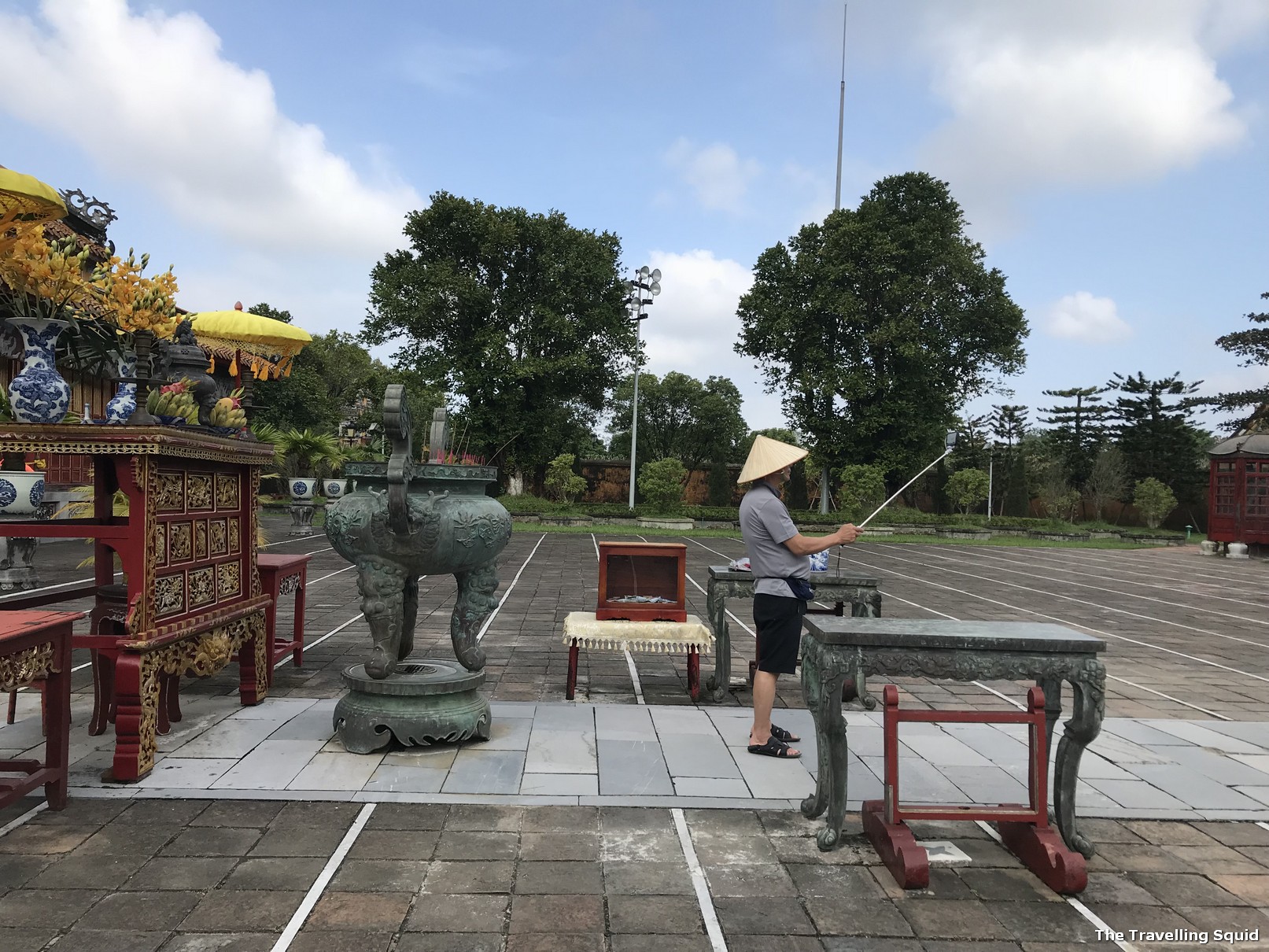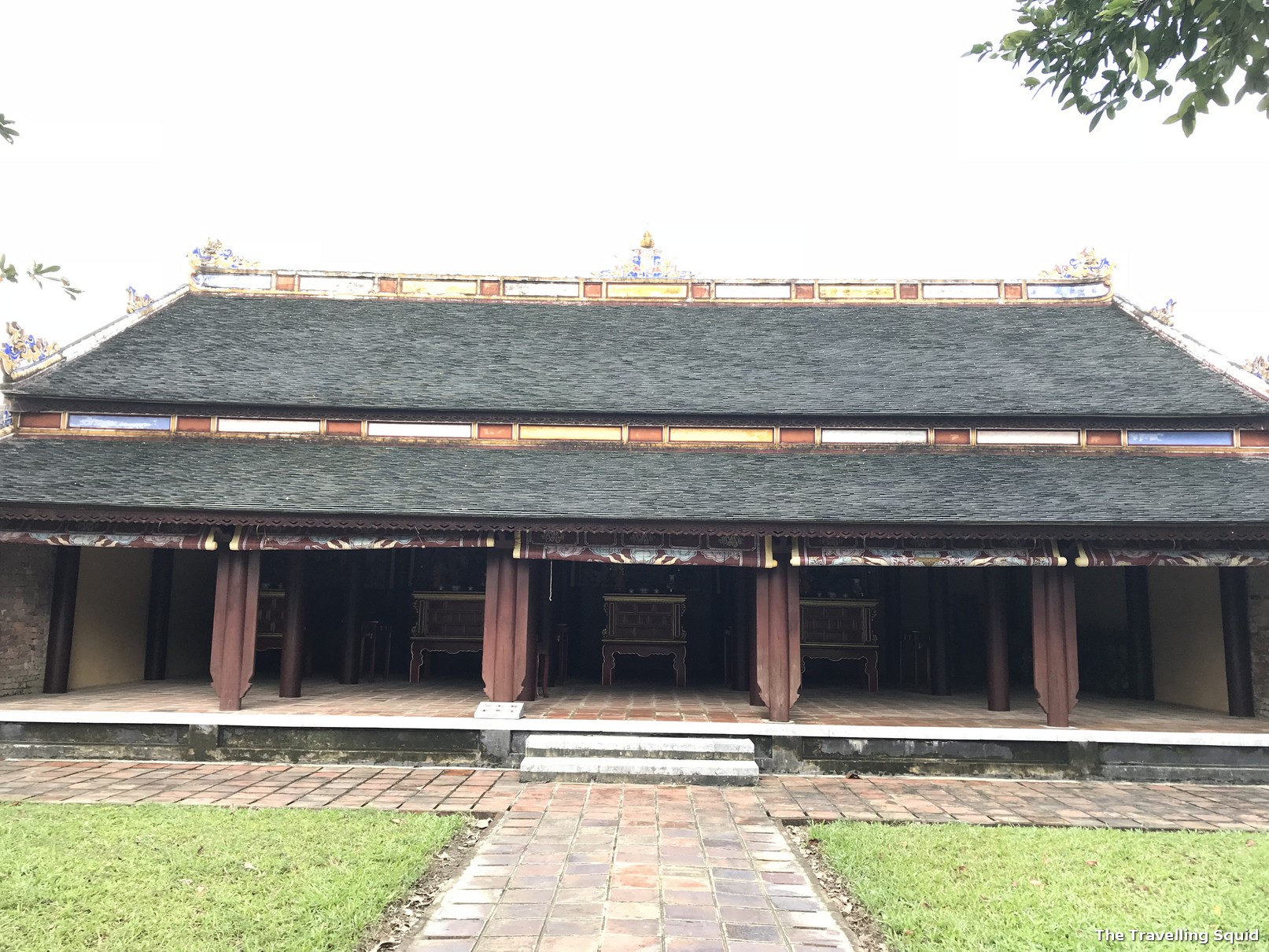 The Travelling Squid's Take
If you're left feel disappointed by the pictures. Don't be. There are actually many other picturesque sights. They have been saved in  an upcoming post. This post just serves to highlight several of the uninteresting tourist landmarks of the Imperial City of Hue. Which you may wish to avoid, but it's all part of the experience I guess. Your priority should be to escape from the invasion of a 40-pax tour group. Always be a step ahead, and be ready to evacuate just before they block the exits.
Stay tune for more.