Review: Visit Waterfront Restaurant and Bar in Danang for good Vietnamese beer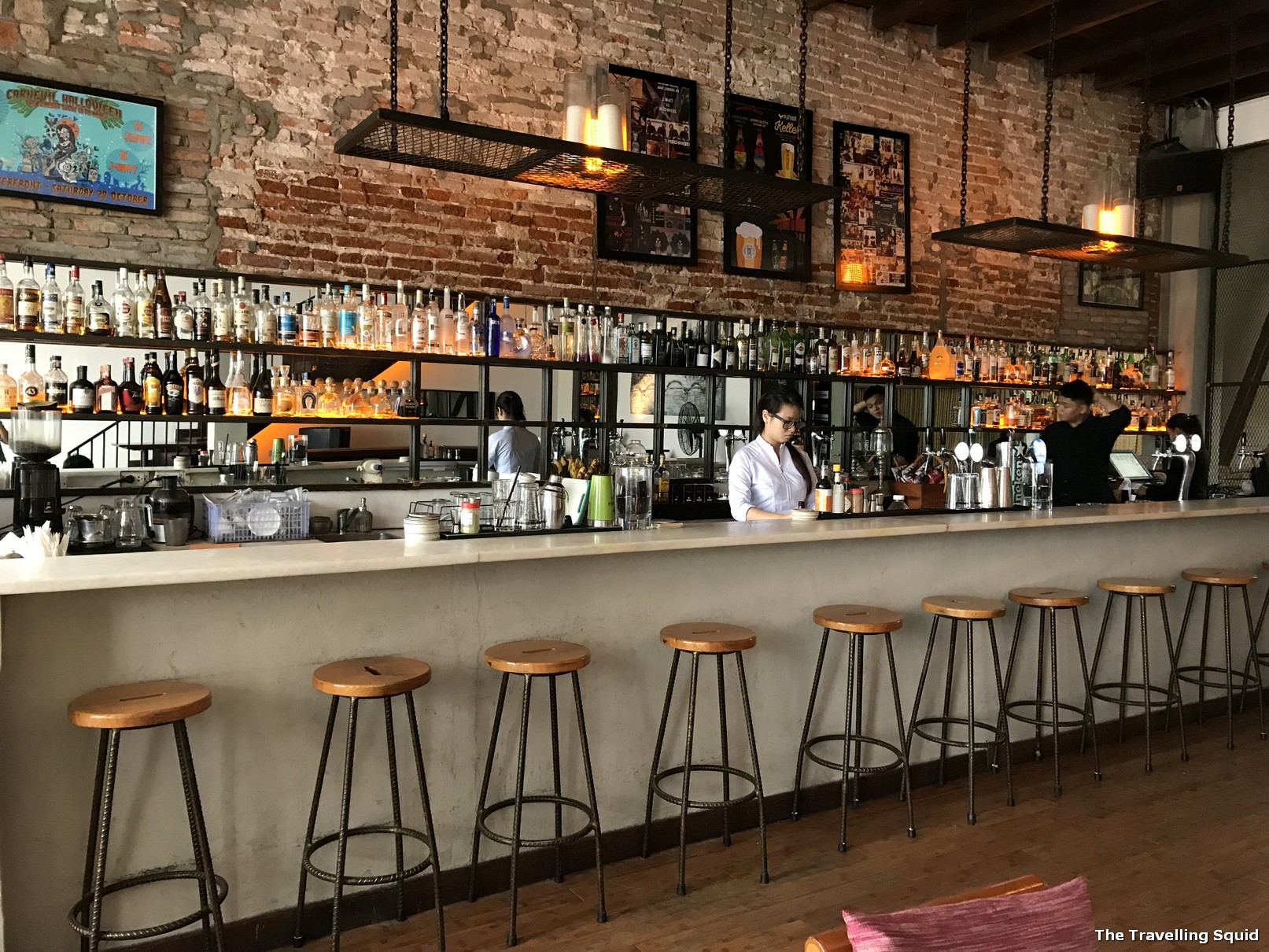 If you're looking for a bar in downtown Danang, I'd recommend that you visit Waterfront Restaurant and Bar in Danang for good Vietnamese beer. Apart from local beer, the bar has a good selection of international beers such as Tiger and Heineken. There's also craft beers on sale. During our last trip in Dec 2017,  we had some time to kill before our flight back to Singapore. It was raining that afternoon, and the Waterfront Restaurant and Bar in Danang was the perfect place to end our trip.
The Ambience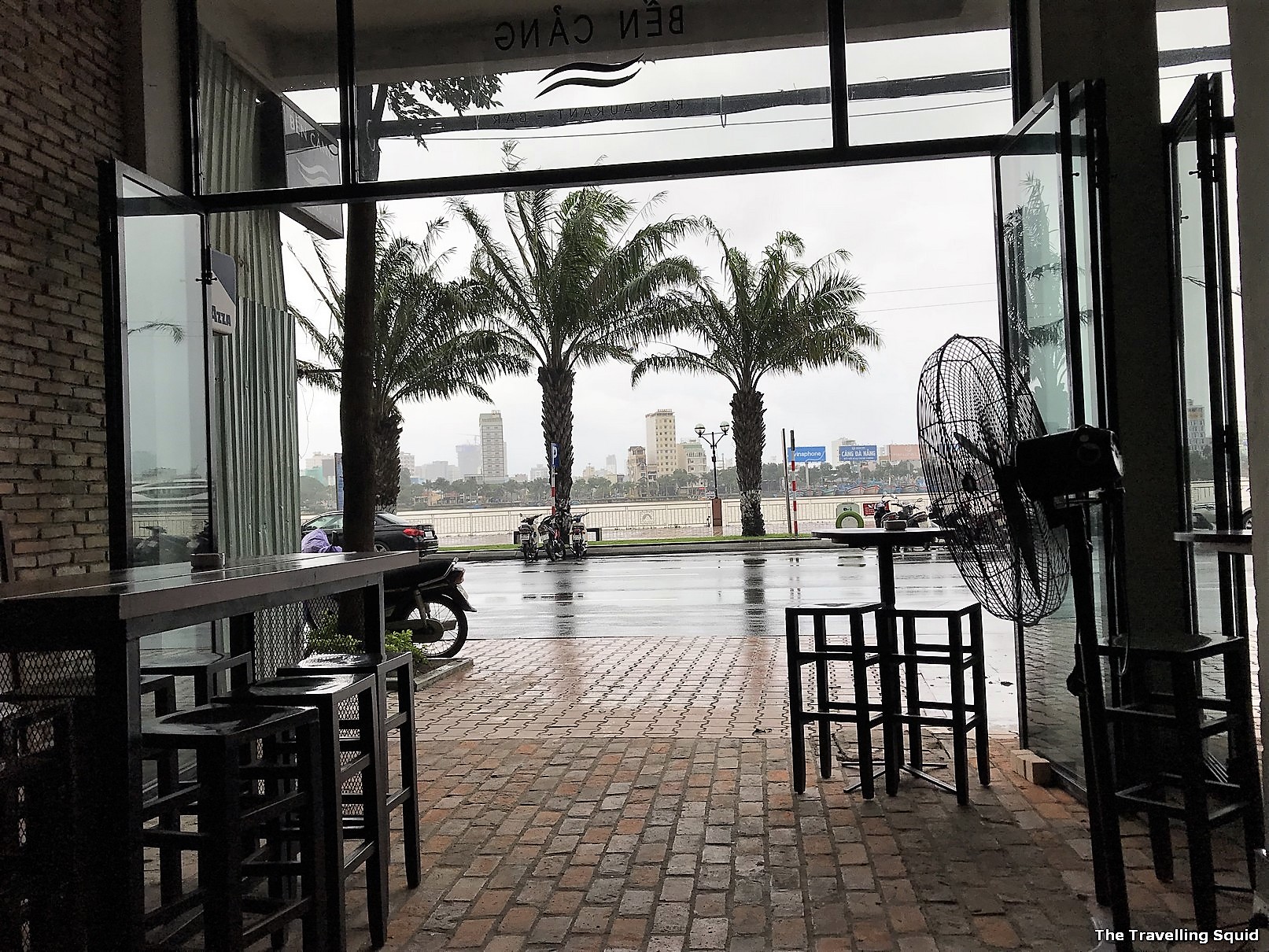 Well, it was a rainy afternoon, so that did affect the ambience a little, as you can see from the view outside. But inside the bar there was a television on a sports channel, and there were comfortable armchairs inside as well. The vibe was modern, and I believe on a non-rainy evening, would be very popular with travellers from all over.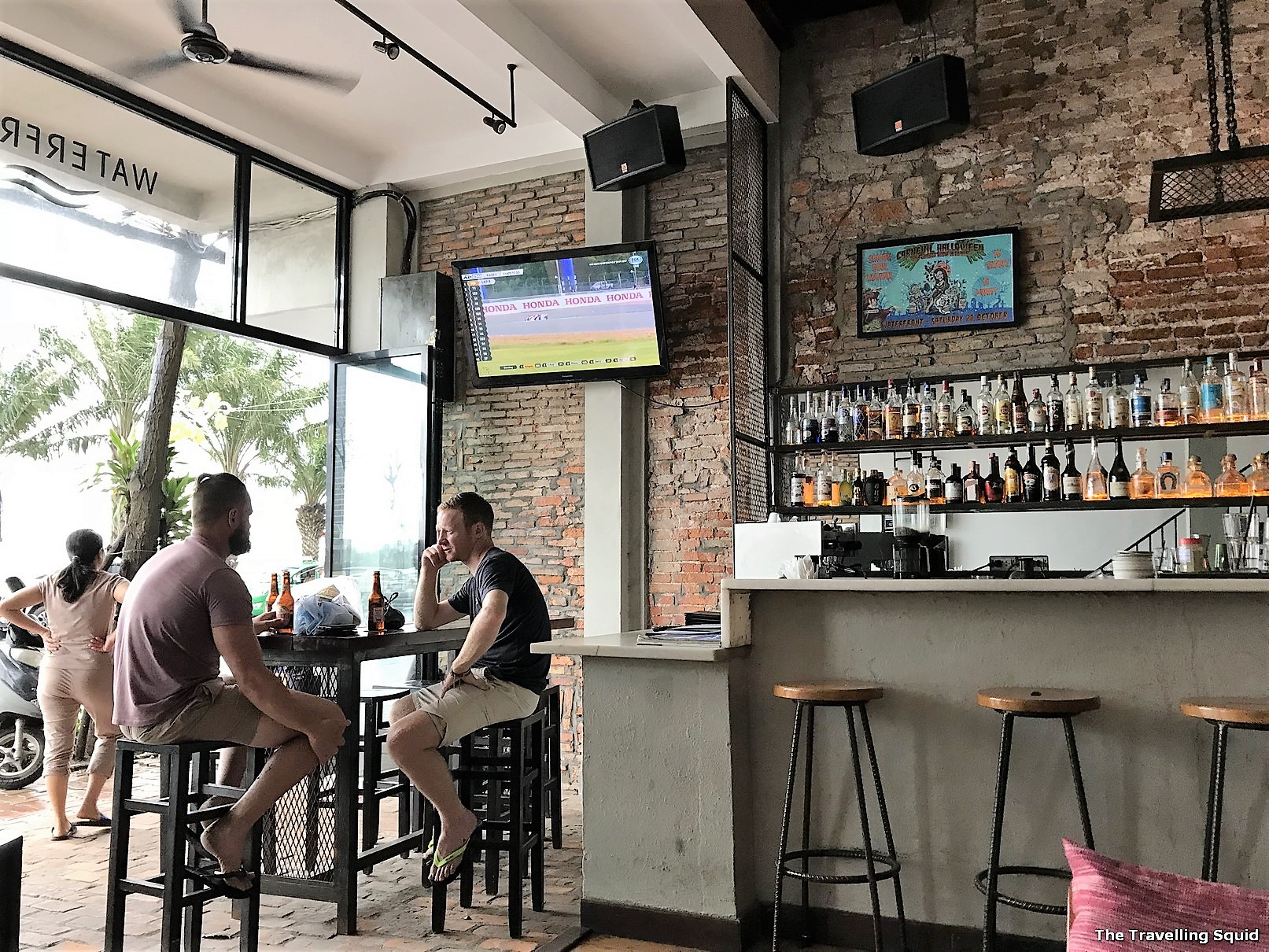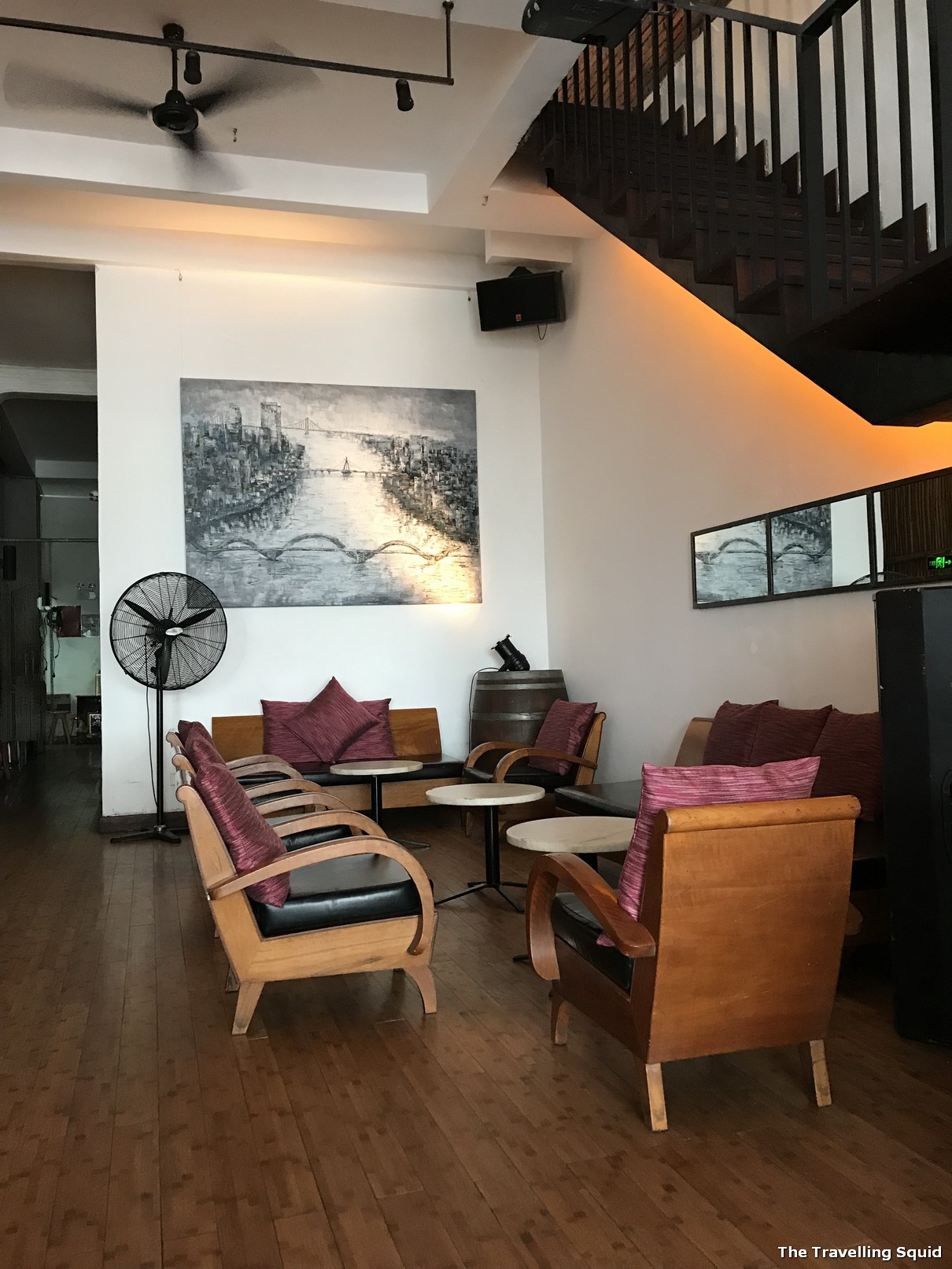 The Menu
The drinks menu was pretty extensive.  They had all types of beers, ciders, wines and spirits.  If you wanted a cocktail, they could help you whip one up too. A dram of single malt – Lagavulin 16 yrs was 210,000 dong (SGD12.15/ USD9.20), which was pretty affordable compared to the prices in Singapore.
The Beers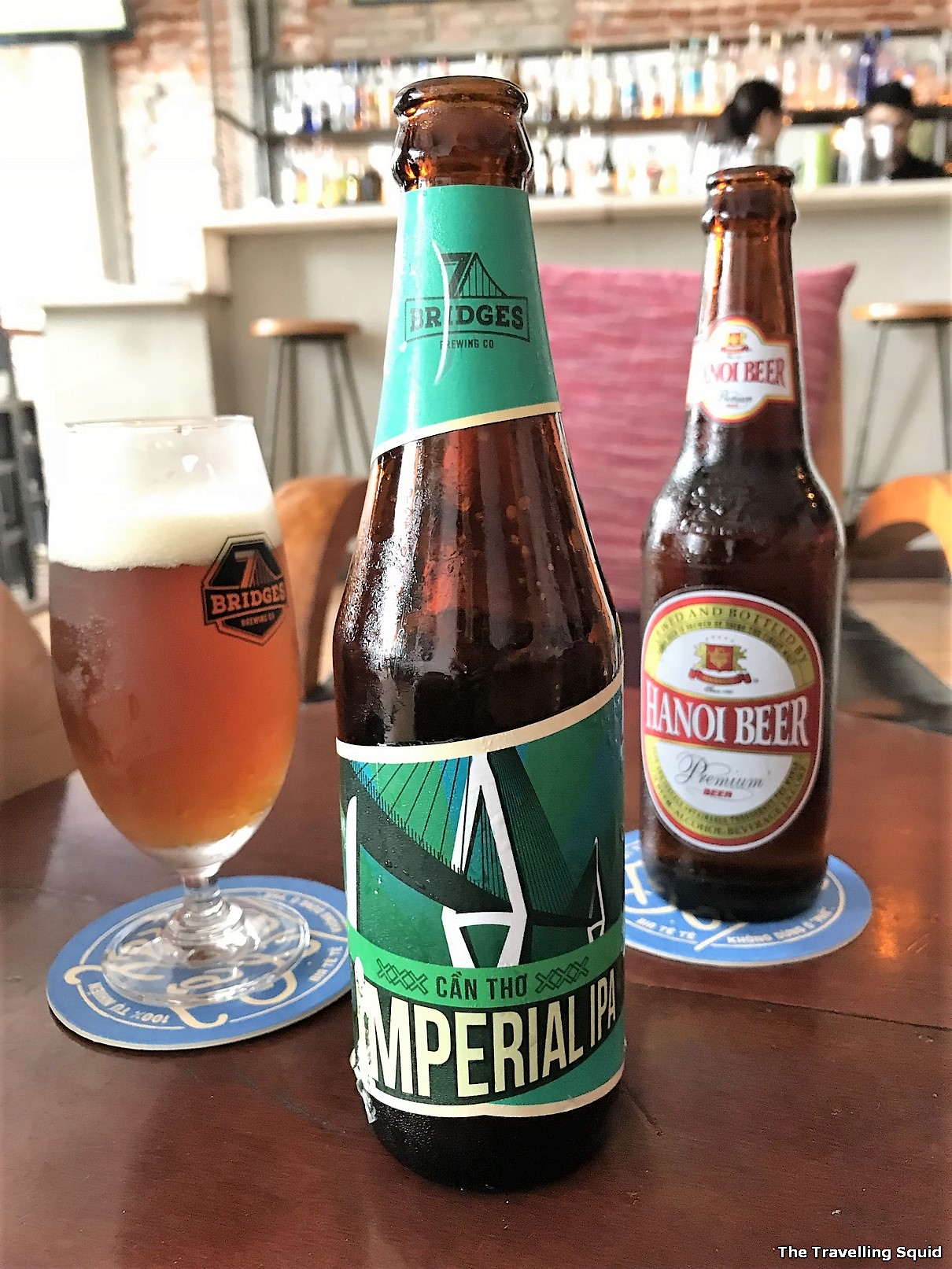 We ordered a Hanoi Beer 40,000 dong (SGD2.30 / USD1.75) , which tasted pretty decent for what it is. Perhaps Hanoi Beer in Vietnam just tasted better. We also ordered a craft beer from Vietnam – the 7 Bridges' Imperial IPA. That was 95,000 dong (SGD5.21 / USD4)  which is very affordable as we can never get such prices at bars in Singapore. I recalled the 7 Bridges' Imperial IPA to be very good. It was dark but smooth at the same time. Do give it a try when you're there.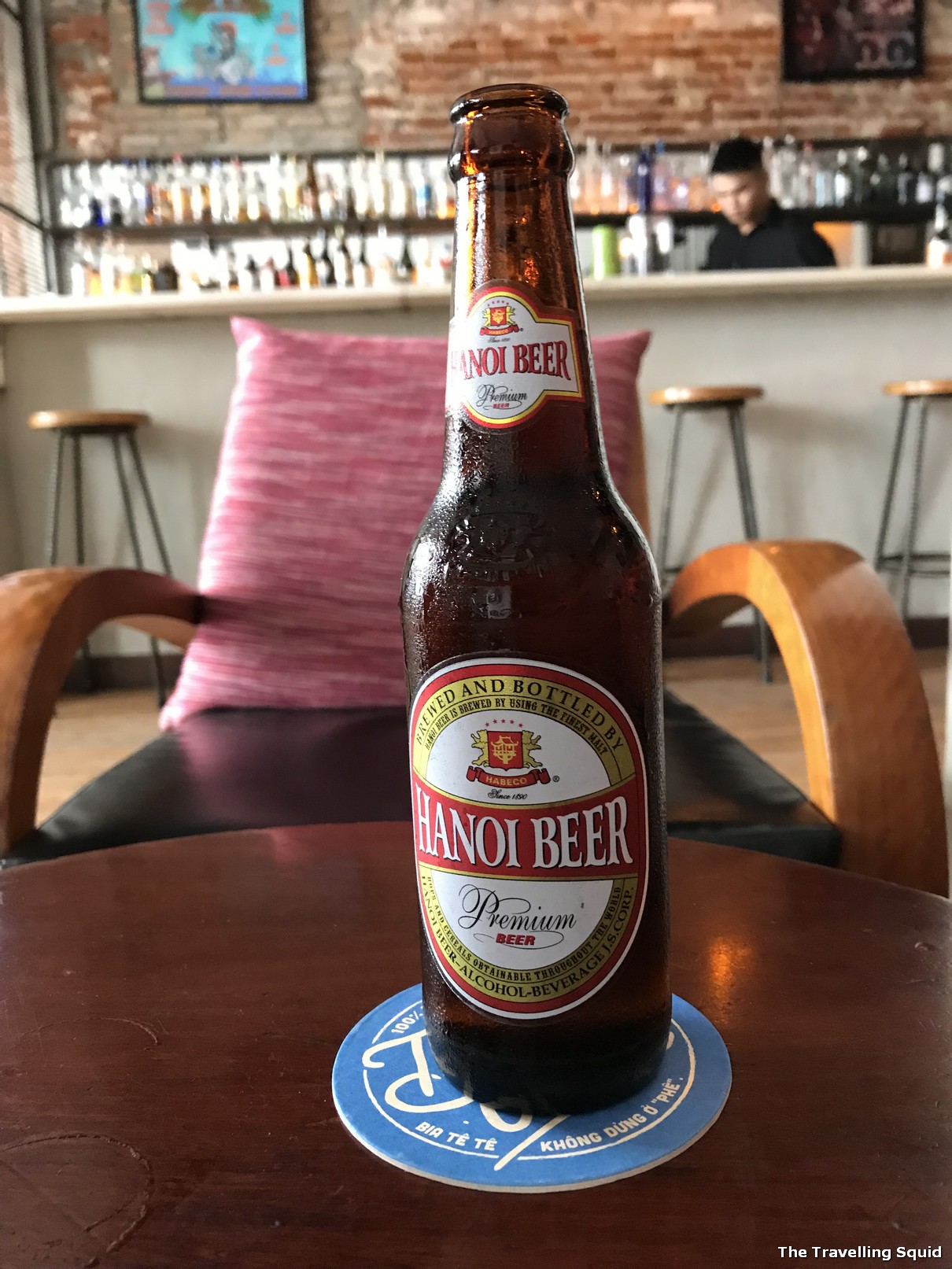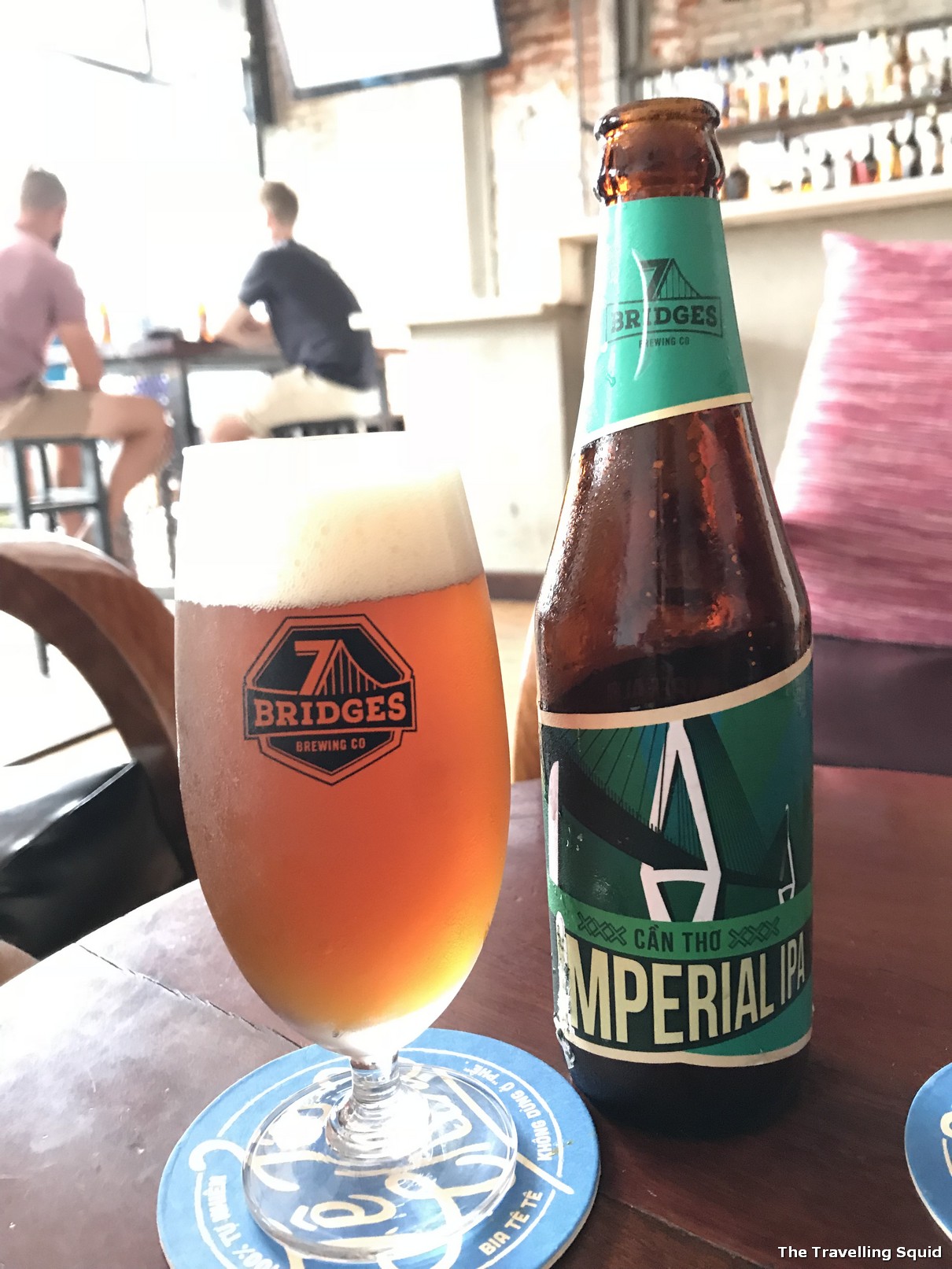 The Travelling Squid's Take
The food menu of Waterfront Restaurant and Bar is pretty extensive. There's a good mix of Vietnamese, Asia and international cuisine such as steaks and fish fillets. I think the food could be good, and I wished we had lunch here instead of a strange Vietnamese restaurant we had eaten at previously. In terms of ambience, I thought the Waterfront Restaurant & Bar was the perfect place to hang out, especially if you were looking to catch a game, or simply hang out with friends. The toilet was clean and worked fine too. Have fun!
***
Visit Waterfront Restaurant and Bar in Danang for good Vietnamese beer
Address: 150 Bach Dang St, Danang
Telephone No: +84 905 411 734
Opening hours: 9.30am – 11pm daily
Website: http://waterfrontdanang.com