Review of sea bream ramen at Menya Maishi in Ginza Tokyo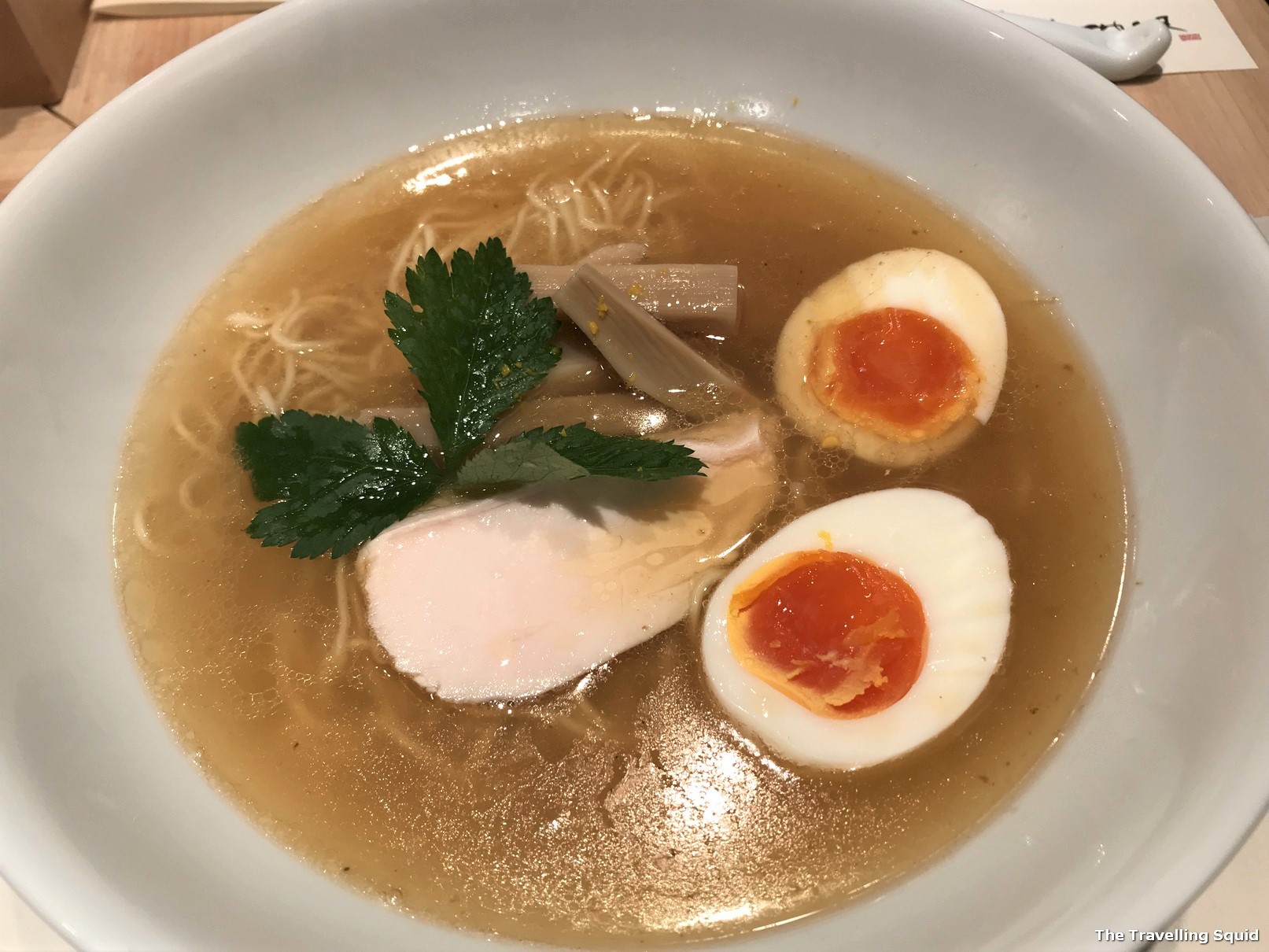 Menya Maishi is probably the best ramen I had in Tokyo. To be honest, I didn't have that many bowls. But the broth from this ramen was flavourful and balanced. If a restaurant's legitimacy is defined by the line outside, Menya Maishi is the real deal. We waited about 40 minutes to get in to the 8-seater restaurant. Here's a review of sea bream ramen at Menya Maishi in Ginza Tokyo.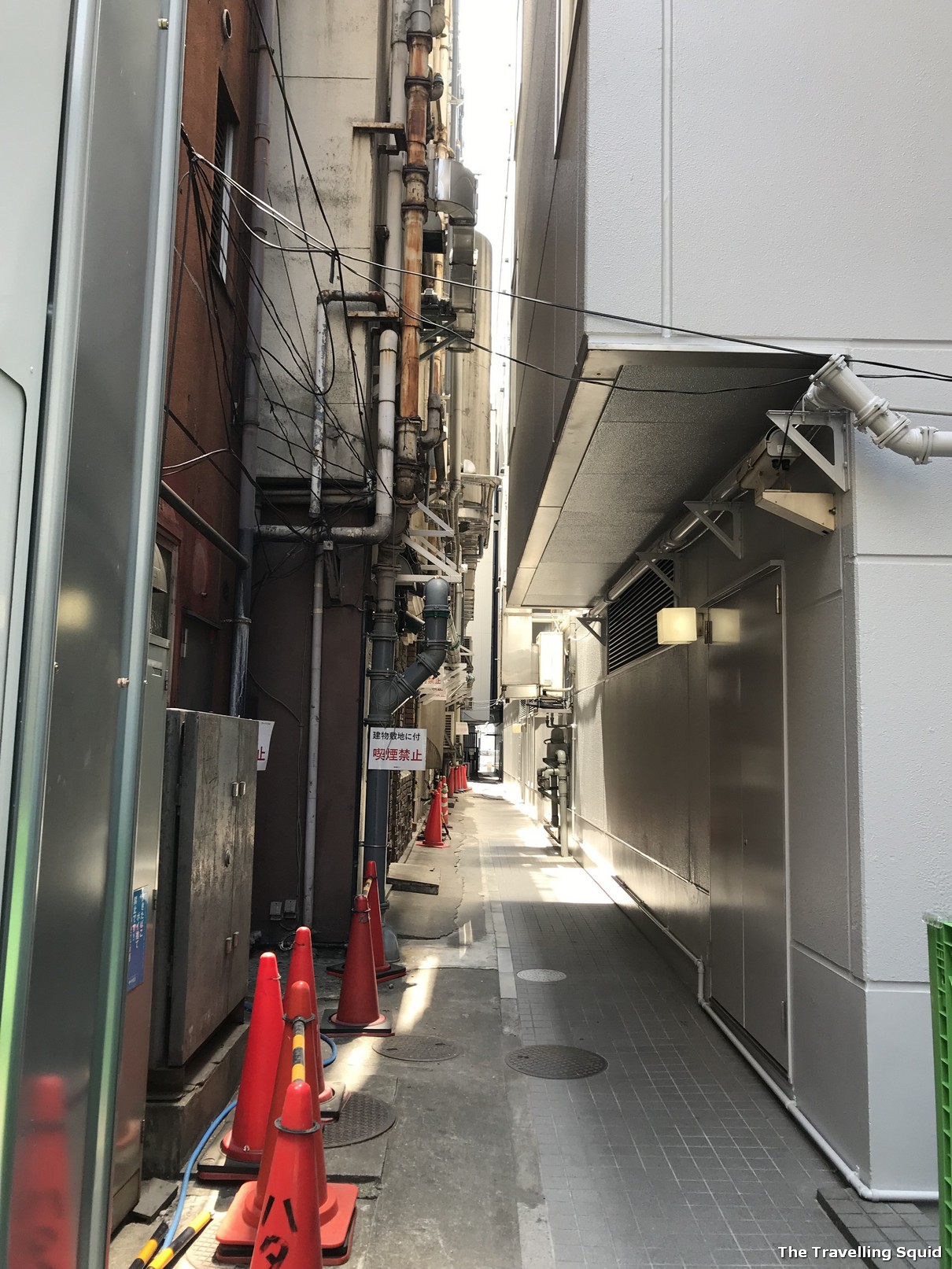 Background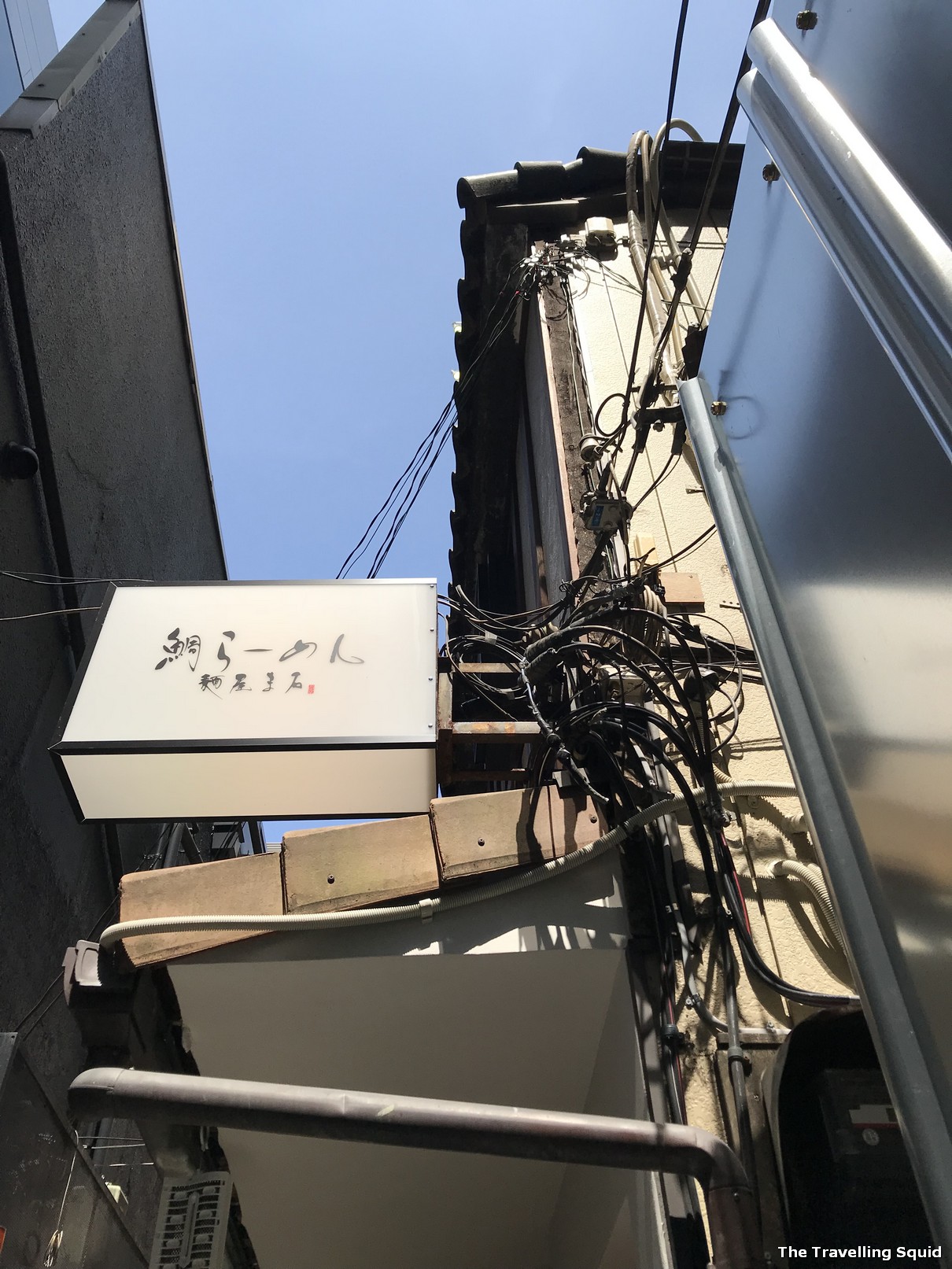 Menya Maishi is a new restaurant which opened recently, in April 2018. It took the place of another popular ramen shop, hence there is a possibility that people may have come for the previous ramen shop. But all is not lost because this ramen, made from sea bream broth, is tasty but not cloying.
The Queue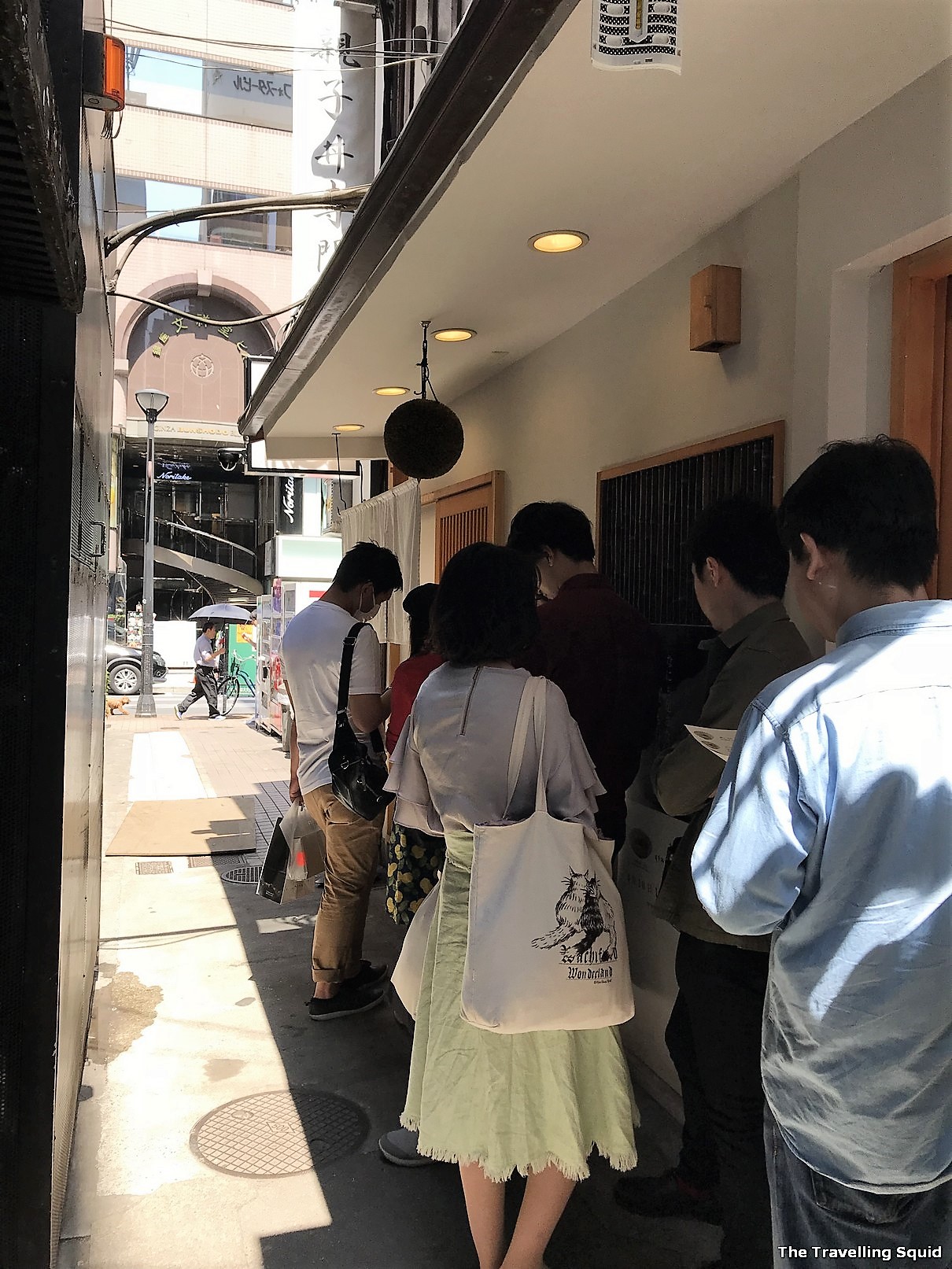 A wait of 40 minutes is fine if the sun is not shining down upon you. The queue leads to a back alley. Keep yourself occupied – bring a book with you. A hat too if you're easily sun-burnt! That happened to me after two days of extended sun exposure 🙁 There is a bamboo grilled window where you can peek at others seated in the restaurant.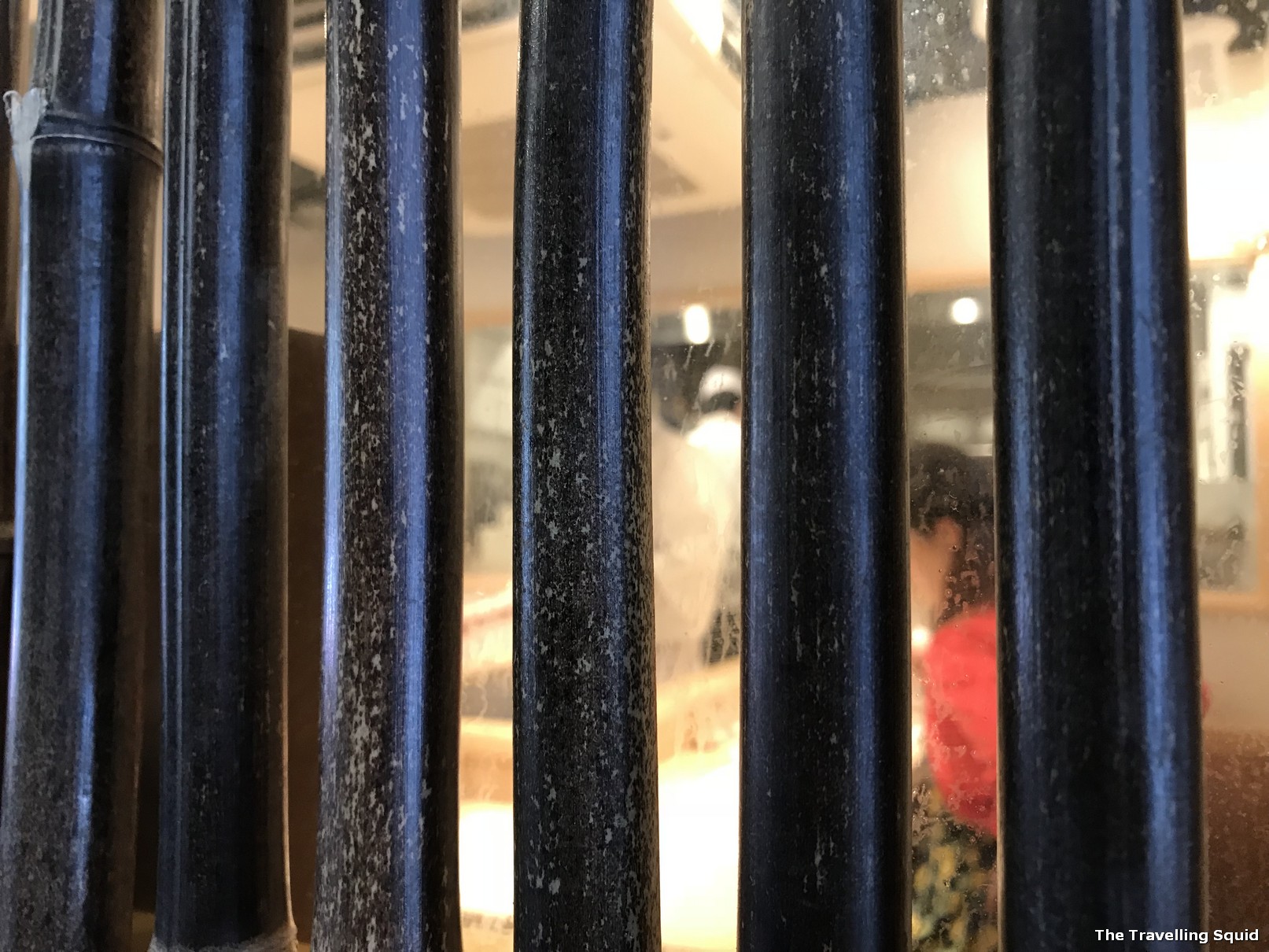 The Food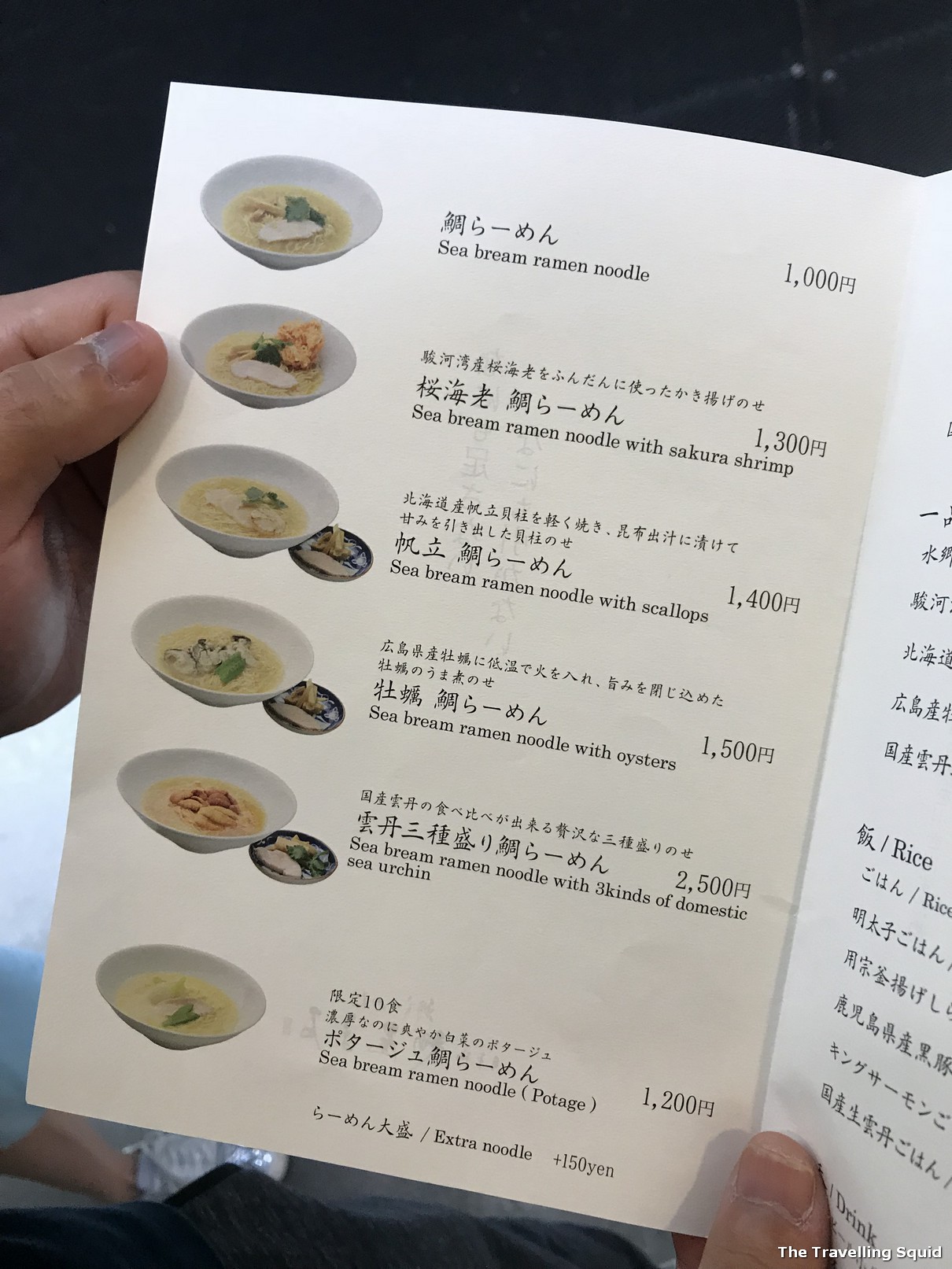 Menya Maishi has an English menu which you can request for. I got a the ramen with a sakura shrimp tempura. The tempura was really crisp and delicious, but you got to eat it quickly or it will get all soggy with the soup. My mistake was letting it sit too quickly – it caused the soup to get oily too.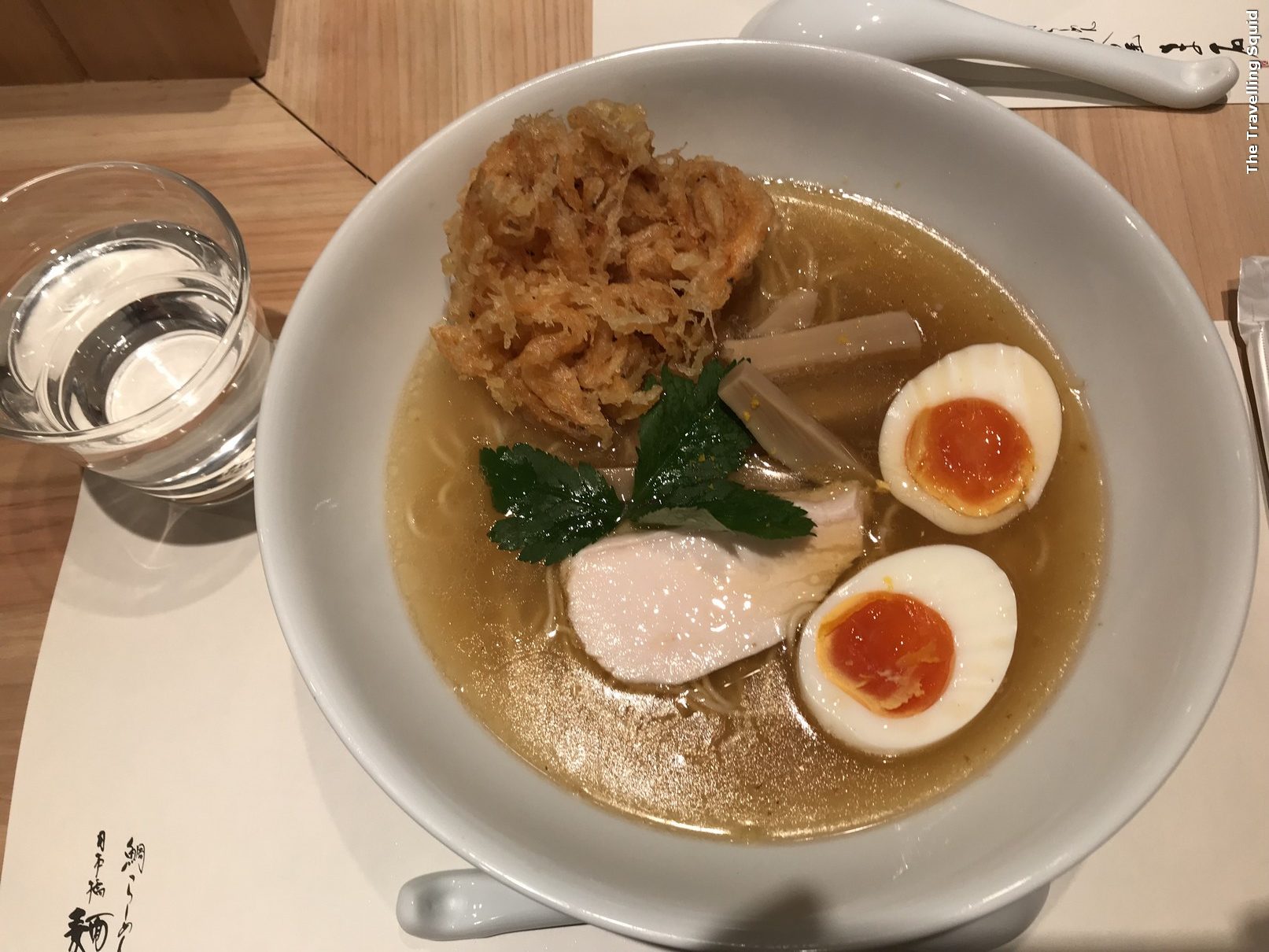 If we could visit Menya Maishi again, I would love to have the sea bream broth ramen with oysters.  It's probably the combination I should have gone for. I'm a little regretful but I'm glad to conclude that despite it's popularity, sakura shrimp tempura is not for me. In fact, I would have appreciated the bowl of noodles on its own.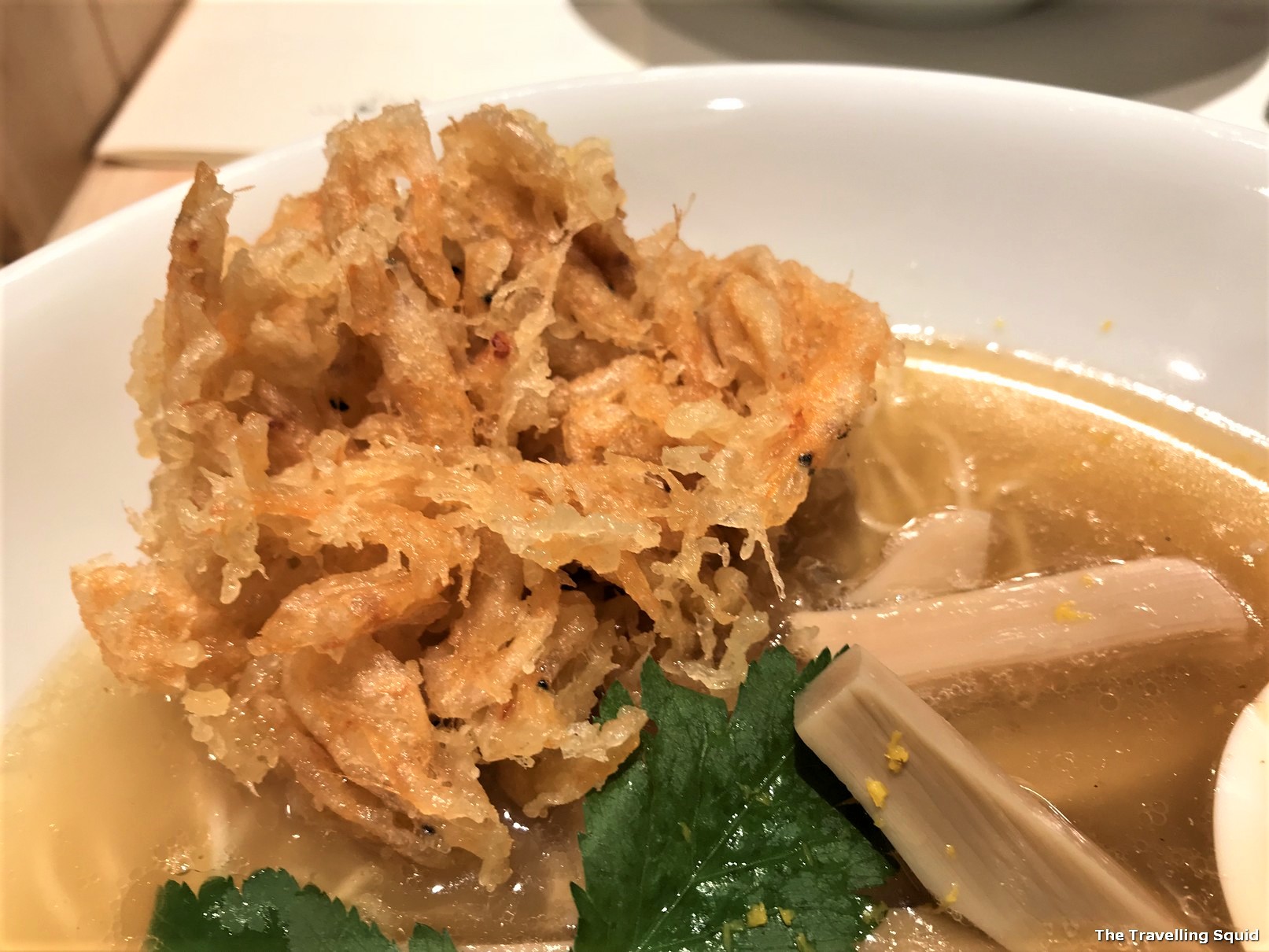 The Travelling Squid's Take
It was my first time having sea bream ramen and it was simply quite delicious. Unlike the pork base ramen which I'm familiar with, this was something unique, and well done in my opinion. The sakura shrimp tempura was a tad distracting, and I thought the ramen was better to have on its own or with oysters instead. The next time I'm in Tokyo, I will plan my route such that we arrive to line up before the restaurant opens : )
***
Sea bream ramen at Menya Maishi in Ginza Tokyo
Tel: +81 3-3563-0377
Address: 東京都中央区銀座4-4-1銀座Aビル1F Chuo-ku, Tokyo, Japan/ 4-4-1 Ginza, Chuo-ku, Tokyo Ginza A Building 1F
Opening hours: 11.30am – 3.30pm/ 5.00pm – 10.00pm
(To navigate via Google Maps, refer to instructions on its website.)