Our 10 minute hike to the summit of Mount Tenjo to view Mount Fuji (Part 2)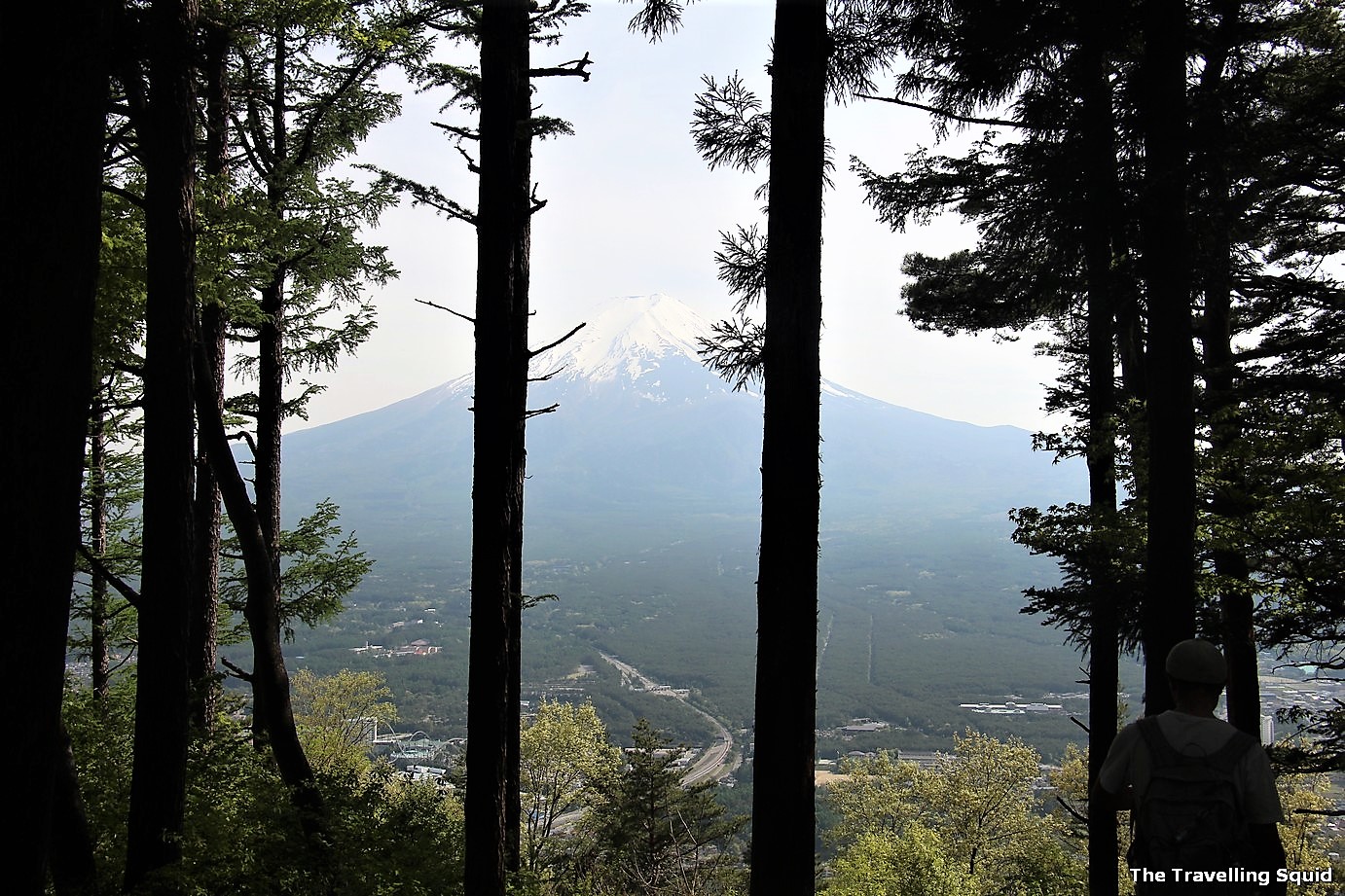 This is a sequel to an earlier post 'Taking the Mount Fuji Panorama Ropeway at Kawaguchiko (Part 1).' It's a photo story about our 10 minute hike to the summit of Mount Tenjo to view Mount Fuji. From the cable car platform, we proceeded on a short 10 minute hike up. We were both wearing sneakers, and the path wasn't too difficult going up. We first passed by an empty shed along the way. I thought it must have been nice to stay on top of a mountain that overlooks Mount Fuji.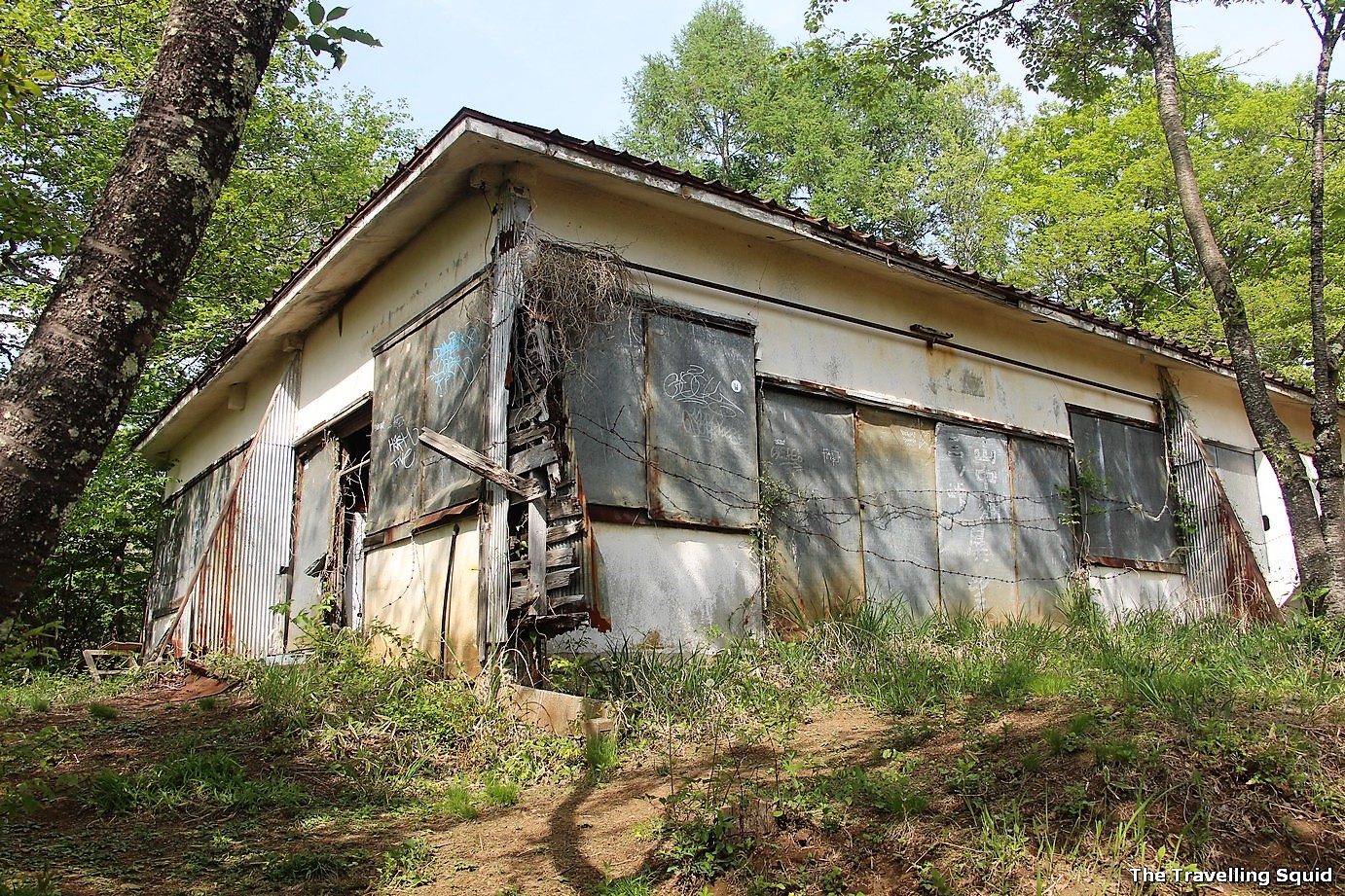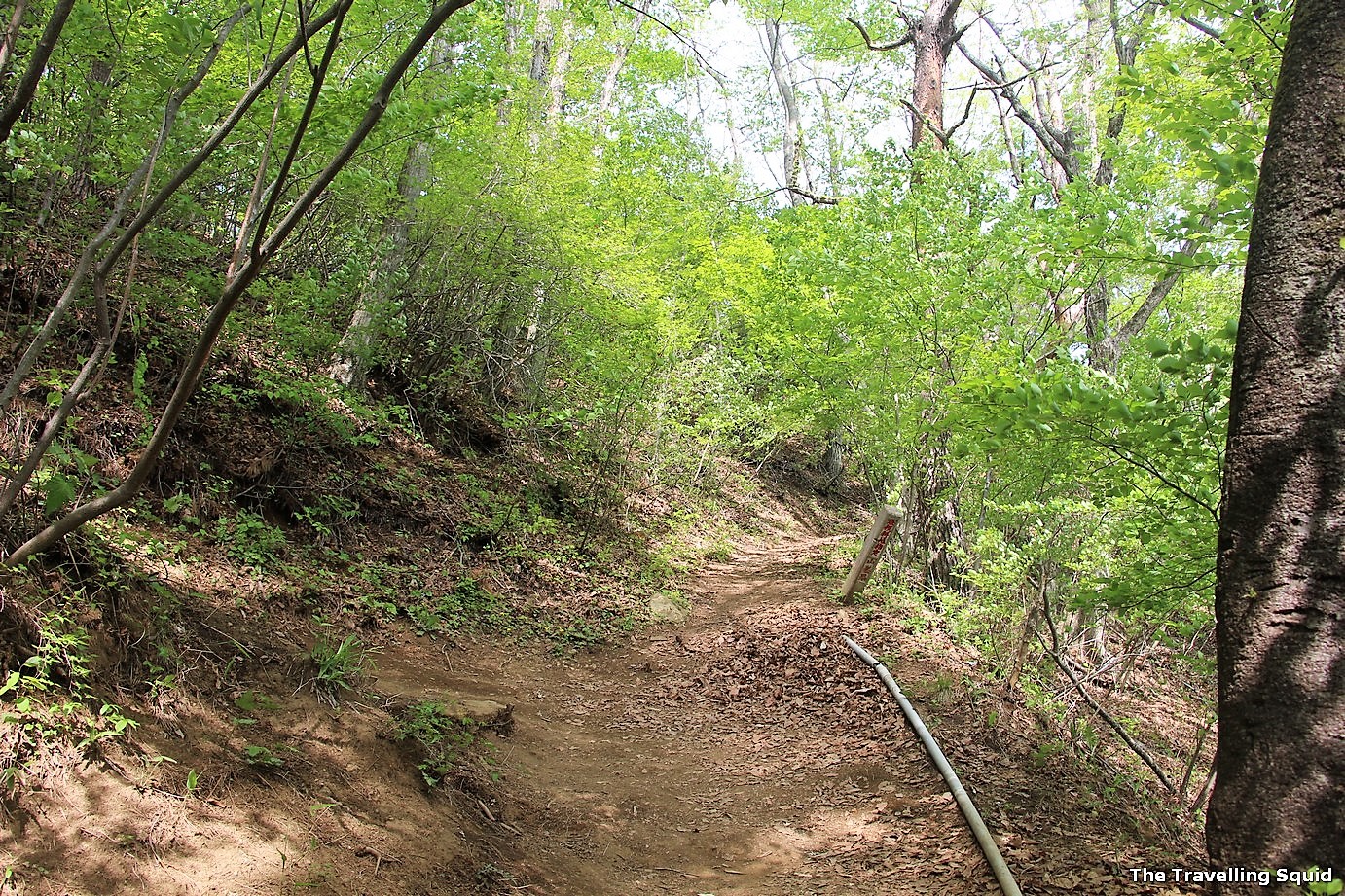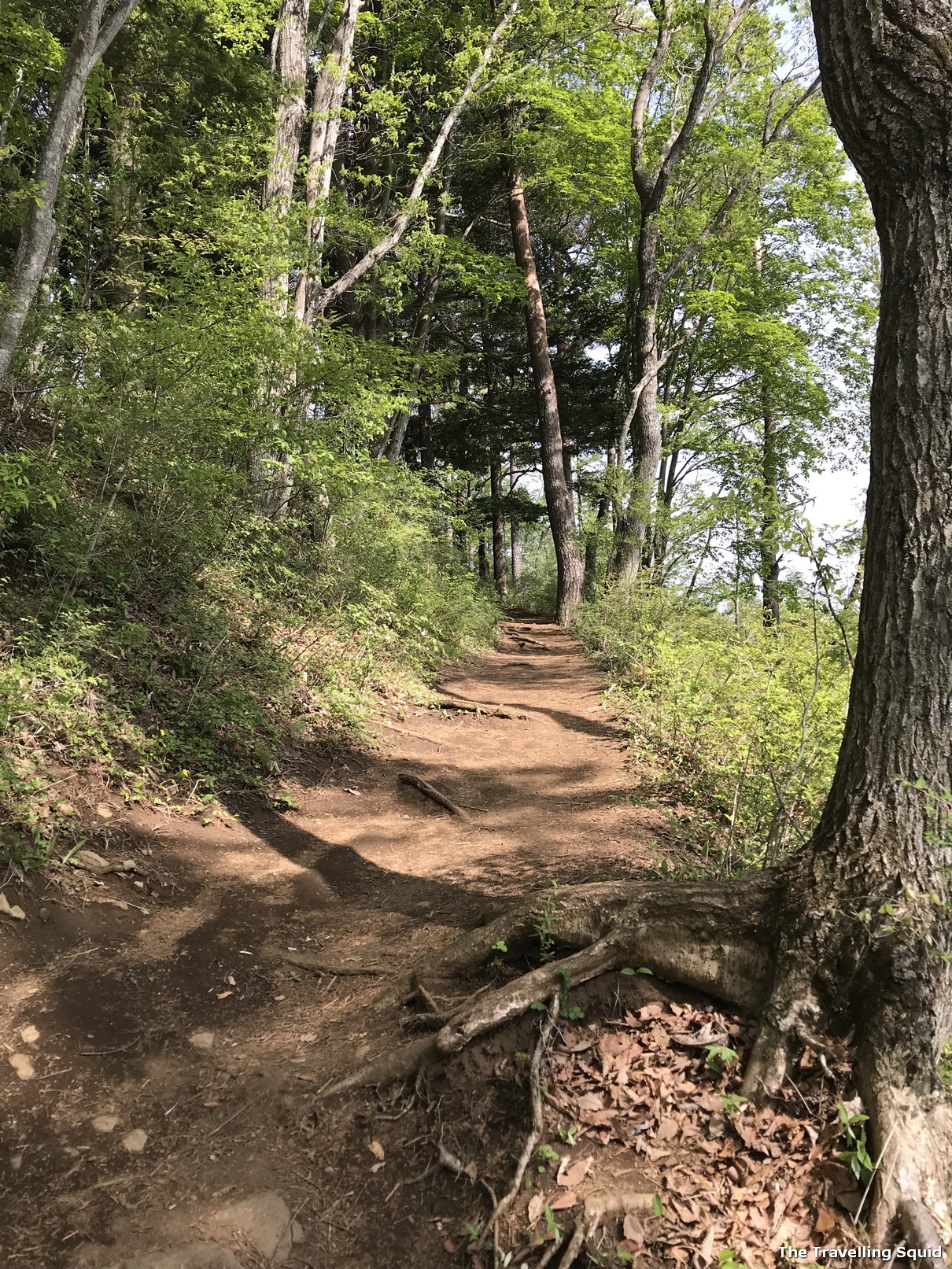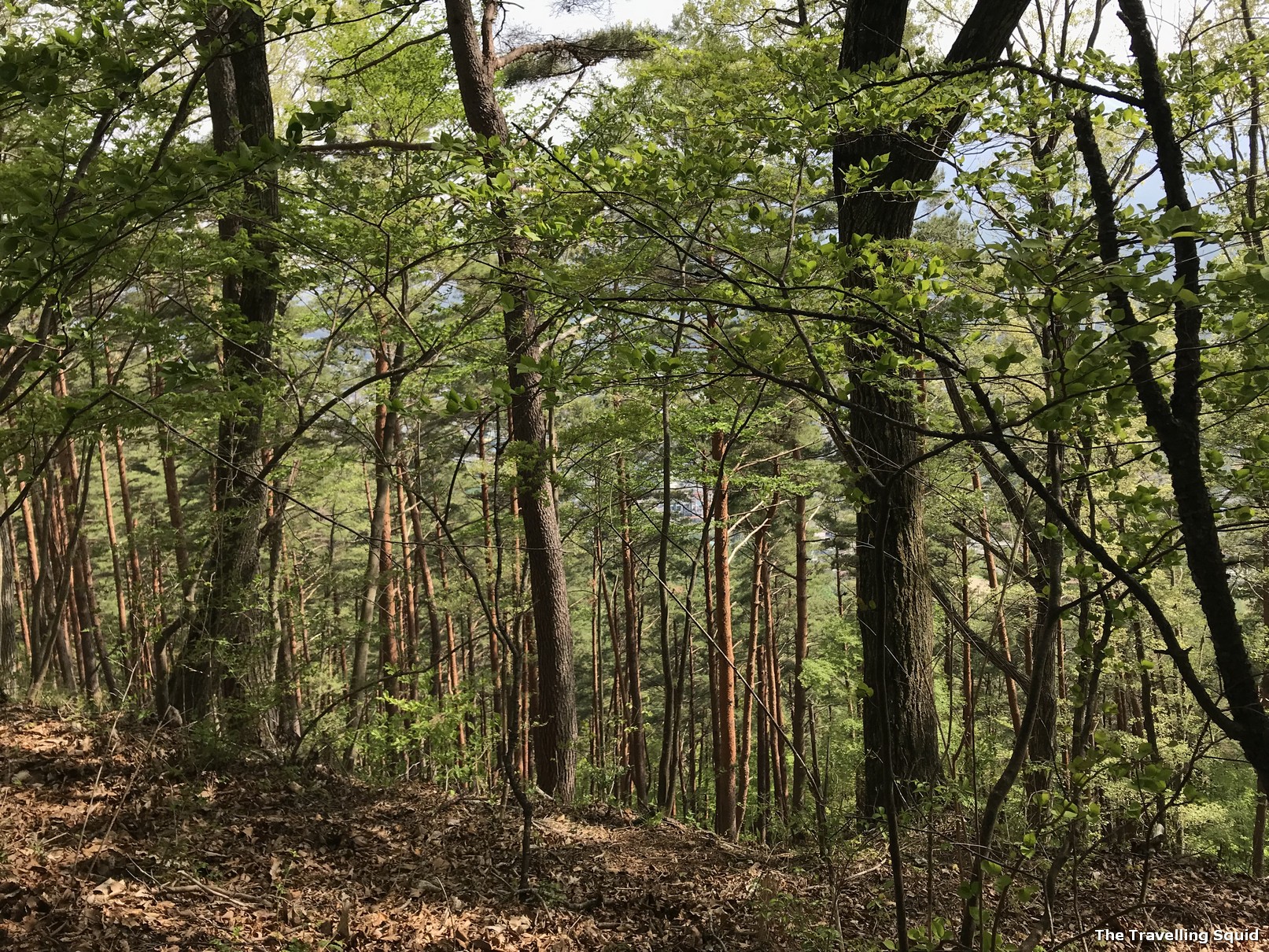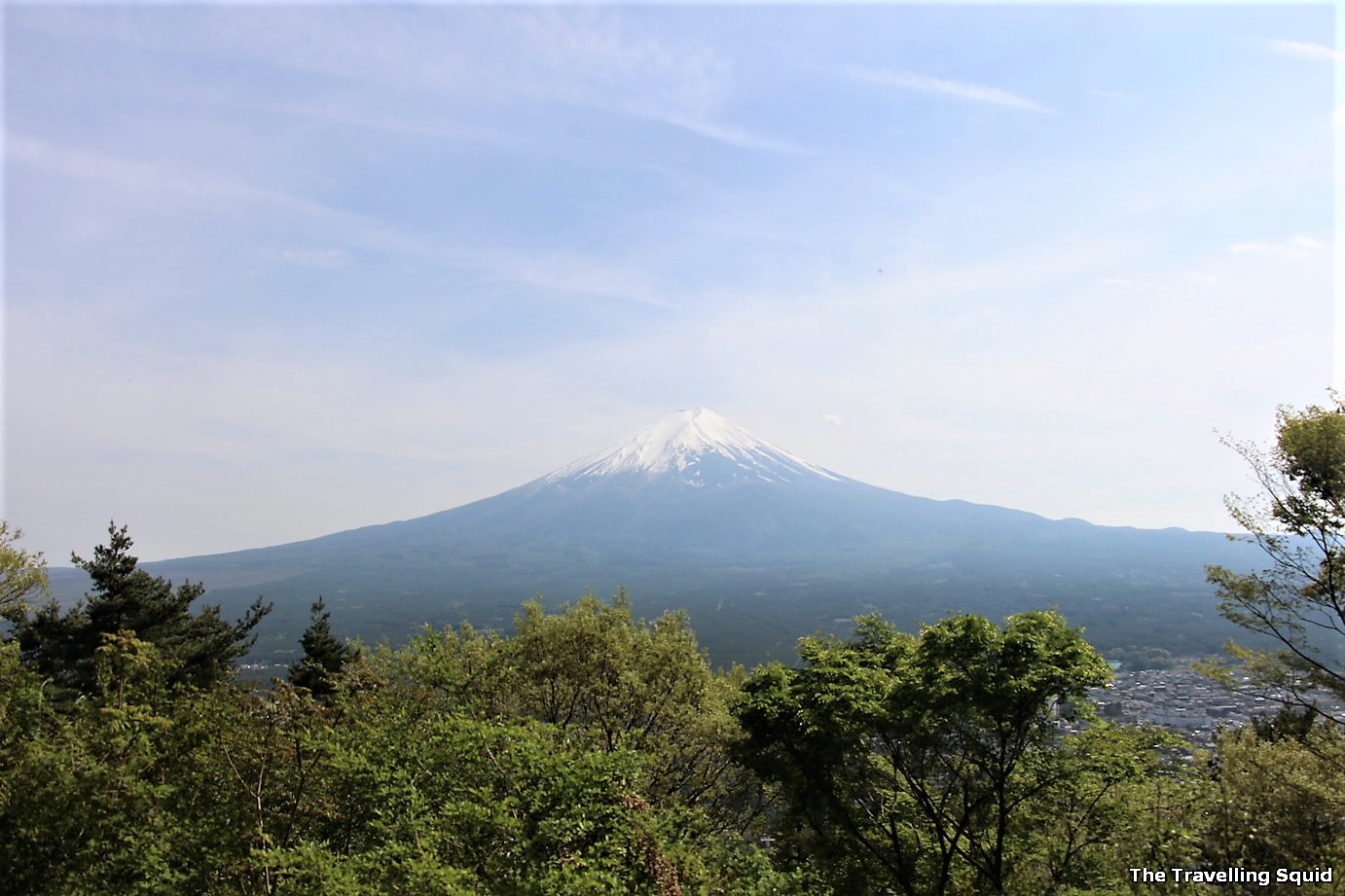 The Summit of Mount Tenjo
Like most places in Japan, there was a shrine at the summit. I spotted several Japanese people who had trekked up the mountain instead of taking the cable car. It seemed that the summit really meant a lot to them. They touched the shrine and did some prayers. One guy just sat down on the earthy ground and looked deeply, in the direction of Mount Fuji.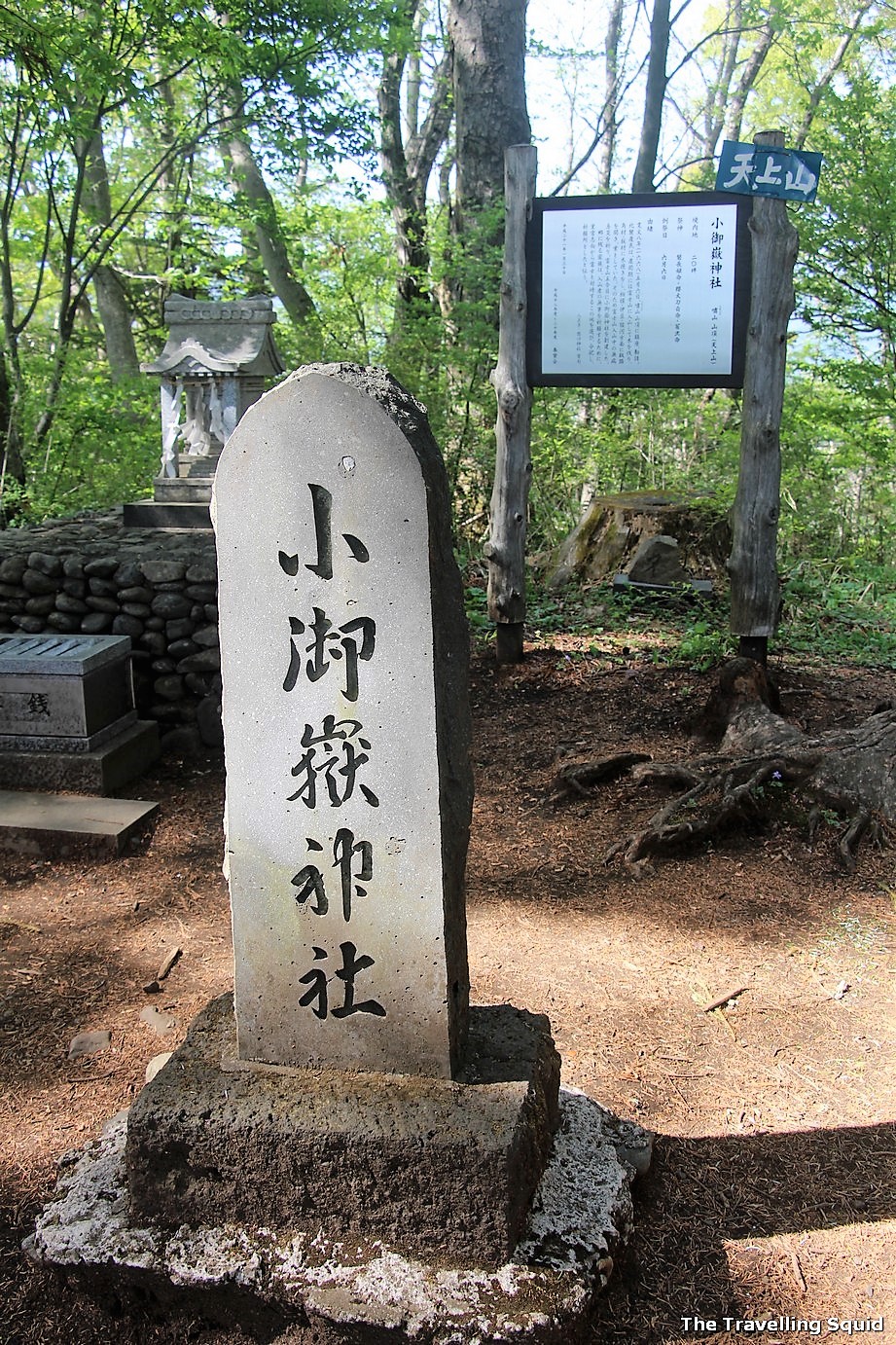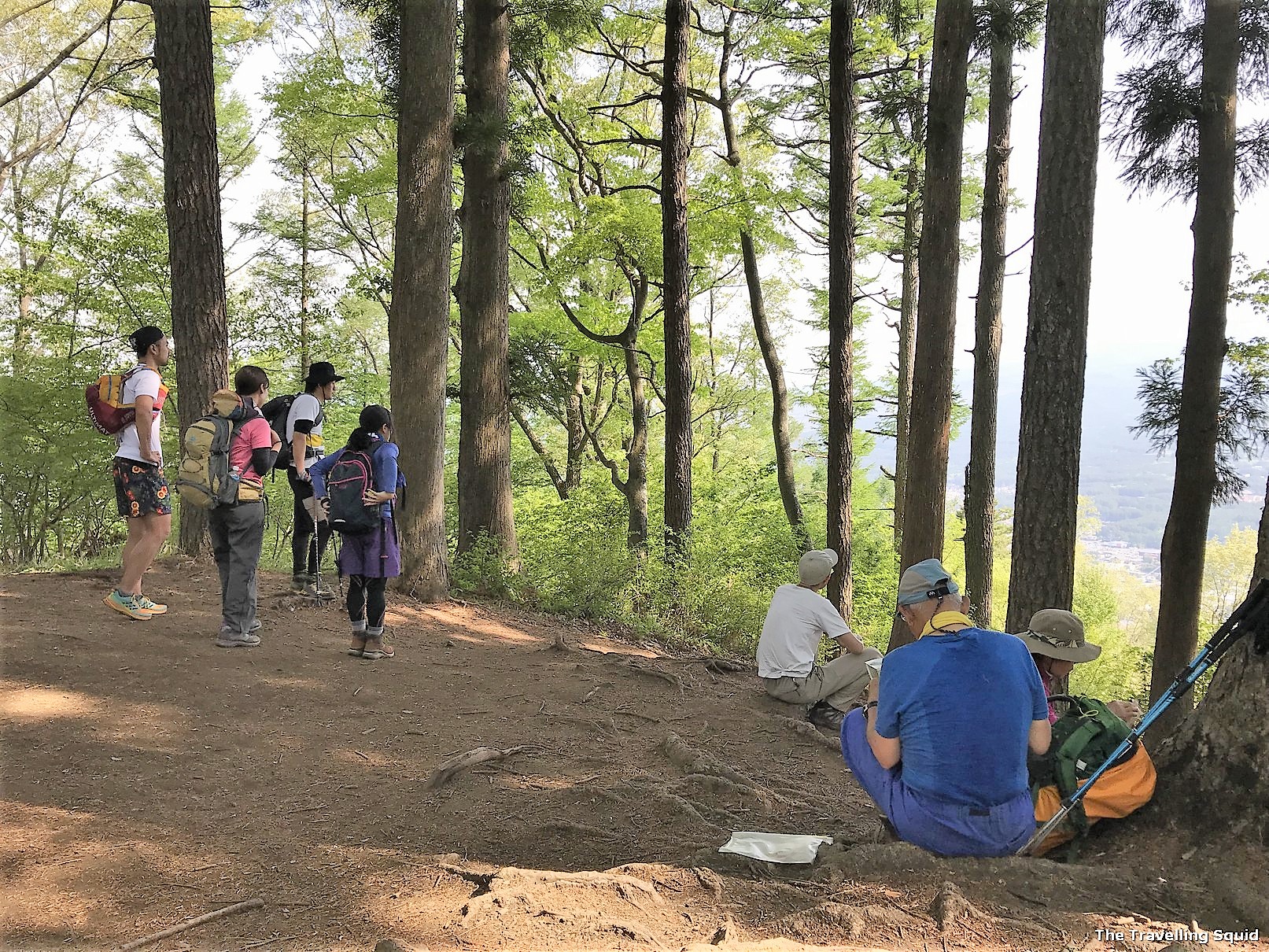 We took many photos of Mount Fuji at the summit of Mount Tenjo. We couldn't help ourselves.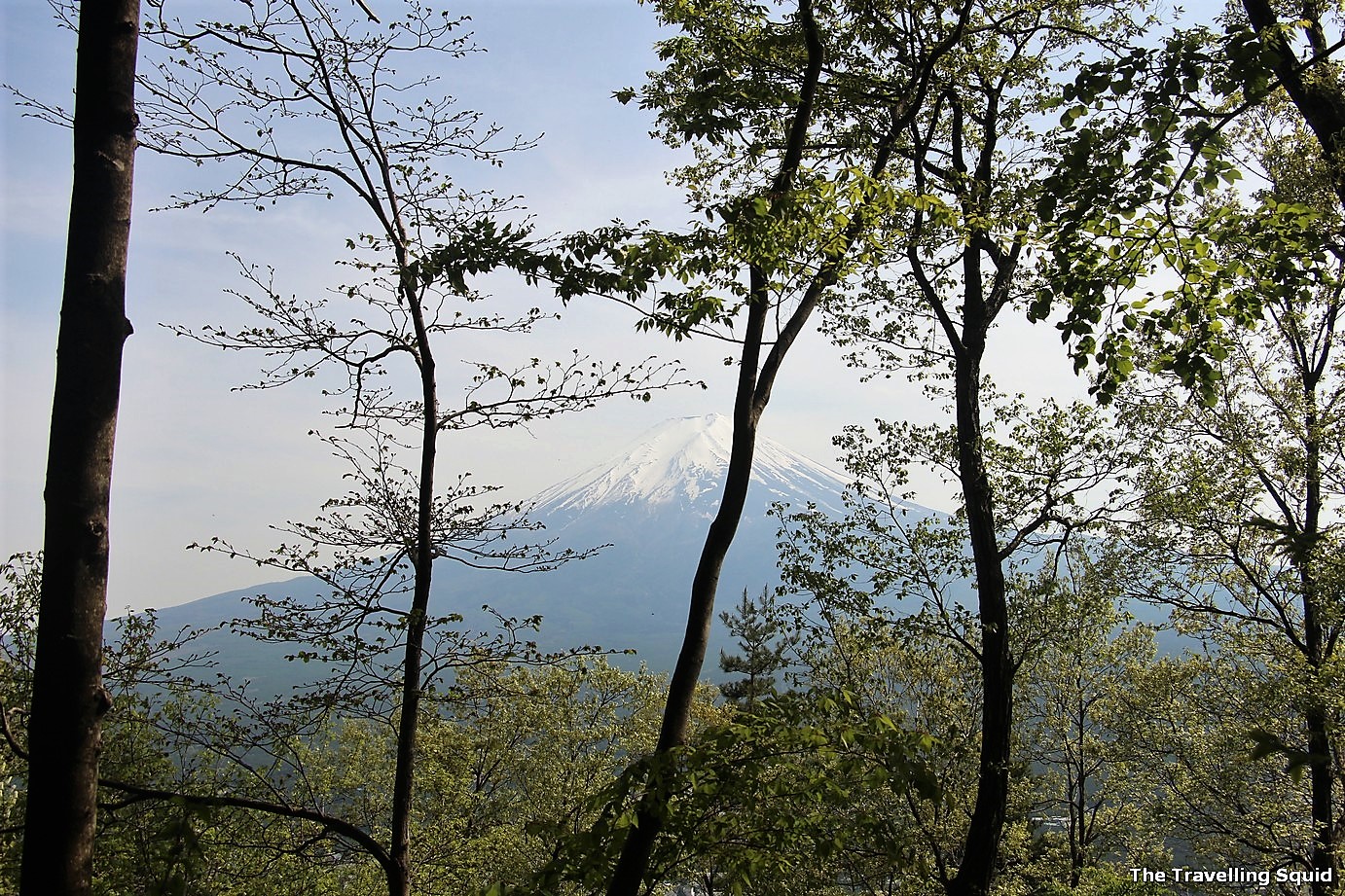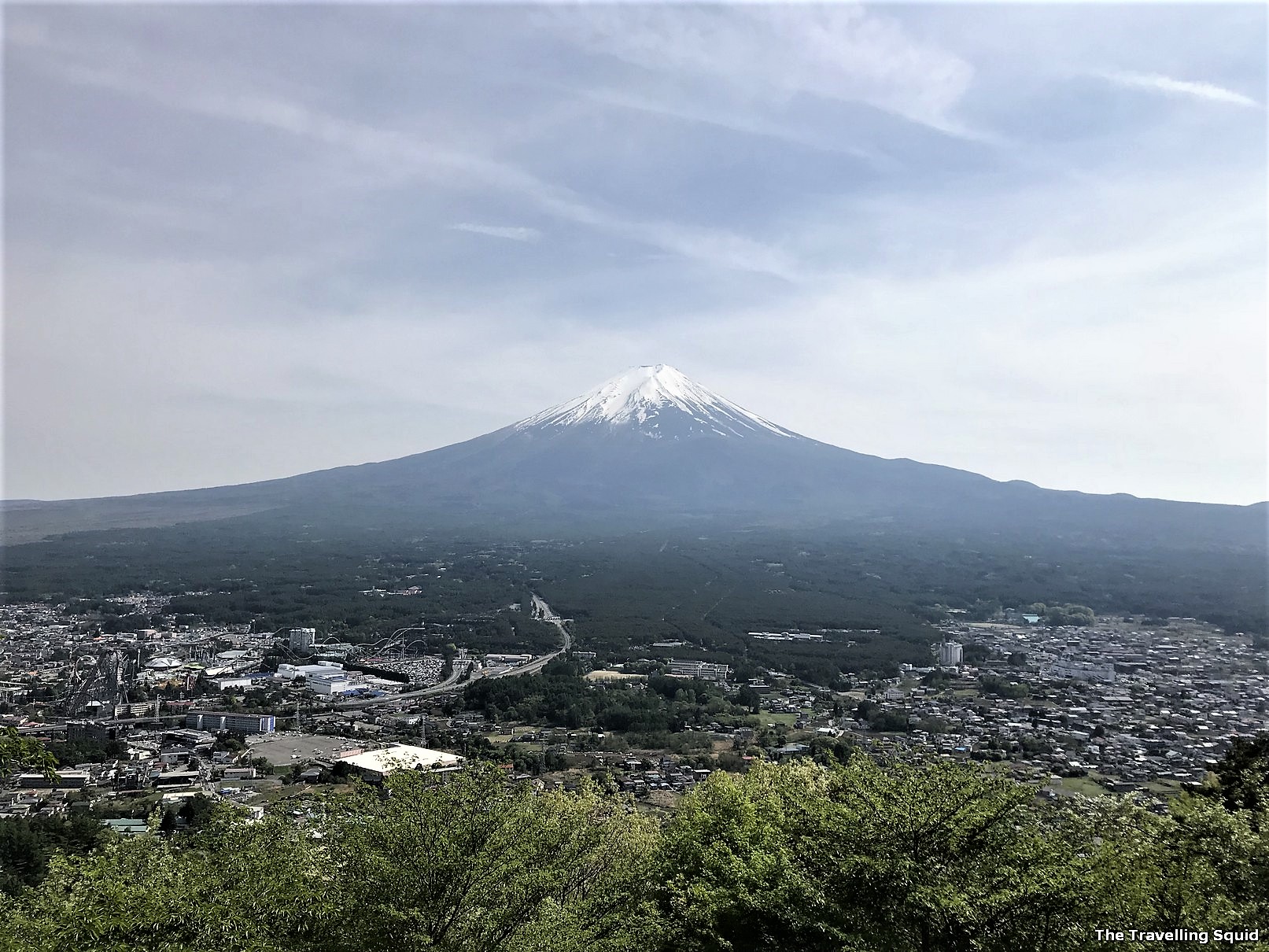 The Travelling Squid's Take
I would like to say that we were quite lucky, because it was a cloudless summer's day in Kawaguchiko. That allowed us to have a clear unobstructed view of Mount Fuji. According to the weather forecast, it was bound to rain in the next few days.
Before I had sight of Mount Fuji, I had always thought of it as a mountain which has been over-hyped by the media. Therefore, it wasn't in my list of must-visit destinations. But having seen it, it was quite a moving experience. Perhaps I have been touched by the trekkers around me who seem to feel so much for this mountain, or extinct volcano. There's something quite fragile about the experience, which can be summed up with a quote from my favourite book of all time, The Art of Travel.
"See how small you are next to the mountains. Accept what is bigger than you and what you do not understand… Our life is not the measure of all things: consider sublime places a reminder of human insignificance and frailty."