Maruyama Park in Higashiyama Kyoto – a case of Shrine overload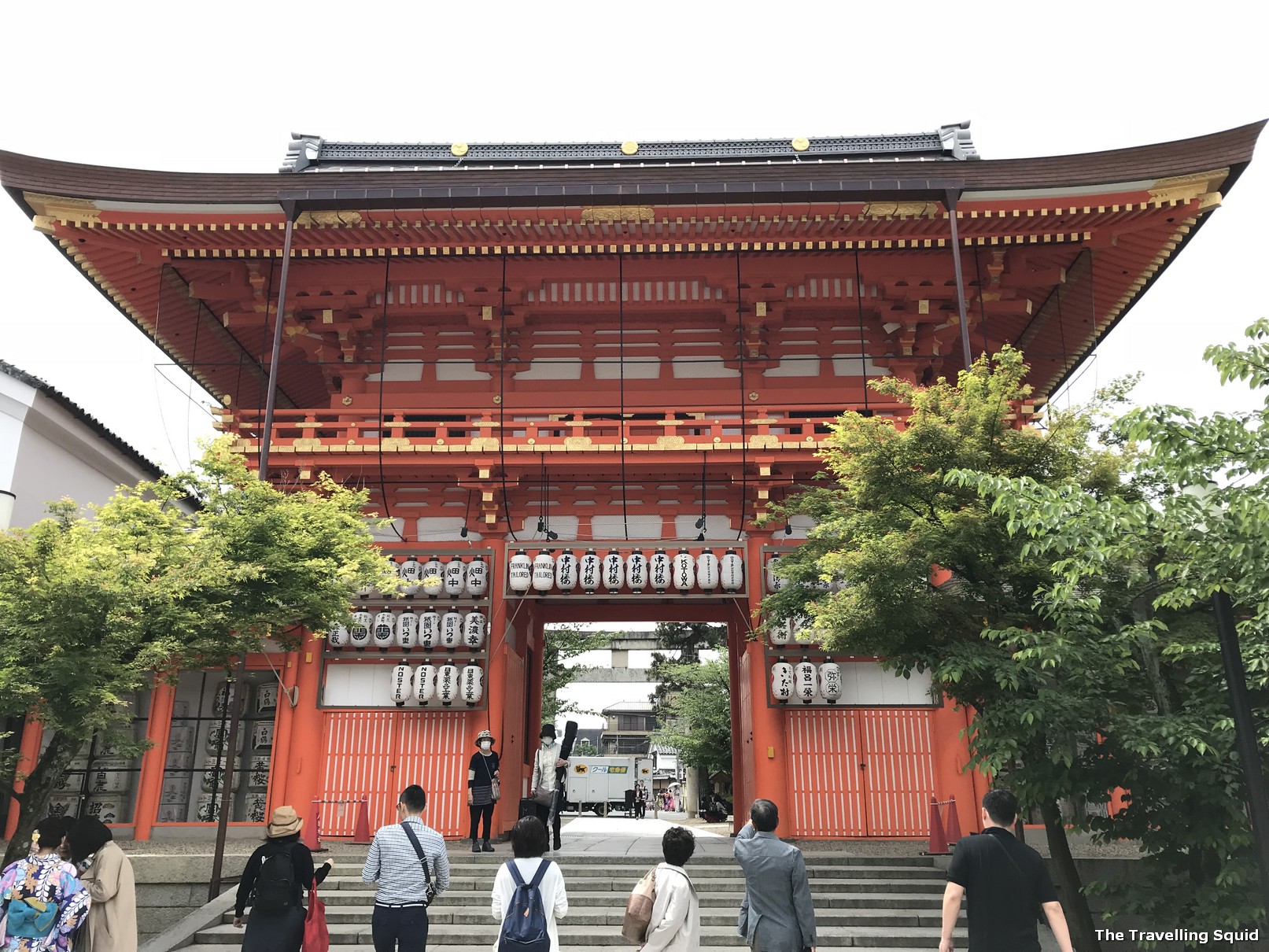 Maruyama Park in Higashiyama Kyoto is a pretty big park. There's all you can expect in a Japanese-style garden – trees native to Japan, well-kept promenades, torii gates and shrines. There are also Japanese restaurants and cafes for you to stop by if you need to grab a bite. If you're visiting in spring, I'd recommend that you visit during the early hours of the day, to avoid the crowds.
Upon entry, you'll come face to face with some prominent shrines. Take a walk in and you'll start to see more greenery along the way.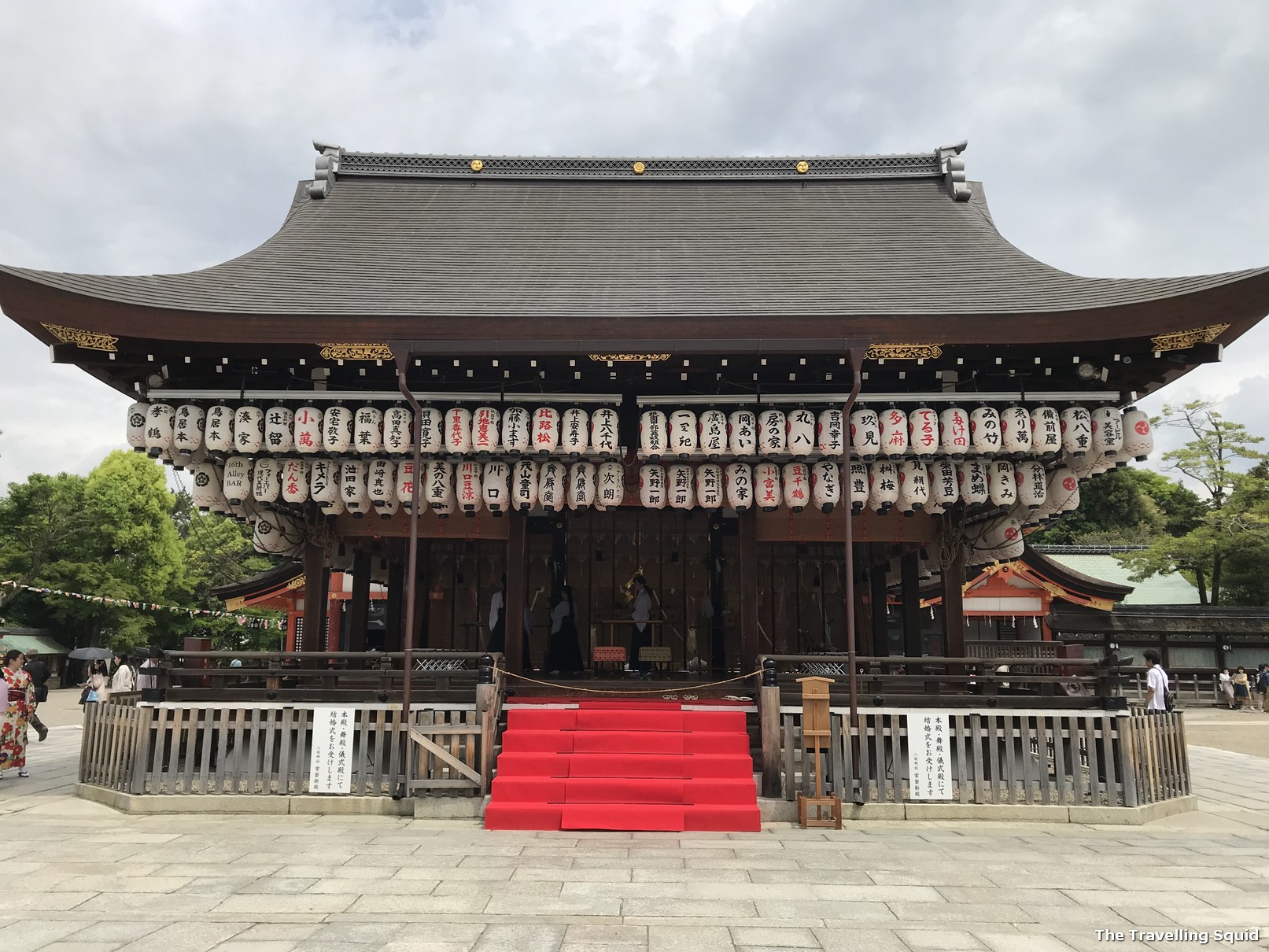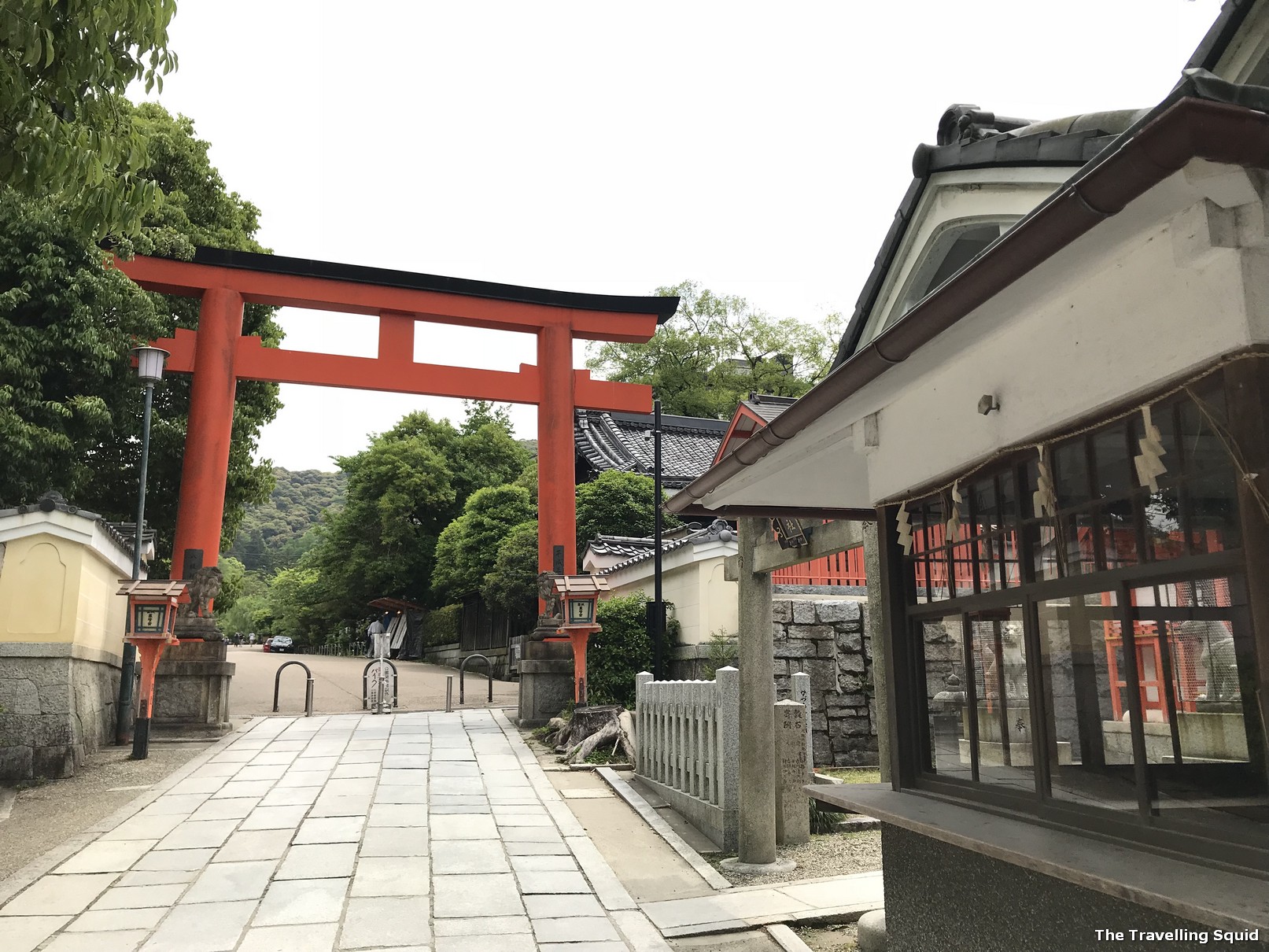 Maruyama Park in Higashiyama Kyoto
Maruyama Park is known for its cherry trees. Most people visit the park during the first half of April to see the cherry blossom. We arrived in early May and by then, the cherry blossom viewing period had passed. But the trees were still beautiful. Apparently, there's a shidarezakura (weeping cherry tree) which is the highlight of the park and it gets lighted up at night, giving off a nice pink glow.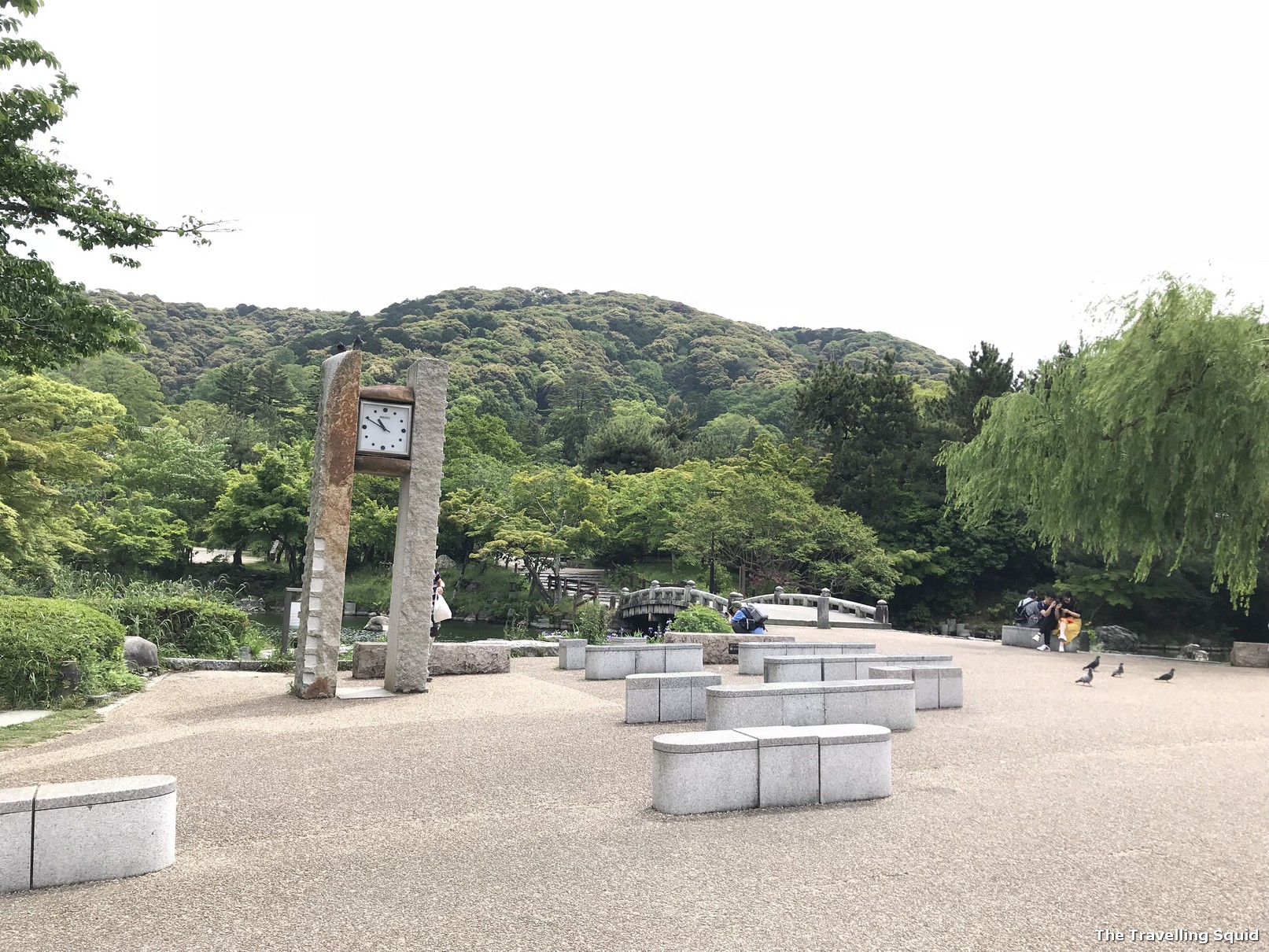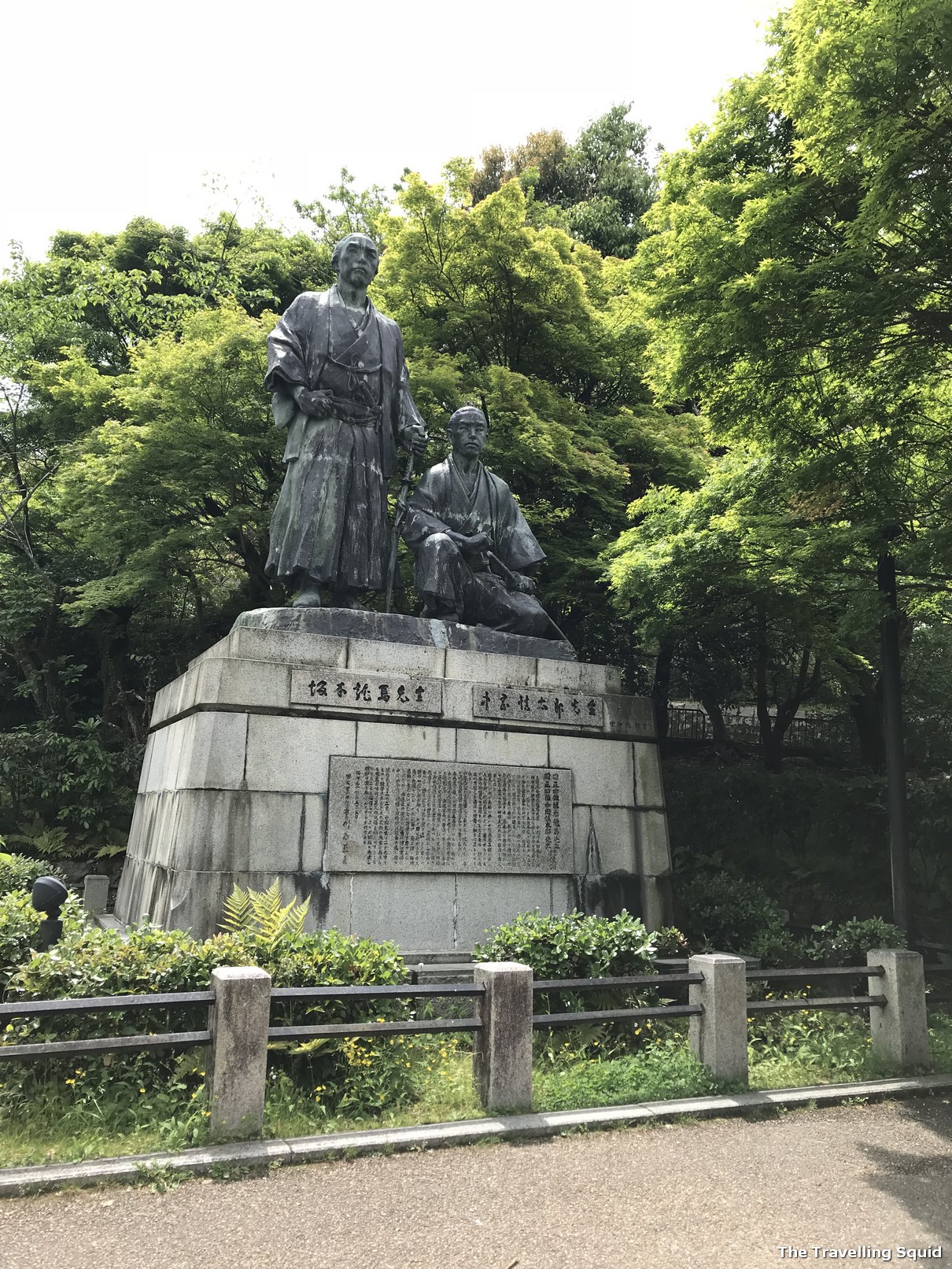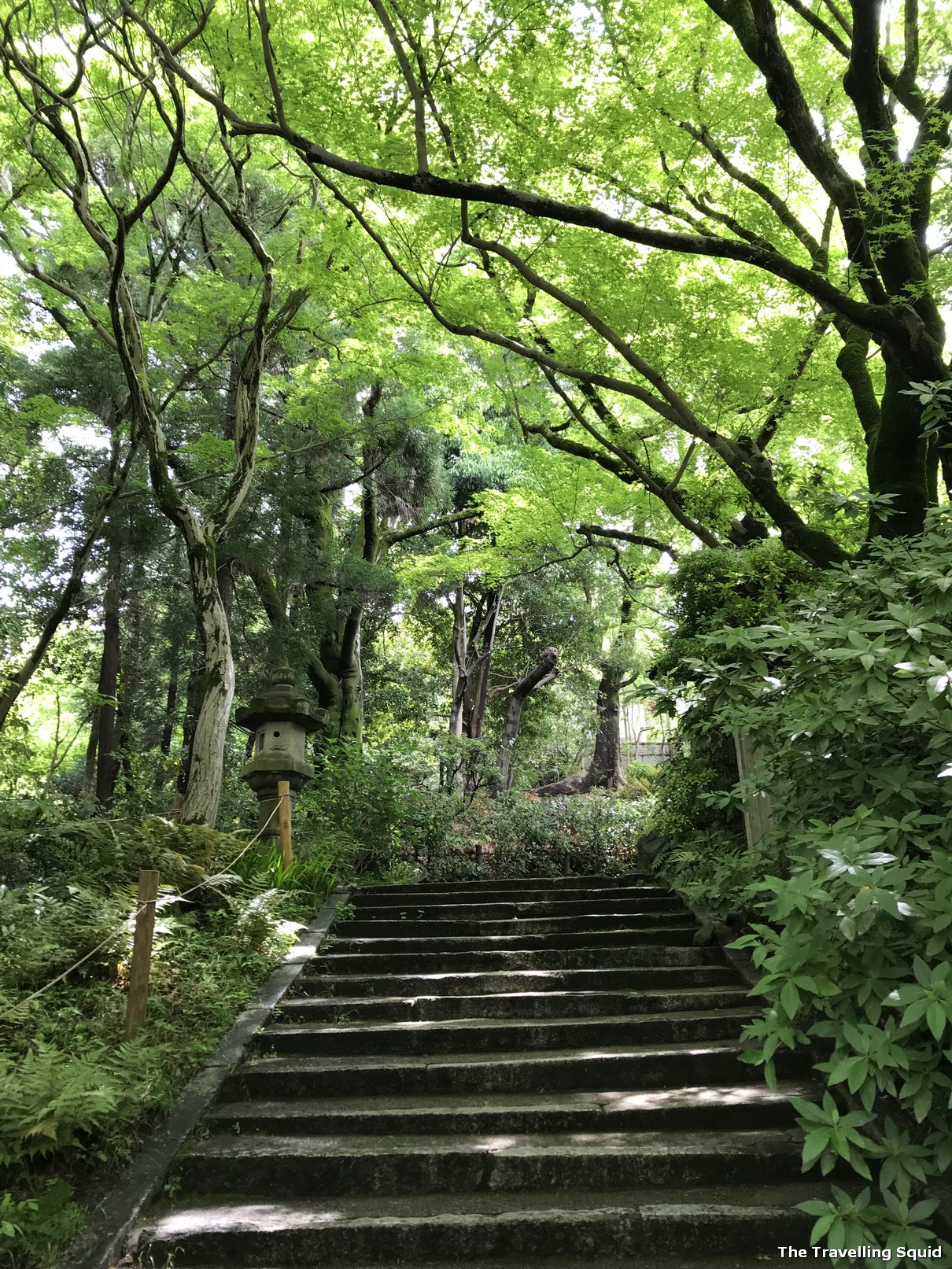 What I really found interesting was the cemetery located at the corner of the park. I didn't include a photo of it, but it was just nice to observe how the Japanese paid respects to their loved ones who had passed away.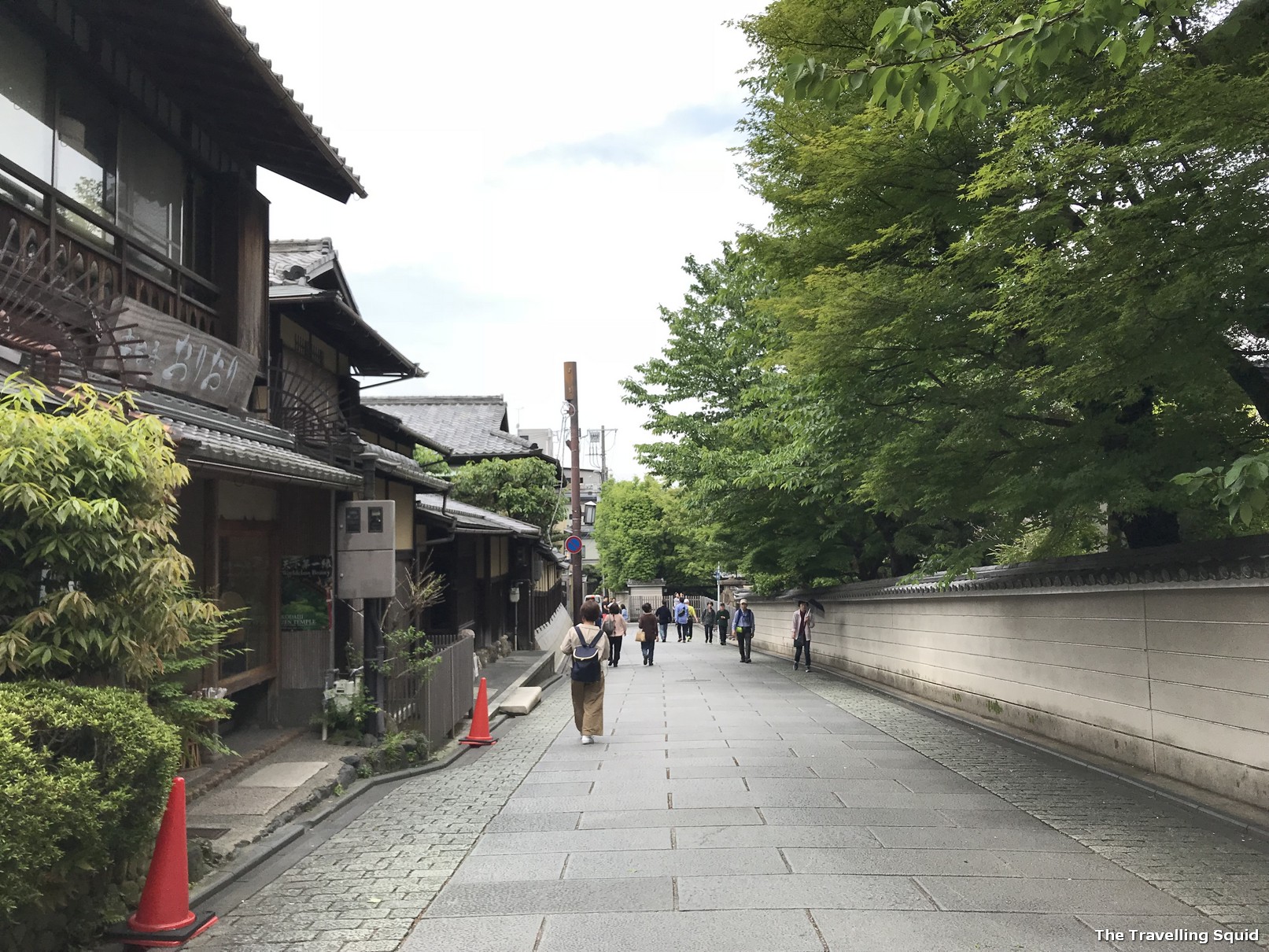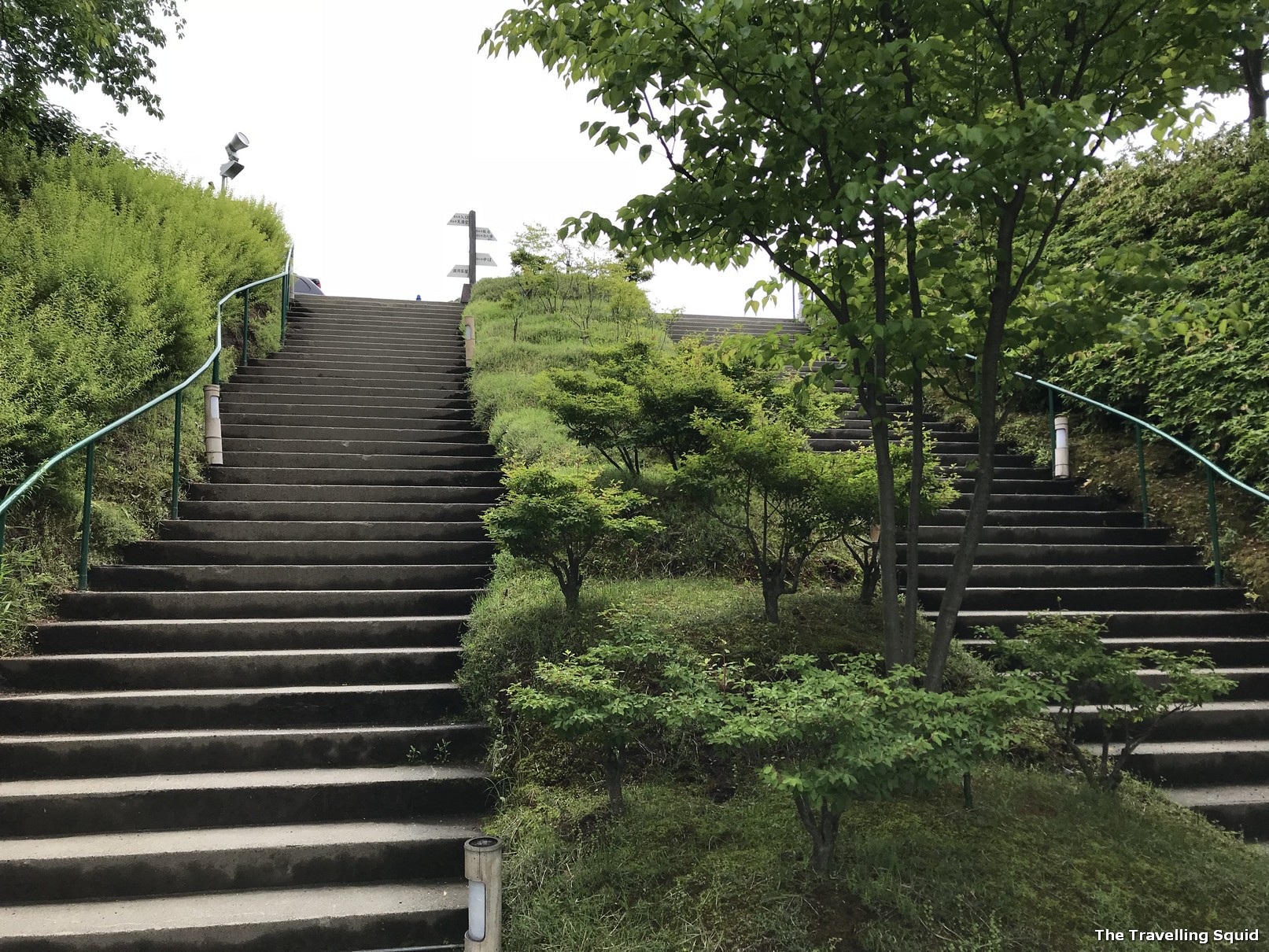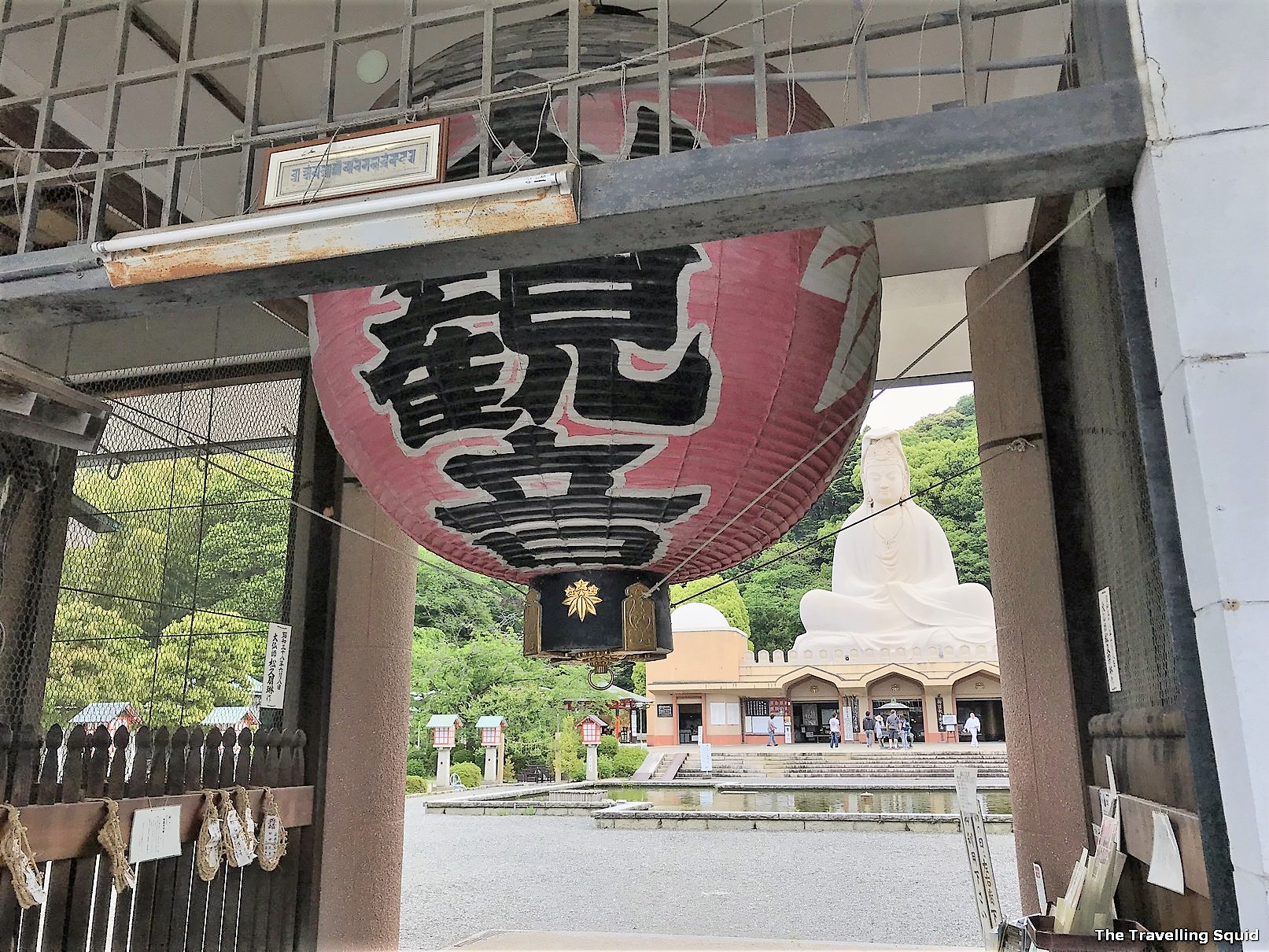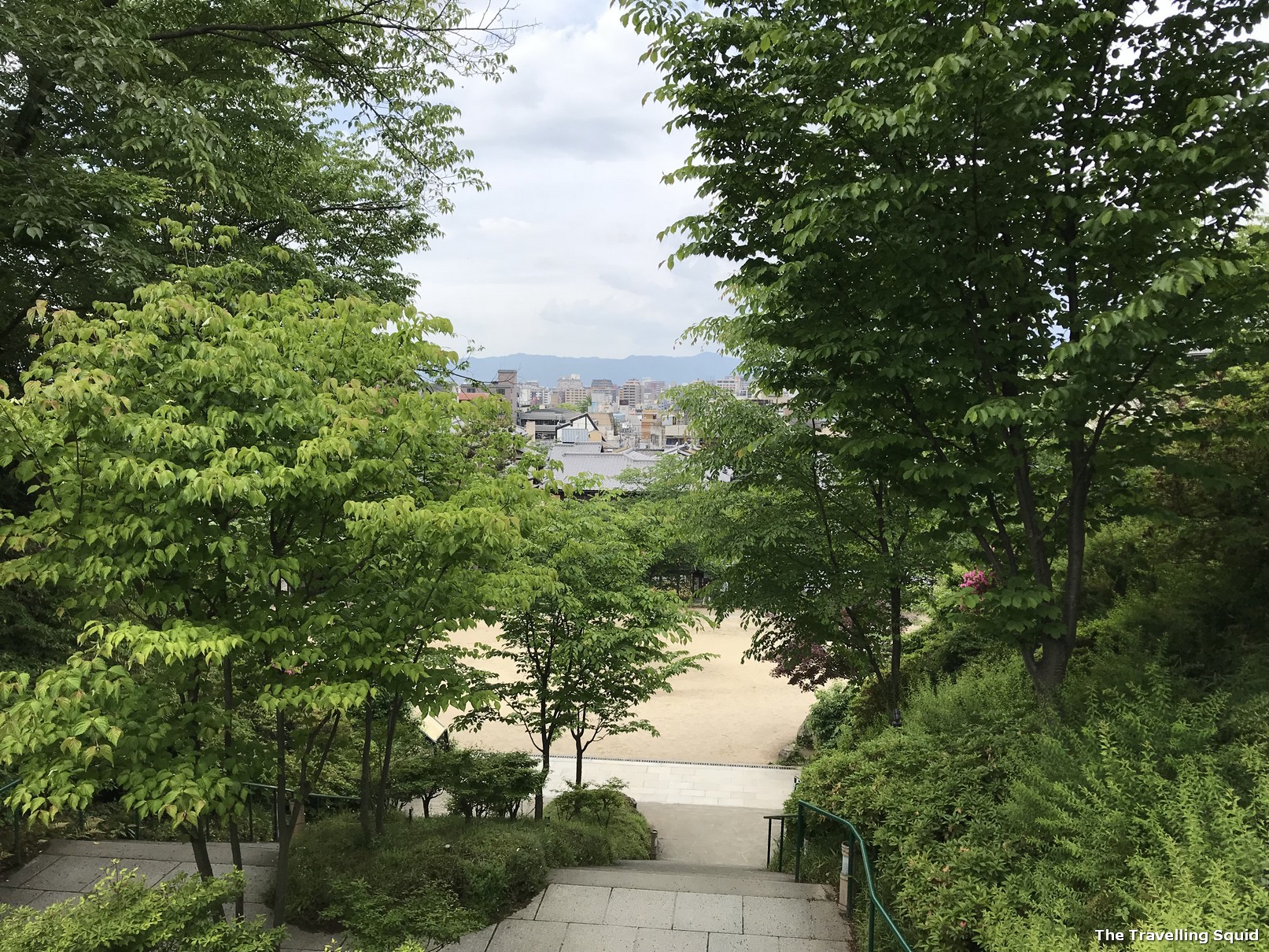 The Travelling Squid's Take
To be honest, I couldn't quite identify all the shrines I visited in Higashiyama and accurately as well. If I've named them wrongly appreciate it if you could let me know. My sense is that shrine visiting at the Maruyama Park in Higashiyama Kyoto was more tiring than expected. It felt like something to do on one's to-do list when visiting Kyoto. But after a while, the shrines started to look the same. And so were the number of kimono wearing tourists.
That said, the trees in Maruyama Park did look really beautiful. I'm not a cherry blossom fan, so seeing them in pink isn't really an attraction for me. I was just glad to see them as the way they are for most of the year. Even in its busiest, there were still some secluded areas for one to rest and watch the world go by.
***
Maruyama Park in Higashiyama Kyoto
Address: 473 Maruyamacho, Higashiyama-ku, Higashiyama, Kyoto, Kyoto Prefecture
Tel: +81 75-561-1350
Open 24 hours daily
Map of walks around Kyoto: Maruyama Park is on Page 2