Review: Visit Saryo Suisen for the best green tea parfait in Kyoto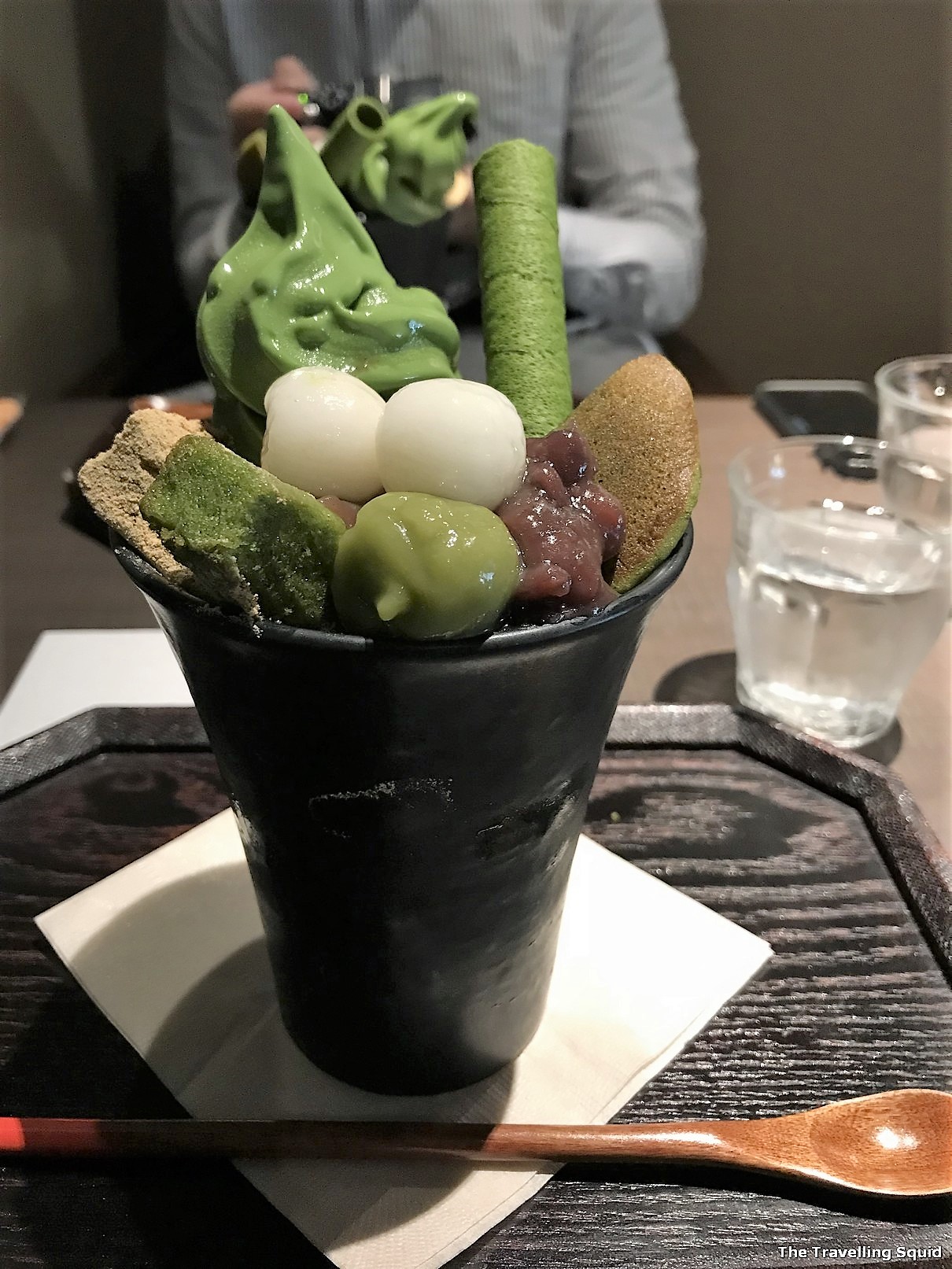 If you're on a search for a good dessert, or simply, good breakfast food, I'd strongly encourage you to visit Saryo Suisen for the best green tea parfait in Kyoto (茶寮翠泉). To be honest, I've not tried that many green tea parfaits,  but this easily wins all of the green tea parfaits I've had in Japan, including that from Yojiya Cafe. At ¥1,180/ SGD14.50 / USD10.60 per serving, this is perhaps one of the more expensive green tea parfaits I've had, but it's pretty worth it because the portion is huge and there are all sorts of ingredients in this concoction. I present you the list of items in Saryo Suisen's green tea parfait:
Green Tea Ice Cream
Mochi balls
Adzuki Red bean
Warabi Mochi (a sticky type of mochi mixed with a peanut filling)
Green tea flavoured mochi
Green tea cake (see picture below)
Dorayaki (a green tea pancake)
The green tea parfait from Saryo Suisen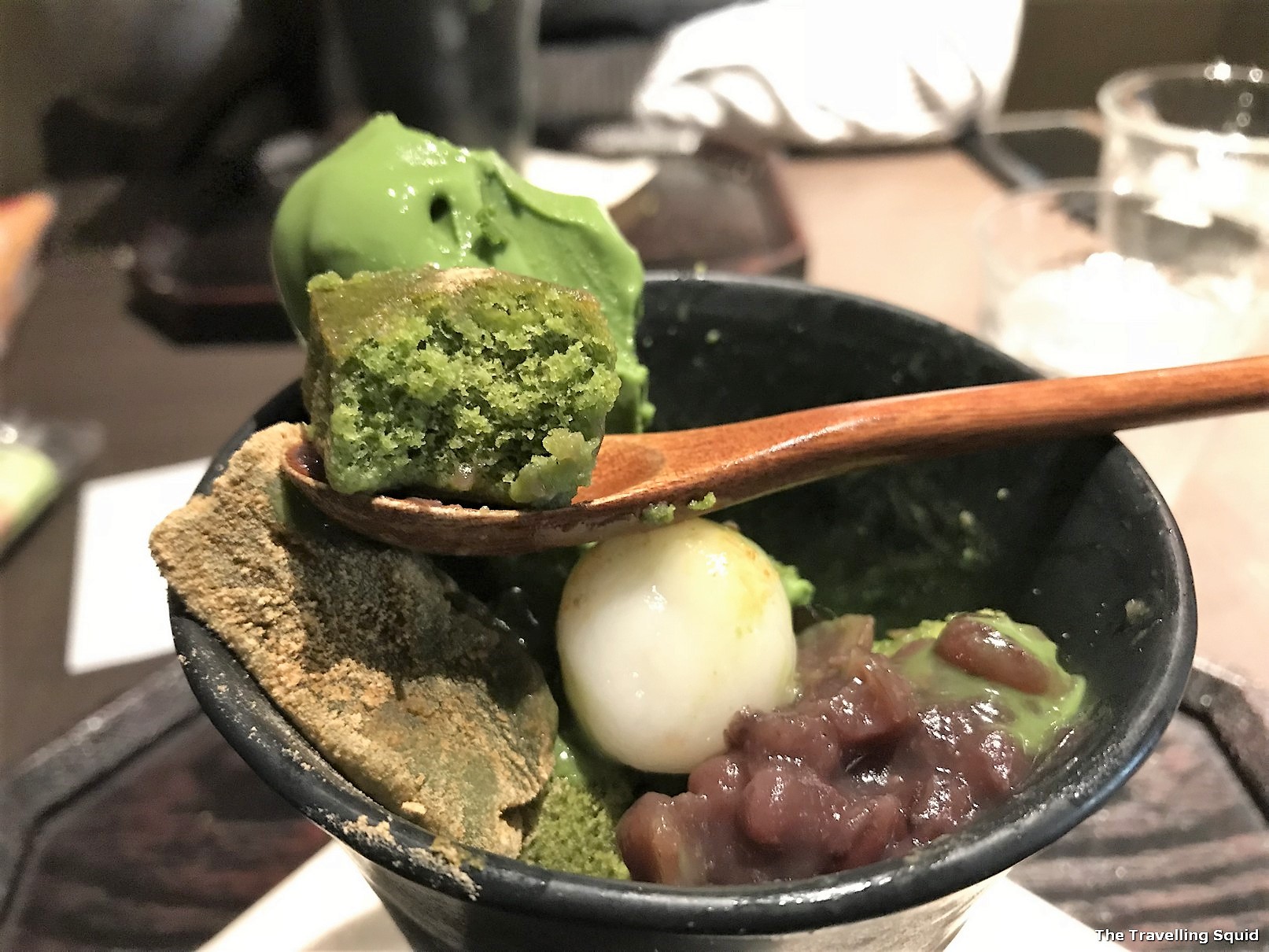 I recognise that it's a bit of an indulgence, and one serving is more than enough for two people. That said, S and I don't like sharing food, and even more so for an epic dessert like that. It was our breakfast in the morning and we both had separate servings.  I instinctively peeped over at our fellow customers to see what they were having. A mother and daughter was seated next to us. They both ordered separate servings of the green tea parfait. The mother gave the daughter extra ice-cream, from her share. I was wondering how the daughter could stay so slim (Does she eat these desserts often?). She was no more than 10 years old.
The Ambience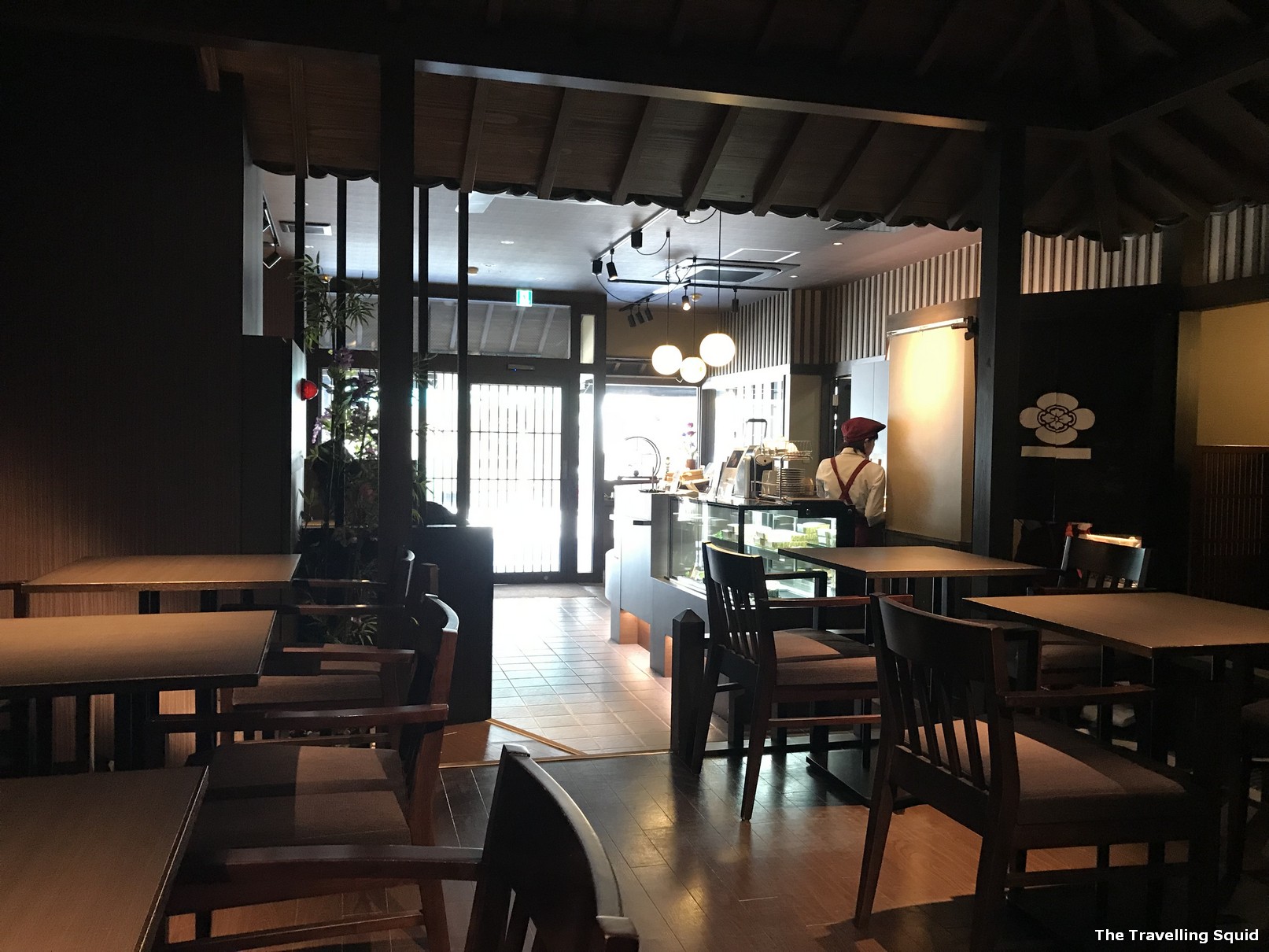 Alas I got ahead of myself. The ambience of the cafe is nice and calming. There are a variety of desserts for you to try and to buy as gifts if you're not up for the indulgence.  But I'd still encourage you to try the full  works, because it comes with most of Saryo Suisen's offerings. For the price, it is very worth it.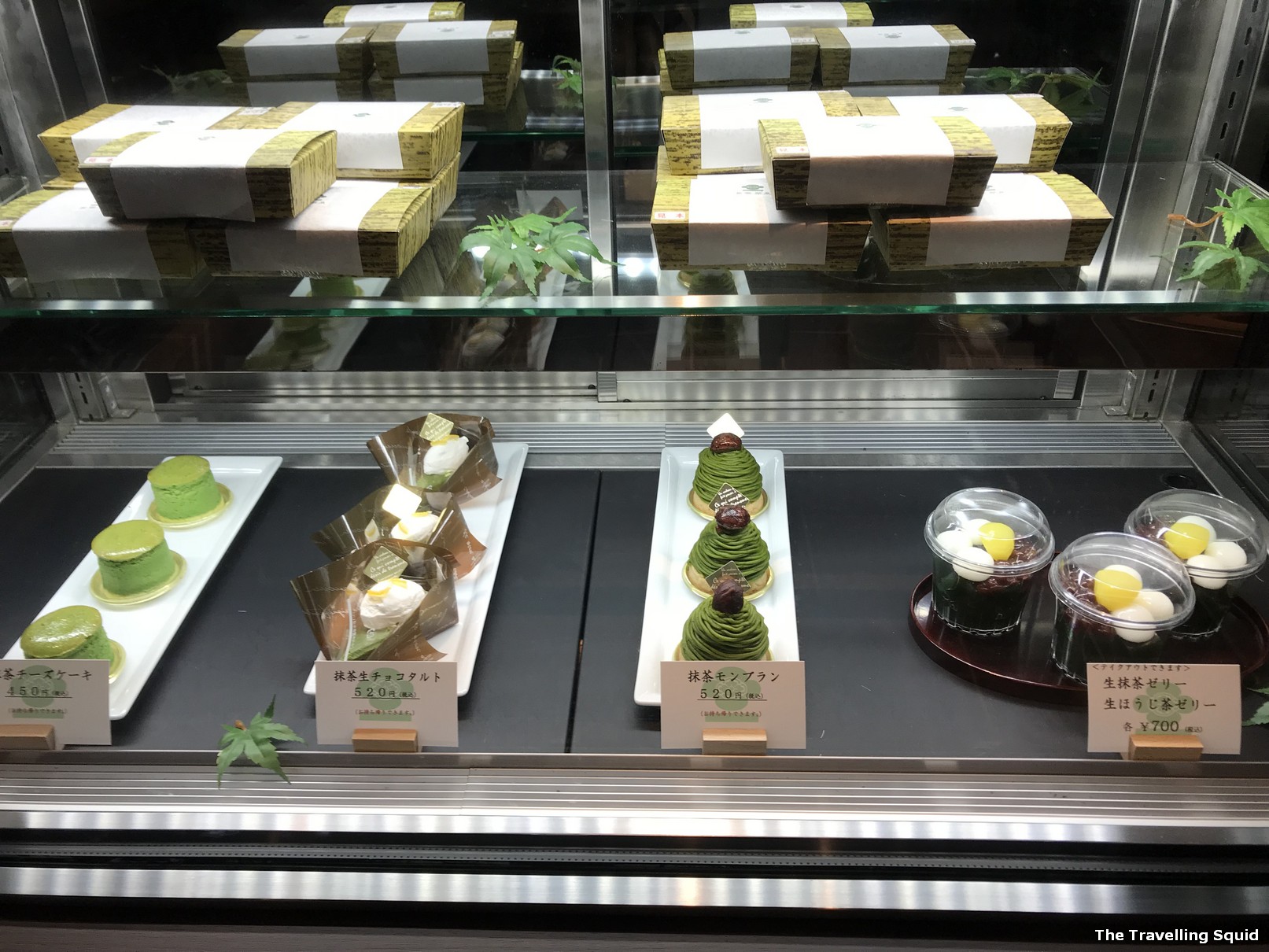 We arrived at 10.30am and the cafe was quite empty. But Saryo Suisen filled up soon after, and when we left at about 11.10am, the cafe was full and there were a few customers waiting outside. I observed that many like-minded individuals were having the green tea parfait as well. Those that didn't were looking at their partner's green tea parfait with envy.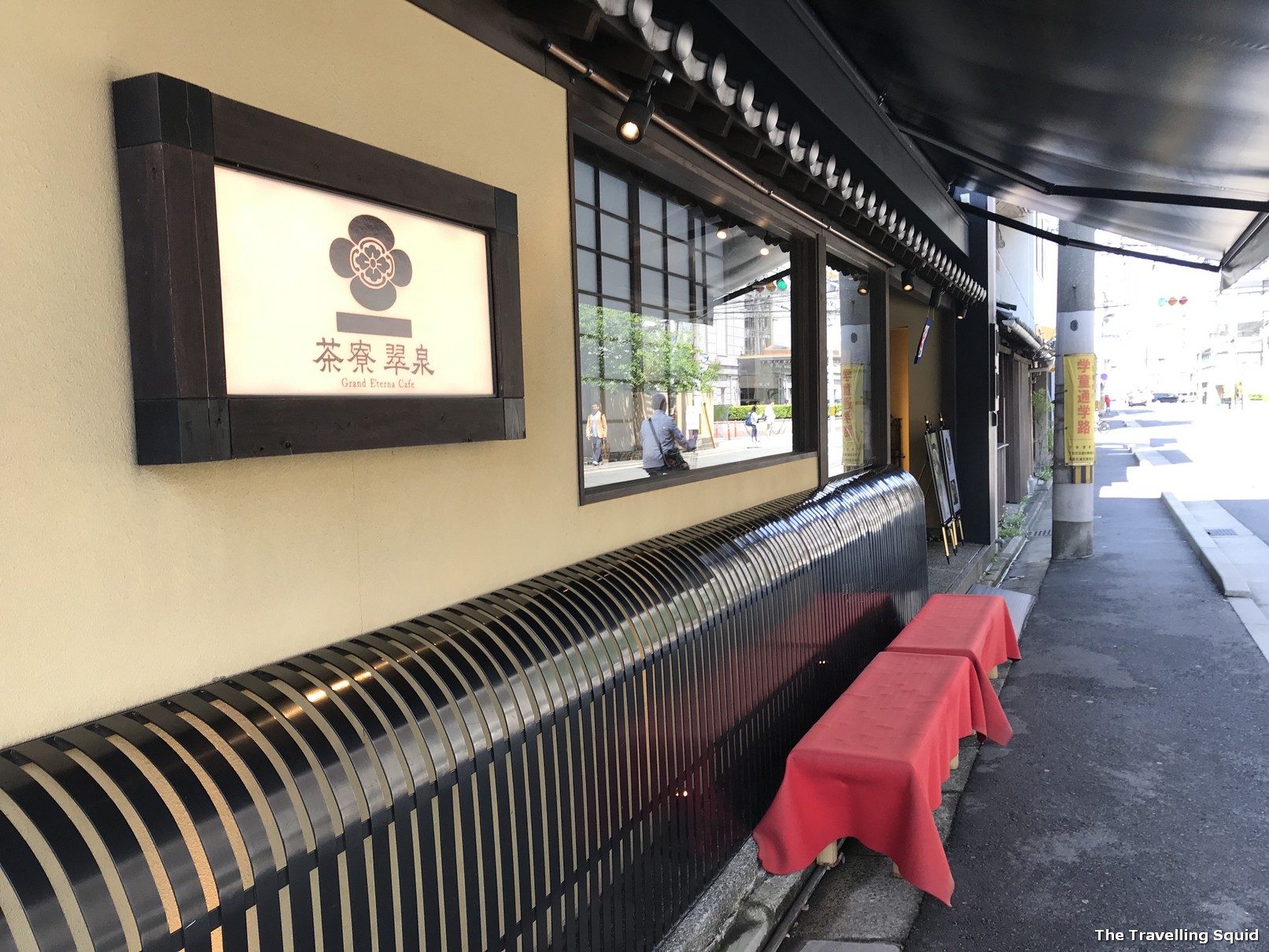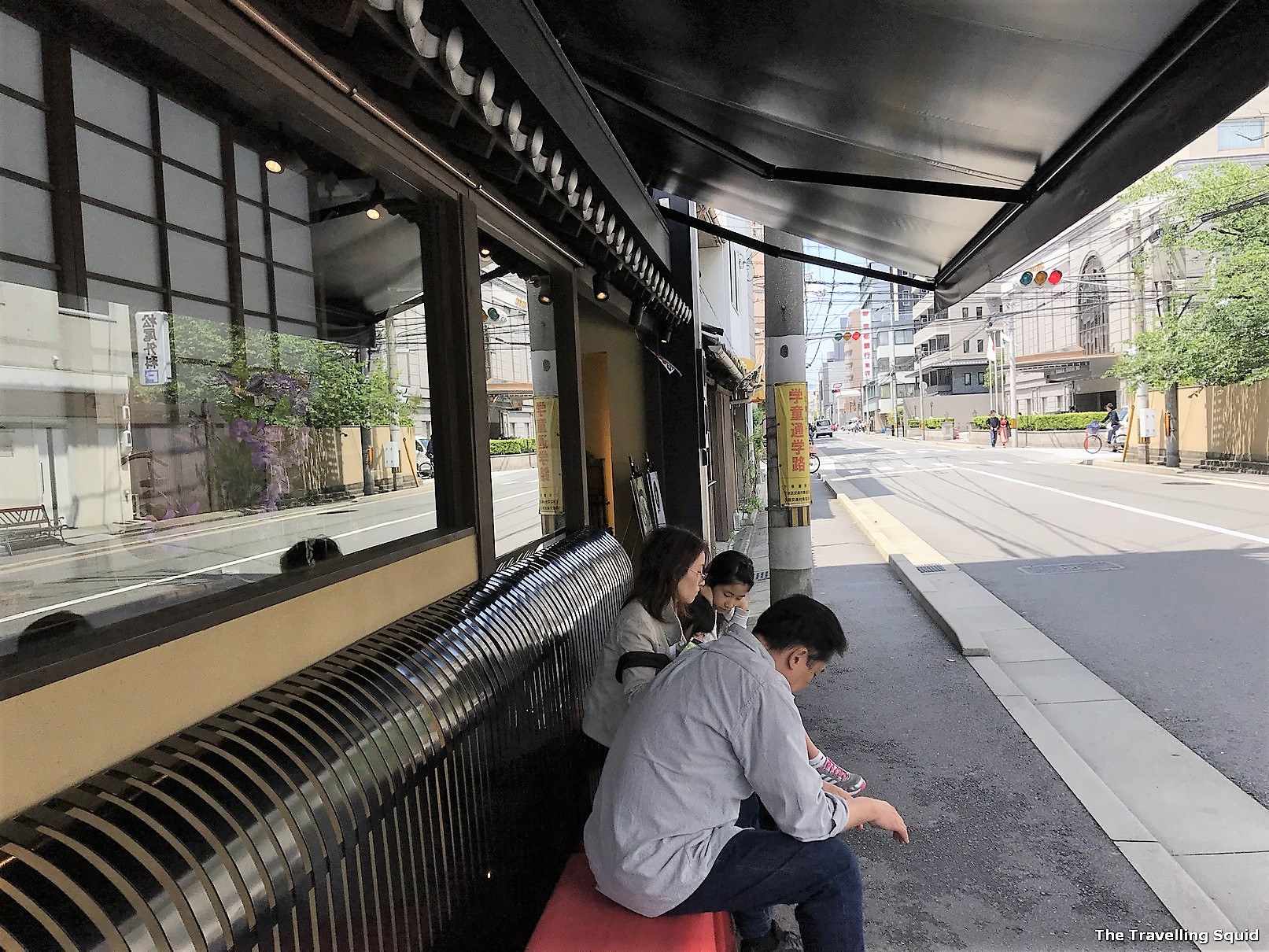 Separately, don't get confused by Saryo Suisen's English name – Grand E'terna Cafe because there's a one in Tokyo and they are unrelated. Just google the Japanese name 'Saryo Suisen' and you'll be able to find more information about it.
The Travelling Squid's Take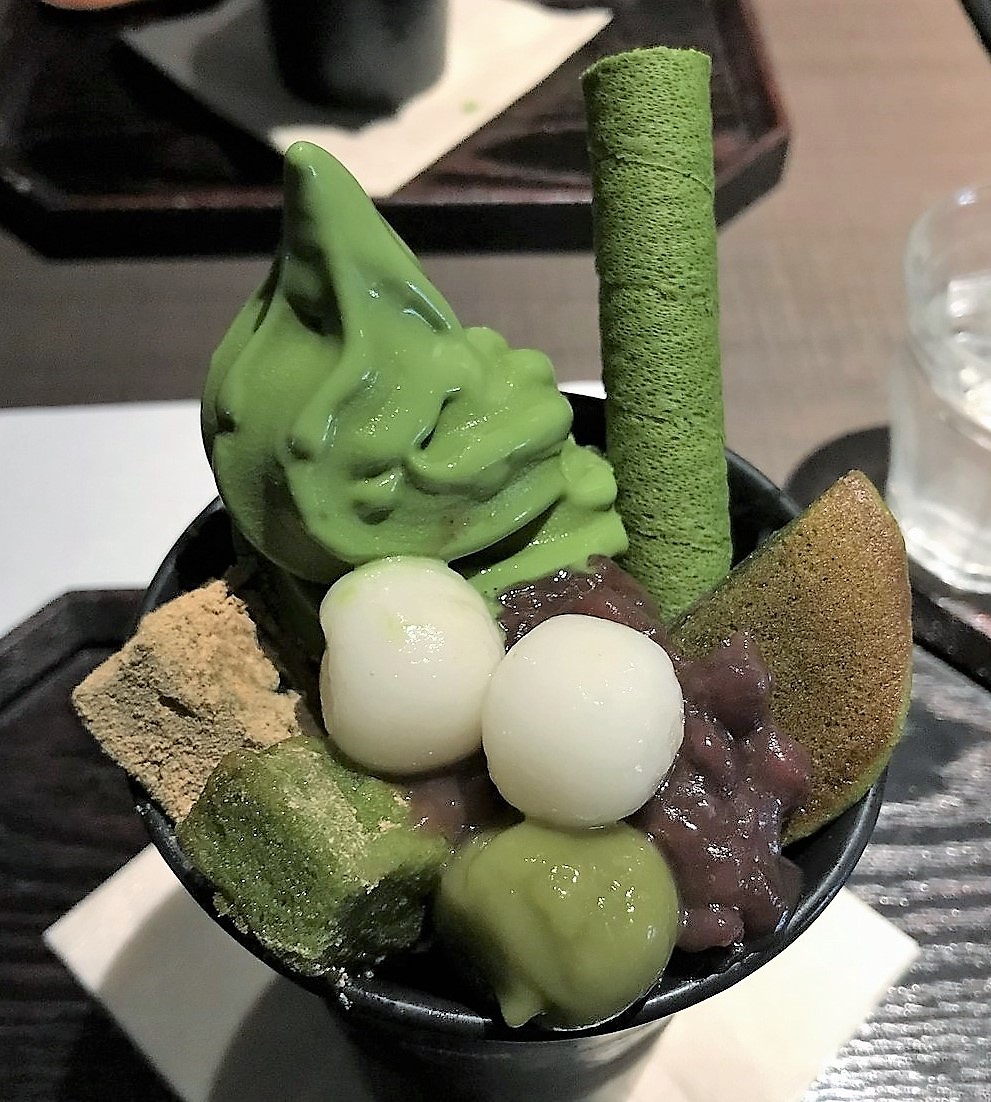 I'm not a sweets person, but without a doubt, it is worth visiting Saryo Suisen for the best green tea parfait in Kyoto. The green tea ice-cream is not only rich and flavourful, but the other ingredients have pulled their weight too. I would have thought this would be cloying and super rich, but it wasn't. The warabi mochi was of the right texture, and so was the green tea cake. The adzuki red beans were not too sweet, and went really well with the green tea ice-cream, which was the highlight of the green tea parfait. A perfect parfait indeed.
Just for this case, resist the urge to eat healthy. Some things in life are just worth indulging.
***
Visit Saryo Suisen for the best green tea parfait in Kyoto (茶寮翠泉)
Address: Japan, 〒604-0846 Kyoto Prefecture, Kyoto, Nakagyo Ward, 両替町通押小路上る金吹町461烏丸御池メディカルモール1階
Phone: +81 75-221-7010
Opening hours: 10.30am – 6pm daily
Website: http://saryo-suisen.com/