Three reasons to watch anime Mushishi after your trip to Japan
I'm used to travelling in India, having lived there for half a year. Travelling in India and Japan requires a different skillset and I'm not particularly good with the latter. Naturally, my recent trip to Japan had left me slightly unsettled and frustrated. I had so many questions. And I think Japanese anime Mushishi has helped to put some things into perspective. To be honest, I can't explain how it has helped exactly. But I have tried to distill my thoughts into three reasons as to why you watch anime Mushishi after your trip to Japan.
I must caveat that on the surface, Mushishi comes across as pretty slow-paced. The plot is also relatively simple, as compared to the action-based TV shows you get on Netflix. That said, the beauty about Mushishi lies in the depth of a simple storyline and its honest reflections of human nature.
In gist, the story surrounds the presence of creatures called Mushi (蟲). I consider them to be 'spirits'. They have supernatural powers and in their bid to survive, have at times caused problems for the people living around them. Most humans are unable to perceive Mushi, but there are some like the Mushi-master Ginko who can see them. The story revolves mainly around Ginko, as he tries to help people who had their lives disrupted by Mushi.
Three reasons to watch the anime Mushishi after your trip to Japan
If visiting Japan was akin to having a multi-course kaiseki meal, watching Mushishi is like having a warm cup of hojicha to settle the stomach and end the meal. It's warm and comforting – a great way to end your trip.
1. Landscape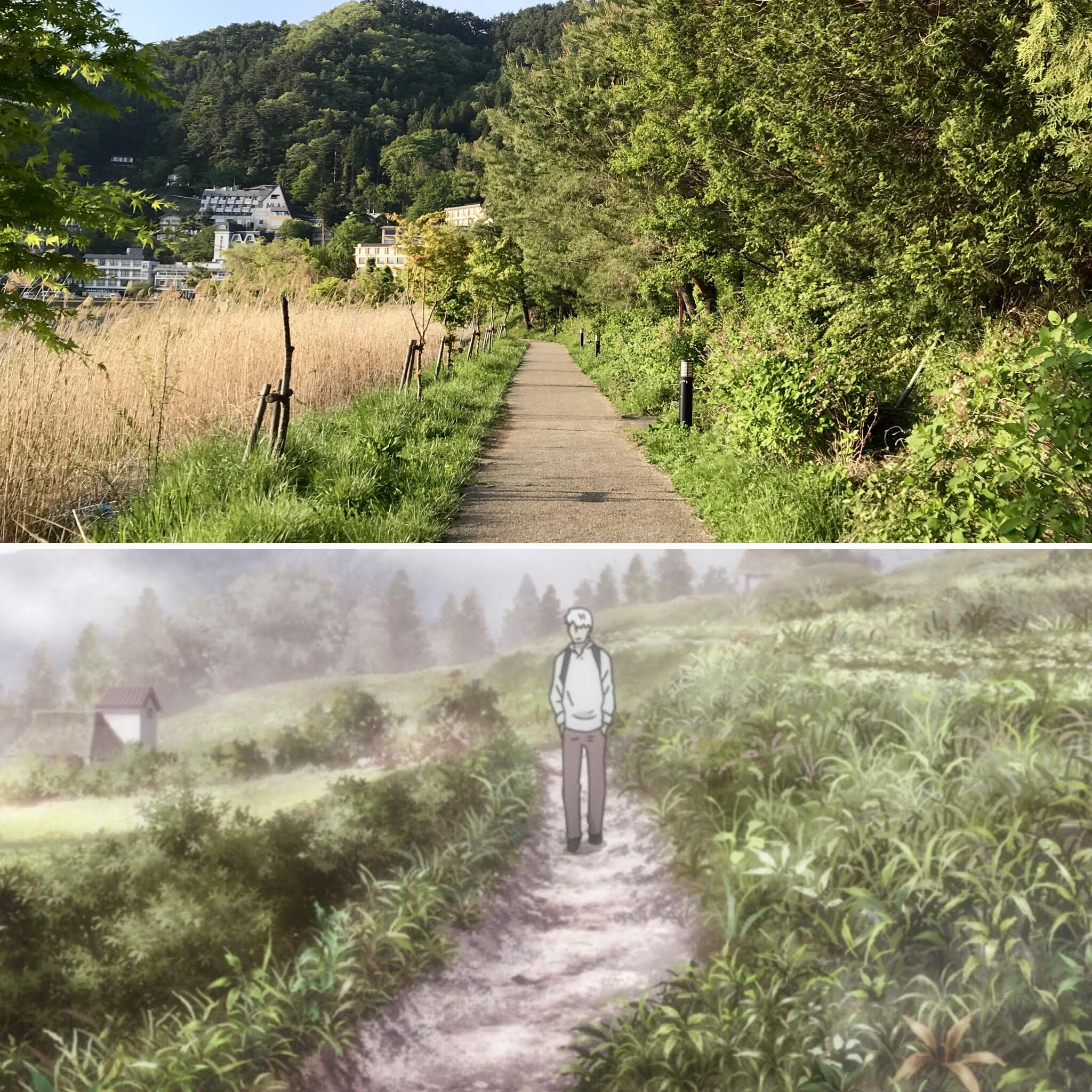 The depiction of natural landscapes in Mushishi is beautiful – the forests, mountains and fields. It brings back memories of Arashiyama in Kyoto and I thought the resemblance of the forest was striking. The fields resembled that of a walking path in Lake Kawaguchiko. My view is that the depictions of nature in Mushishi can at times, be superior to that of photographs.
2. Culture
It is a challenge to understand Japanese culture, especially if you don't speak the language. At shrines and temples, I observed the need to be in balance with nature. To consider the flow of things around us. Mushishi in a way, sheds some light on how people are respectful of nature – the trees, the animals and most importantly, to the people around them.
3. Sensitivity
Mushishi is beautiful because it is not direct or forthcoming. Instead, one could gloss over the plot and sum up with a statement – 'it's not for me'. But you might be rewarded for your patience and introspection. For me, Mushishi is best enjoyed over two cans of beer – to watch the show without any preconceived notions.
The Travelling Squid's Take
Apart from the understanding of Japanese culture, I found Mushishi's portrayal of human nature spot on. The human traits exhibited were authentic, and in some parts, bittersweet. In particular, Ginko in the final episode 'Belldrops' sums in up quite well – that humans are wise, and we have hearts. But this has in turn contributed to our frailty.
While the episodes are not connected, it appears that the problems caused by the Mushi are at times exacerbated by the people who are affected by them. Sometimes, they refuse to admit that they have a problem. Sometimes they refuse to listen to Ginko's advice because of their pride. Or other times, they are unable to listen to him because they are in love and just cannot let go.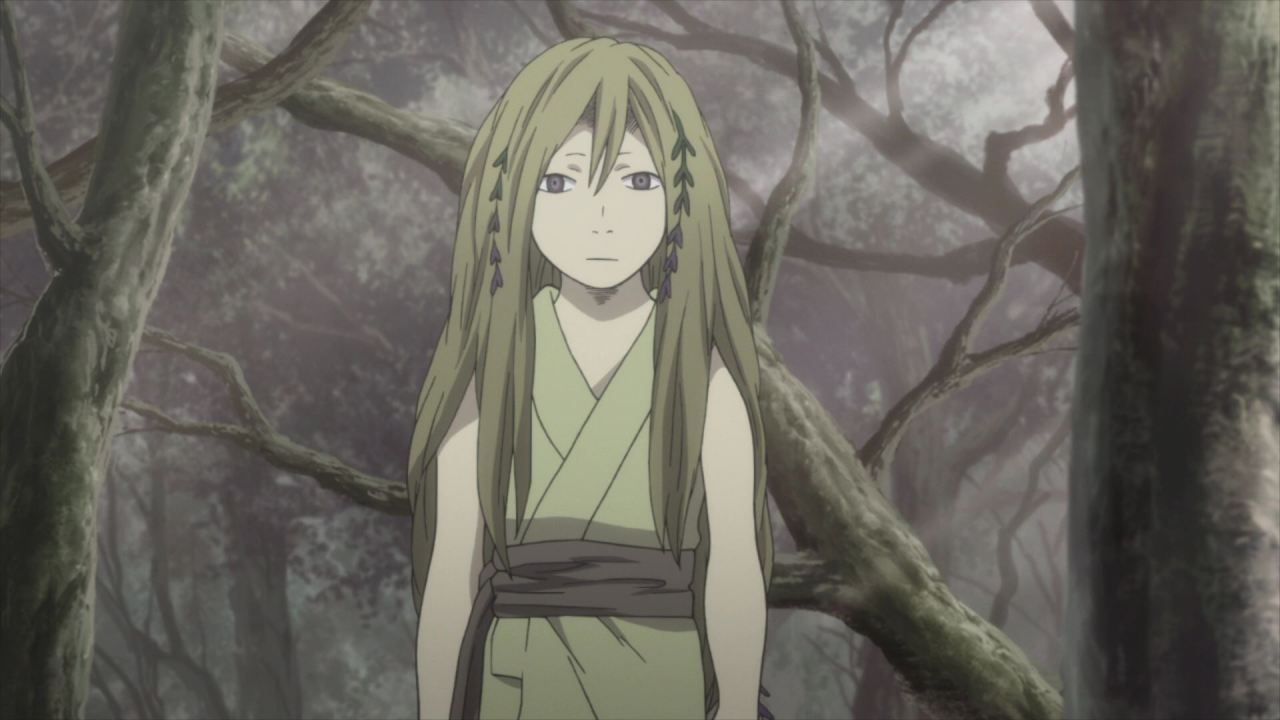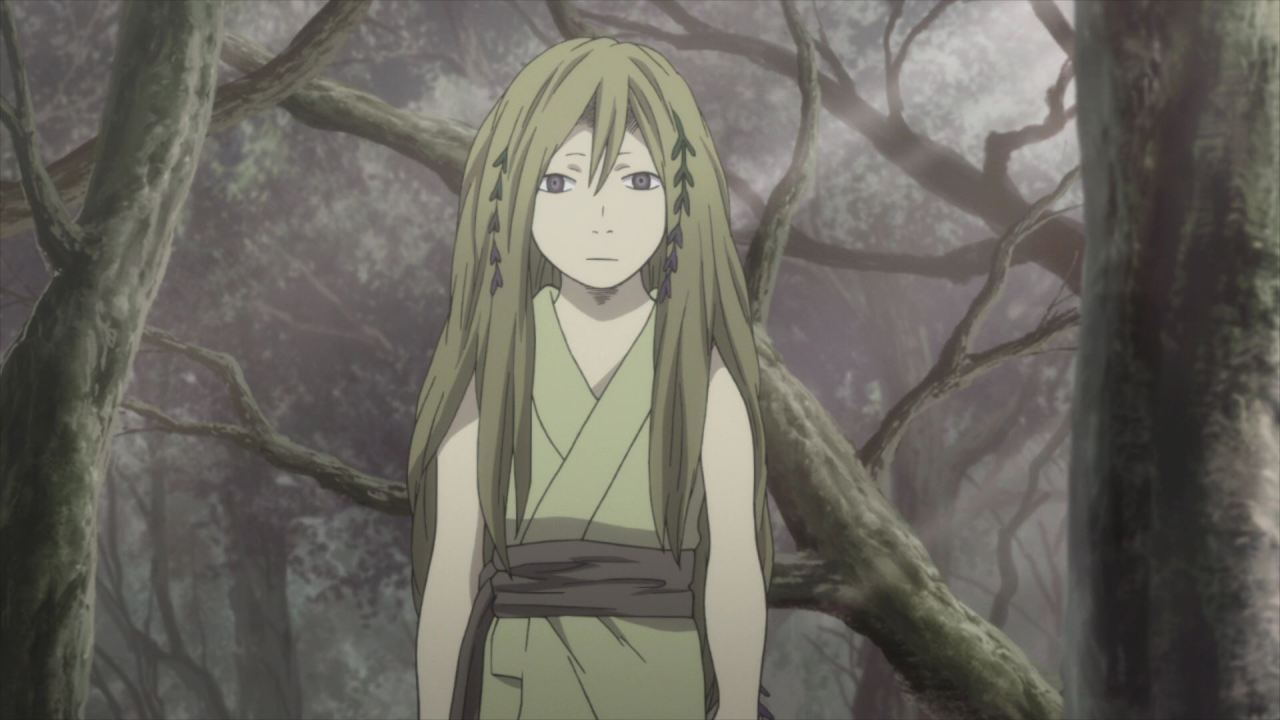 So there is plenty of relevance to our life today. But when you start to think that weeds could be an appropriate hair accessory in our modern world – it's perhaps a sign that you could be 'overly involved' with the show (or just had one too many beers). ( ͡° ͜ʖ ͡°)
*Thanks to Friend C for recommending this show 🙂