Visit Tokyo Mentsudan for tasty udon in Shinjuku (東京麺通団)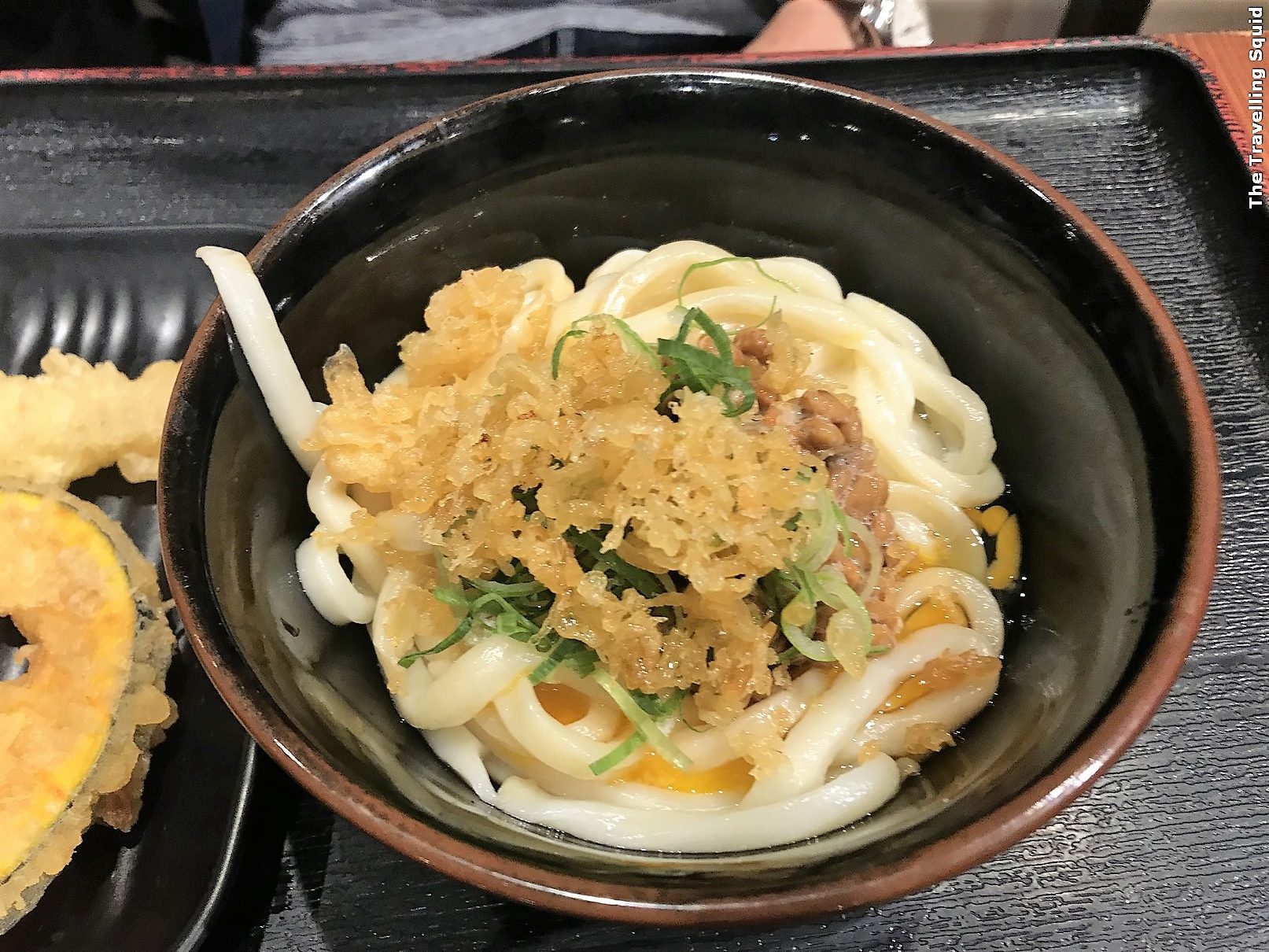 If you're visiting Tokyo, I'd encourage you to visit Tokyo Mentsudan for tasty udon in Shinjuku. This udon shop was located within walking distance from our AirBnb (of which the experience was not the most pleasant). But Tokyo Mentsudan was a good find because the udon was not only handmade, it was very affordable as well. There was also a wide selection of tempura  to go with it.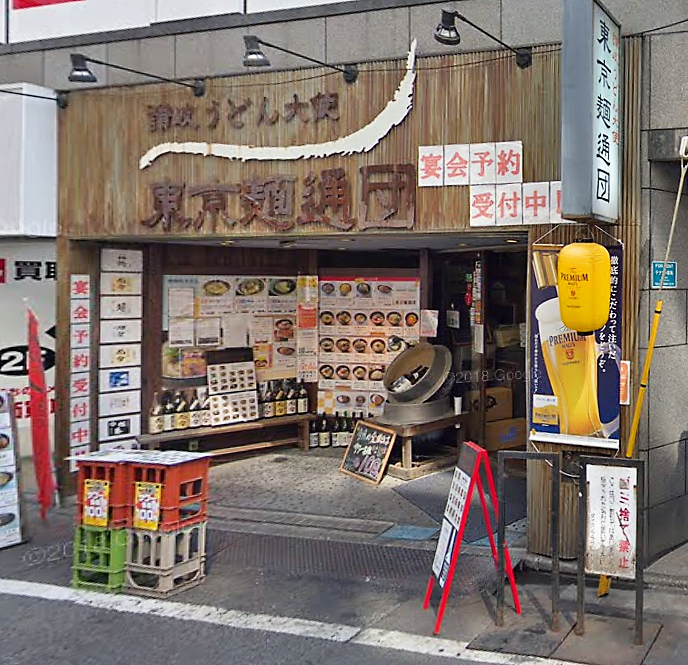 The ordering process
Patrons of Tamoya Udon in Liang Court, in Singapore, would be familiar with the ordering process. You first let the staff know what type of udon you would like – there are plain udon options available, but there's also the option for topping it up with beef, tempura bits and egg.  After your bowl of noodles is ready, that's not the end. You then take the tray to the tempura section to make a selection. There's a wide variety of tempura including the popular ebi (shrimp), fish, mushrooms and vegetables.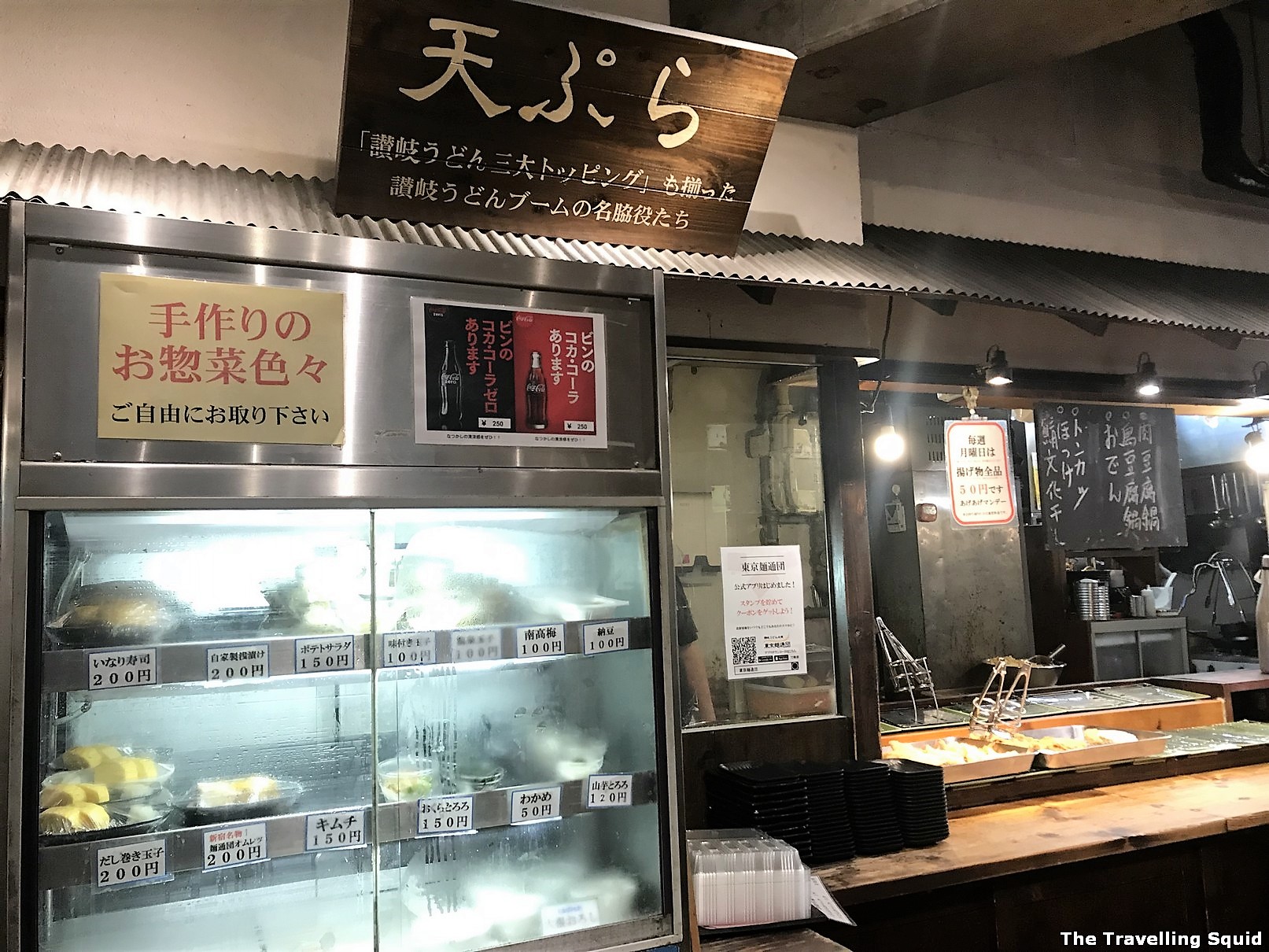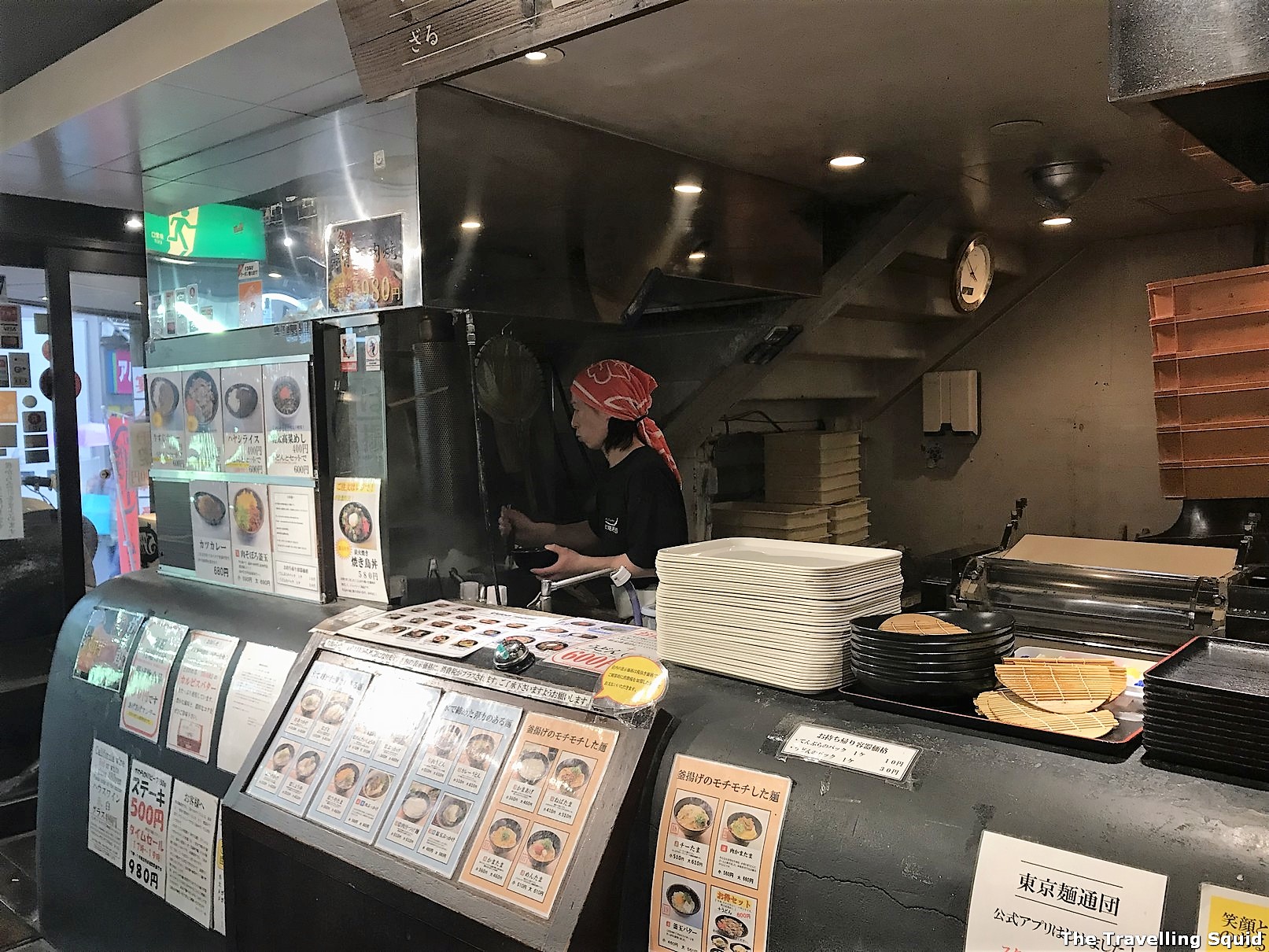 It was our first day in Tokyo and we had spent the morning travelling from Osaka to Tokyo. Was glad to find this place as it was relatively empty,  when we entered at about 2pm in the afternoon. Tokyo Mentsudan is a stone's throw from the main road artery of Nishishinjuku.
Curry udon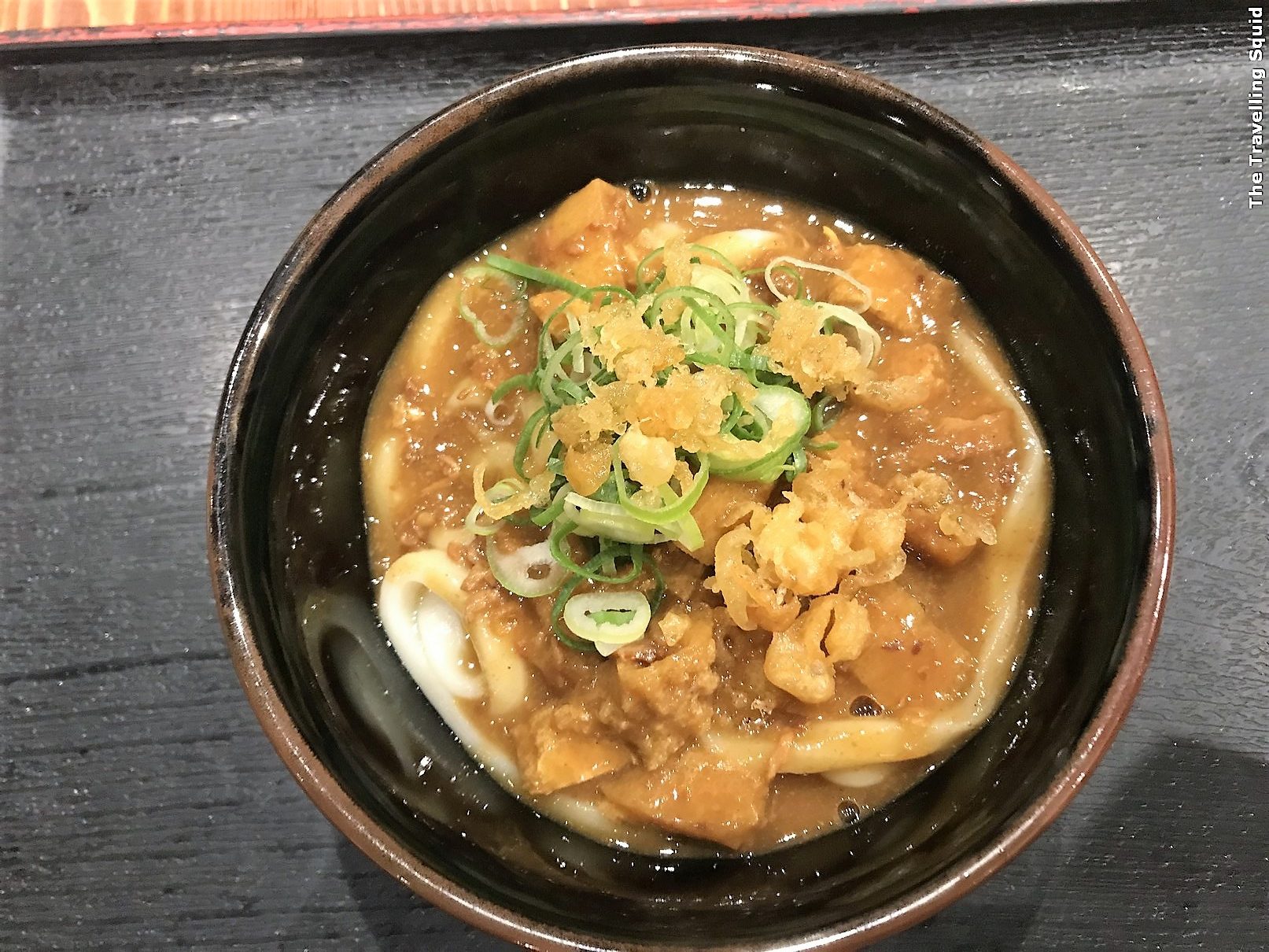 I ordered curry udon with a tempura shrimp. It was delicious. The noodles were chewy and al-dente and the curry did go very well with it. S was a little more adventurous and ordered udon with a raw egg. The taste was frankly speaking, too raw for my liking. The tempura went very well with the noodles.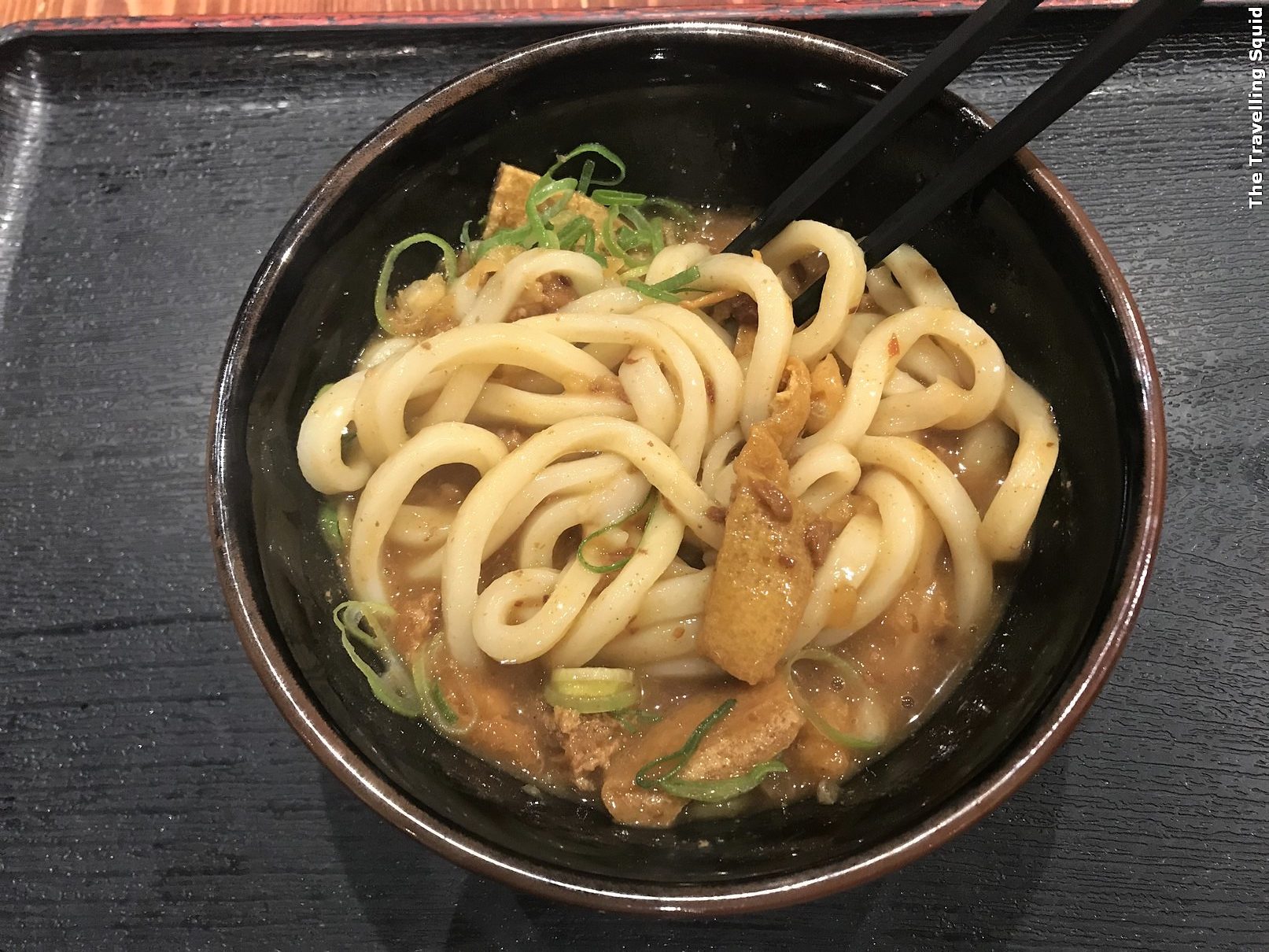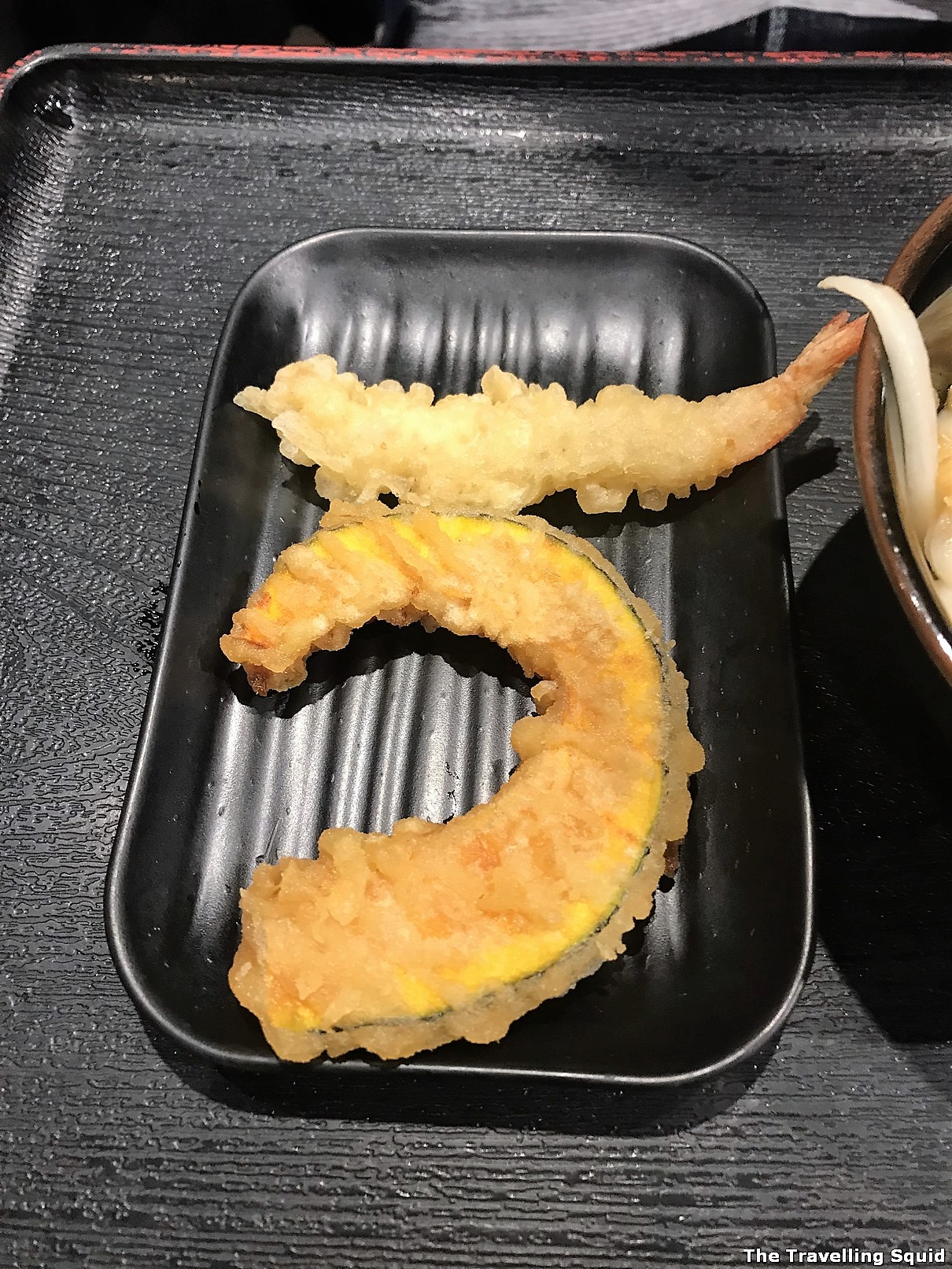 Udon with a raw egg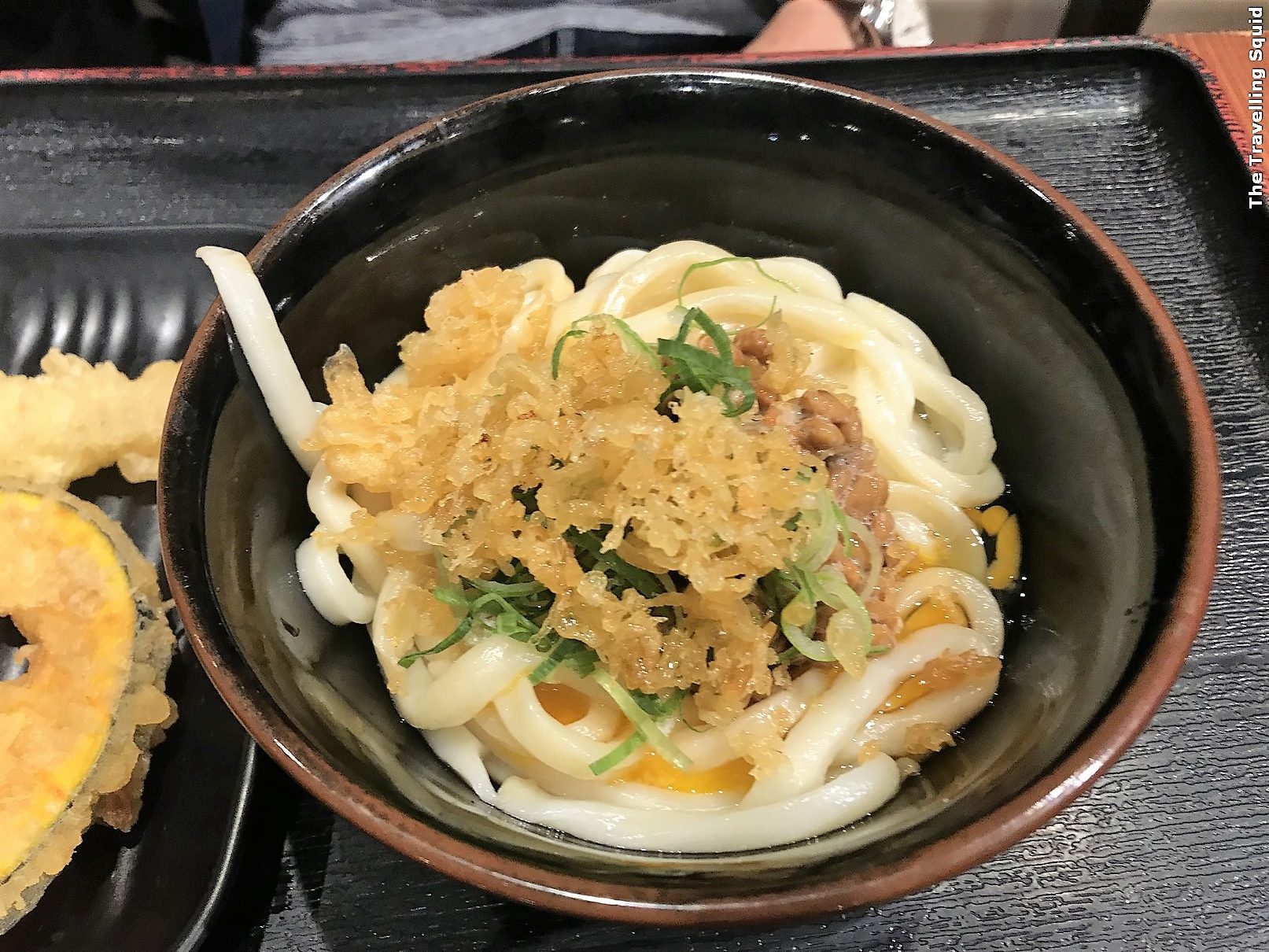 The Travelling Squid's Take
I wouldn't say that Tokyo Mentsudan was the best udon that I've had, but it was tasty and affordable. A bowl of udon costs us about SGD4. The tempura was affordable too and we paid less than SGD20 for both our lunches there, which is affordable for Tokyo standards. I also like that there was a wide variety of udon types and tempura available. The restaurant is also pretty big, making it a good place for gatherings too. If you're feeling hungry in Shinjuku, do check out Tokyo Mentsudan. It's a 15 minute walk from Shinjuku station.
***
Visit Tokyo Mentsudan for tasty udon in Shinjuku
Address: 7-9-15 Nishishinjuku Shinjuku Tokyo (東京都 新宿区 西新宿 7-9-15 ダイカンプラザ ビジネス清田ビル1F)
Tel: +81-3-5389-1077
Opening hours: (Mondays to Fridays) 8.00am – 11.30pm and (Saturdays and Sundays) 10.00am – 11.30pm