How to celebrate the new year Bangkok style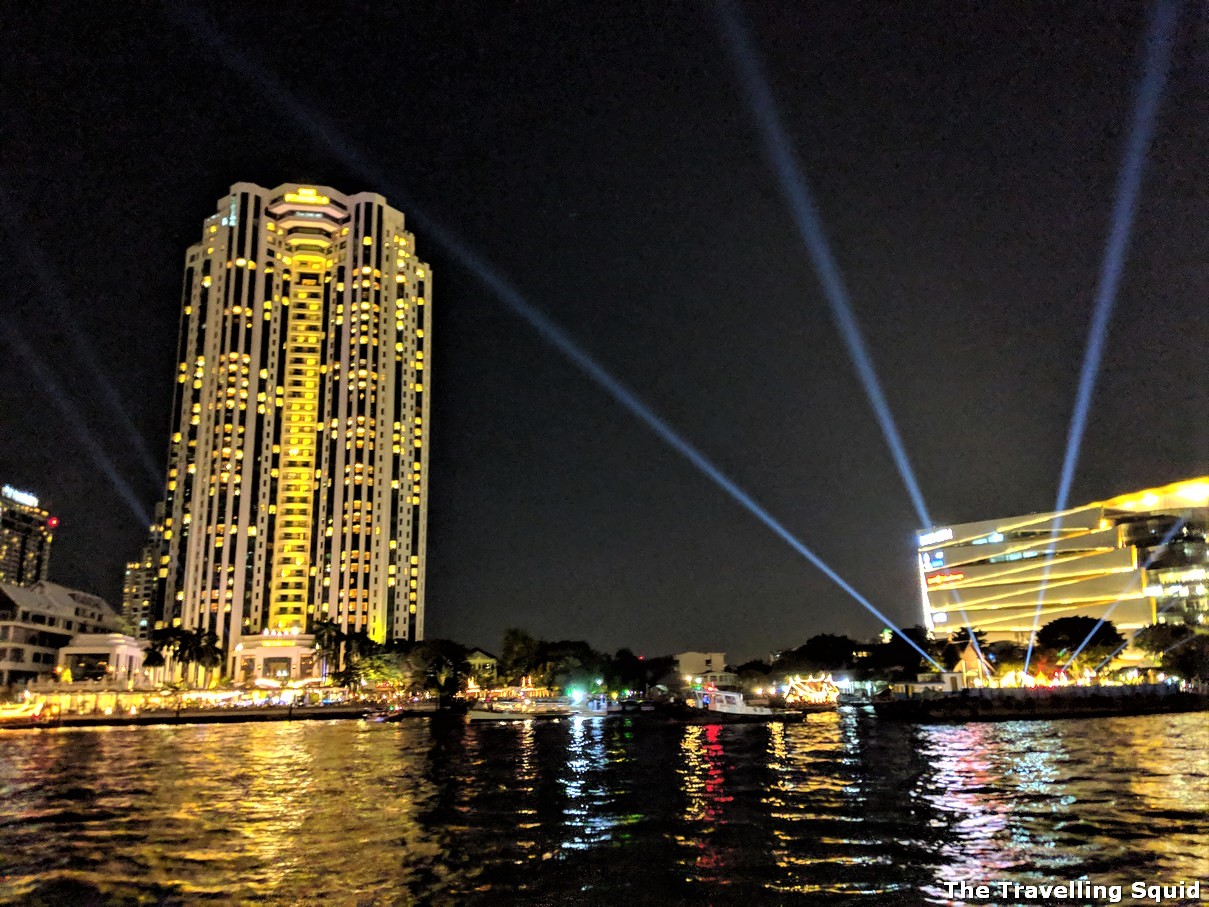 After a very intense December in 2018, I was glad for my year-end trip to Bangkok. I did not have any expectations for a new year countdown. We wanted to book a bar in advance, but the rooftop bars in Bangkok were charging sky-high prices, some even going as high as 15,900 baht (about SGD675 / USD530) for just dinner, or drinks. These prices were over our budget, and we decided to check out some bars in Bangkok on the day itself.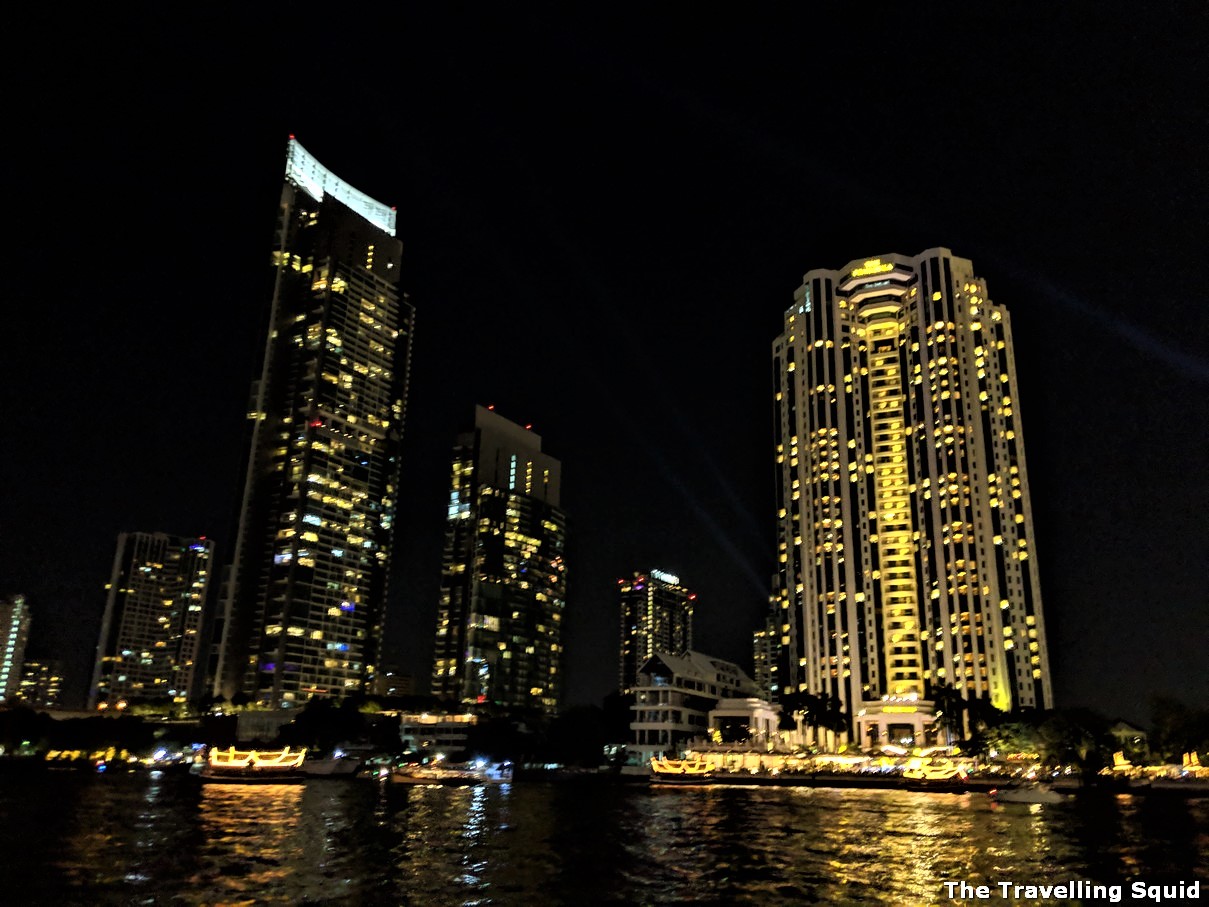 Now I have very low expectations with regard to counting down to the new year. In Dec 2017, I was nicely showered and in bed by 11pm. I recall stirring slightly when people started cheering at midnight, but I carried on sleeping. In Singapore, I find it tiring to catch fireworks displays. For most places, it's usually teeming with people. You have to go extra early in order to reserve a good spot for fireworks viewing. If you're unlucky, you get blocked by a tree. Heading home after that is also quite a hassle. The only times I went on the search for fireworks were because of friends.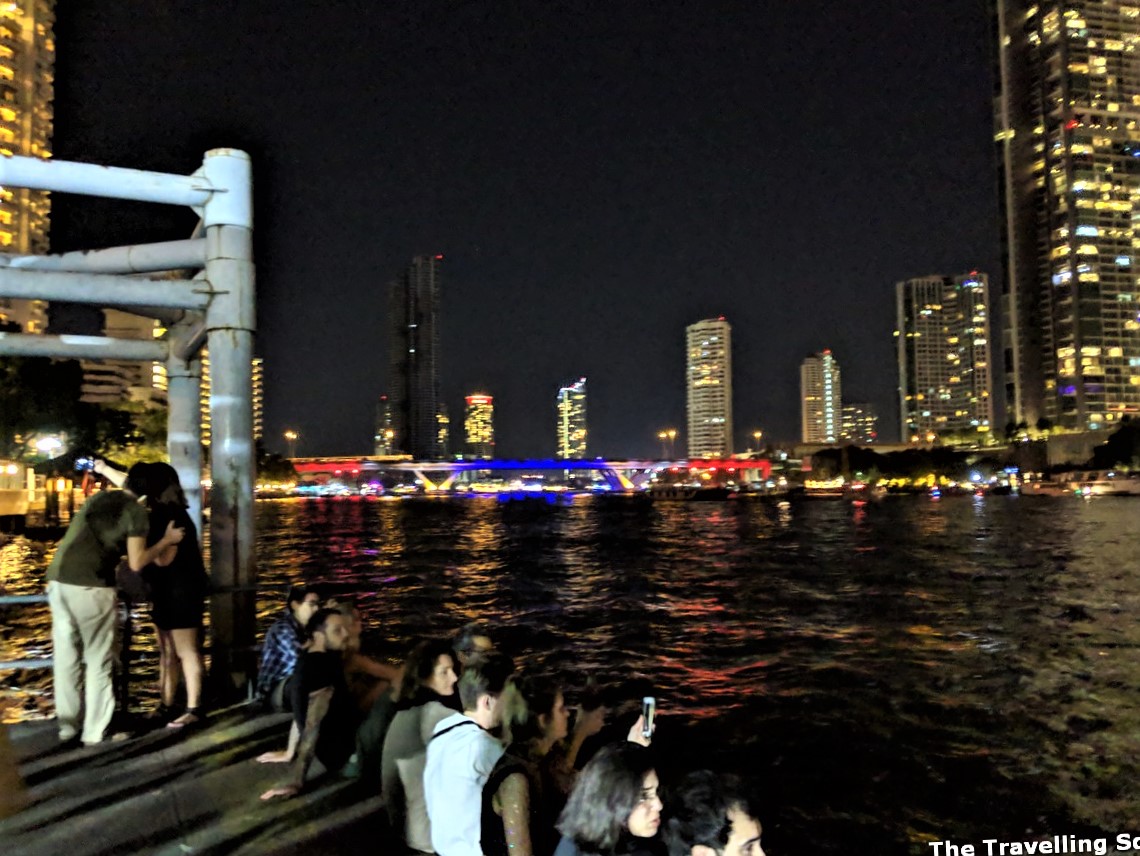 Back in Bangkok, it was 11pm as we tried our best to find a bar to view the fireworks. Unfortunately all the bars near the Chao Phraya river were full. As we tried to enter The Bamboo Bar at Mandarin Oriental, a snooty staff asked if we had made a reservation, and then proceeded to tell us that the bar was full. Damm. We were about to give up seeing the fireworks and Friend C suggested heading to the banks of the Chao Phraya river. We soon approached the pier nearest to the Mandarin Oriental (it's called Oriental pier) and was happy to find that there were not many people there. It was about 11.35pm. In Singapore, the whole place would have been filled with people with picnic mats and portable stools.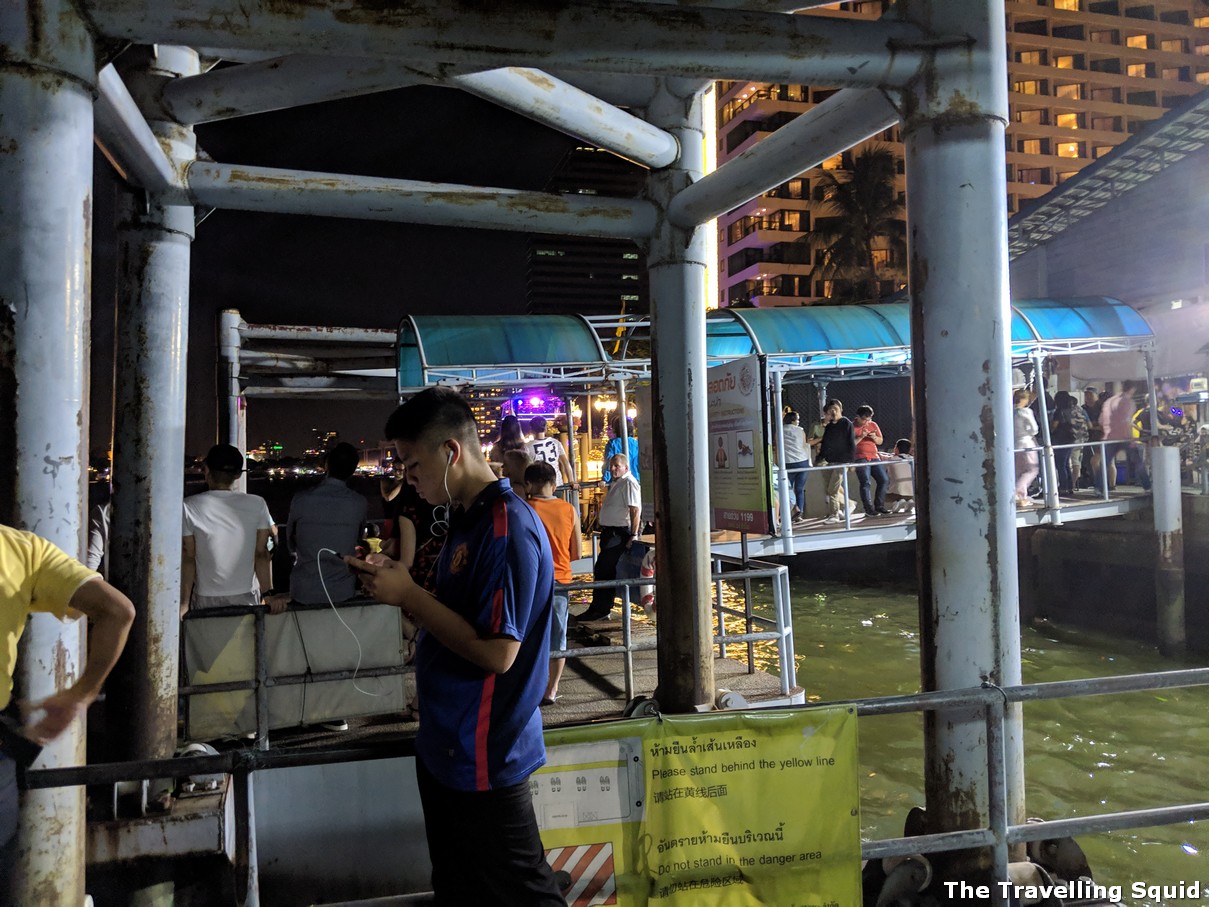 As we sat down on the corrugated metal sheet which lined the pier, we could see that from across the river, a party was going on at The Peninsula. Haps music boomed from across the river. The thing is, we could afford the SGD700 new year bar price but it just didn't seem worth it. To be honest, I didn't know what to expect at the pier and just hoped for the best. At 11.45pm, a security guard came to tell us not to sit too close the edge of the pier. We obeyed. At 11.50pm, the crowd at the pier had grown and there were lots of people standing behind. We were sitting in front and had the best view.
Security guard who tried to chase us a way
Just as we prepared to usher in the new year, a security guard starts tapping us firmly on the shoulder, asking us to stand up, move away and leave the pier. I suspect he could have been ordered by the hotel to do so, I'm not sure. It was strange because just moments ago, we were told to move away from the water's edge. No one asked us to leave. So it was unreasonable of him to do so. People around us took several steps back but remained in their position.
We remained firm and refused to leave. After all, it was less than 10 minutes to the new year. The security guard continued to tell us to leave, and I sported the air of a confused tourist in response. 'Huh? What you're saying? Sorry, you see, there is no room to move.' Our persistence paid off and at 11.55pm, he left us alone.
The Fireworks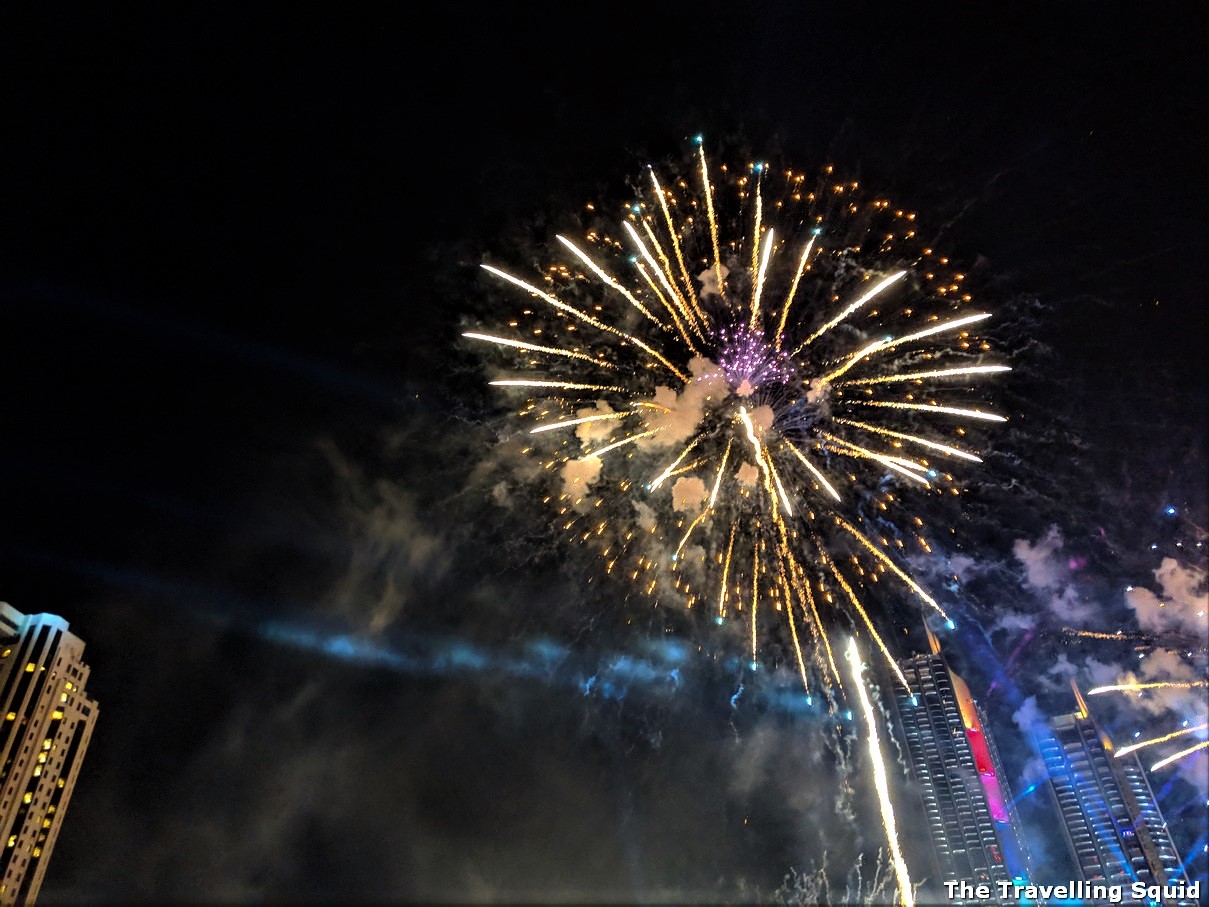 At the stroke of midnight, the fireworks started. It was one of the biggest fireworks displays I had seen in my life. It came from a boat on our right. After eight minutes, when I thought the display had ended, more fireworks sprang forth from the middle boat, parked right in front of The Peninsula.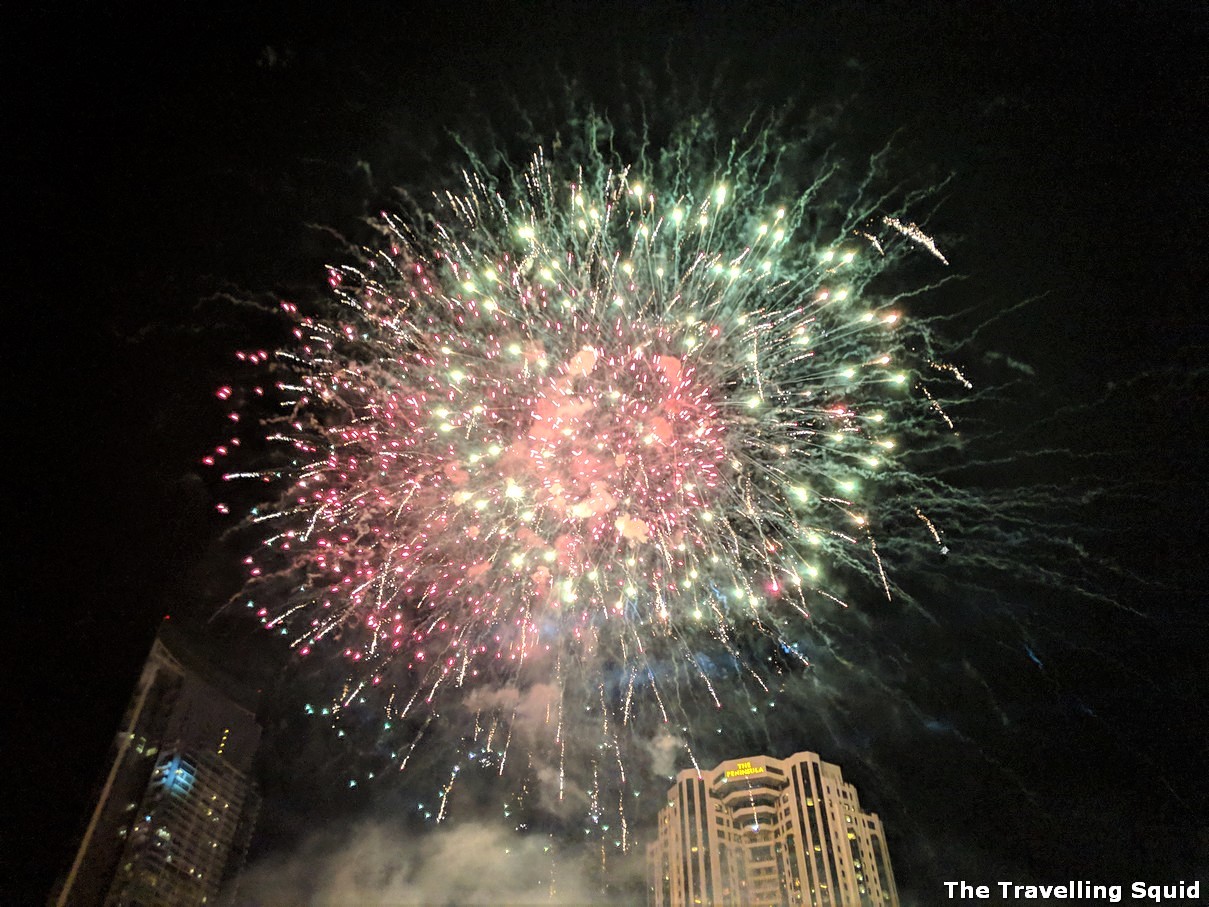 The pictures do not do the fireworks display justice. I suppose fireworks has a 'wow' factor because they look like falling stars, and when there's just so many of them, it almost feels like you're stepping into space. For me, the only other experience that could rival this was seeing fireworks set off at a remote village in Yunnan. Back then, there were no other lights around us and we were almost in complete darkness. The fireworks felt like they were about to descend on us. It was very thrilling (and yet a little worrying).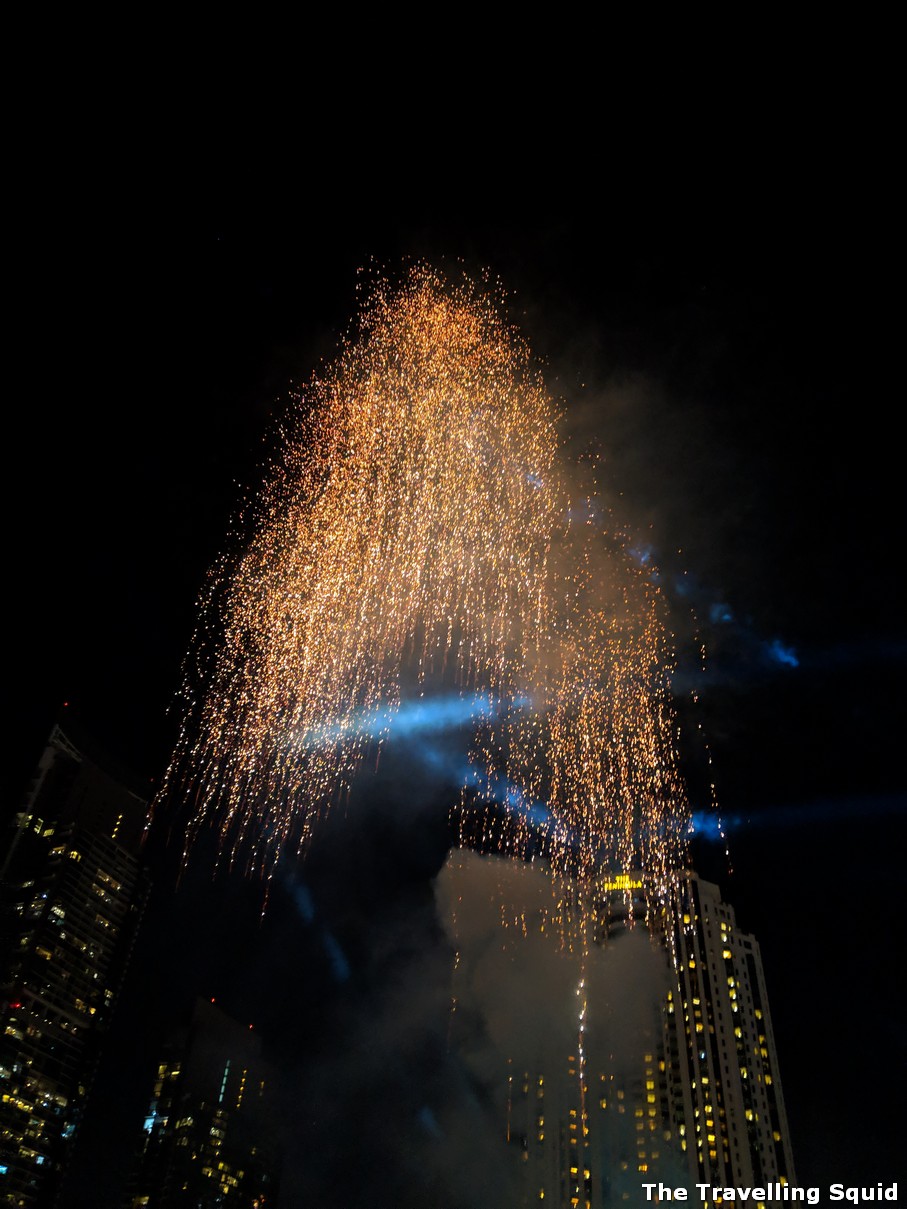 The Travelling Squid's Take
I suppose the security guard came to chase us away at the orders of a hotel nearby. I suspect that the nearby hotels had contributed financially to the 15 minute long fireworks display, which could mean that they wanted to make it more exclusive.
But they are wrong. Fireworks are never meant to be exclusive. And so is the celebration of the new year. Every one has different hopes, dreams and budgets, but if you put your heart to it, you should be rewarded by an inspirational showcase of fireworks (be it at swanky rooftop bar, or a down-to-earth pier with friends).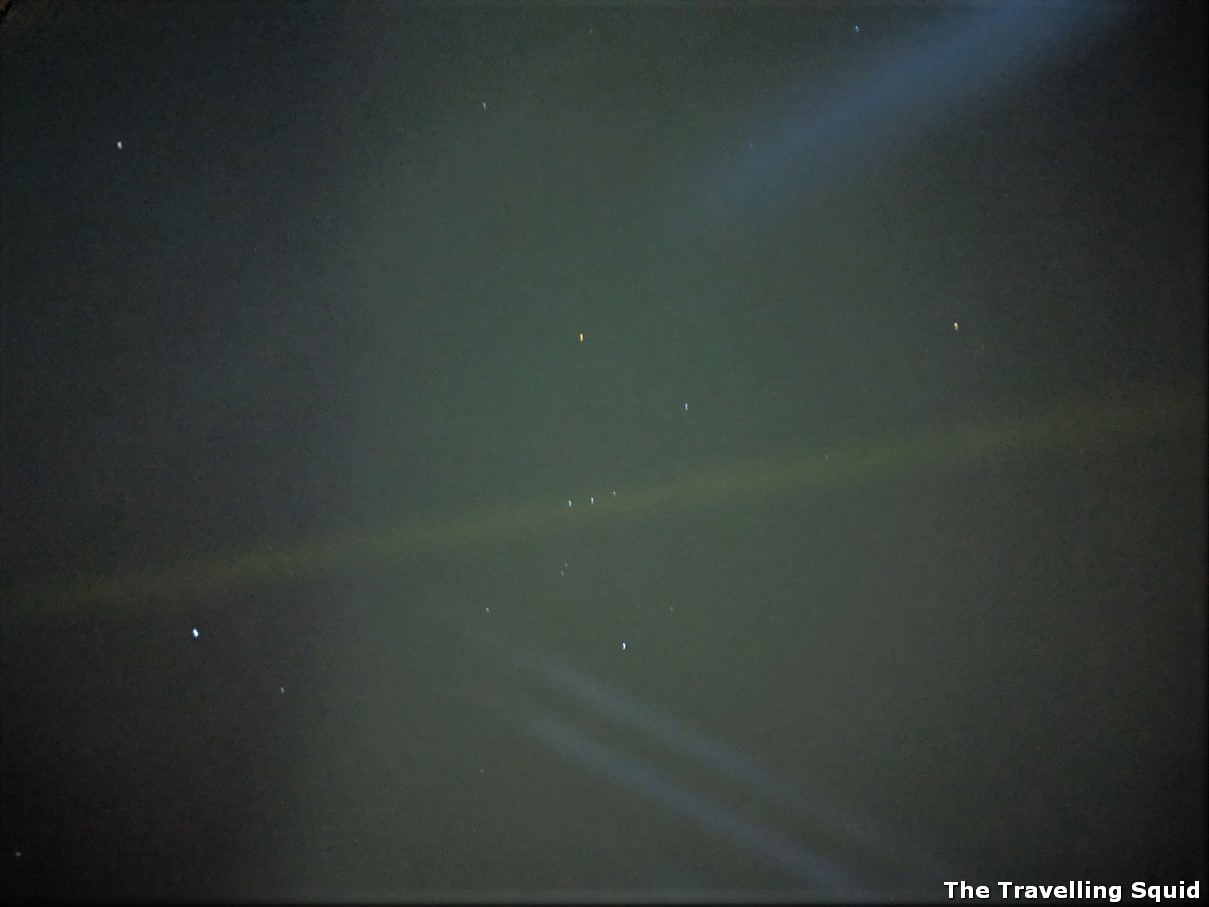 I was very pleased with this year's countdown not only because the fireworks display was very good, but because heading to swanky rooftop bars to countdown isn't really my style. The fact that as a group of friends we persevered and refused to budge when told to leave made it more meaningful. I used to think that fireworks didn't matter; what matters is the company that you're with. I still think this is true. But hey, when you combine the two, you're left with an 'explosive' mix and a memorable start to 2019. : )