Photo story: Visit to the Kamakura Yuigahama Beach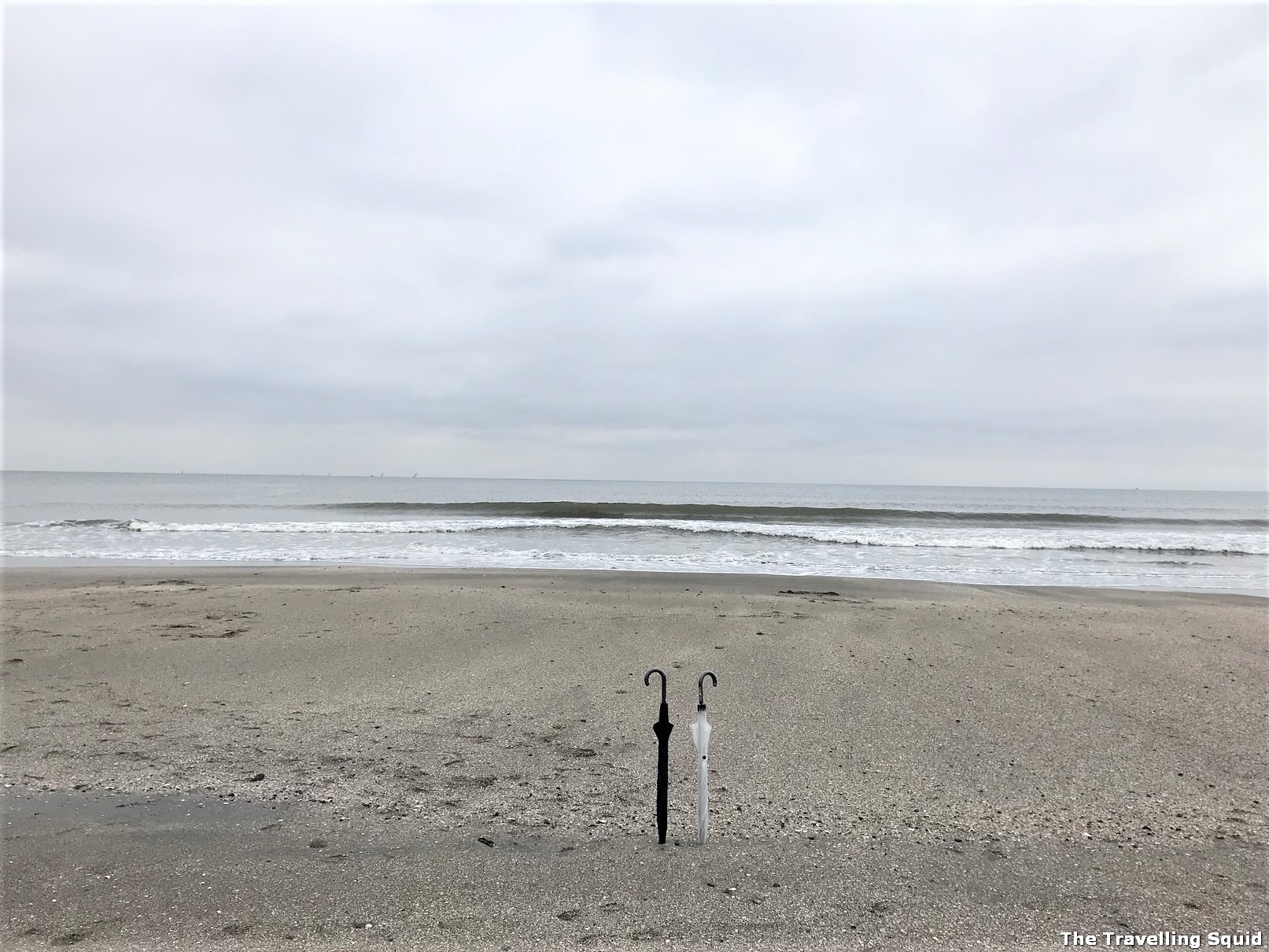 When we arrived in Kamakura, it was a wet, gloomy day. It had rained a couple of hours before and the sky was full of rain clouds. So we didn't visit the Kamakura Yuigahama Beach at the most optimal time. A quick search on Google revealed a deep blue sea and a bright blue sky, so don't let the photos put you off from visiting the beach. In fact, our visit to the Kamakura Yuigahama Beach was very pleasant because of the picture with two umbrellas. I'm not sure who placed them together, but it made for a good shot.
How to get to the Kamakura Yuigahama Beach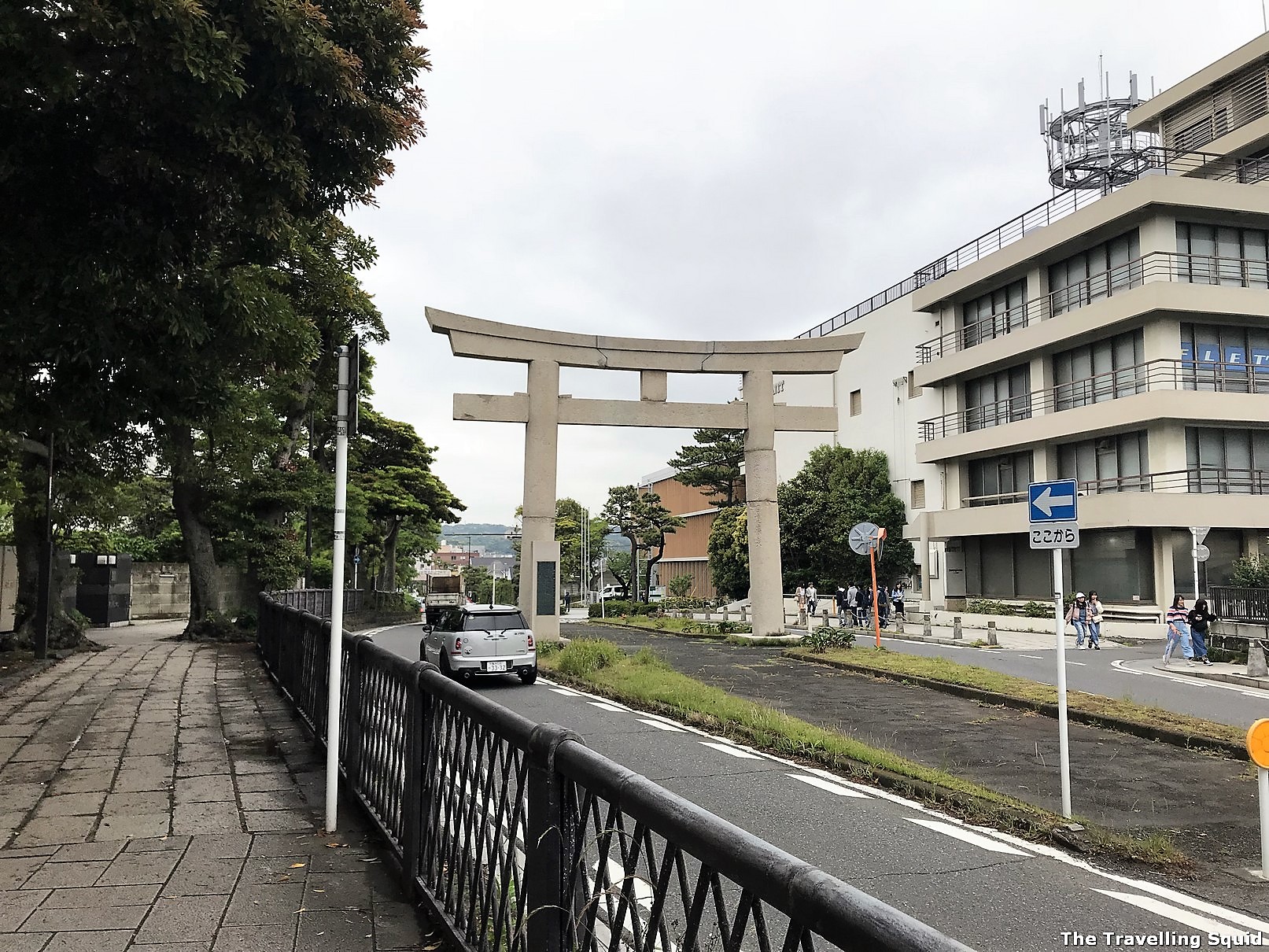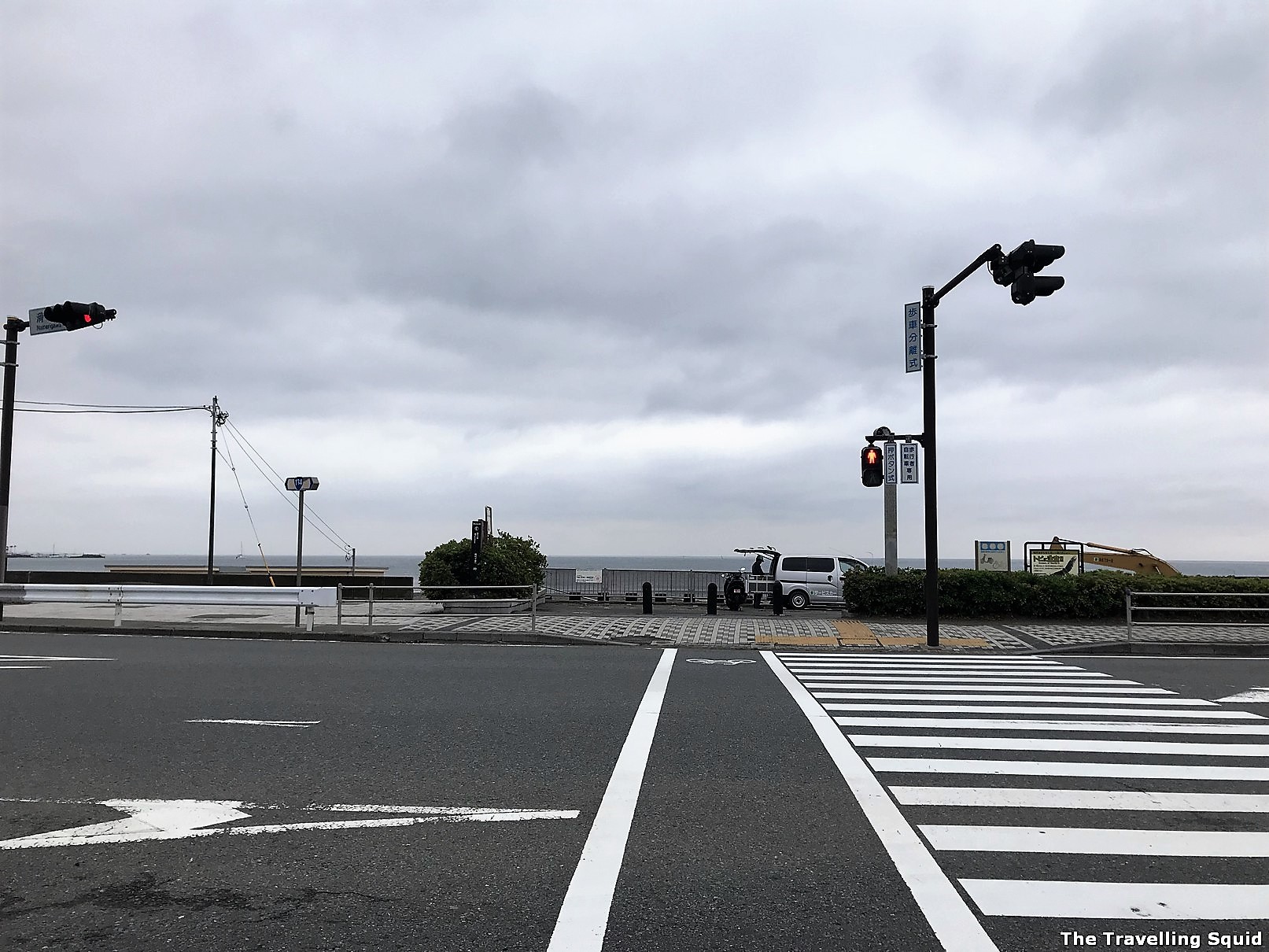 From Tokyo station, we took the JR line to the JR Kamakura Station. It took an hour to get there. From the station, it was a 15 min walk to the Kamakura Yuigahama Beach. It's a straight road, which makes it easy navigate. The rain had just stopped and the ground was damp, but I thought the beach was still worth visiting. You can also walk back to the Kamakura Station using a different path. It's quiet, calming and peaceful, unlike the fast-moving pace and atmosphere in Tokyo.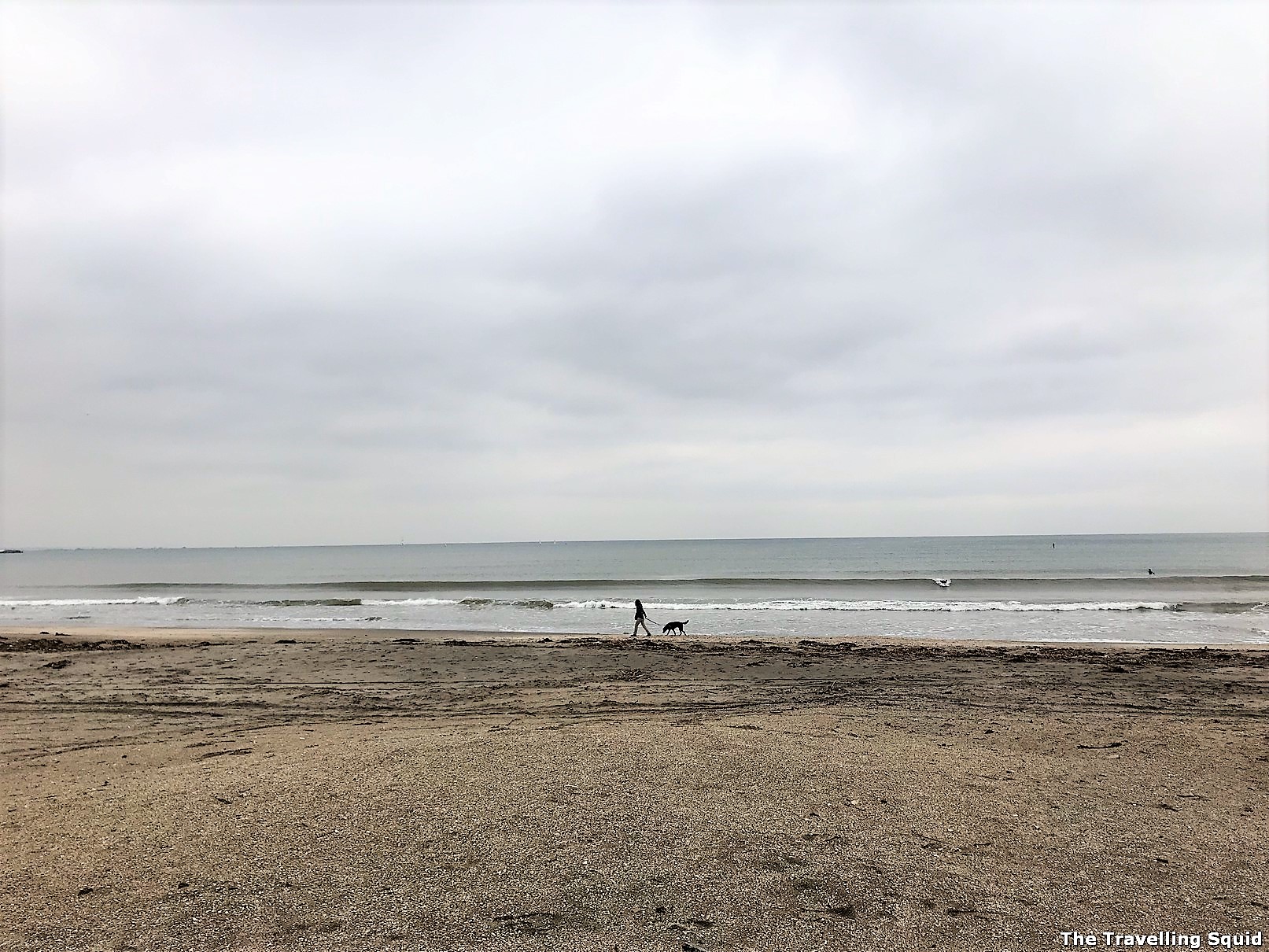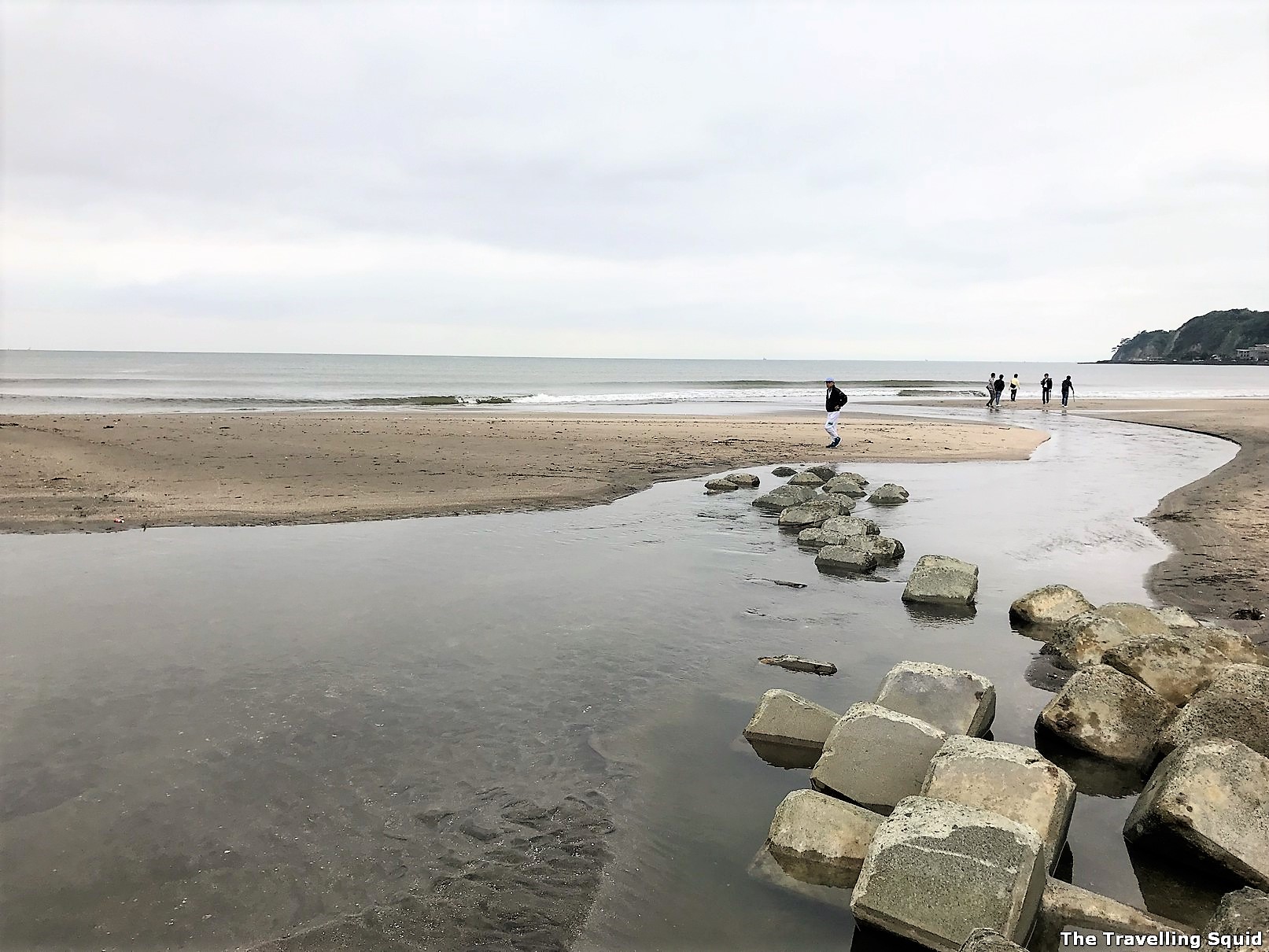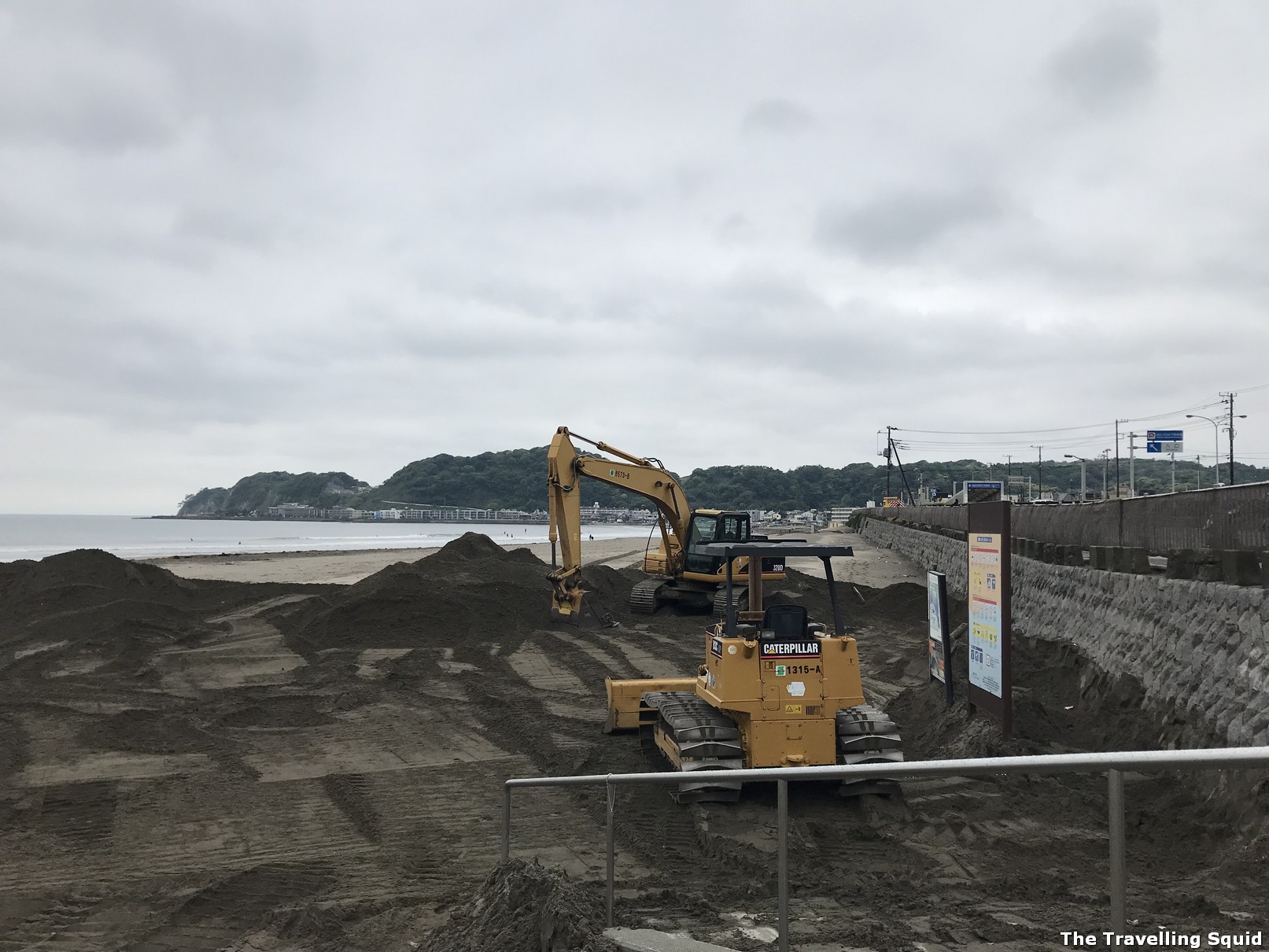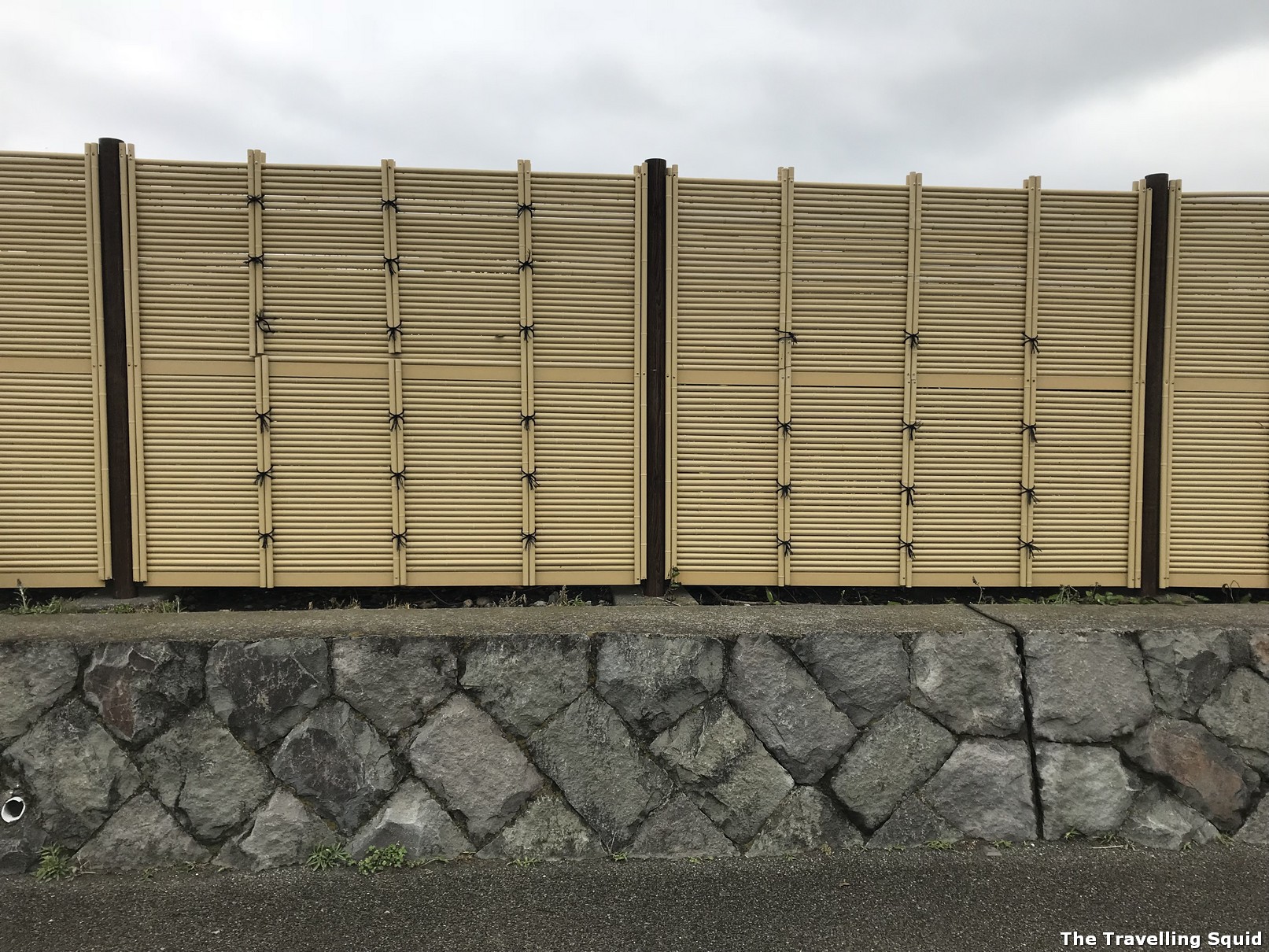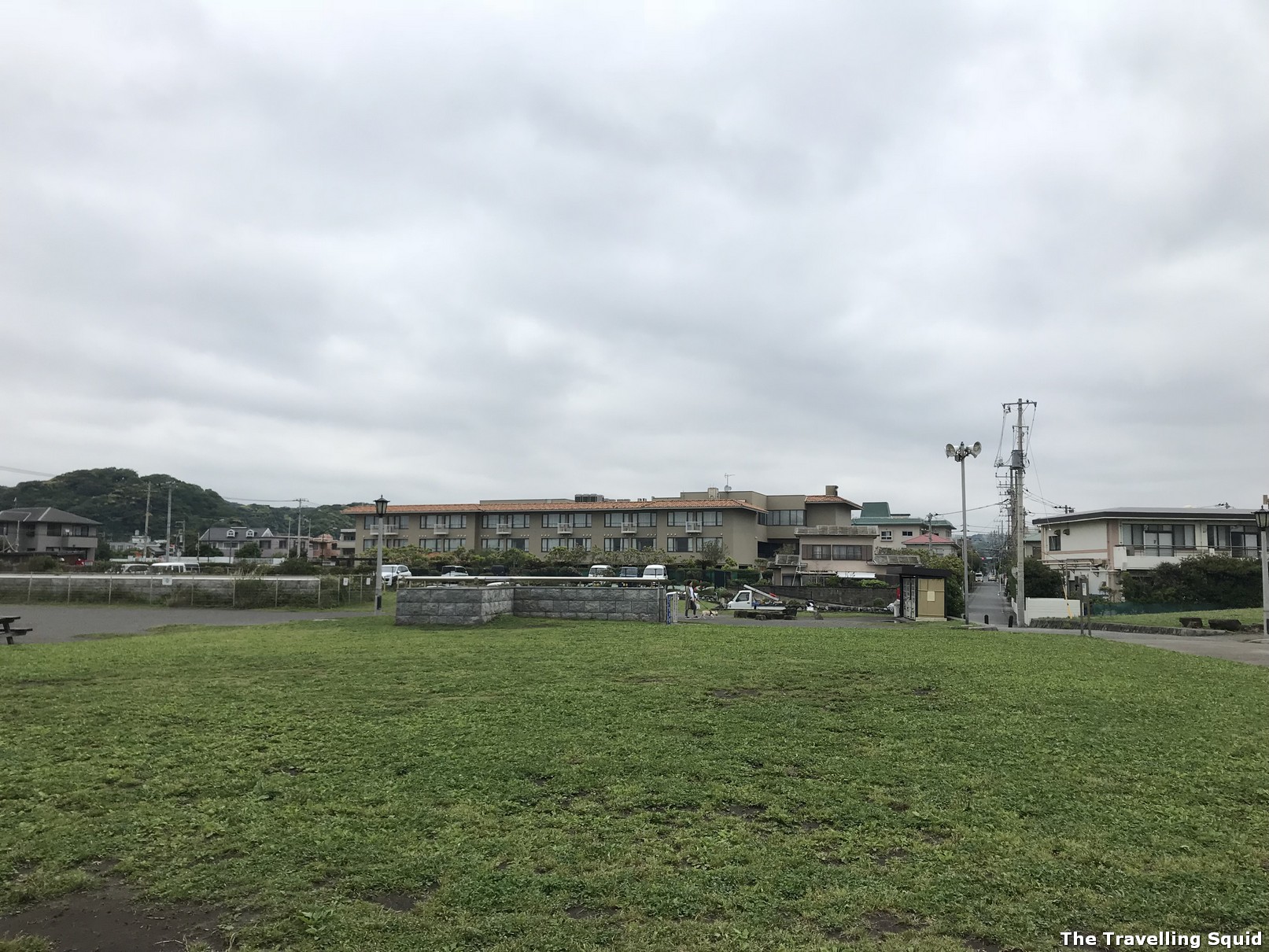 The Travelling Squid's Take
If you need a break from the fast-paced city life in Tokyo, Kamakura is the best place to visit. It's only an hour away by Shinkansen, and you get see the sea and walk through a calming park. A great contrast from Tokyo and in my view, worth taking a day trip to. More on Kamakura to come in a next post!