Review: Visit to Mikkeller in Shibuya Tokyo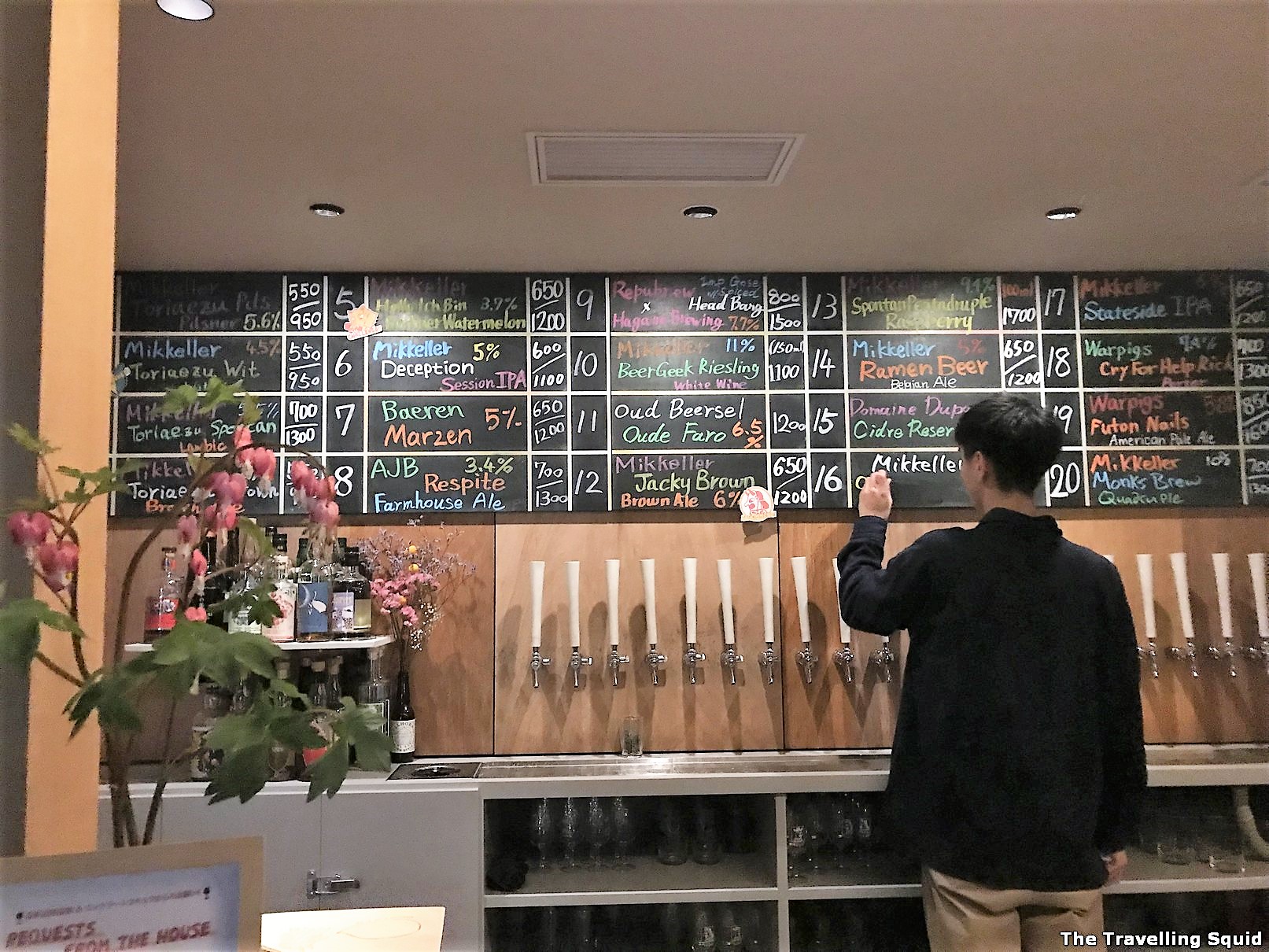 We visited Mikkeller in Singapore and yearned to try beers from Mikkeller in Tokyo. The special thing about Mikkeller is that each bar in another country is different, because the brewery collaborates with local breweries to produce specialised beers. We wanted to see how different it was from that in Singapore. Here's more on our visit to Mikkeller in Shibuya Tokyo.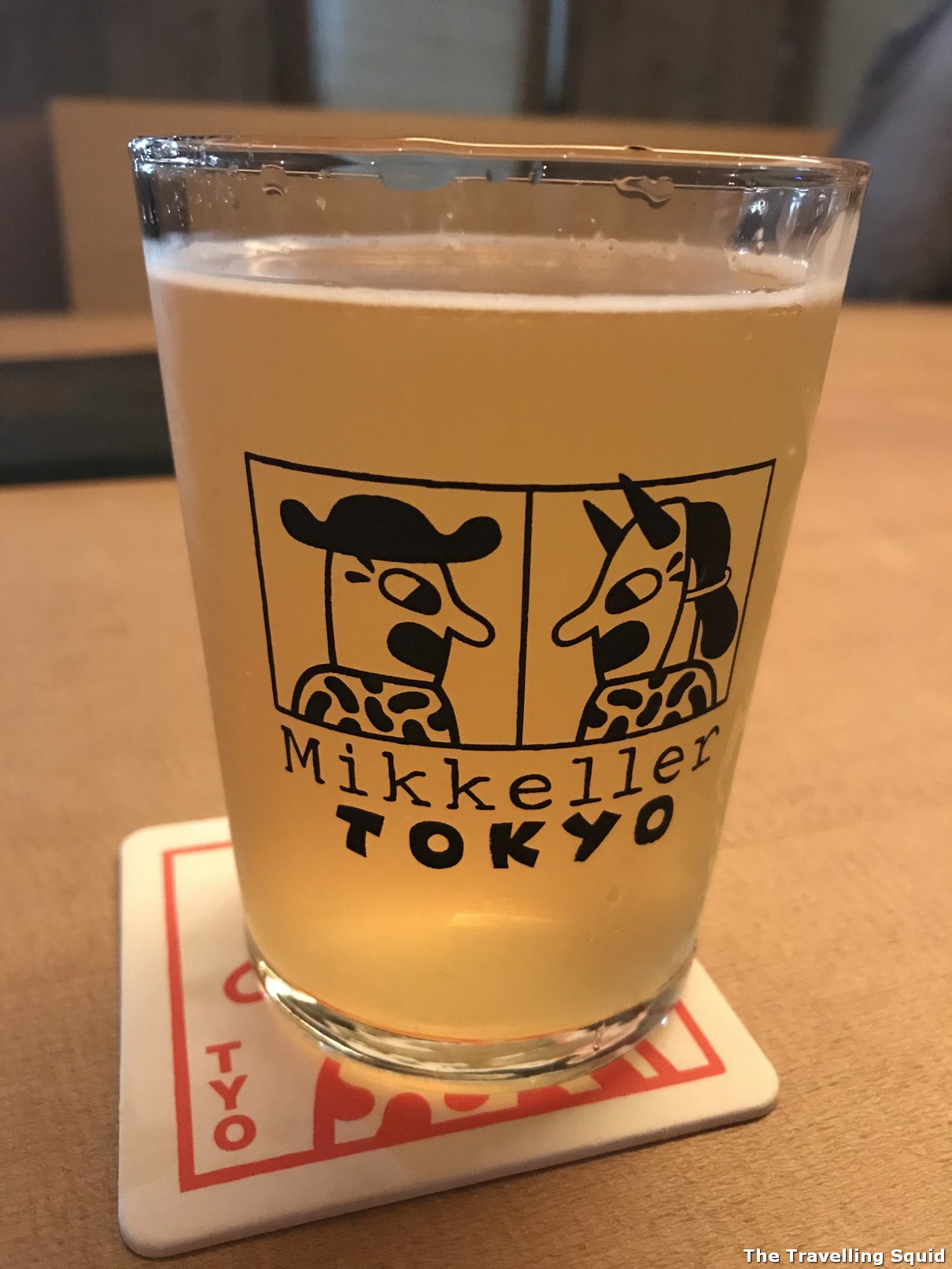 About Mikkeller
According to Wikipedia, Mikkeller is a microbrewery founded in Copenhagen, Denmark in 2006. It is considered to be a unique brewery because it adopted a 'cuckoo' model of brewing beer at the start. Instead of developing its own official brewery, it collaborated with other brewers to produce their own recipes or experimental one-off brews. For instance in Singapore, Mikkeller collaborated with some local breweries to  produce some limited edition beers such as Waterloo Wit and Prinsep Pilsner.  The company now operates two breweries in the United States. Mikkeller was founded by two home brewers: Mikkel Borg Bjergsø, a high school teacher, and journalist Kristian Klarup Keller. (This gives hope that office workers like you and me may have a chance to pursue and be successful at our passion projects.) According to Wiki, both of the home brewers sought to introduce their home-brewed beer to the public and to "challenge beer friends with intense new tastes".
Mikkeller Tokyo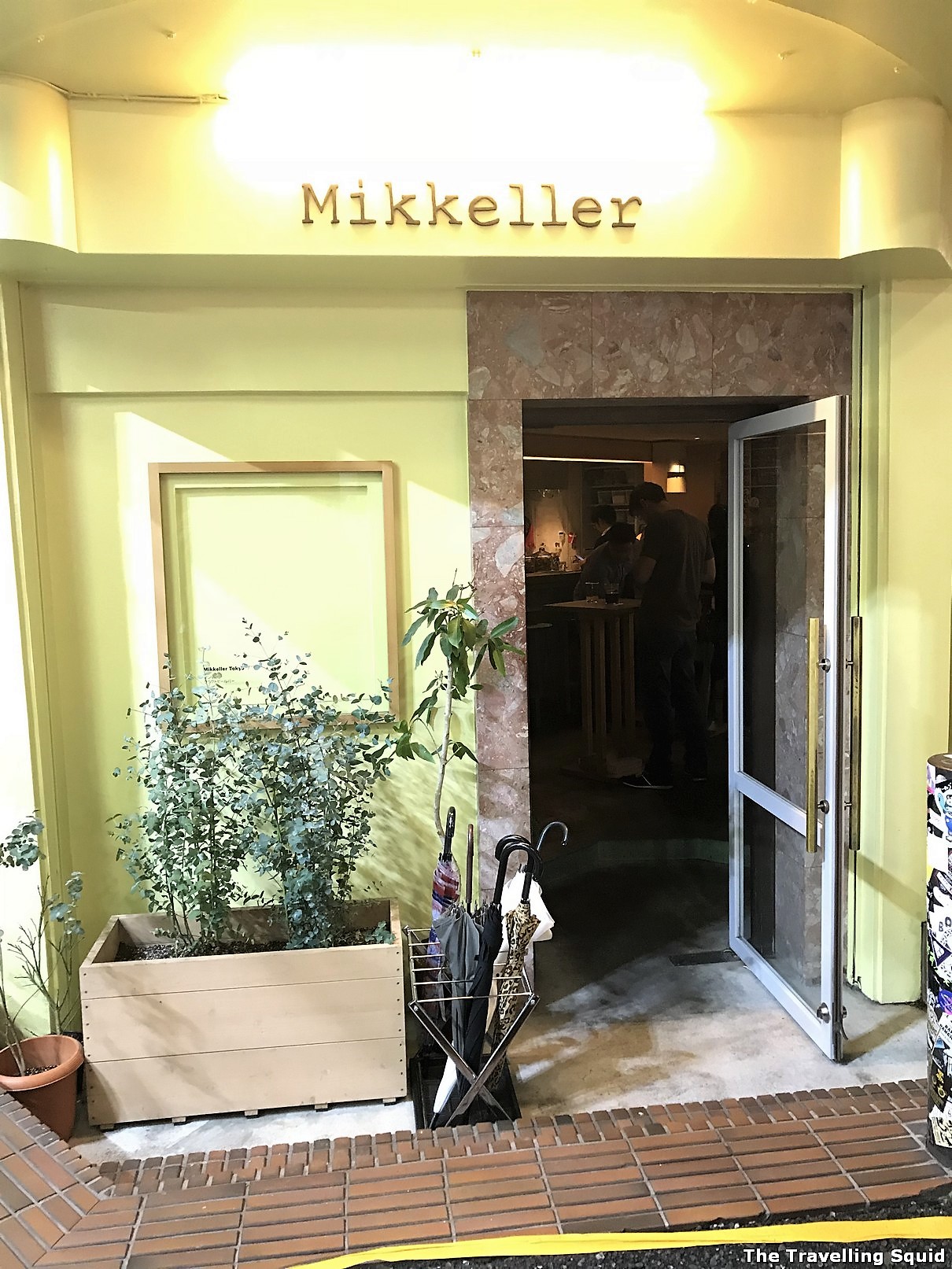 Mikkeller Tokyo is located in an interesting in Shibuya. One has to walk past several love hotels and swanky restaurants and shops to get there. It's a bit of a maze. The beers were very good, but apart from the ramen beer, I can't remember what else we ordered. The beers cost about ¥1,200/ USD10.80/ SGD14.60 for a pint, which is slightly cheaper than the beers you get in Singapore.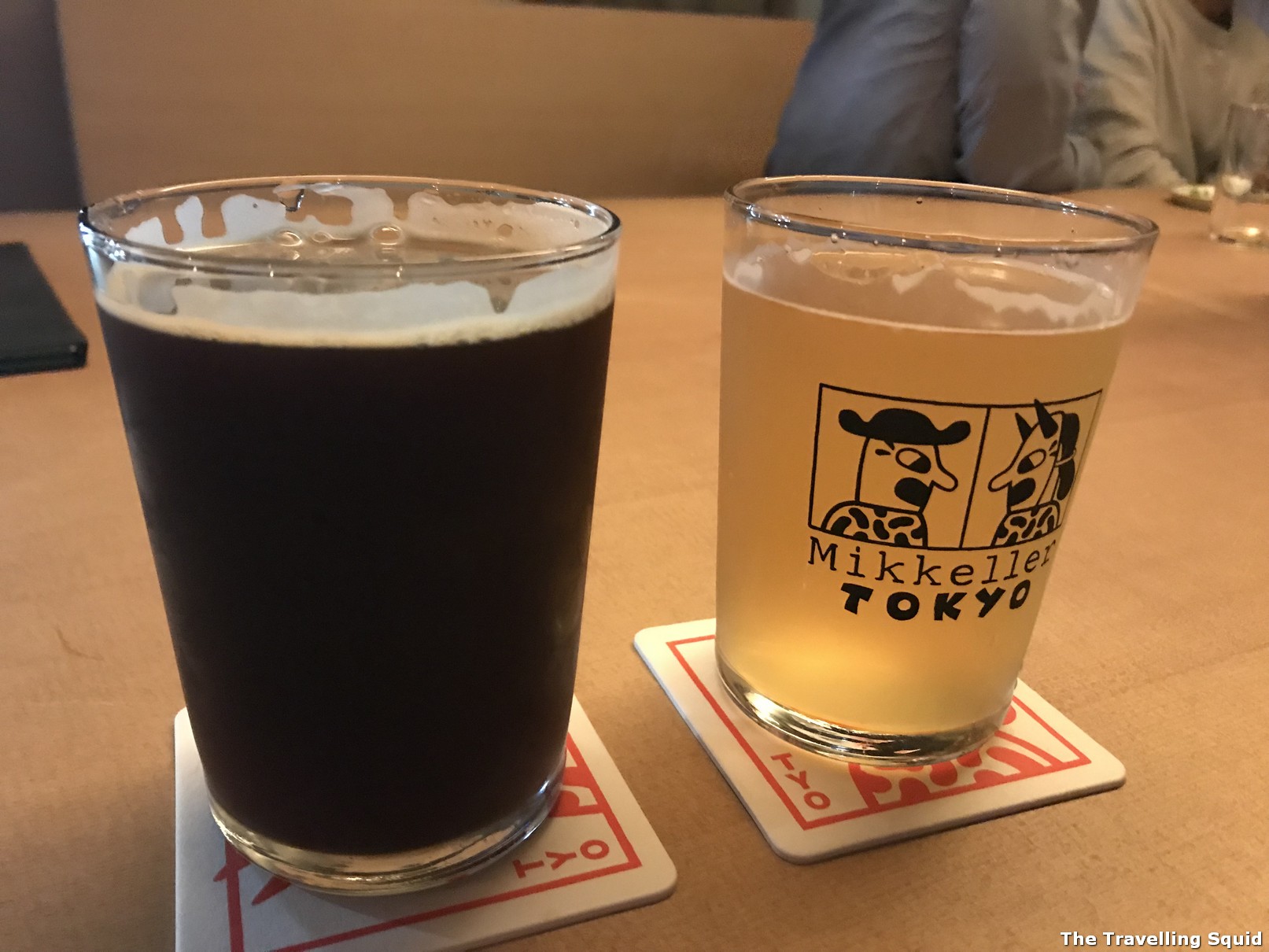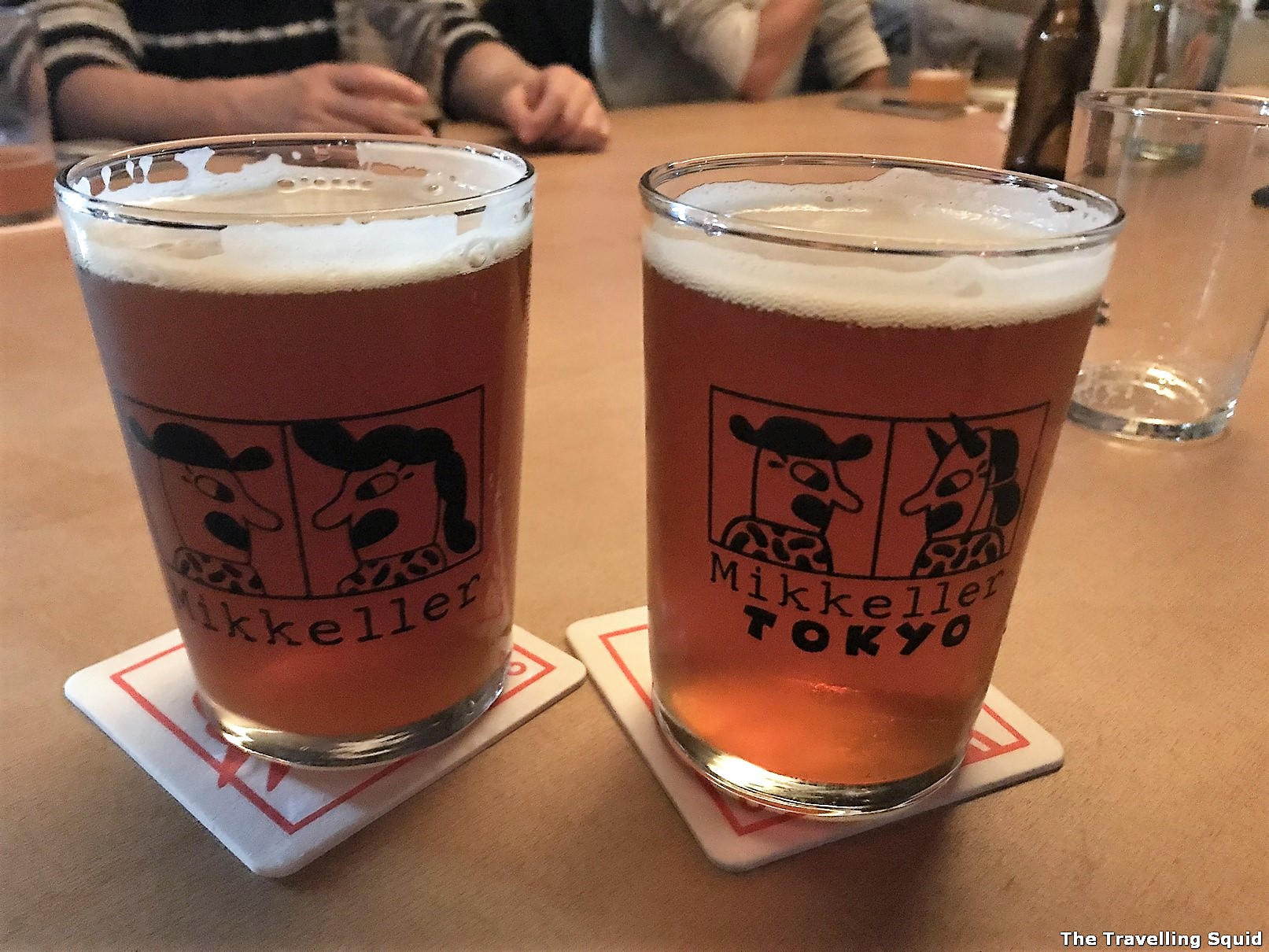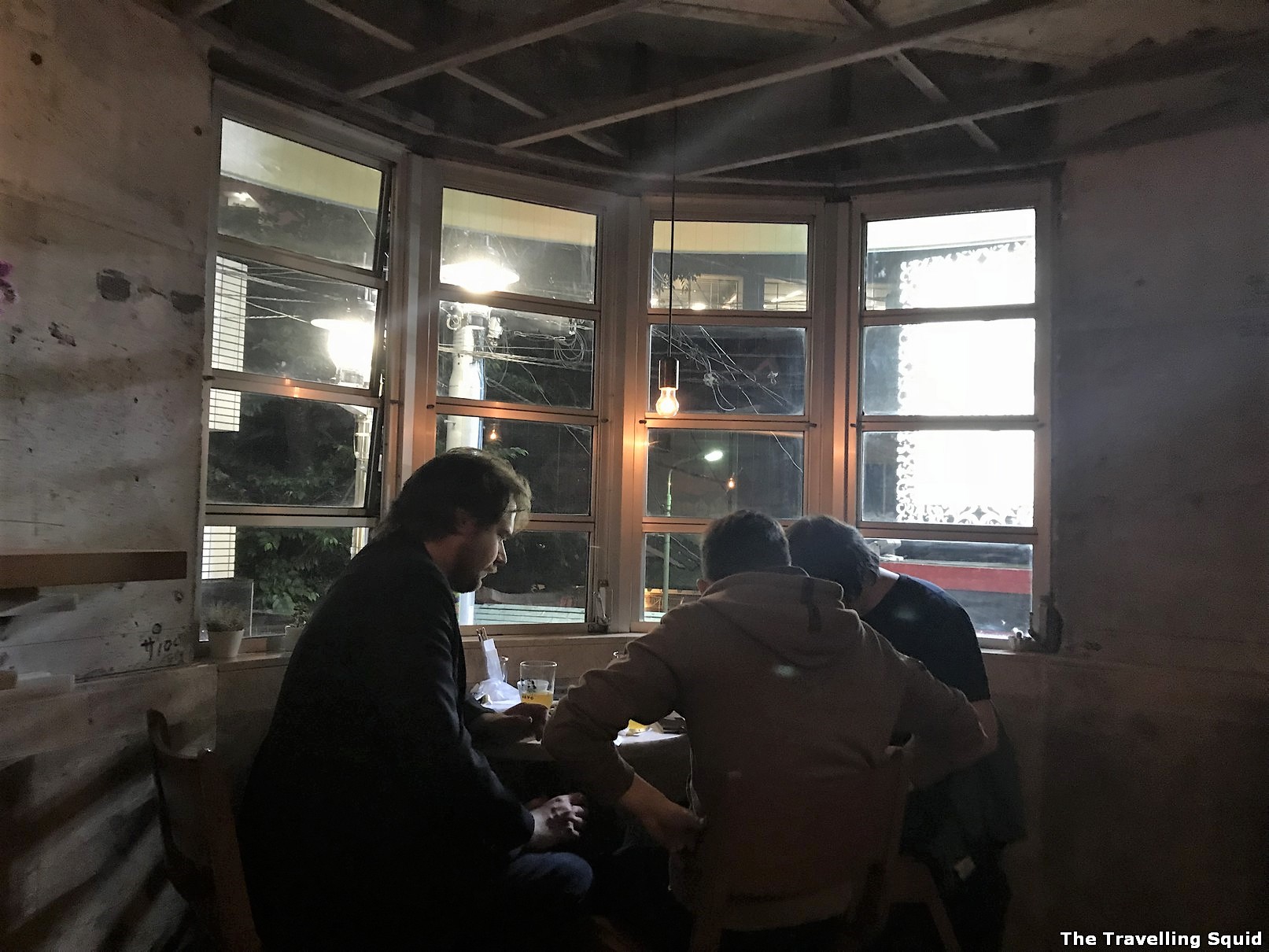 The Travelling Squid's Take
I've been to Mikkeller at Purvis Street and it's an incredibly good use of space. Compared to the bar space at Prinsep, it makes for a more comfortable location as its fully air-conditioned.  Perfect place for a beer right after having delectable chicken rice or Hainanese pork chop at Chin Chin Eating House next door. Mikkeller's Tokyo location is interesting because it was right in the midst of all sorts of activity. Each Mikkeller is different and I found the vibe at Mikkeller in Shibuya Tokyo to be quite cool. Only wished we could sit near the windows to people watch.
***
Visit to Mikkeller in Shibuya Tokyo
Address: 2-19-11 Dogenzaka, Shibuya-ku, Tokyo
Tel: +81 03-6427-0793
Website: http://mikkeller.jp
Opening hours:

Mon-Thu: 3pm-12.30am,
Fri 3pm-1.30am, Sat 12noon-1.30am,
Sun & hols 12noon-12.30am