Visiting the 1886 German Restaurant & Bar near The Bund in Shanghai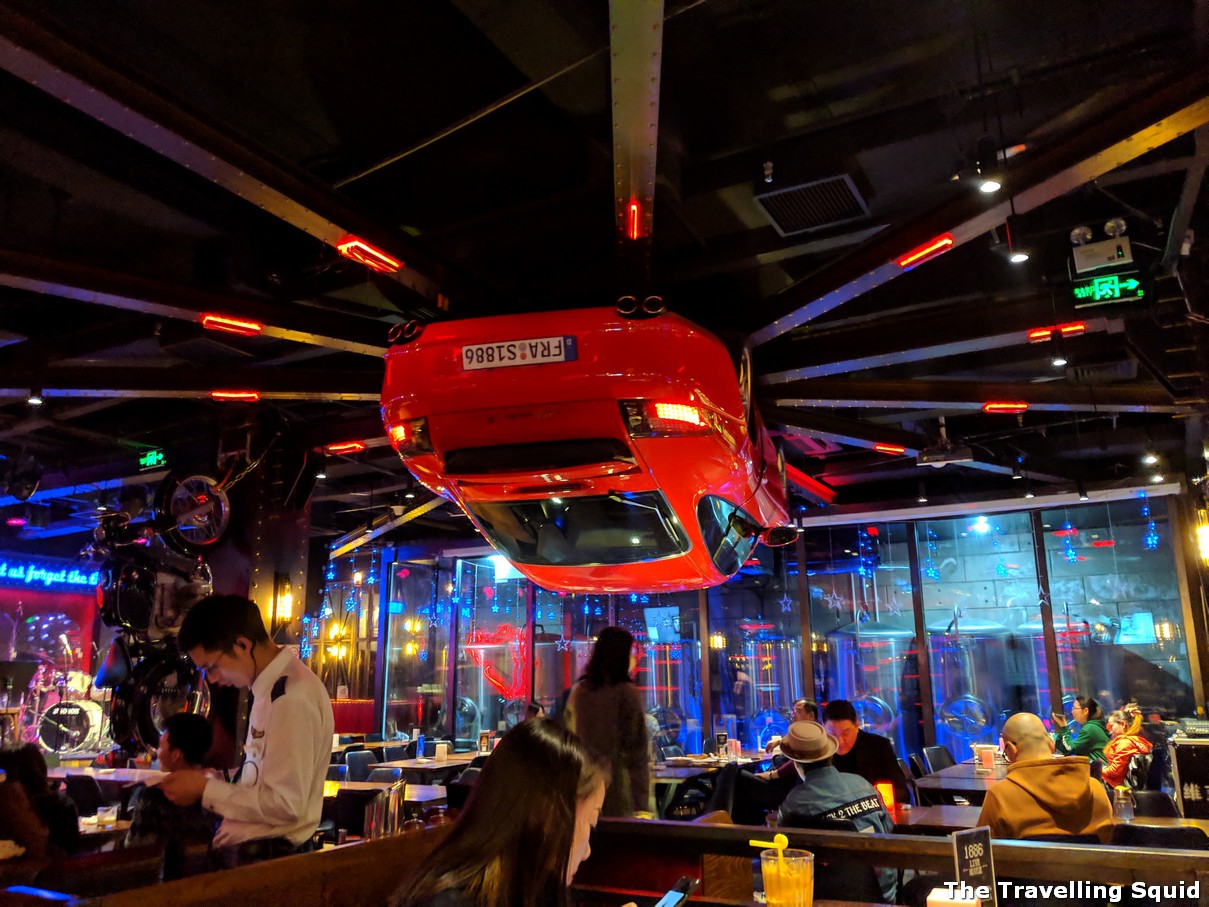 If you're looking for a place to chill after visiting The Bund in Shanghai, the 1886 German Restaurant & Bar is a great place to check out. It's not too expensive and they have a wide range of German beers on the menu. There's also a Porsche hanging on the ceiling of the bar,  which is quite an eye-opener. It got me thinking how they did it. Most bars we searched for around The Bund were on the higher-end. I liked the 1886 German Restaurant & Bar near The Bund in Shanghai for its relaxed vibe and affordable beers.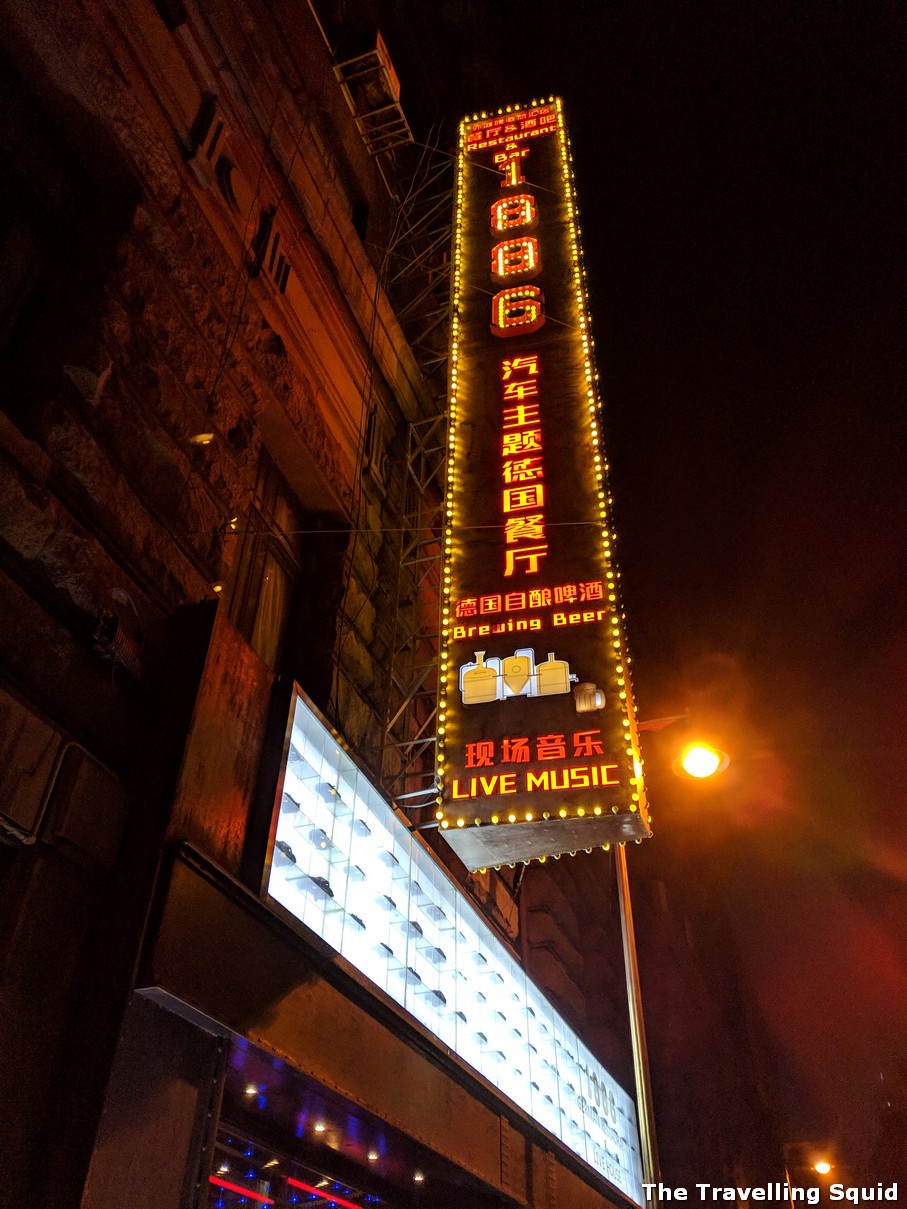 The Ambience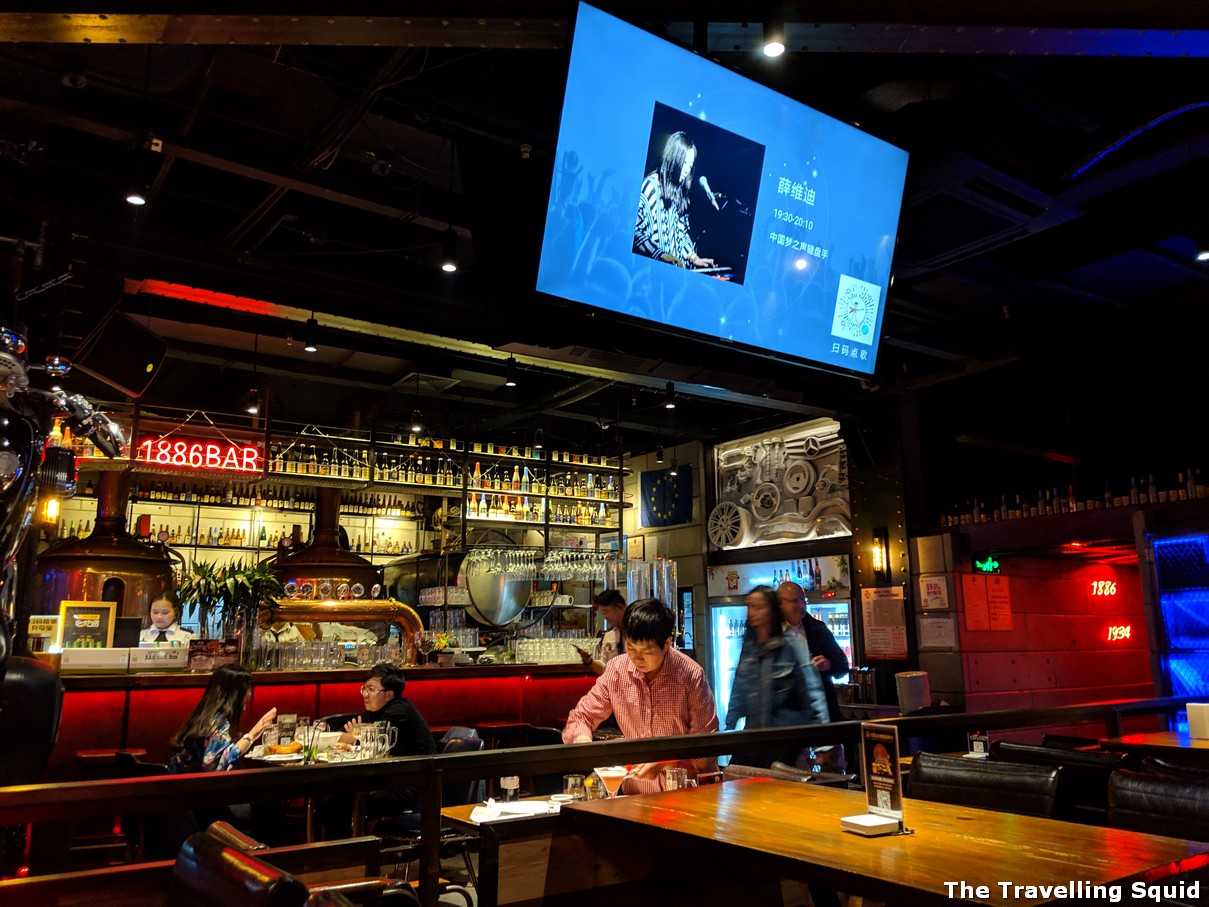 It was not crowded when we arrived. I like that it had a spacious vibe despite having a Porshe dangling from the ceiling.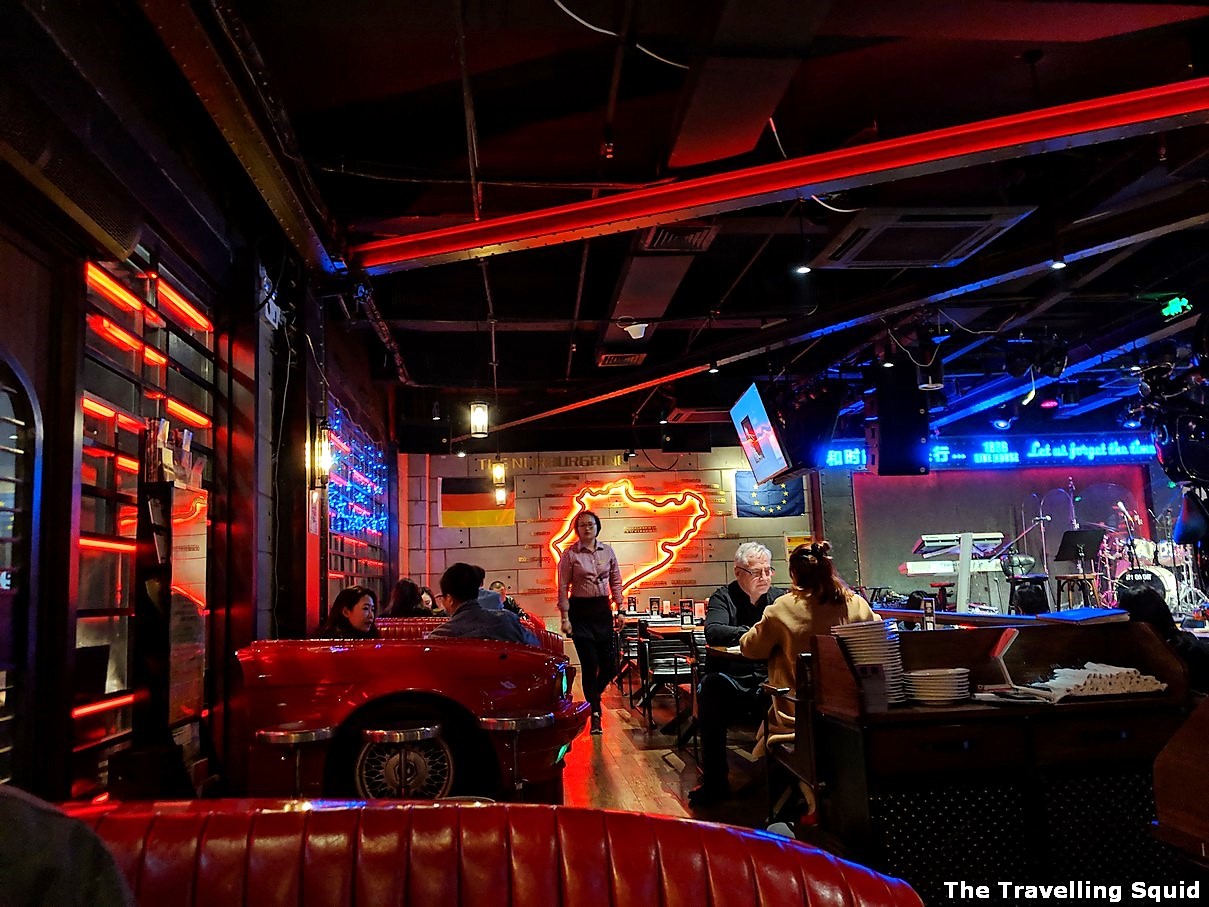 The Beers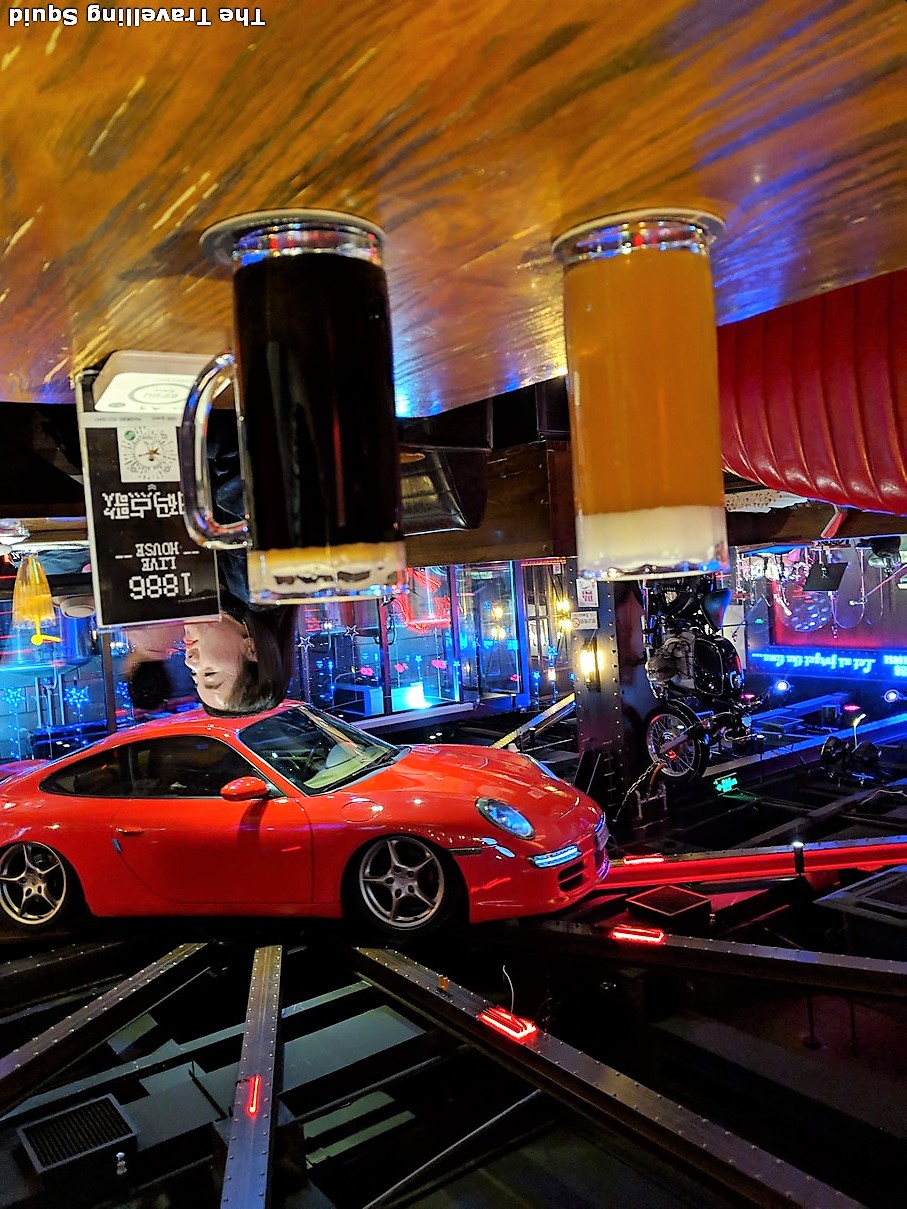 The bar offered a few German beers on tap. These were RMB68 for a pint. They also had a list of bottled German beers at affordable prices. We ordered the draft beers first, followed by the bottled beers. For the bottled beers, we ordered The Trappist and Delirium, both of which we had tried before and they were very good. They were priced reasonably – The Trappistes Rochefort 8 was RMB42,  The Trappistes Rochefort 10 was RMB60 and the Delirum Nocturnum was RMB48.
A fun fact, Trappistes beers are brewed by monks living in monasteries. They do so to cover their living expenses and maintain the grounds. Any excess money is donated to charity for social work.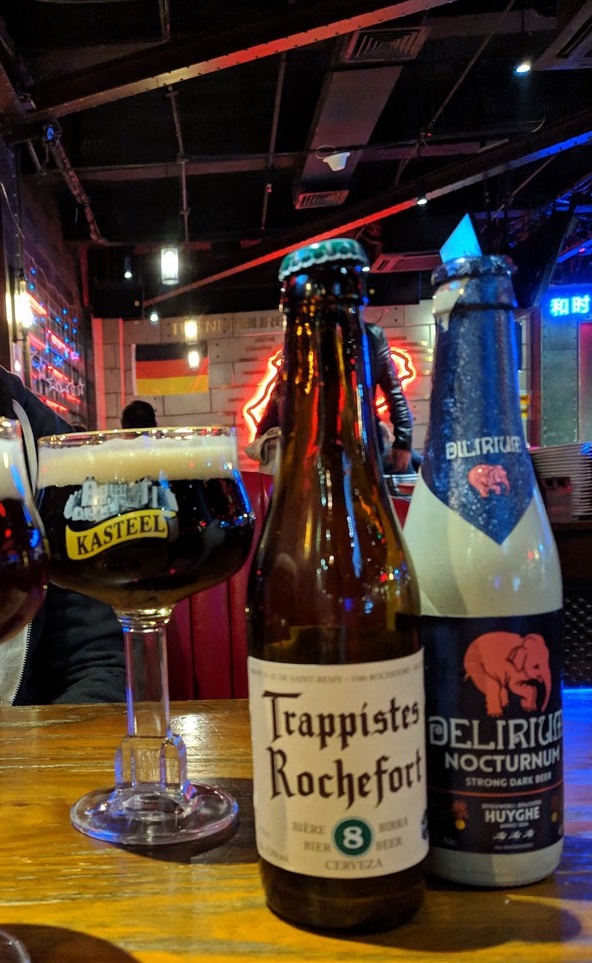 The Band
The bar had a live band which came on to play later in the evening, a mix of both English and Chinese songs. They were kind of average – in a way, I would have preferred the background music as that would have made conversation easier.
The Travelling Squid's Take
I wouldn't say that this is a fantastic bar as the house beers were kind of average. The biggest draw was the bottled beers, which were much more affordable compared to what we get in Singapore. I also found the revolving Porshe quite intriguing.
* * *
Visiting the 1886 German Restaurant & Bar near The Bund in Shanghai
Address: B116 No. 531 Zhongshan East 2nd Road, Huangpu District, Shanghai, China
Tel: +86 21 5988 5777