Recommended: Stay at Beijing Qianyuan International Hotel near Dongzhimen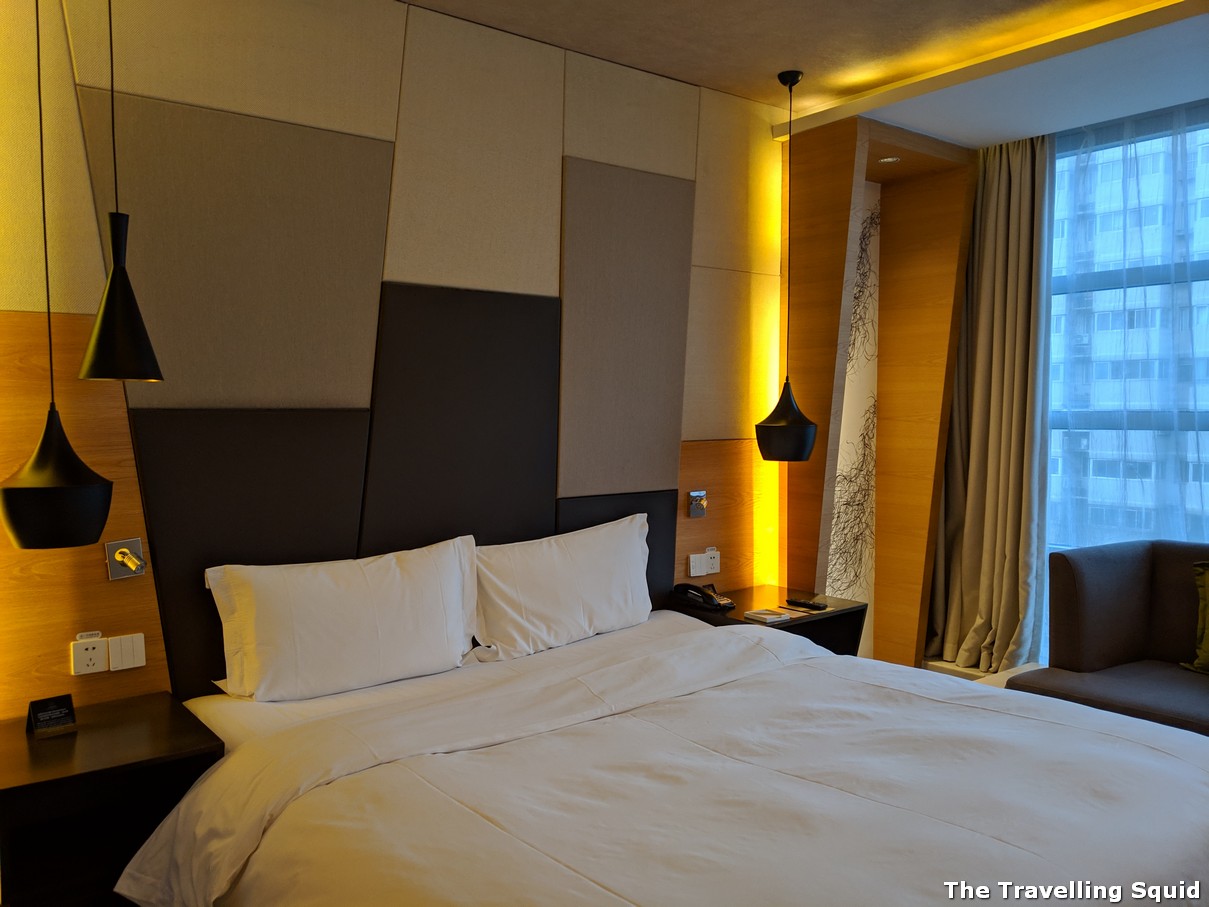 If you're looking for value-for-money accommodation in central Beijing, I'll highly recommend that you stay at Beijing Qianyuan International Hotel. Located near Dongzhimen, there are plenty of restaurants in the vicinity. It is a 10 minute walk from the subway station and makes for a relaxing walk on a cool day. Here's why you should stay at Beijing Qianyuan International Hotel near Dongzhimen.
Stay at Beijing Qianyuan International Hotel
The Location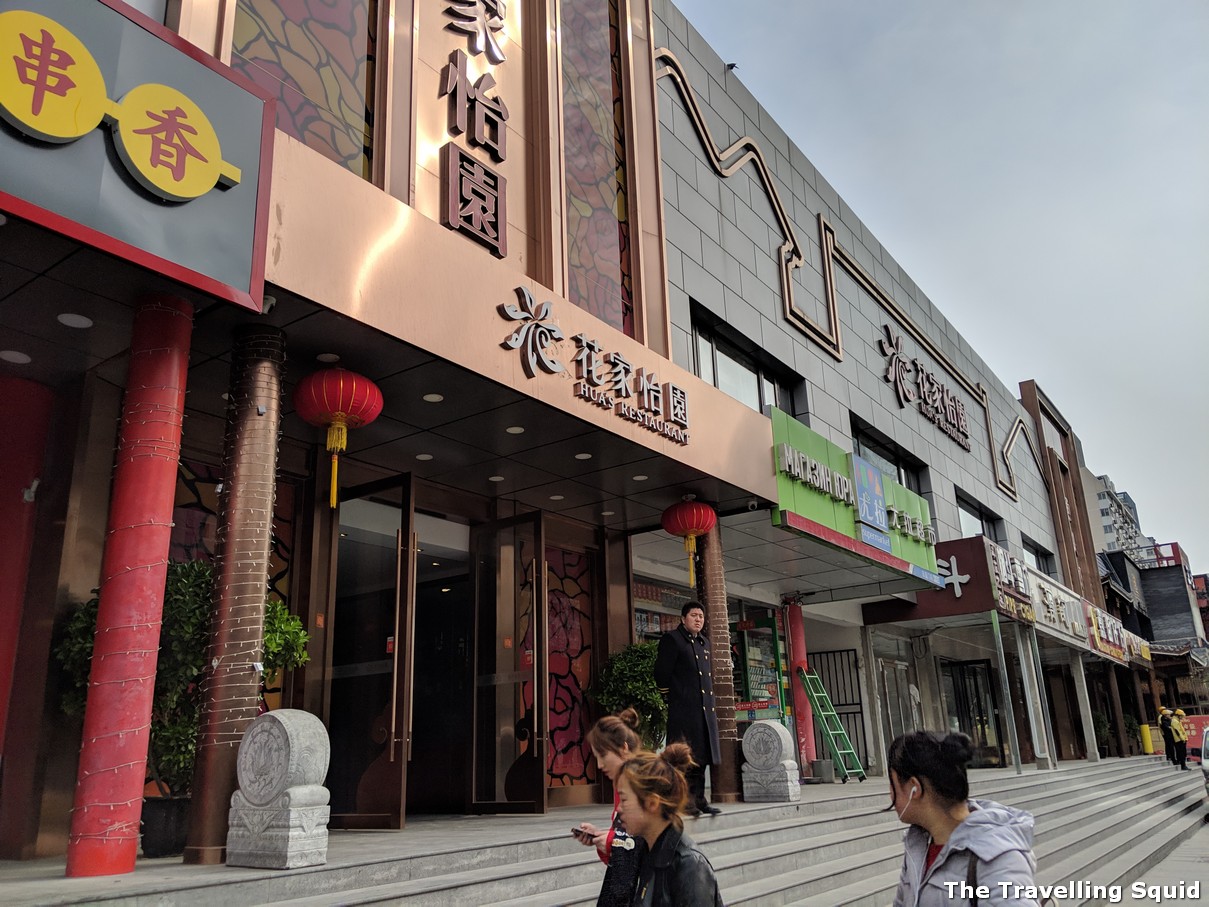 Qianyuan International Hotel is located near Beijing's famous food street, Gui Jie, also known as Ghost Street. Gui Jie is home to a number of restaurants. During my time in Beijing, I visited one steamboat and one peking duck restaurant and they were pretty good. There are also convenience stores along that street, great should you need to buy bottled water and snacks. The hotel is popular among local Chinese and foreigners alike. It has pretty good ratings on Tripadvisor too.
The Price
I booked the hotel off Agoda. It cost about SGD140 a night, before deducting the Agoda rebates. It's a little on the high side for hotels in Beijing, but given the room size and amenities, it's worth it.
The Service
The staff were very efficient in checking me in and out. My only gripe was that the Wi-Fi connection wasn't as strong. The windows were not totally sound-proof too –  there were times when I could hear traffic from the window outside my hotel. I must say that in this regard, the Jin Jiang Metropolo hotel which I stayed at in Shanghai did a pretty good job of keeping the noise out, despite facing a busy street.
The Room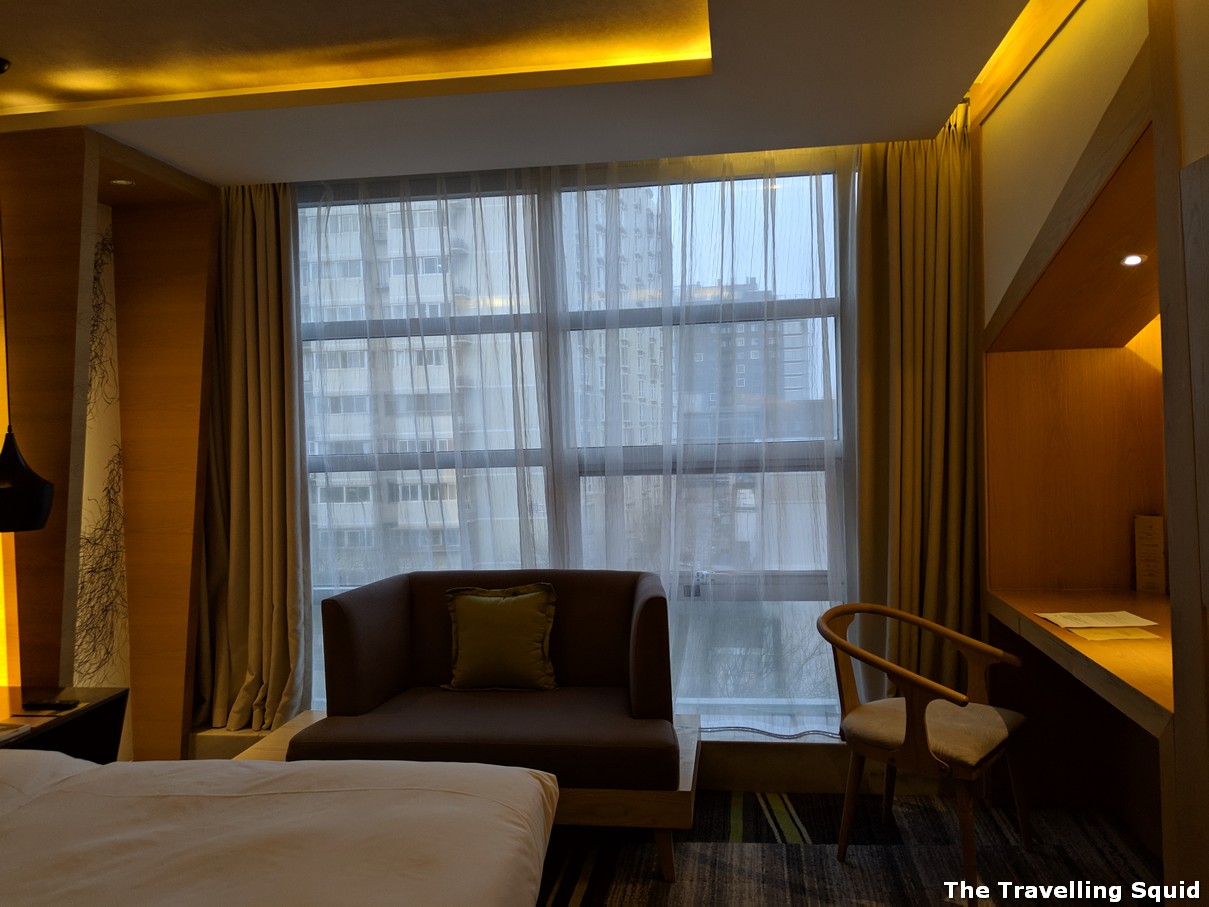 I was staying by myself and found the room to be spacious. I loved the desk area. It was perfect for resting when I came back from hiking at the Great Wall, when I was too tired to take a shower. I like the room's design too – it was modern, functional and there was more than enough space for two. They also had a place for me to sit down to put on my boots.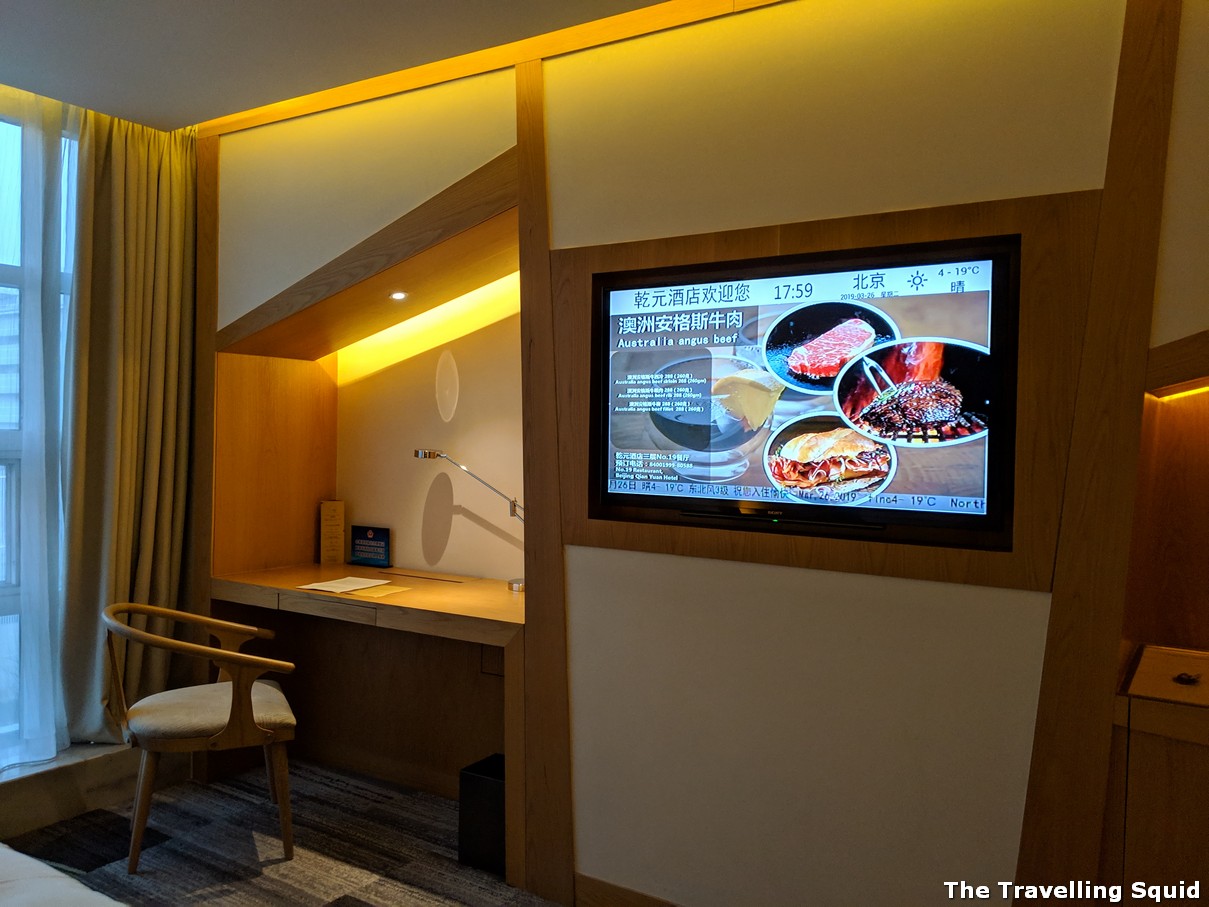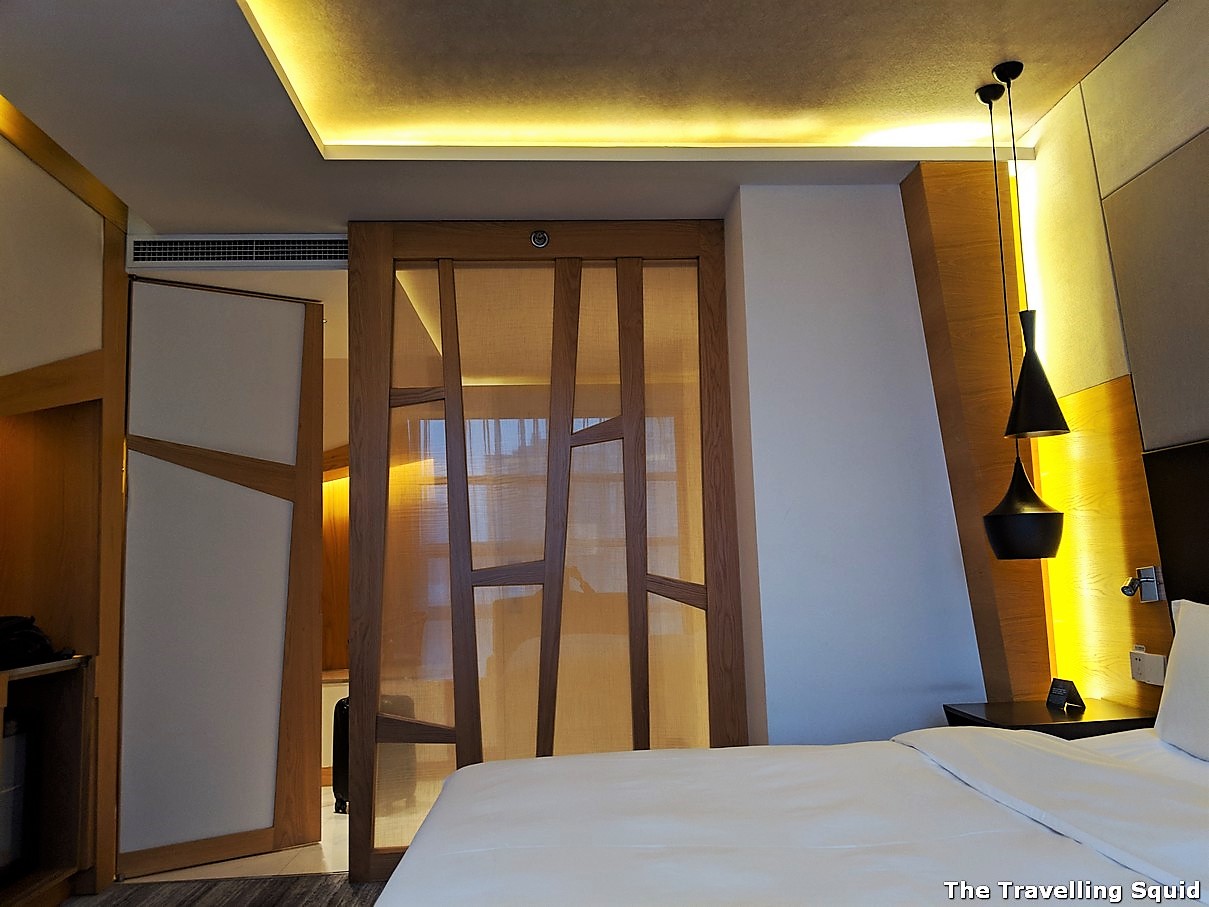 The Washroom
Similar to the room, the washroom was very well-furnished and spacious. I liked how they had special lights, which partially light up when you use the toilet at night. It was a nice touch. The washroom also came with a big tub. Couldn't have asked for more.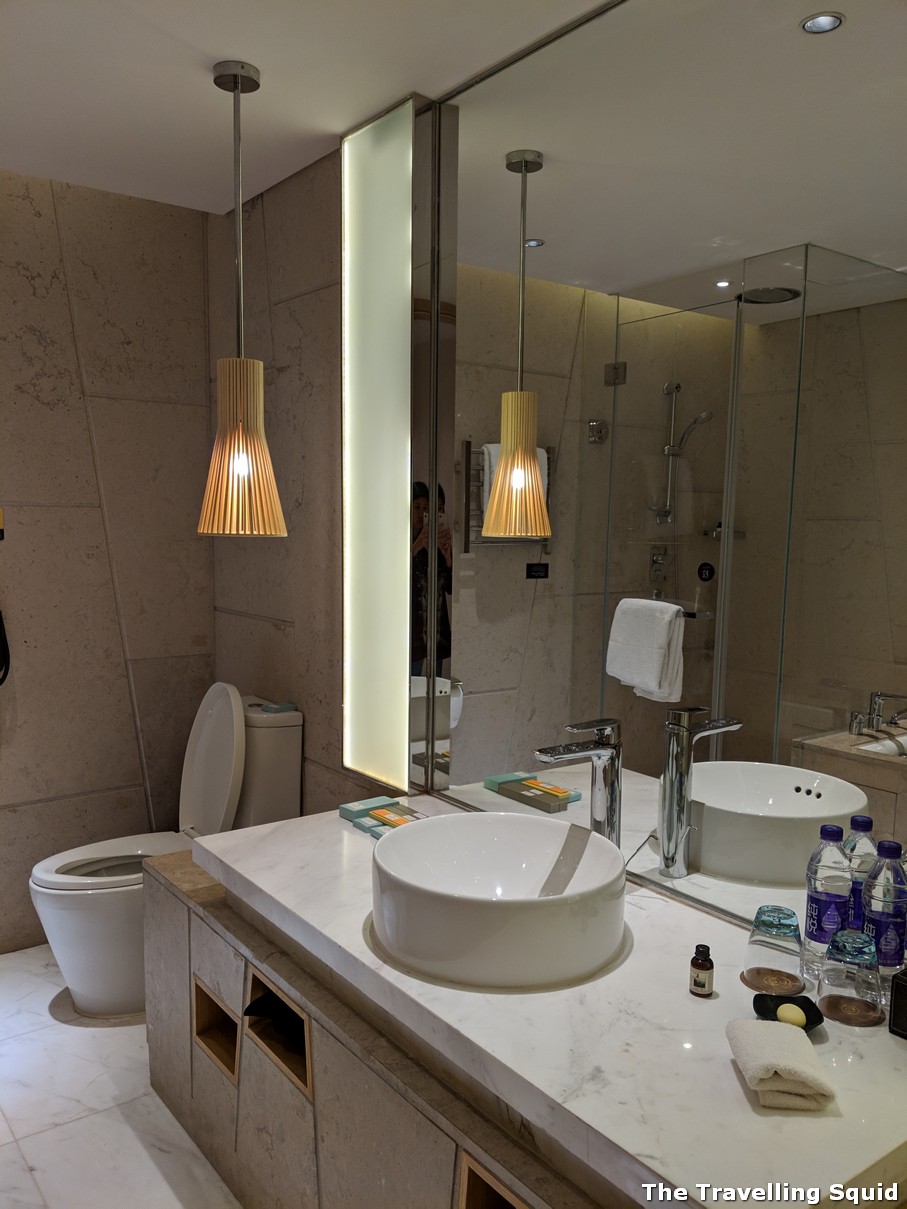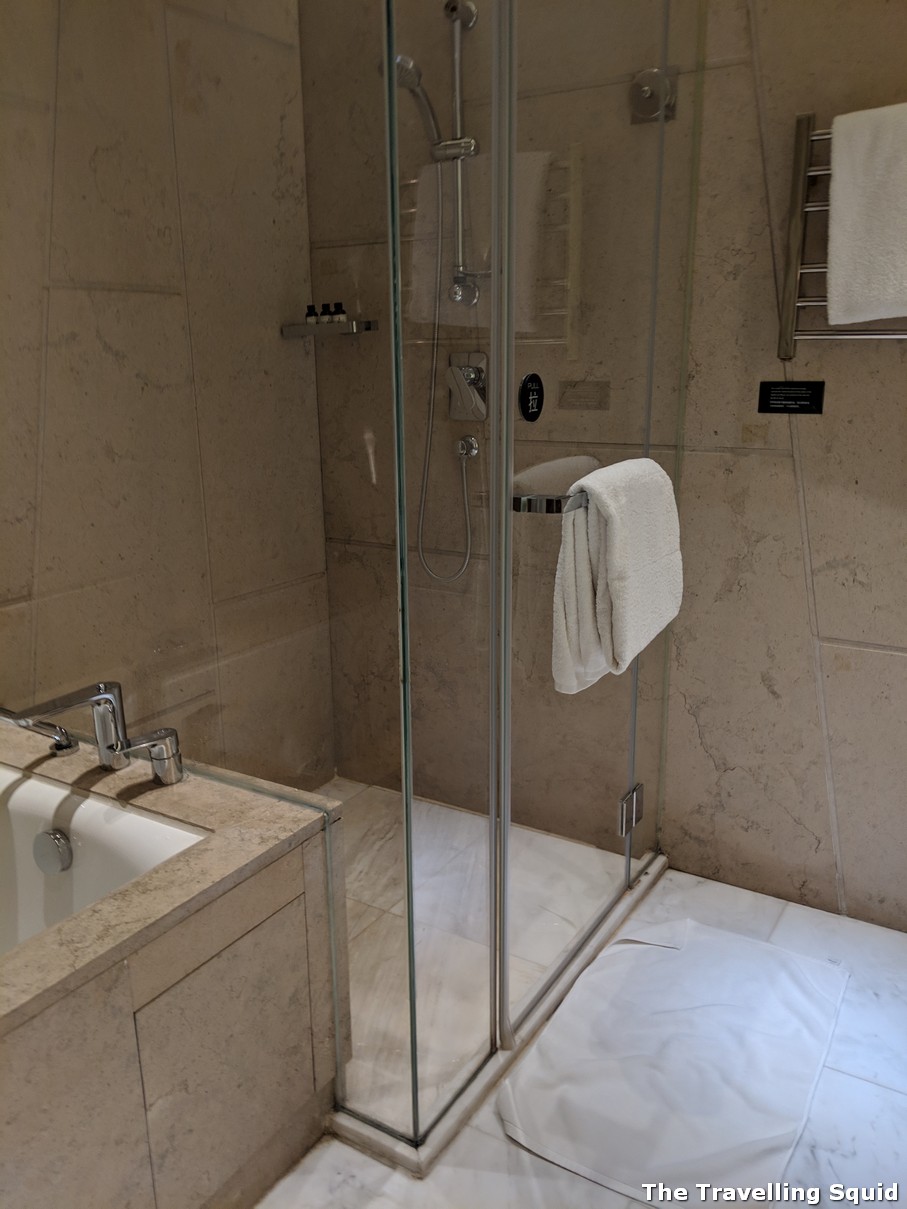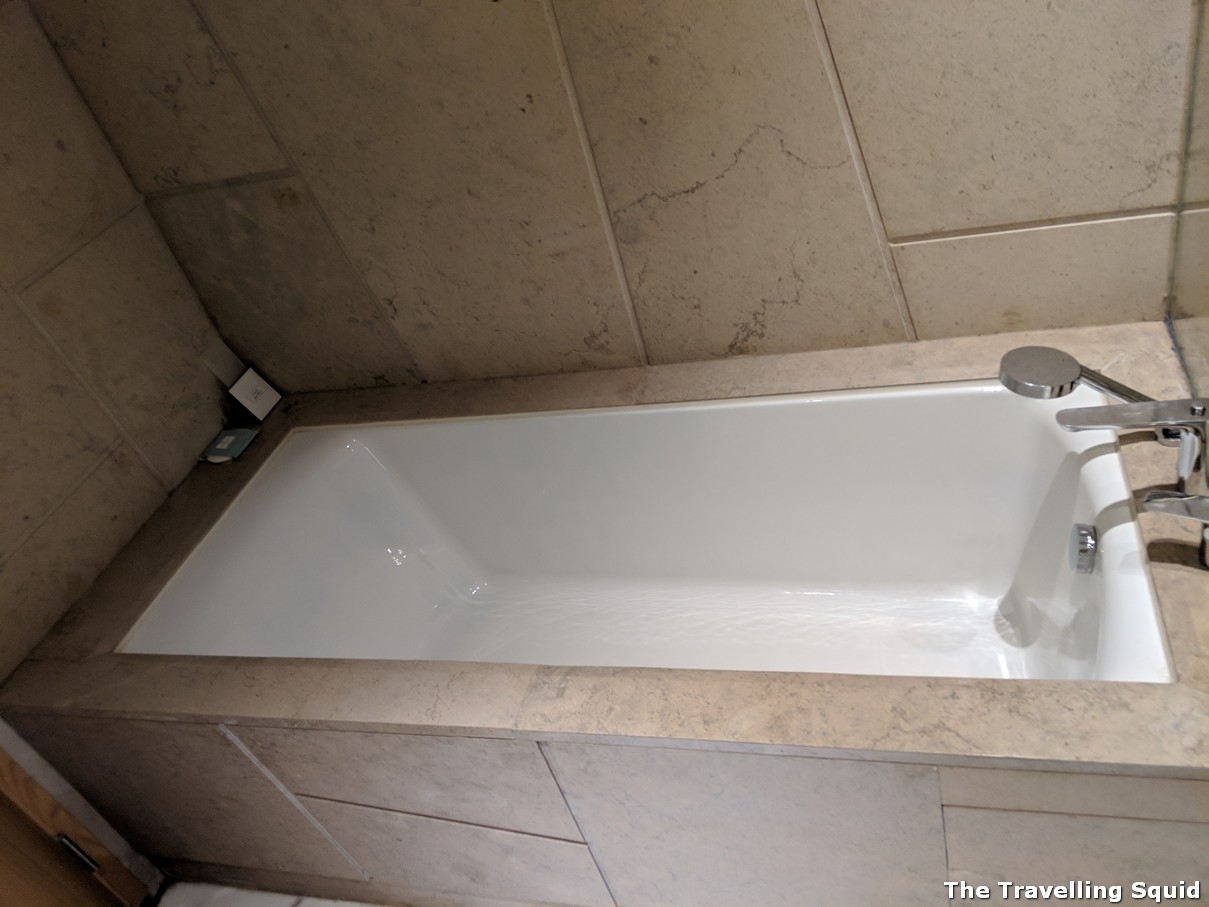 The Travelling Squid's Take
My stay at the Beijing Qianyuan International Hotel was most pleasant. It was a good place to rest and relax after spending a day climbing the wild part of the Great Wall of China. I like that it was very close to a number of restaurants – that allowed me to get seat at a popular steamboat restaurant San Xiong Di (三兄弟)at 11am, when it first opened. If you're looking for accommodation in central Beijing where you can visit the scenic spots, do consider Beijing Qianyuan International Hotel!
***
Recommended: Stay at Beijing Qianyuan International Hotel