Why QuanJuDe has the best Peking Duck in Beijing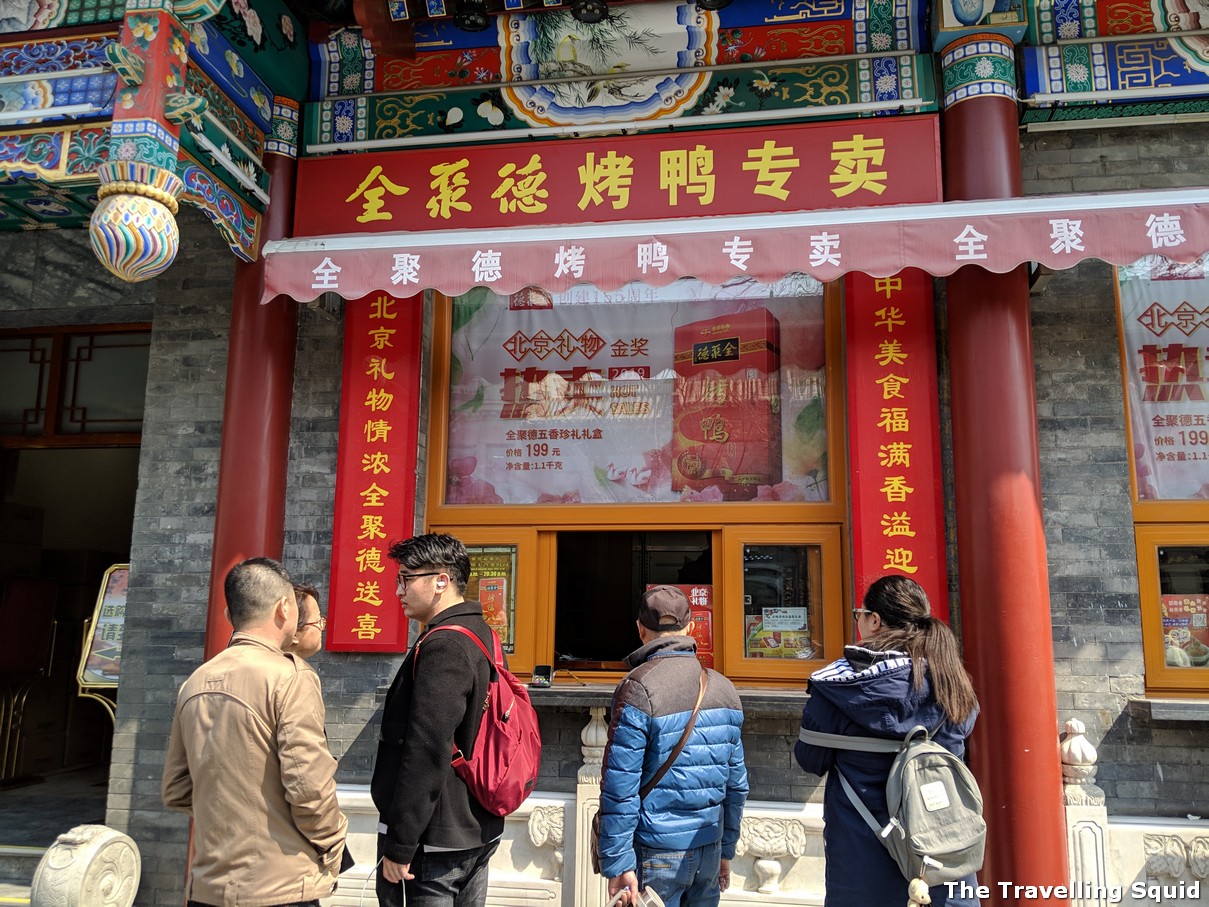 In an earlier post on my visit to a popular Peking Duck restaurant HuaJia YiYuan, I said that while the Peking Duck served there was presented in a unique fashion, QuanJuDe's Peking Duck was by far the best. I think it had to do with service because it was the best I've received at a restaurant in China. I was in Beijing alone, and decided to stop by QuanJuDe's main restaurant at Qian Men for lunch. I wanted to stop by give QuanJuDe's reputation as one of the oldest Peking Duck restaurants in China. Here's why QuanJuDe has the best Peking Duck in Beijing.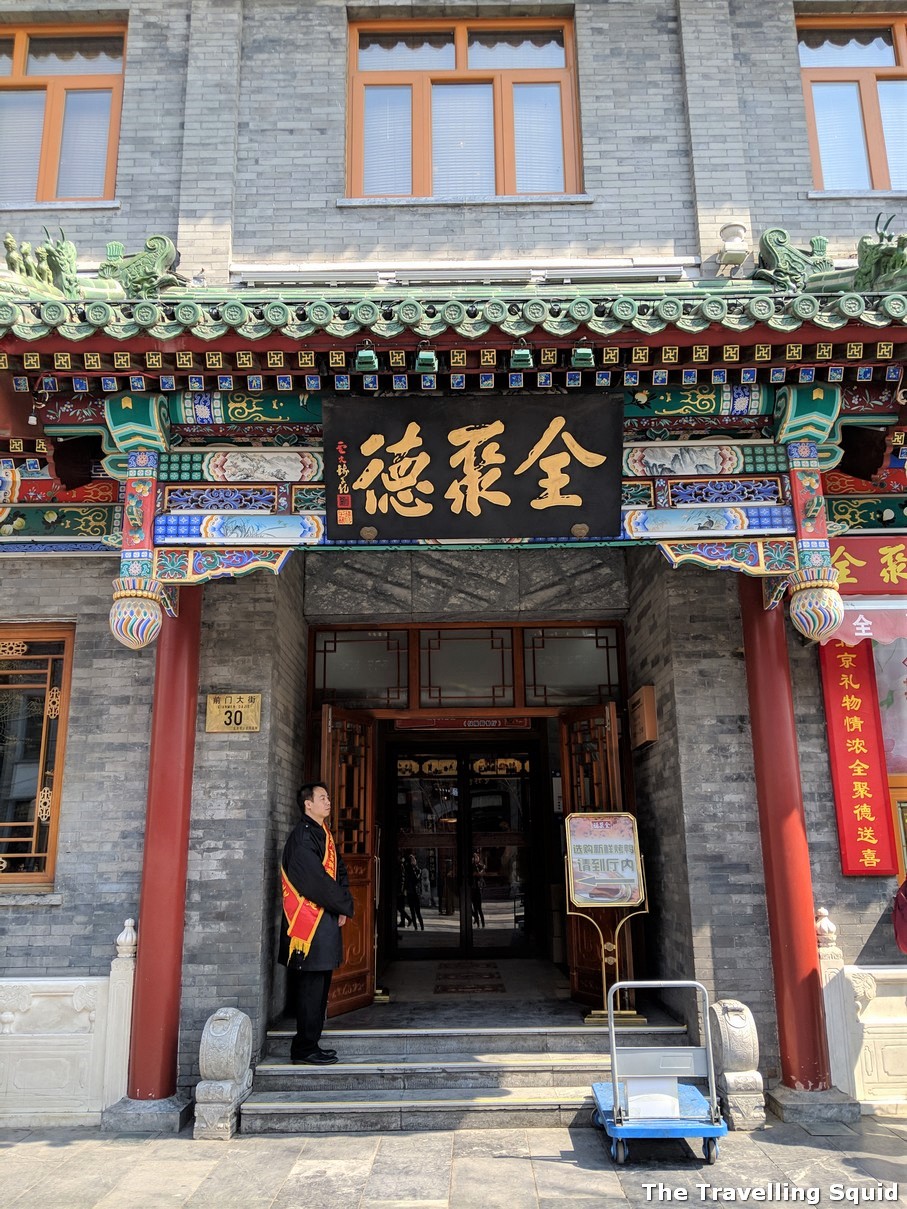 Why QuanJuDe has the best Peking Duck in Beijing
1. History
According to Wikipedia, QuanJuDe was established in 1864 during the Qing Dynasty under the reign of Emperor Tongzhi. Its heritage of roast duck preparation – using open ovens and non-smoky hardwood fuel such as Chinese date, peach, or pear wood to add a subtle fruity flavor with a golden crisp to the skin – was originally reserved for the imperial families. (If you understand Mandarin, do watch the video above – it shows you how Peking Duck is made and the effort that goes into it.)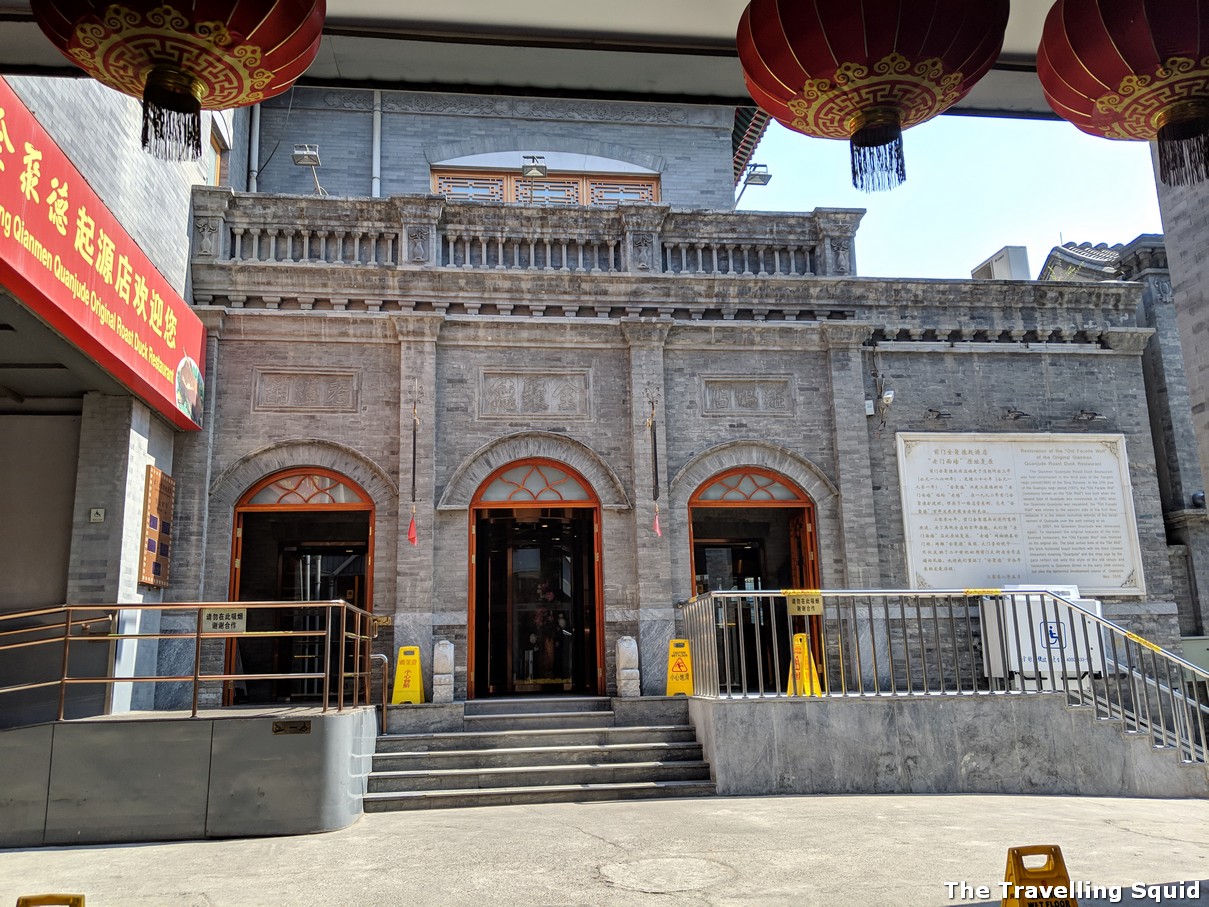 Today, QuanJuDe has more than 50 outlets in China. The restaurant at Qian Men is said to be where the original restaurant was. I suppose that explains the formal ambience of the place when I visited the restaurant on a weekday afternoon. The shop front was well decorated with staff positioned formally by the side of the entrance. I walked through a courtyard to get to the restaurant entrance and was ushered up to the second floor.
2. The Service and Food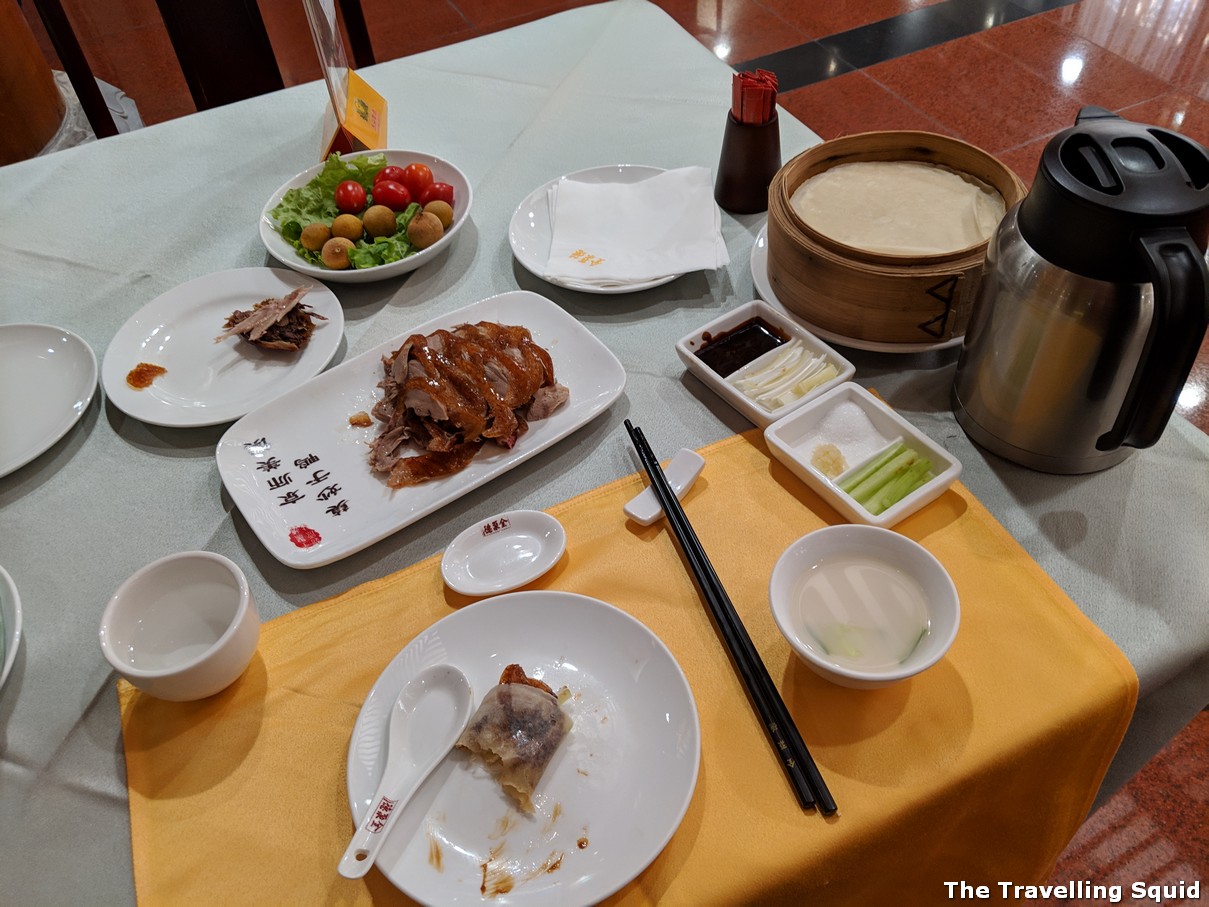 When I entered QuanJuDe, I was prepared to have half a Peking duck to myself (that's the standard minimum order for Peking Duck at most restaurants). I wasn't planning on ordering anything else as my experience the day before at HuaJia YiYuan registered that half a Peking Duck and a ZhaJiangMian (noodles with bean sauce) was just too much food.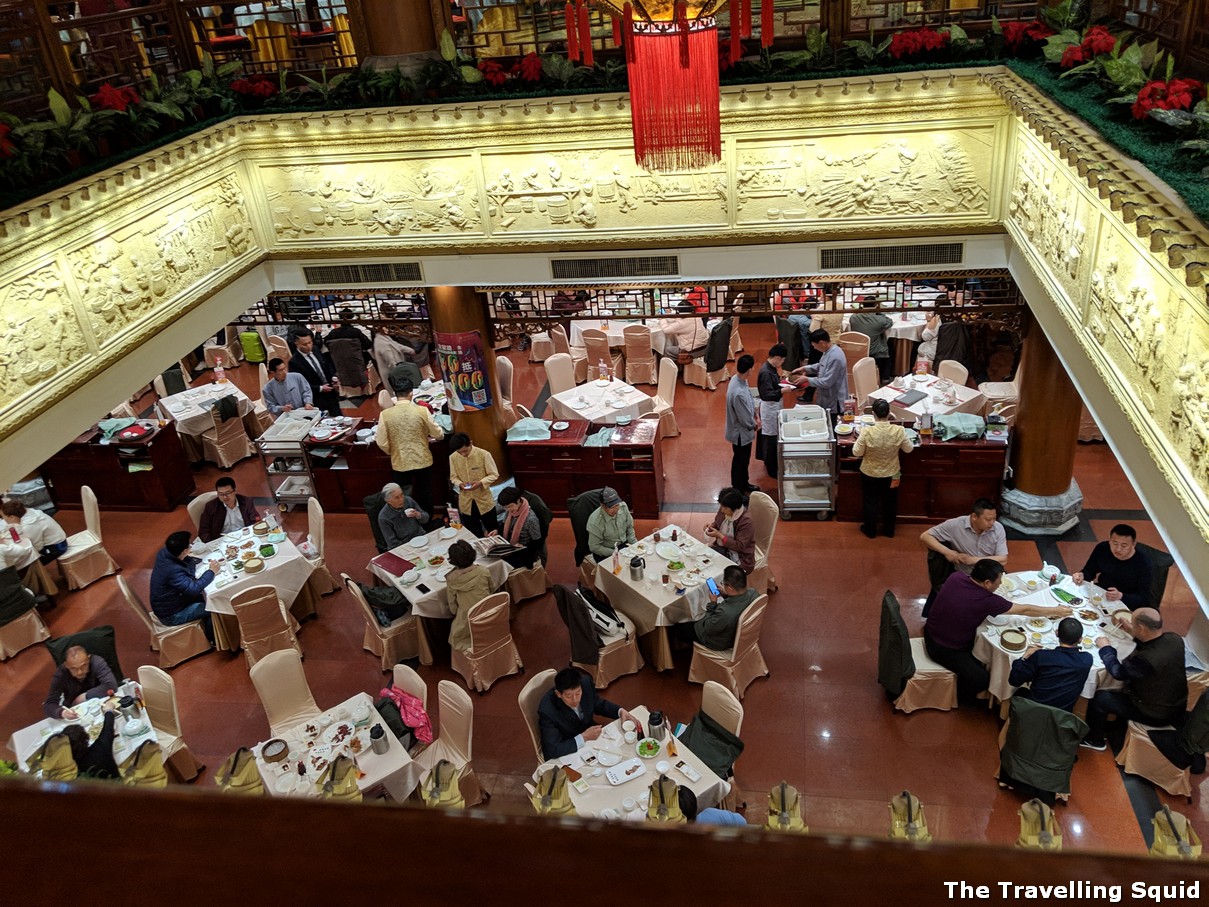 Perhaps it was a lull period – the staff on the second floor was very attentive. She provided me the menu and when I told her that I wanted to order half a Peking Duck (and nothing else because it was too filling), she wasn't judgmental. She asked if I would like a pot of tea – I declined and regrettably so, as the Laoshe Teahouse I visited right after the meal served tea which was overpriced and mediocre at best. I requested for some warm water and the staff acceded.
The Skin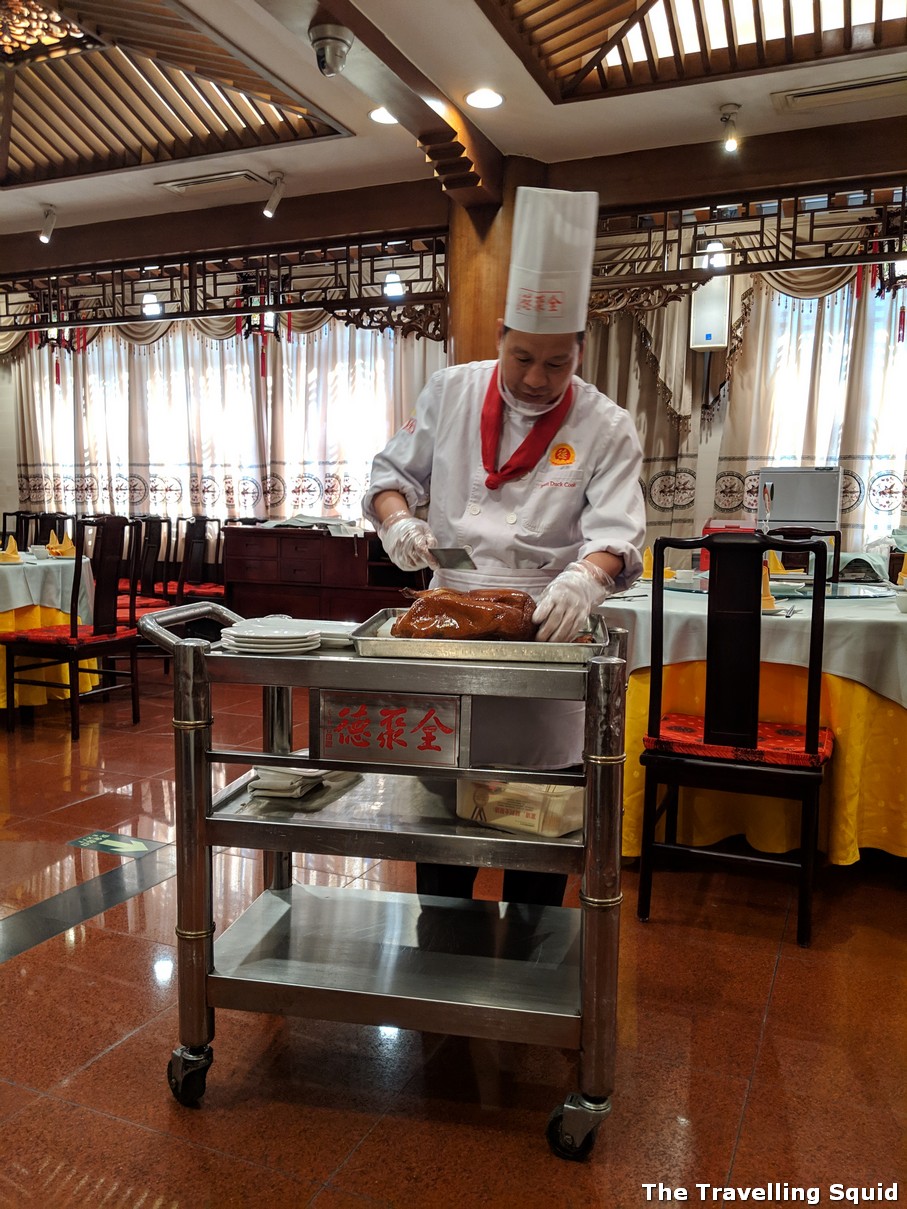 Now eating Peking Duck is as much of an art as it is enjoying a delicacy. For QuanJuDe, they offered a demonstration of the carving process, even though I had ordered just half a duck. (At HuaJia YiYuan, the carving demonstration is only available if you order a whole duck.) Once the duck was carved, the staff presented to me with two pieces of duck skin, which she said was the most premium part of the duck. I think it was the skin covering the breast meat. I had a piece on its own and the skin was crisp, with little oil bubbles beneath it. It was quite a feat, as the skin was quite thick. There was a lovely meaty fragrance to each bite, which made you want to have more.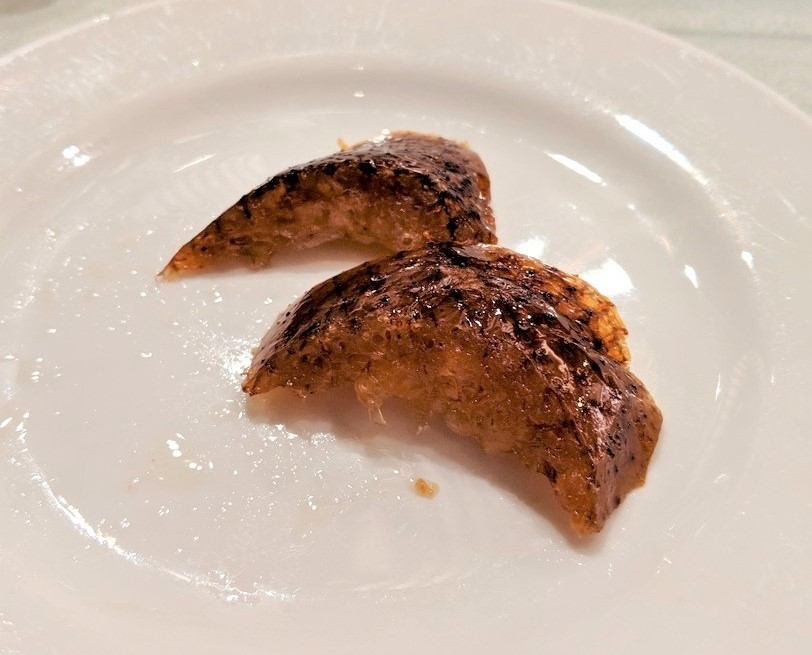 A lot of effort went into the mouthfeel for this Peking Duck. The skin was not just crispy, like how you would get with roasted duck. It was almost like a wafer, with a thin, slick crispy skin on the top and layers of uniform crispy bubbles below. While the attention was placed on the skin, I thought it went well with the fat and meat below too.
The Wrapping process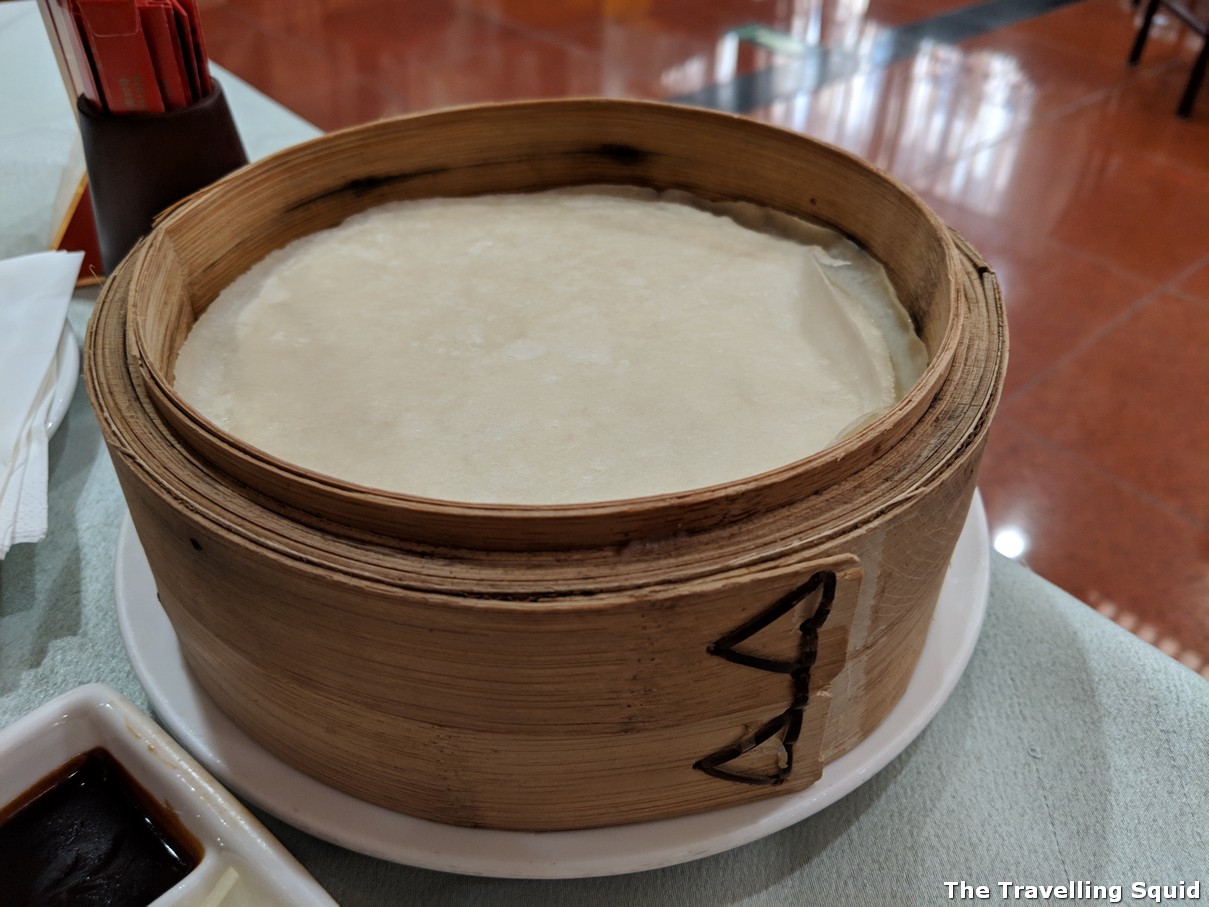 The duck came with a simple rice wrapper served in a bamboo steamer. There was dark sauce and some scallions, onions and garlic to accompany it.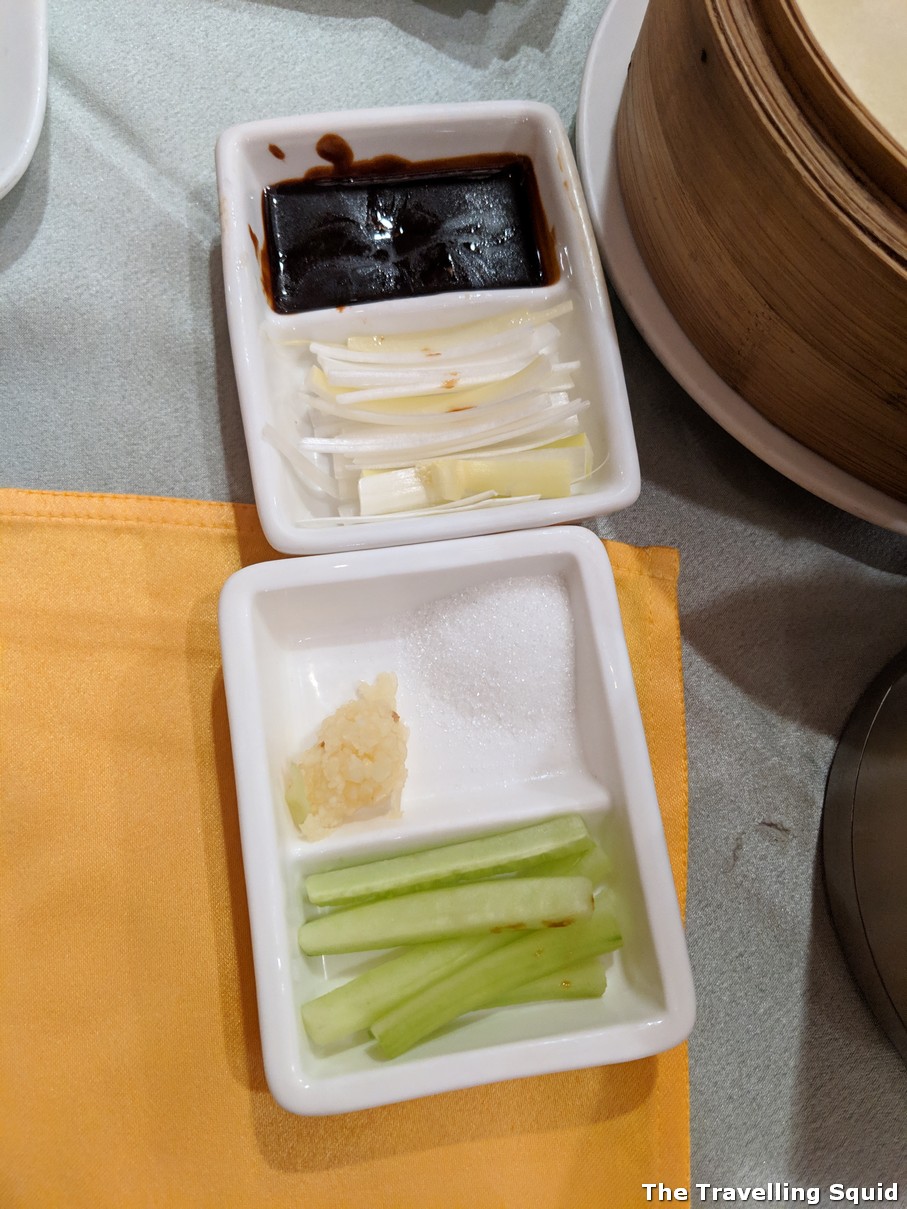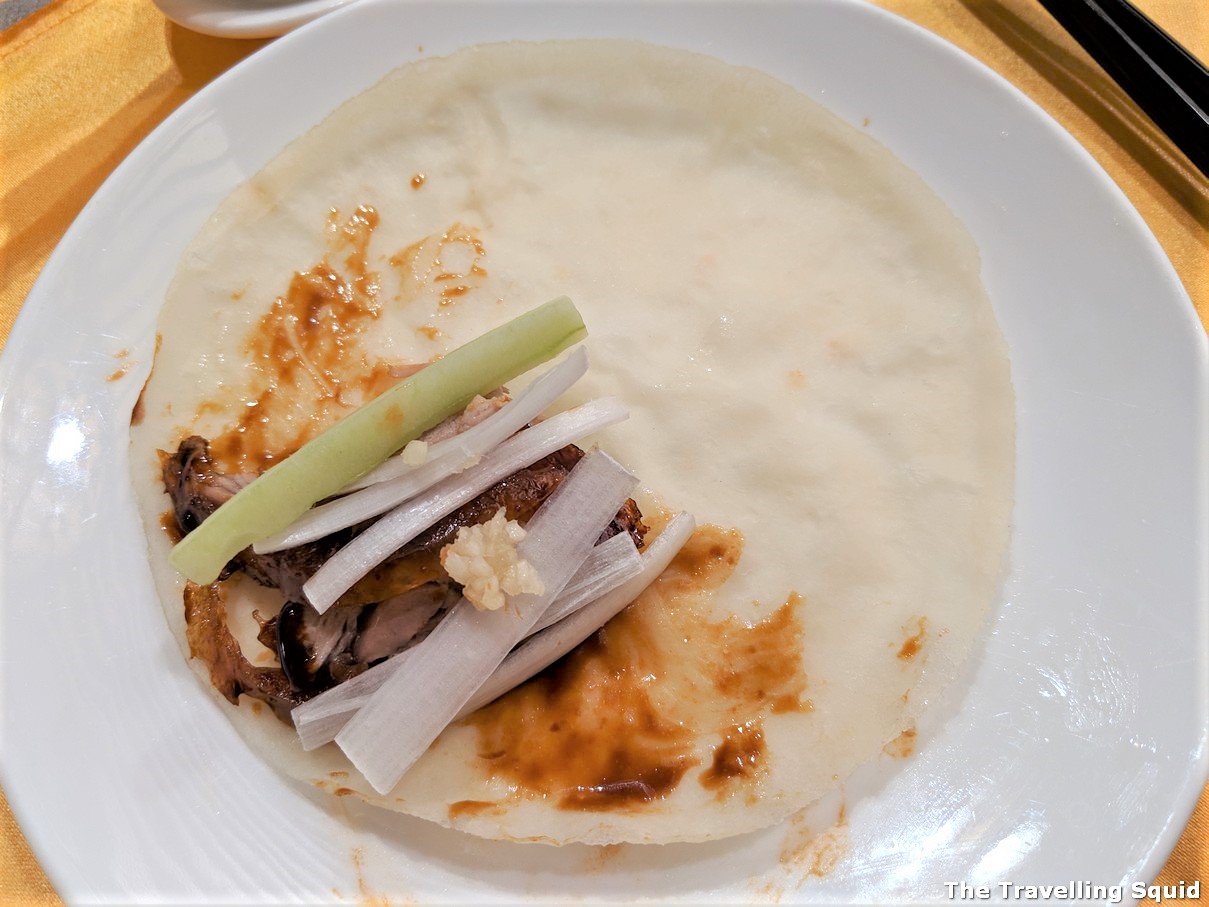 The staff asked if I would like a demonstration on how to use the rice wrappers to wrap the Peking Duck into a roll. I gladly agreed to it, as it was my second time having Peking Duck in Beijing and I was quite unfamiliar with the wrapping process. No such service was offered at HuaJia YiYuan the day before and I was left to my own devices. With a pair of chopsticks, the staff expertly added various ingredients – dark sauce, scallions and duck skin – to the steamed rice wrapper and folded them up tightly into a roll. The proportions were just right. Soon, I was on my way to finish most of Peking Duck I had ordered.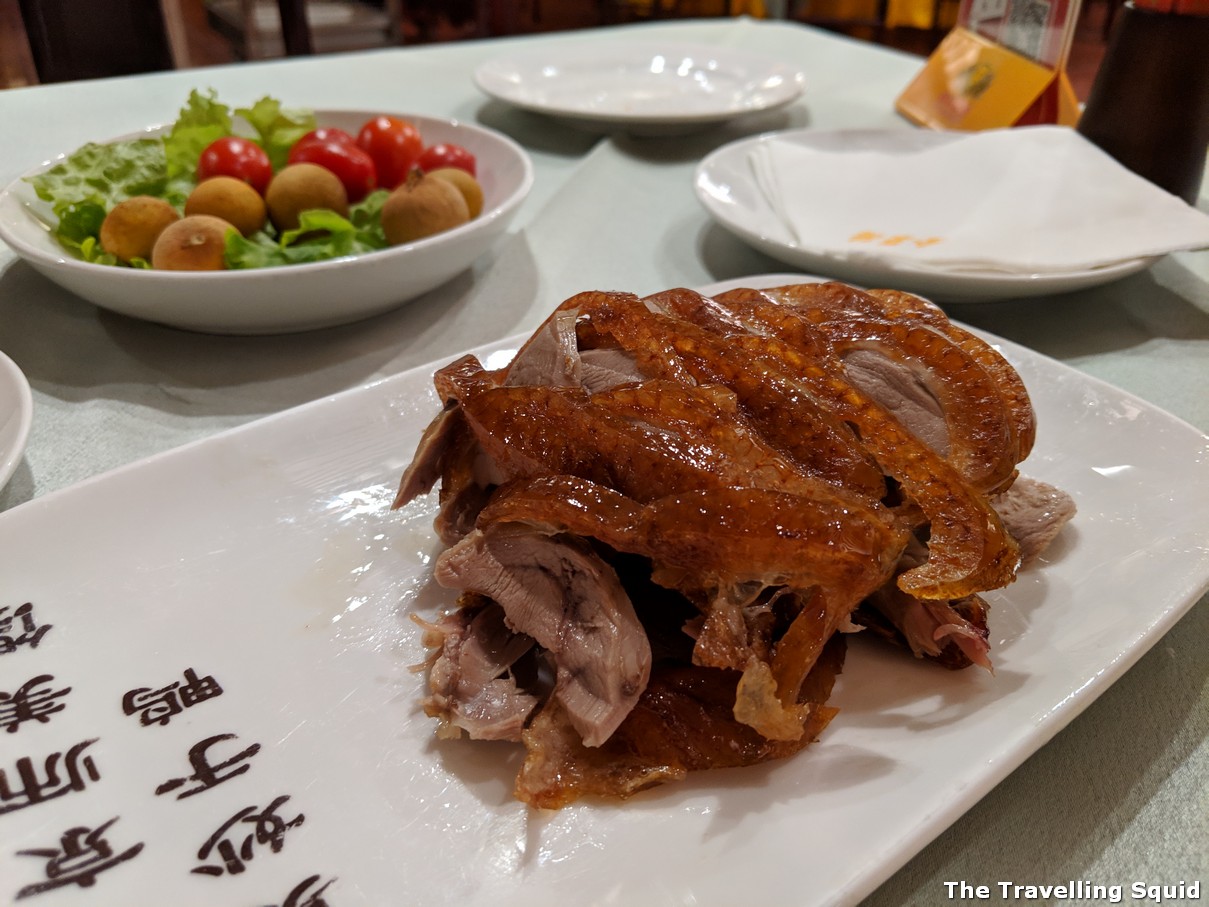 I found QuanJuDe's staff to be very attentive. She made sure that I had enough warm water to drink and even pointed me to the washroom without me asking where it is. The service experience was a total contrast to what I had at HuaJia YiYuan, where the staff took ages to take my order, serve the food and collect payment. I must say that I was later given a feedback form to rate the restaurant's service standards :P, but it was an experience that I won't forget. The total damage was RMB168 for half a duck, which was a decent price given the quality of food.
The Travelling Squid's Take
This experience made me realise that good service plays a crucial role in one's enjoyment of food. For a dish like Peking Duck which is to be enjoyed in many ways, it was really helpful when the QuanJuDe staff offered to teach me how to wrap it into a roll. I also appreciated when she told me which were the most premium parts of the duck – it was useful knowledge I could share with my friends. I would love to be back again to try Quan Ju De's other dishes.
***
Why QuanJuDe has the best Peking Duck in Beijing – Qian Men Restaurant