Why eating at Ortolana in Auckland is highly recommended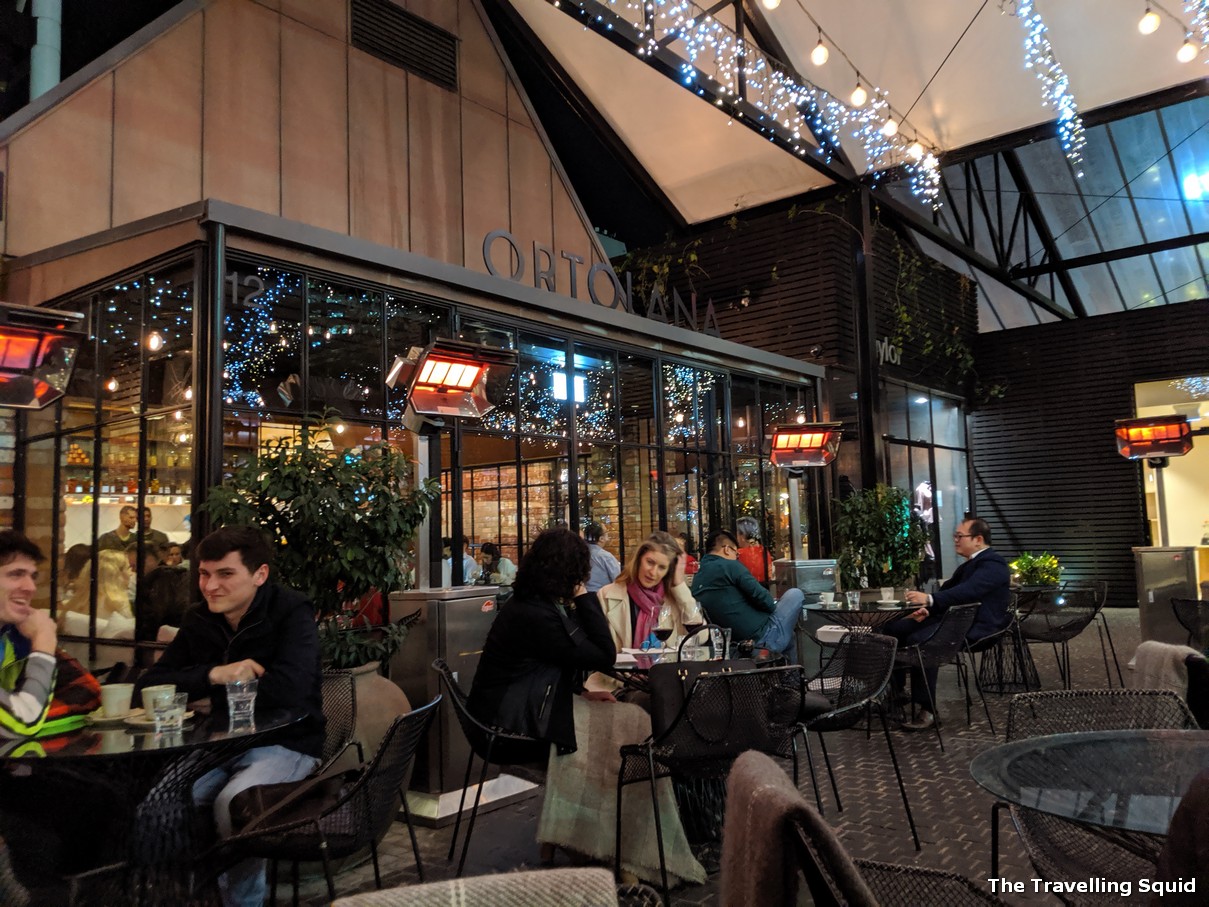 If you're looking for a good dinner place in Auckland, do check out Ortolana. We found out about this restaurant by chance, after a Google search. The reviews were good and as we were planning to do a road trip in the next couple of days, we decided to treat ourselves to a good meal. Here's why eating at Ortolana in Auckland is highly recommended.
According to Ortolana's website, Ortolana means 'market gardener' in Italian. The restaurant uses the best local produce from their farm and other growers, which makes it so tasty. I personally liked the food because of the freshness of the ingredients. After all, New Zealand is known for its fresh produce such as vegetables, herbs and meat.
1. Pork and octopus sausage, butternut, pumpkin seed and endive
Our first dish was the pork and octopus sausage. I love the plating of this dish because it was so brightly coloured – a reddish pink from the endives, a dash of yellow from the pumpkin seed and butternut paste, and a dash of green from the coriander leaves. There was a nice mix of flavours. I enjoyed the subtle bitter tinge from the endives, which was was not overpowering. It went well with the sausage and the butternut paste which was quite rich. Yum.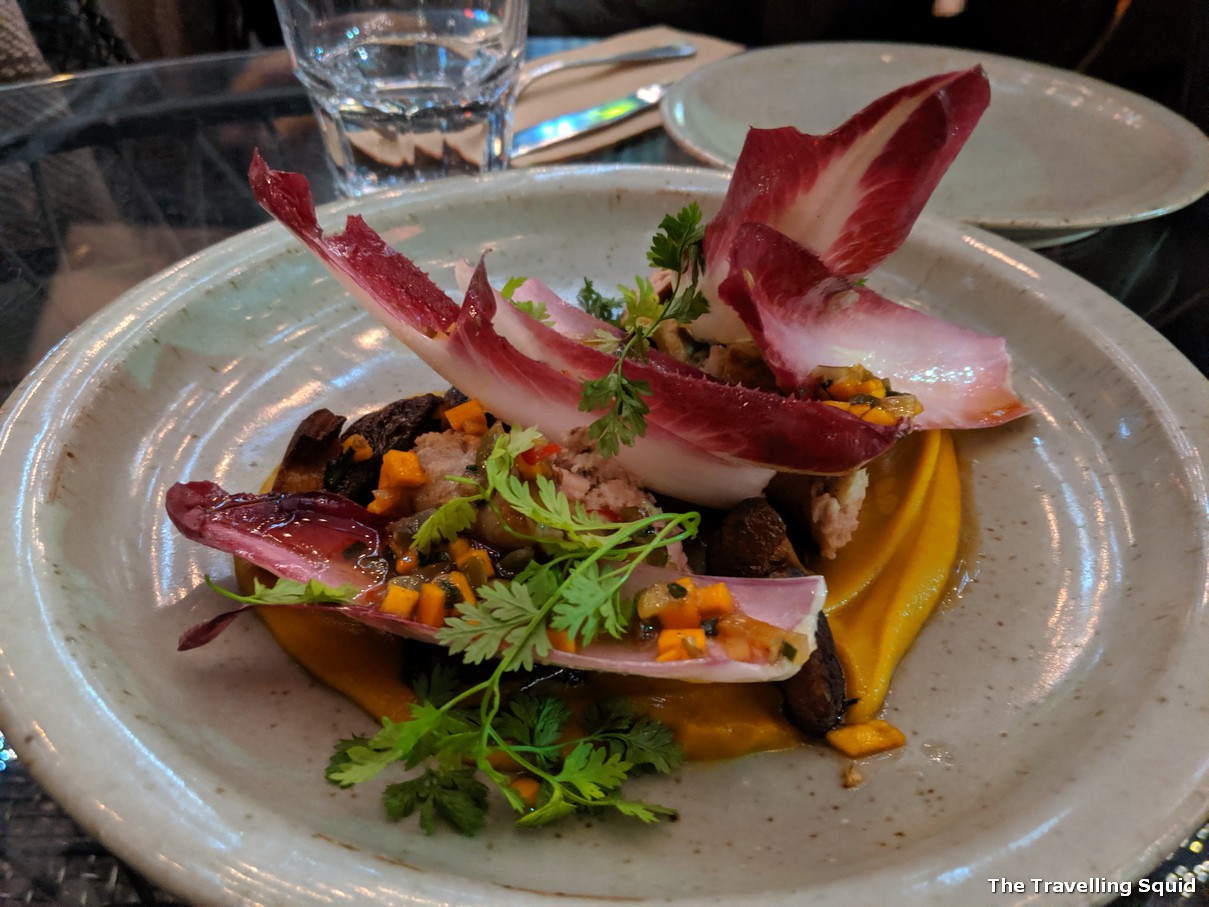 2. Beef short rib raviolo, swede, turnip, celeriac, carrot
This was a pretty rich dish, but well-balanced in my view. The beef was so tender and melted in my mouth, and I just loved the mouth-feel of this dish with so many textures – the chewiness of the little cut-up octopus, crunch of the carrot and turnip and the al-dente ravioli. If you like me are wondering, swede is a cousin of the turnip and celeriac comes from the same plant as the celery, but is cultivated for its root.
3. Market fish, garden harvest with roasted potatoes on the side
The fish of the day was salmon I believe. It was fresh and the vegetables which accompanied it was very tasty.  We ordered some duck fat potatoes on the side too. They were delicious (and somewhat guilt-inducing as well).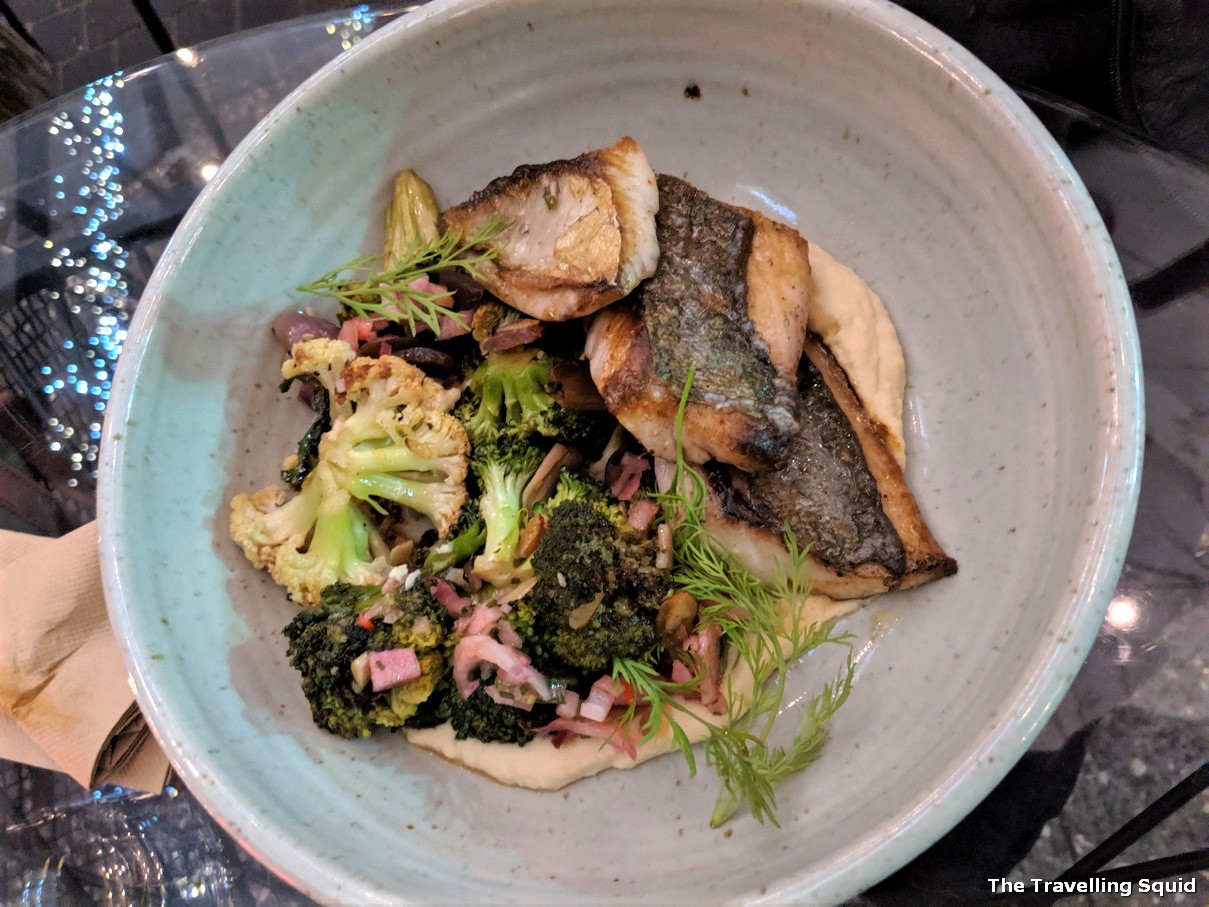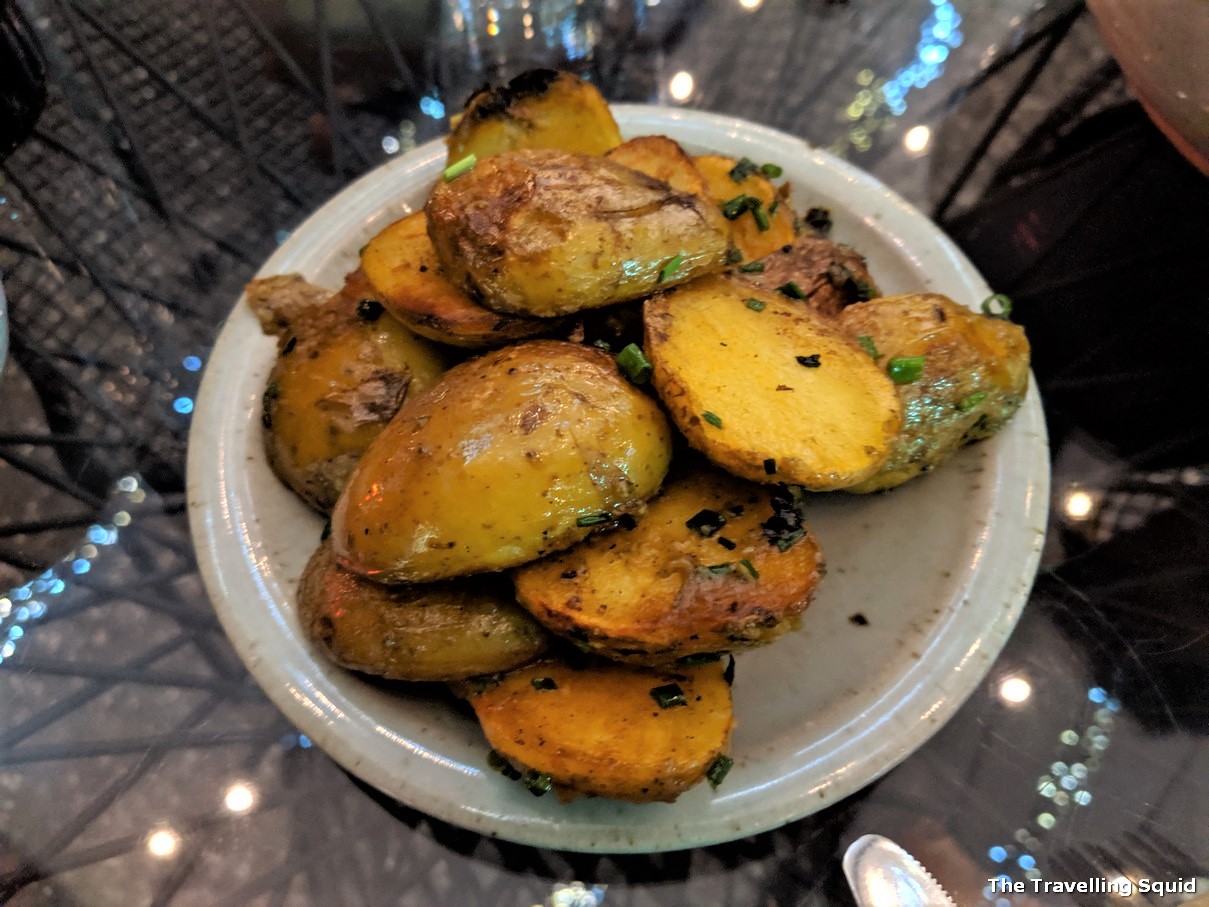 The Travelling Squid's Take
We ordered three mains and one side, and it was a little too much for two people. I felt that the portions were large, two mains would have sufficed for all of us. My biggest draw for this restaurant was the plating of the dishes. I liked how the chef used a variety of colours – and made it seem that the ingredients were right from a garden. The combination of vegetables and herbs used to complement the meat dishes were great too. I would definitely be back if I were to visit Auckland again.
Hope you found the post 'why eating at Ortolana in Auckland is highly recommended' useful. If you're eaten there, please share your thoughts as well.
***
Why eating at Ortolana in Auckland is highly recommended
Address: 33 Tyler St, Britomart, Auckland, 1010
Email: ortolana@hipgroup.co.nz
Tel: 09 368 9487
Opening hours: Monday — Sunday, 7am — late