Recommended: Our stay at Karanda Bed & Breakfast in Rotorua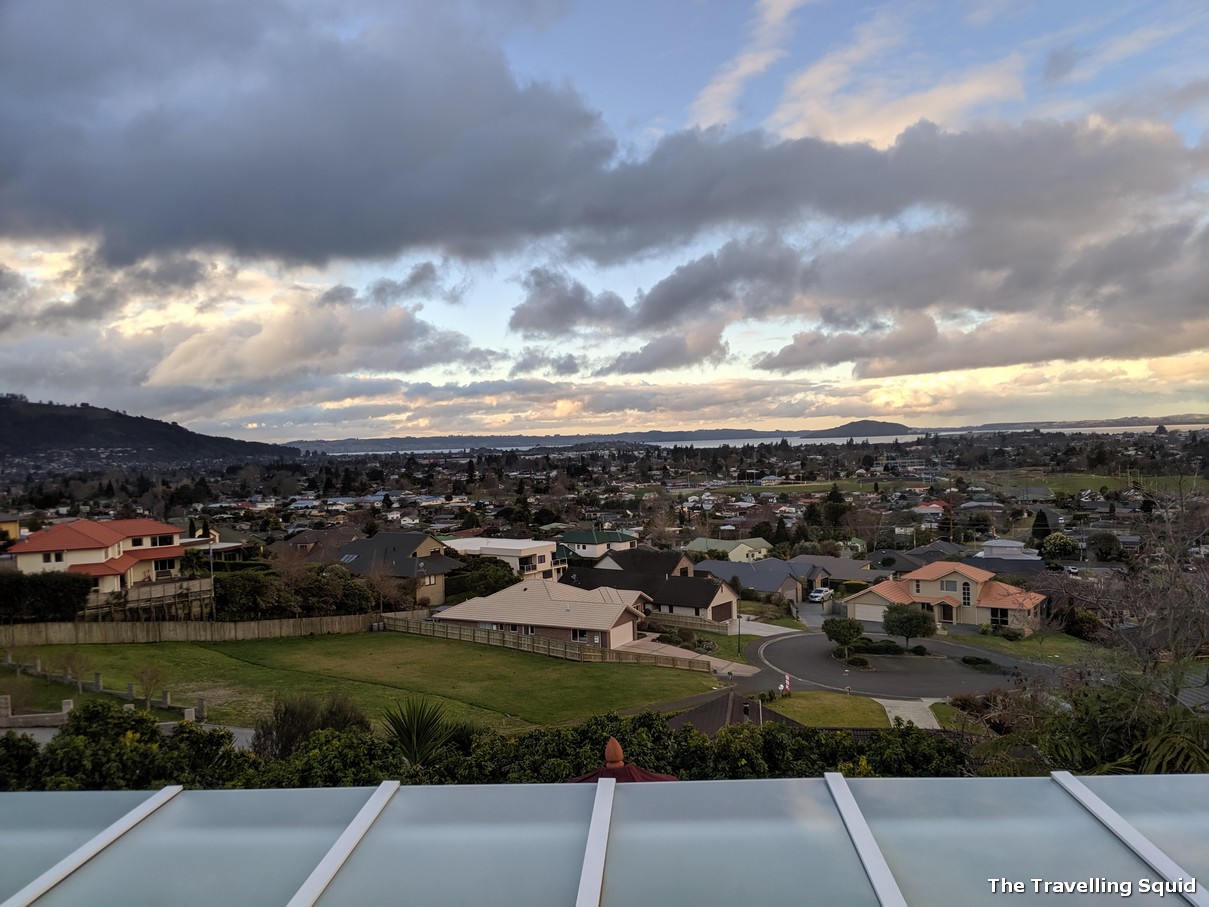 If you're looking for a place to stay in Rotorua in the North Island of New Zealand, Karanda Bed & Breakfast is a great option. We stayed there for a night before continuing on our road trip and it was a very pleasant experience. Our hosts Ron and Leslie were very hospitable and we had a comfortable stay. Here's a review of our stay at Karanda Bed & Breakfast in Rotorua.
Location
Karanda Bed & Breakfast is located in a quiet residential neighbourhood, on a little hill in Rotorua. We drove there as part of our road trip, after visiting Hobbiton in Matamata. There was a parking space in the driveway of Karanda. It was a little narrow but the owner helped to turn our car over the next morning.
Karanda Bed & Breakfast is a short 10 minute drive from the Californian Redwoods and the Polynesian Spa – which is similar to a hot spring. The water comes from geysers located in Rotorua, where water is ejected from the ground accompanied by steam. More to come on these places in an upcoming post.
The Room
We were given a room with an adjoining bathroom. I enjoyed the slanted roof with the sky light. It was a nice touch. There was more than enough room to sit and place our coats as well. I like the sailor theme which accompanied the room. There was a picture of different types of sailor knots hung on the wall.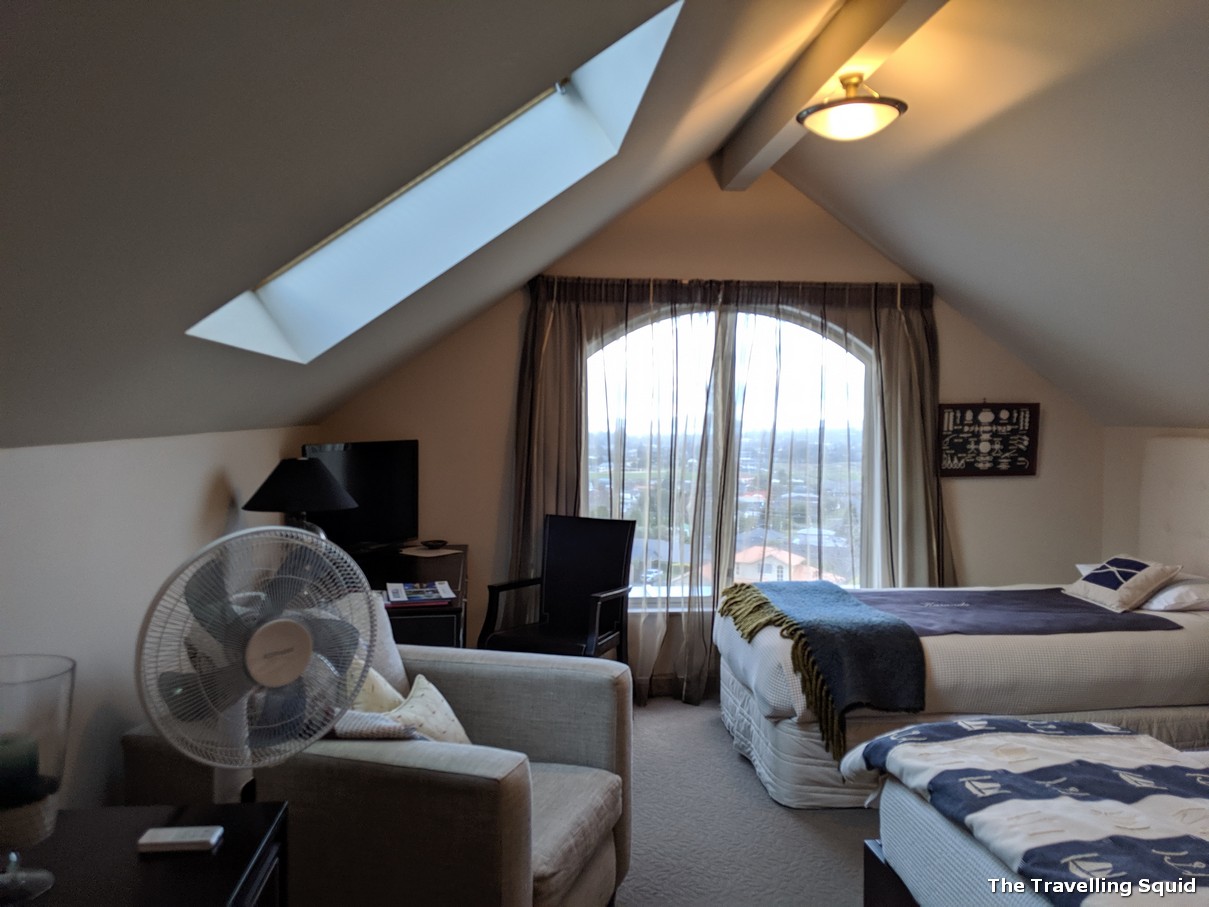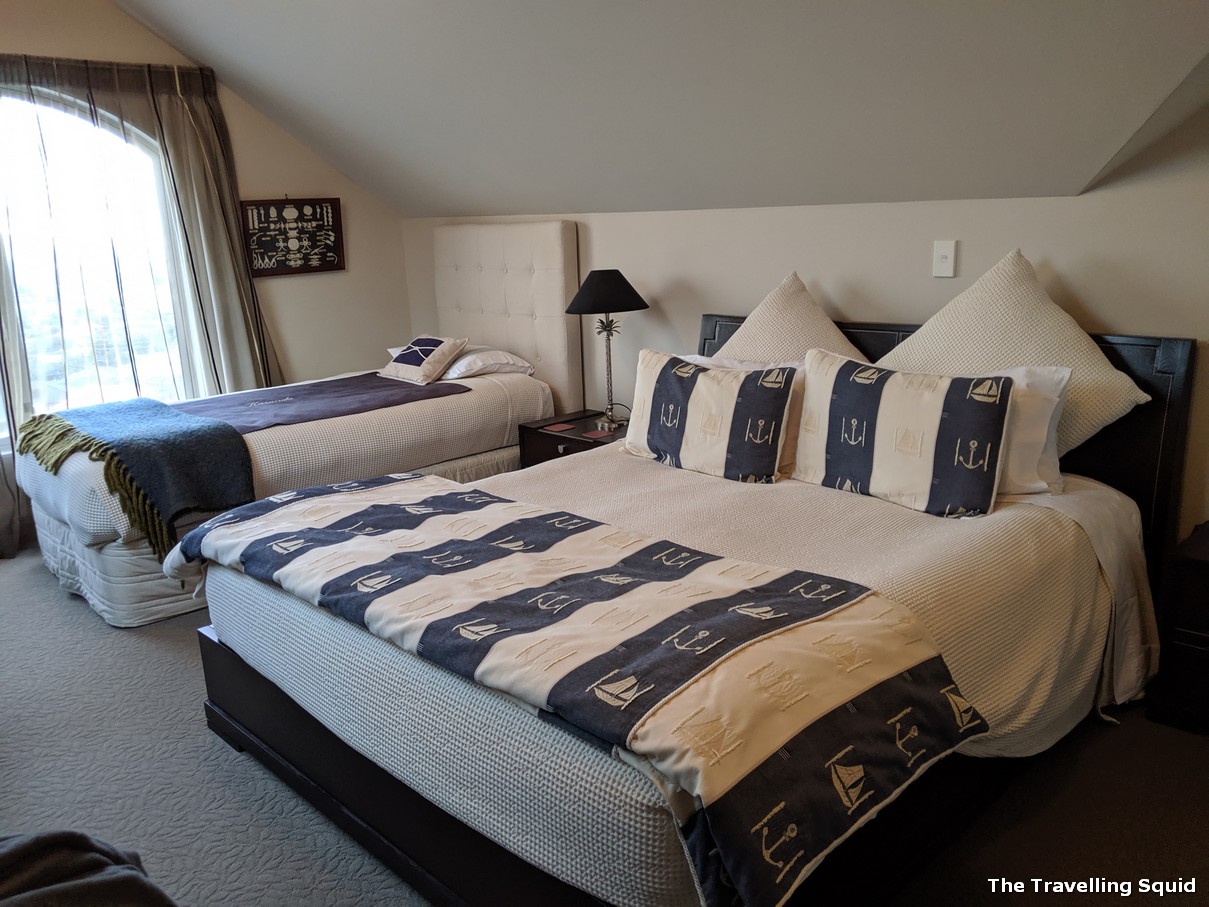 The Bathroom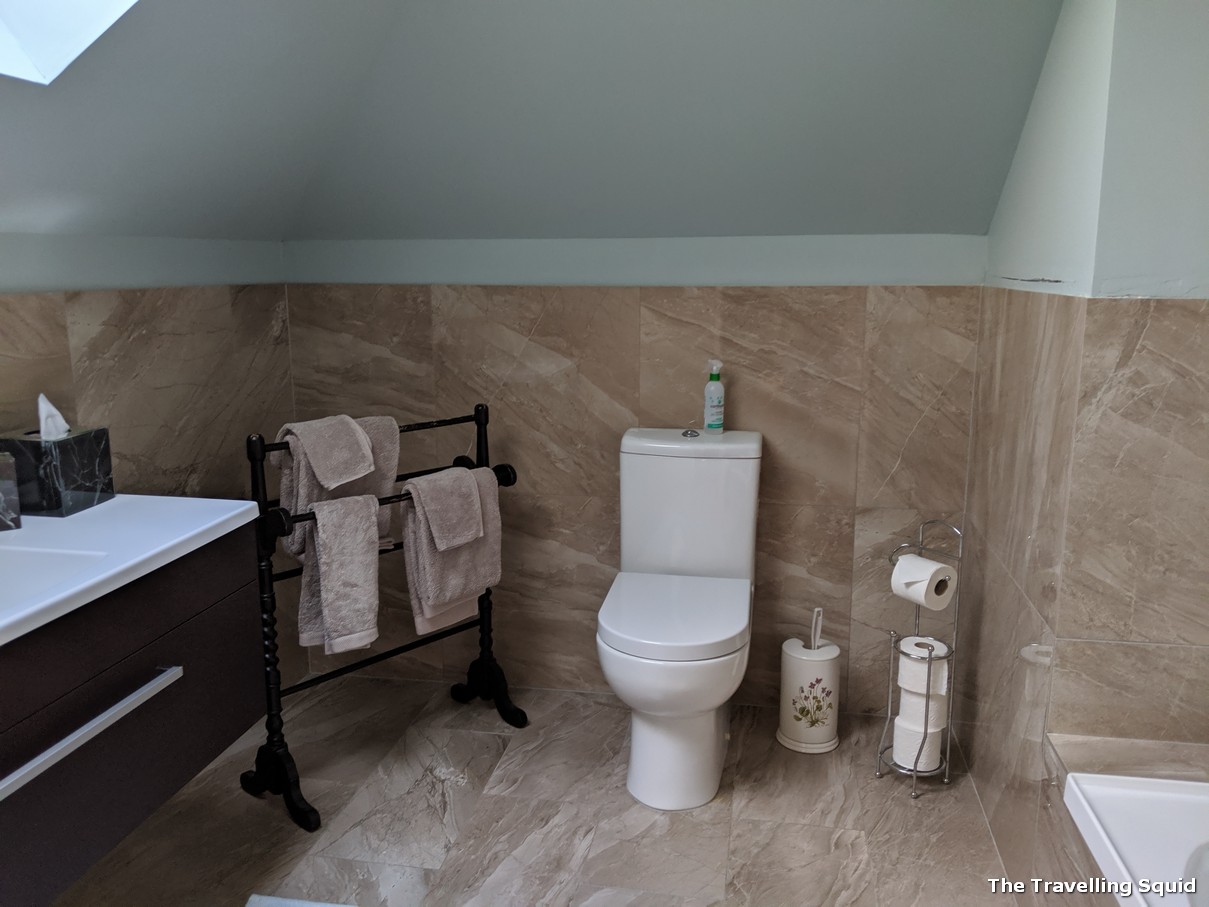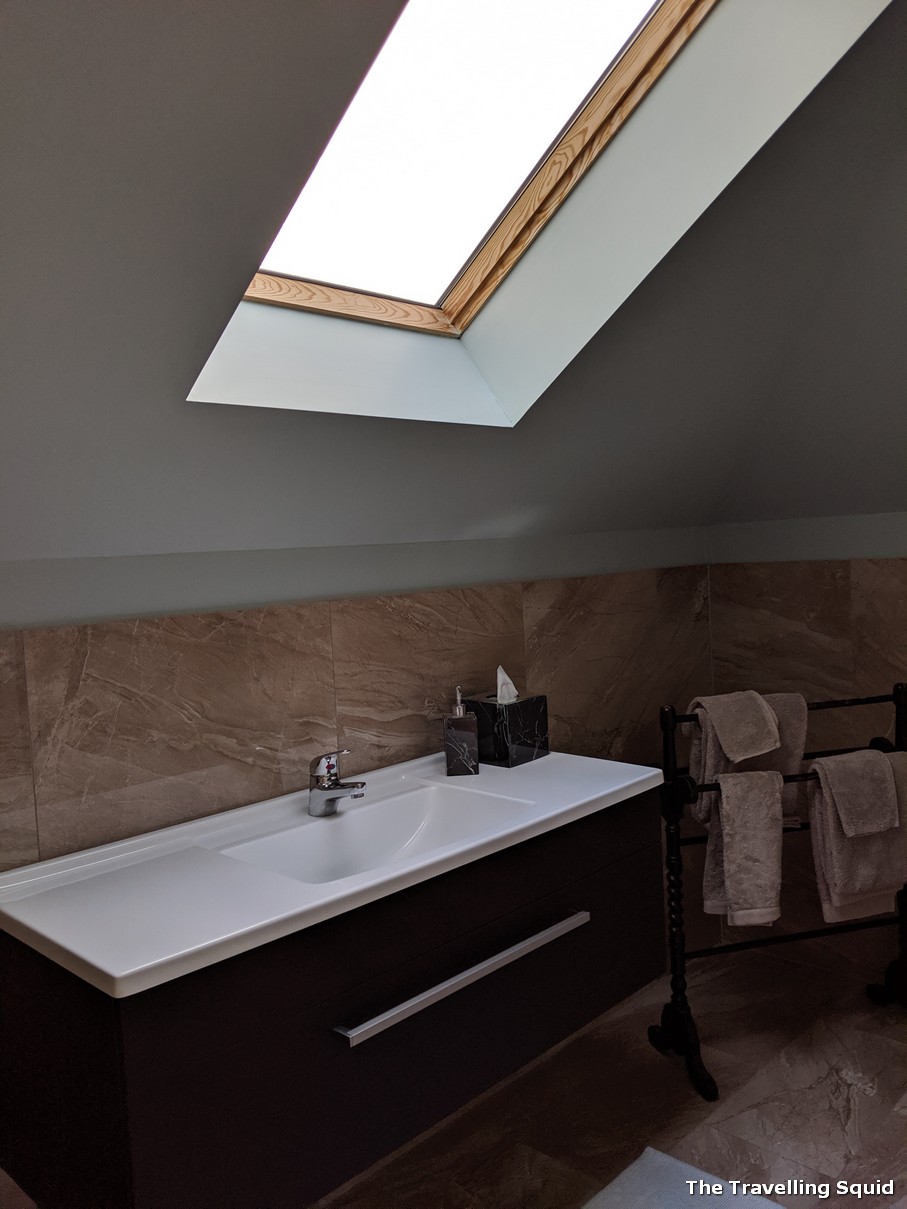 The Cat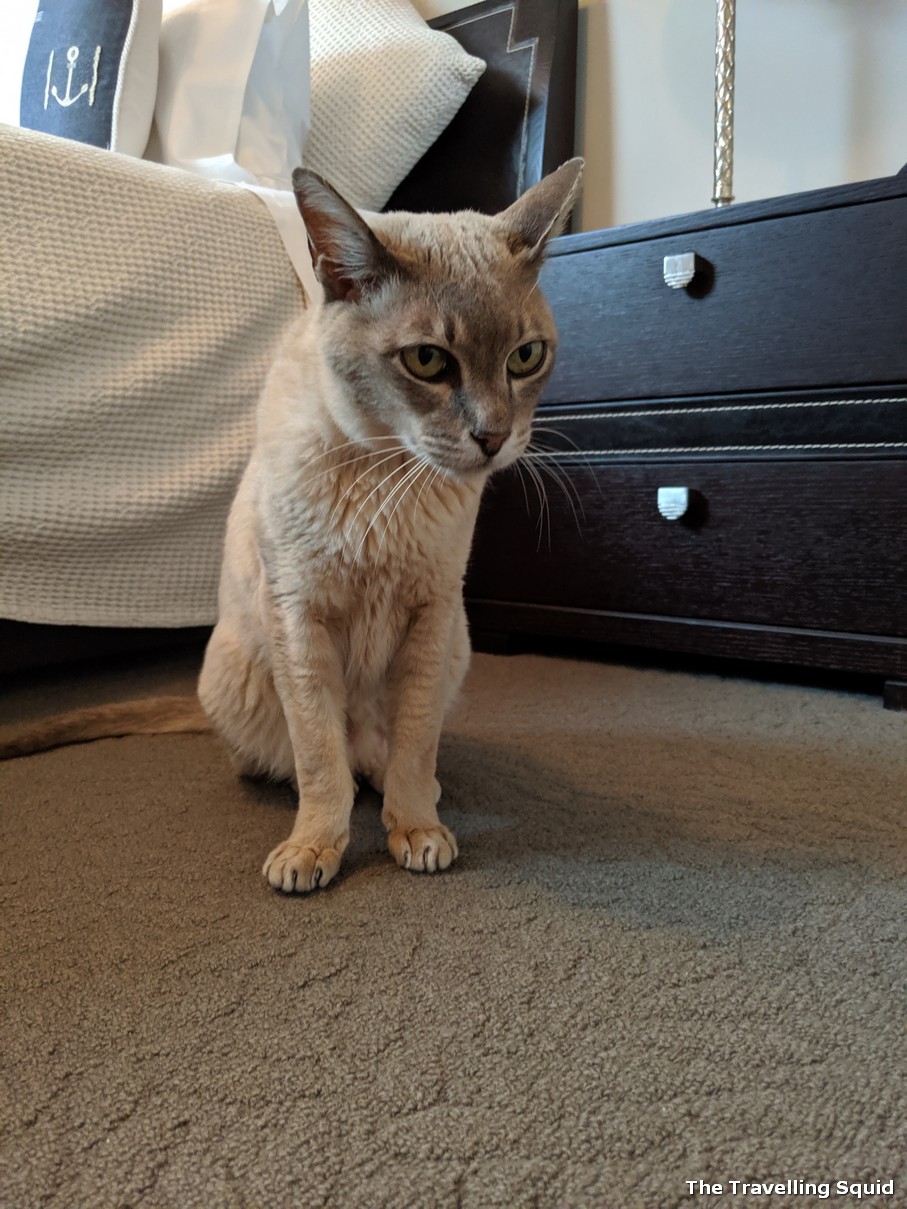 When we arrived, we were greeted by the owner's cat. He had a personality of dog and was very social. He was happy to be patted and hung out in our room for a long while.
The Living Space
I liked that each corner of the house was thoughtfully decorated. There were comfortable armchairs, a throw and lamps right outside our room. It was very homey. The living room was super cosy too – there was a fireplace right next to the TV – perfect for a relaxing autumn's night in.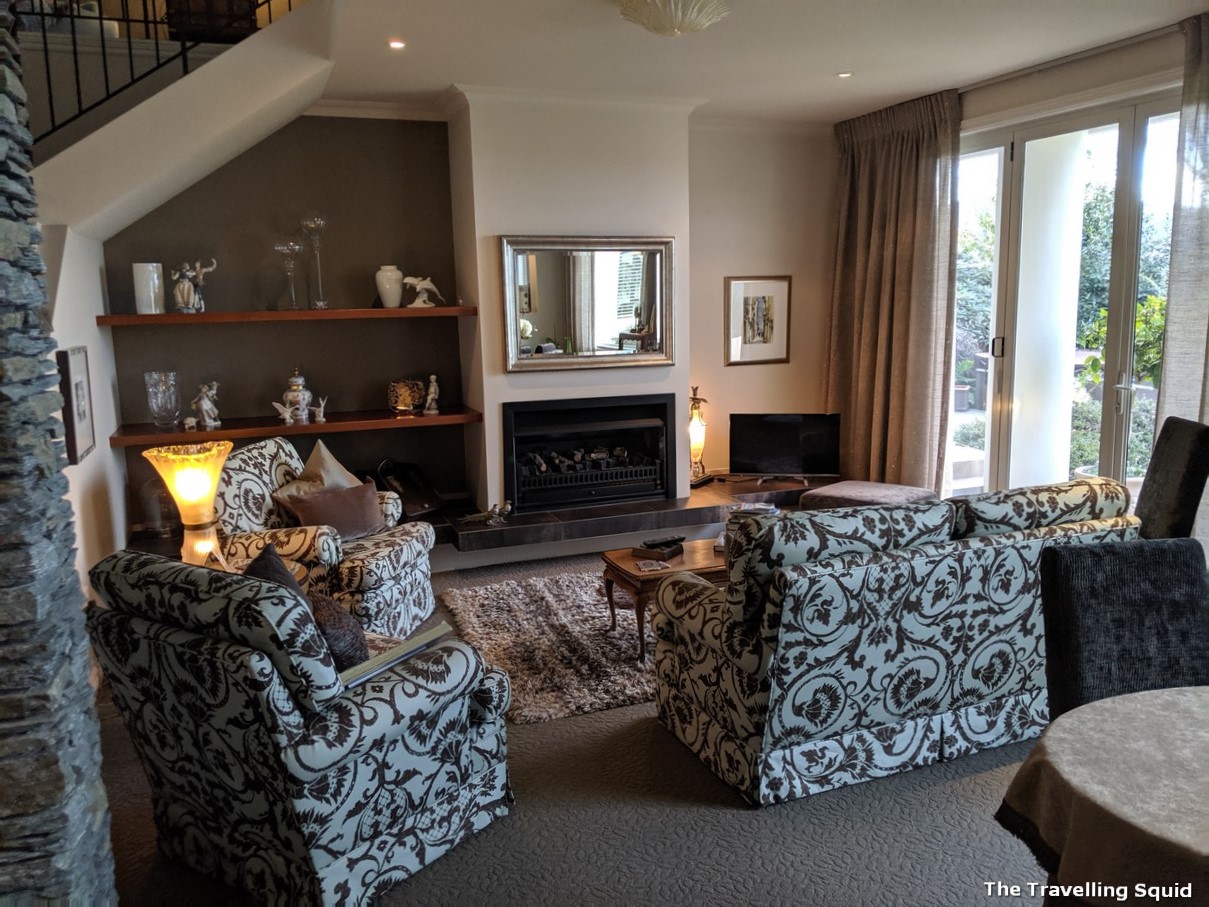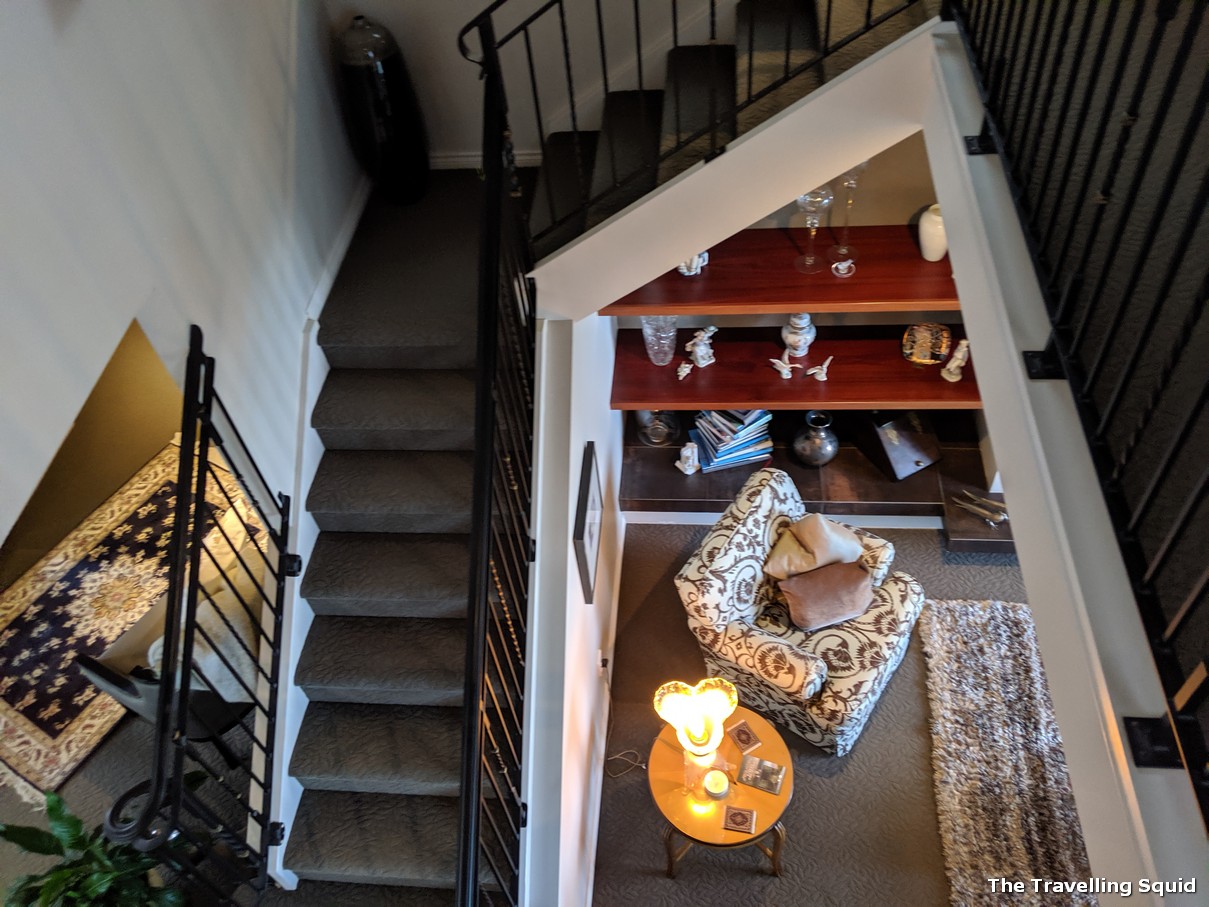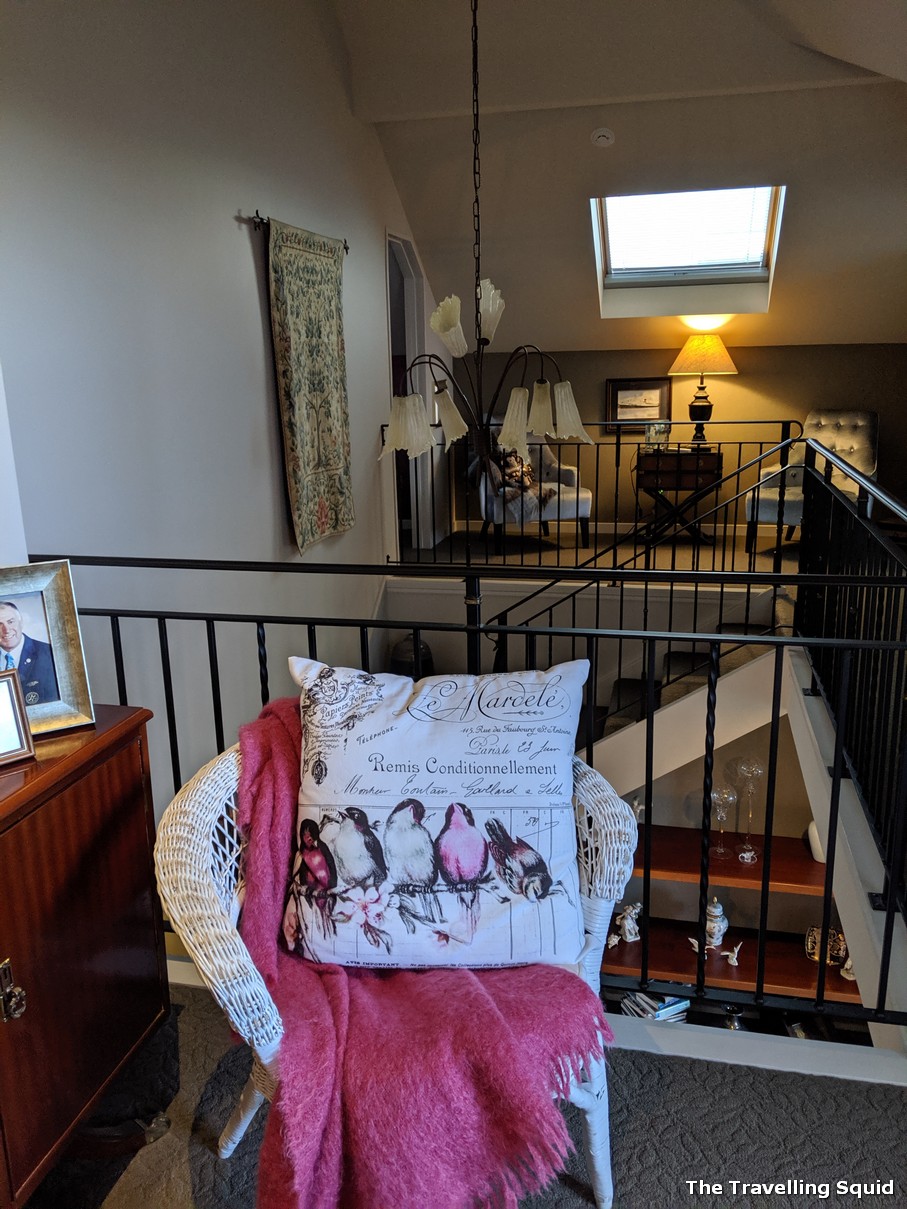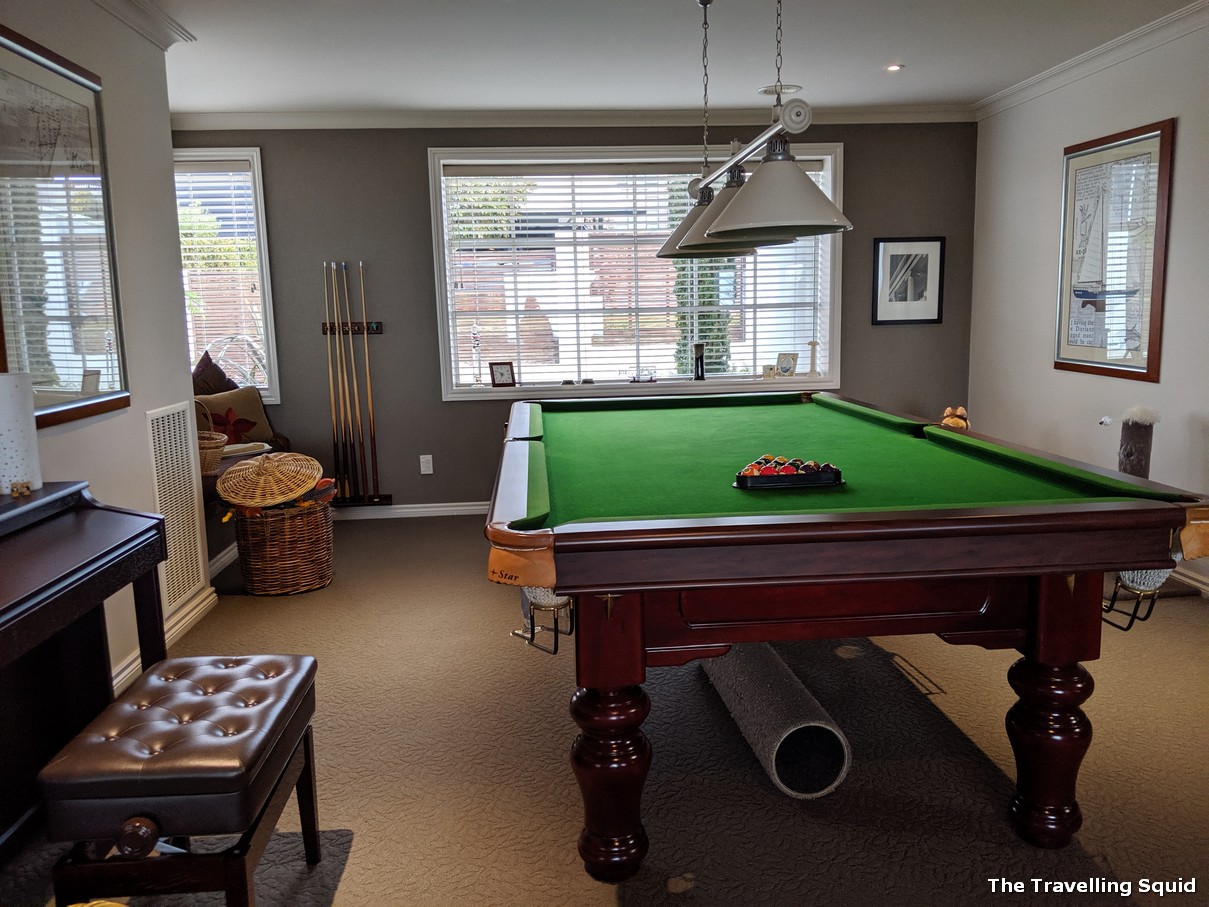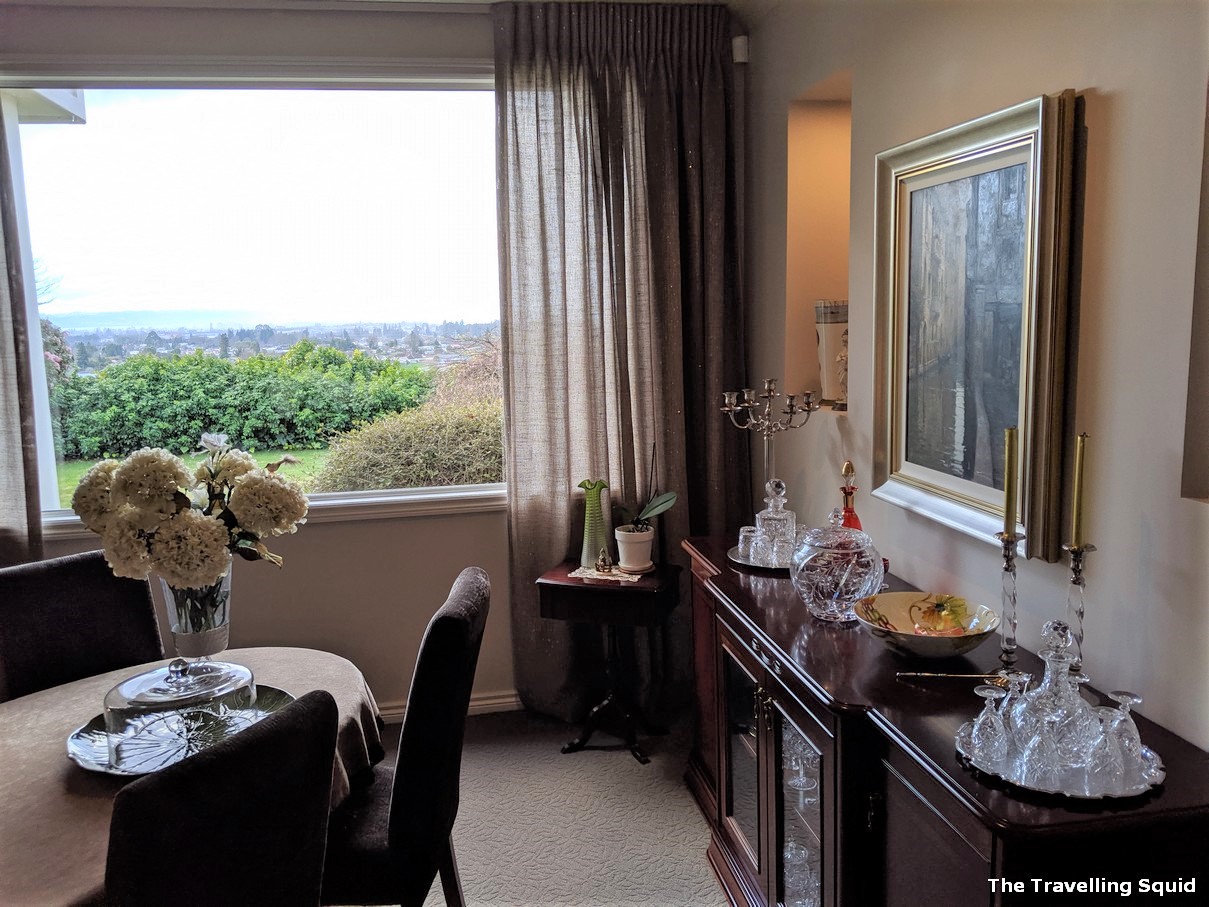 The Breakfast
We had a good breakfast of cereal, fruits, yogurt and toast. We were hoping Karanda would have bacon and eggs as we were rather hungry that morning, but it fine. The toast and butter were really good.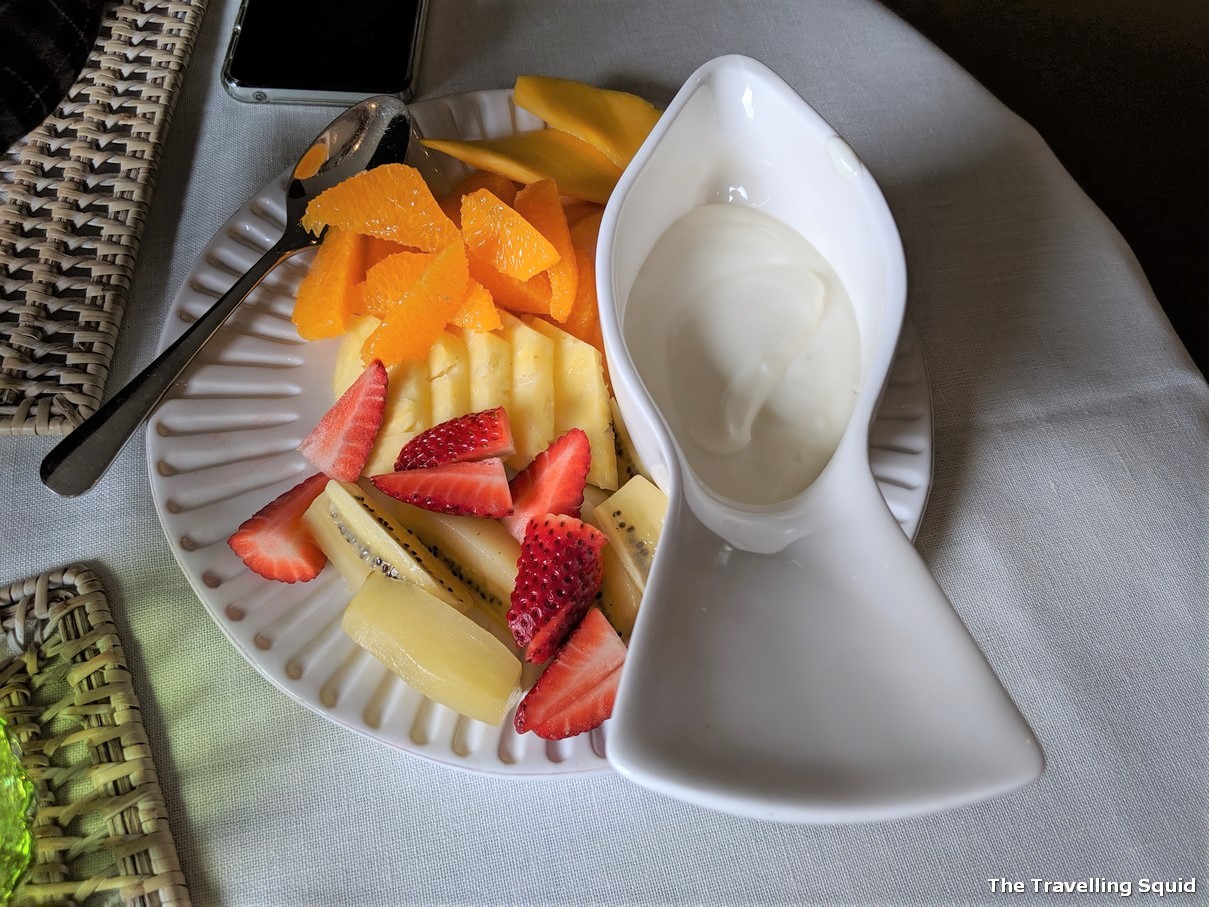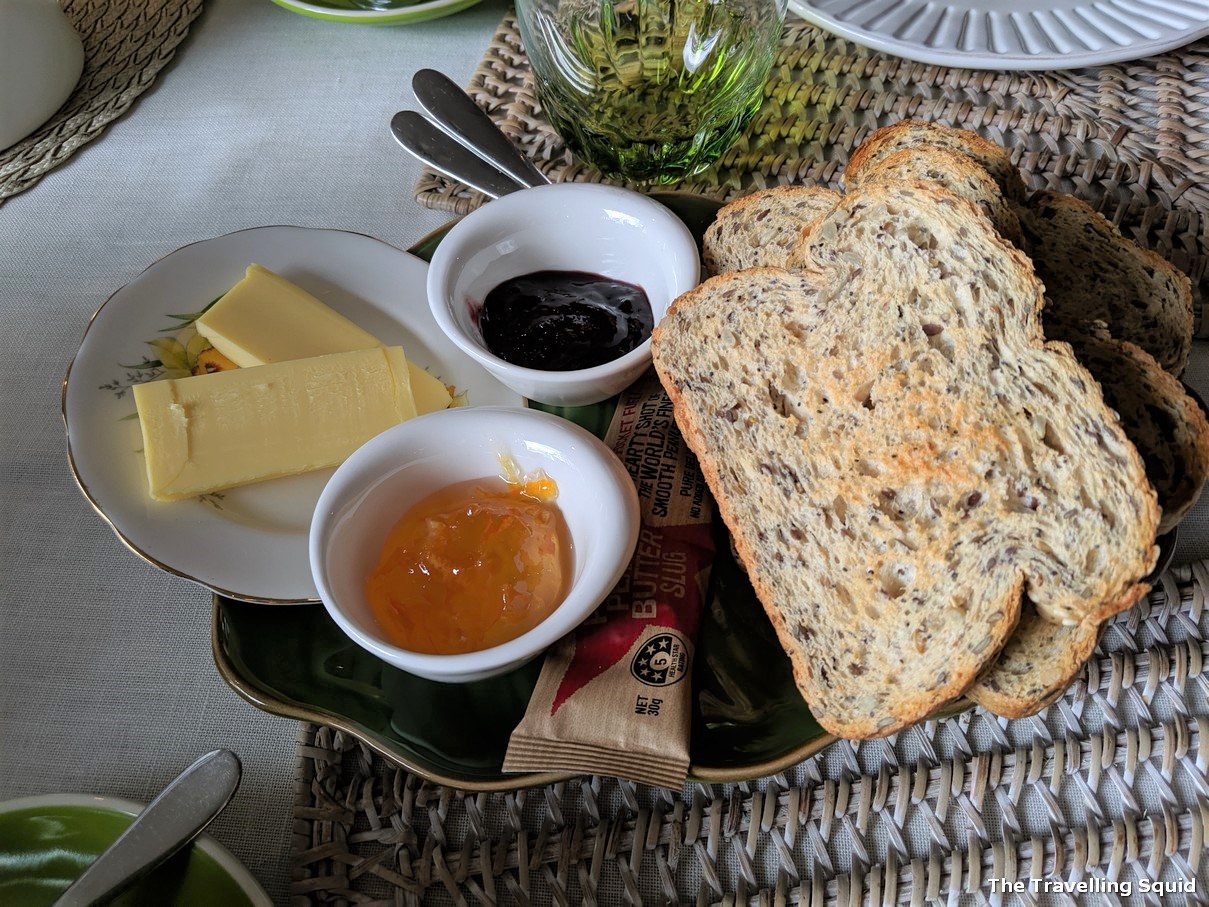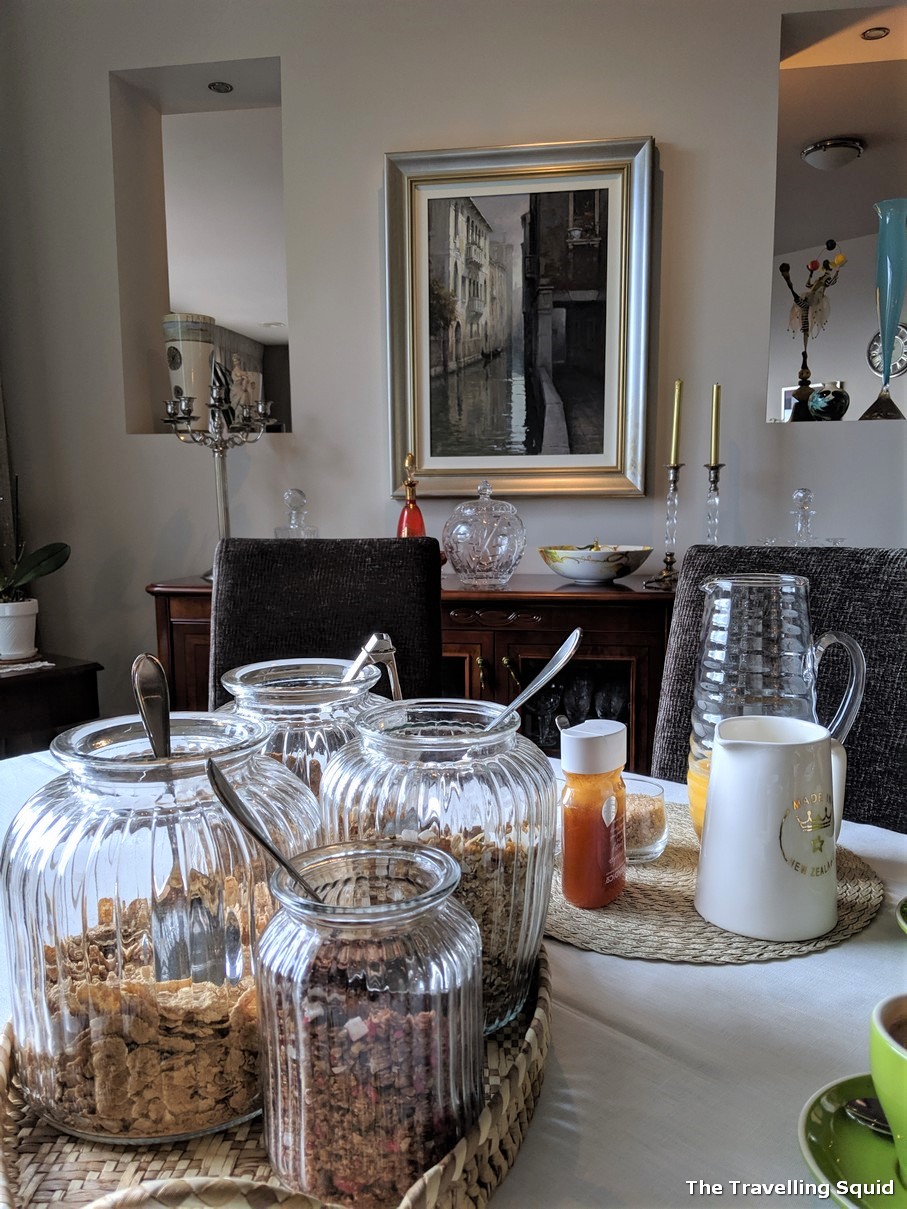 The Travelling Squid's Take
Our stay at Karanda Bed & Breakfast in Rotorua was about NZD170 per night. While the price was a little on the high side, it was a really comfortable stay. I would highly recommend it as our hosts were very helpful and gave us plenty of recommendations on what to see and do. It was a memorable stay as we had a chance to experience living in a New Zealander's home, and that made for an ideal place for retirement.
***
Our stay at Karanda Bed & Breakfast in Rotorua
Address: 51 Matipo Avenue, Rotorua, New Zealand