Review: Lunch at Nerino Dieci Trattoria in Milan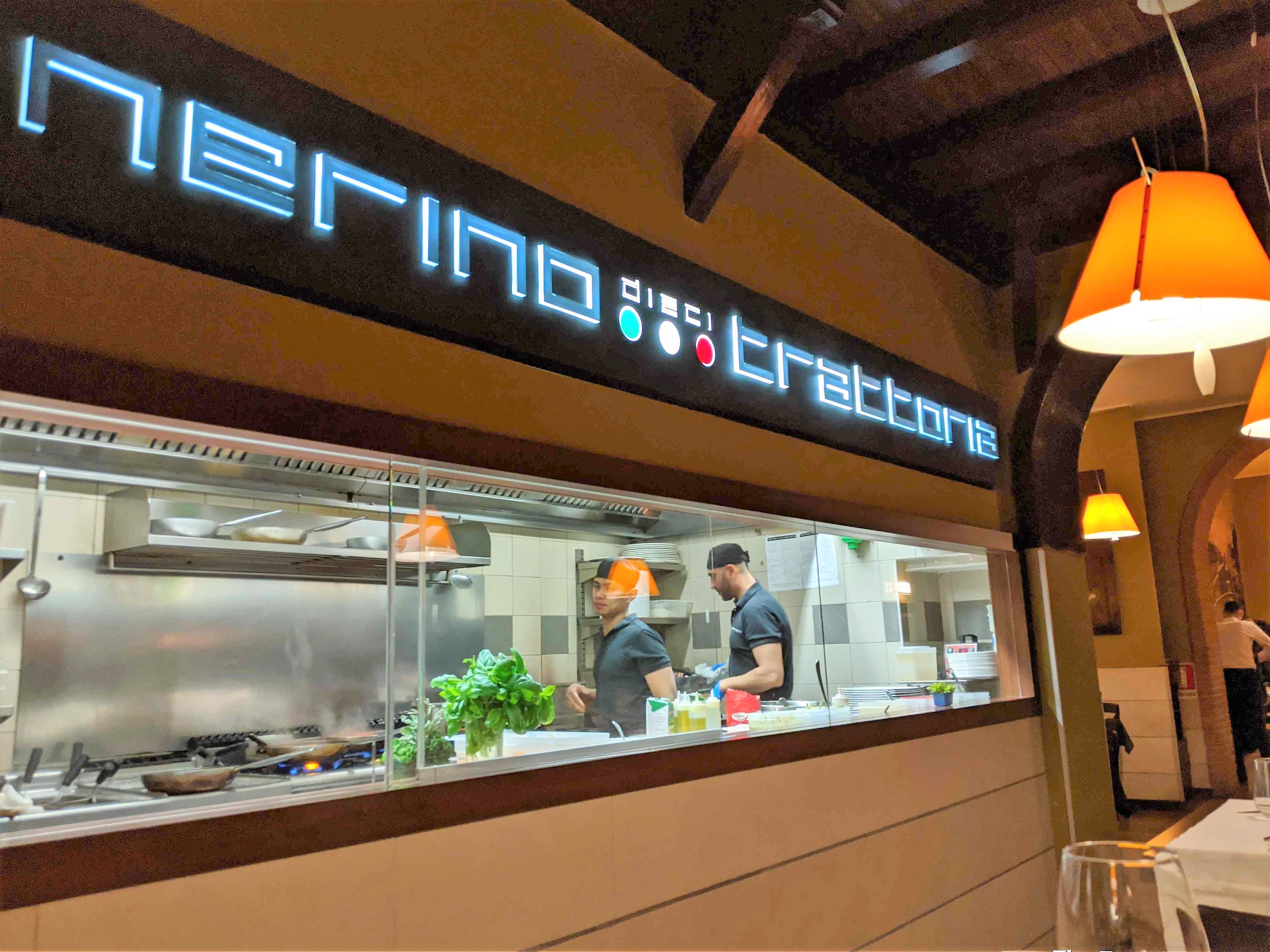 We visited the Duomo di Milano and Galleria Vittorio Emanuele II when we first arrived in Milan and found the area to be quite touristy. As lunchtime approached, we wanted to dine at a local restaurant and found Nerino Dieci Trattoria on Google. While we had to walk about 15 minutes from the town square to get to the lunch place, it was worth it. Here is our experience having lunch at Nerino Dieci Trattoria in Milan.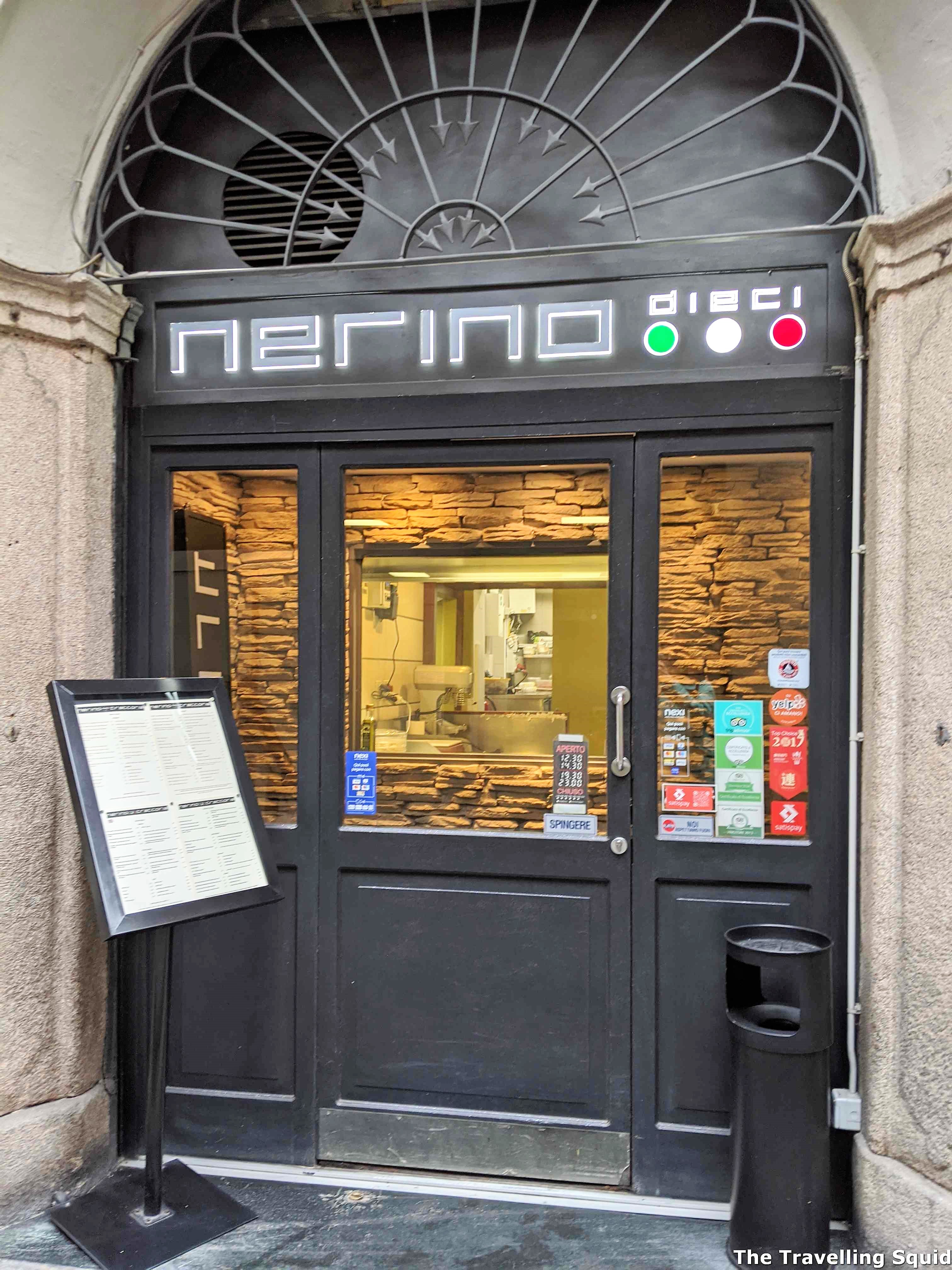 Lunch at Nerino Dieci Trattoria in Milan
We found Nerino Dieci Trattoria on Google and it had very good ratings. It was noon when we decided to walk over and we got there at about 12.15pm. Unfortunately they open at 12.30pm so we went off to have a gelato before returning at 12.25pm. I realise that Italian restaurants would only open their doors at the stated time of opening – 12.30pm.
At 12.30pm, the restaurant staff opened their doors and ushered us to the high tables and chairs as we did not have a reservation. It was good that we went early as the restaurant was soon filled.
The people having lunch at Nerino Dieci Trattoria in Milan were from different walks of life. There were people in their twenties having lunch with friends over wine. In particular, I remembered an older man who sat at the table next to us – you could tell he was a frequent customer as he exchanged pleasantries and jokes with the waiter. He had a really simple meal, just the complimentary bread and a plate of pasta. No wine, appetisers or dessert. It was like a lunch place for a working person and that made me think of my own experience in Singapore. I concluded that Nerino Dieci Trattoria in Milan must be legit as locals would only visit and return to a restaurant with good ingredients and local flavours.
The Food
Mussels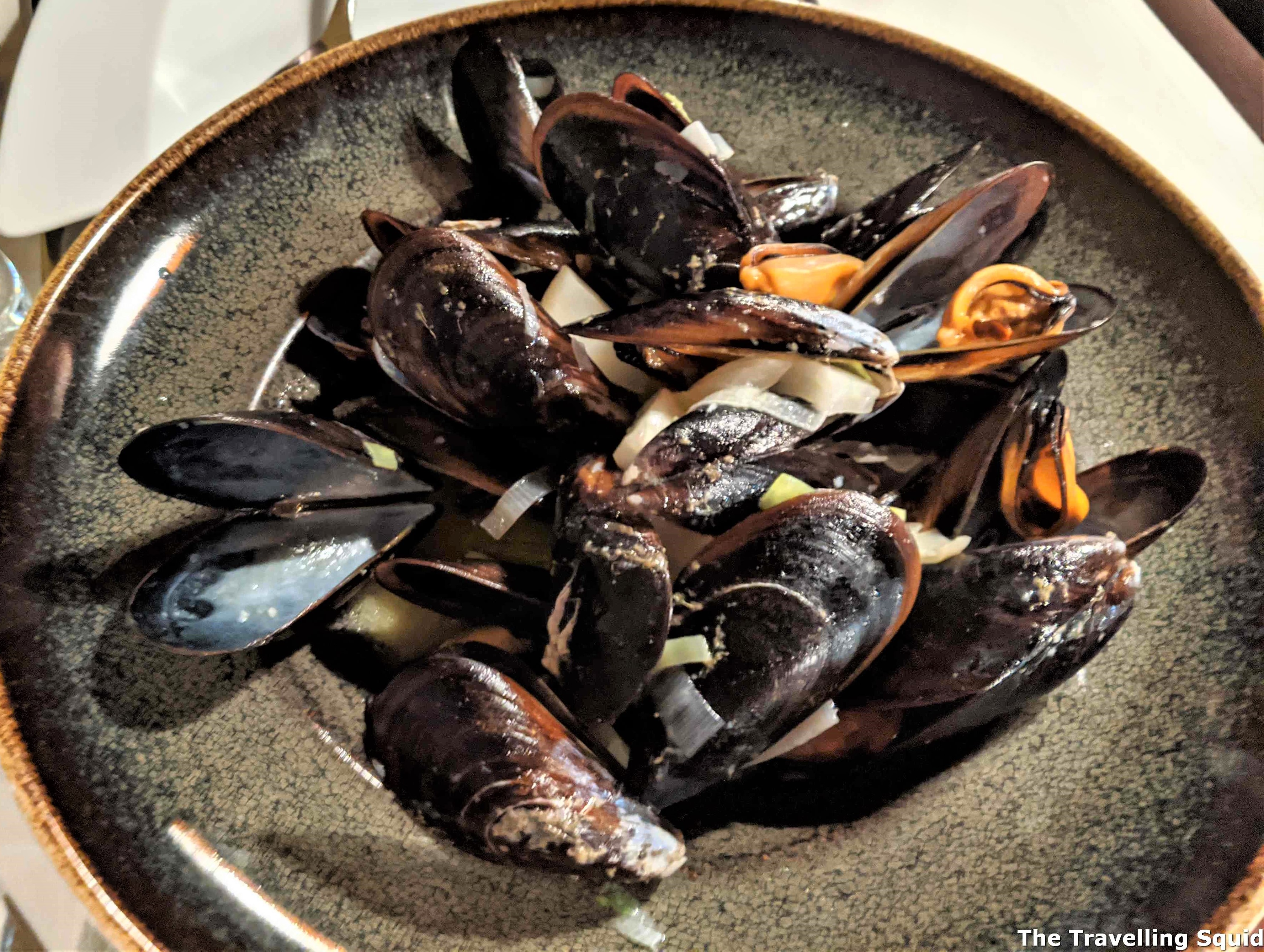 The mussels were the special of the day. They were tossed in a white wine and garlic sauce, which brought out the flavours of the mussels.
Fried dumplings with Culatello Ham and truffle honey – €14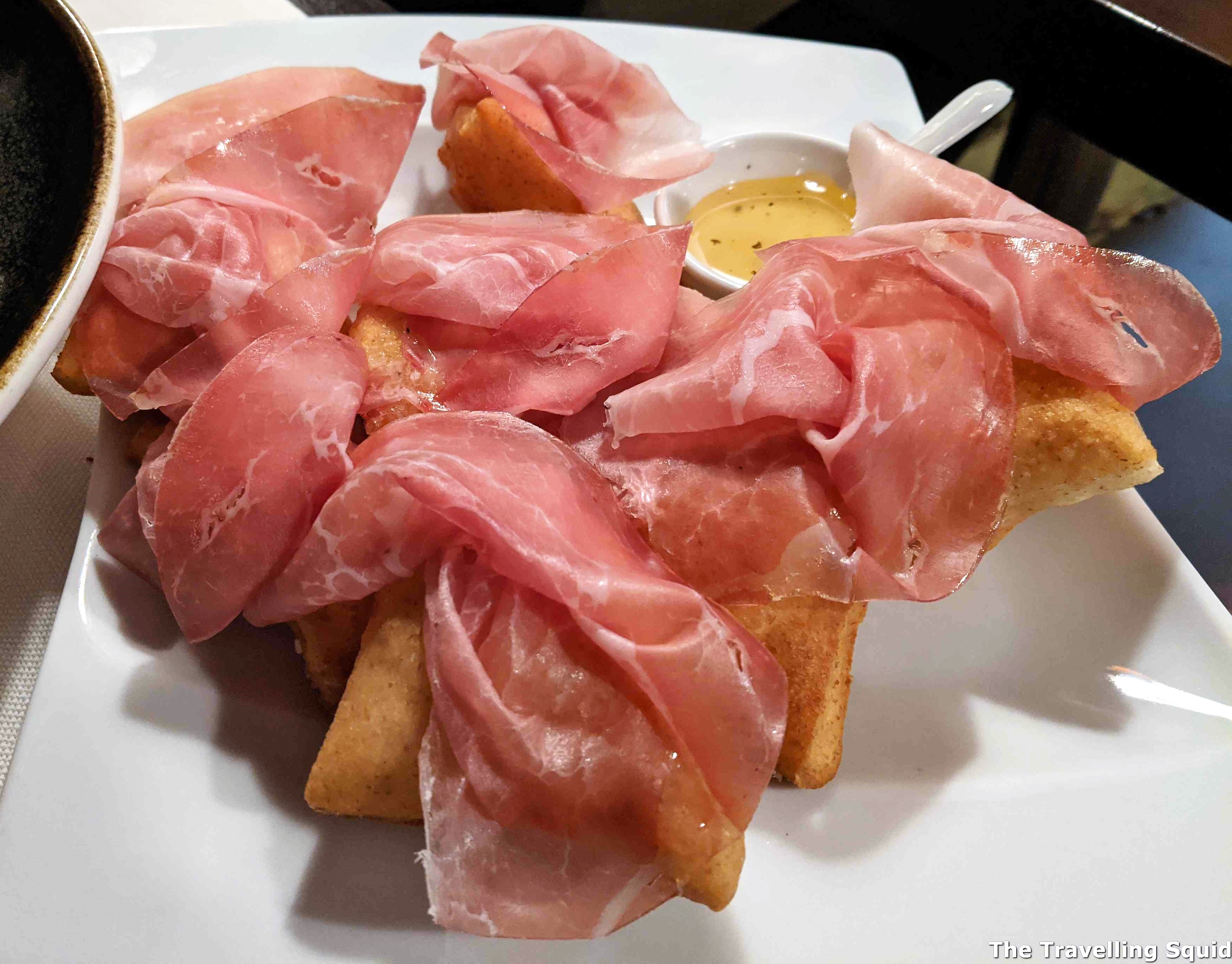 As most of the appetisers had cheese and S doesn't really take that, we had the fried dumpling dish instead. The dumplings were unlike Asian dumplings. They had a thicker skin and was airy in the middle. The honey went well with the Culatello Ham.
Black noodles with clams and spicy salami – €12 [Recommended]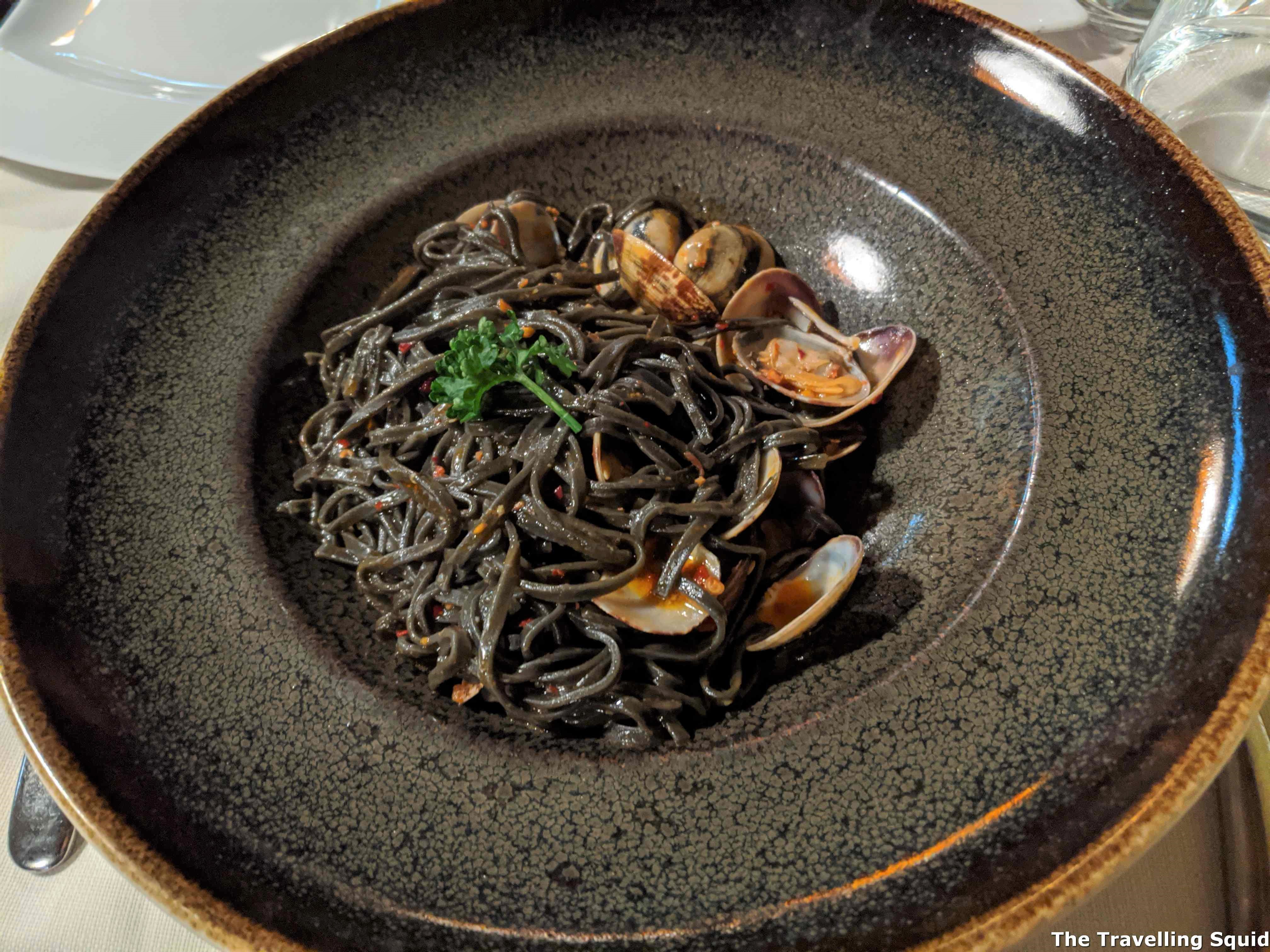 The black noodles were super tasty. I wish I had ordered this too. There was good seafood flavours and the spicy salami made the dish very appetising with its little spice. It was a combination of good ingredients and cooking technique.
Lasagna with beef ragu and smoked buffalo mozzarella – €10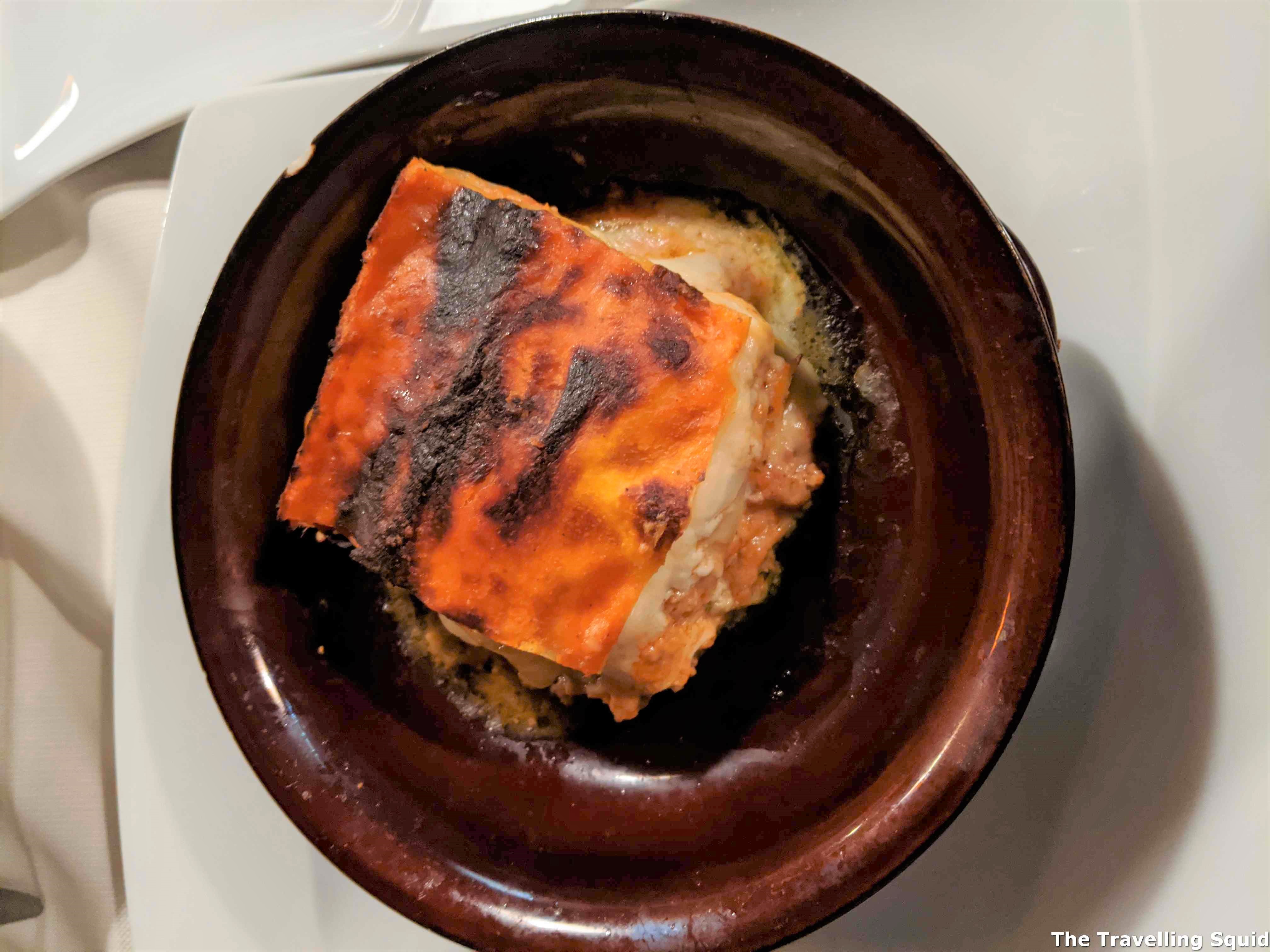 The lasagna was good but I realised that a true test of a chef's skill is with the pastas as they had to be done on the spot. Lasagnas could be done in advance and warmed up later on. But it was still good, just a little on the heavy side with lots of cheese.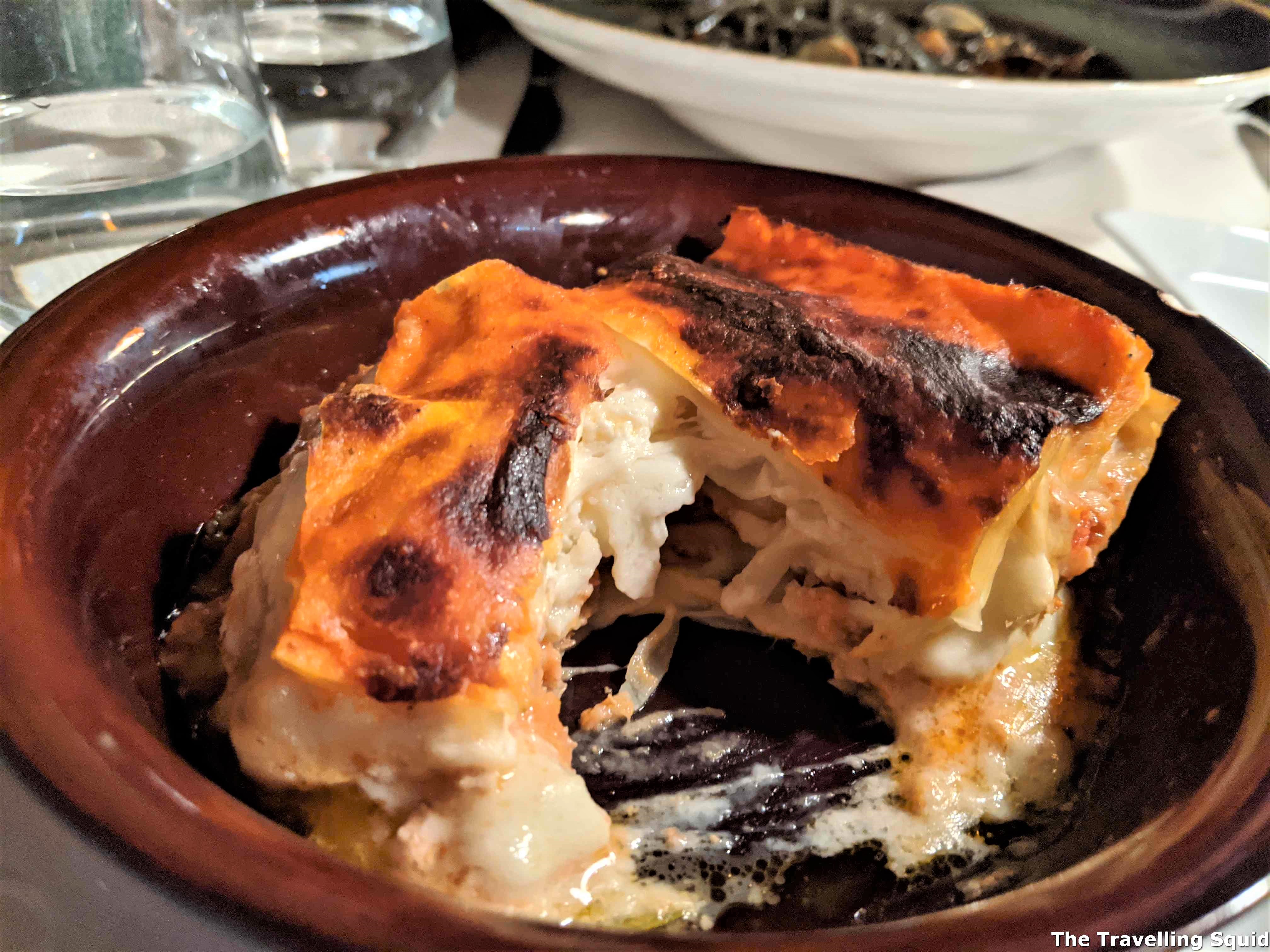 The Travelling Squid's Take
If you're visiting the Duomo and are looking for a place to have lunch, do consider having lunch at Nerino Dieci Trattoria in Milan. The prices are reasonable and the pastas and mussels are highly recommended. Personally, I found it to be very legitimate as it was visited by the people working in the area.
***
Lunch at Nerino Dieci Trattoria in Milan
Address: Via Nerino, 10, 20123 Milano MI, Italy
Tel: +39 02 3983 1019
Website: http://www.nerinodieci.it/
Make a reservation if you can!