Review: Ordering Chinese takeout from Mary Chung in Cambridge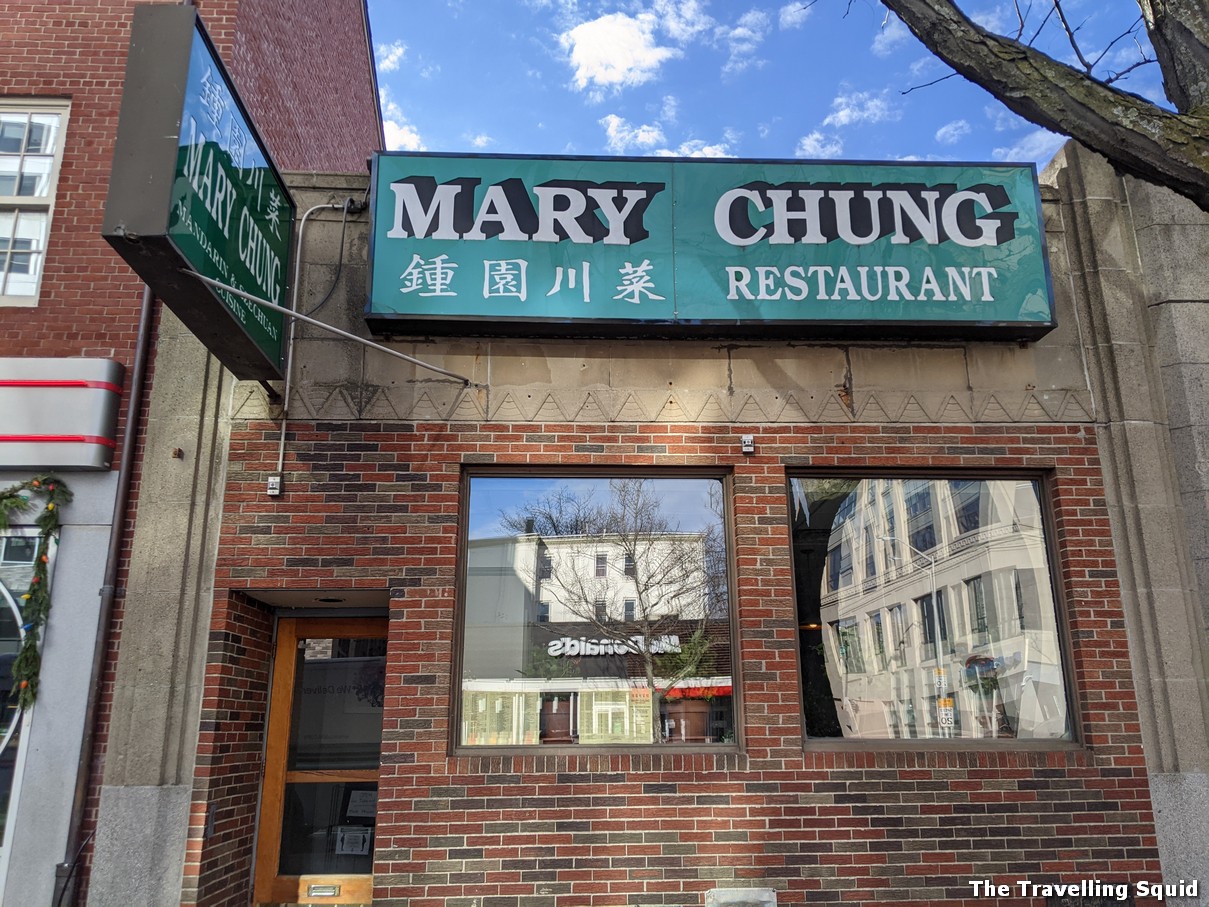 I visited Mary Chung in Cambridge after coming across a recommendation from well-known American chef, Kenji Lopez, from Serious Eats. According to him, Mary Chung was instrumental in influencing the Boston Sichuan cuisine scene. I would also say that the food was quite authentic. When I tried the dishes, most of them had the authentic flavours of Sichuan cuisine and weren't particularly tailored or transformed to suit American tastes. Here's my experience ordering Chinese takeout from Mary Chung in Cambridge.
Ordering Chinese takeout from Mary Chung in Cambridge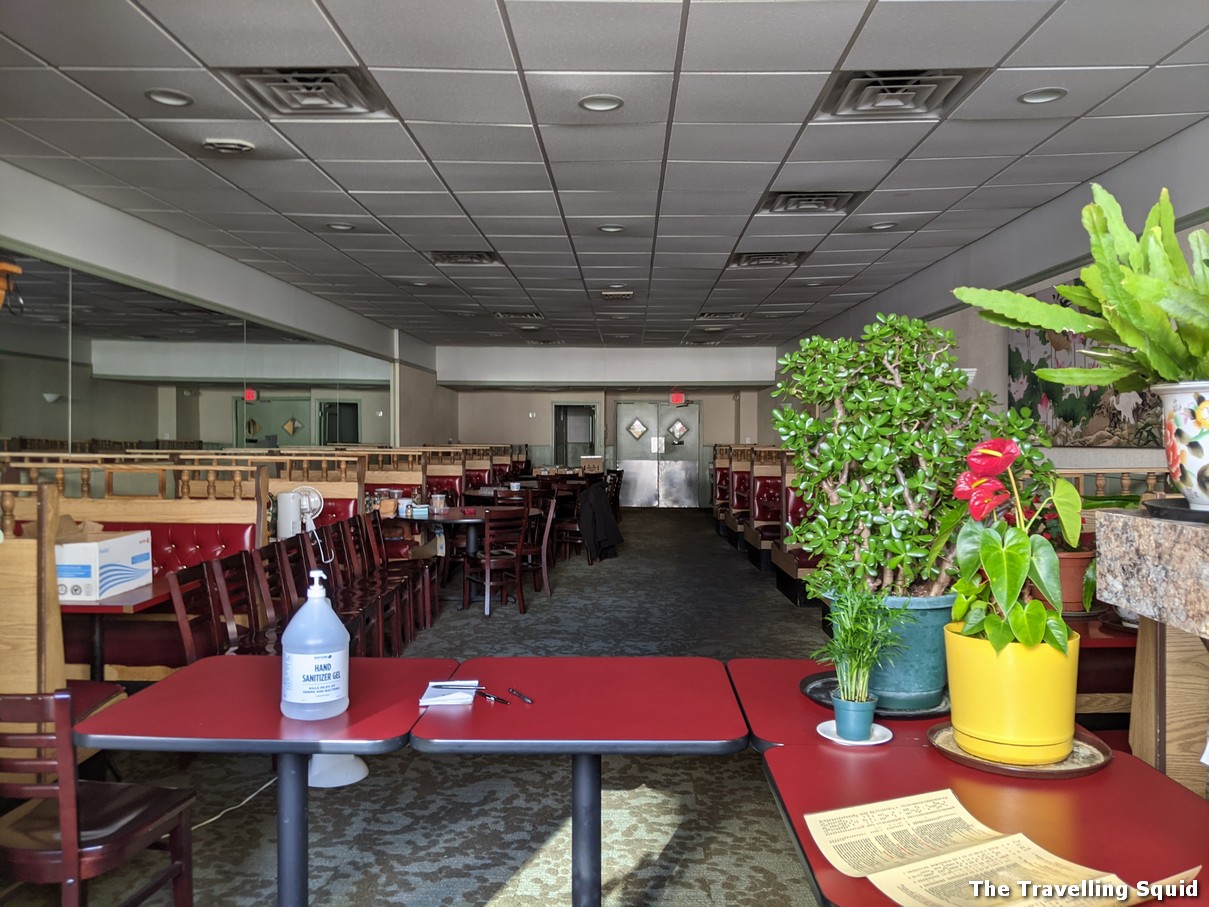 Location
Mary Chung is located in Central Square of Cambridge, which makes it a convenient 5-minute walk from the T Station if you're coming from Boston. There's also a Blue Bike stand near the restaurant, which makes biking there and back super convenient.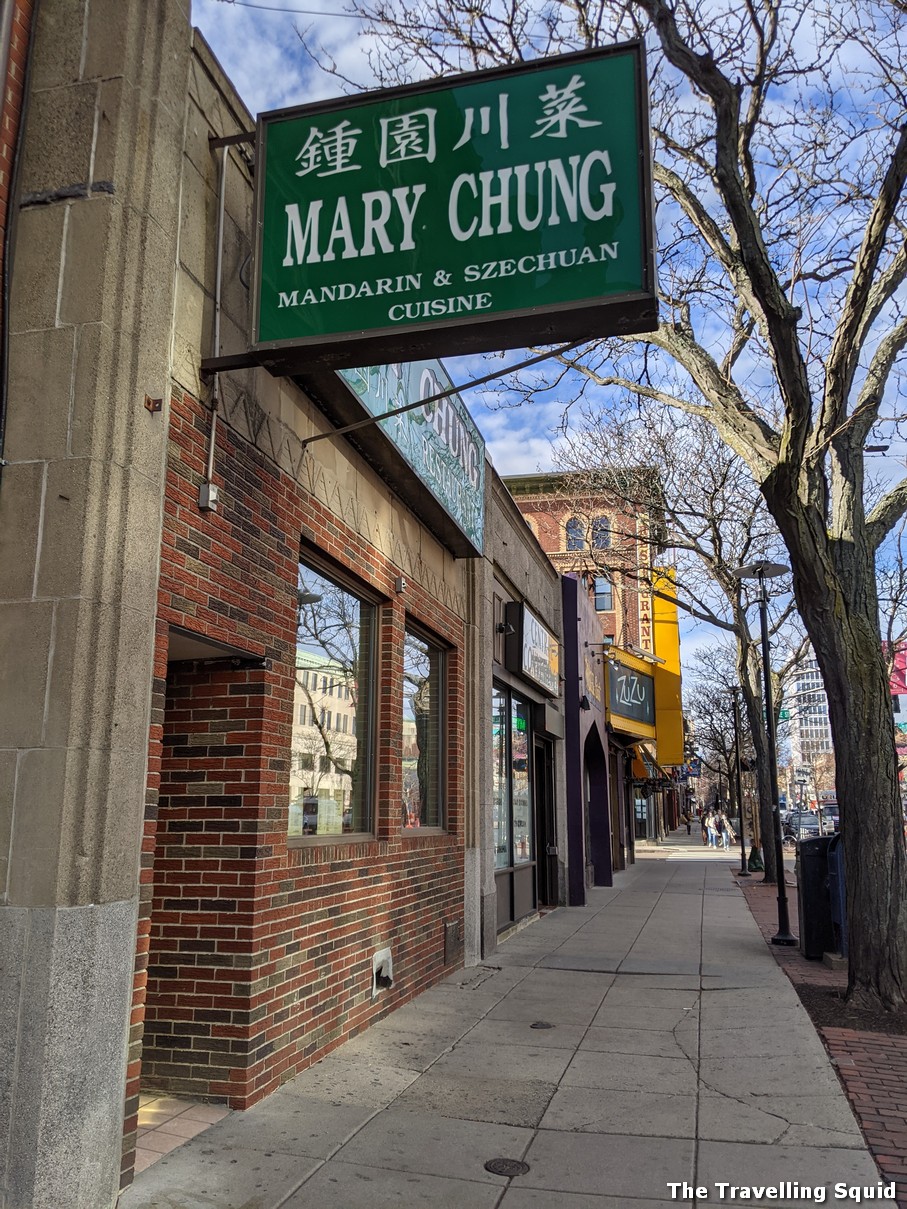 The Food
Hot and sour soup(酸辣汤)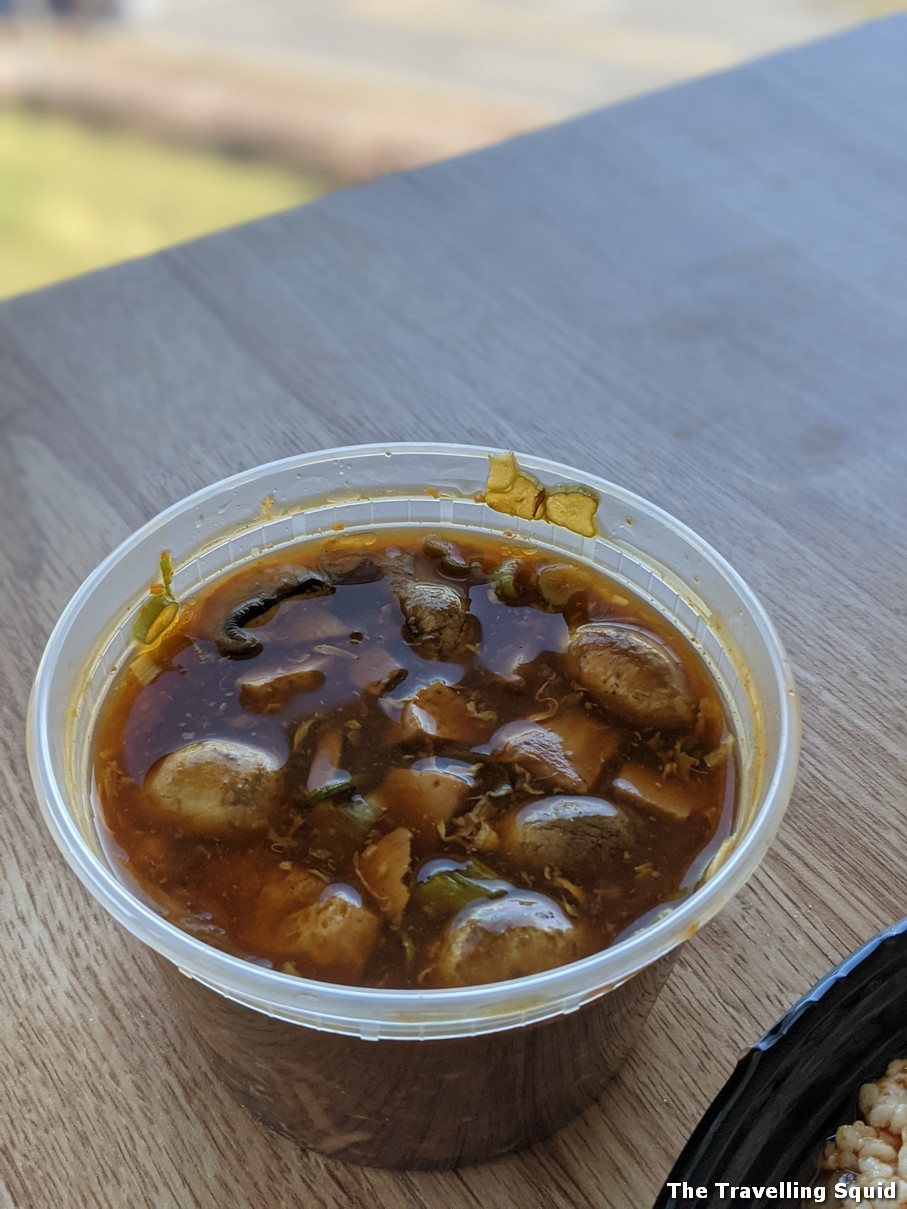 During my first time ordering from Mary Chung, I ordered a spicy and sour soup which was excellent. The flavours were exactly similar to what I had tried before in Singapore. The spice level was respectable too. I also liked that they were generous with the straw mushrooms.
Si Chuan Diced Chicken (四川鸡茸)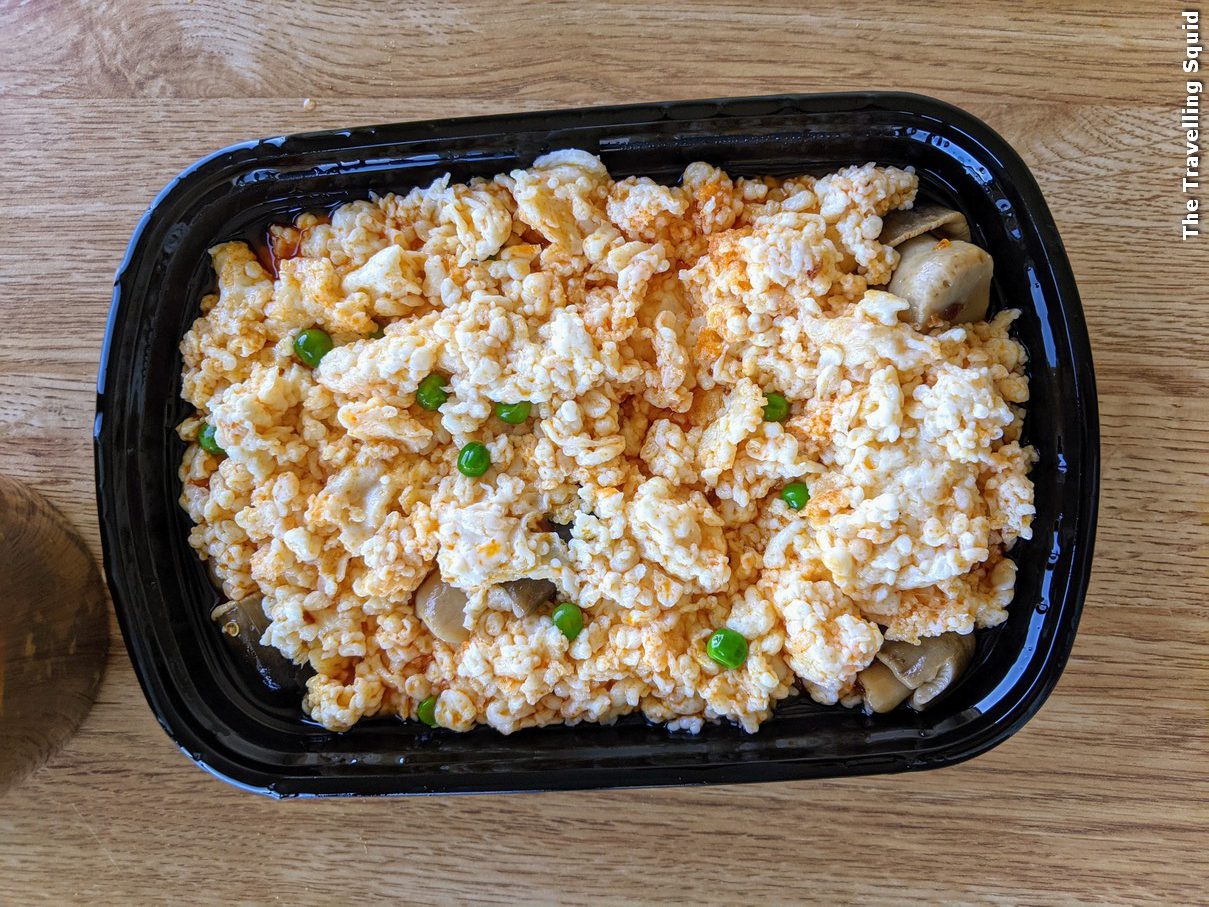 Unfortunately, I wasn't satisfied with the Si Chuan Diced Chicken, which was a recommendation by the proprietor. It was called 四川鸡茸 (Sichuan Jirong/ Sichuan Diced Chicken), a dish made of minced chicken meat and egg white. At first glance, I couldn't tell if it was a chicken or egg dish. In all honesty, it not only looked but tasted very much like an egg dish. I was so confused that I contemplated returning to the restaurant to ask if I had been given the wrong order. However, upon further Google research, I found out that this dish is pretty popular in Sichuan. There is an alternative called 鸡豆花 (Ji Douhua/ chicken tofu), in which the meat is finely chopped and put through sieve such that the texture is very delicate. It is later cooked in chicken broth and served with a mini bok choy and soup. I'm guessing it's a delicacy in Sichuan, and the version I got was a modification with egg whites added in. To the proprietor's benefit, I overheard a long-time customer ordering this dish while I was waiting for my food. It could be a popular dish among the Sichuan community.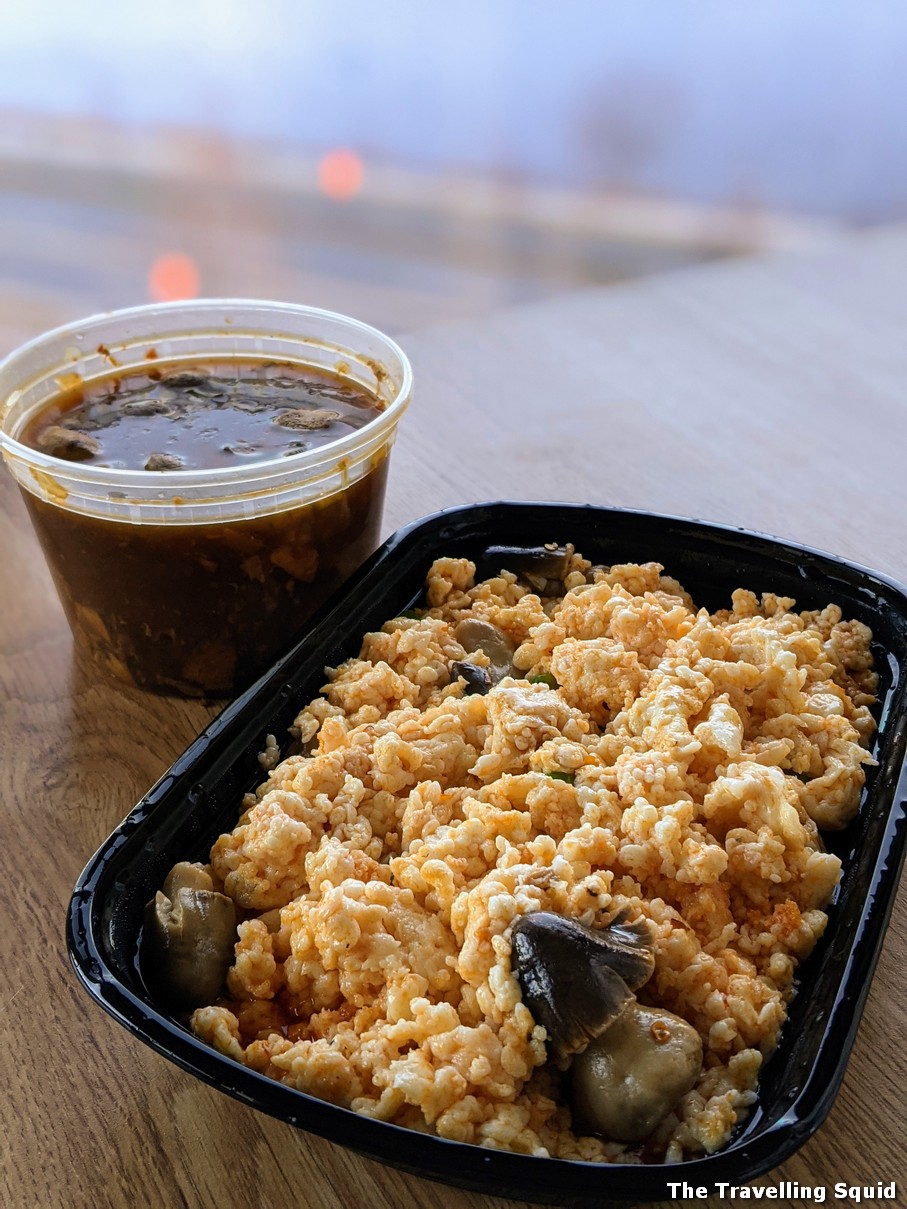 Did I like this Sichuan chicken/egg dish? I think the chilli oil and seasoning gave it good flavours, though I would have preferred eating proper chicken meat. I also had the dish with rice, so it was a tad repetitive especially since I ate this dish across 2 other meals. As I had paid about US$12.95 for this (excluding taxes), I was looking for something that was more definitively chicken and regretted not ordering kung pao chicken – a popular Chinese dish which is hard to go wrong. I would have enjoyed the cubes of chicken, mixed with peanuts, scallions and bell peppers – a lovely mix of textures.
Suan La Chow Show (spicy pork wantons)(酸辣抄手)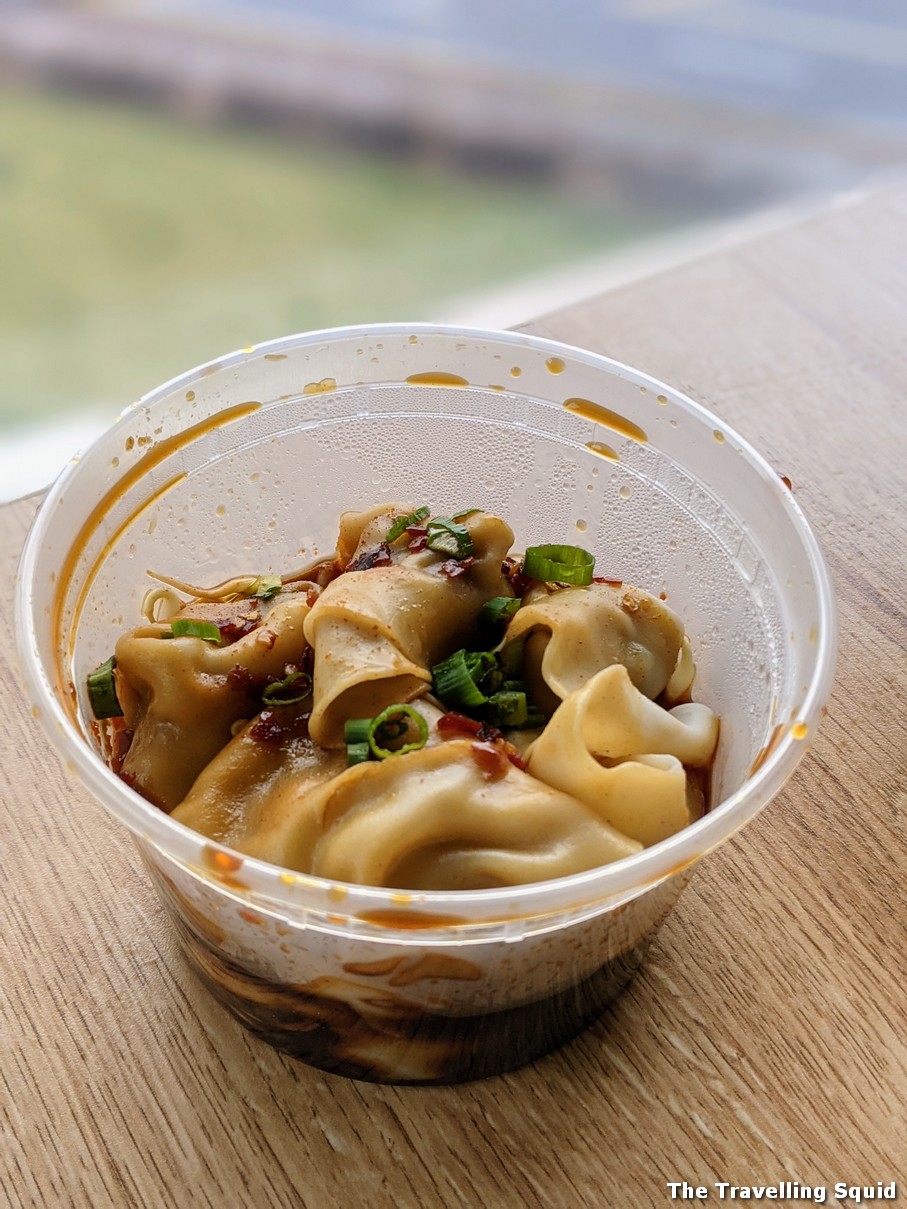 I enjoyed food from my second takeout from Mary Chung a lot better. This time, I decided to order the most popular items – wantons and Dun Dun noodles. I enjoyed the sour and spicy flavours of the wantons. It was actually on the sweeter end too – which was interesting as the ones I have in Singapore at Din Tai Fung are typically more vinegary and savory. The wantons had a much thicker skin, as compared to the ones at Din Tai Fung which were thin and silky. I'm guessing the type of dumplings differs across regions as Din Tai Fung primarily focuses on Huaiyang cuisine (including cities in the Jiangsu province).
[Must try] Dun Dun noodles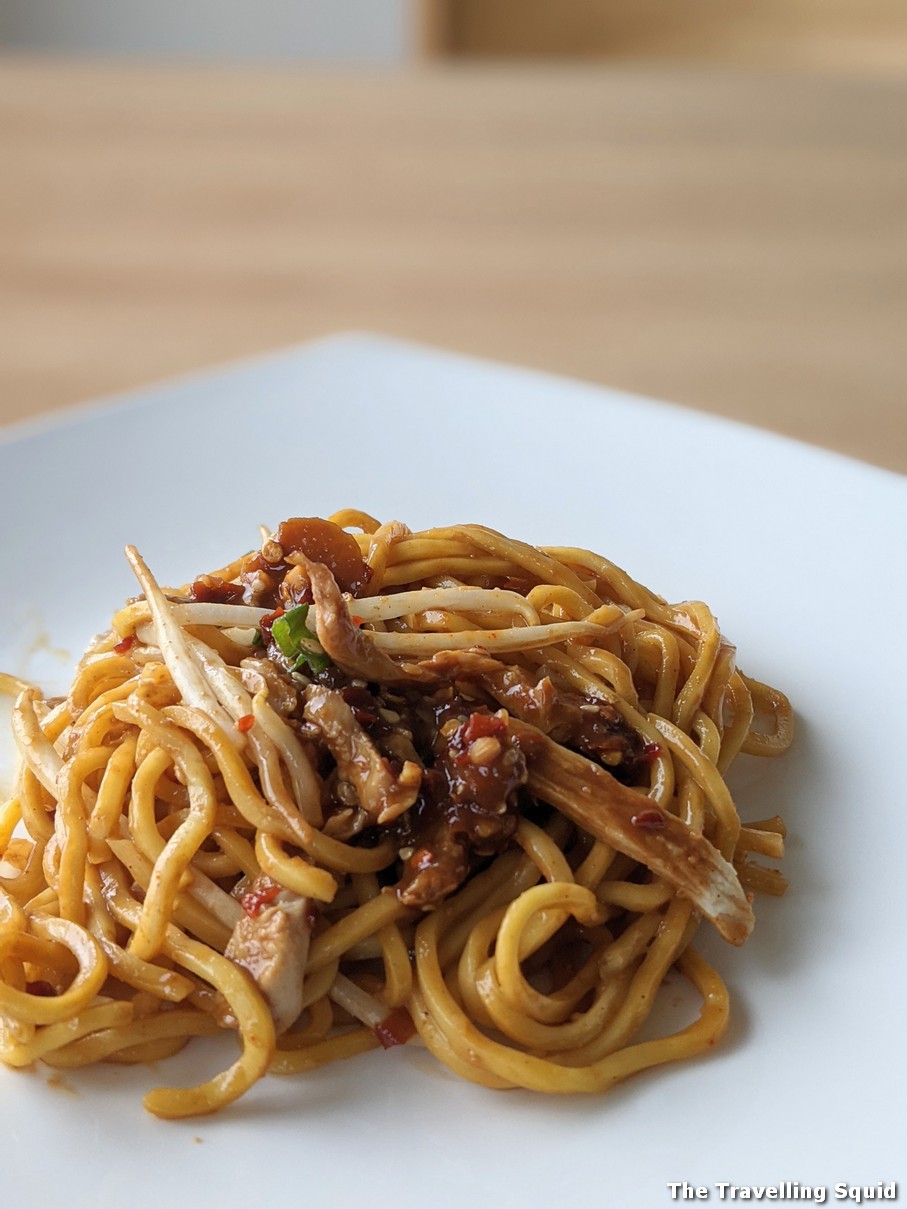 First, I wasn't sure if Mary Chung's Dun Dun noodles is modelled after what is known as Dan Dan noodles. The Dan Dan noodles I had in my mind were the ones from Din Tai Fung, where the sauce is pretty delicate – it comes in the form of a light, creamy peanut and sesame sauce with a hint of spice. While the base of Mary Chung's Dun Dun noodles is a peanut sauce, it is much stronger tasting – especially when it comes to sour, sweet and spicy notes.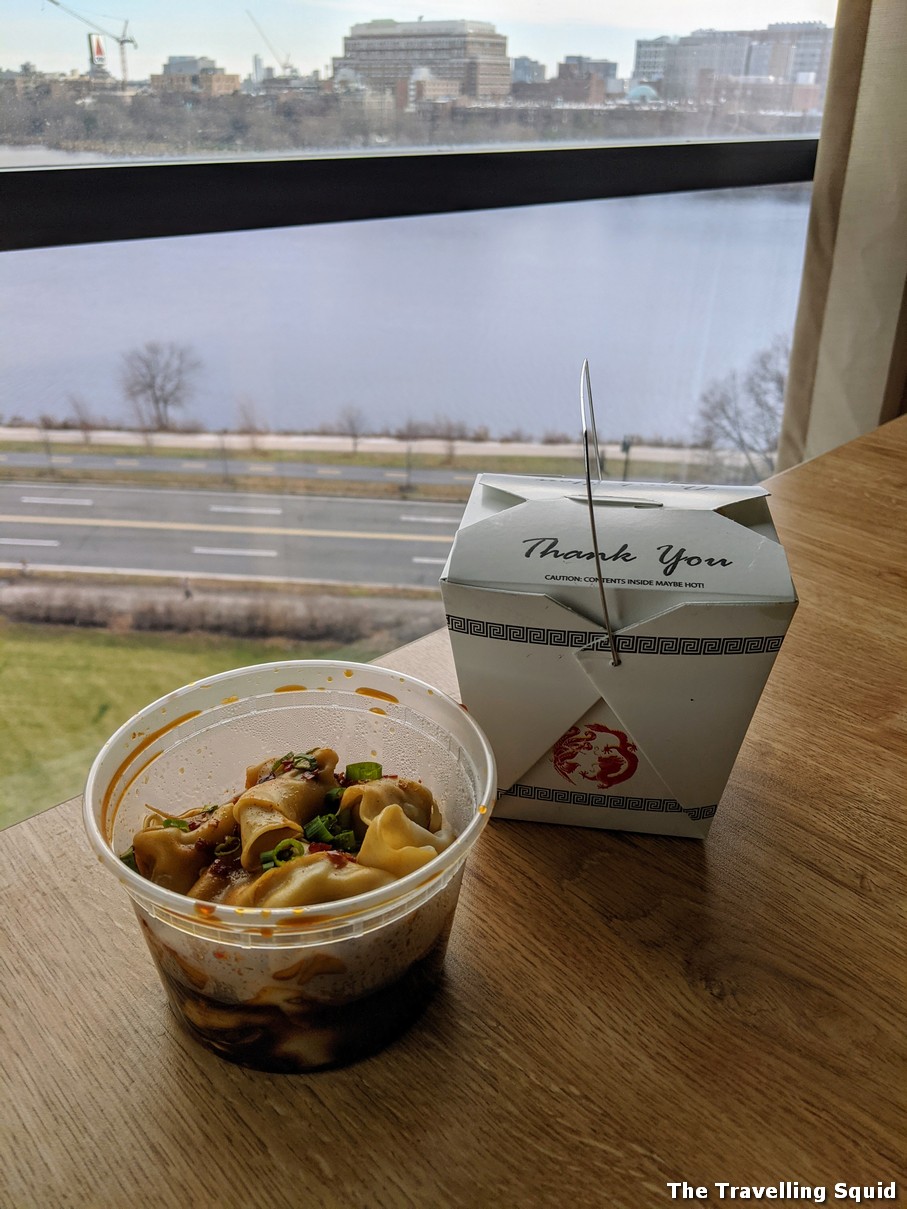 Now I'm not a big fan of yellow noodles, but the Dun Dun noodles from Mary Chung was very tasty. The noodles had the right texture and springiness. The peanut sauce had some semblance of Thai flavours – sour, sweet and savory. In some way, the sauce was also similar to a Singapore rojak sauce, though it was much more sour. This could be because of the similarities, as both are peanut sauces. The intense sourness could also come from the same source – tamarind paste, which is used in rojak and pad thai sauce as well. I wanted to request for a stronger spice level, but by the time I was done with half the box of noodles, my tongue was tingling a little, so I guess it's for the best.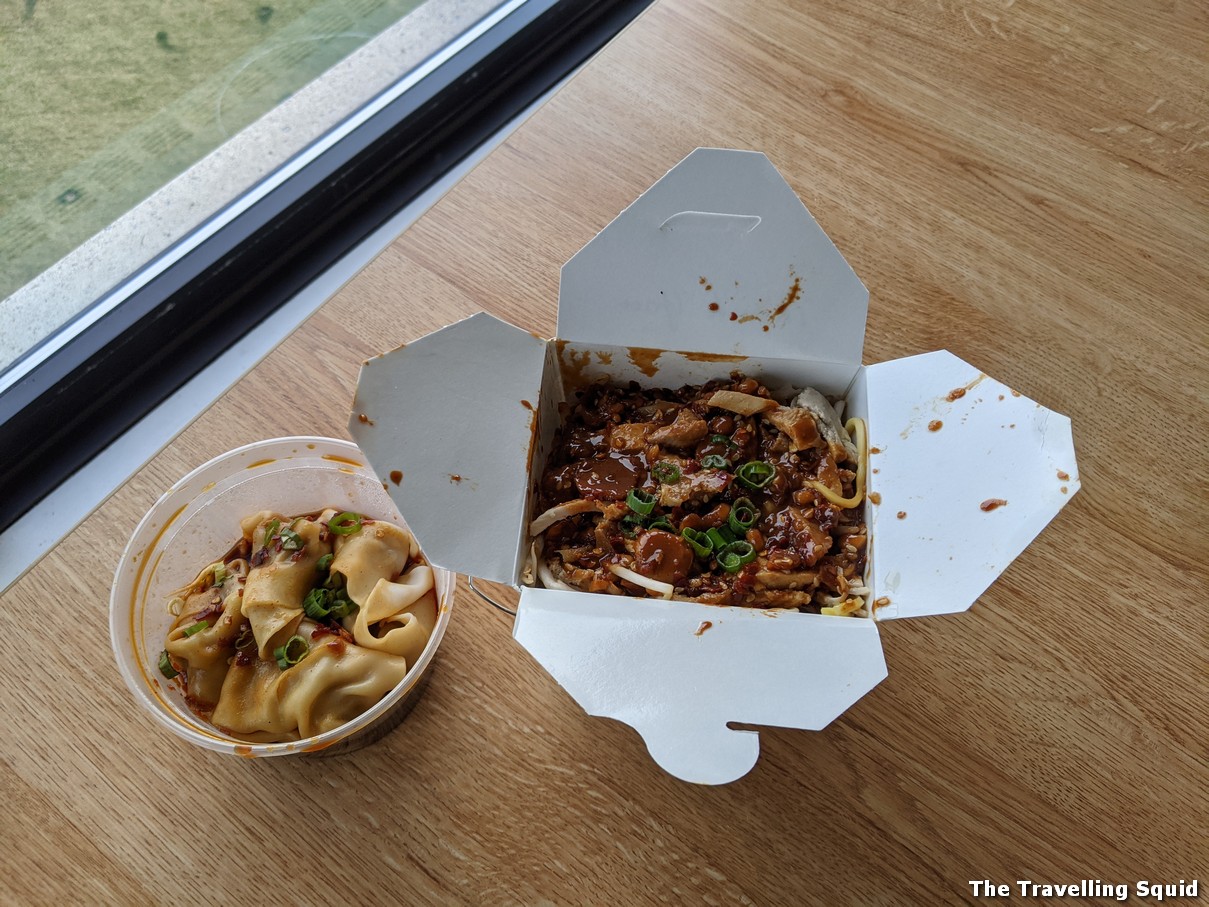 It's the perfect food for a late night indulgence, especially if you're feeling hungry after having some drinks with friends. Mary Chung seems to be extremely popular with Cambridge residents – many have given her excellent reviews on Yelp for the Dun Dun noodles and Suan La Chow Show (spicy and sour dumplings).
The Travelling Squid's Take – Ordering Chinese takeout from Mary Chung in Cambridge
I'm glad to discover Mary Chung. Apart from the confusion I had with the Szechuan diced chicken (which more closely resembled an egg dish), the rest of the food I've tried was pretty enjoyable. My favourite has got to be the Spicy sour soup(酸辣汤)because it tastes so much like what I had in Singapore. The spicy dumplings as well as Dun Dun noodles were super tasty and filling too, and I guess pretty value for money.
Just in case you're wondering, Mary Chung is not just popular among people of Chinese ethnicity like myself. It's also frequented by Americans of different ethnicities, judging from the customers who had walked in while I was waiting for my food. While their restaurant is currently closed for dine-in options, I'm glad to see that they still have a loyal stream of customers.
***
Ordering Chinese takeout from Mary Chung in Cambridge
Address: 464 Massachusetts Ave, Cambridge, MA 02139
Tel: (617) 864-1991
Opening hours: 11.30am – 10pm (Closed on Tuesdays)
You can use Doordash for delivery too.