Photo story: Visiting Little Island at Pier 55 in New York City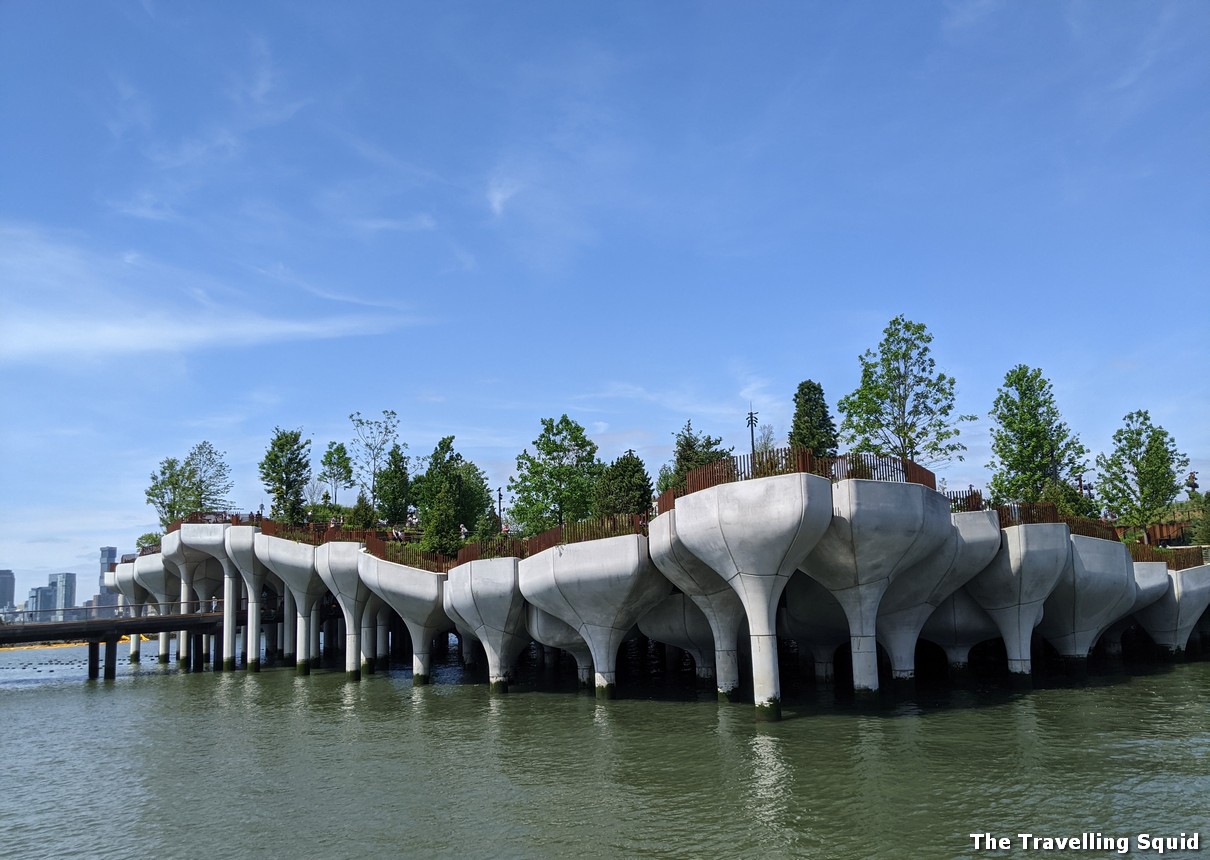 Little Island was the last destination I visited in New York City, before heading back to Boston that very afternoon. It's a convenient 20 min walk and train ride from Penn Station on 34th Street. It recently opened on May 21, 2021. As expected, it was pretty crowded. To visit after 12pm, you'd require a timed reservation. At the time of writing, tickets from June 14 – 17, 2021 were sold out. (Scroll down more for my take on whether visiting from 6am – 12pm is a good idea. No reservation is required at that time.) Here are some photos from visiting Little Island at Pier 55 in New York City.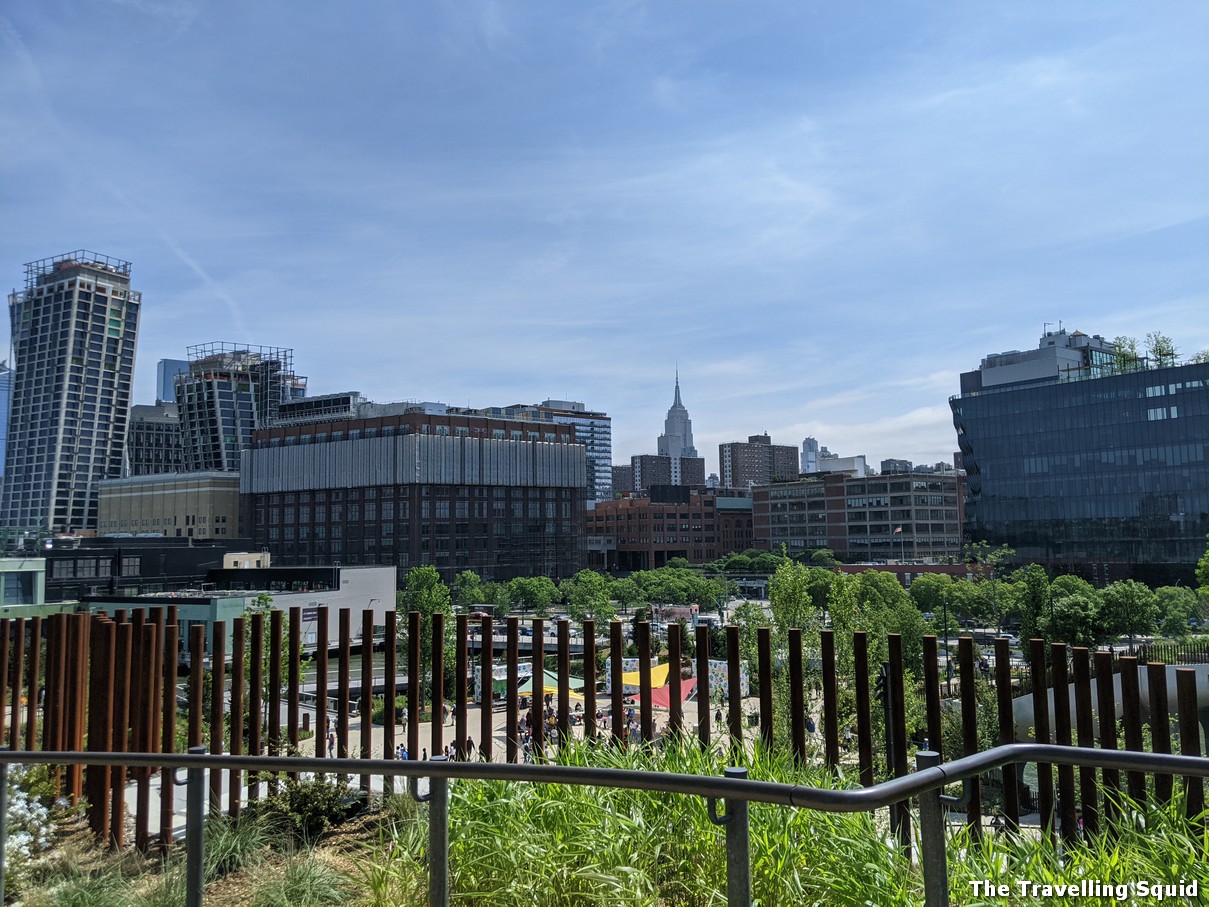 Little Island first caught my eye when I visited the High Line in January this year. I found its petal-shaped facade really interesting. During my recent visit, Little Island makes for a great stopover from the High Line (accessible from the Vessel) as the nearest exit is a 8-minute walk away.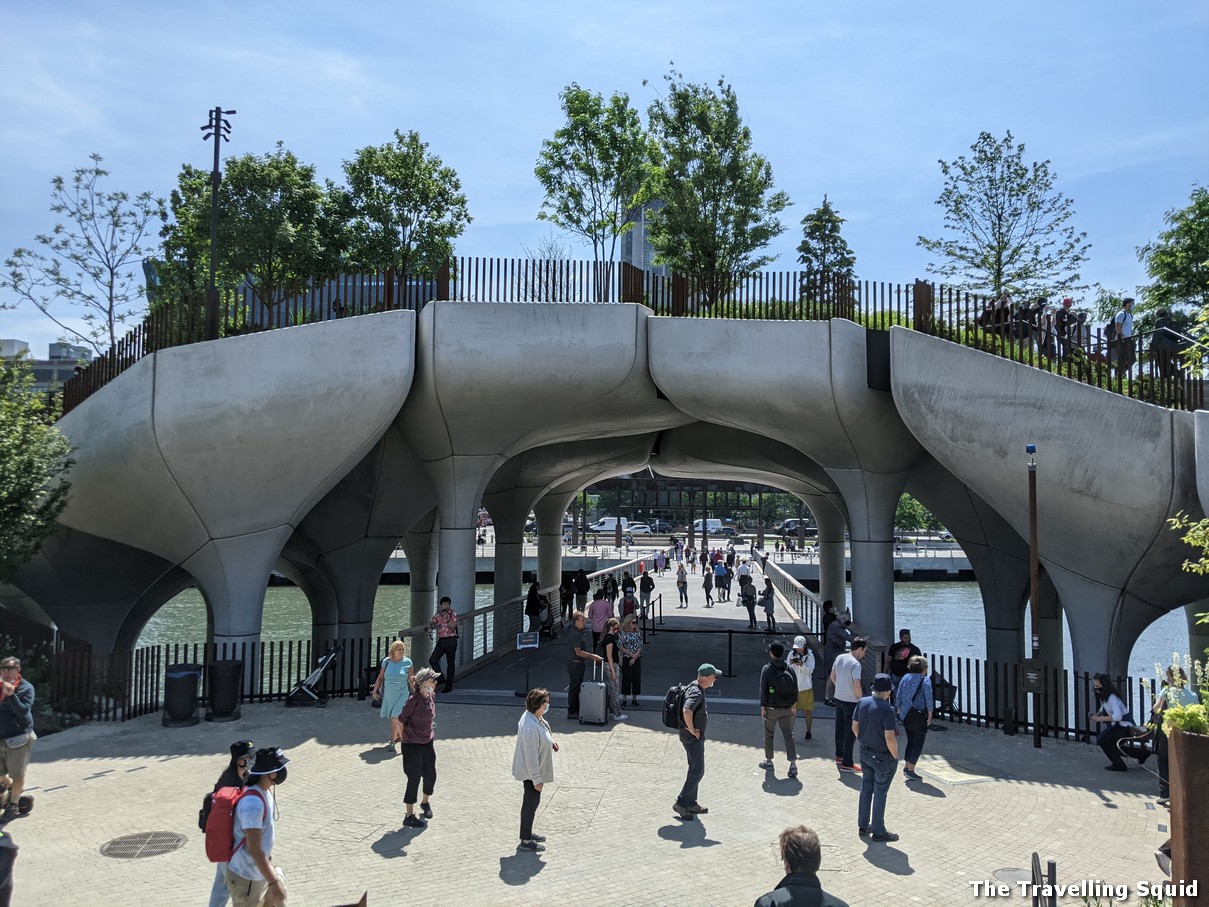 The petal shaped facade was inspired by piles emerging from the water at Pier 54, which provide a breeding ground for fish
Little Island is supported by 132 of these piles which can support up to 350 tons, driven into rock 61m beneath water
Elevated topography of Little Island is said to provide "an escape from Manhattan". According to designer Thomas Heatherwick, "[it's] somewhere that would give a sort of emotional permission to look back at New York from somewhere other than New York."
'Petals' are 6m wide pre-fabricated containers, filled with soil
The 2-acre island is home to 400 plant species and 100 type of trees
Has an open-air amphitheatre which can sit 700 people; backstage is built under the pier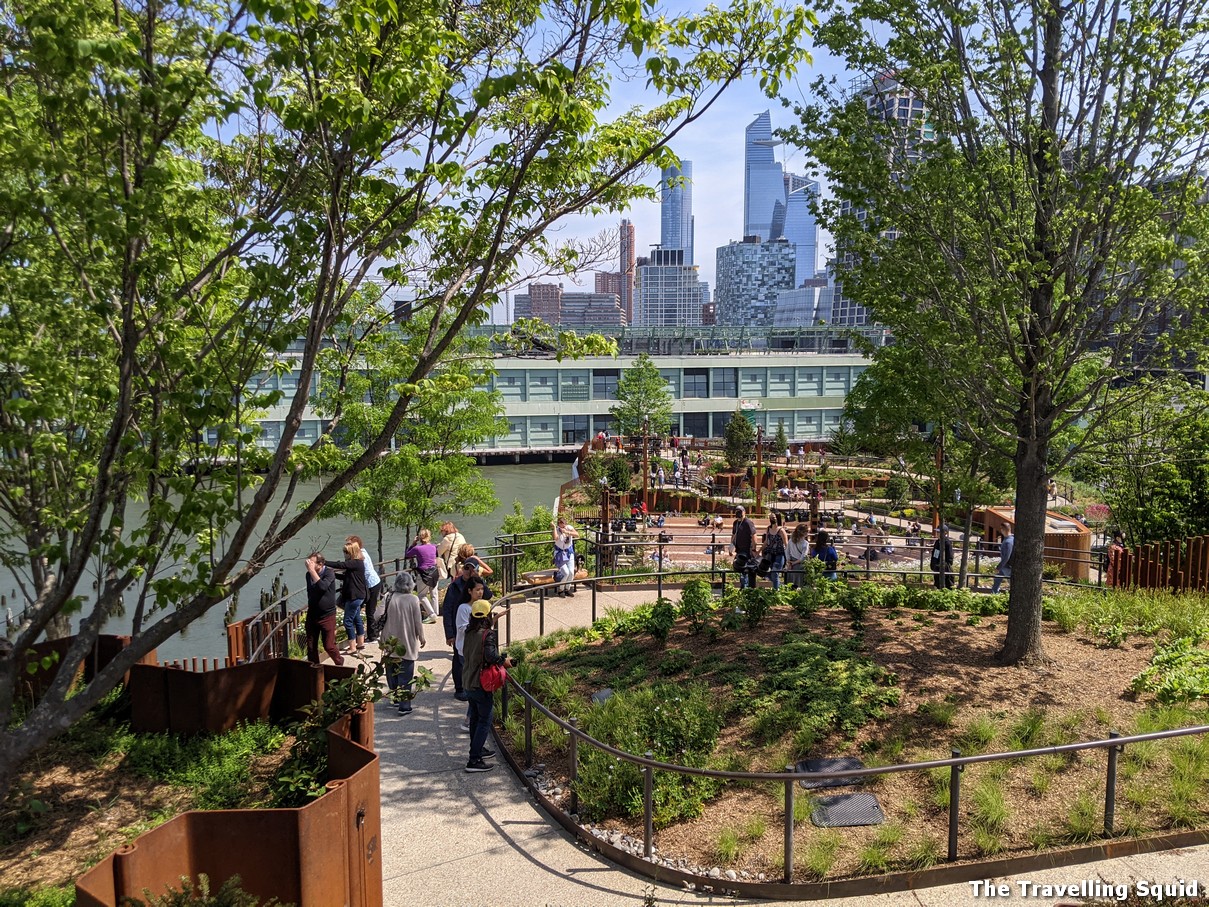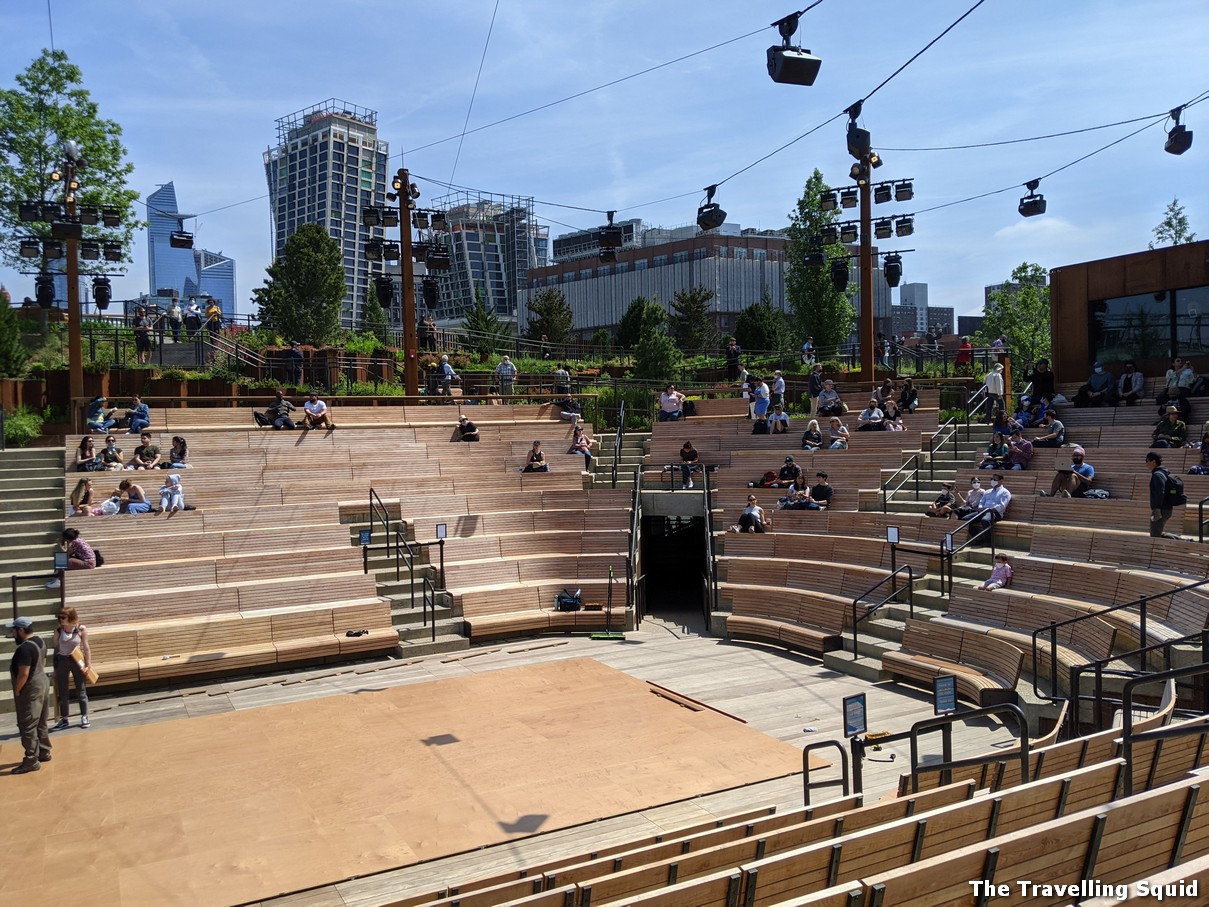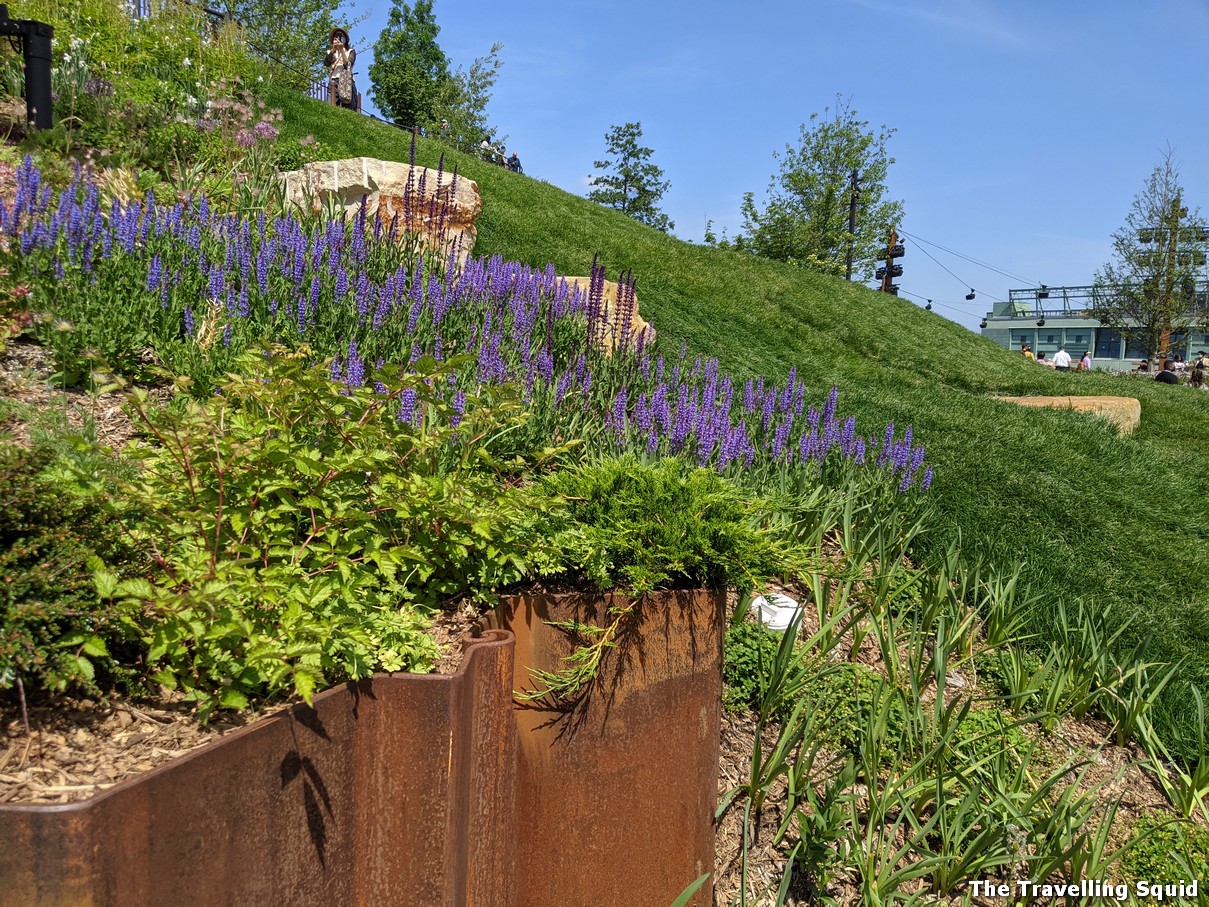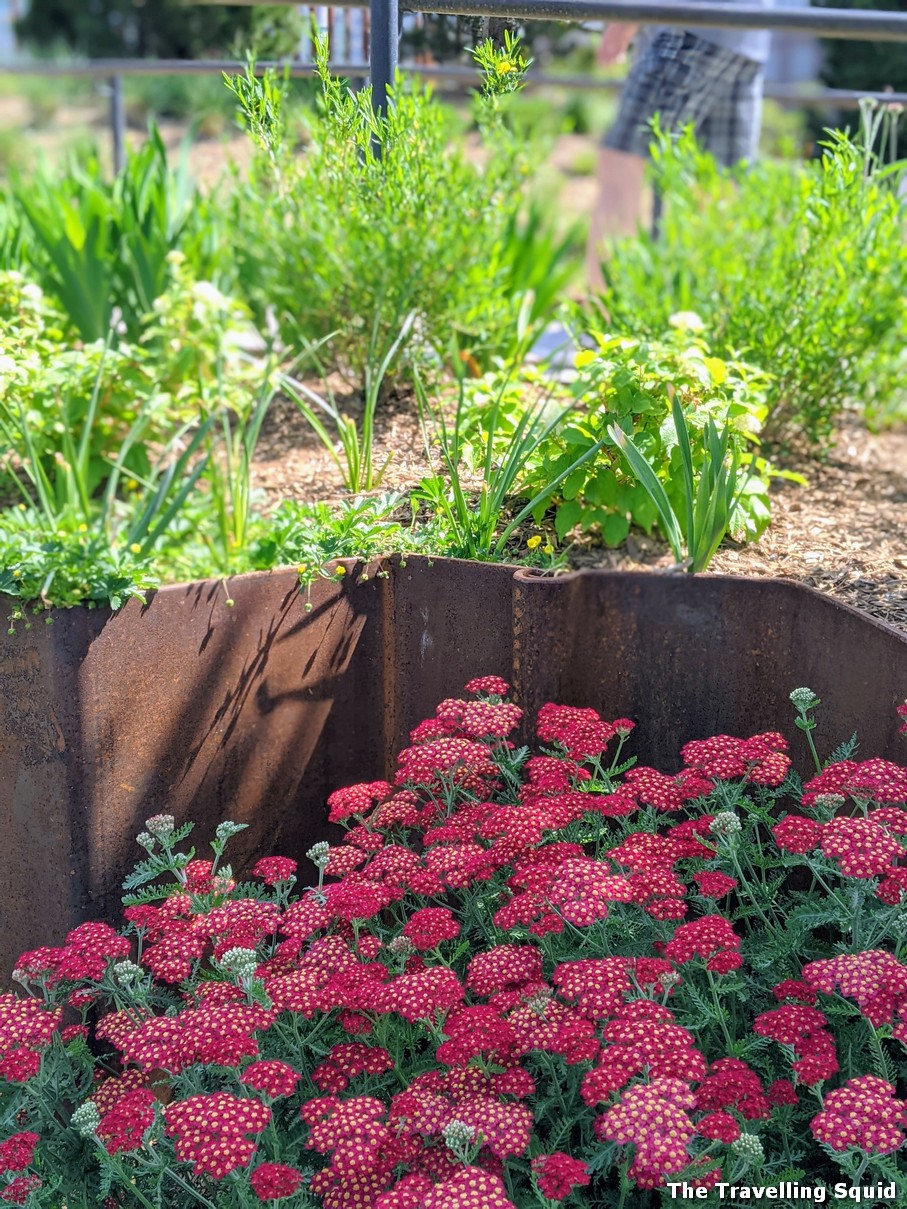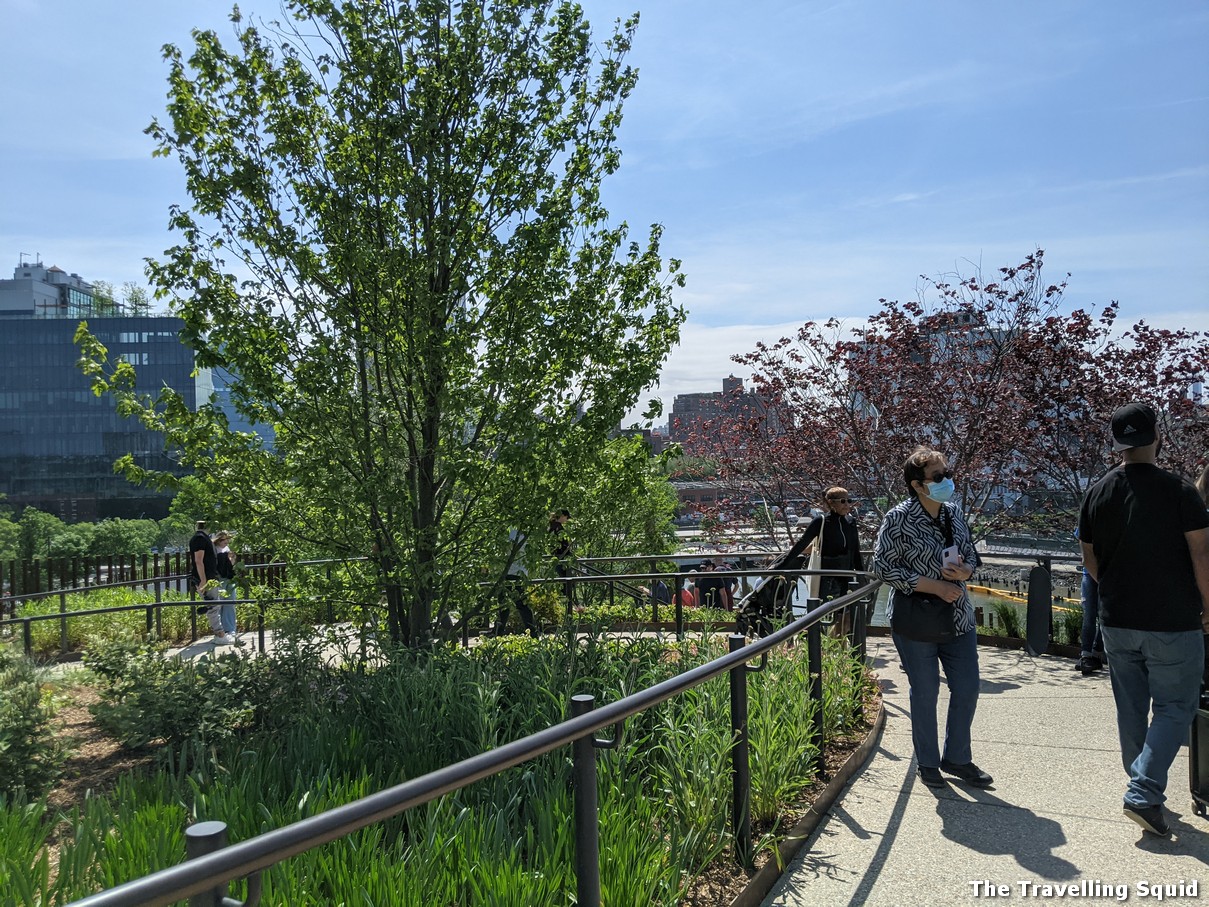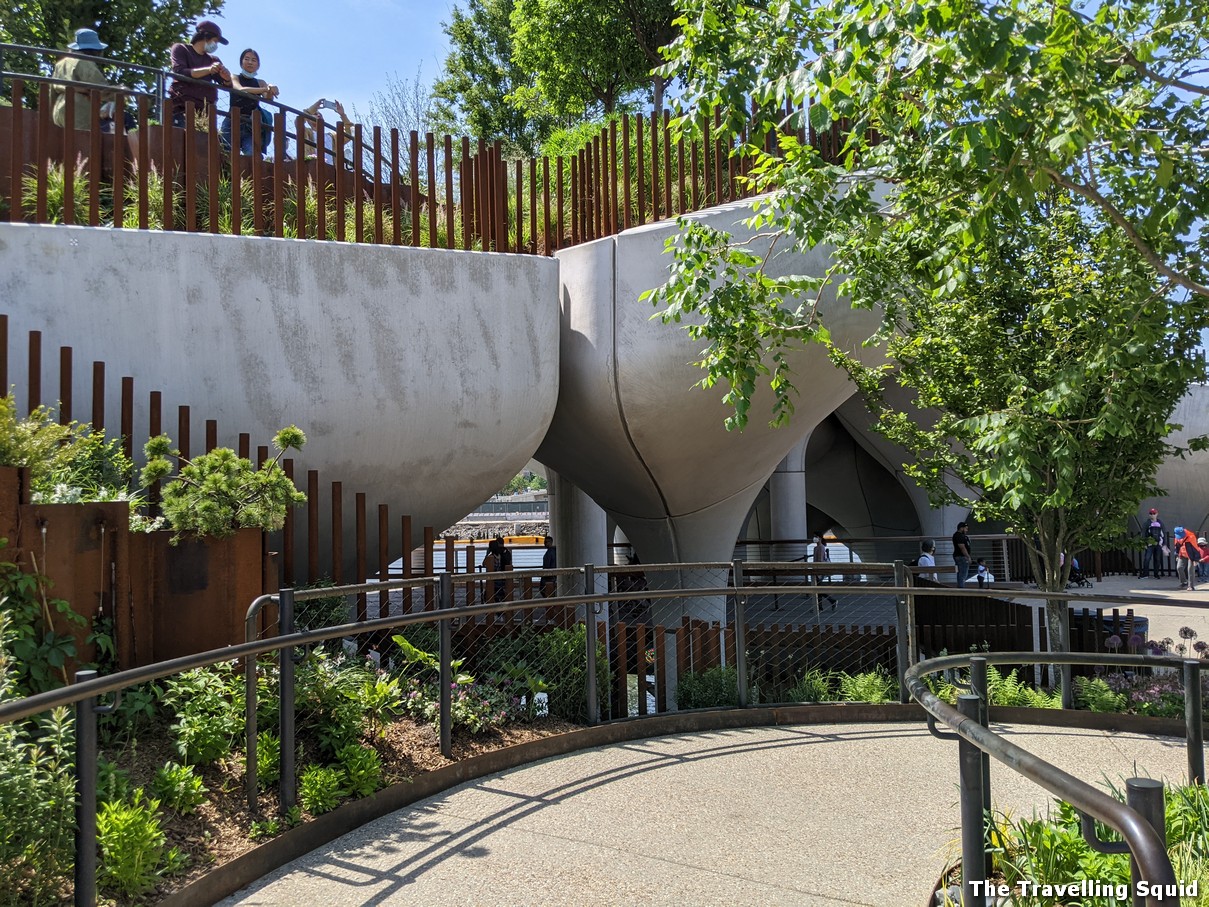 Is visiting before 12pm a good idea? No reservation is needed.
Technically, you are still able to visit Little Island from 6am – 12pm without a timed reservation. When I got there at about 10.40am in the morning, it was teeming with people from all walks of life. I believe most of them were visitors to NYC like myself, trying to make the most of their trip. Interestingly, I believe there was also a tour group from Hong Kong. It's been awhile since I've heard the Cantonese dialect and their penchant for photography against the Hudson made me think they were not from NYC.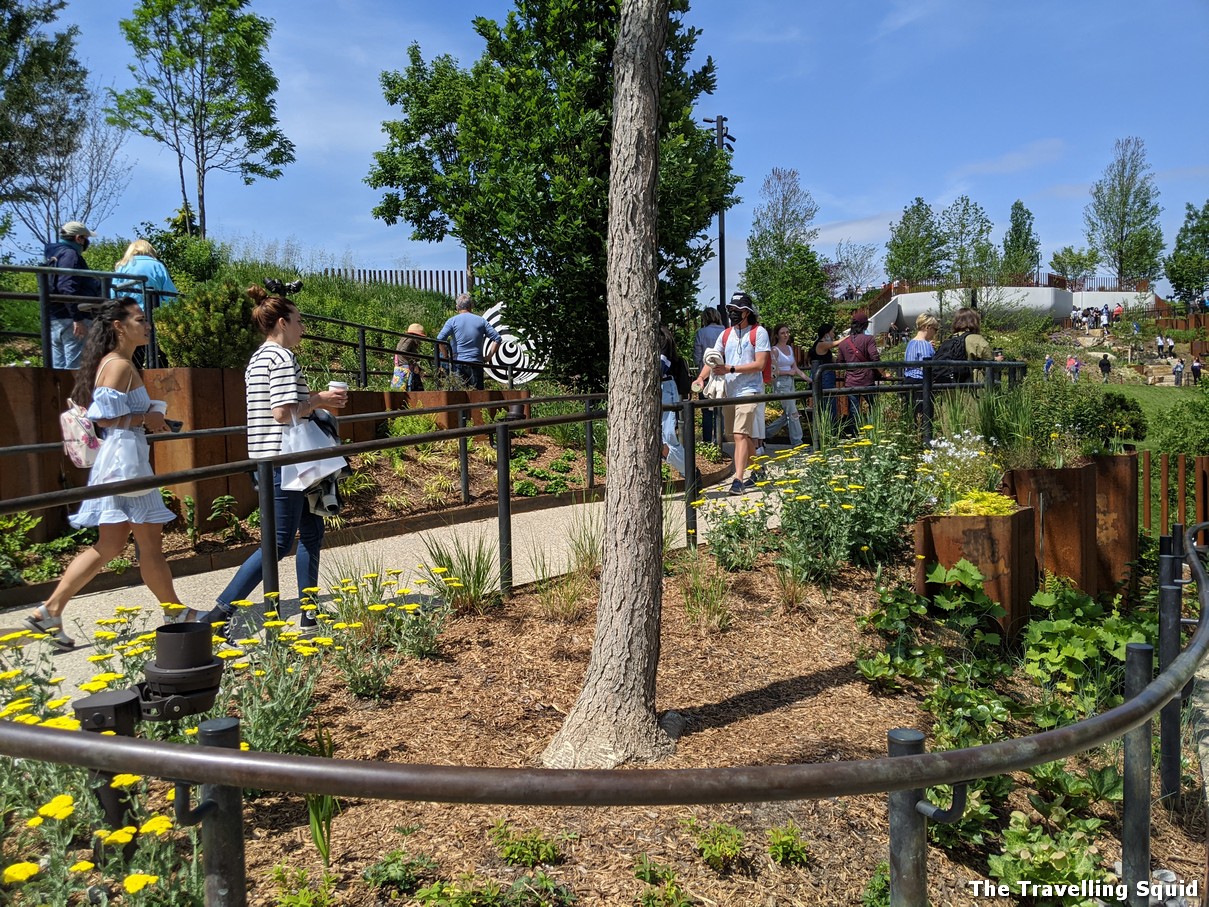 I would sound the alert here – if you're not ready to socialize with non-mask wearing folks, be prepared to feel somewhat uncomfortable. I would say at least 50% of people were not wearing masks, possibly due to recent guidelines from the CDC about fully vaccinated people not having to wear a mask. I would also say that it's hard to track whether people have been fully vaccinated, so mask-wearing is on an integrity basis.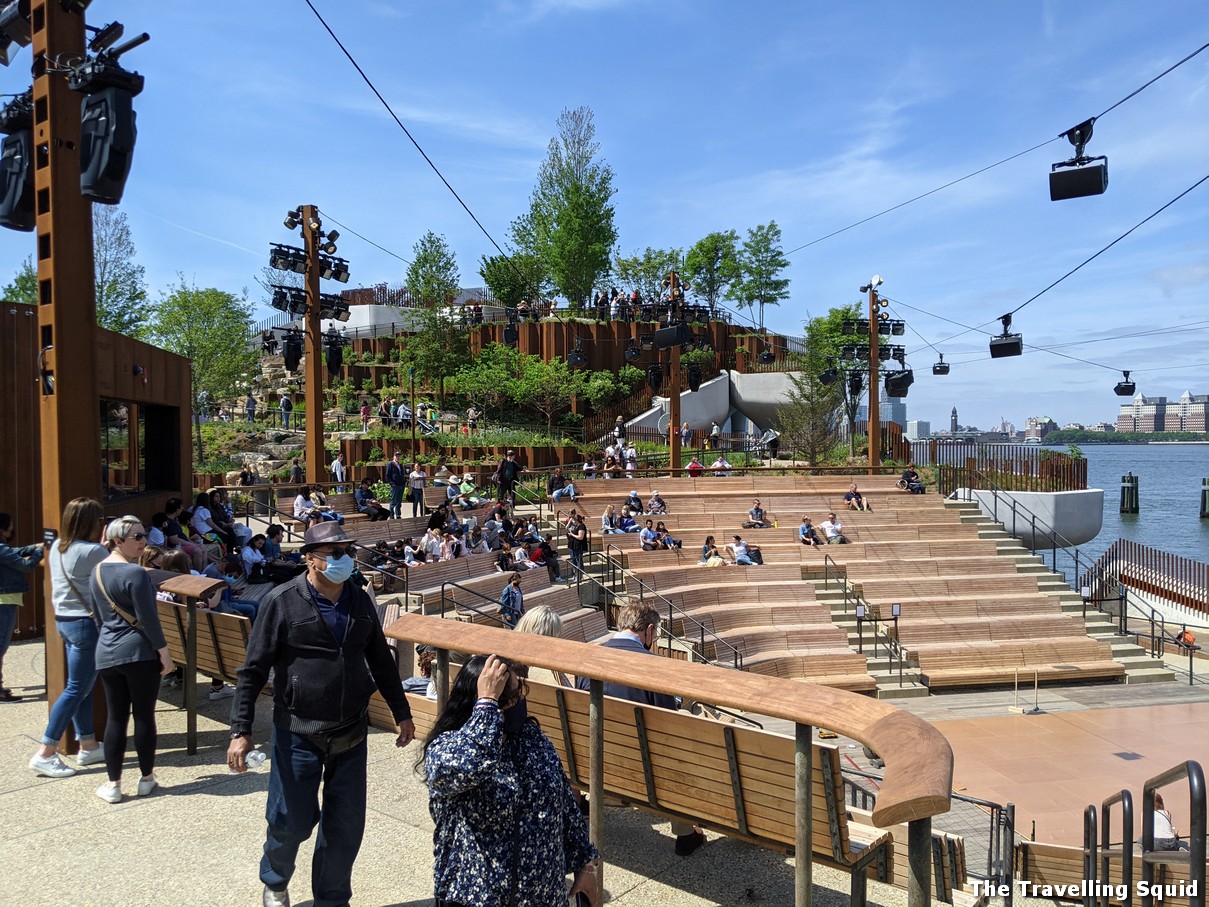 In bid to manage as much social distancing as possible, I found a quieter part of Little Island's amphitheatre to rest and enjoy the surroundings. As luck would have it, a maskless family soon decided to sit right behind me – and I'm pretty sure they were not fully vaccinated as the kids appeared to be below the age of 12. (Vaccination is currently not available for kids below the age of 12.) ://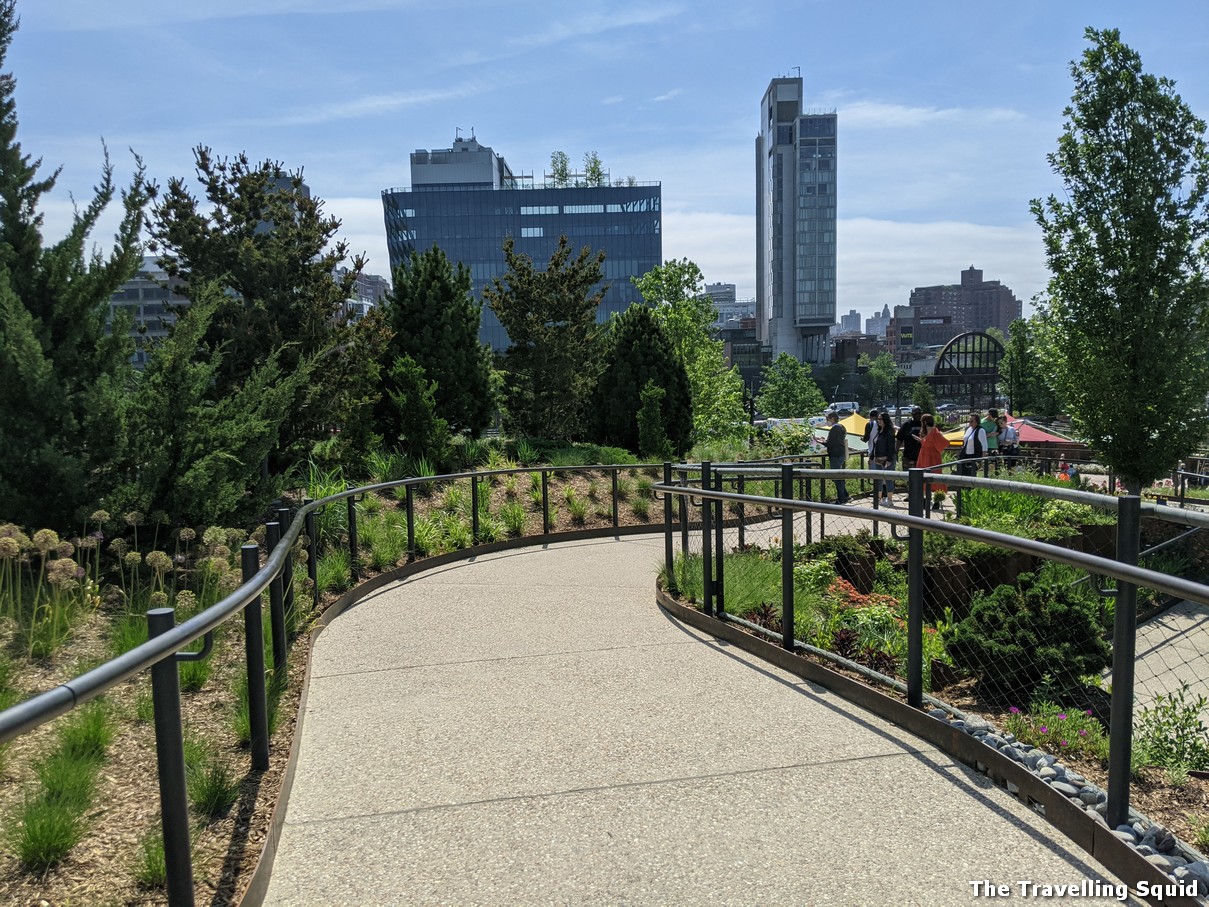 Therefore, if you're keen on social distancing, my recommendation is to either visit early – at about 6am or 7am when there are fewer people out and about, or just wait till you get a 2 hr timed reservation. There's more than enough time to explore – it took me about 30 minutes to see the whole island.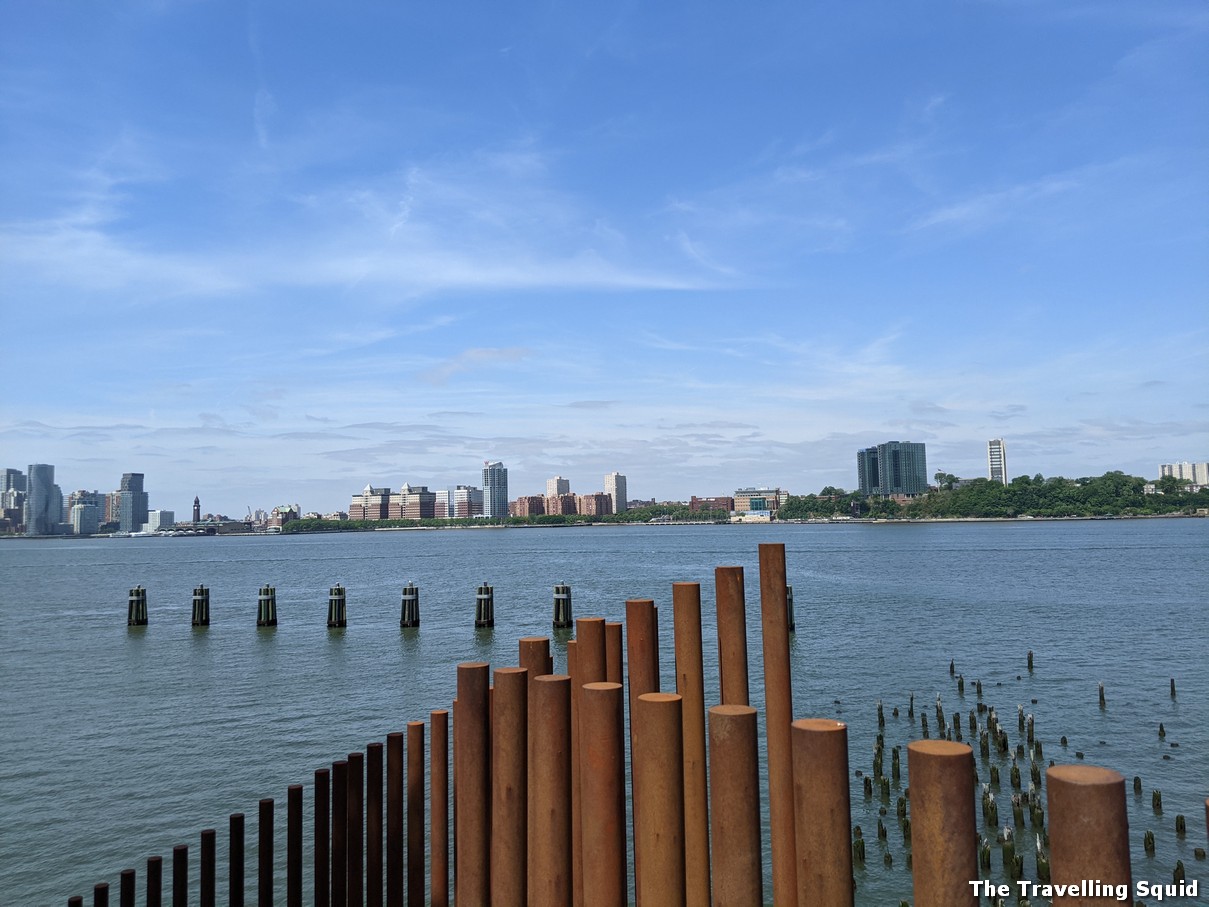 The Travelling Squid's Take – Visiting Little Island at Pier 55 in New York City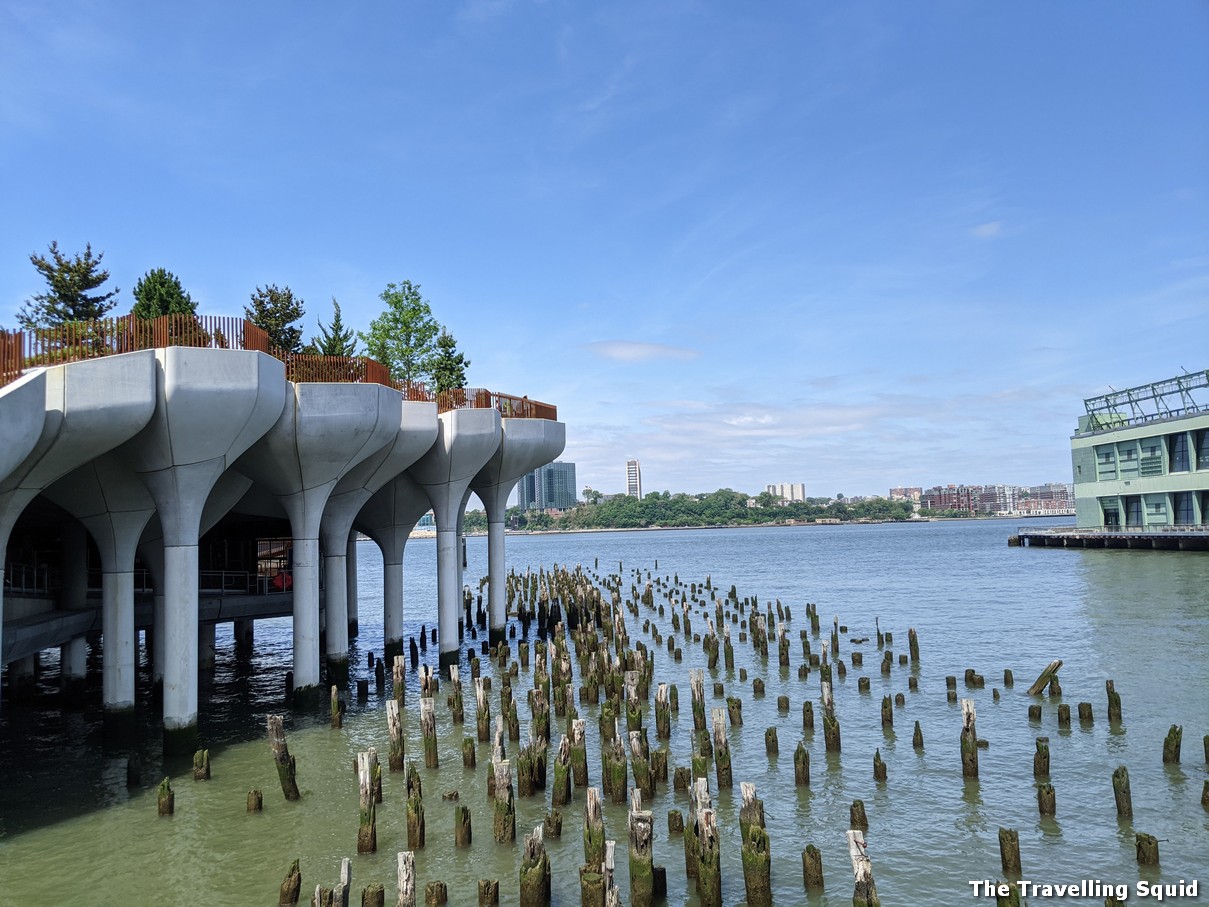 To be honest, I found the façade of Little Island way more impressive than the park inside. I thought the architecture design of Little Island was unique because of the thin 'stems' of concrete supporting the weight of a broad structure in an elegantm flower-like manner. In comparison, while the paths inside were nice, I had seen similar undulating 'hills' at the Hobbiton in New Zealand. The Flower Dome at Singapore's Gardens by the Bay also had similar paths, with the exception of it being indoor with air-conditioning.
Nonetheless, I would recommend a visit to Little Island – just because of the views and the opportunity to check out the 'petals'. I would say a smaller crowd would improve your experience so visit during the earlier hours of the day, or during a timed reservation. Enjoy!