10 things to do on your first trip to London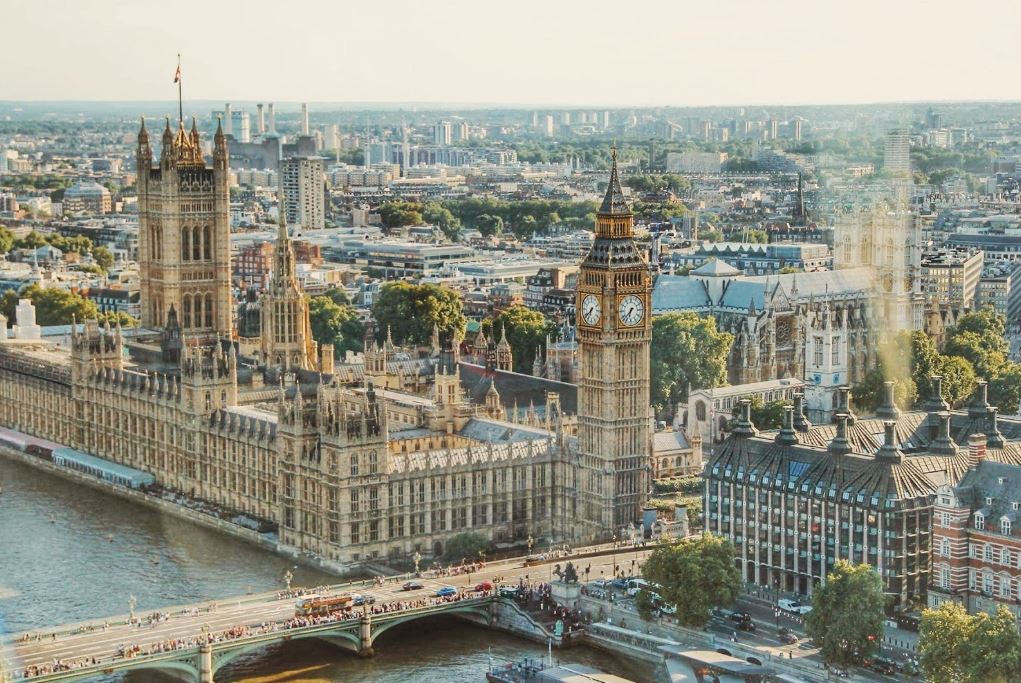 London is a beautiful and exciting city with so many things to see. But where should you
start? Knowing which sight to choose can seem a bit overwhelming at first. But don't
worry. We have put together a list of the 10 best places to visit on your first trip to the
capital.
How should you travel?
Traveling to or around London is easy and there are many ways to reach your
destination. On a warm day you can even take a boat down the river or hop on a bike.
The Tube is very convenient but it can be a bit expensive. Spending some time online
before your trip and searching for discounts and the best ways to travel is usually a good
idea.
1. Explore the Tower of London
The historic fortress Tower of London is an important landmark and is a great
place to explore the city's history. See the Crown Jewels and visit the towers.
Here you can learn about the battles that took place, see exhibitions, listen to
stories and even meet some ravens.
2. Walk through St James Park
Walking through St James Park on a sunny day allows you to see some wildlife,
such as pelicans, you may be able to see the Horse Guards Parade, enjoy the
colourful Buckingham Palace flower beds and visit the Duke of York statue or the
Queen Victoria Memorial.
3. Take a ride on the London Eye
The tall observation wheel London Eye is another landmark of the city that will
allow you to enjoy a breath-taking and beautiful view. It is 135 metres (443 ft)
high and a ride takes about 30 minutes. Tickets must be booked in advance
online.
4. Visit the British Museum
According to the museum itself, exhibitions in the British Museum cover about
"two million years of human history and culture" which makes it a fascinating
place to visit.
5. Have a stroll through Covent Garden
If you are looking for great dining, boutique fashion stores and a selection of bars,
Covent Garden is the place to visit.
6. Enjoy Camden Market
Camden Market is famous for selling vintage clothing, jewellery, food and
anything else that you can think of. It's an exciting part of London to explore.
7. Changing the Guard ceremony outside Buckingham Palace
Usually, the Guard ceremony at Buckingham Palace takes place at least a few
times a week or even daily. However, current COVID-19 restrictions have made it
difficult to safely carry out the famous hand over to the New Guards. Before
visiting, it is a good idea to do some research on where and when the
ceremonies are currently taking place.
8. Take a picture at Piccadilly Circus.
The famous road junction Piccadilly Circus in Westminster and London's West
End provides a perfect opportunity to snap a few pictures and share them with
your friends. Due to its location, you can also explore the surrounding areas,
such as Regent Street and enjoy some shopping.
9. Cross the famous Abbey Road zebra crossing/visit the Beatles store
Beatles fans will love the fact that the original zebra crossing, pictured on the
Abbey Road album, is right in northwest London. Here, you can also find historic
recording studios. London even has a Beatles souvenir store.
10. See famous modern art pieces at Tate Modern.
If you love modern art and enjoy seeing paintings by Picasso, Dalí, Warhol and
Rothko, don't miss the Tate Modern – most exhibitions are free and it's right on
the banks of the river Thames.
After these 10 sites there are probably 10 more that you could explore since London has
so many things to offer. So, take your time and enjoy your trip, no matter if you only get
to see one or all of them.
*This is a contributed post.